Combing Anguilla's Beaches for the Best
Anguilla Beach Lovers brings you the latest additions to one family's experiences of the "best of all things Anguillian."
If you like this e-zine,, please do a friend a favor and "pay it forward."
If a friend did forward this to you and if you like what you read, please subscribe by visiting...
---
Issue #115, January 31, 2019
Polar vortex? In Anguilla, it's been 100% solar vortex :-)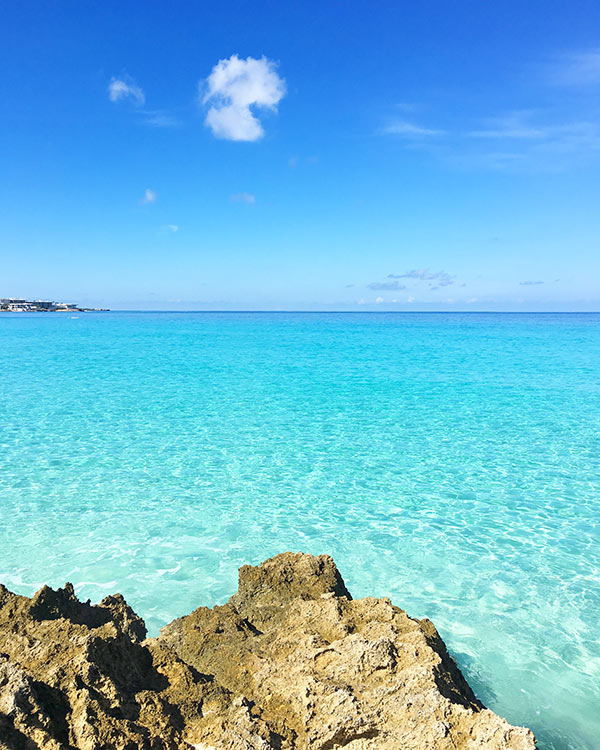 It sure has been a blue-tiful and tasty start to 2019 here in Anguilla!...
---
Anguilla Food: Win A $100 Lunch For 2
It has been all yum in the sun this past week on our NEW Instagram page, Anguilla Food.
(Click here for the Round 4 post and how to enter!)
Many congratulations to Katie who won Round 3 of Giveaway Week!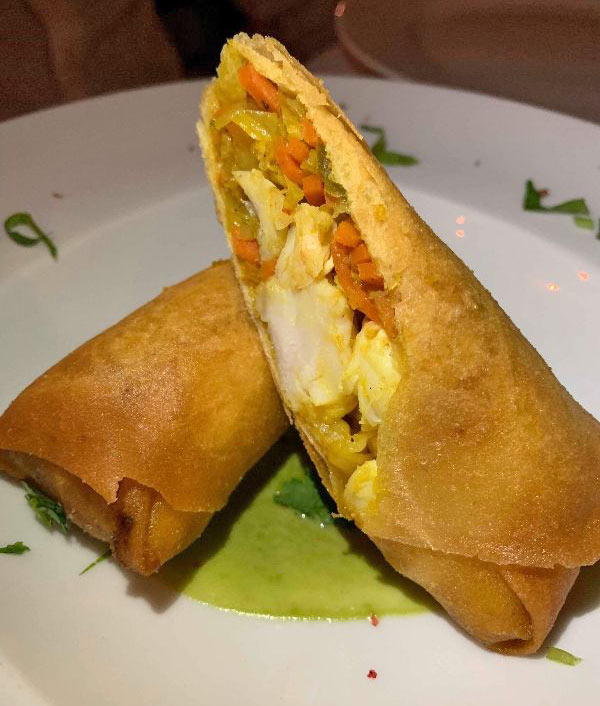 Katie wins a $120 dinner for two at one of the top fine dining restaurants in Anguilla, da'Vida.
da'Vida is one of Anguilla's best seaside restaurants for sunset cocktails, excellent tapas and a most romantic dinner. Did you know that shuttle service is included to/from your hotel or villa rental when you dine at da'Vida? With some of the best dishes on-island (think lobster spring rolls and an oh-so sumptuous steak!) and Anguilla's famous mixologist, Joash - da'Vida truly offers it all!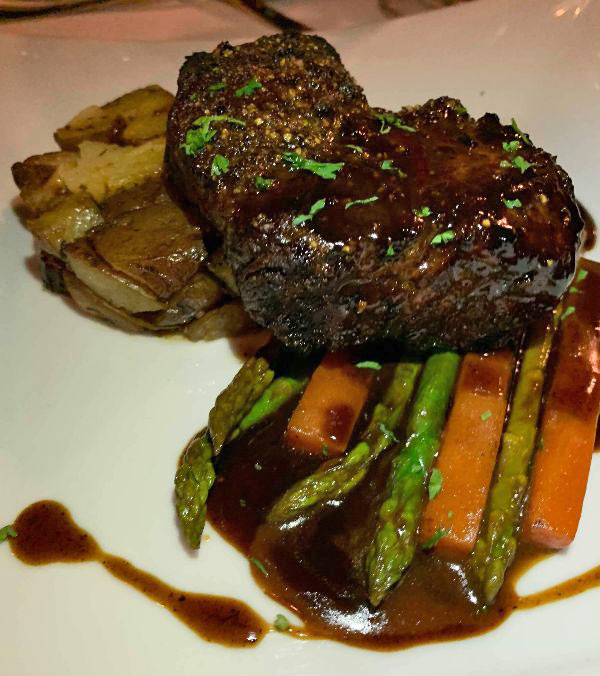 The 4th and FINAL round of Giveaway Week is underway now!
Do you know THE best dessert in Anguilla?...
Comment your best guess "where" here for full details and a chance to win a $100 lunch for two at this lunch favorite on one of Anguilla's top beaches!
Winner will be announced Friday, Feb. 1 at 4pm EST.
Don't forget to FOLLOW Anguilla Food on Instagram to never miss a 😋 Giveaway Week. More coming soon!
To enjoy & save 10% on all of the meals featured on Giveaway Week, click here to purchase your Anguilla Card.
---
NEW From Anguilla Beaches YouTube
Peek Inside The NEW CuisinArt Golf Resort & Spa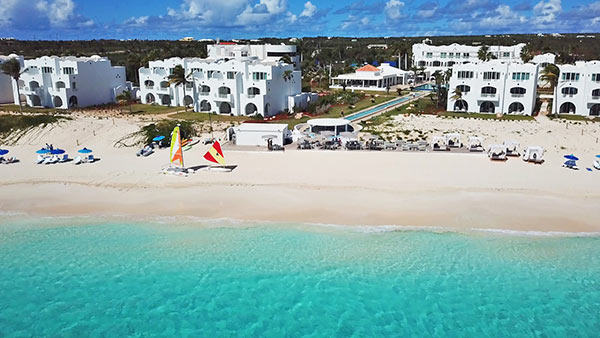 Welcome to one of the leading hotels in the Caribbean!
Right on the shores of Rendezvous Bay, CuisinArt Golf Resort & Spa is a beach lovers dream. It has long ranked as one of the best resorts in the region, and for good reason. Following 16 months of extensive renovations, today, CuisinArt Golf Resort & Spa is back and more beautiful than ever.
Click here to see inside the NEW CuisinArt Golf Resort & Spa.
For more details on CuisinArt Golf Resort & Spa, visit their official website here.
The Story of Tradition
Anguilla's most breathtaking sailing vessel, Tradition is steeped in rich history. She is a 42' Carriacou sloop that was built in 1978. With a long history of running between the Caribbean islands, today she has settled into semi-retirement in Anguilla.
Captain Laurie Gumbs and Deborah Vos run a five-star sailing charter on this historic sailing ship. By day, they sail to beautiful Prickly Pair and Little Bay, and by evening? They offer one of the most magical experiences to be had... an Anguilla sunset cruise.
Click here to experience Tradition by sunset.
---
Grand Outlook Castle: #1 Villa in The Caribbean
A huge congratulations to Anguilla luxury villa, Grand Outlook Castle!
The jaw-dropping property has been awarded VRBO's highly coveted, #1 Guest Rated Villa in the Caribbean award. One look inside this modern Caribbean castle says it all...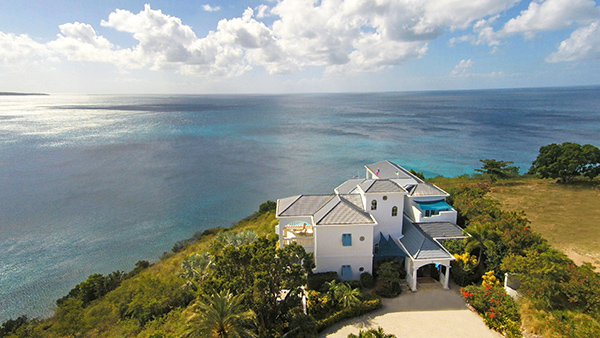 True to its name, and set on one of the highest points of Anguilla, at Grand Outlook Castle, the vistas are infinite.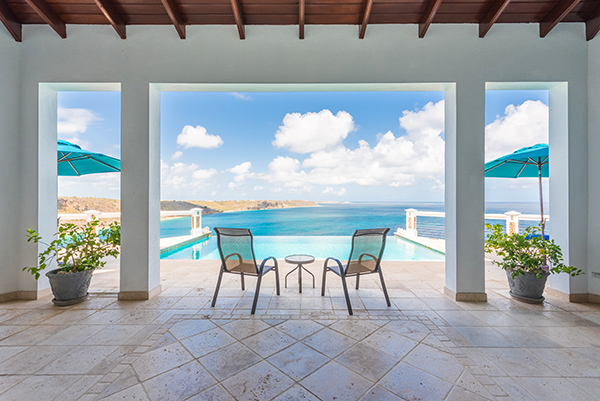 Ease into the infinity-edge pool for the full effect of endless Anguilla blue...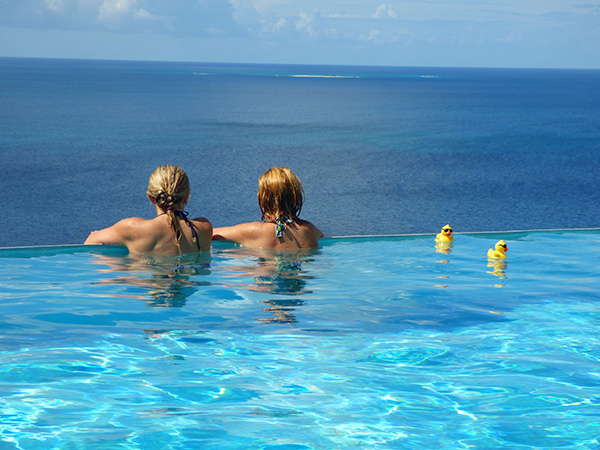 It is arguably one of Anguilla's most majestic villa settings.
Inside, a gourmet kitchen, plush living area with flatscreen TV and four master suites with ensuite and indoor and outdoor shower span over the villa's 7,000+ interior/exterior square feet.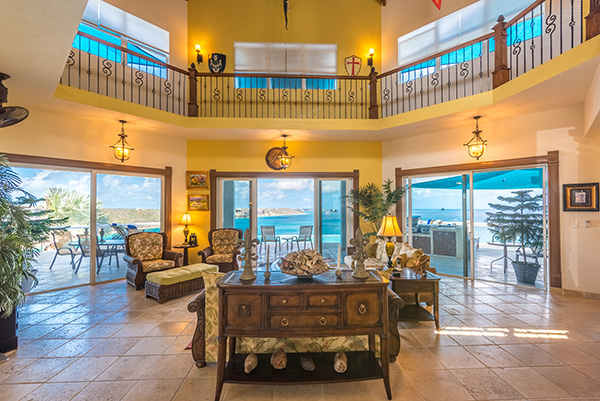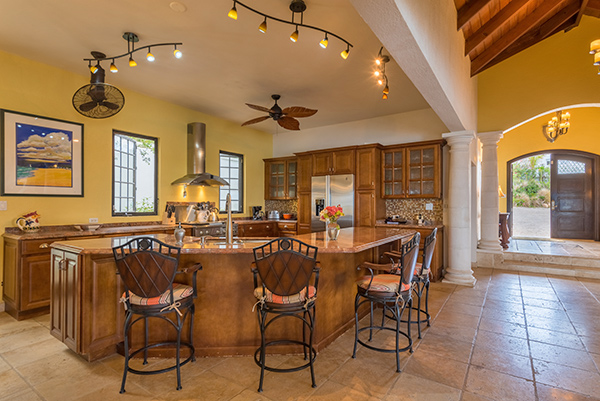 At Grand Outlook Castle, the experience is just as much about the "big picture" as it is about the details.
The lavish space is a-plenty with reading nooks, hammocks, a "grand outlook" tower for star gazing, and everywhere you turn, never ending Anguilla blue surrounds you...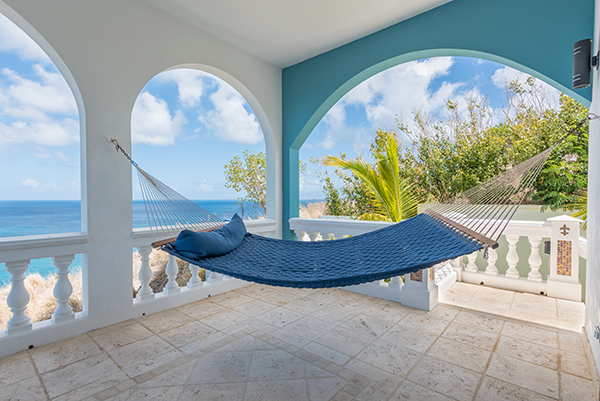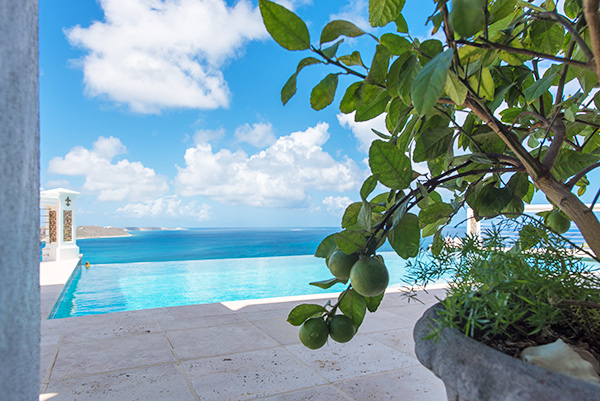 One of the top rental properties in the Caribbean, Grand Outlook Castle is currently for sale at $2.5 million.
To contact the owners, Paul & Elise Alegria...
For more on Grand Outlook Castle...
---
Carimar Beach Club: Top Caribbean Hotel
A huge congratulations to the beloved boutique hotel right on Meads Bay, Carimar Beach Club!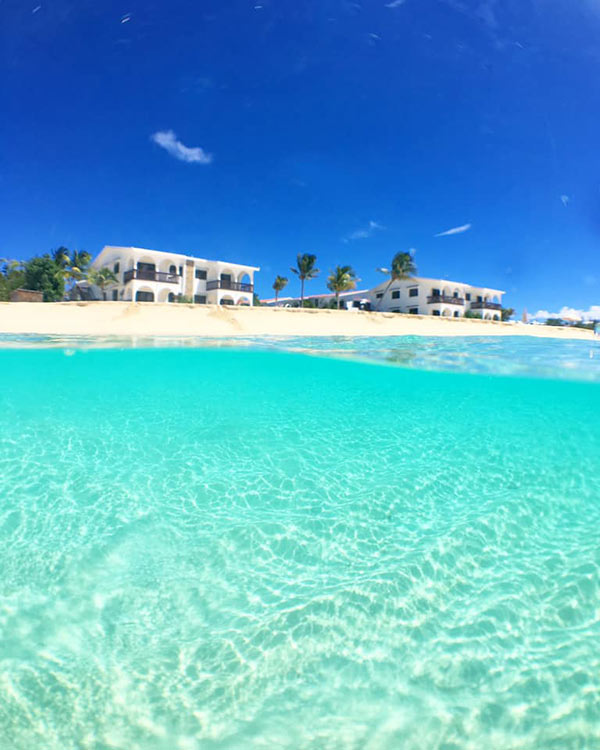 Carimar Beach Club has ranked #2 in the ENTIRE Caribbean for TripAdvisor's Travelers' Choice for Small Hotel!
With one of the best locations (right on Meads Bay), spacious and modern units, terrific hospitality and affordable rates, Carimar will always be #1 in my book :-)
Let's hear it for this top spot!
For more on Carimar...
---
NEW at Malliouhana: Cafe Celeste
Malliouhana is wow-ing taste buds with their brand NEW restaurant, Cafe Celeste.
Perched high on its famous promontory overlooking the whole of Meads Bay, Malliouhana has always been a favorite for "sunset hour" and fine dining.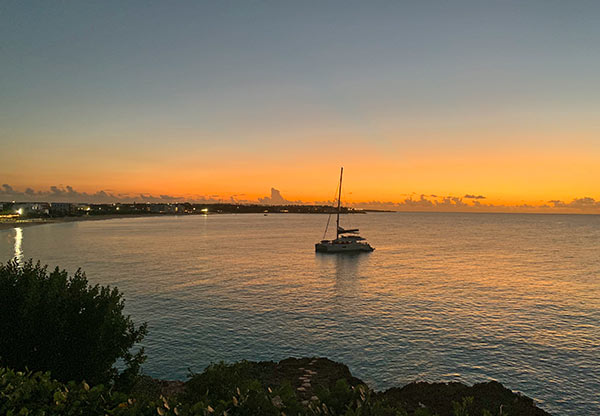 Today, the restaurant's new incarnation, Cafe Celeste welcomes Chef Jusman So. Chef Jusman So is a highly recognized chef who honed his skills in South East Asia, winning many accolades and known for re-inventing French cuisine.
Today, he brings his world of experience and raw talent to Malliouhana.
A tight menu, Chef Jusman executes his dishes to perfection. Two of our favorites?
First, the light and airy fennel lemon risotto...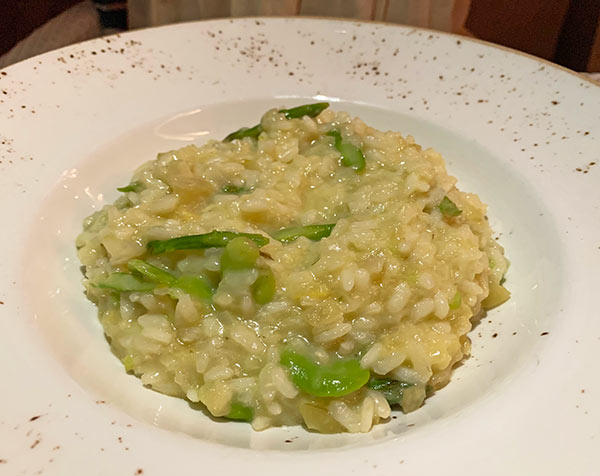 Fennel and lemon are a winning combination. Both light flavors, they complement each other beautifully.
Second, seared scallops atop brandade...
Meaty scallops are cooked to perfection with citrus and endive. The scallops are served in a romesco sauce and topped with a citrus and endive salad. The entire creation is served atop a bed of salt cod brandade. This dish simply melts in your mouth.
Chef, our tastebuds can't wait to dine again at Cafe Celeste!
Full review coming soon.
---
Update From Tranquility Beach Anguilla
It is full steam ahead at Anguilla's premier real estate development, Tranquility Beach Anguilla.
Cisterns have been poured, plastering is taking place and even the paint is going on!...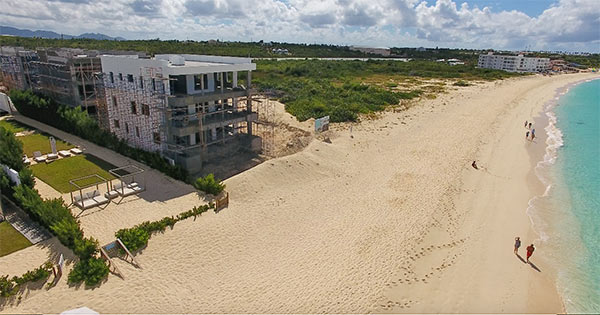 (Click here for the Tranquility Beach Anguilla blog, which documents the development's most recent progress.)
Designed by renowned architect, Ian "Sugar George" Edwards, this most luxurious condo development is the epicenter of luxury Caribbean living.
Right next to the villa that has become a celebrity favorite, The Beach House and two doors down from Martha Stewart's favorite Caribbean restaurant, Jacala, at Tranquility Beach Anguilla you are in good company.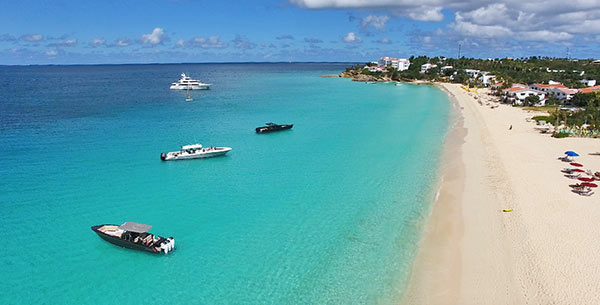 If you are coming on-island and would like to own a piece of Meads Bay, Tranquility Beach Anguilla is operating site tours weekly.
Monday-Friday: 1-4pm
Saturday: 10am-3pm
By appointment: 1-264-476-8488 / 235-3666
---
Fun in The Sun With AnguillArts
AnguillArts is the talk of the island!
Bringing painting parties to the beach, AnguillArts is one of the best ways to enjoy leisurely days in Anguilla. Settle into a seat by the sea, grab your beverage of choice and let Karen show you the way...
(No painting experience necessary!)
AnguillArts is owned and operated by passionate, self-taught artist Karen Venditti Liddie. Originally from Montreal, Karen relocated to Anguilla in 2006 and has been sharing her love for the arts with all ever since.
Karen offers two types of painting parties...
AnguillArts makes for a fabulous way to spend a day at the beach and create your OWN Anguilla keepsake.
AnguillArts' next pre-scheduled painting party takes place Feb. 2. Click here to sign up!
---
A LIVE Look at Champagne Shores: The Villa
Gazing out to Caribbean blue and St. Martin's mountains, too, Champagne Shores is a sanctuary of tranquility...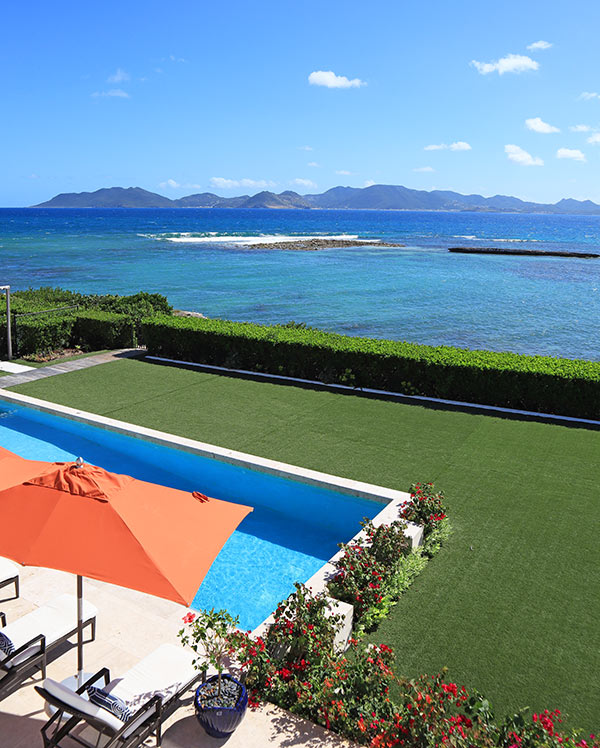 The luxury villa combines clean, modern design with tropical warmth.
Designed by Alexis Parent, every detail has been so thoughtfully selected. From the bold red kitchen tiles, to the woven chairs, to the pops of color throughout each bedroom, something catches your eye wherever you turn at Champagne Shores: The Villa.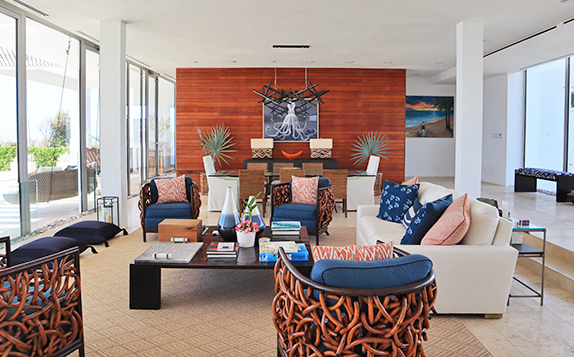 This past week, we stepped inside this high-value property to show you around LIVE.
Did you miss the broadcast? Click here to view it!
For more on Champagne Shores...
---
Chef Lowell Hodge's NEW Specials
Chef Lowell Hodge has done it again! NEW to Chef's special menu are two mouthwatering dishes.
First up? Lobster stir fry. Huge chunks of lobster are sautéed with rice and veg, all with a tangy teriyaki sauce. The presentation is picture-perfect! The stir fry is served in the lobster shell. A true work of art!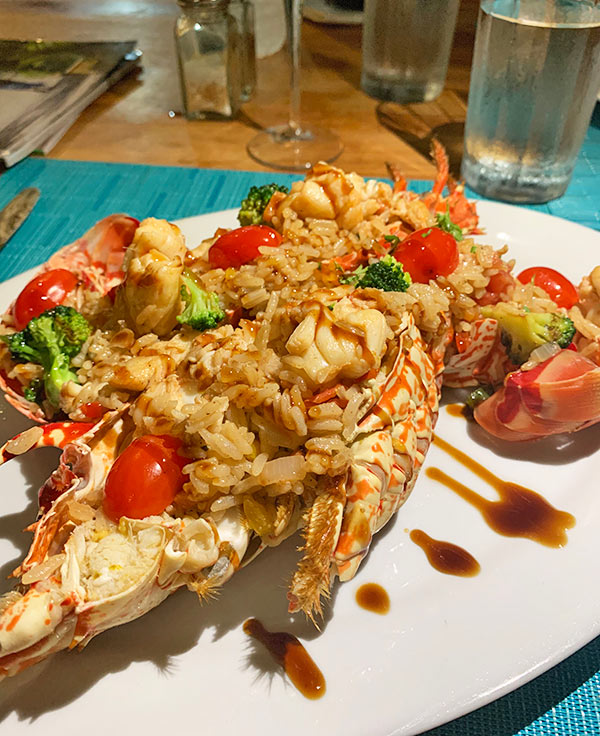 Second? The mango mahi mahi. Mahi mahi is lightly crisped around the edges and flaky on the inside. Served in a mango creole sauce and atop a bed of rice, it is mmm-mmm good.
---
Blue Sea: Your Go-To Team in Anguilla
Established in 2007 with a team of four, Blue Sea has grown to be Anguilla's largest destination management group. Their team of industry experts now flexes to over twenty!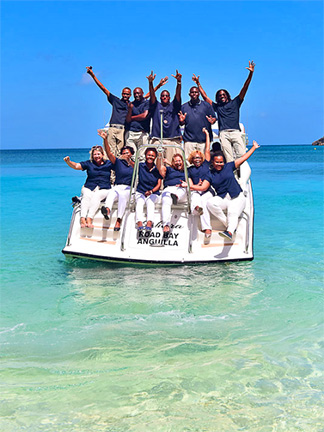 Yes, Blue Sea Anguilla has established itself as Anguilla's premiere destination management group.
They are the people Louis Vuitton calls when organizing a photoshoot. Vineyard Vines, too. And Mercedes Benz has them on speed dial, for all of their corporate incentive trips.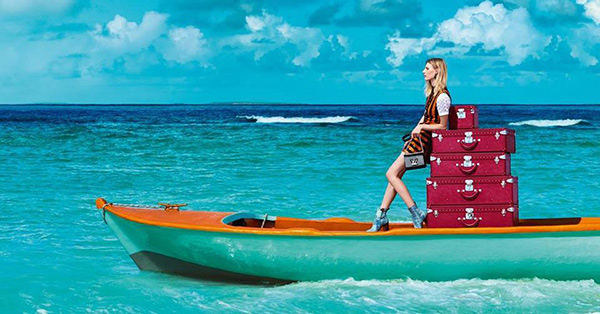 Wedding planners organizing 100+ guest celebrations turn to Blue Sea to "make the impossible happen." For more intimate weddings and vow renewals, Blue Sea has that covered, too with affordable packages.
To put it simply, Blue Sea does what no one else can or will.
If you are planning a wedding or event in Anguilla...
---
Winter Villa Availability
Long Bay Villas
Long Bay Villas is one of Anguilla's most iconic ultra-luxury villas. The property takes your breath away in three distinct ways... Sky Villa, Sea Villa and Sand Villa.
The estate's three stark-white villas tier down the lush hillside that slopes up from pristine and exclusive Long Bay beach. Each villa's unique setting emphasizes a different perspective of "Long Bay Blue."
Inside, the grand villas combine to boast 16 bedrooms with over 19,000 square feet of indoor/outdoor living space that can accommodate 33 guests.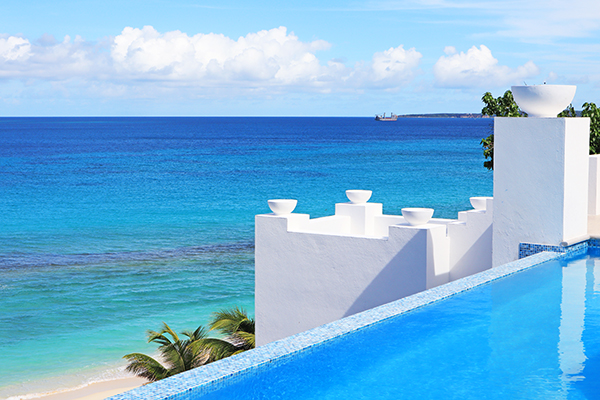 Recently refurbished with state of the art furnishings, Long Bay Villas still has availability this winter!
See below for details...
Santosha Villa Estate
Santosha Villa Estate is Anguilla's most sophisticated ultra-luxury villa.
The estate's Grand Villa, three Guest Houses and dining pavilion all exude distinct West Indian elegance. Nine bedrooms spread out over five buildings set on 4.5 lush, tropical beachfront acres. The property's ultra-private location is its perfect complement.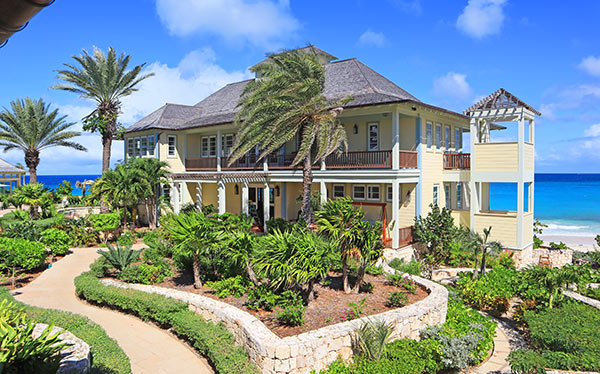 Nestled among tropical gardens, Santosha Villa Estate opens directly onto pristine, sandy beach. The eastern half of Long Bay, it is one of Anguilla's most private strips of sand. Rocky outcroppings separate this corner of Long Bay from the rest of the beach.
Here, you find total privacy, seclusion, and true to the estate's Hindu name, contentment.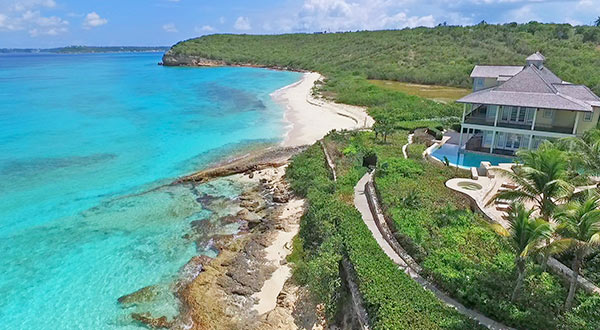 Santosha Villa Estate still has availability this winter. For details, see...
---
Let's Hear it For Anguilla!
Anguilla is up for the MAJOR USA TODAY 10Best awards.
CuisinArt Golf Resort & Spa, Elvis', Sandy Island... they are all nominated. HUGE thank you to nominating judge, Melanie Reffes for all of the Anguilla love!
VOTE NOW to get Anguilla to #1 in each category via the links below...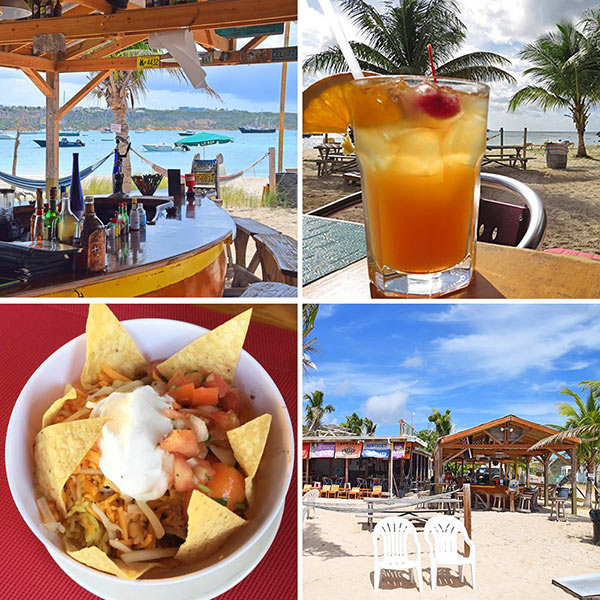 Vote everyday between now and Feb. 11. Voting closes on Feb. 11 and winners are announced on Feb. 22.
Let's hear it for Anguilla 🎉🎊💗🎊🎉
---
Island Dream Properties' NEW Office
Many congratulations to our favorite Anguilla real estate agent and long-time dear friend, Jackie Pascher of Island Dream Properties!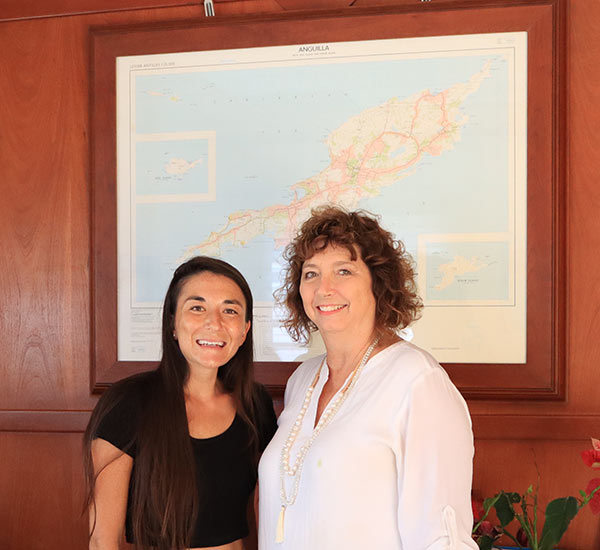 Jackie's brand NEW office is most beautiful!
You can now find Island Dream Properties in Lower South Hill, on the left hand side of the road after Grands Vins de France and Village Bakehouse if you are coming from the west.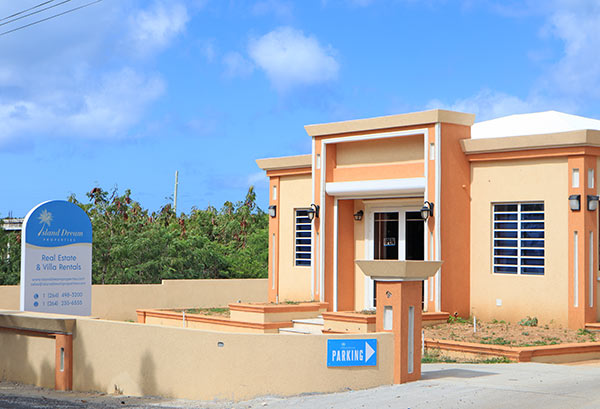 Ever since we first started visiting Anguilla in 2002, Jackie has been the one person our family has always loved and trusted. She has been our savior both with finding and securing our Anguilla villa rentals before we moved to Anguilla in 2008, and then when we bought our "piece of paradise."
She has tremendous listings, both in terms of real estate and villa rentals.
Villa rental-wise? Jackie has three brand NEW beautiful properties!...
One new real estate listing that caught our eye? The Love Shack!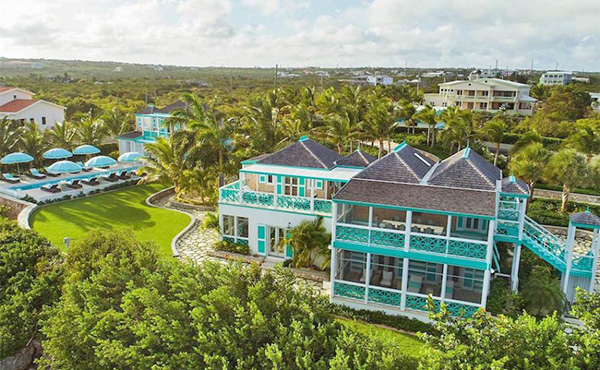 The Love Shack is one of Anguilla's most recognized villas.
Set on Elsie Bay, this classic home blends West Indian authenticity with modern convenience. The villa's hand-selected furnishings and fixtures, latest upgrades, lush tropical landscaping, and stunning views of St. Maarten all provide an ideal sanctuary for those desiring modern comfort without sacrificing Anguilla's West Indies charm.
Located in Elsie Bay/Little Harbour on a 1 acre parcel on the southern coast facing St. Maarten this property has 4 bedrooms, 4 baths and was totally renovated and updated in 2015.
Click here for more on the Love Shack.
---
That's all for this month!
Here's sending you lots of Anguilla sun, sea & sand :-)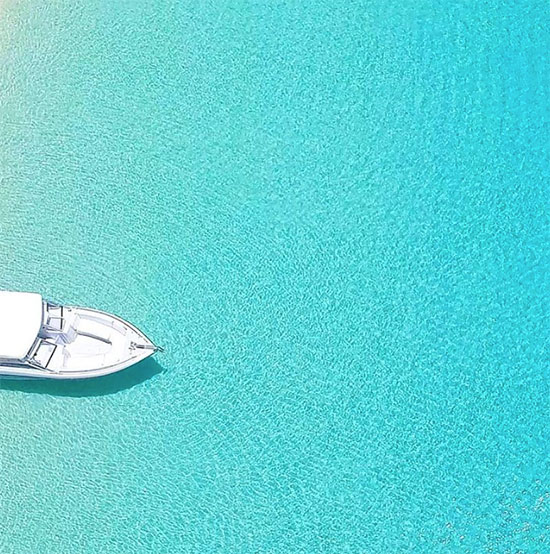 Talk to you soon with more Anguilla blue,
Nori
Do you have your Anguilla Card yet? Save 10% at 65 Partners!
---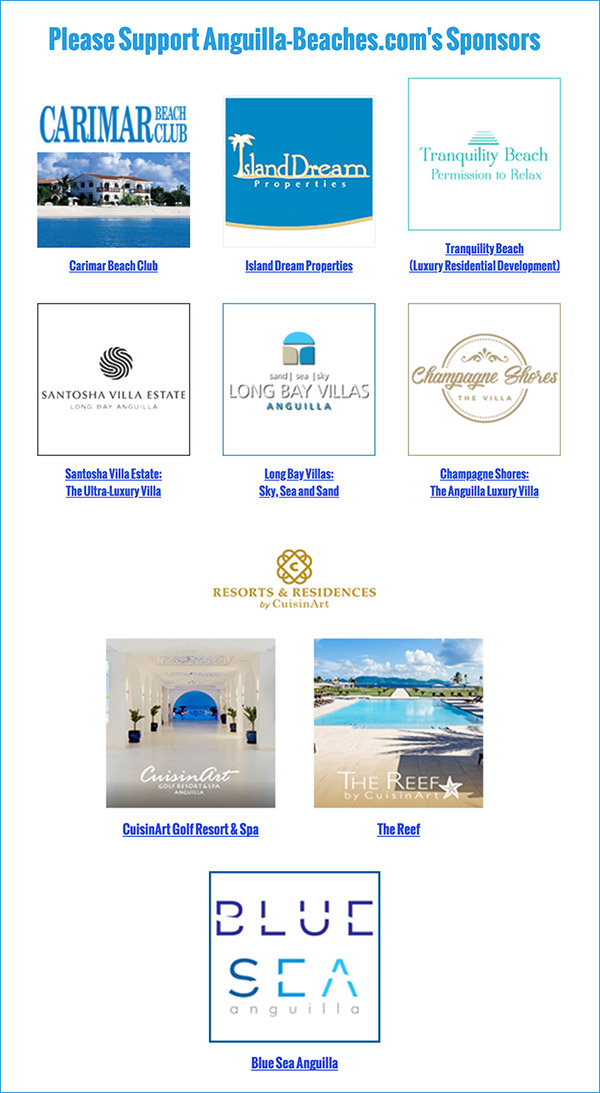 Anguilla-Beaches.com
---