<![endif]-->
Stay In Touch with Anguilla Beaches
If you are a lover of Anguilla beaches...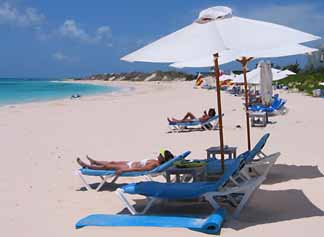 ... or if you'd simply love to learn more about them... and about this beautiful hidden gem of a country, please subscribe to Anguilla Beach Lovers.
Anguilla is a country of subtle beauty, guaranteed perfect weather (unlike so many of the mountainous Caribbean islands), friendly people, and of course... the best powdery sand in the world.
So I'll be updating and growing this site with more and more of our experiences here. Please subscribe to my monthly e-zine so you don't miss a thing.
NOTE: Did you get to this page from "Anguilla Calm"?
We will be adding more Anguilla beach videos.
Sign up for Anguilla Beach Lovers to receive "Calm updates."
See you on the beach!
Nori
P.S. The free Anguilla Calm app is now available (iPad, iPhone, Android). Keep a moment of Anguilla calm in your pocket. You never know when you'll need it.