Combing Anguilla's Beaches for the Best
Anguilla Beach Lovers brings you the latest additions to one family's experiences of the "best of all things Anguillian."
If you like this e-zine,, please do a friend a favor and "pay it forward."
If a friend did forward this to you and if you like what you read, please subscribe by visiting...
---
Issue #116, February 24, 2019
We've been swapping ❄️❄️❄️ for 🌞💗🌴 all February long in Anguilla!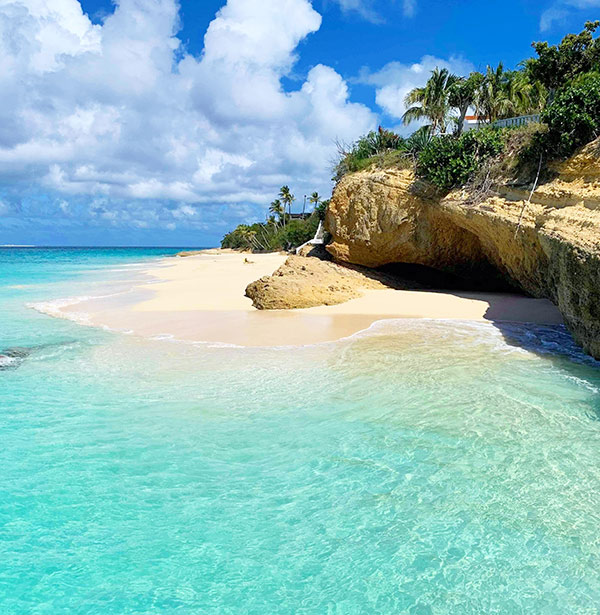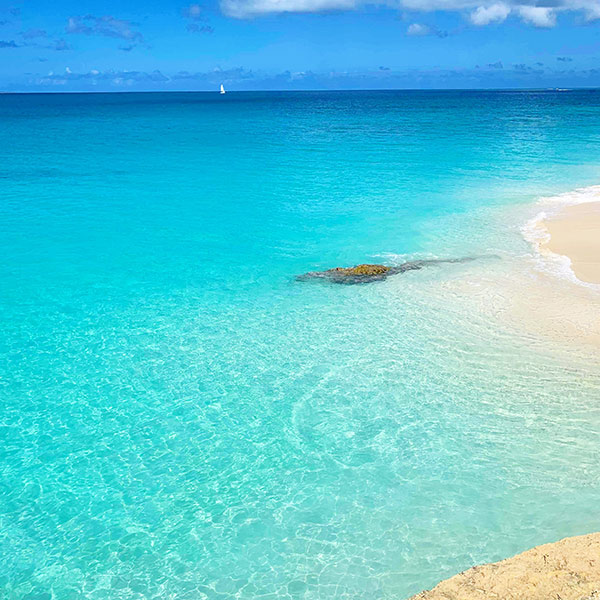 80° with a gentle sea breeze, it has been a delightfully refreshing February...
---
NEW Anguilla Card Partner: Island Bowls AXA
Speaking of all things delightfully refreshing, NEW to Anguilla is the fabulously fresh and healthy, Island Bowls AXA!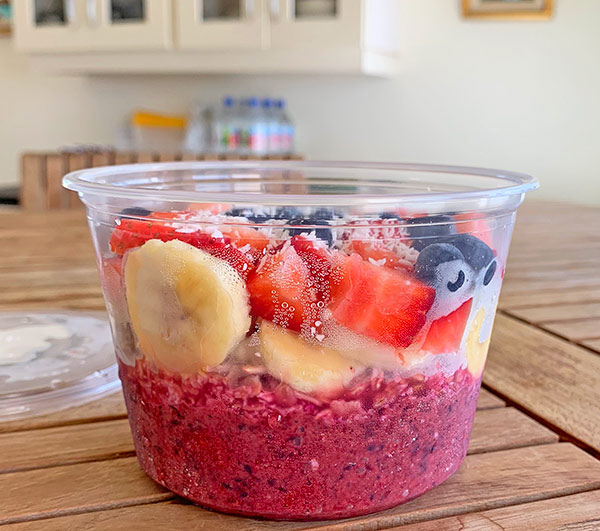 These all-natural, dairy-free bowls have been taking the island by storm! Naturally sweet, they are loaded with very berry goodness.
Four types of Island Bowls are available, with the signature "Island Bowl" being a top pick. First, berries are blended with mango, coconut milk and pineapple juice. Then, they are topped with homemade granola, strawberries, banana, blueberries and shredded coconut.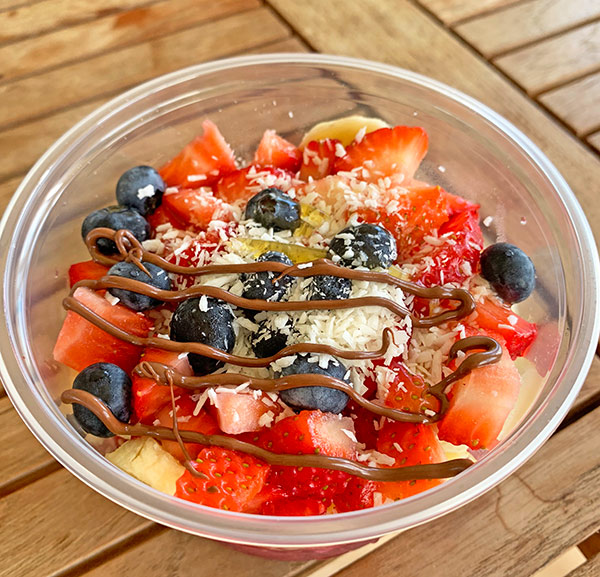 All bowls come with a drizzle of honey, agave or Nutella!
The result? A fresh explosion of fruity flavors. Almost like an ice cream, these bowls are rich in tropical essence.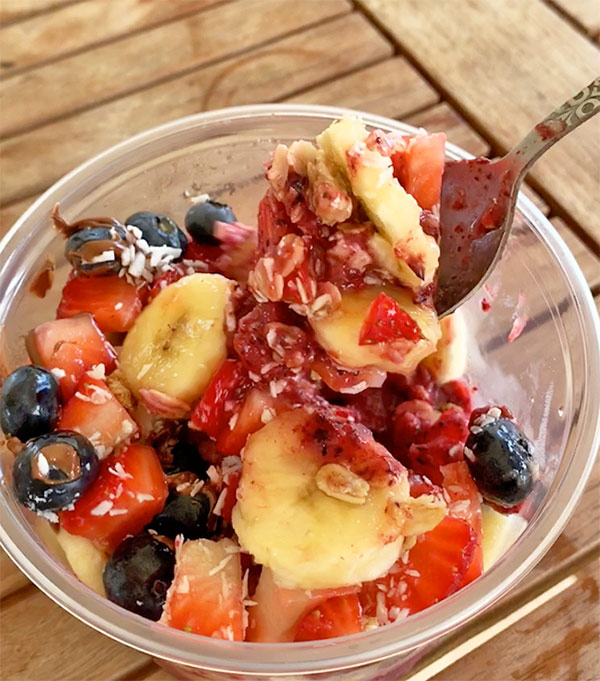 The best part? Island Bowls AXA delivers to you. Simply call or WhatsApp, or email Island Bowls to place your sweet order.
Island Bowls AXA is an Anguilla Card Partner. Save 10% when you use your Anguilla Card.
Don't have the Anguilla Card? Click here to get yours.
---
NEW From Anguilla Beaches YouTube
How To Plan A Destination Wedding with Blue Sea Anguilla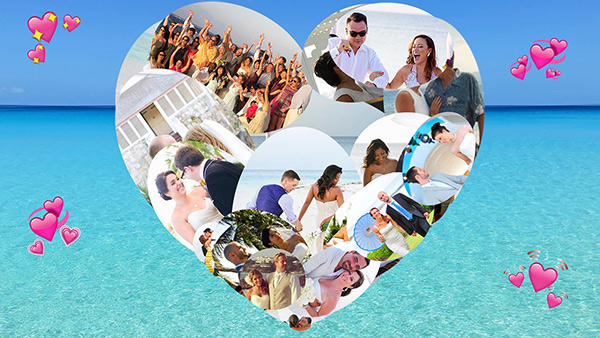 Love has been in the air in Anguilla!
This month we met up with expert Anguilla wedding planner, Amelia Vanterpool Kubisch of Blue Sea Anguilla and Patricia Bygrave of Long Bay Villas and Santosha Villa Estate, two of Anguilla's premier spots for exclusive weddings. Amelia and Patricia give the low-down on Anguilla weddings in this video!
Click here for more on how to plan Anguilla weddings and stories about some of Anguilla's most lavish weddings.
For more on...
A Day on Meads Bay
One of the best ways to spend an Anguilla vacation day? Head to Meads Bay!
Meads has become a favorite of the jetset and the mega yacht crowd over the years. A destination in and of itself, it is home to some of the best Caribbean resorts and a plethora of top restaurants.
Click here to spend a day on Meads Bay!
To live on Meads Bay? Anguilla's luxury condo development, Tranquility Beach Anguilla is full steam ahead and on track for completion this year. More on these highly coveted, Ian "Sugar George" Edwards Meads Bay condos here.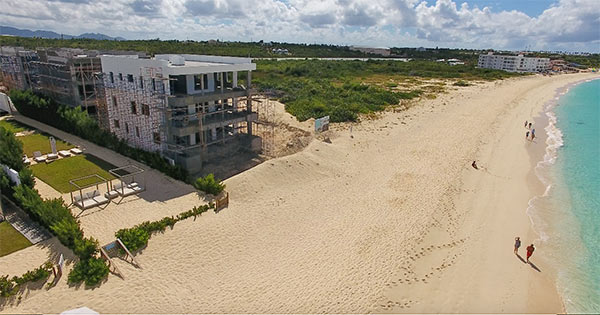 Stay tuned for more relaxation videos, interviews and Anguilla adventures coming soon!
To never miss an Anguilla video, click here to subscribe to our YouTube.
---
NEW Villa Rental: Kandara Villa
Brand NEW to Anguilla's rental market is the chic and modern, Kandara Villa.
Kandara Villa is one of Anguilla's most unique villas, based on location alone. This villa is perched on Anguilla's far west end, atop dramatic sea cliff.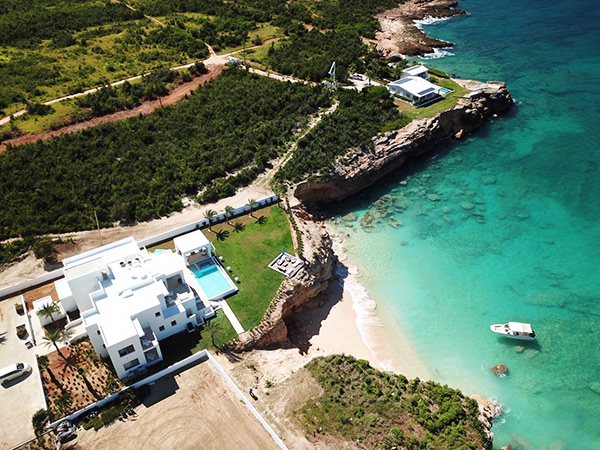 It is an impressive and private setting. Here, craggy cliff face gives way to turquoise seas that sparkle in a million shades of blue. Kandara not only gazes out to this view, it has direct access to a most special sandy cove.
Here, you are just a few hundred yards south of The Arch, a 1 minute drive to Shoal Bay West and a 3 minute drive to Meads Bay. The setting blends the best of both worlds: supreme seclusion and access to Anguilla's favorite "big" beaches.
Kandara takes full advantage of its stunning location.
Inside, a gourmet chef's kitchen, large dining area, modern living area with flatscreen TV and six plush master suites lay out over the villa's 8,000 square feet.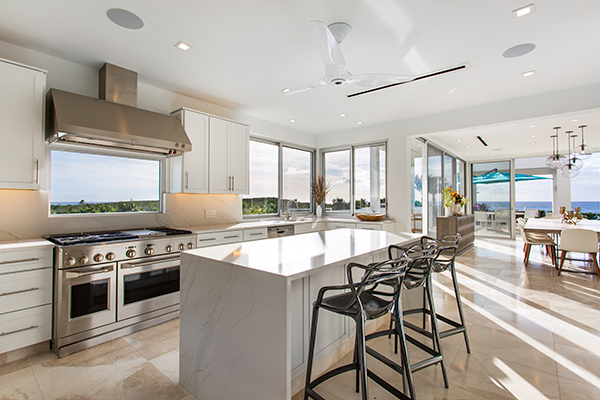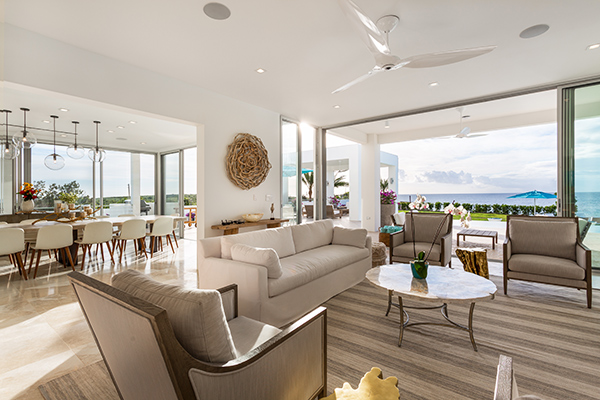 Everywhere you look, your gaze is met with 360° infinite blue views…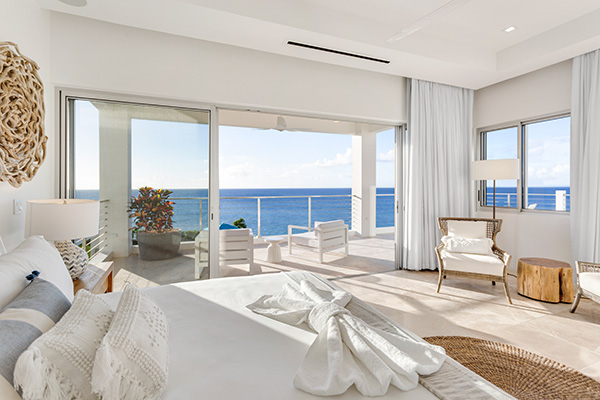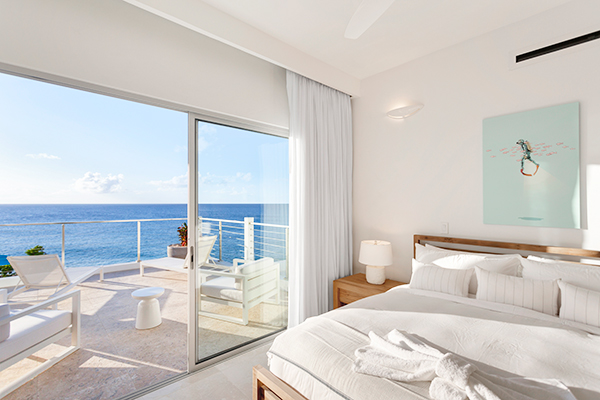 Plush and modern bedroom suites each feature flatscreen TV, safe, walk-in closet and a private ensuite. The master suite's shower even opens to the sky via a skylight. A most inspired touch.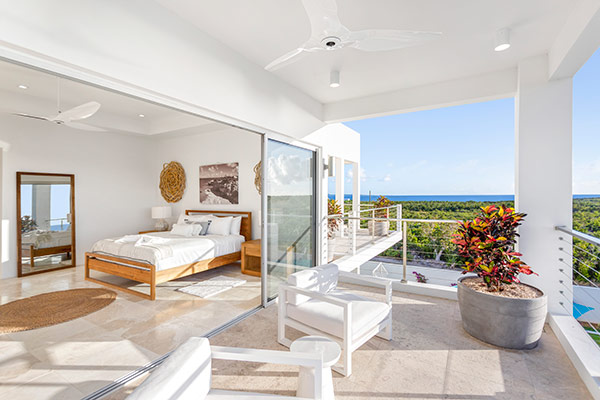 Each suite also has a balcony or terrace, and the villa's entire third floor is a roof top terrace. An unbeatable location for star gazing, watching fireworks (on New Year's Eve!) or simply marveling at Anguilla Blue.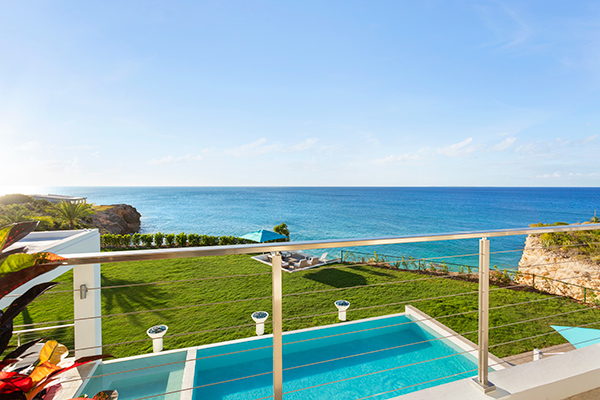 Outdoor living is large at Kandara, too. The villa's oversized terrace drops off to an infinity edge pool.
Expansive, the space features an outdoor dining area and lounging pavilion, outdoor shower and pool bathroom, large grassy lawn and a perch at the cliff's edge…
With its far western location, it is a top spot for sunsets (and sunset weddings)!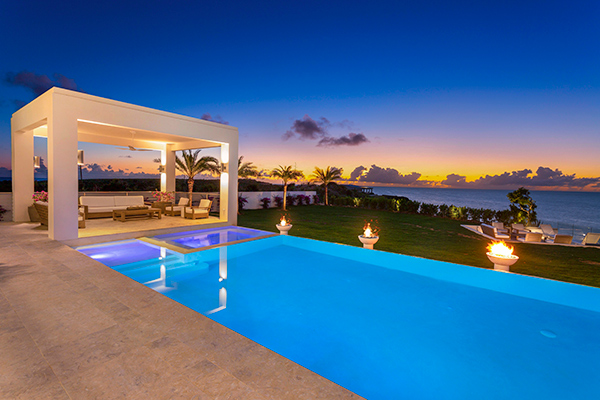 At 8,000 square feet, fully outfitted with luxurious touches and with a one of a kind and exclusive location, Kandara is a top choice for events and families and friends traveling together.
---
Eats & Beach at CuisinArt and The Reef
Whether at Breezes...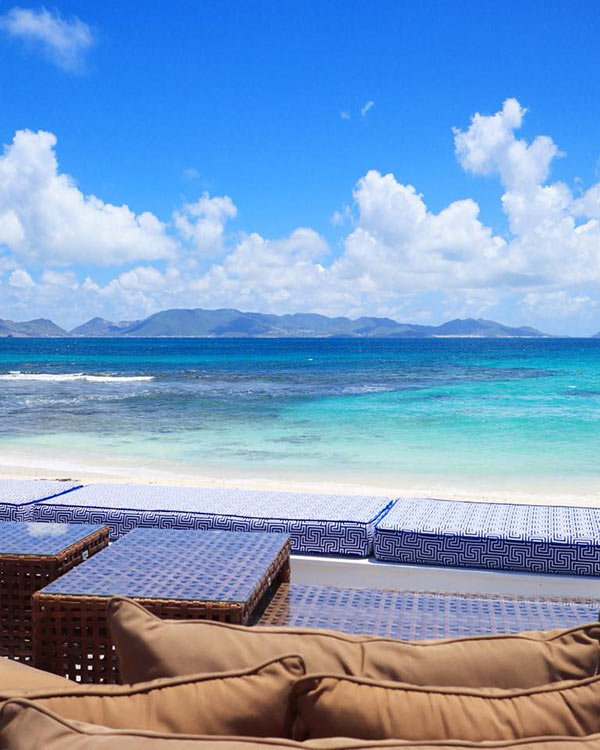 With a glass of rosé overlooking Merrywing Bay...
Or under a CuisinArt cabana on the beach at Rendezvous Bay...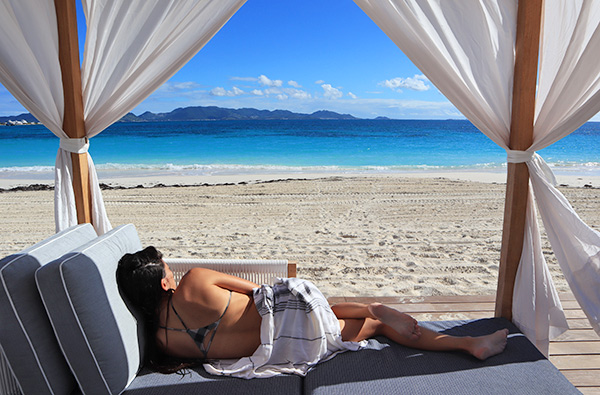 The dining experiences at CuisinArt's two properties consistently blow us away!
A few of our new favorite dishes at CuisinArt's Mosaic Restaurant?
The Cobb Salad, with smoked chicken breast, blue cheese, avocado, quail egg, and artful croutons...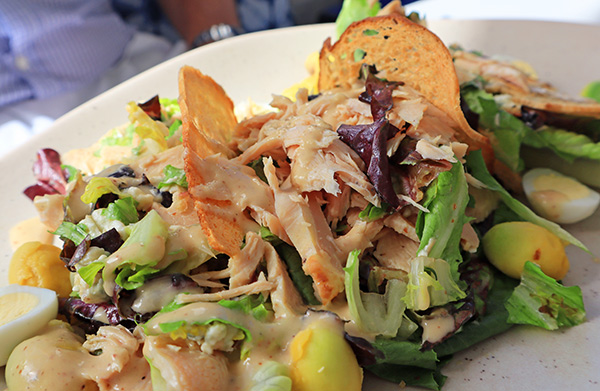 It pairs oh-so perfectly with an oak wood-fired oven pizza. The Caprino is by far a favorite, with baby spinach, creamy goat cheese, mozzarella and a dusting of pine nuts!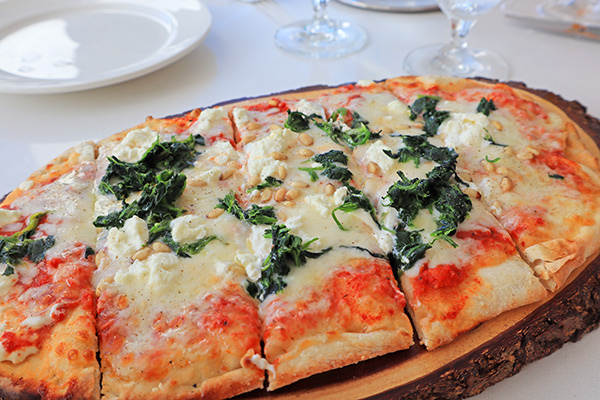 Or perhaps the crunchy panko breaded asparagus with truffled cauliflower cheese gratin would be more to your liking?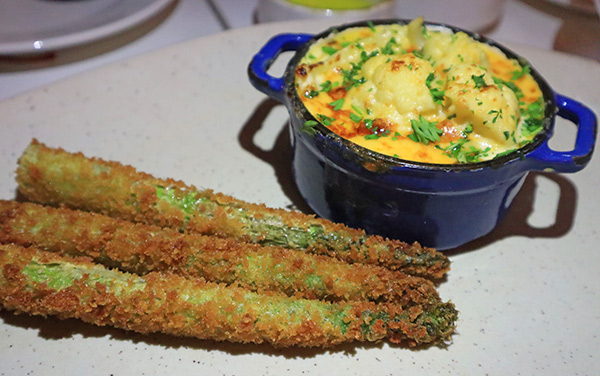 And I would be remiss to not mention the most impressive seafood platter in Anguilla, CuisinArt's Seafood Platter For Two! With rock lobster, oysters, shrimp, crab claws, langoustine and a variety of tangy dips and sauces, at CuisinArt we fully subscribe to the SEEFood Diet ;-) :-)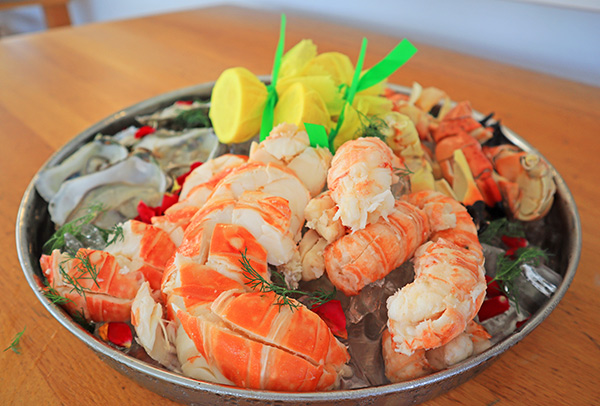 After lunch? There's only one place to be... with a rum punch by the Caribbean Sea!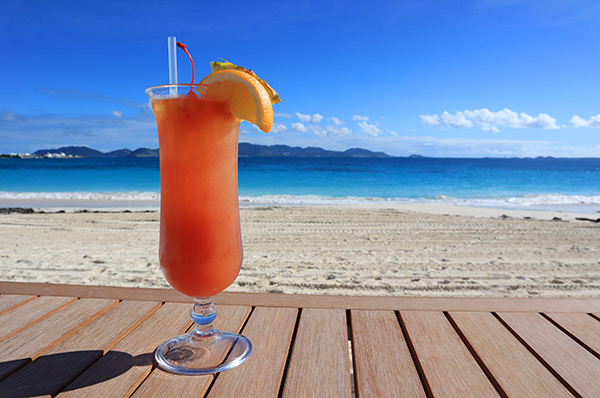 For more on CuisinArt's dining experiences, visit...
---
A HUGE Congrats To Elvis' Beach Bar!
The beloved boat bar on Sandy Ground beach has been voted #5 Beach Bar in the ENTIRE Caribbean by USA TODAY 10Best Awards for the 2nd year in a row!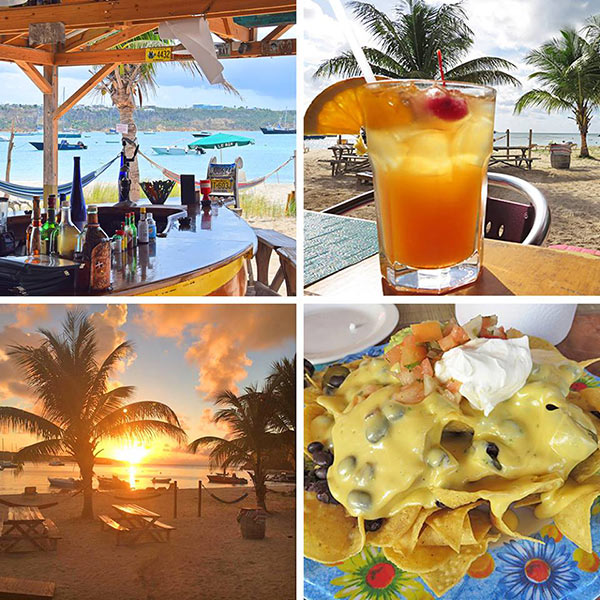 So well deserved, join me in saying, CHEERS to Elvis' 🍹🎊💞
---
The NEW Blowing Point Terminal
Anguilla's Blowing Point ferry terminal is bigger, brighter and better than ever!
Completely overhauled, the Blowing Point ferry terminal is now set at the top of the Blowing Point road (above where the previous parking/drop off area was).
The best news? The ferry terminal now accepts Mastercard and Visa debit or credit cards for departure tax!
---
Cool Pool With A View
The south coast of Anguilla dazzles the eye! Every ripple of the Caribbean Sea glistens a different hue of blue, meeting the dramatic mountains of St. Martin just in the distance.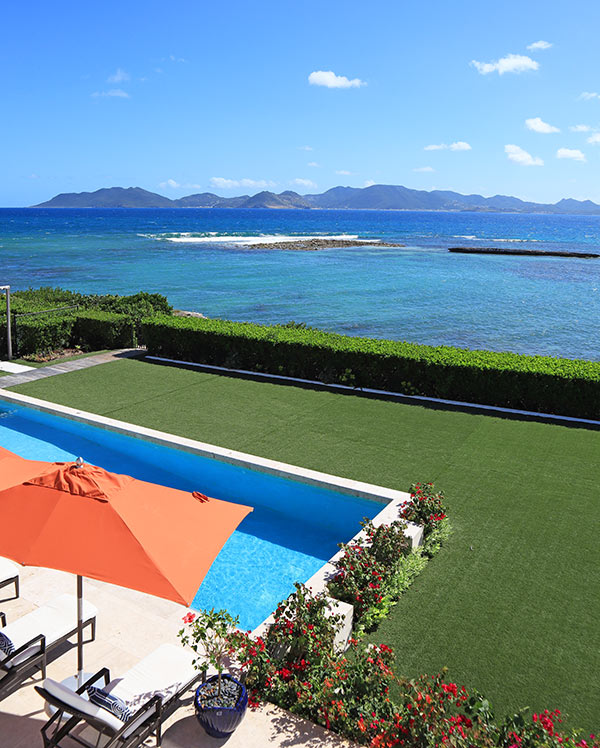 A favorite way to enjoy these awe-inspiring views? From Champagne Shores: The Villa's cool pool...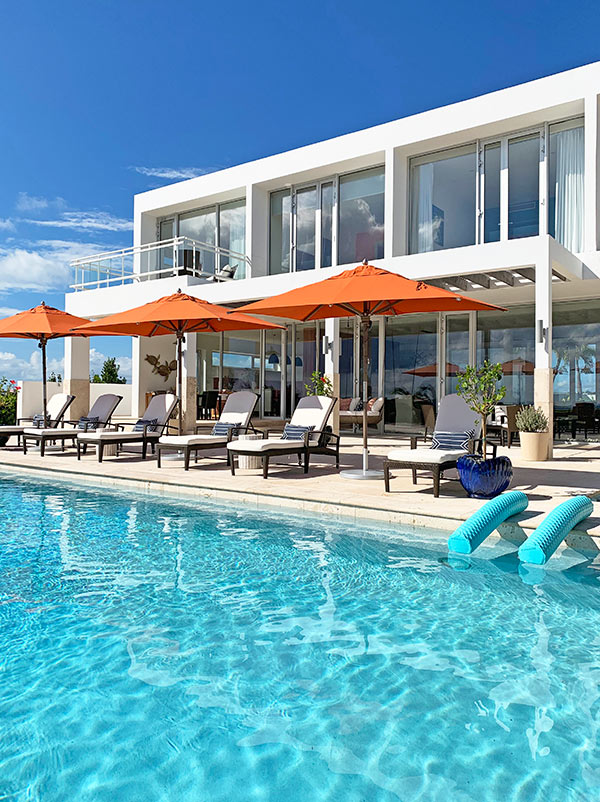 At 19'x22', complete with a children's pool and jacuzzi, Champagne Shores' expansive outdoor living area takes your breath away.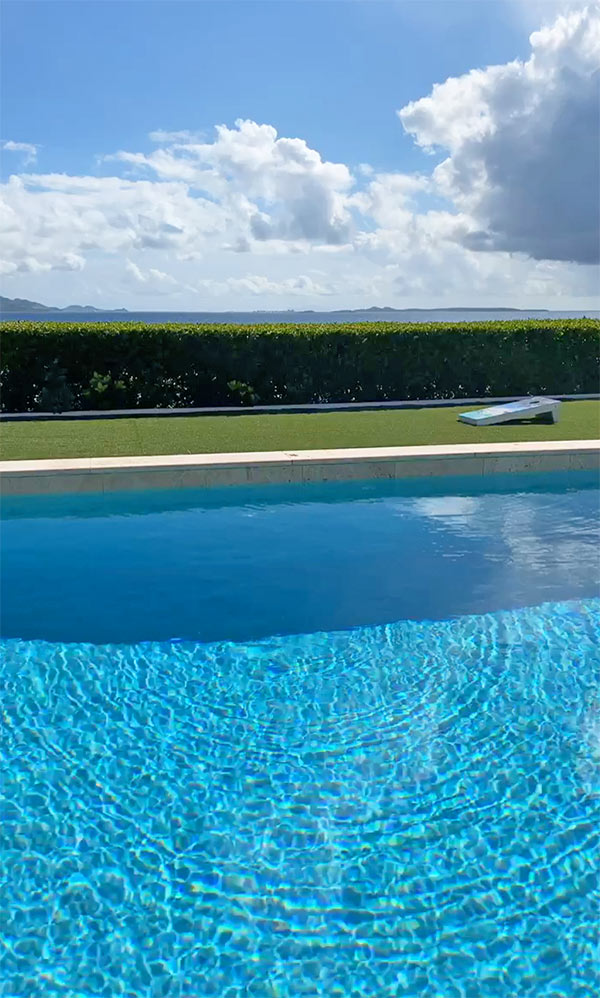 Inside, the villa impresses all over again with a clean, modern design infused with tropical warmth.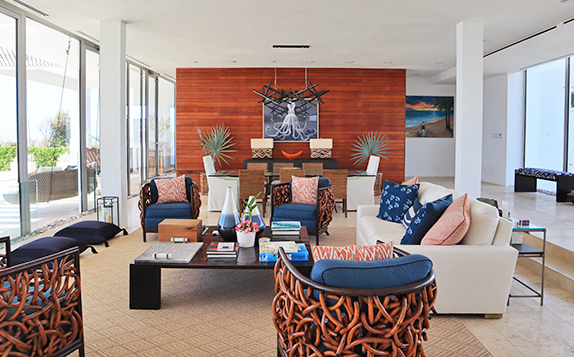 Earlier this month, we stepped inside this high-value property to show you around LIVE.
Did you miss the broadcast? Click here to view it!
For more on Champagne Shores: The Villa...
---
Tasty Dinners at Tasty's Restaurant
When it comes to dining in Anguilla, Chef Dale's restaurant, Tasty's is an institution.
Born and raised in Anguilla, Chef Dale's elegant Caribbean menu is one of Anguilla's very best. It comes as no surprise, too, that his natural skills were sharpened by the Master French Chefs Michel and Jo Rostang!
Some of our all time favorite Chef Dale dishes?
Pillowy conch fritters with extra-large chunks of conch...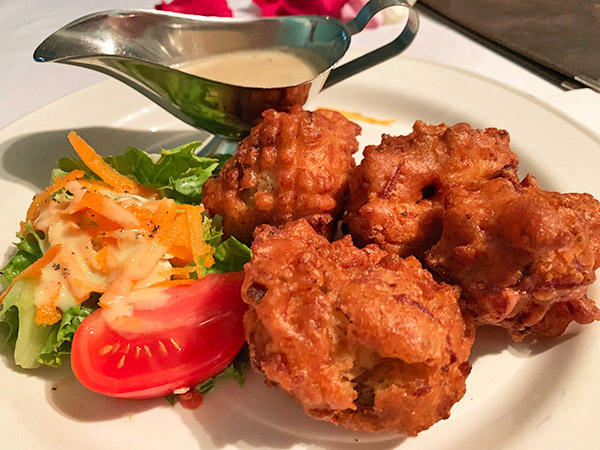 Chef's famous seafood salad, with sizable pieces of crayfish, shrimp and snapper...
And a seafood pasta we first fell in love with way back in 2002. Laced with shrimps, crayfish and snapper, and served in an herb cream sauce, our love for Chef's pasta holds true today!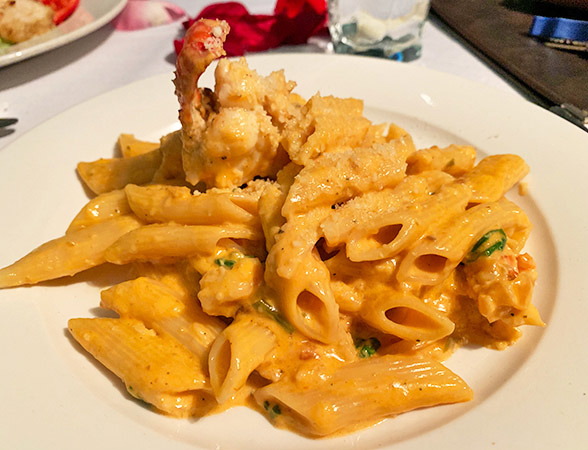 For more Anguilla Food, be sure to follow our NEW Instagram Page, Anguilla Food.
---
Last Minute Availability at Carimar Beach Club
Escape the snow and head for Meads Bay's Carimar Beach Club!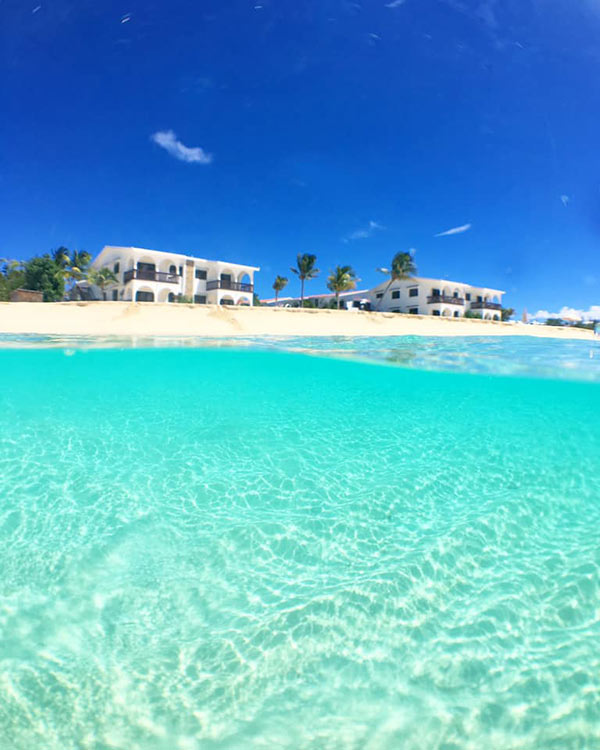 Carimar Beach Club is set right on the shores of majestic Meads Bay. With powdery-white sands, clear-blue seas and Blanchards Beach Shack just next door, this affordable hotel wins on location alone.
Inside, units are large and spacious with contemporary finishings. And when it comes to service? When you are at Carimar, you are home. Carimar's staff is family.
Carimar has had a recent last minute cancelation.
Book a 1 or 2 bedroom unit now until departure on March 10th! (TIP: Round trip airfare from NYC is as low as $320 per person!)
For more, see...
---
Real Estate Corner: An Affordable Gem
Our favorite real estate agent, Jackie Pascher has something extra special on the market this winter. An affordable villa, it is a gem of a find!
Baywatch Villa is a two bedroom, two bathroom, 2,400 square foot villa. Modern and refurbished in 2012, it is perched in the hills that surround scenic Sandy Ground.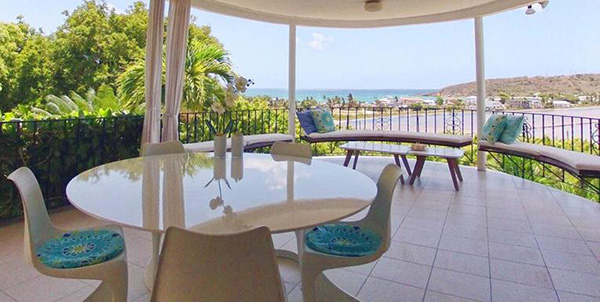 Inside, each bedroom is complete with en-suite bathroom. The living room boasts an open floor plan, opening into the fully equipped kitchen. Outside, the home features 400 square feet of terrace space, as well as a fully manicured garden, garage and independent generator house.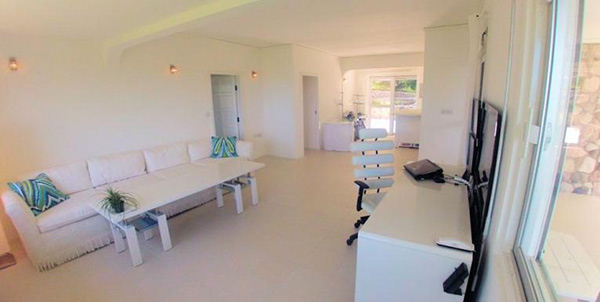 Complete with an 8000W generator, UV filtration system to supply drinking water to the tap, solar panels and solar water heater, Baywatch Villa is the complete package at $540,000.00 USD.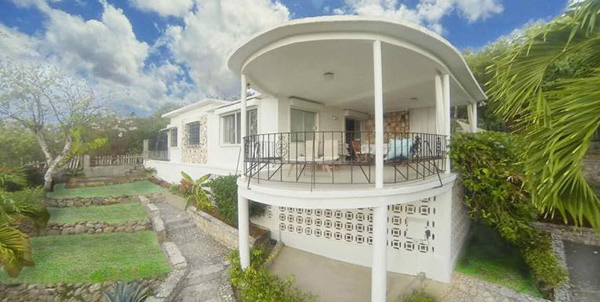 ---
A Note From Tender Loving Care Home For The Elderly
Tender Loving Care Home For The Elderly is a senior citizen care home with 12 resident patients and some daytime patients, set just off the road leading to Da'Vida. After Irma, the facility was substantially damaged - to the point that the building was not habitable and the patients had to be moved.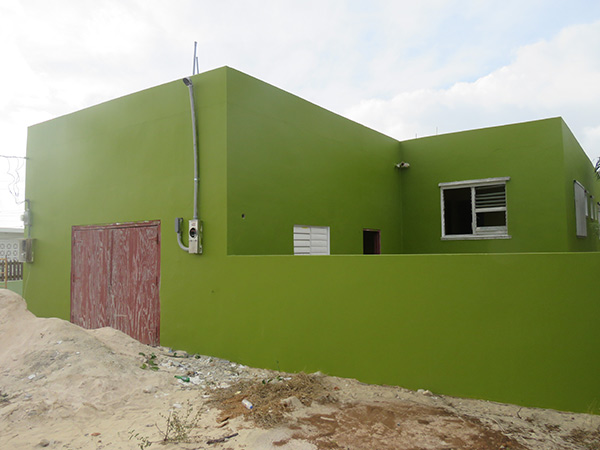 Nurse Brenda Hodge (the owner) moved the patients to her parents' home as a temporary measure. The patients are still there over a year later, with limited living quarters and only 1 bathroom.
Sunset Homes and its generous corporate partners and other individuals and companies continue to invest in a major rehaul and renovation process. The progress on the project is heartwarming and we are nearing completion. Help us complete our home by coming on board to contribute to lighting, windows, doors, poured concrete, bathroom fixtures, ceiling fans, kitchen appliances and labour.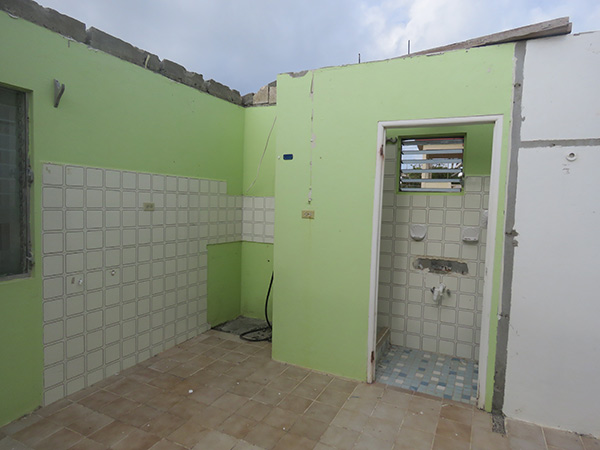 If you are able to help Tender Loving Care, please click here.
Donations can be made via the link above or via phone or in person. All donations made will be put towards accounts for Tender Loving Care - Nurse Brenda would then be able to purchase building supplies to complete the rebuild.
To contact Brenda Hodge...
From Tender Loving Care, thank you so much for all of your help and support.
---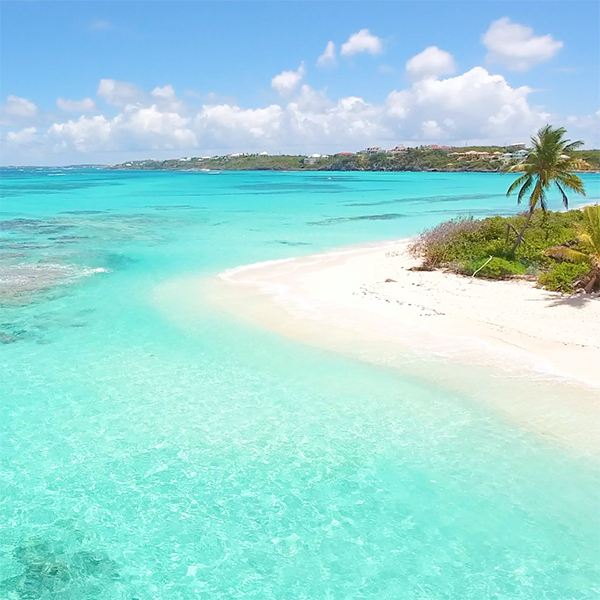 That is all for this month!
Talk to you soon with more Anguilla blue,
Nori
Do you have your Anguilla Card yet? Save 10% at 65 Partners!
---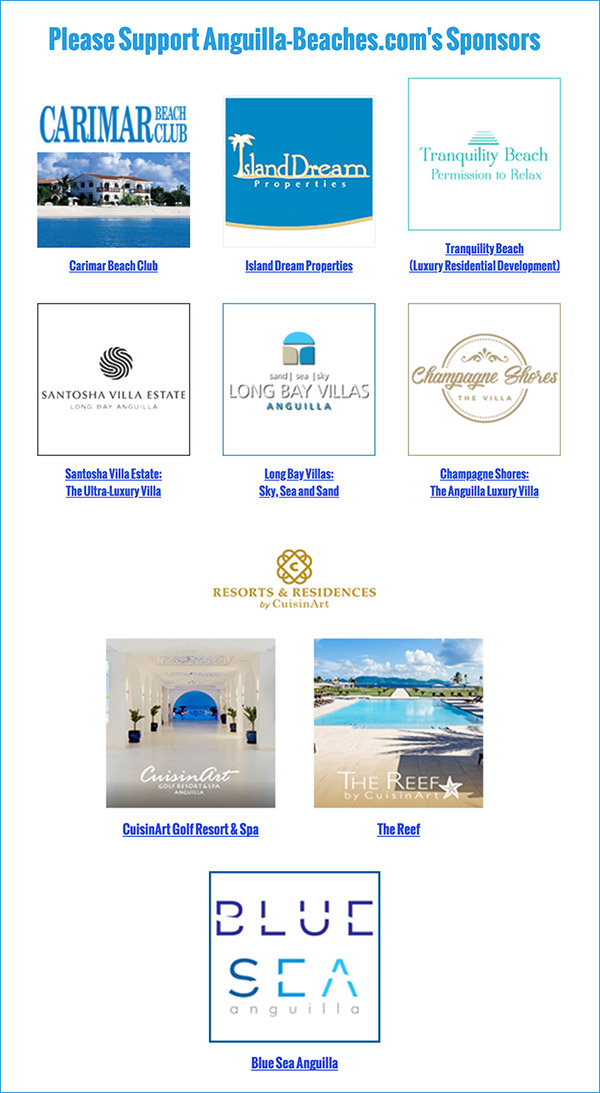 Anguilla-Beaches.com
---