Combing Anguilla's Beaches for the Best
Anguilla Beach Lovers brings you the latest additions to one family's experiences of the "best of all things Anguillian."

If you like this e-zine, please do a friend and me a big favor and "pay it forward."

If a friend did forward this to you and if you like what you read, please subscribe by visiting...
---
Special Spring Offer Issue
Spring time is here!...
You know what that means for Anguilla?
Warmer temperatures, even quieter beaches and restaurants (bet you didn't think that was possible, right? ;-)), and some of the best deals to be had on hotel rooms and villas!
I'm excited to announce that we are holding an exclusive Anguilla-Beaches.com special with Tequila Sunrise, one of the best value luxury villas on the island!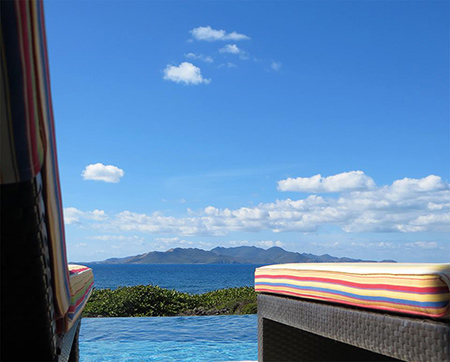 The easiest way to travel to Anguilla is to first catch a flight to St. Maarten (the regional hub), and then take a boat or plane over to Anguilla. In many cases traveling to Anguilla this way is faster and cheaper.
The extra leg of the trip is all part of the adventure and really adds to Anguilla's unique tucked away feel, too.
So, what's the special?
Mention "free r/t" when you book Tequila Sunrise, and your plane or boat ride between St. Maarten and Anguilla (both ways) is included on any stay between now and November!
On top of that, Tequila Sunrise Villa is in "summer rate" mode. Current rates (before taxes and gratuity) for this luxurious property are...
1 bedroom - $900/night
2 bedrooms - $1100/night
3 bedrooms - $1350/night
These prices include continental breakfast and all the Patron Silver you can drink!
When they say all you can drink, they sure mean it...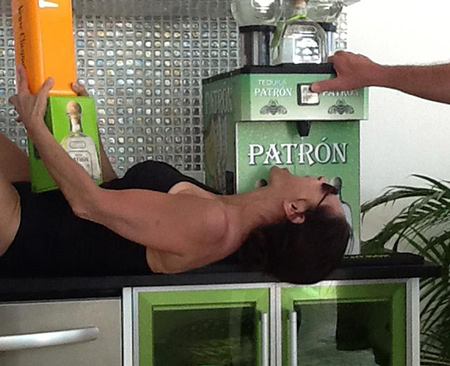 And, if you are traveling to Tequila Sunrise Villa this month, keep your eyes on the Caribbean sea views. A couple of weeks ago I spotted Humpback whales playing in the very waters outside of Tequila Sunrise!...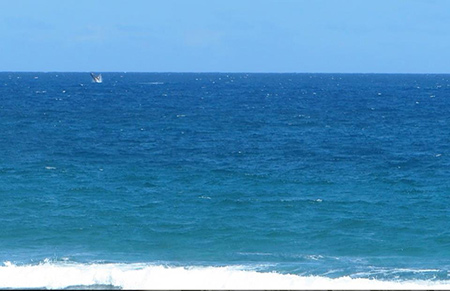 'Tis the season for whales in Anguilla. If you spot any, please let me know! I love whales and am always on the lookout for sightings.
For more information on Tequila Sunrise Villa, click here. To book Tequila Sunrise, feel free to contact me by replying to this email or email the villa owner, Joel Globus, direct at joel@tequilasunrisevilla.com
Warm regards,
Nori
Anguilla Beaches Home Page
---