Combing Anguilla's Beaches for the Best
Anguilla Beach Lovers brings you the latest additions to one family's experiences of the "best of all things Anguillian."

If you like this e-zine,, please do a friend a favor and "pay it forward."

If a friend did forward this to you and if you like what you read, please subscribe by visiting...
---
Win a Luxurious $10,000 Value Anguilla Vacation & Support A Worthwhile Cause!
Anguilla is getting fit! Yes, there has been a huge health movement and surge in personal fitness over the past few years in Anguilla.
Gym trainers and gym owners are fighting more common on-island diseases, such as diabetes, and unhealthy habits through education and enhanced gym offerings.
One of the men leading Anguilla into a healthier future is Hilroy Alfred, owner of his own personal training business, Ruff Training Sessions and member of Anguilla's leading gym, Dungeon Gym owned by Haydn Hughes.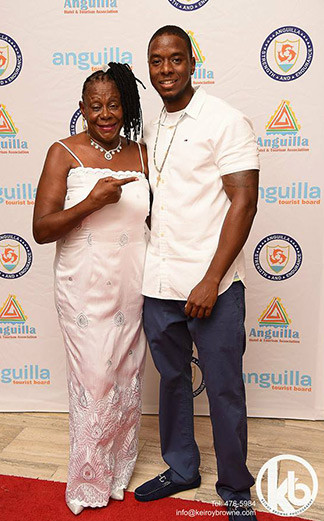 (Hilroy Alfred with One of His Most Dedicated Clients, Gilda Samuel, President of the AHTA)
At the young age of 23 years old, Hilroy's strong work ethic and dedication has transformed people's lives in Anguilla.
With a long list of resident and visiting clients, Hilroy is well-established in the fitness scene in Anguilla and is taking his work a step further...
His team will be the first to represent the Caribbean at the internationally recognized fitness challenge, Tough Mudder in Atlanta, Georgia this May.
To raise the funds to get his team to Atlanta, he has put together a tremendous vacation package that will be raffled off on April 29th, 2016.
What's the prize?...
---
The Luxurious $10,000 Value Grand Prize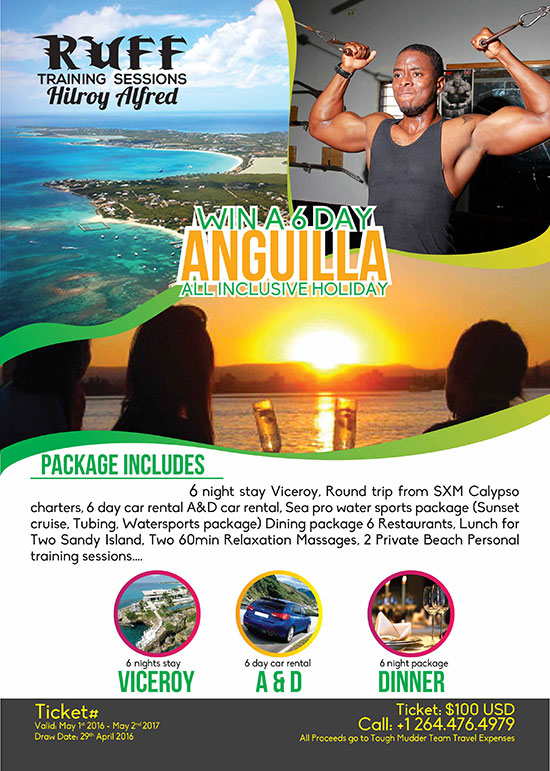 With the help of friends and families who own and manage five-star properties in Anguilla, Hilroy's grand prize is luxurious and all-inclusive.
A 6 night stay at the luxurious Viceroy resort, a meal for each day of your stay, car rental, transport to and from SXM and a host of activities (sunset cruise, tubing, massages, private fitness training)... the value exceeds $10,000 USD!
If you win, all you have to do is get to Anguilla :-)
6 Nights at Viceroy in a One Bedroom Suite
The Ocean View One Bedroom Suites feature 976 square feet and includes a living room with a kitchenette, spacious bathroom and a custom-designed four-poster king bed. The luxurious marble bathroom includes double sinks, a deep soaking tub and an oversized walk-in shower. Enjoy the outdoor balcony's ocean view and private plunge pool from the chaise lounges for two.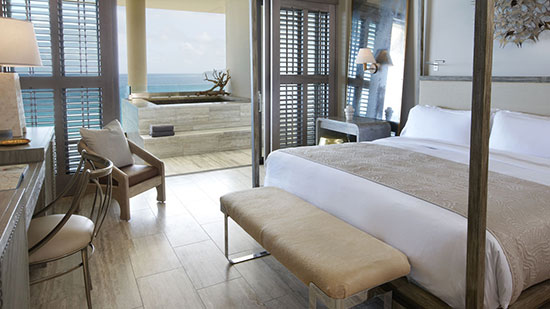 Dinner for 2 at The Restaurant at Malliouhana
Dinner for 2 at Dolce Vita
Dinner for 2 at Meze
Dinner for 2 at Firefly at Anacaona Boutique Hotel
Lunch for 2 at Tasty's
Lunch for 2 at Sandy Island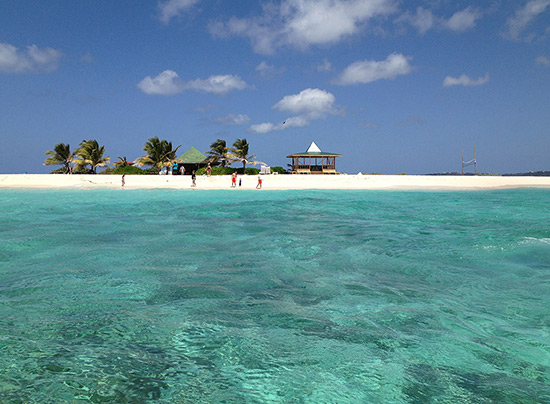 6 Day Car Rental at A&D
Round Trip Boat Charter to/from SXM Aboard Calypso Charters
SeaPro Water Sports Package (sunset cruise, tubing)
Two 1 Hour Relaxation Massages
Two Private Beach Training Sessions
Blackout Dates: Dec. 15, 2016 - Mar. 31, 2017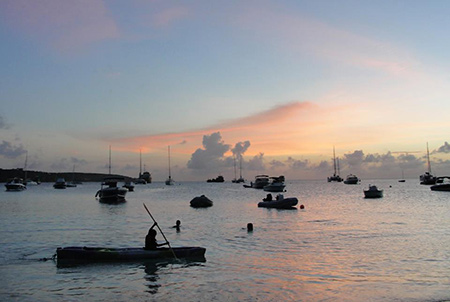 ---
Prize & Drawing Details
Hilroy is selling a total of 200 tickets at $100 per ticket.
The winning ticket will be drawn on Apr. 29th on Radio Anguilla. We, Anguilla-Beaches.com, will also be attending the drawing and will be broadcasting live via YouTube. All who purchase tickets will be sent an e-vite to attend the broadcast.
Raffle Ticket Price: $100 USD
Deadline to Enter: April 28th, 2016
Winner Announced: April 29th, 2016
Click here to purchase a ticket!
---
Background Information & The Cause
Evidence of extreme determination, I was blown away by the prize Hilroy put together.
"I started body building in 2010," Hilroy explained when we chatted. "It's not about Instagram pictures or anything like that, though," he smiled.
"For me, it's about motivating and leading, and above all, inspiring others and showing them that they can become what they believe." "They have to want to change, of course, they have to be willing to put in that time. Every step of the way, though, I am there to help them adopt a healthier and more rewarding lifestyle," he continued.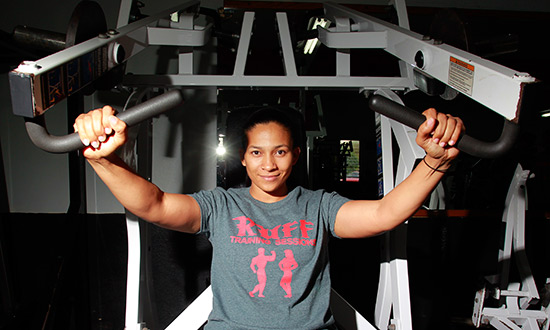 His company, Ruff Training Sessions provides a whole host of fitness training, from helping you develop a work out routine, to creating diet menus, to building strength or working on enhancing your cardio.
A certified fitness trainer, massage therapist, winner of Dungeon's Gym Personal Trainer of the Year award and a father, too, there is no one more dedicated and passionate than Hilroy.
And now, it all comes down to this... bringing his dedicated team to compete in Tough Mudder.
Tough Mudder is a series of hardcore 10-12 mile obstacle race / mud run events designed by British Special Forces to challenge the toughest of the tough. It is designed to test physical strength and mental grit.
Their events have been featured in the likes of USA Today, Huffington Post and Sports Illustrated. It is revered for its team building capacity amidst challenging conditions and is a favorite for large, corporate groups.
Hilroy Alfred and the Ruff Training Sessions crew (total of 15 team members) will be the first team ever to represent the Caribbean!
All proceeds raised go to travel expenses to participate at Tough Mudder, which is taking place on May 8th.
For more information and to purchase a ticket to win the luxurious $10,000 value prize, click here.
Wishing you the best of luck and good luck to Hilroy and the Ruff Training Sessions crew at Tough Mudder!
Talk to you again later this month,
Nori
Anguilla-Beaches.com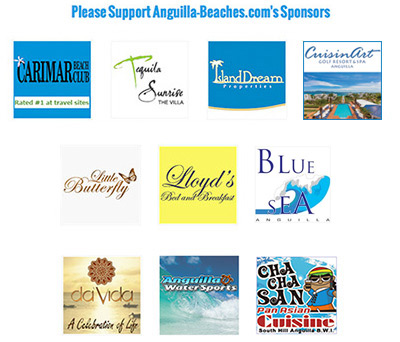 ---