Win a Luxurious $5,000 Value Anguilla Vacation
& Support A Worthwhile Cause!
Update 2017: The Ruff Training Fundraiser of 2016 was a tremendous success! Raising over $7,000, Hilroy and his crew made it to Tough Mudder in Atlanta, Georgia. They were the first team ever to represent the Caribbean, and it is all thanks to you and your support!

This year? The dream lives on and Hilroy has a special package in store for you. I'll hand the floor over to Hilroy... :-)

Words can never explain how thankful I am to be able to put together this amazing package for the second year in a row. I wish I could say it was easy but it truly wasn't. As is true with any project encompassing so many different aspects, there were some ups and downs.

However, teamwork is dream work and our team is amazing! We delivered a top-class package to our 2016 lucky winners, Mr. & Mrs. Wade who had a terrific 6-day vacation...

And we were able to put together ANOTHER incredible vacation package for our coming 2017 lucky winners!

This year we raised the bar by including the newest addition to top class Anguilla luxury resorts in the last six years... a resort renowned for its first-class facilities, including the Zemi Thai House Spa, Beach Club, top-notch restaurants & superior customer service...

The ZEMI BEACH HOUSE, RESORT & SPA!... a beachfront resort located on one of the world's best beaches, Shoal Bay.

Don't you want to overlook a panoramic ocean view and experience personalized service and dining at 5 of the best restaurants in Anguilla? That's what you call luxury living at its finest. ;-)

So many thanks for supporting us last year & looking forward to a successful 2017!
-Hilroy

Click here for details on this year's fundraiser prize.
Anguilla is getting fit! Yes, there has been a huge health movement and surge in personal fitness over the past few years in Anguilla.
Hilroy Alfred with One of His Most Dedicated
Clients, Gilda Samuel, President of the AHTA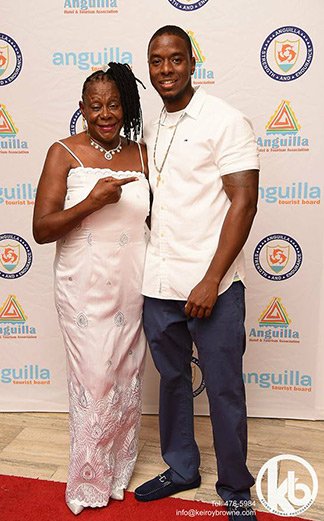 Gym trainers and gym owners are fighting more common on-island diseases, such as diabetes, and unhealthy habits through education and enhanced gym offerings.
One of the men leading Anguilla into a healthier future is Hilroy Alfred, owner of his own personal training business, Ruff Training Sessions and member of Anguilla's leading gym, Dungeon Gym owned by Haydn Hughes.
At the young age of 24 years old, Hilroy's strong work ethic and dedication has transformed people's lives in Anguilla.
With a long list of resident and visiting clients, Hilroy is well-established in the fitness scene in Anguilla and has taken his work a step further...
His team was the first to represent the Caribbean at the internationally recognized fitness challenge, Tough Mudder in Atlanta, Georgia in May 2016.
It is all thanks to your support in last year's fundraiser, which raised over $7,000!
Hilroy put together an excellent prize, which was won by Mr. & Mrs. Wade. Watch the contest drawing here and read the Wade's note on their luxurious, all-inclusive Anguilla vacation here.
A terrific team-building experience last year, the goal is to return this year to Tough Mudder in Philadelphia on May 21st.
To raise the funds to get his team to Philadelphia in 2017, he has put together another tremendous vacation package that will be raffled off on May 12th, 2017.
What's the prize?...
The Luxurious $5,000 Value Grand Prize
With the help of friends and families who own and manage five-star properties in Anguilla, Hilroy's grand prize is luxurious and all-inclusive.
A 5 night stay at the luxurious Zemi Beach House, a meal for each day of your stay, car rental, transport to and from SXM and a host of activities (sunset cruise, tubing, massages, private fitness training)... the value exceeds $5,000 USD!
If you win, all you have to do is get to Anguilla :-)
5 Nights at Zemi Beach House in a Premium Room with Ocean View
Featuring either one king bed or two queen beds, spacious spa-style bathrooms with double vanities, walk-in glass showers and deep soaking tubs, and a private furnished balcony.
Dinner for 2 at Straw Hat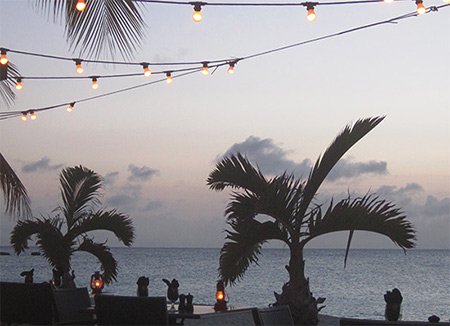 Dinner for 2 at Dolce Vita
Dinner for 2 at Blanchards Beach Shack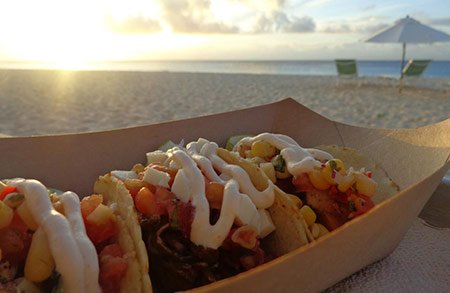 Dinner for 2 at SandBar

Photo: SandBar
Dinner for 2 at Picante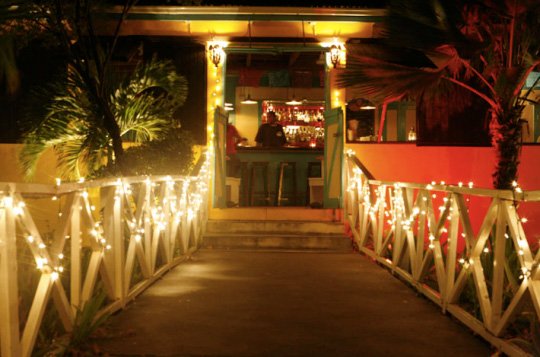 Photo: Picante
Lunch for 2 at Sandy Island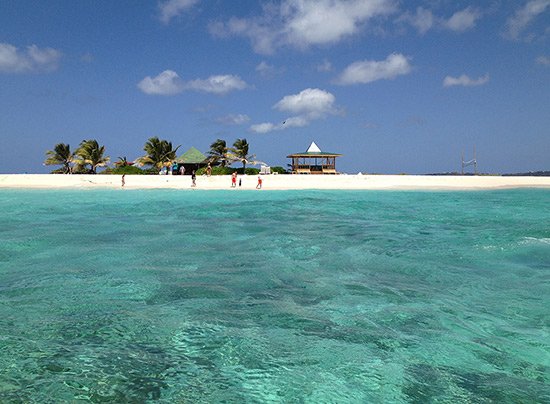 5 Day Car Rental at A&D
Round Trip Boat Charter to/from SXM Aboard Calypso Charters
SeaPro Water Sports Package
Two 1 Hour Relaxation Massages
Two Private Beach Training Sessions
Blackout Dates: Dec. 15, 2017 - Mar. 31, 2018
Prize & Drawing Details
Raffle Ticket Price: $100 USD
Deadline to Enter: May 11th, 2017
Winner Announced: May 12th, 2017
Hilroy is selling a total of 200 tickets at $100 per ticket.
The winning ticket will be drawn on May 12th on Radio Anguilla. We, Anguilla-Beaches.com, will also be attending the drawing and will be broadcasting live via YouTube. All who purchase tickets will be sent an e-vite to attend the broadcast.
Background Information & The Cause
Hilroy Alfred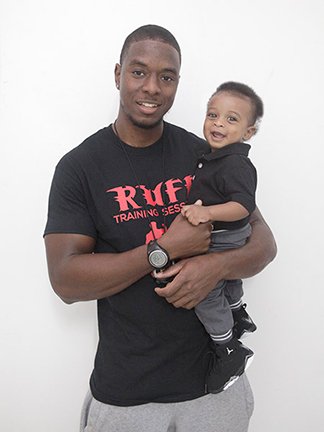 Evidence of extreme determination, I was blown away by the prize Hilroy put together.
"I started body building in 2010," Hilroy explained when we chatted.
"It's not about Instagram pictures or anything like that, though," he smiled.
"For me, it's about motivating and leading, and above all, inspiring others and showing them that they can become what they believe."
"They have to want to change, of course, they have to be willing to put in that time. Every step of the way, though, I am there to help them adopt a healthier and more rewarding lifestyle," he continued.
His company, Ruff Training Sessions provides a whole host of fitness training, from helping you develop a work out routine, to creating diet menus, to building strength or working on enhancing your cardio.
A certified fitness trainer, massage therapist, winner of Dungeon's Gym Personal Trainer of the Year award and a father, too, there is no one more dedicated and passionate than Hilroy.
Words From Hilroy's Clients
Macarius Thomas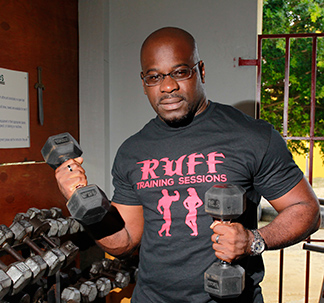 "I first started working out after I realized that I lost control of my weight. For a guy who is 5'9" there was no reason for me to be weighing over 200 lbs with no muscle, so I quickly decided to join Dungeon Gym and work with Hilroy Alfred to keep me motivated.
Working out keeps me goal orientated and keeps me focused, all of which helps me with other things in life. When you see yourself achieving goals after hard work it makes you feel good!"
- Macarius Thomas
---
Gilda Samuel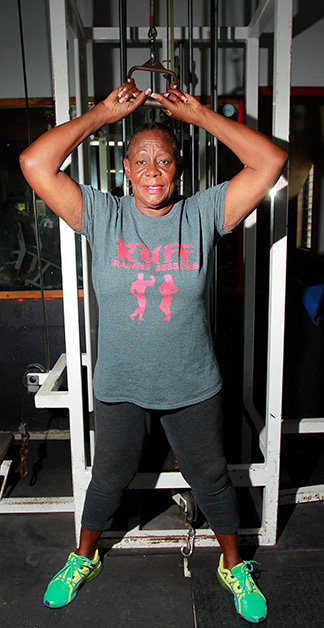 "Struggling with weight loss has been an unsolved mystery in my life for many years. My weight has not only been a physical problem but was also becoming a health issue. My journey was definitely not, and continues to not be a walk in the park.
From my first session with Hilroy Alfred, to this day I am still in disbelief that I have accomplished so much. From struggling with following his meal plan to days of going to his classes and swearing I wasn't going back - it was all worth it.
After being so heavily motivated and supported by Hilroy it became easier and easier. Although I still have a long way to go I am proud to say I have gone from a size 18 to a size 14, from an XL to a L/M, from not being able to do 2 sets to doing a full circuit work out all in the matter of two and a half months. By changing my eating habits, dedicating myself to work out sessions and having the support of my trainer and family, my weight loss campaign has had a very success beginning.
Thank you Hilroy Alfred for the marvelous jump start."
-Tynasia Rogers
---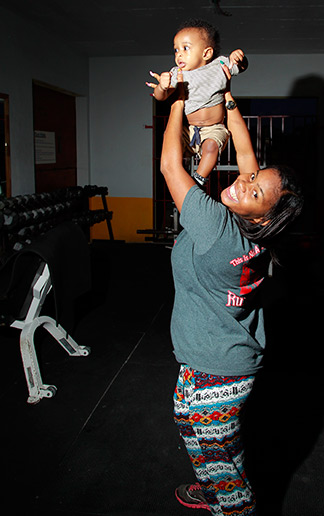 "I trained with Hilroy for 10 months and I have never felt healthier, stronger or happier with my life. I have seen amazing results during that time period.
Hilroy is definitely a dedicated fitness trainer that is passionate about what he does. He brings a lot of energy to every workout session. Training with him has challenged me and motivated me to push way beyond the limits that I thought I had.
I can now say that I have way more energy than before, and great improvement in my balance and flexibility.  Though my aim was generally to improve my overall health, the weight that I lost while working out with Hilroy was definitely a great incentive to keep going."
-Caliyn Harrigan
---
"On July 10th 2015 I did a site inspection with two folks. As part of the site inspection I had to show them a room, which happened to be on third floor. As we passed the first set of stairs I started to feel out of breath, and by the time we got to the third floor I was completely out of breath. Luckily they started to take pictures, which gave me a couple of minutes to catch my breath. At that moment I realized I needed to do something.
One afternoon in September while browsing through Facebook I came across a video of a lady in her sixties pushing weights. At first I felt ashamed of myself, as I knew that in my current shape I would never be able to do something like that, but definitely wanted to try.
I discussed getting a trainer with my friends, but shortly after I started making excuses for myself, something I had already become good at. I decided to private message Hilroy Alfred for further information. It was one of the best messages I've ever sent.
After a few workouts I knew I was ready to commit. Workouts with my trainer are never boring, and there are always new and exciting exercises. It's been a couple of months and I am in better shape than I have ever been. I have lost weight, gained muscle (although my friends can't see them yet, I know they are there), and increased my endurance.
There are days which are tougher than others, and at times I want to quit, however I can always rely on Hilroy to keep me motivated. Although he calls me Lazy at least 20 times per session, it has definitely become one of my favorite words because it motivates me."
Tough Mudder
And now, it all comes down to this... competing in Tough Mudder.
Tough Mudder in Atlanta


What is Tough Mudder?
Tough Mudder is a series of hardcore 10-12 mile obstacle race / mud run events designed by British Special Forces to challenge the toughest of the tough. It is designed to test physical strength and mental grit. Tough Mudder puts camaraderie over finisher rankings. It is not a race but a team challenge. This is for anyone who has ever followed their gut, tried to defy gravity, chosen "dare" over "truth," taken risks, sought thrills, or is generally awesome at life.
Tough Mudder's events have been featured in the likes of USA Today, Huffington Post and Sports Illustrated. It is revered for its team building capacity amidst challenging conditions and is a favorite for large, corporate groups.
The dream all started last year, when Hilroy Alfred put together a fundraiser to bring his crew to Tough Mudder.
Ruff Training Sessions Crew

"This team is both physically and mentally prepared to take on any task at hand. They aren't your "Instagram Icons" and you won't see them when you're flipping through body building magazines. These are 15 normal people who embarked on a fitness journey and are now ready to take on Tough Mudder! Our goal is to inspire the community - to let them know that you can turn your dreams into a reality!," said Hilroy. 
Hilroy Alfred and the Ruff Training Sessions crew (total of 15 team members) were the first team ever to represent the Caribbean!
Ready For Tough Mudder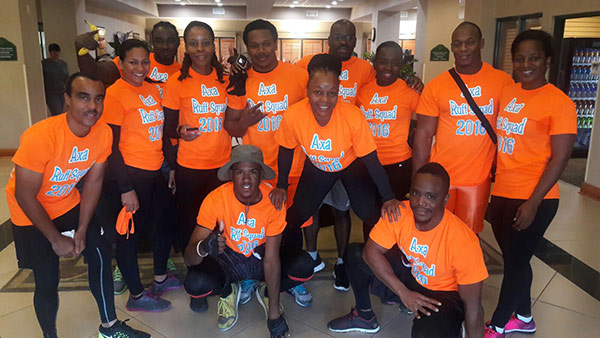 Anguilla made it all the way to Tough Mudder where the team pushed themselves to the limit!
Putting The "Tough" in Tough Mudder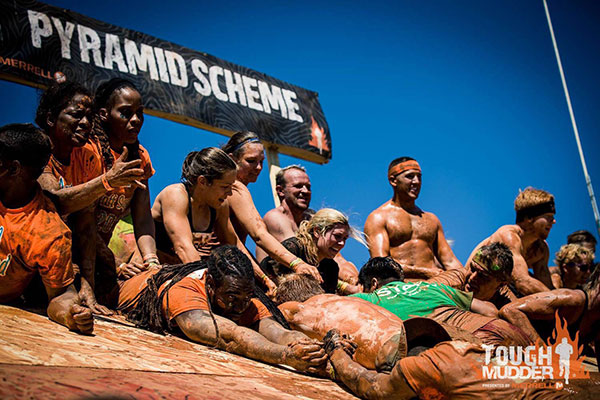 At the end of a grueling fitness journey? Team AXA Ruff Squad was all smiles.
All Smiles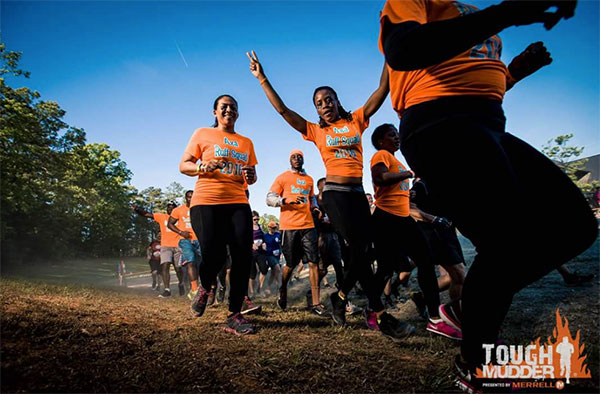 A Job Well Done, Ruff Squad!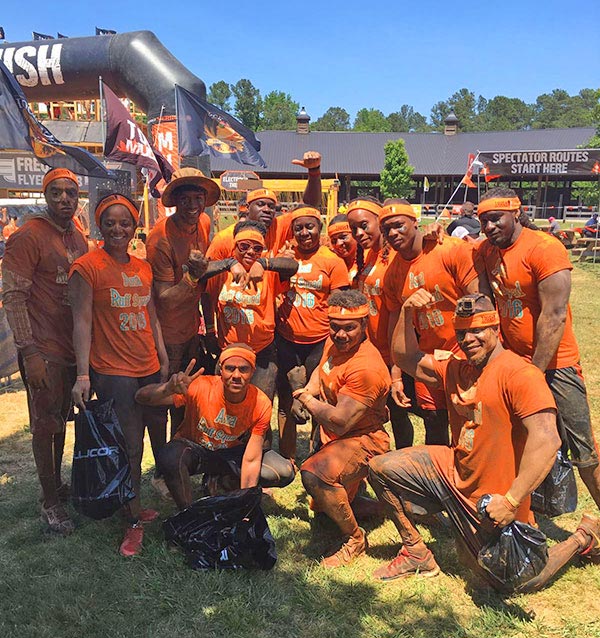 This year? They plan to return again!
All proceeds raised go to travel expenses to participate at Tough Mudder, which is taking place on May 21st in Philadelphia. Stay tuned to this webpage for updates from Ruff Training as they make their way through Tough Mudder :-)
Last year's dream was realized thanks to your support in last year's fundraiser. And on that note...
A Note From Last Year's Contest Winner
Consider the irony. I'm sitting here during the Thanksgiving Holiday writing about my trip last week to Anguilla. A trip that I am so very thankful to have won as part of the Ruff Training Sessions' fundraiser.
Arriving in Anguilla, Greeted by Hilroy Alfred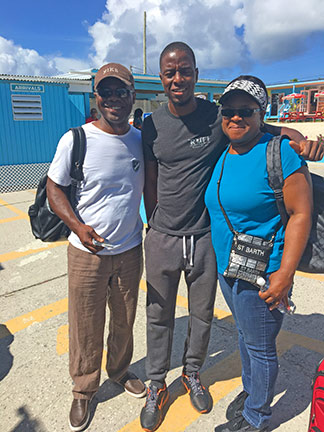 Let me first say 'Thank you' to Hilroy Alfred. Trust me in that, this trip was truly first class and "AS ADVERTISED" (although we are still recovering from the private training sessions). I also want to express a special thanks to each of you who purchased a raffle ticket to support Ruff Training. I made it a point to have fun enough for everybody.
Time For a Rough Ruff Training Work Out at Dungeon Gym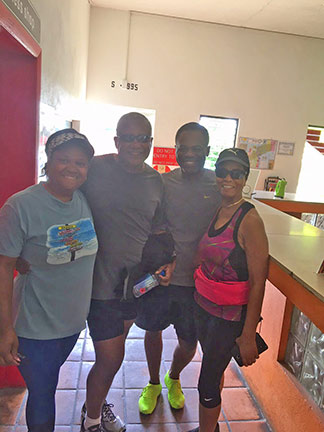 To all the beautiful people of Anguilla, thank you for welcoming us to your island, your homes and into your hearts. There are too many to call by name, but you know who you are. You are the reason why Anguilla is one of our favorite places to visit. You have a treasure! Hold on to it.
I would like to personally thank the following businesses for their participation, and for making my wife and I feel a part of the Anguilla family. I admire the fact that you contributed in your way, and I highly recommend these businesses to anyone who might have an upcoming trip to Anguilla.
Calypso Charters
Viceroy / Four Seasons Resort
A&D Car Rentals
Straw Hat Restaurant
Malliouhana
Tasty's Restaurant
Sandy Island
Meze Restaurant
Dolce Vita Restaurant
SeaPro Charters
Dungeon Gym
Ruff Training
Best wishes to Ruff Training as you prepare for your next visit to the US in 2017. Please keep us updated on your progress and any potential raffles.
Remember that you can't win if you don't play!
-Michael
To enter this year's contest, keep reading...
Enter to Win!
To win the luxurious $5,000 value prize and support this worthwhile community fundraiser, purchase a ticket below by clicking the PayPal ("Pay Now") button below.
Good luck :-)
UPDATE: Ticket sales have ended! The drawing took place May 12th @12:30pm EST. You can see the live draw and announcement of the winner below!
Many congrats to Ruff Sessions' 2017 Winner, Mr. Sweatt & thank you everyone for your support! Hilroy and his team couldn't have done it without you!
*NOTE: The merchant name that will appear on your account is: **RUFFTRAININ. Once Hilroy receives your donation, you will receive a confirming email from Hilroy within 12 hours. Hilroy will also send you an email shortly after, documenting your ticket purchase. We will send you an e-vite to the big draw on Mar. 12th!