Combing Anguilla's Beaches for the Best
Anguilla Beach Lovers brings you the latest additions to one family's experiences of the "best of all things Anguillian."

If you like this e-zine,, please do a friend and me a big favor and "pay it forward."

If a friend did forward this to you and if you like what you read, please subscribe by visiting...
---
Special News Issue...
Introducing, Anguilla Beaches Villa
For Sale $1.38 Million
It was 2008 and my Dad was on a mission to build his Caribbean dream home, Anguilla Beaches Villa.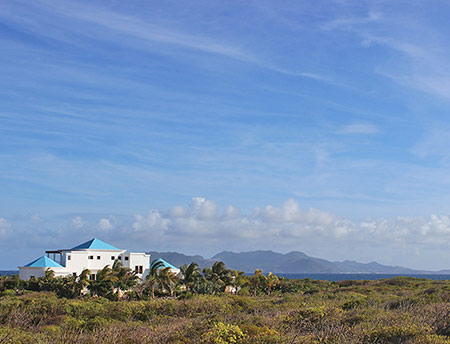 A sensational 0.75 acres of oceanfront facing due south, the moment the land crossed his path, it all began.
Daily property walks, planting flag poles to track wind directions.
Data analysis of sunrise and sunset at different times of the year.
Sifting through hurricane information from 100 years back to assess where and how to lay the foundation of the home.
And that was just the pre-construction phase.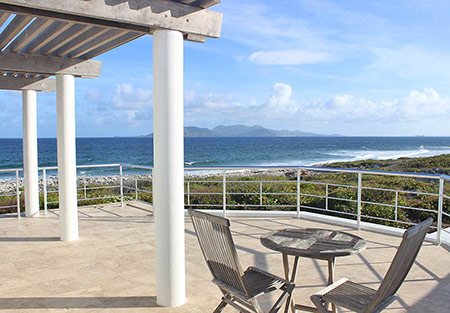 Part 2 of the plan was simple... 6,000 square feet of indoor/outdoor living space with two bedrooms, three bathrooms, kitchen, dining, breeze way, home theater, three terraces, one pool.
It was time to put it all in action!
Together with what would later be called "the best crew on the island," they used best-in-class construction methods and strategies, and selected top materials to build for quality and durability.
Laying the foundation at bedrock and building the home several feet higher than hurricane surge levels to securely anchor it.
Choosing eco-friendly ICF construction to rebuff the sun (the house is always comfortably cool even when it's 92°F in The Valley).
Opting for an octagonal construction to capture sea breezes and the three unique, unobstructable vistas of St. Martin, St. Barths and the open Caribbean Sea.
Selecting Anguillian stone for the majority of tile underfoot and for the king bed in the master suite, Travertine in the showers, granite for the counters.
Installing Miami Dade Hurricane-5 Certified PGI WinGuard windows and doors, making it the only villa on the island not required by its insurance carrier to put up hurricane shutters.
Constructing a separate building to house a massive generator that automatically switches on and powers the entire home for at least one week even if you're running every appliance 24x7.
Instead of a standard septic tank, implementing a sewer treatment package, allowing water leaving the sewage treatment package to be used for irrigation.
Mixing salt water with chlorine in the custom-built swimming pool, resulting in water that's very soft on the eyes.
Installing 7.1 surround sound with an awesome speaker system that shakes the island on movie night.

Written lovingly and passionately, my Dad's journal shows the incredible detail and quality that went into the building of our home.
It all seems like eons ago, but even still, recent, incremental improvements have been made to make day-to-day living ever-more comfortable and relaxing.
Fiber Optic cable direct from LIME (the highest speed internet on the island in a private villa).
An Apple wireless network to access that internet anywhere in the home.
Anguillian-made daybeds in the dining room for post-dinner snoozes.
And now?...
Anguilla Beaches Villa is for sale.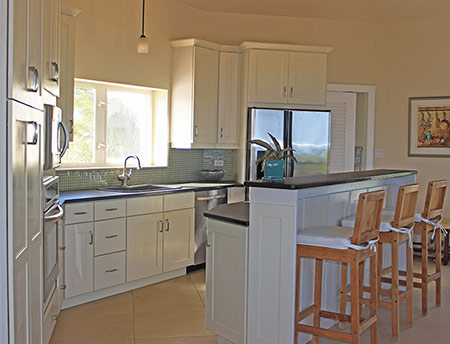 Nine years after starting the build, my parents decided to add some city living to their life after discovering Panama City three years ago. They fell in love with and bought a sensational penthouse apartment in the city overlooking the bay. My parents will be splitting their time between Anguilla and Panama.
I am staying in Anguilla. Our home here is too big for me alone and my parents don't want to maintain two residences so we will be renting somewhere new to fit all of us on their frequent trips back.
They're really looking forward to mixing it up, spending half of their time in the vibrant buzz of Panama City, the other half enjoying tranquility wrapped in blue. My parents have always lived their lives in 10 year cycles, so this is just about on schedule for a new life experience.
Which means that someone is going to get one of the most carefully built and solid villas on the island...
Our home, Anguilla Beaches Villa, available at $1.38 million.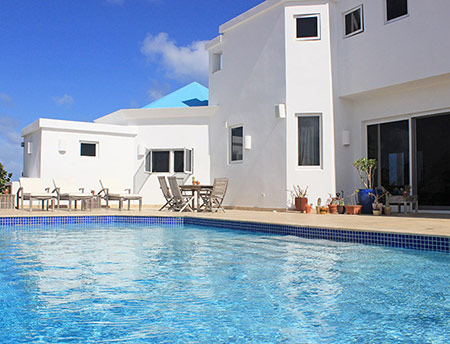 To highlight the ins and outs of Anguilla Beaches Villa, I have assembled a new website (complete with drone video), right here...
http://anguillabeachesvilla.com
Starting in the kitchen, moving through the dining room, breeze way, home theater, two suites with bathrooms, three terraces, and coastline, a tour of our villa (with drone video) can be found here...
http://anguillabeachesvilla.com/tour.html
Its best-in-class and rare-and-unique-to-island features are all listed here...
http://anguillabeachesvilla.com/details.html
... in addition to a room-by-room photo gallery.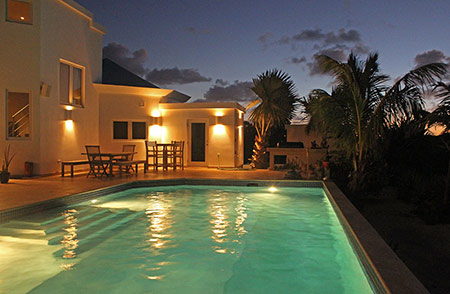 For more information and/or to set up a tour, either reply to this email or contact us via the form/telephone number here...
http://anguillabeachesvilla.com/contact.html
Move-in ready, if desired (2014 Hilux truck and furnishings are negotiable).
We would love to see our home go to someone who loves Anguilla as much as we do.
That's all for now!
Talk to you soon with more Anguilla news in a couple of weeks,
Nori
---