Combing Anguilla's Beaches for the Best
Anguilla Beach Lovers brings you the latest additions to one family's experiences of the "best of all things Anguillian."

If you like this e-zine, please do a friend and me a big favor and "pay it forward."

If a friend did forward this to you and if you like what you read, please subscribe by visiting...
---
Special Announcement...
New Site Sponsor & A Tasty Thanksgiving Special
I am very excited to welcome our new site sponsor, Tequila Sunrise Villa!
My Mom, Dad and I recently stayed at Tequila Sunrise. Totally decompressed and blissfully relaxed, we had the most wonderful, tropical "getaway."
Inside Tequila Sunrise Villa
Set high on a bluff overlooking the deep Caribbean sea and majestic mountains of St. Martin, the location alone is right out of a "CN Traveler" magazine.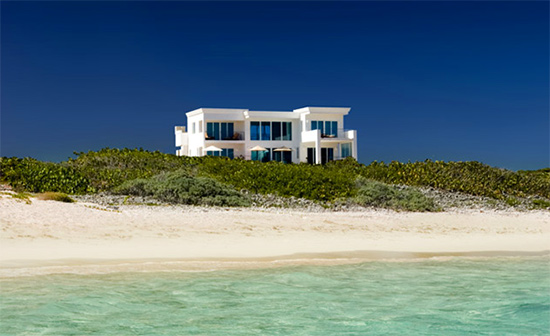 With an idyllic spot, everything else quickly falls into place.
The villa features 3 bedrooms (all masters with air conditioning, ensuite bathrooms and private balconies/patios), a spacious living/kitchen/dining area, an open-air courtyard and a large outdoor living space.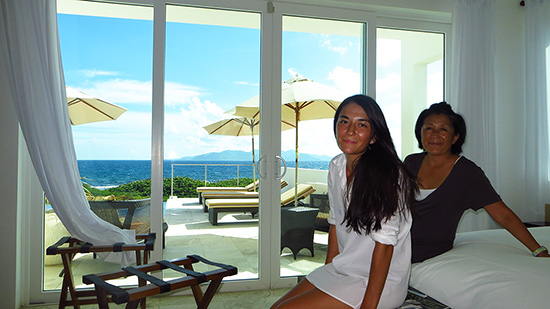 The beach at Tequila Sunrise Villa, Dropsey Bay is picture-perfect, a calm cove perfect for floating. It's also been known for years by insiders as home to the best beginner snorkeling on the island.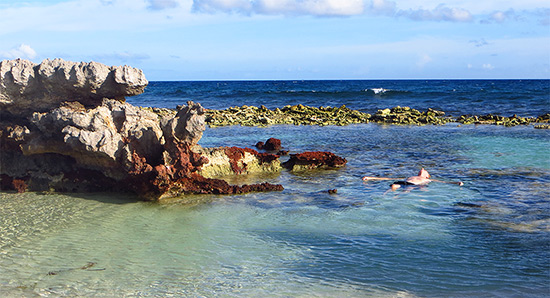 The service is five-star, including breakfast made daily, turn-down service and laundry. They pick you up at the airport (SXM or AXA), and provide concierge services, too.
And, a villa named Tequila Sunrise wouldn't be complete without all the tequila you can drink!
Yes, at Tequila Sunrise, you drink tequila free, ice-cold, straight from their Patron dispenser. My Dad lovingly nick-named it Mr. Tequila. I think my Dad's favorite cocktail switched from a rum punch to a tequila sunrise after our stay. ;-)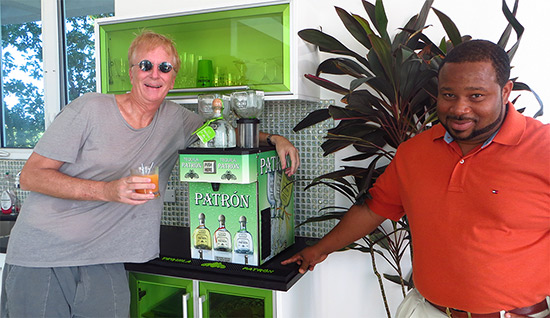 It is truly the best value luxury experience on the island. Tequila Sunrise Villa blends the best of hotel living and villa living at a competitive price point.
I have known the kind-hearted owners, Joel and Robin Globus, for years. They are people who truly care about people. Their passion for their villa, Anguilla, and for sharing both with visitors shines so strong, and fuels it all.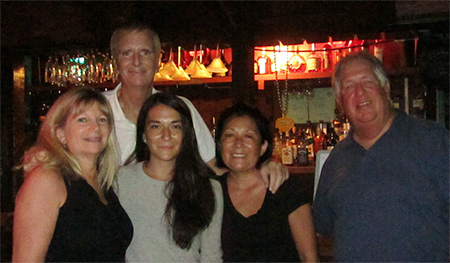 High season rates (Jan. 2-Mar. 31) start at $1450 per night, and low season rates (Apr. 9-Dec. 14) start at $900 per night.
Click here for our full review of Tequila Sunrise.
A Tasty Thanksgiving Special
Tequila Sunrise is running a tasty Thanksgiving special...
From November 17th-25th, stay 7 nights, and only pay for 6.
Included is a private chef who will cook you a traditional Thanksgiving dinner, with all of the trimmings, and, of course, all the tequila you can drink. :-)
Yum!
It's not too late to jump on this special, particularly if you live on the east coast. The owners are flexible with the special's dates, too. Hopping on JetBlue to SXM out of JFK ($400 round trip the week after Thanksgiving), is quick, easy and gets you to Anguilla in a few short hours.
If you have any questions, feel free to call Joel and Robin at: 1-239-344-7810 (USA) or 1-264-497-6049 (Anguilla).
My sister, Yuki will be doing that jaunt in a couple of weeks. We can't wait to have her back in sunny Anguilla.
Wishing you a Happy Thanksgiving!
Nori
Anguilla Beaches Home Page
---