Combing Anguilla's Beaches for the Best
Anguilla Beach Lovers brings you the latest additions to one family's experiences of the "best of all things Anguillian."

If you like this e-zine, please do a friend and me a big favor and "pay it forward."

If a friend did forward this to you and if you like what you read, please subscribe by visiting...
---
"Where's YOUR Anguilla Card?"
Vote For Your Favorite!
We're down to the wire!
Since launching our "Where's YOUR Anguilla Card?" contest a few weeks ago (with a $150-value dinner for 2 at AXA Seafood House as the prize!), we've received so many terrific submissions. We tried narrowing them down to the "top 5." But, alas, we were unable to choose just 5.
So, without further ado, here are the 7 finalists followed by instructions on how to vote for your favorite...
"I'm going to Anguilla!" -Robert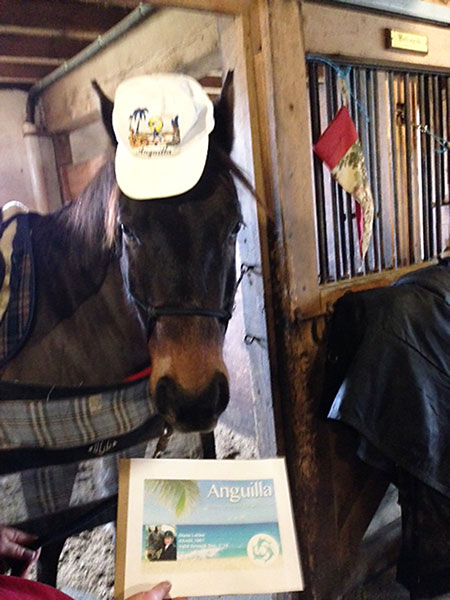 "My Mom gets to go to Anguilla and all I get is this stupid hat." -HorseLady4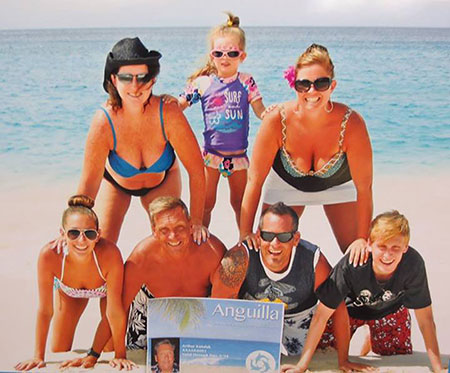 "Family pyramid supporting the new Anguilla Card on Meads Bay!" -Arthur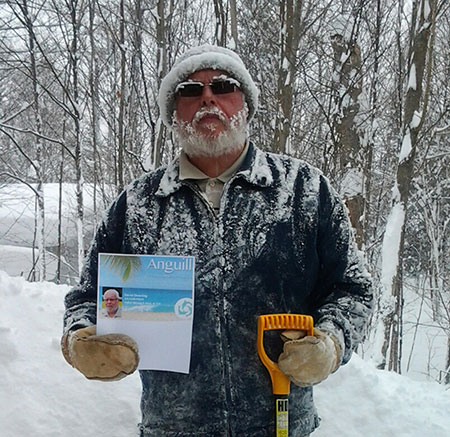 "I think, for all that Anguilla has to offer, some of us want to get away, or leave something behind." -David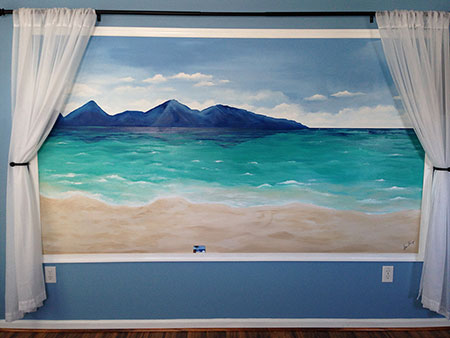 "My wife and I had our bedroom done over to look like a room in an Anguilla beach villa. A huge mural of Rendezvous Bay is painted and framed out with sheer drapes in our bedroom on the wall in front of our bed so that every night before we go to sleep and every morning when we wake up it looks like we are looking out our window onto our favorite beach. If you zoom in to the middle of "the window sill" you will see that's where we keep our card :)" -Jeff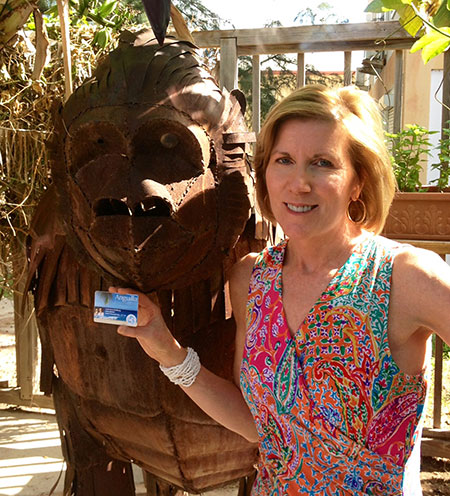 "The gorilla, the Card & me at Valley Bistro!" -Meg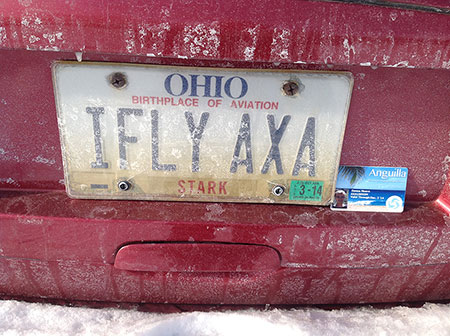 "It has been snowing in northeast Ohio, hence the salt and snow on my truck. But my license number and Anguilla card will always remind me of the beautiful beaches of Anguilla. Counting down the days 'til our next visit as we keep warm. Maybe I need to fly to AXA, which is a goal. Fly a Cessna 210 to AXA." -Donna
---
YOU get to choose who wins the $150-value dinner for 2 at AXA Seafood House!
To cast your vote, visit this page.
Vote for your favorite by clicking the "Like" button below the submissions on that page. Feel free to leave a comment at the bottom of the page, too.
Voting closes Saturday, February 1st at 11:59pm EST.
Sunday, February 2nd, Abbi, the owner of AXA Seafood House, and I will announce the winner on Facebook based on your votes.
The winner will also be announced in the next week's Anguilla Card Holder Newsletter.
Best of luck & happy voting! :-)
Nori
Anguilla Beaches Home Page
---