---
Combing Anguilla's Beaches for the Best
Anguilla Beach Lovers brings you a fresh dose of "Tranquility Wrapped in Blue" every month.
If you like this newsletter,, please do a friend a favor and "pay it forward."
If a friend did forward this to you and if you like what you read, please subscribe by visiting...
---
Winter Beach Escape
Goodbye, winter 👋🥶❄️
Helloooo, Anguilla 🤩💗🏝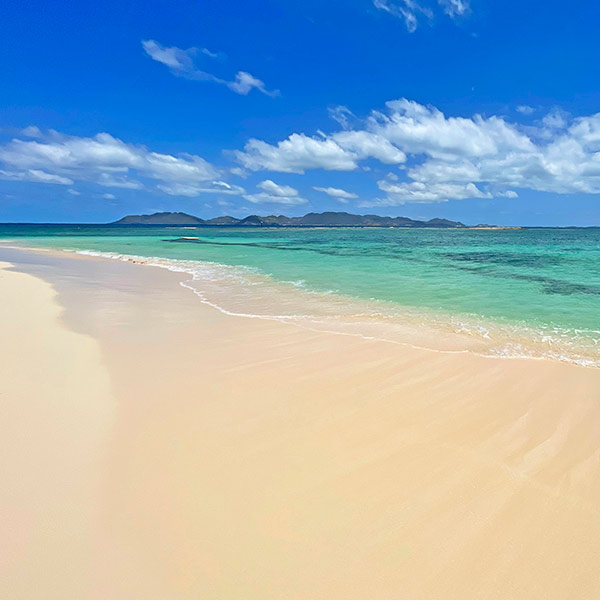 Anguilla's most aptly named luxury villa, Beach Escape Villa has been doing upgrades and overhauls!
NEW Video: Click here for a NEW look inside Beach Escape Villa.
Join us for a look inside this beachy-chic property, as we share...
7 Reasons to Take a Beach Escape
---
It all starts with...
Reasons #1, 2, 3 and 4: Four Bright & Beautiful Master Suites
Beach Escape boasts not one... not two... but four gorgeous master suites.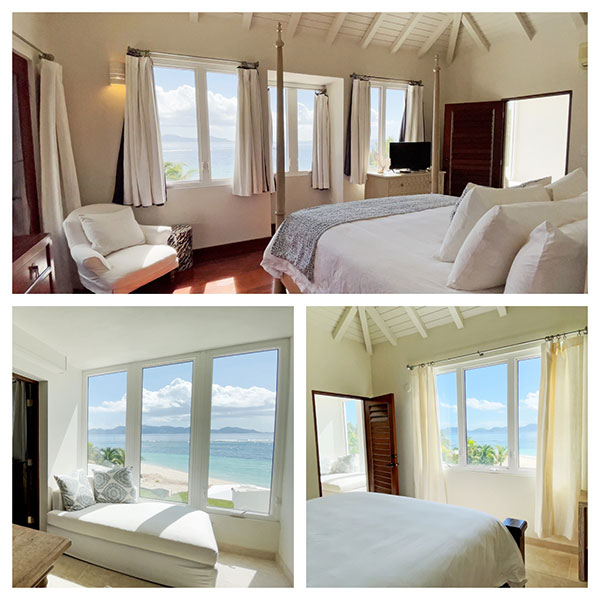 Two suites are located in the villa's Main House, along with the villa's luxurious kitchen and plush indoor living area.
Next to the Main House is the villa's adjoining Guest House. It is home to the two additional master suites.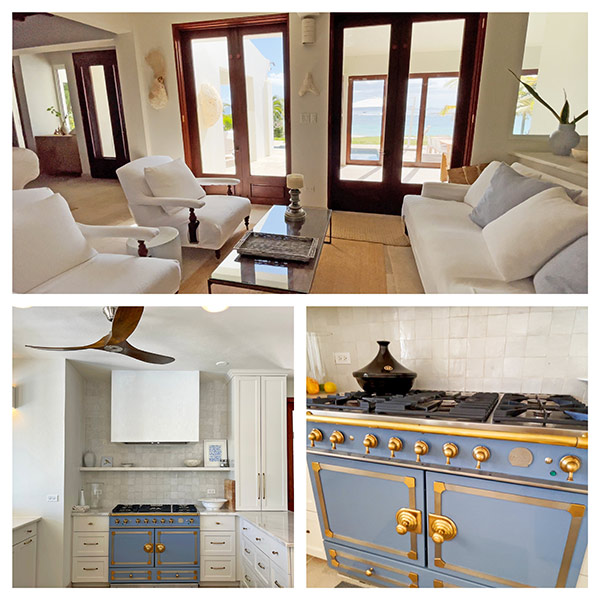 Each suite is complete with adjoining ensuite and a special feature...
Would you prefer sweeping views of the Caribbean Sea?
A private perch above the palms?
Or perhaps a suite with direct beach access is what you seek?
Beach Escape has a suite for every preference!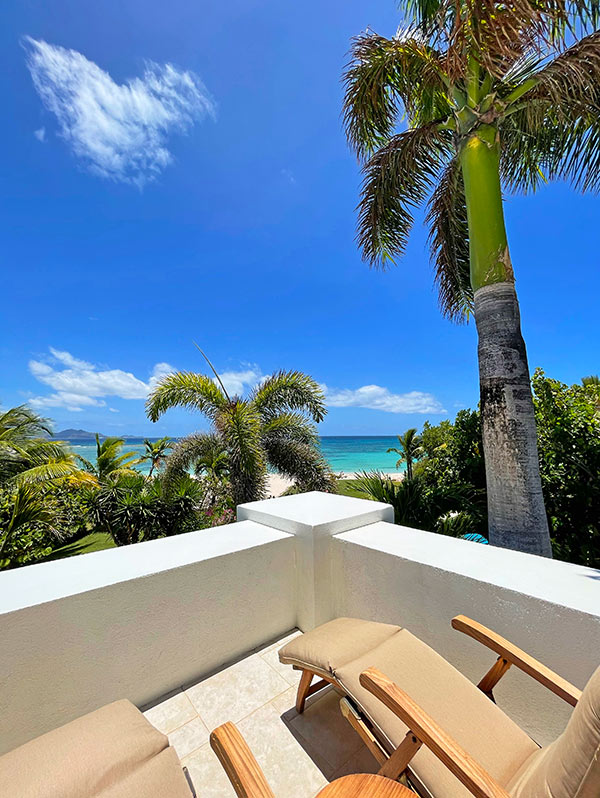 ---
#5. Sparkling Pool with a View
Outside, there is no beating Beach Escape's sparkling pool.
Surrounded by blossoming bougainvillea and among swaying palm trees, Beach Escape's pool is an oasis of tropical calm.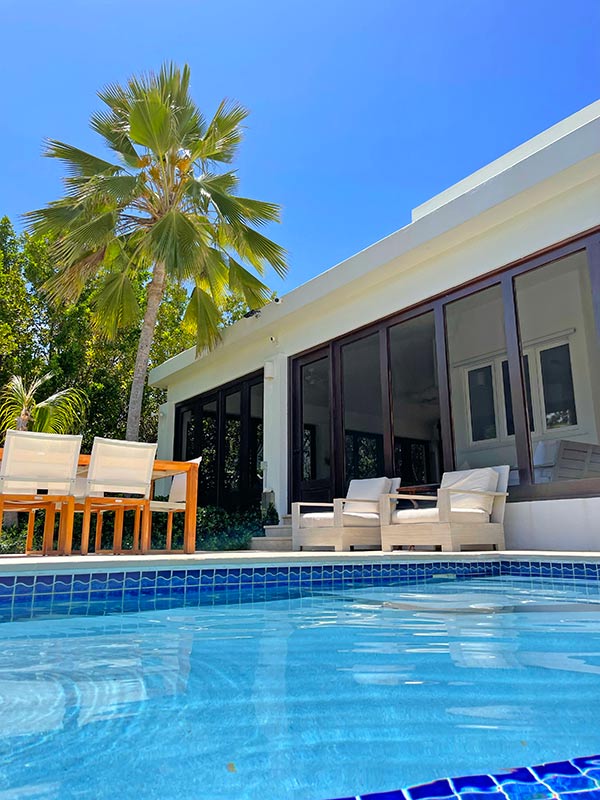 The owners have thought of every last touch to make lounging extra-comfy. We love the patio's pillowy couches, its screened-in patio, and the big, wide umbrella that hangs over the pool.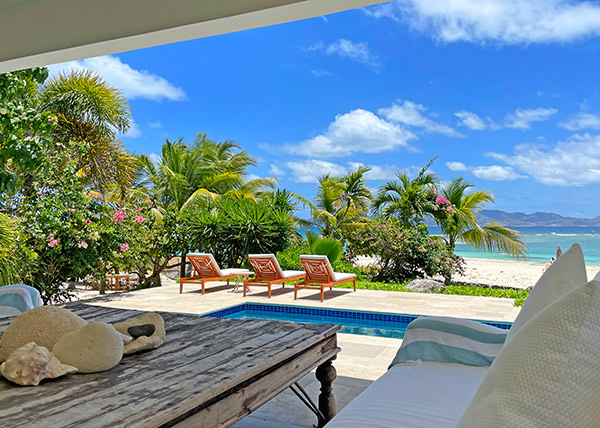 You could laze away here all day.
---
#6. Lush Tropical Landscaping
Speaking of outdoor living, Beach Escape's landscaping deserves a nod of recognition.
Big grassy lawn sprawls out in front of the villa, leading to calming corners with hammocks, sandy spots for playing volleyball, grilling and so much more.
Grassy lawns and lush landscaping are hard to pull off in Anguilla, a desert island. Our hats go off to the Beach Escape team for cultivating this tropical dream 🤗💗🏝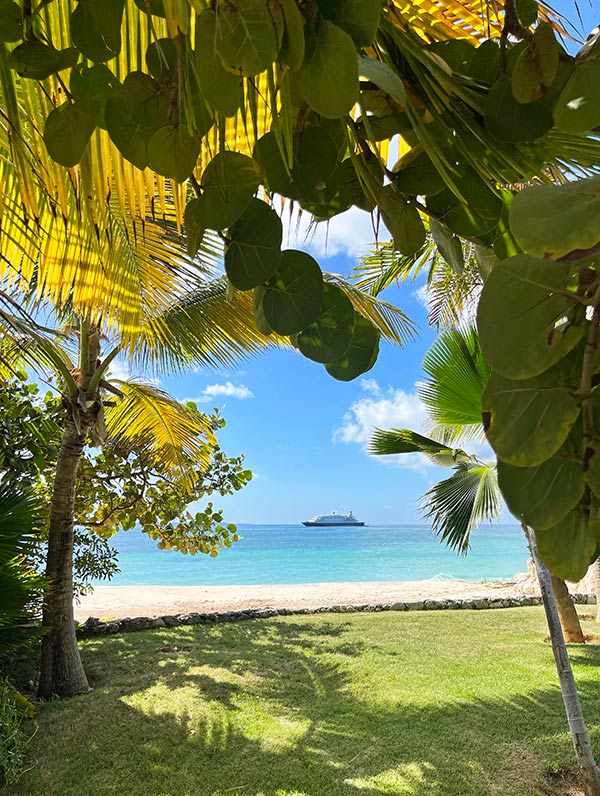 ---
#7. Last But Not Least?
The beach...
Is there anything else you could ever want?
True to its name, Beach Escape is set directly on picturesque Sandy Point beach.
Complete with beach chairs and even beach service, this is the ultimate treat!
Newly renovated, with luxurious stone tiles, European range stove, and so much more, Beach Escape is a cut above the rest.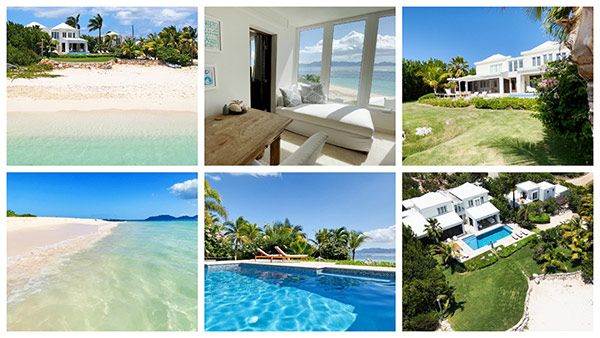 For our NEW video, click here.
To book your winter Beach Escape, click here.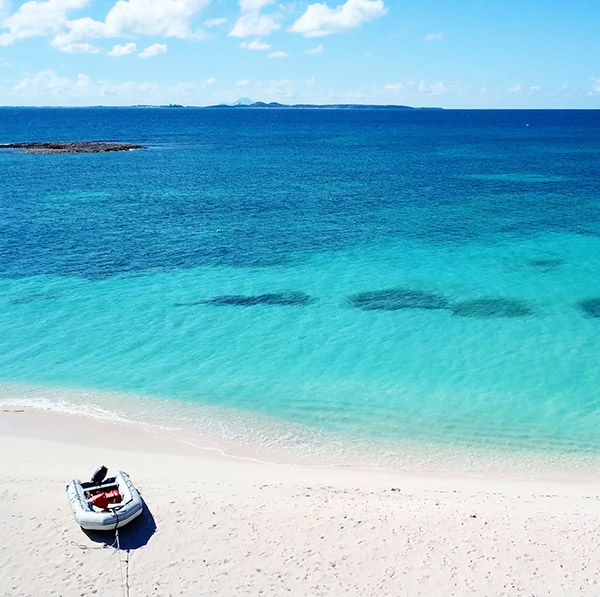 We can't wait to SEA you on the beach this winter 💗🏝
With lots of warming Anguilla sunshine,
Nori & Louise
---
Anguilla-Beaches.com
---