Combing Anguilla's Beaches for the Best
Anguilla Beach Lovers brings you the latest additions to one family's experiences of the "best of all things Anguillian."
If you like this e-zine,, please do a friend a favor and "pay it forward."
If a friend did forward this to you and if you like what you read, please subscribe by visiting...
---
Issue #112, October 31, 2018
Trick or treat from below the sea in Anguilla!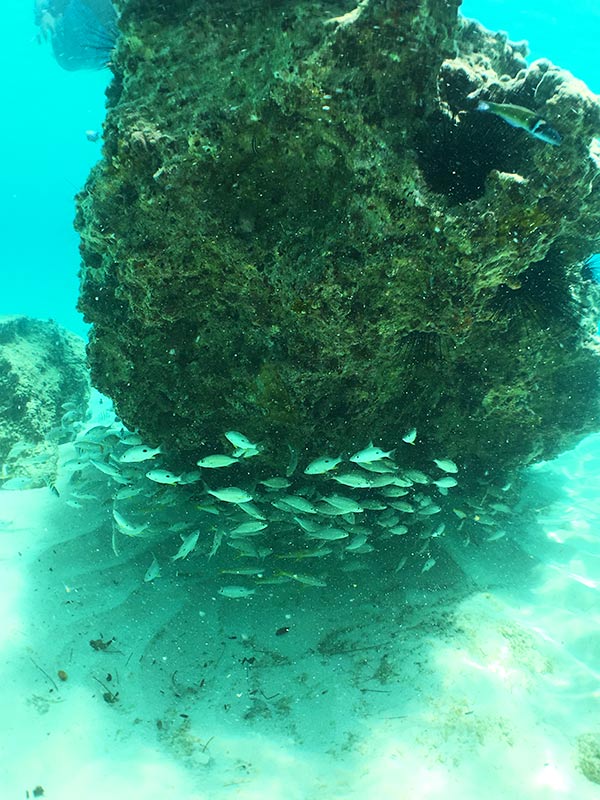 It is hard to believe that the off-season has come and gone.
The past few months have brought blissful "Anguilla-calm." From the north coast...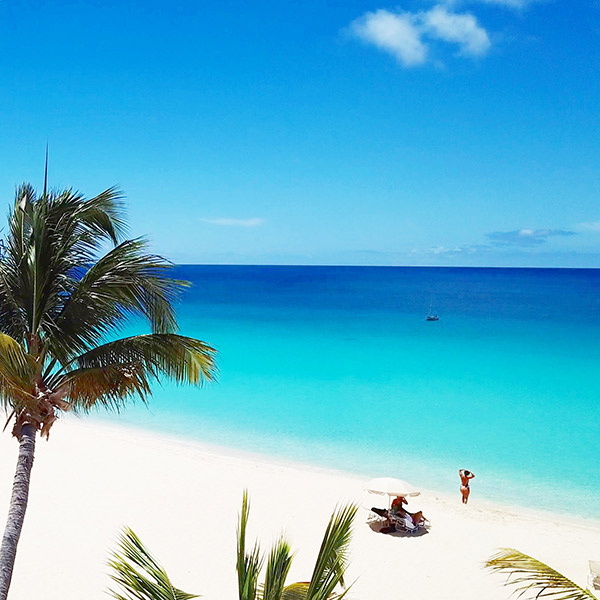 To the south...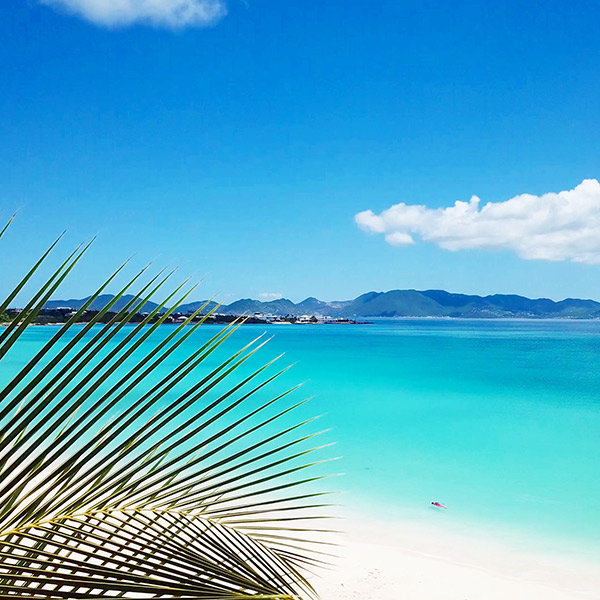 Blowing Point...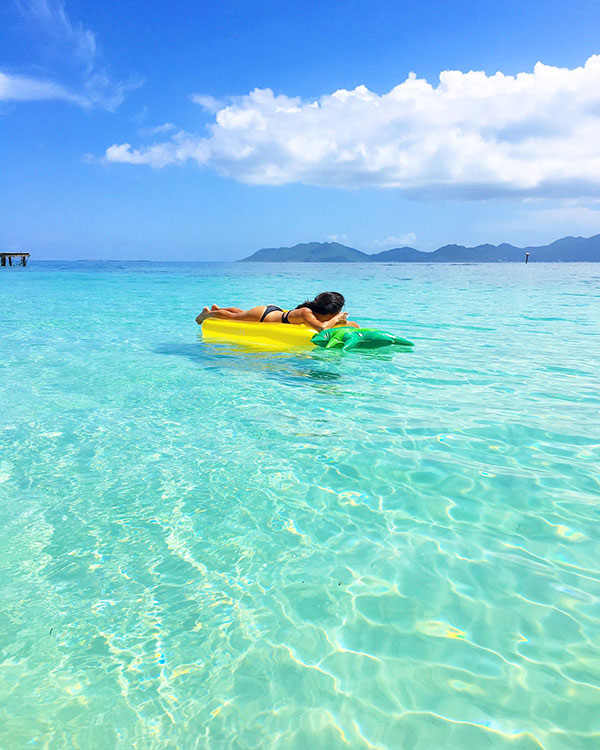 And Champagne Shores' Pelican Bay have been putting on a sea-sparkling show, complete with sea turtles at play!
Now? High season is just around the corner. The sights and sounds of the exciting season ahead are in the air. Four Seasons Anguilla, Zemi Beach, Madeariman, Artisan, Tradition Sailing, Bijoux Boutique and so many more have re-opened their doors.
With more re-openings to come, including CuisinArt, Cap Juluca, Malliouhana, Blanchards, Mango's and Anguilla Watersports, we can't wait to see what the next six weeks have in store!
Until then, what's new?...
---
The Gallery & Print Shop
Thank you so much for all of your feedback on the Anguilla Beaches Gallery & Print Shop. Your input and suggestions have been invaluable! We have been hard at work, implementing your feedback. Two major changes include...
1. People felt the prices were too high, so we have dropped them. Everyone who purchased will receive a 50% refund on their purchase or the equivalent value in free prints, whichever you prefer.
2. We have added the option to purchase "printed-on-canvas" versions. These are printed on canvas and stretched onto a solid backing. They are ready to hang or to be more formally framed.
(The cost to print and wrap canvas is higher for the manufacturer. So, please use your Anguilla Card code "AXACARD" to save 10% on your purchase.)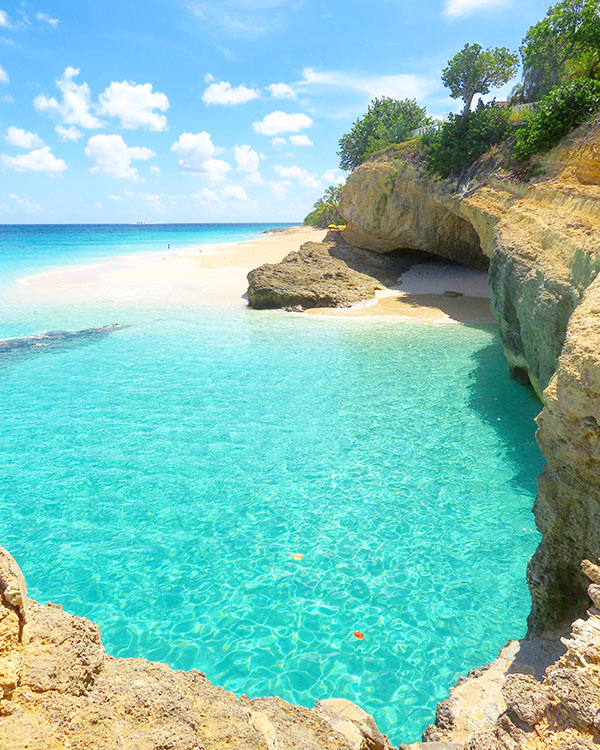 Click here to see the NEW Gallery & Print Shop.
Please let me know, too, what you think over on Facebook.
Are there photos on our Instagram that you would like to see on the Gallery?
Would you prefer different sizes?
Perhaps painting versions of these photos?
A true labor of love, all of your feedback is deeply valued.
Thank you so much & I hope you enjoy the new Gallery :-)
---
NEW From YouTube
Rare Interview With Ian "Sugar George" Edwards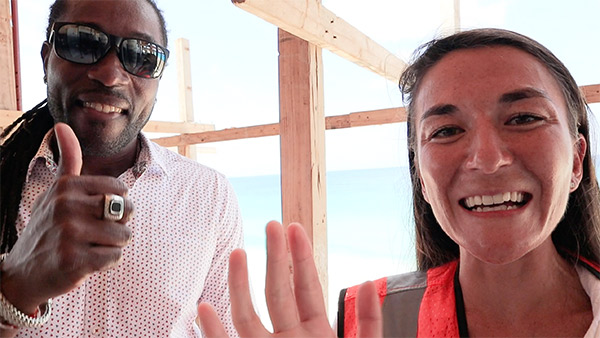 Ian "Sugar George" Edwards is one of the most interesting and hardest working men you will meet. The man behind many of Anguilla's most eye-catching villas (the famous Beach House!), his story of success is nothing short of inspiring.
We dropped in on Sugar George at his latest development, and his biggest project yet: the luxurious development, Tranquility Beach Anguilla on Meads Bay (project details here).
A man who isn't often caught in front of the camera, a big "thank you" to Sugar George for letting us chat with you this month!
Click here to step inside Tranquility Beach Anguilla with Ian "Sugar George" Edwards.
30 Minutes of Meads Bay Relaxation
This video's destination? Total relaxation. Put on your headphones and get ready for 30 minutes of beach meditation, Meads Bay-style!
A long stretch of powdery-fine white sand, Meads Bay's beauty is one of a kind. Here, the ocean floor is unmarked by reef. Crystal-clear blue water stretches for as far as the eye can see over the bay's sandy bottom. There is something about that white sand and blue water combination that is utterly soothing.
Click here for Meads Bay relaxation.
Stay tuned for more relaxation videos, interviews and Anguilla adventures coming soon!
To never miss an Anguilla video, click here to subscribe to our YouTube.
---
Getting to Anguilla From San Juan
Exciting news from Tradewind Aviation!
As of December 14th, Tradewind is back to Anguilla blue from San Juan, Puerto Rico.
Tradewind will be flying...
San Juan (SJU) - Anguilla (AXA)
Fridays, Saturdays and Sundays departing SJU at 4:00pm
Adjusts to 4:15pm on January 4th, 2019
Adjusts again to 4:30pm on February 1st, 2019
Anguilla (AXA) - San Juan (SJU)
Mondays, Saturdays and Sundays departing AXA at 11:00am
Tradewind flies a modern Pilatus PC-12 aircraft with two pilots. It is pressurized and completely air conditioned. Flights include complimentary drinks (including wine and beer) and snacks. The cherry on top? You even have access to their private lounge in San Juan!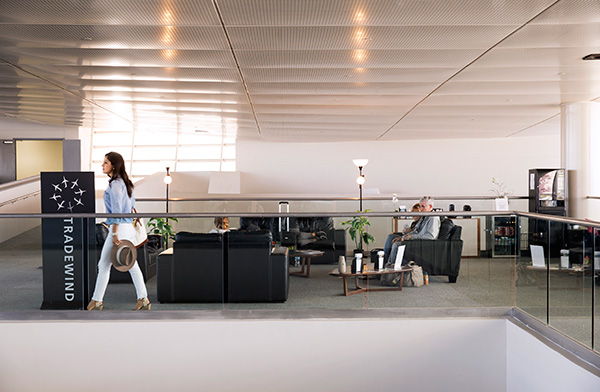 Last but not least, you save 10% on flights when you book with your Anguilla Card!
If you have the Anguilla Card, book direct via Tradewind's website here and use your Anguilla Card code.
Happy flying and happy savings :-)
---
Carimar's Brand NEW Upgrades
New flights to Anguilla and all of the island's restaurant re-openings time with Carimar Beach Club's brand NEW property upgrades!
NEW this coming season at Carimar Beach Club...
Air conditioning in living rooms (in addition to air conditioning that is already in all bedrooms)
Brand new sparkling bathrooms, complete with luxurious tiles and elegant fixtures.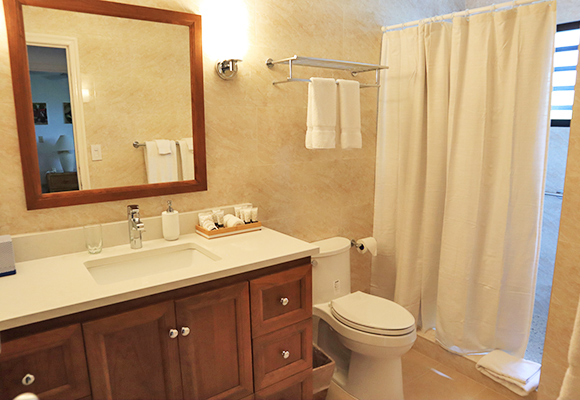 Fitness center with state of the art equipment
Laundry center
... and even more solar panels!
Vacations at Carimar just keep getting better and better! Right on the shores of majestic Meads Bay, Carimar offers exceptional value.
To see Carimar's competitive rates, click here.
---
Did Someone Say Anguilla Food?
Settling into a beachside breakfast, or BBQ crayfish lunch, or elegant tapas dinner... that just may be the best part of the day in Anguilla! (Second to being in the "float zone," of course! ;-))
To bring you more Anguilla yums, check out our brand NEW Instagram page. It is 100% dedicated to: Anguilla Food.
Click here to start mouthwatering viewing and be sure to "follow" to never miss a daily post.
And on that note, what's new in the world of Anguilla food?
FLAVOURS is BACK!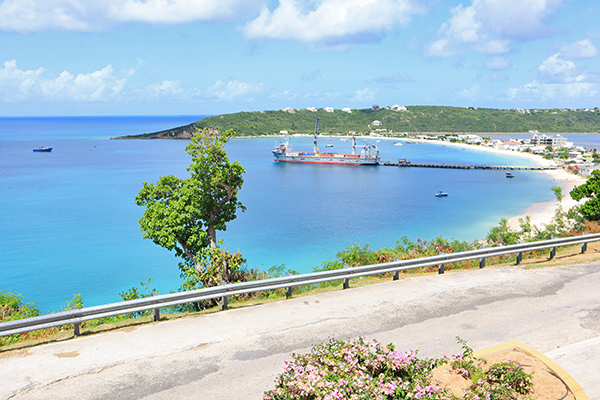 Overlooking Sandy Ground blue, Flavours has long been a favorite with Chef Kevin Paul at its helm. After a few months closed, I am delighted to announce that FLAVOURS is back!
Chef Kevin Paul is a familiar name here in Anguilla. He is best known for his years at Straw Hat restaurant, where he introduced many Straw Hat favorites back in the day, including the decadent tomato pie. Chef Kevin Paul's menu today offers many tempting appetizers, mains and desserts, too! Stay tuned for the full new review.
Veya's $5 Crayfish Night
A magical treehouse setting, dressed in twinkling lights and serving up some of Anguilla's finest cuisine, Veya and Meze have re-opened for the season.
Chef Carrie and husband Jerry are kicking it all off with an irresistibly enticing special on one of Anguilla's delicacies, locally caught crayfish. Tonight, and every Wednesday night Veya is holding a terrific, high-value special: $5 crayfish all night long!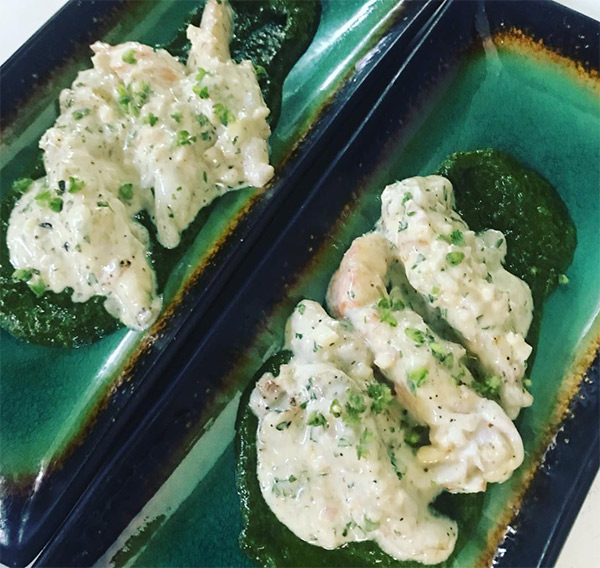 The photo above (via Veya's Instagram) shows Chef Carrie's crayfish out of the shell, with an Indian spinach purée and ginger beurre blanc.
All I can say? Veya, we will see you soon! Stay tuned for more updates from Veya and Meze.
Roy's is OPEN!
More happy news from a favorite on Sandy Ground... Roy's Bayside Grill has re-opened for the season.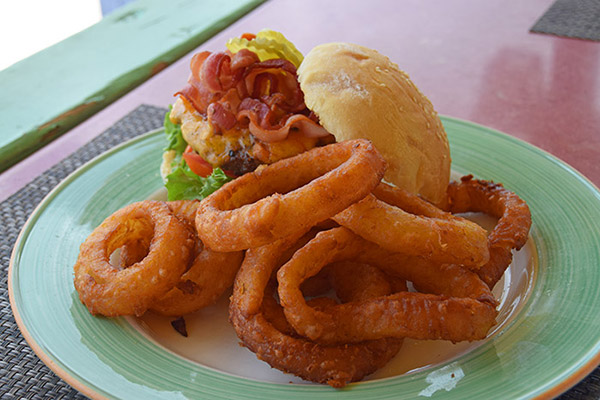 Burgers and bacon. Burgers and onion rings. Burgers smothered in mushrooms. Fish & chips and more... choosing is always hard at this Sandy Ground spot. Open for breakfast, lunch and dinner, join me in saying a huge "welcome back" to Roy's!
Brunch at Four Seasons' Bamboo Bar & Grill
This season, Bamboo Bar & Grill is introducing Sunday Brunch, right on the shores of majestic Meads.
The ever-popular Omalie 360 sets a smooth tone, taking the stage at 1pm. From there? Bamboo serves up inspired brunch cocktails, like "The Beetlejuice"...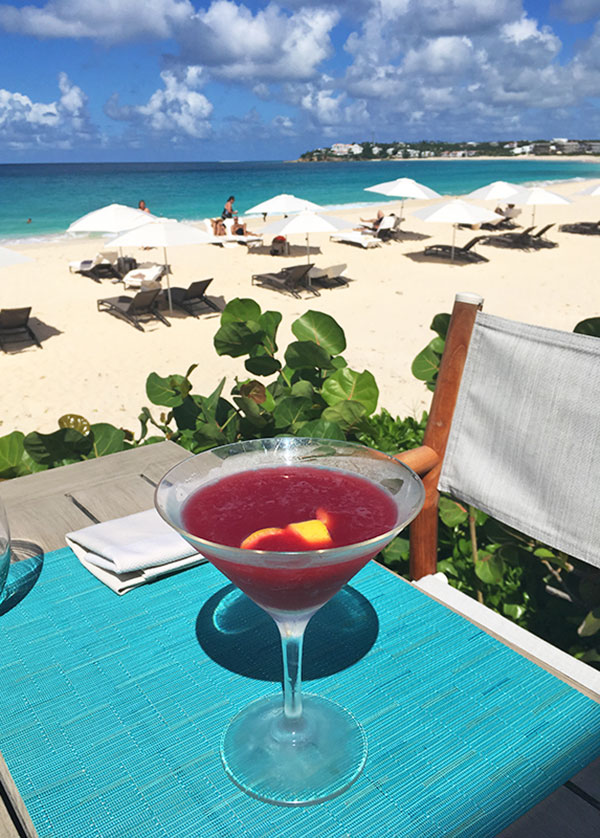 Ketel One vodka is infused with beetroot overnight. The vibrant vodka is then mixed with mango and lime, resulting in a delightfully smooth cocktail with a slightly sweet flavor.
Brunch eats include the decadent Chicken & Waffles served with a rum-maple syrup...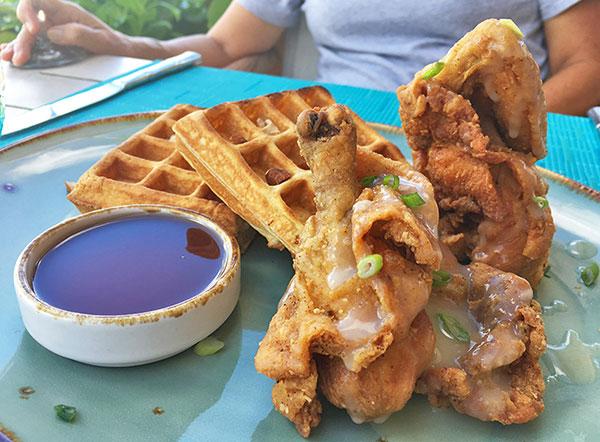 Brunch eats are available in addition to Bamboo's scrumptious lunch menu...
And one-of-a-kind desserts, too!
Sunday afternoons at Bamboo are must do, through and through.
Save 50% on Five-Star Dining This Saturday
Last but not least, Anguilla's Relais & Châteaux hotel, Quintessence with five-star restaurant, JULIAN'S is hosting an excellent special this Saturday, Nov. 3.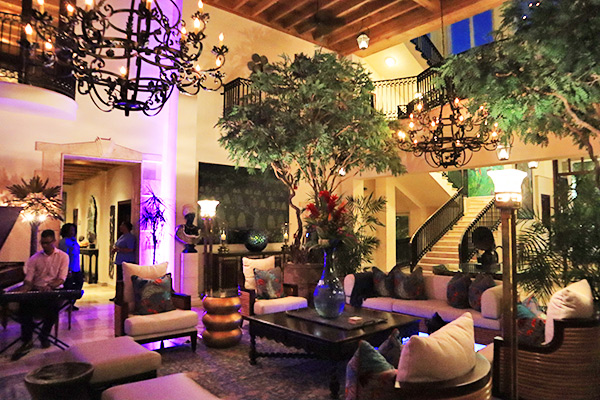 The hotel owners, the Fiegers are celebrating Anguilla and the upcoming season with a pre-opening discount. Beginning at 6:30pm, all food will be available at 50% off.
See below for a "sampling" of JULIAN'S fine cuisine prepared by renowned Chef Dominique Thevenet (NOTE: photos below are "sampling sizes", not full-sized dishes)...
Coconut Pumpkin Soup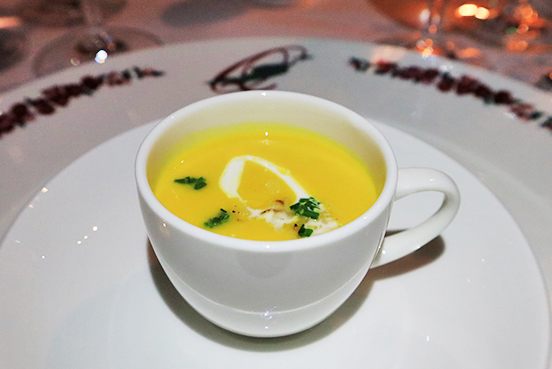 Fisherman Orzo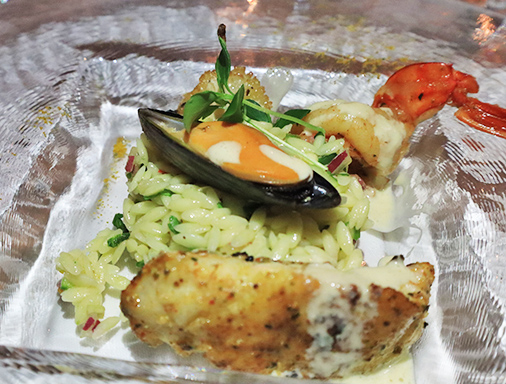 Crayfish with Vanilla Rum Sauce and Veggie Slaw
A one of a kind special, to make reservations, call: 264-498-8106 or email reservations@QHotelAnguilla.com.
---
That's all for this month!
The next few weeks are sure to bring plenty of excitement, as well as many more perfectly soothing "Anguilla-blue" days. Here's to a wonderful season ahead :-)
Sending you lots of Anguilla sunshine & talk to you soon with more Anguilla news!
Nori
---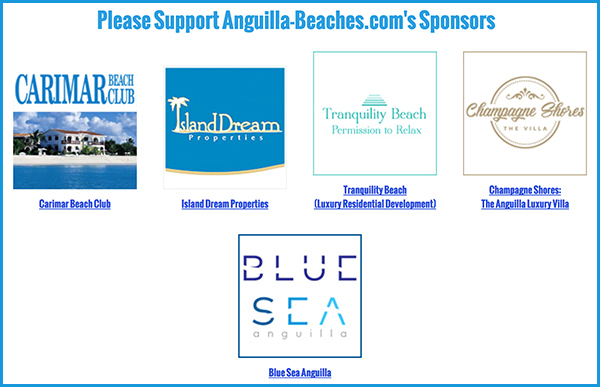 Anguilla-Beaches.com
---