---
Combing Anguilla's Beaches for the Best
Anguilla Beach Lovers brings you the latest additions to one family's experiences of the "best of all things Anguillian."
If you like this e-zine,, please do a friend a favor and "pay it forward."
If a friend did forward this to you and if you like what you read, please subscribe by visiting...
---
Issue #122, October 15, 2019
It's leaf season in Anguilla!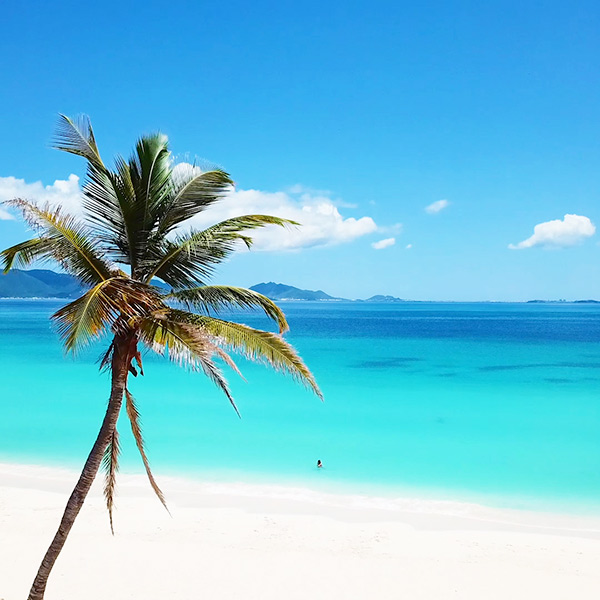 The funny thing about leaf season in Anguilla? It sure feels a lot like summer 😁💗🏝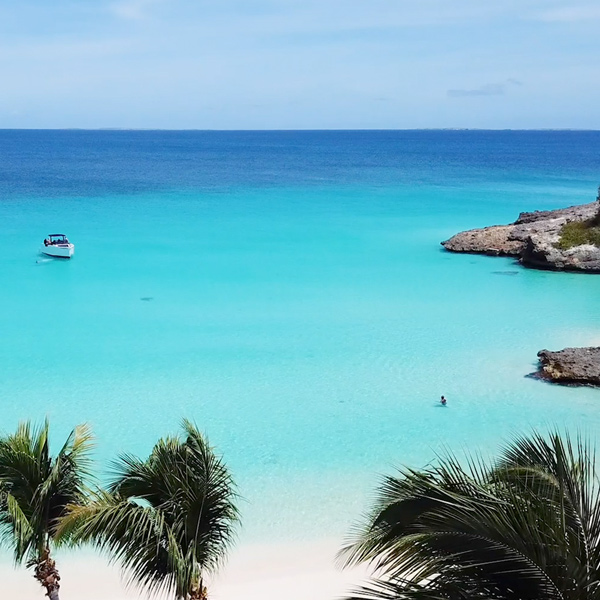 Warmer seas, blissful beaches all to yourself and an utterly tranquil vibe... that is Fall in Anguilla!
Many businesses close for a month or two to rejuvenate and prepare for the upcoming season this time of year. CuisinArt, Four Seasons, Malliouhana and Cap Juluca all re-open by November 1st, marking the official start to the season.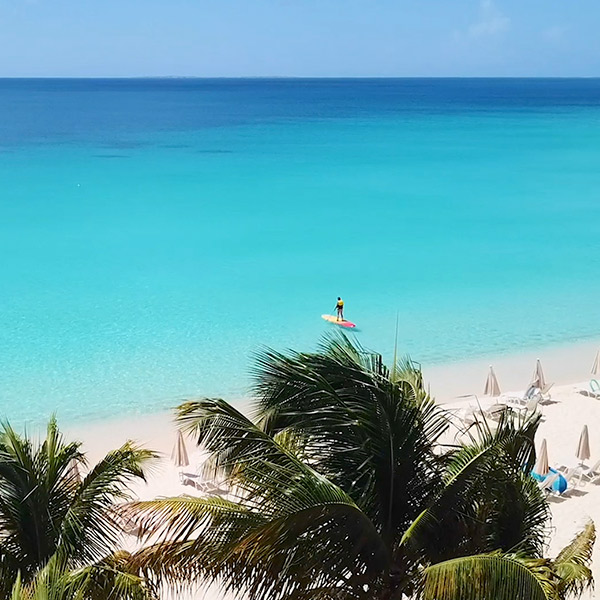 Until Nov. 1st and all of the highly anticipated re-openings...
What's new since last time?
---
Turtle's Nest Beach Resort Joins The Anguilla Card
Welcome to the Anguilla hotel that ticks all of the boxes!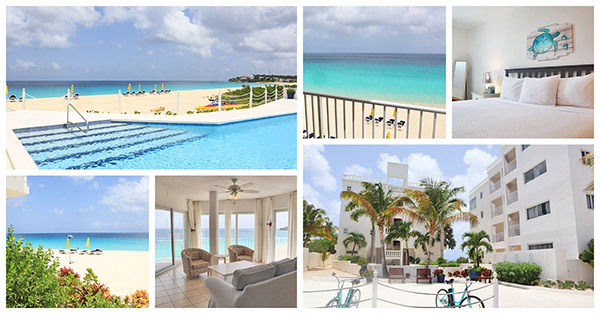 An Anguilla condo complex, Turtle's Nest's units boast all of the comforts of home, if home was right on beautiful Meads Bay. Rounding out its contemporary units and stellar location? A sparkling-clear pool and reasonable rates.
Yes, Turtle's Nest consistently brings home rave hotel reviews!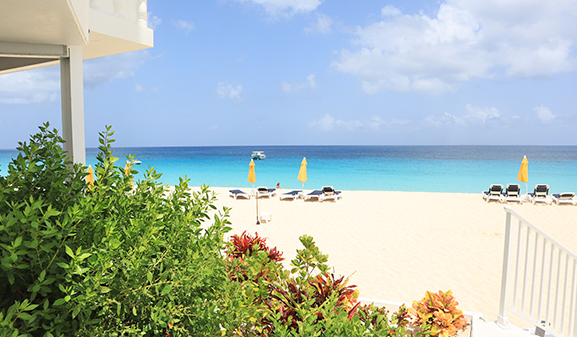 When it comes to location, Turtle's Nest gets five stars.
Right on Meads Bay, the setting is a dream. Meads Bay's sand gently angles toward pure, luscious turquoise water that stretches for as far as the eye can see. From Turtle's Nest, Leon's at Malliouhana, Blanchards, Blanchards Beach Shack and Jacala are a 10-15 minute walk to the east. Head west and the iconic Straw Hat Restaurant is right next door.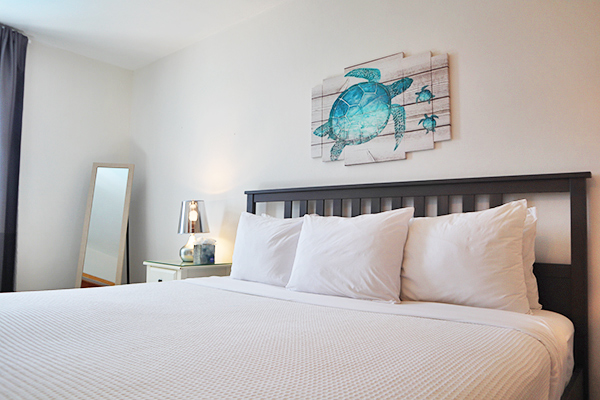 Inside, Turtle's Nest's 1, 2 and 3 bedroom rentals and studio units are spacious and bright. Contemporary and clean, they come equipped with all of the comforts of home.
All units feature a living and dining area and a number of amenities. Amenities include air conditioning, washer/dryer, WiFi, telephones and TVs with cable. Our favorite "amenity," of course? Those endless views of Meads Bay blue...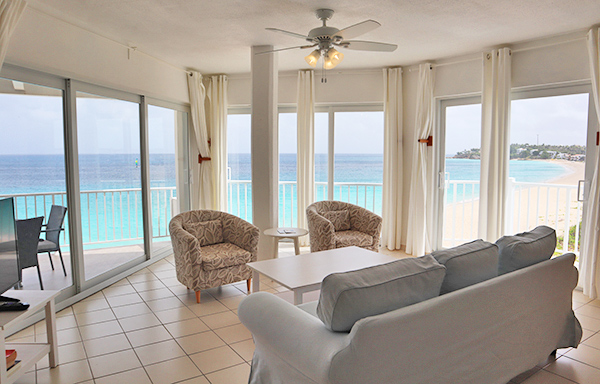 Step outside of your unit and the perks continue!
The property features a sparkling pool with pool chaises and umbrellas. To dip into the most impressive natural pool, it is just a few steps to Meads Bay's clear water. Here, beach chairs with pretty yellow beach umbrellas are all at the ready for Turtle's Nest guests.
Turtle's Nest Beach Resort hits every high note. It is one of Anguilla's top affordable hotels for good reason.
More on Turtle's Nest Beach Resort
Email: info@turtlesnestanguilla.com
Tel.:

1-264-497-7978
1-264-497-7979
1-264-476-7979 (Mobile/WhatsApp)
Turtle's Nest Beach Resort is an Anguilla Card Partner. Save 10% when you book your stay with the Anguilla Card. Click here to purchase the Anguilla Card.
To book with your Anguilla Card, email or call Turtle's Nest via their contact info above. NOTE: The Anguilla Card discount cannot be applied to reservations made prior to date of purchase of Card (no circumventing by canceling-and- re-booking).
---
NEW YouTube Video:
The Most Relaxing Place in The World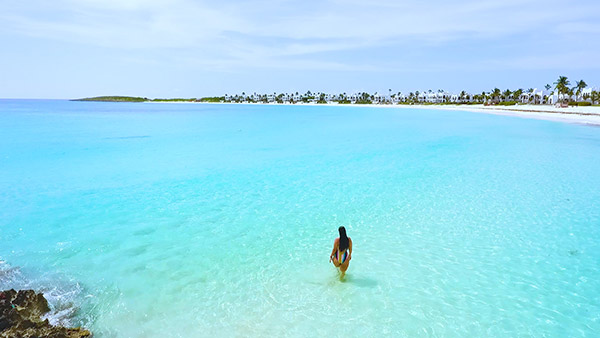 Does it get more relaxing than this? Welcome to destination relaxation, AKA Anguilla 😌😌😌
Maunday's Bay has been taking our breath away this month. A new sandbar formed just at the water's edge, allowing you to walk into blue further than before. If you are on-island, pass by for a long sea walk and a soothing sea soak. It is a wonder.
This video brings a few minutes of Maunday's relaxation from Anguilla to your screen!
Click here to watch the video & begin relaxing on Maunday's Bay.
NEW YouTube Video: Summer's Still Here!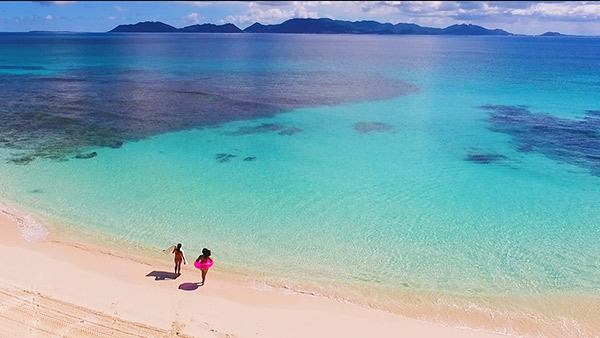 Summertime is 24x7x365 when you're on Anguilla time 😁💗🏝
Click here to watch the video & soak in the year-round summertime vibes!
To never miss an Anguilla YouTube vid, click here to subscribe to Anguilla Beaches on YouTube.
---
Opening This Season on Meads Bay: Tranquility Beach Anguilla
Tranquility Beach Anguilla has made outstanding progress. The premier Meads Bay project will be opening as a boutique hotel with vacation rentals and ownership opportunities this coming season!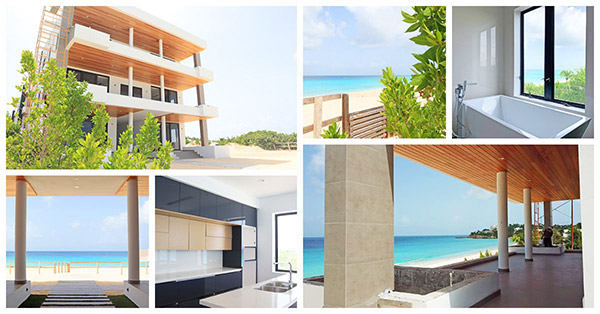 Tranquility Beach's first phase, Signature Suites broke ground early last year. In September 2018, we stepped inside the luxury development with its award-winning architect and developer, Ian "Sugar George" Edwards of Sunset Homes. We were blown away by the progress (click here for our video tour with Sugar George).
Since then? Tranquility Beach Anguilla has impressed us all over again. The developer's extensive experience in the region shows.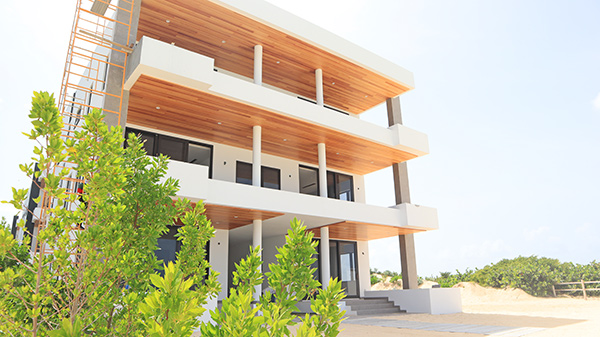 Villas A, B and C are standing tall, built deep into bedrock.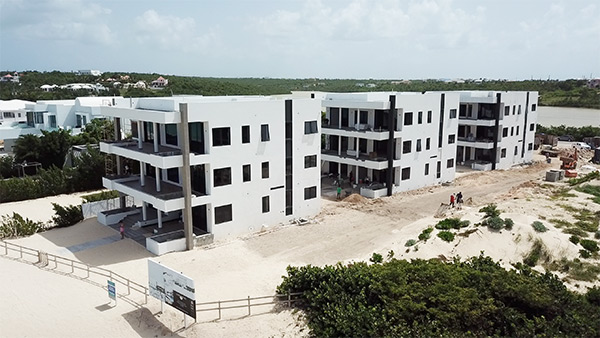 Walls have been poured, lights are on and high-end furnishings are on their way. All that is left now - as of October 2019? Just finishing work and installations.
Let's take a sneak peek inside...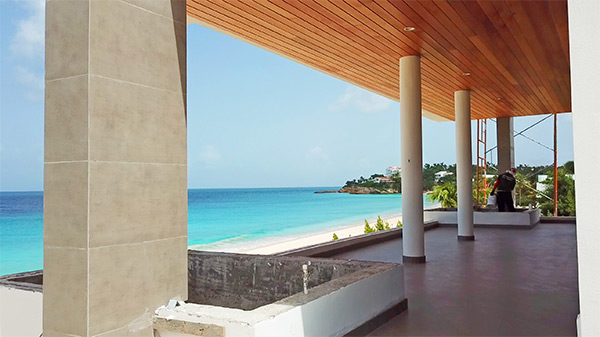 Tranquility rules supreme at Tranquility Beach Anguilla. You are immediately struck by commanding views and soothing sounds of Anguilla's most coveted beach. Mere steps to Meads Bay's waterline, the property's location is unmatched.
Its setting goes hand in hand with superior design. Sugar George blends modern-cool with tropical-warmth. Outside, wood ceilings contrast elegantly against strong pillars, stone tile and a white color scheme.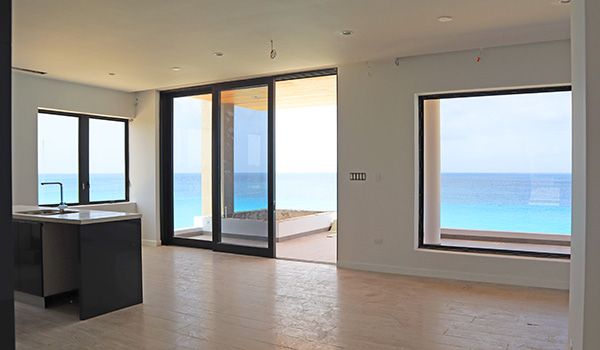 Inside, a wave of tranquility envelops you yet again. Through oversized windows, you are wrapped in Meads Bay blue.
That feeling of sumptuous calm carries through each room, from luxurious ensuites...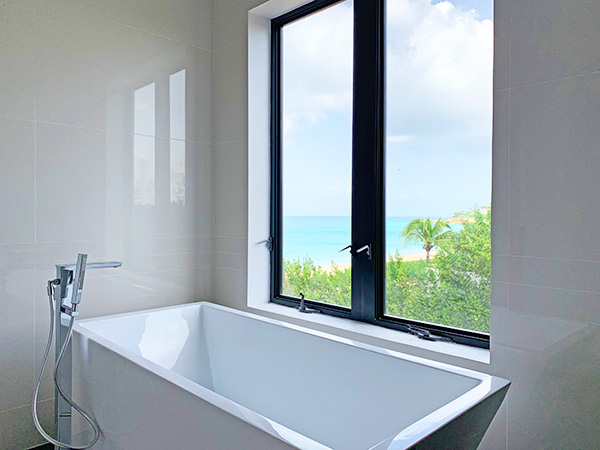 ... to modern kitchens.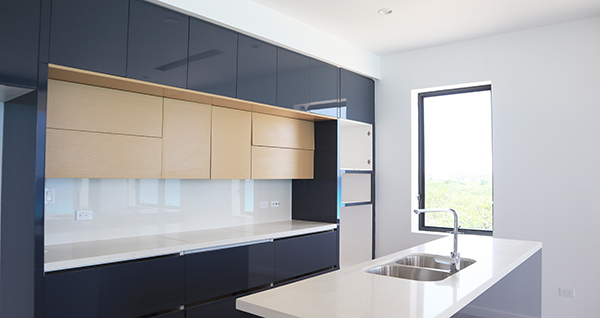 Location, design and furnishings all combine to create a state of the art Meads Bay property.
Nearing completion, Tranquility Beach Anguilla delivers on its promise amidst Anguilla's top tier resorts and restaurants. Tranquility Beach Anguilla will be the epicenter of the epicenter of Caribbean luxury living.
Welcome to Tranquility Beach, Meads Bay, Anguilla...
A huge congratulations to Sugar George and his partner Neil Freeman and their team! A labor of love, Tranquility Beach Anguilla is on track for its grand opening.
Tranquility Beach Anguilla will be opening as a boutique hotel this coming winter season - 2019.
To book your stay at Tranquility Beach Anguilla...
For sales details...
Phone: 264-476-8488
Email: info@tranquilitybeachanguilla.com
---
The BEST Lobster Chowder in Anguilla?
Roy's Bayside Grill has been making our mouths water all month long! From specials of lobster scampi on a hot Johnny cake...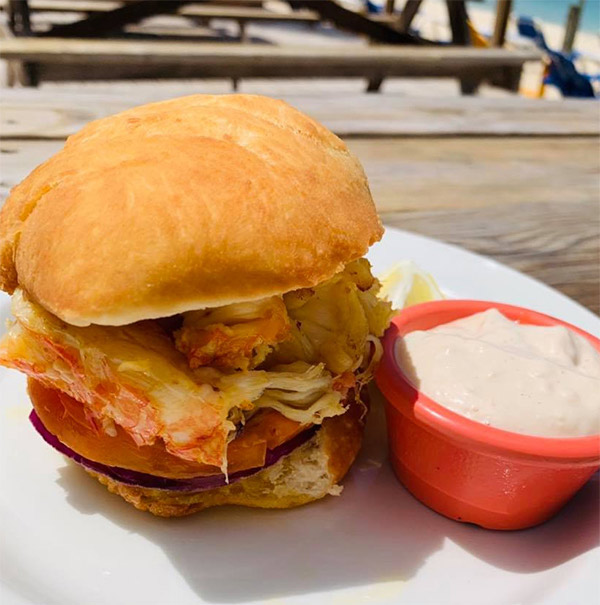 Photo: Roy's Bayside Grill
... to fabulous slabs of steak, to THE best lobster chowder of all time!
We were seriously blown away by Roy's lobster chowder. Rich and creamy, with a creole kick and HUGE chunks of lobster, this goes down as an all time best in Anguilla.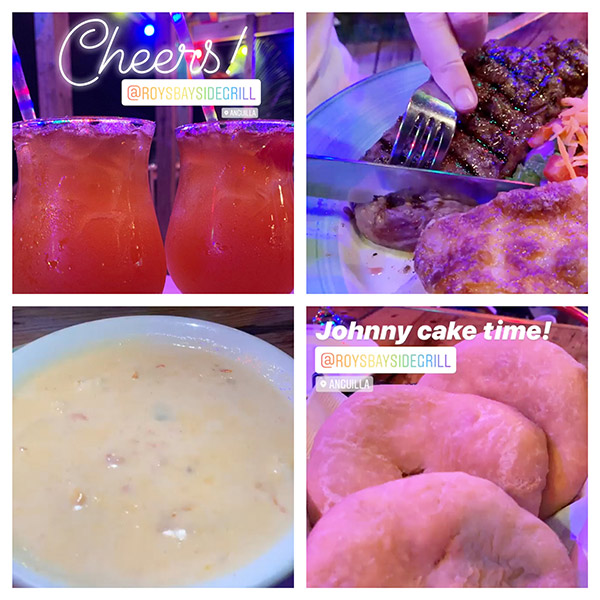 We can't get enough of Roy's!
The tastiness continues this week with the following specials...
Wednesday $10 Burger Night from 5 to 9pm
Thirsty Thursday's $5 Margaritas, Martinis and Mojito specials, from 5-7pm.
Friday Happy Hour from 5-7pm
Saturday Steak Night Special
Sunday Lunch Special - Roast Prime Rib & Yorkshire Pudding
If you are coming on-island, don't miss Roy's!
Roy's is an Anguilla Card Partner. Save 10% when you use your Anguilla Card on meals at Roy's.
---
NEW Hot Spot For Cracked Conch
There is one name on the tips of everyone's tongues here in Anguilla, Eat Slow Feed Long!
Set in North Hill, this neighborhood favorite packs a whole lot of flavor. They do it all!
Their menu includes fish cakes, BBQ chicken and ribs, hot Johnny cakes, conch fritters, macaroni pie, scalloped potato, and that's just scratching the surface. All of the choices are enough to make anyone's tummy rumble with hunger.
The one absolute "must have?"...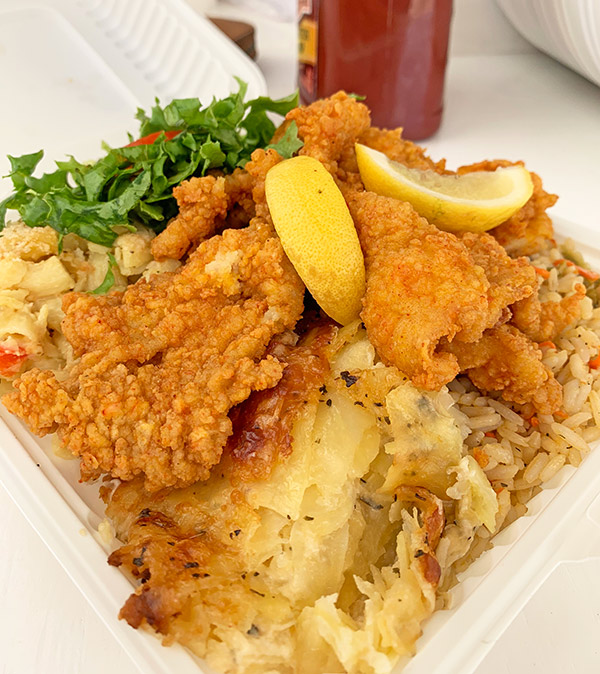 The cracked conch! Huge pieces of fresh conch are pounded down thin and fried to a deep golden brown. The side of spicy tamarind sauce is the cherry on top.
This gem is open Saturdays in North Hill. Continue past Corner Bar and keep right at the fork. Tel.: (264) 584-4618
---
Super Fall Rates & Specials
November through mid December is the best time to visit Anguilla. As things are cooling down up North, Anguilla is just beginning to heat up. Restaurants and hotels have all re-opened by the beginning of November, and hotel and villa rates are low!
Fall brings excellent rates. If you are looking to travel to Anguilla, this is the most high value period.
Carimar Beach Club: Excellent Value on Meads Bay
Carimar Beach Club offers exceptional value on location alone!...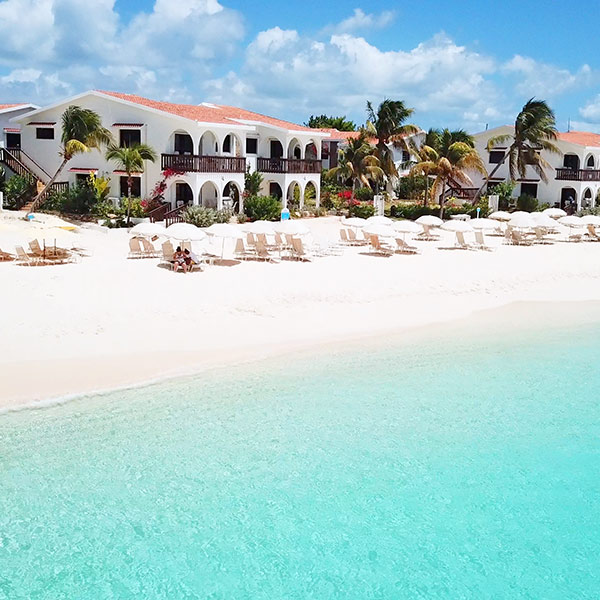 The beloved boutique hotel is set right on the shores of majestic Meads Bay. You are just steps from crystal-clear waters and Anguilla's tastiest eateries!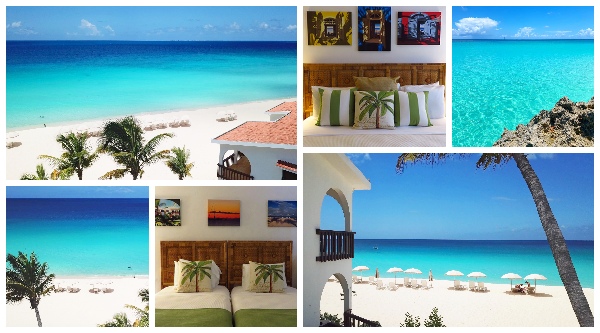 Carimar's units are spacious, modern and complete with all of the conveniences of home, including fully equipped kitchens.
Carimar's fall special is ON until November 15th! With rooms as low as $1638/week, it is one of the best deals in Anguilla. For details, visit...
CuisinArt Golf Resort & Spa
CuisinArt. Ahhhh, the name alone conjures up feelings of total relaxation. Its iconic blue domes and white buildings line the powdery-fine sands of Rendezvous Bay like a Mediterranean dream...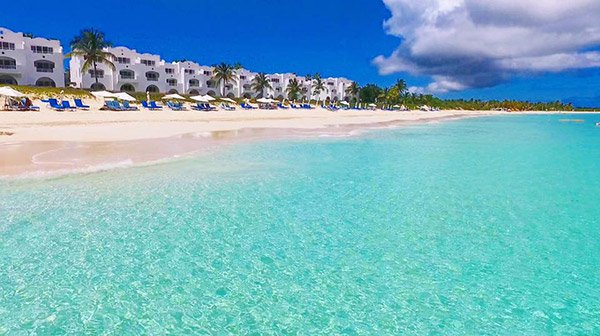 Amidst swaying royal palms and blossoming bougainvillea, CuisinArt Golf Resort & Spa surpasses the term Anguilla luxury resorts. The five-star beachfront property has long been considered a "Caribbean best."
Its pool gazes out to the mountains of St. Martin while sparkling in a million shades of blue. Its suites provide the most awe-inspiring vistas to the Caribbean Sea. World-class cuisine, Greg Norman golf course and award-winning spa round out the CuisinArt experience.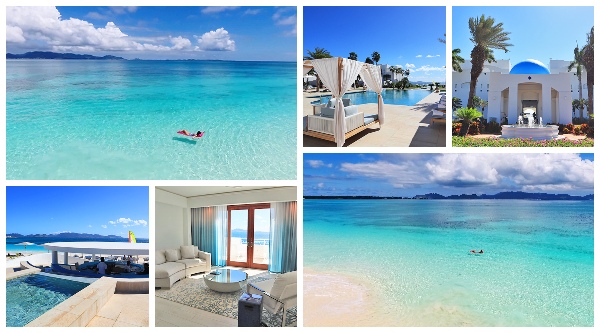 The exclamation point? This fall CuisinArt is offering an unbeatable luxurious special. Stay 7 Nights, Pay 5! For full details, visit...
The Reef by CuisinArt
One beach over, on Merrywing Bay sits CuisinArt's sister property, The Reef.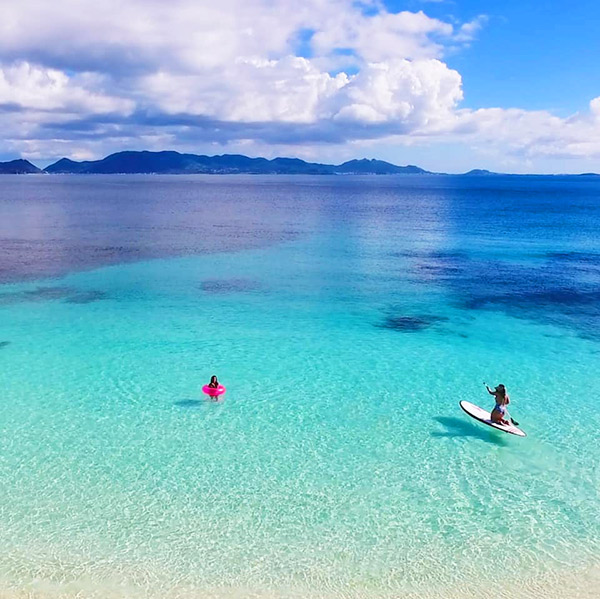 The Reef has been racking up exceptional reviews this year! First, the size of the light, bright rooms is beyond compare when it comes to hotel rooms in this price category.
Then? The world-class amenities. The Greg Norman designed PGA golf course, CuisinArt's award-winning spa and six outstanding restaurants are all at your fingertips.
Last but not least? The Reef's team of staff always make you feel right at home.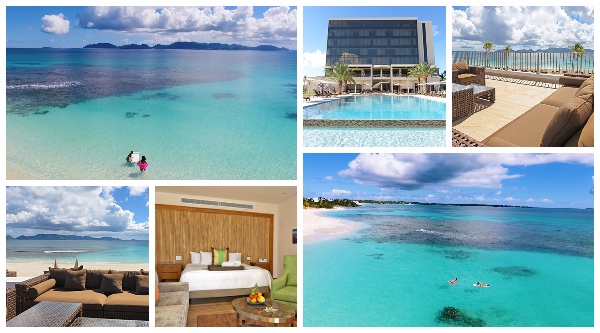 The Reef re-opens end of October with high-value rates of just $333/night!
Long Bay Villas
Long Bay Villas is Anguilla's most elegant and iconic ultra-luxury villa! The property takes your breath away in three distinct ways: Sky Villa, Sea Villa and Sand Villa.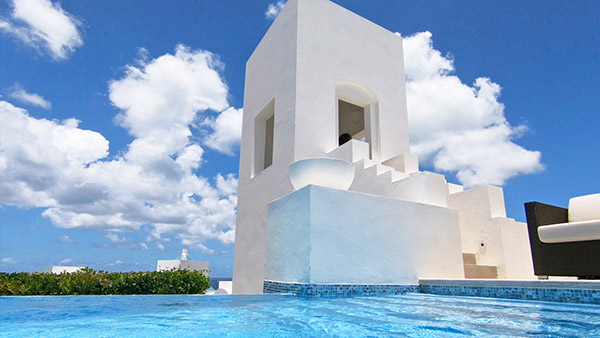 The estate's three stark-white villas tier down the lush hillside that slopes up from pristine and exclusive Long Bay beach. Each villa's unique setting emphasizes a different perspective of "Long Bay Blue."
Inside, the grand villas combine to boast 16 bedrooms with over 19,000 square feet of indoor/outdoor living space that can accommodate 33 guests.
A sensational property, the ultra-luxury experience is rounded out by top-tier service.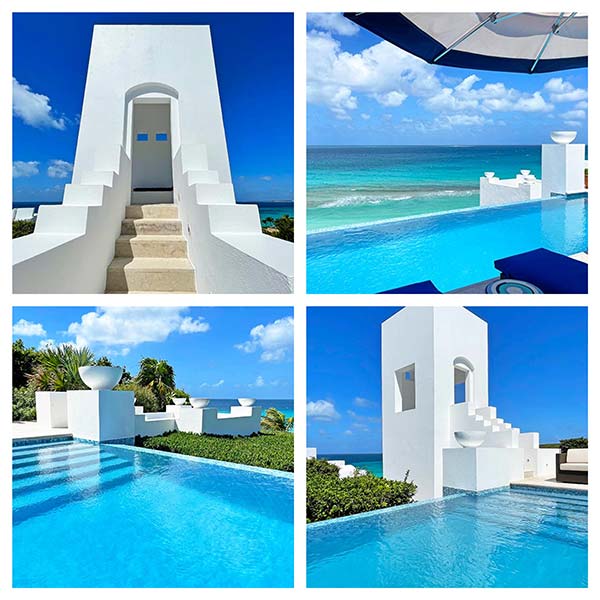 Long Bay Villas' falls rates are ON! For full details, visit...
Santosha Villa Estate
Next door to Long Bay Villas lies the ultra-exclusive Santosha Villa Estate.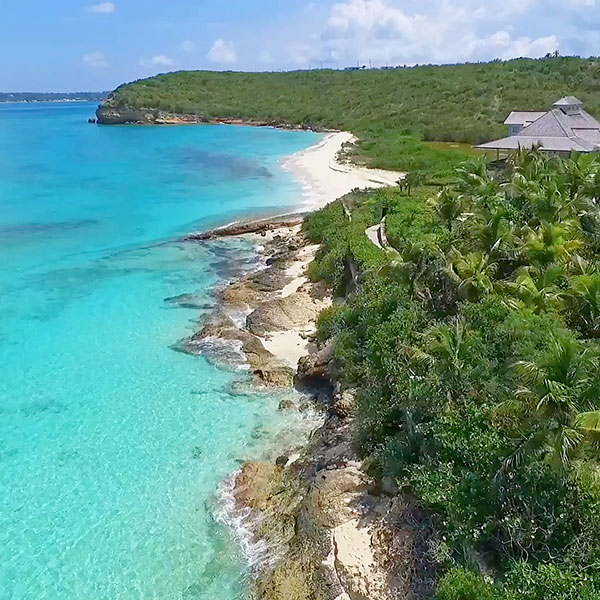 A 37,000 square foot West Indian-style estate, Santosha is of a bygone era. Its design is classic Caribbean, immaculately executed. A marked sense of relaxed sophistication washes over you as you walk through the nine bedroom property.
From regal crown moldings, to mahogany four poster beds, to antique sconces, louvre doors and double-paned windows, to the grand spiral staircase and wrap around verandas, each and every piece has been carefully designed. Each ornamental touch has been hand-selected for its specific place.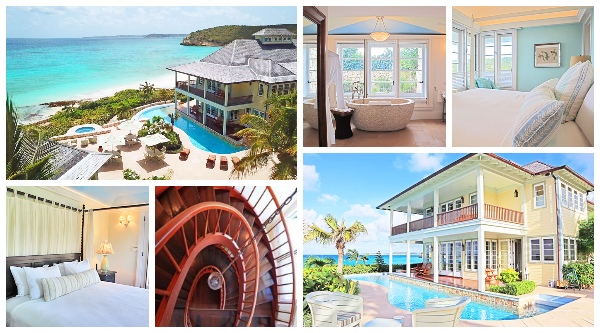 Sprawling across 4.5 lush acres and able to accommodate 23 guests, Santosha Villa Estate is Anguilla's most grand ultra-luxury villa.
Santosha Villa Estate also has discounted rates through November 16th! For details, visit...
Champagne Shores: The Villa
Featured on HGTV earlier this year, Champagne Shores offers luxury with a whole lot of value!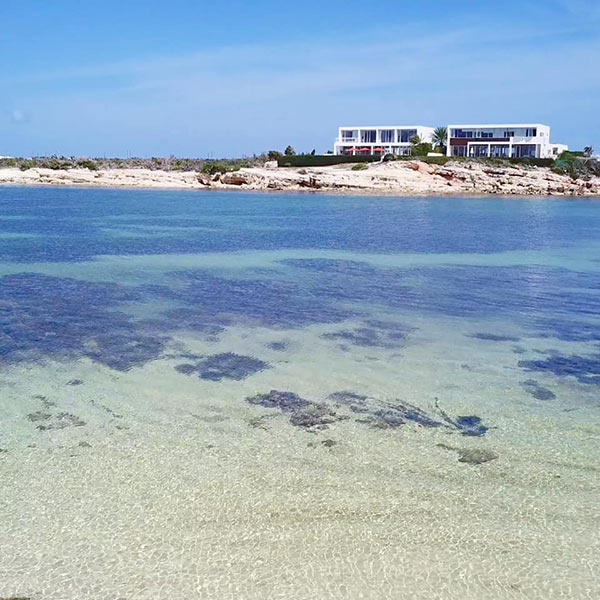 Set on Anguilla's south coast, Champagne Shores spans over 7,000 square feet of plush outdoor and indoor living space with five sumptuous suites. All-air-conditioned, the villa boasts some of Anguilla's most panoramic views.
It is the only villa of its kind to also provide an all-day personal service attendant, in addition to 24/7 concierge service!
Modern in look, Caribbean in feel, and with every need tended to - at Champagne Shores, you often find yourself thinking, "I didn't even know I needed that."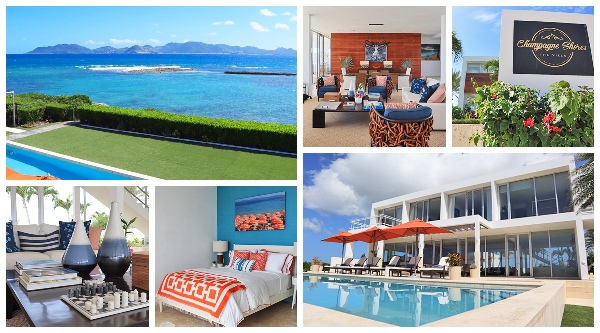 Champagne Shores' fall rates are ON. They are some of the most competitive Anguilla villa rates! For more on Champagne Shores, visit...
---
Sharky's: Re-Opening Soon!
Chef Lowell Hodge is getting ready to open his beloved restaurant this Oct. 21. His posts on Facebook have been whetting our appetites! New to the menu this season? A scrumptious calamari salad...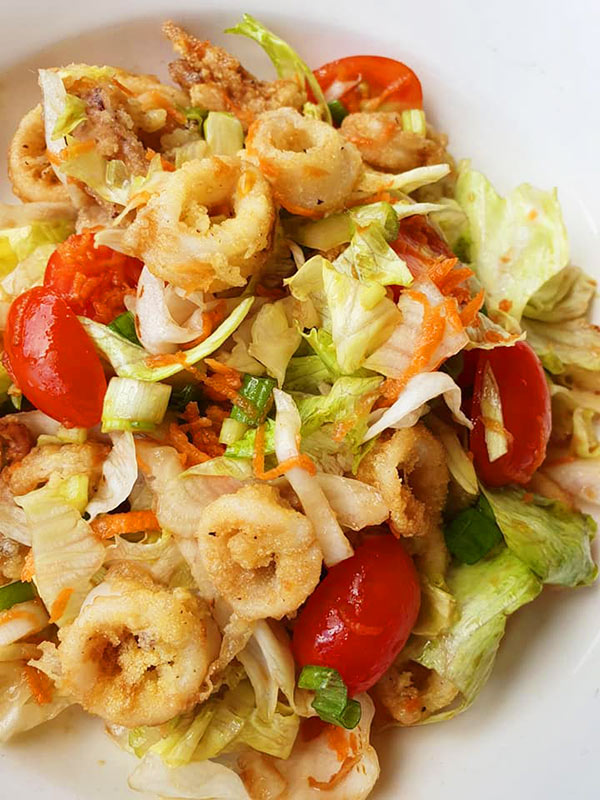 Home to THE best lobster cakes in Anguilla, and a mind-blowing lobster stir fry (served IN-SHELL!)...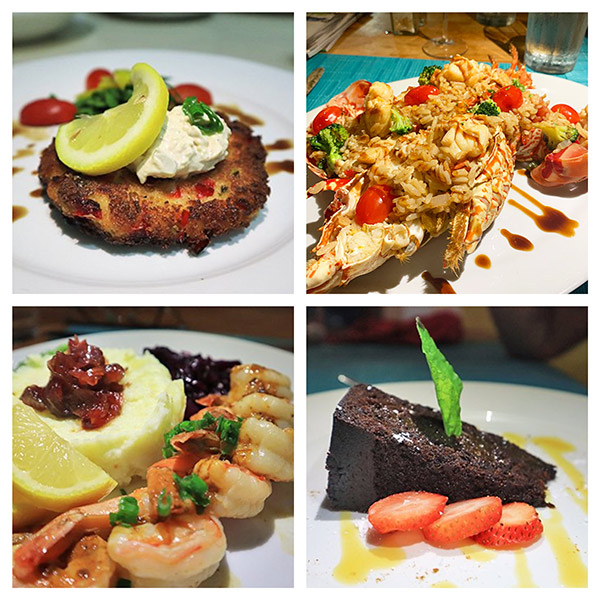 Chef Lowell Hodge always impresses! We cannot wait to see what he has in store this season.
Re-opening season is upon us! Many Anguilla restaurants are preparing to open their doors in the coming weeks. For re-opening restaurant dates, click here.
---
Events & Weddings in Anguilla
Anguilla's premiere destination management group is gearing up for the season!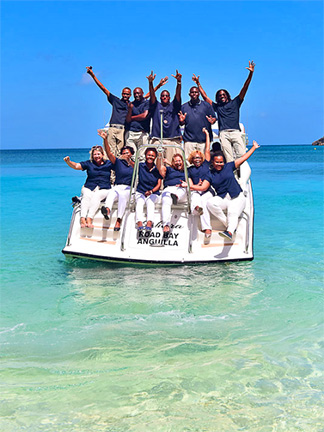 Planning a fall wedding or winter group event? Blue Sea Anguilla is the group to call!
They are the people Louis Vuitton calls when organizing a photoshoot. Vineyard Vines, too. And Mercedes Benz has them on speed dial, for all of their corporate incentive trips.
When it comes to romance, Blue Sea has organized everything from the most lavish 100+ guest weddings to intimate weddings and vow renewals. As for large events and family gatherings? Blue Sea has that covered, too! They truly do it all.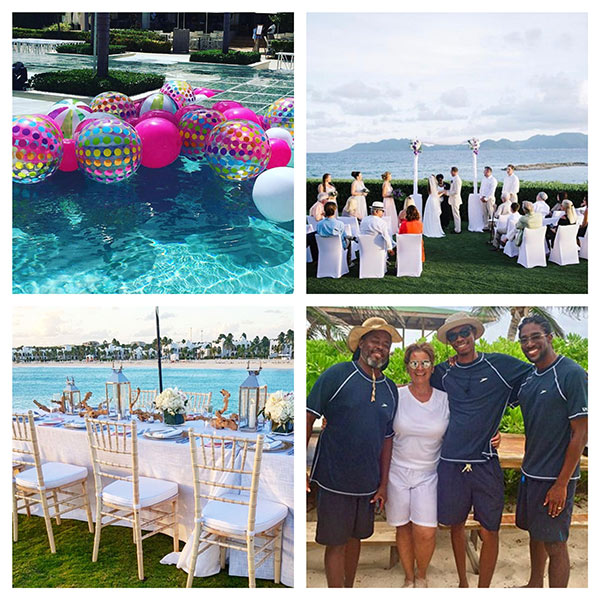 For more on Blue Sea Anguilla...
---
Real Estate Corner: Ocean Terrace Condos
Well appointed apartment-style units with tremendous views, Ocean Terrace Condos is "home away from home." In fact, it was our "home," too, while my Dad was building our home :-)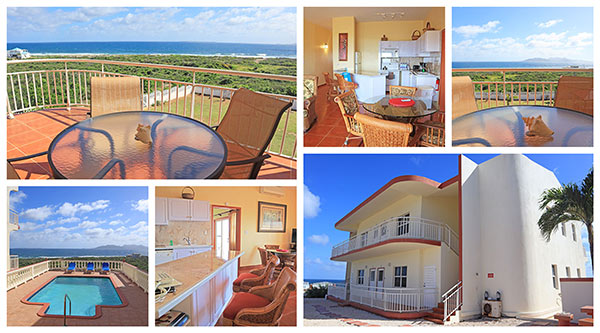 Spacious, bright and well-maintained condos gaze out to the mountains of St. Martin and the Caribbean Sea. Here, maintenance is a breeze. Managers Paula & Ambrose do a five-star job keeping Ocean Terrace tip top!
Currently Available For Sale: One 2 bedroom, 2 bath oceanview condo
For details, call Ambrose at: 264-497-8043 or 264-584-4083
More on Ocean Terrace Condos here.
---
Real Estate Corner: Rendezvous Bay Villa
Our favorite real estate agent, Jackie Pascher has something extra special on the market. This gem is just a few hundred yards from the sandy shores of Rendezvous Bay!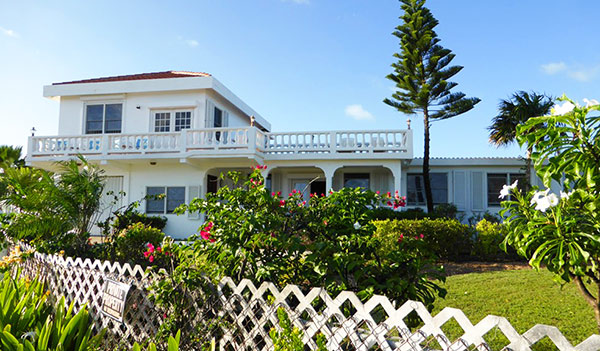 Rendezvous Bay Villa features 2 bedrooms, 2 baths, and an open concept living room, dining and kitchen. Upstairs lies the master suite with sitting room, kitchenette and large balcony looking across to Rendezvous Bay and St. Martin.
The large pool and deck is on the back (northern) side of the house. Very private, it makes for a great area for BBQs and parties. There are high-quality solar lights around the pool and also a separate pool bathroom. The lot is fully fenced with charming landscaping.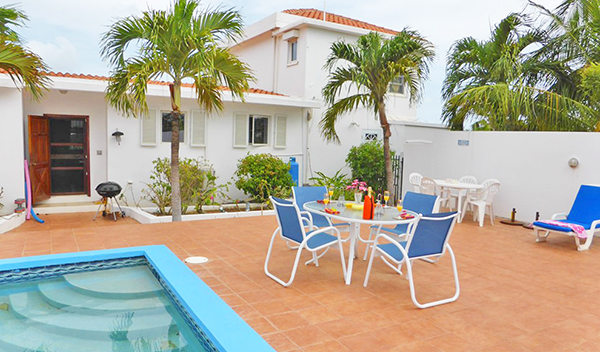 Best of all, you can't beat the location of this property. Rendezvous Bay beach & Garvey's Sunshine Shack is a 60 second walk away!
Rendezvous Bay Villa is listed at $1.2 Million.
For details, visit...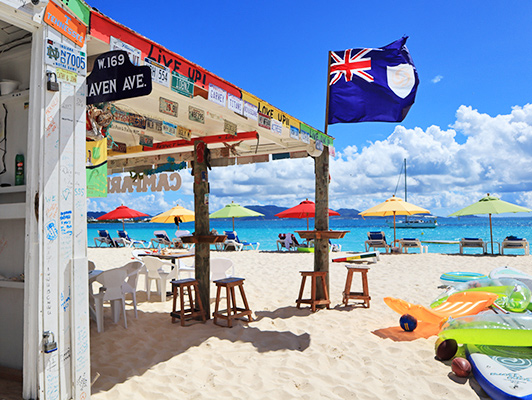 ---
The end of this month marks the two year anniversary since the passing of Mr. Albert A. R. Lake. An Anguilla hero, Mr. Albert A. R. Lake was a pioneer who shaped the very Anguilla we know and love today. An established businessman and philanthropist, Mr. Lake was honored twice with a British Empire Award by Queen Elizabeth the Second. He was an extraordinary man. Sadly, Mr. Lake passed away on October 30th, 2017. His contributions to Anguilla and his memory continue to live on today.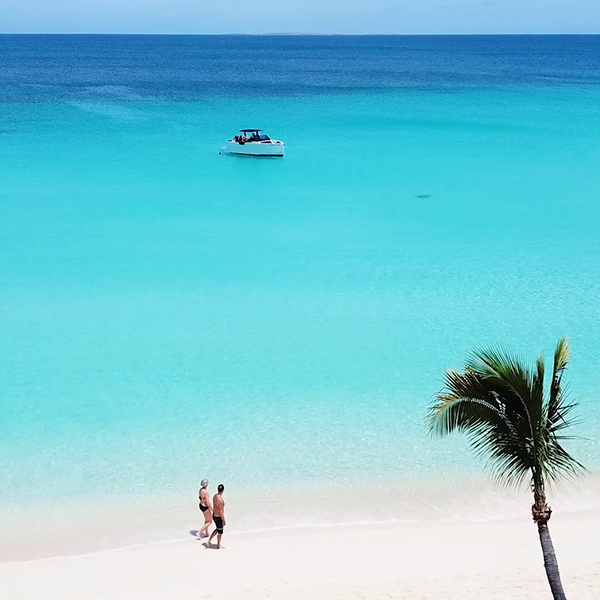 That's all for now.
With CuisinArt, Four Seasons, Belmond Cap Juluca and Malliouhana all re-opening at the end of October/beginning of November, it is sure to be all fun in the sun this season. Hope to see you on the island this Fall :-)
Talk to you soon with more Anguilla news & blue,
Nori
Do you have your Anguilla Card yet? Save 10% at 70+ Partners!
---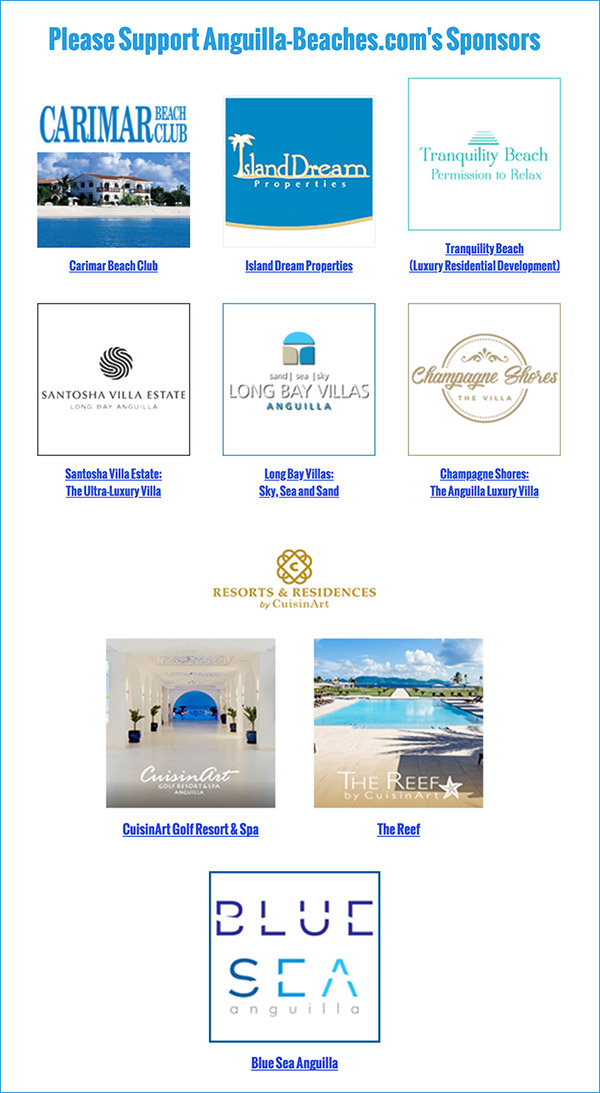 ---
Anguilla-Beaches.com