---
Combing Anguilla's Beaches for the Best
Anguilla Beach Lovers brings you a fresh dose of "Tranquility Wrapped in Blue" every month.
If you like this newsletter,, please do a friend a favor and "pay it forward."
If a friend did forward this to you and if you like what you read, please subscribe by visiting...
---
SeaSun's Greetings
Sending "warm tidings" from Arawak Beach Club 🤗💗🎄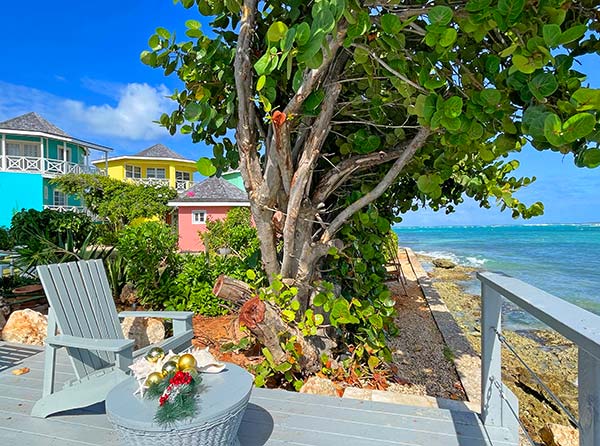 We are excited to announce that Anguilla's most high-value and affordable hotel has been doing some big renovations!
NEW Video For a fresh look inside Arawak, click here.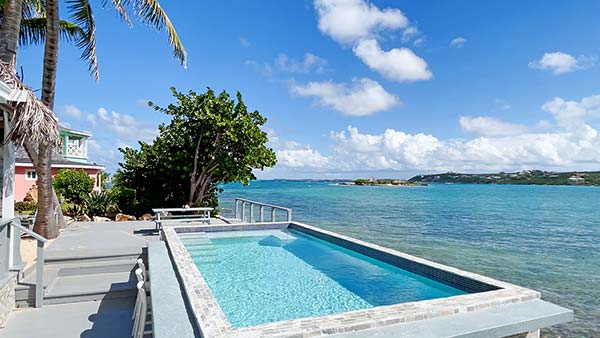 This video takes you on a new tour and shares...
8 Reasons We Love Arawak
#1. Their brand new, expanded and expansive terrace will have you at hello! The deck's sparkling pool is the cherry on top.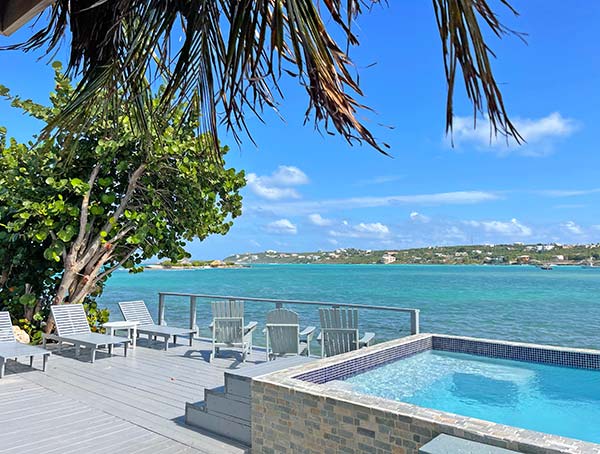 #2. Did you know that Arawak Beach Club is just 60 seconds away from the island's best bakery, Le Bon Pain?
There isn't a tastier way to start your day than with a few of these sweet treats.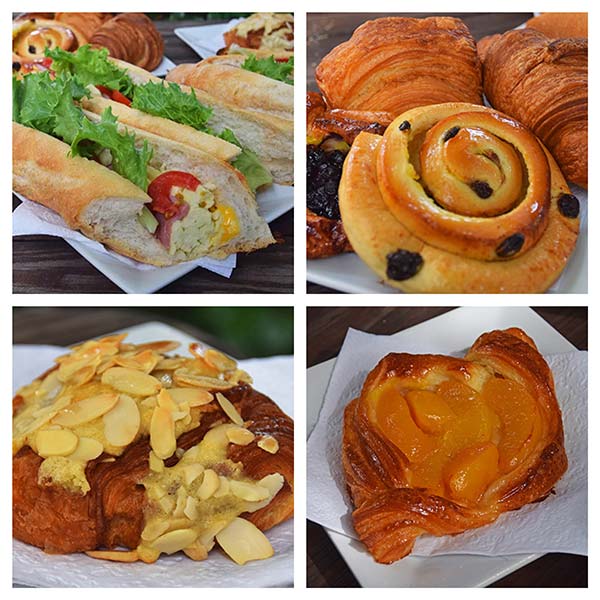 #3. When it's time for a nap, Arawak's rooms are bright, spacious and oh so comfortable.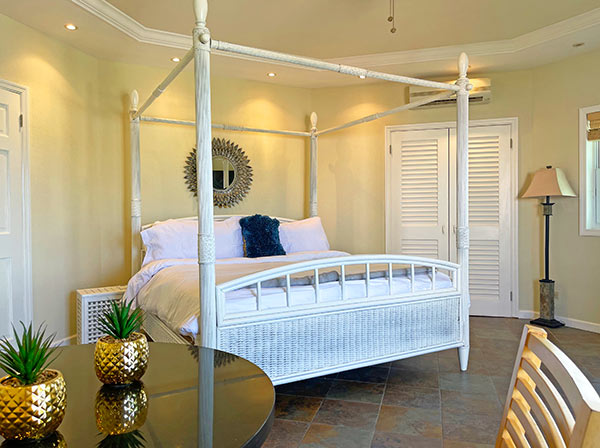 At an affordable price point, Arawak is THE best value hotel on the island.
Inside Arawak's Suites
#4. Scilly Cay is a short paddle away.
All of this...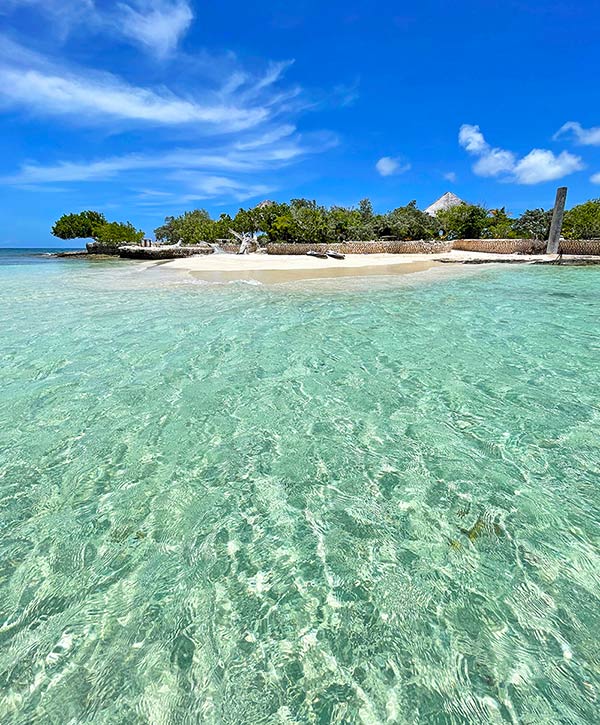 ... is right at your finger tips at Arawak!
Home to the best lobster on the island, having this idyllic lunch experience in your backyard is any seafood lover's dream.
#5. If it is "big beaching" you prefer, Shoal Bay East is only 5 minutes down the road.
Voted the #1 beach in the Caribbean time and time again, there's no beating these hues of aquamarine and blue.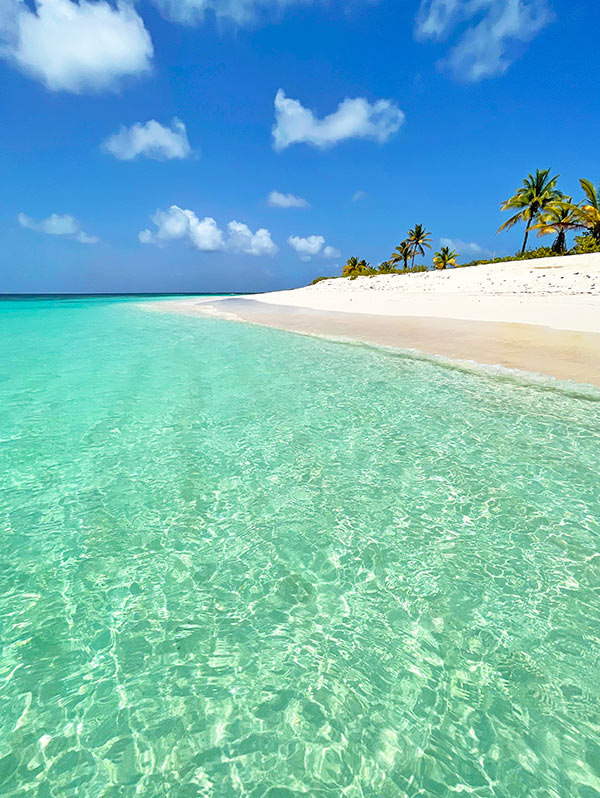 #6. Did somebody say Nat's Palm Grove? Our favorite crayfish and Johnny cakes are within easy reach when you're staying at Arawak Beach.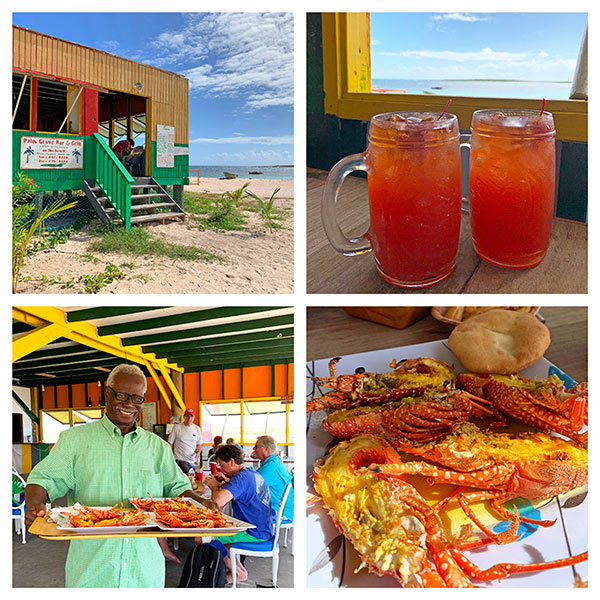 #7. When the sun goes down, Artisan makes your mouth water. These "artisan" pizzas are works of art!
Lucky for guests of Arawak. A slice of this bliss is just down the road.
#8. Last but not least, Arawak has a warm, special feel. The family-run hotel has long been known for making you feel right at ease from the moment you step foot on property. That feel rings true today.
When you're here, you're home.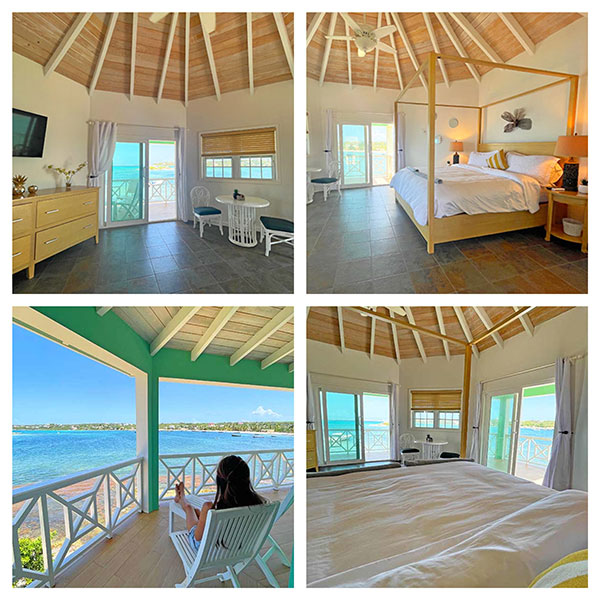 New owners, Mindie and Judd Burdon have poured a whole lot of love into this beloved property.
From its NEW glistening pool, to its plush and affordable suites, to its picturesque and unique location in Anguilla's East End, the reasons are many to love Arawak.
Arawak has lots of exciting updates coming soon. Stay tuned for that news!
In the meantime...
For More on Arawak
To Book Your Stay
Arawak Beach Club is an Anguilla Card Partner. Save 10% on your stay, when you book with your Anguilla Card. To book with your Card, contact Arawak here.
From all of us in Anguilla, here's sending an ocean of holiday cheer to you and yours far and near!
SeaSun's Greetings,
Nori & Louise
---
Anguilla-Beaches.com
---