---
Combing Anguilla's Beaches for the Best
Anguilla Beach Lovers brings you the latest, gorgeously illustrated, dose of "Tranquility Wrapped in Blue" every month. And now you can wrap yourself in our Tranquilitee, the softest, most comfy tee you've ever worn.
If you like this newsletter,, please do a friend a favor and "pay it forward."
If a friend did forward this to you and if you like what you read, please subscribe by visiting...
---
Issue #126, March 1, 2019
Gimme a double dose of calm 😍✨💖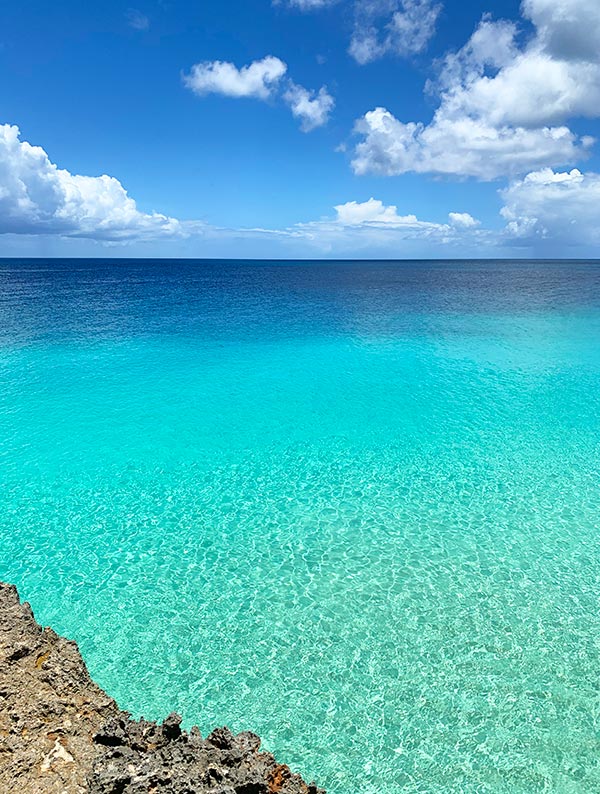 With new restaurants and festivals on the horizon, it is all "blue & news" here in Anguilla!
What's new since last time?
---
Do You Have Your Tranquilitee? 👕 💗🏝
A huge thank you for all of your wonderful feedback on our labor of love, Tranquilitee!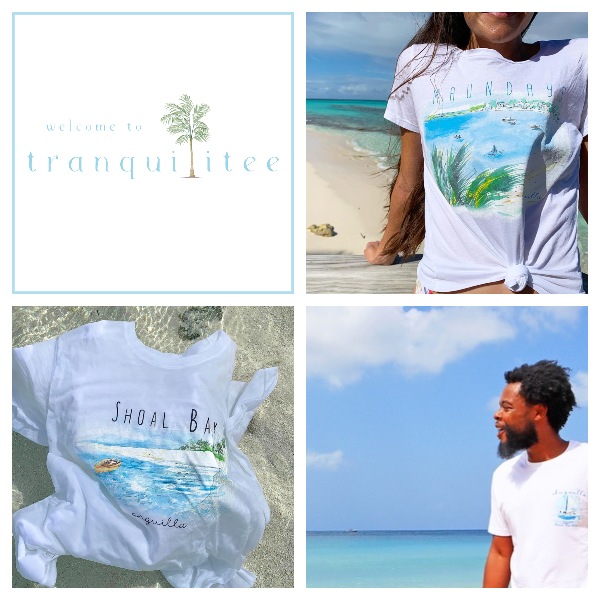 Tranquilitee has been months upon months in the making. Louise and I set out to capture the warm, relaxed vibe of Anguilla and "wrap YOU in blue" with the softest, most perfect Anguilla tee we could dream of. Our credo, every step of the way, is never to say "good enough."
From sourcing a manufacturer who does top-of-the-line work for luxury brands in the USA, to reaching out to 43 watercolor artists to find the one with "just the right touch." We even developed custom, "wrapped in blue," eco-friendly packaging...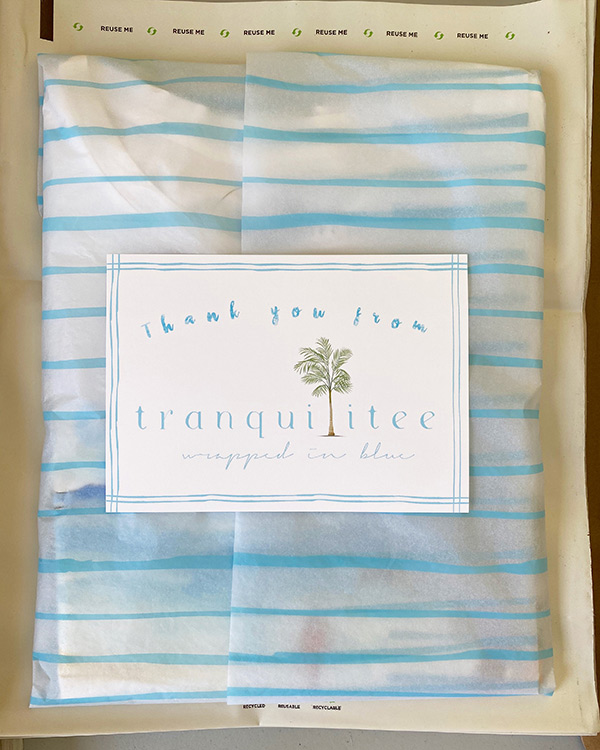 I never realized that developing a simple t-shirt could be so involved. The reality is that creating something that is truly special is far from "simple."
After so many months of developing and perfecting Tranquilitee, your feedback means the world!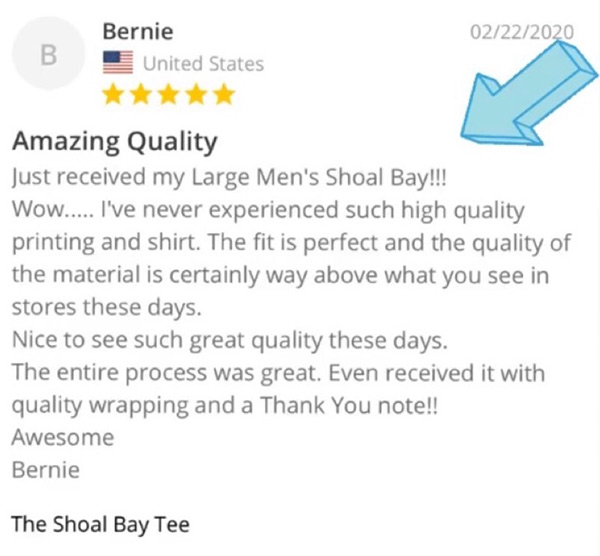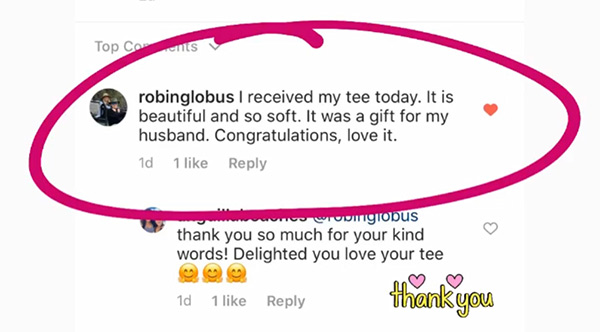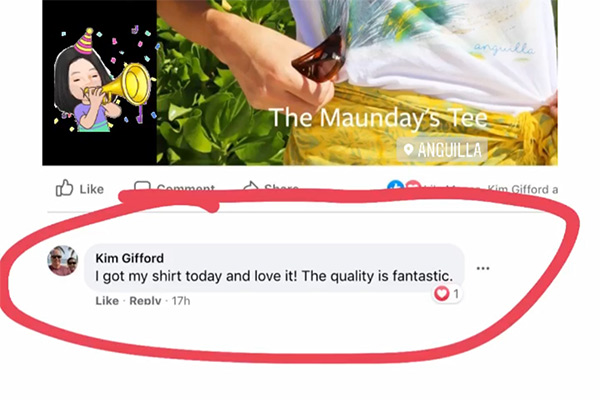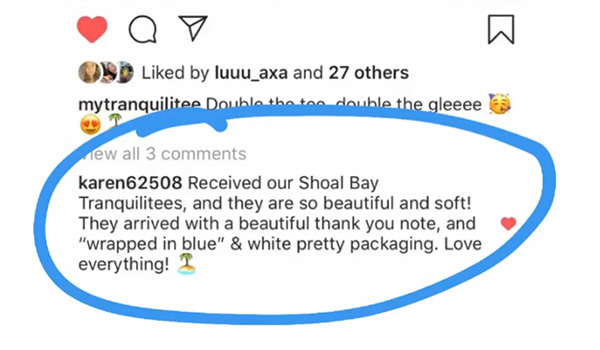 Louise and I are over the moon happy that you love your Tranquilitees! We are floating on all of the good vibes 🤗💗
If you don't have your Tranquilitee yet, we have made a limited first-edition run. Please visit...
Special Bonus!
Save 15% off of your first online order, by joining Tranquilitee.
If you own the Anguilla Card, use the code AXACARD when checking out to save 10% on all orders after your first one.
An ocean of thanks for all of your support over the years!
We hope your Tranquilitees bring you Anguilla calm for years to come 💗🏝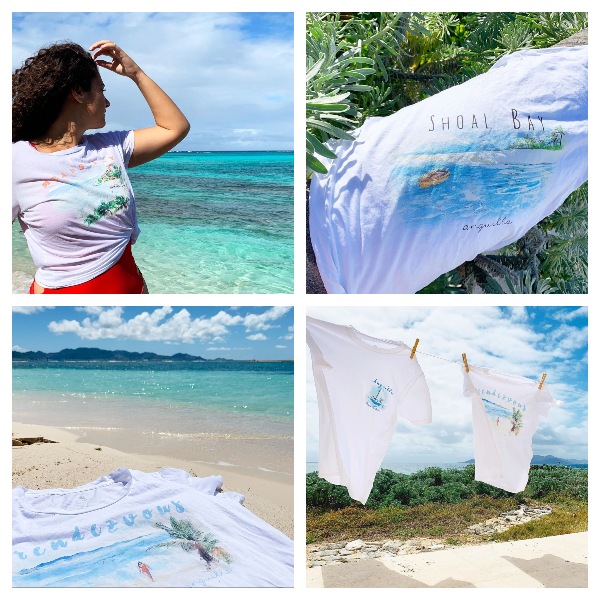 ---
NEW From Anguilla YouTube
Inside Malliouhana: An Auberge Resort
Ahhhh, Anguilla's "Grand Dame"...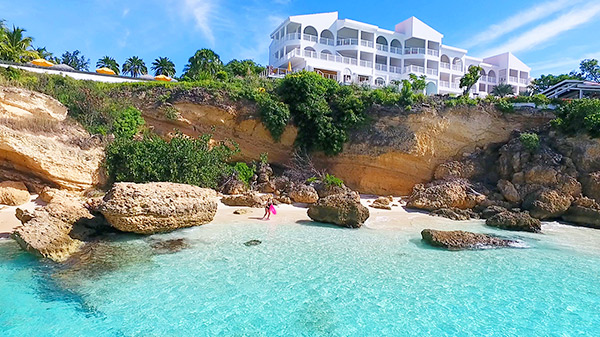 Malliouhana has set the pace for luxury Caribbean-wide for decades. Anguilla's original luxury hotel, Auberge pushed it levels higher when they assumed management and ownership.
This video takes you inside the iconic property, highlighting the lobby and front desk, Cafe Celeste, rooms & suites, Bluu Boutique, pool and Bar Soleil, Turtle Cove, Meads Bay and Leon's, and the newly renovated spa.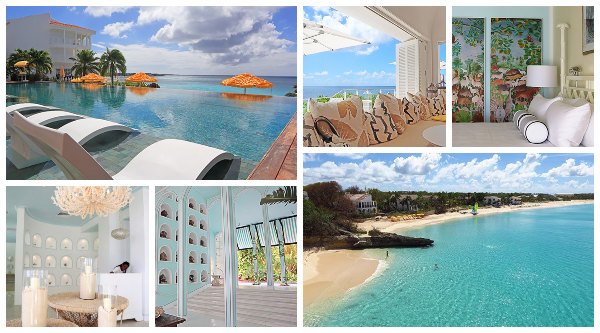 Watch the Malliouhana video here.
To never miss an Anguilla YouTube video, click here to subscribe.
---
A True Beach Escape
Sandy Point beach has been taking our breath away this month!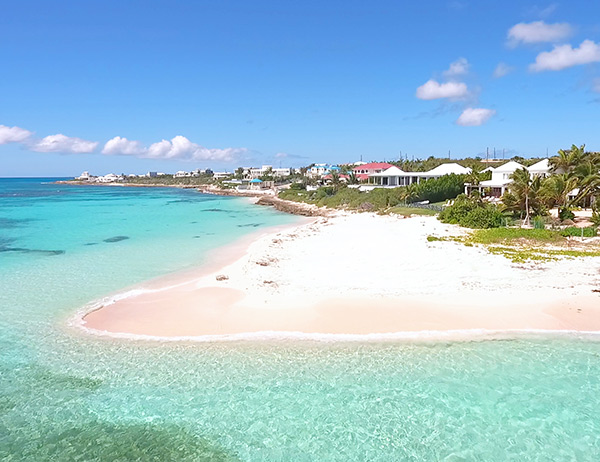 A little spit of sand that jets out to St. Martin, Sandy Point is a hidden gem.
I remember the first time my Dad and I discovered this beach back in 2004. Fluffy white sand, waters sparkling in blue, and just the two of us... this beach has always held a special place in our hearts.
Hand-in-hand with that discovery was the discovery of Beach Escape Villa. Set right on these sandy shores, Beach Escape Villa has long been one of our family's favorite beachfront villas.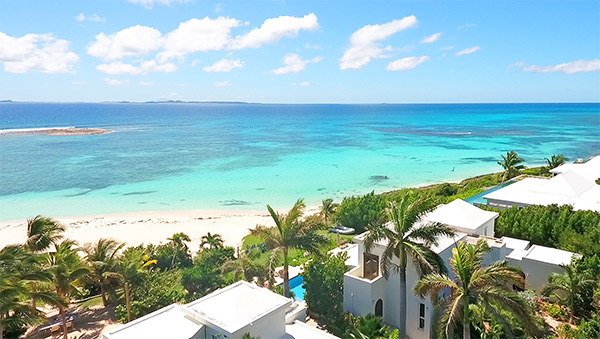 Beyond location, Beach Escape is one of the most comfortable and user-friendly villas in Anguilla.
Five bedrooms, plush media room, modern kitchen with outdoor cooking options and indoor and outdoor dining and lounging spaces span out over the villa's two buildings.
Two heavenly master suites lay in the villa's main house, with two additional master suites and a twin room in the guest house.
The layout makes it an ideal choice for families and friends traveling together.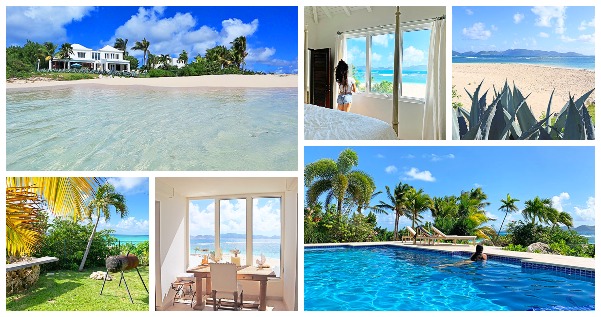 With direct beach access, grassy lawn, sandy front, Apple TV, SONOS, EVO grill, tropical landscaping, solarium-eque showers, oversized screened-in patios, luxurious outdoor couches, housekeeping six days per week and on-call staff...
This villa is irresistibly comfortable.
Read more on Beach Escape Villa and Sandy Point beach here.
See our video tour inside Beach Escape Villa here.
---
Barrel Stay is BACK
"Barrel Stay" is a famous name in Anguilla. A well known spot right on the shores of Sandy Ground, the beloved Barrel Stay is BACK with new management and ownership.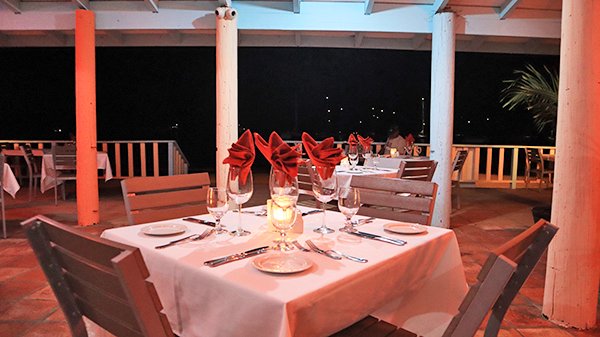 After previous owners Graham & Jill decided to retire and return to the UK, Condon Proctor took over the restaurant and has rekindled its flame with Chef Junior.
One of the most romantic settings in Anguilla...
The location and Chef Junior's world-class cuisine is a match made in heaven. What's on the menu at Barrel Stay?
The Creole lobster gets our vote for one of the best lobsters on-island!
Lobster meat is taken out of the shell, cooked and then placed back into the shell making it oh-so easy to eat. Tender and succulent, the lobster's flavor is equally noteworthy. This lobster is prepared in a rich, savory creole sauce. It is often so difficult to infuse lobster with flavor, but not for Barrel Stay's chef. Chef Junior's talents shine! We instantly fell in love with this dish..
Another favorite? The Stuffed Airline Chicken Breast.
Stuffed with spinach and goat cheese, and bathed in poultry jus, this is one tasty bird. Every bite is perfection! Goat cheese and spinach make for a creamy and decadent filling, beautifully rounded out by the jus. The dish's sides of mashed potatoes and vegetables make it complete!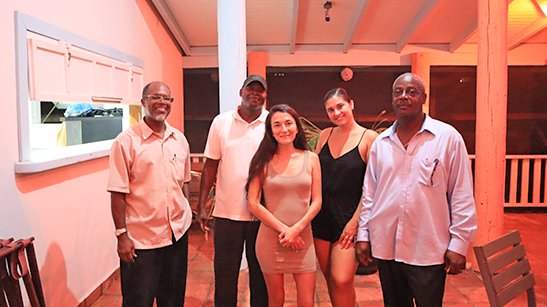 A huge congratulations to Chef Junior, Condon and the whole team at Barrel Stay. An iconic and breathtaking location in Anguilla, we couldn't be happier that Barrel Stay is back - and packing impressive flavor. The new Barrel Stay gets an A+ in our books!
Read the full Barrel Stay review here.
Barrel Stay is an Anguilla Card Partner. Save 10% at Barrel Stay when you use your Anguilla Card.
---
Beach Therapy
Nothing soothes like Anguilla blue...
Long Bay beach is one of Anguilla's little known "big beauties." True to its name, Long Bay is a long stretch of powdery-fine sand. Here, waters glisten in a cool gradient of blue, capturing every shade imaginable.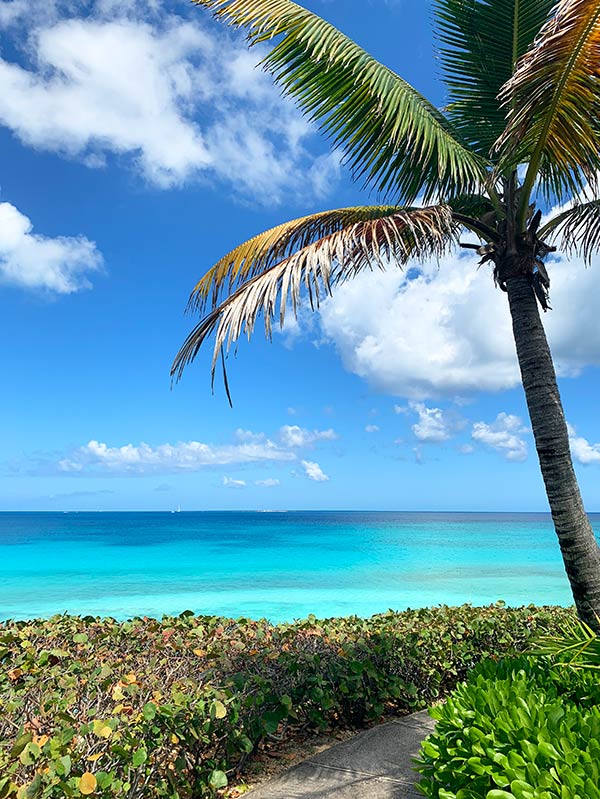 This impressive beach is set just next to famous Meads Bay. Unlike Meads, however, you won't often find another soul on this beach. Long Bay is where to be for total peace and tranquility.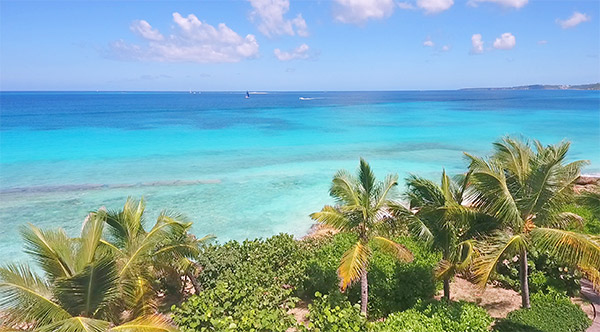 For transcendental tranquility? Check into either of Long Bay's two ultra luxury villas, Long Bay Villas and Santosha Villa Estate.
Set on the lush hillside that slopes up from Long Bay beach, Long Bay Villas' three villas, Sky, Sea and Sand, each deliver a unique blue view.
From Sky Villa...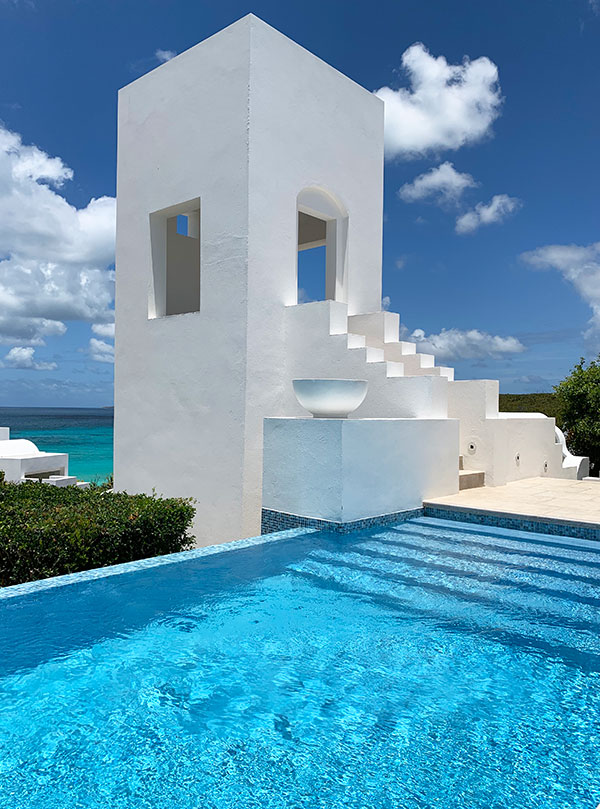 To Sea Villa...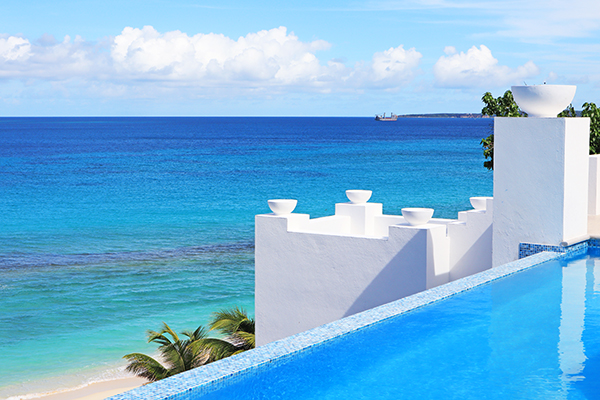 All the way to Sand Villa...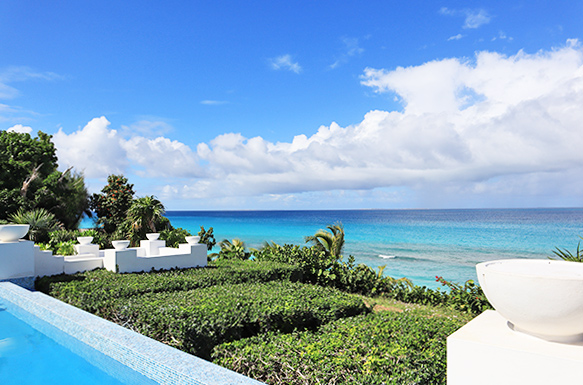 Next door, Long Bay Villas' sister property, Santosha Villa Estate, delivers an even more exclusive feeling of Tranquility Wrapped in Blue.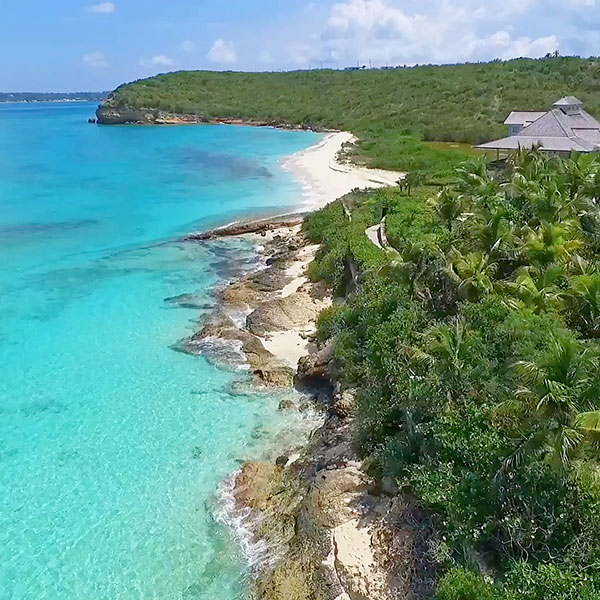 This part of the beach (photo above), is cut off from the rest of Long Bay. It is a soothing escape, a beach all its own.
With enigmatic cliffside all the way to the east, and surrounded by crystal clear waters, the setting is utterly peaceful.
Long Bay Villas' & Santosha's therapeutic effect doesn't stop at the beach.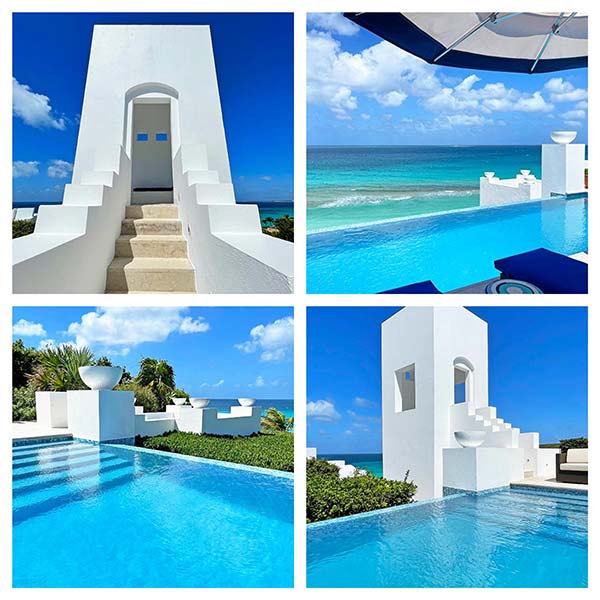 Long Bay Villas and Santosha bring true meaning to the term "beach therapy" with...
Yoga on the terrace
Paddle-boarding and kayaking
"Clean eating" menus prepared by the villas' chef
Gym
Massages and/or facials right on the beach
It doesn't get more rejuvenating than this!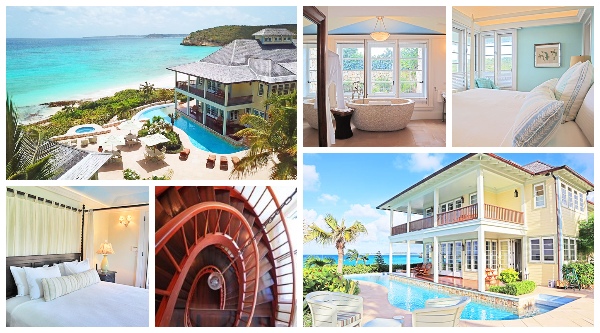 More on Santosha Villa Estate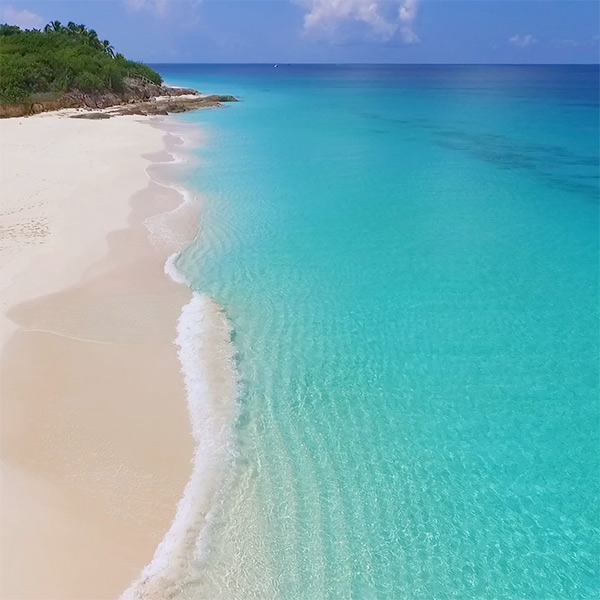 ---
Save The Date: Moonsplash 2020
Get set for one of the most highly anticipated events in Anguilla, Moonsplash!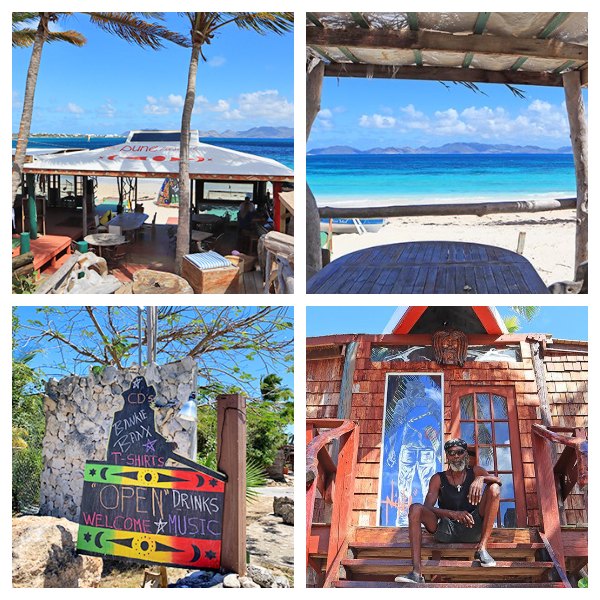 Bankie Banx's legendary Moonsplash is just around the corner.
Established in 1991 by music legend, Bankie Banx, Moonsplash is one of the region's most popular music festivals. A weekend of live music under the stars and open to the waves of Rendezvous Bay... in one word? It is magical.
Taking place Mar. 13-15, see below for this year's lineup and stay tuned to Bankie's Facebook page for ticket details!
Watch our exclusive interview with Bankie Banx here.
Tip: If you are planning a trip for Moonsplash, stay "right next door" at CuisinArt Golf Resort & Spa to never miss a Moonsplash moment (details below).
---
Winter & Spring Getaways to Anguilla
CuisinArt Golf Resort & Spa
Amidst swaying royal palms and blossoming bougainvillea, CuisinArt Golf Resort & Spa surpasses the term Anguilla luxury resorts. The five-star beachfront property has long been considered a "Caribbean best."
Its iconic blue domes and white buildings line the powdery-fine sands of Rendezvous Bay like a Mediterranean dream...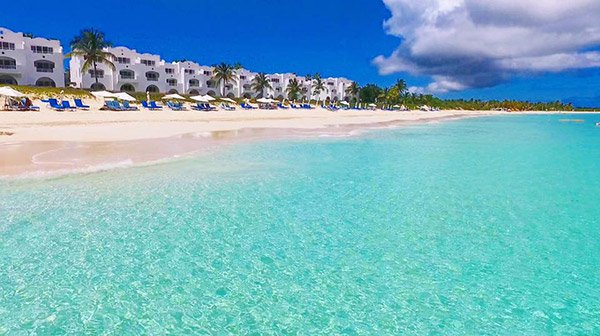 Its pool gazes out to the mountains of St. Martin while sparkling in a million shades of blue. Its suites provide the most jaw-dropping vistas to the Caribbean Sea. World-class cuisine, Greg Norman golf course and award-winning spa round out the CuisinArt experience.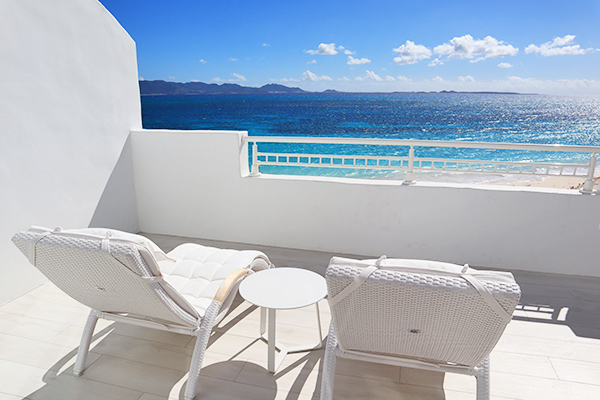 The exclamation point? CuisinArt is offering a sumptuous and romantic special until April 18th!
For full details...
The Reef
One beach over, on Merrywing Bay sits CuisinArt's sister property, The Reef.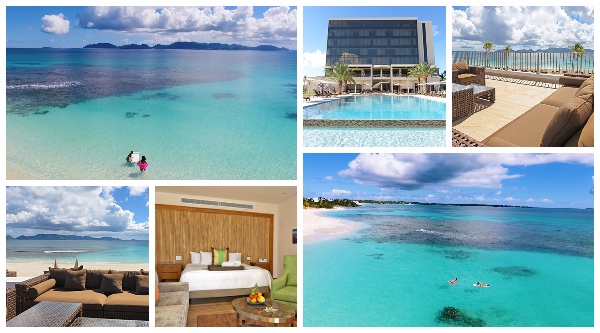 The Reef has been racking up exceptional reviews! First, the size of the light, bright rooms is beyond compare when it comes to hotel rooms in this price category.
Then? The world-class amenities. The Greg Norman designed PGA golf course, CuisinArt's award-winning spa and six outstanding restaurants are all at your fingertips.
Last but not least? The Reef's team of staff always make you feel right at home.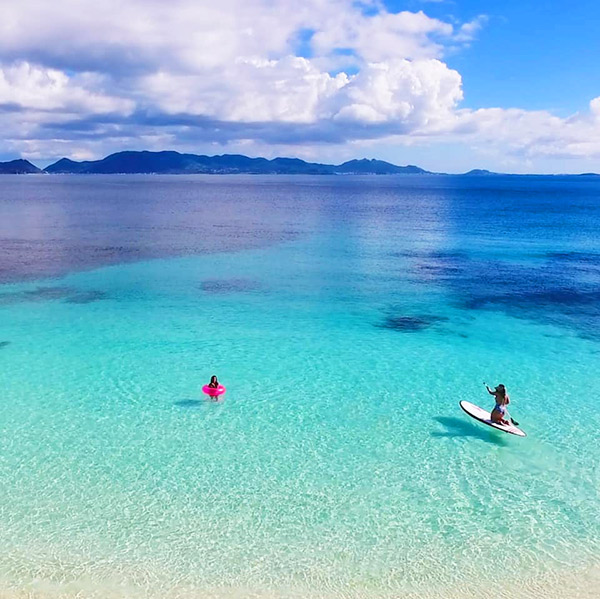 The Reef is currently holding a "Stay 7, Pay 5" special.
For full details, see...
Carimar Beach Club: Spring & Summer on Meads Bay
Carimar Beach Club's famous and fabulous spring and summer packages are here!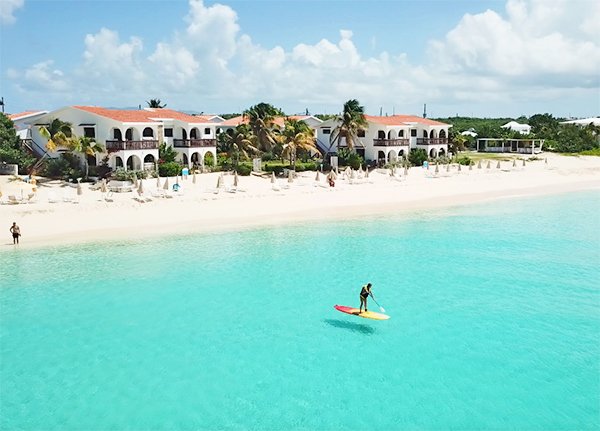 Set right on Meads Bay, Carimar Beach Club wins on location alone!
The charming boutique hotel is rounded out by spacious units (all air conditioned), gym and laundry, tennis courts, lush and blossoming gardens, and their wonderful team of staff who always makes you feel right at home.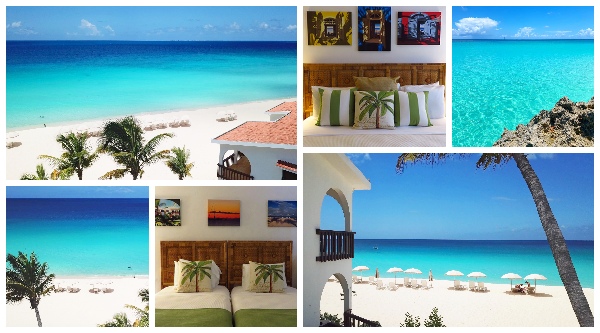 One of the most high value hotels in Anguilla, the deal gets even sweeter this spring and summer!
For full details on their specials, see...
Last Chance to Book Tranquility Beach Anguilla's Opening Special
The majestic Meads Bay project is officially OPEN!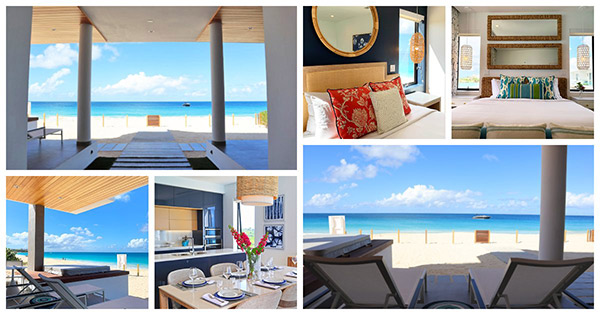 The chic boutique hotel with ownership opportunities opened mid-January with 15 one, two and three bedroom luxury condominiums.
Award-winning architect, Ian "Sugar George" Edwards has more than delivered!
Tranquility rules supreme at Tranquility Beach Anguilla. You are immediately struck by commanding views and soothing sounds of Anguilla's most coveted beach. Mere steps to Meads Bay's waterline, the property's location is unmatched.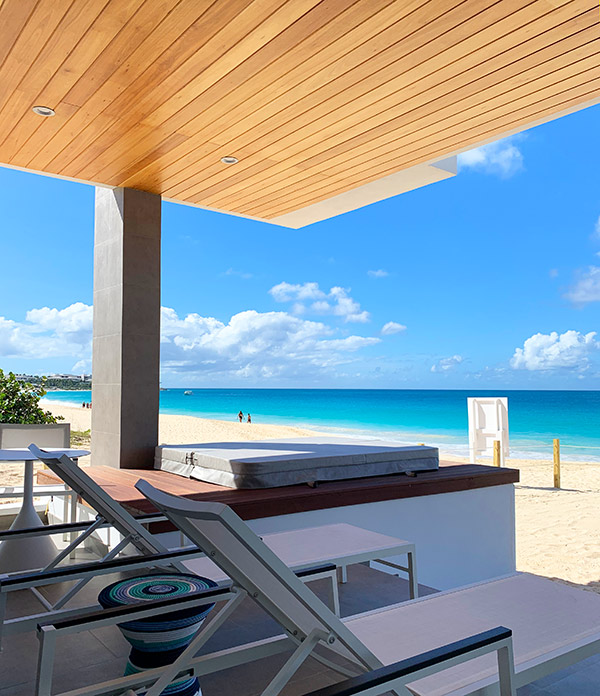 The setting goes hand in hand with superior design. Sugar George blends modern-cool with tropical-warmth. Outside, wood ceilings contrast elegantly against strong pillars, stone tile and a white color scheme.
Inside, a wave of tranquility envelops you yet again. Through oversized windows, you are wrapped in Meads Bay blue.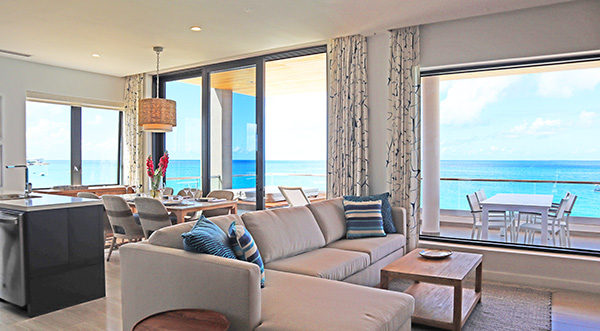 That feeling of sumptuous calm carries through each room, from luxurious ensuites, to modern kitchens.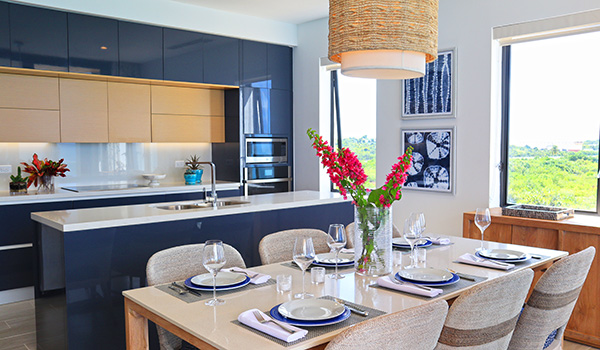 The spacious bedrooms have been immaculately designed, each with its own flair.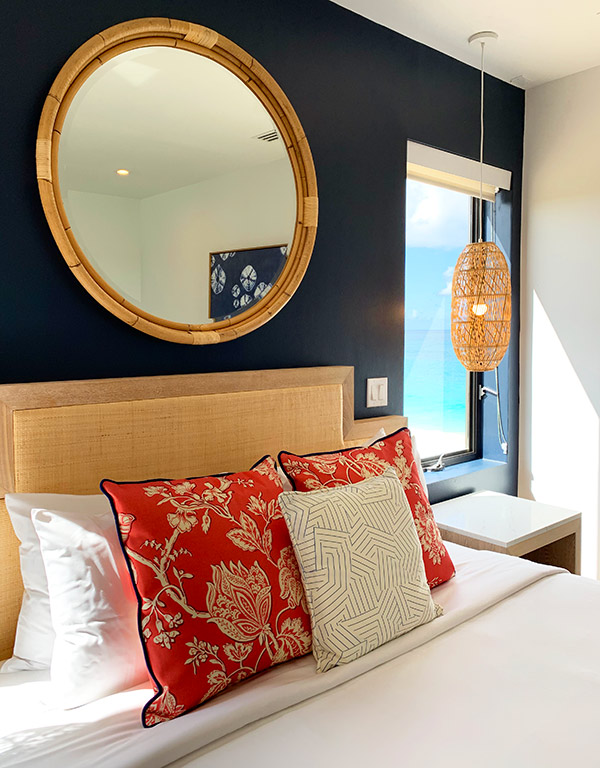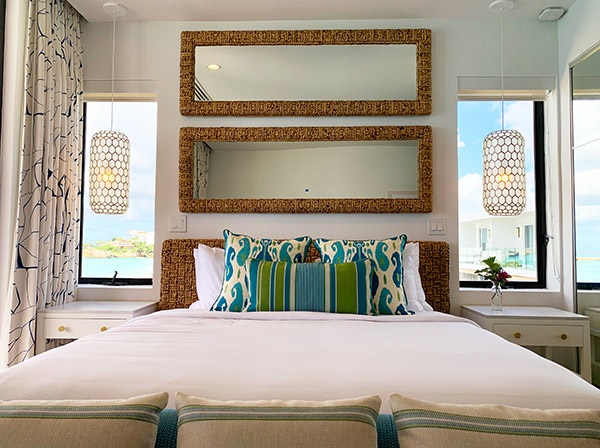 Location, design and furnishings all combine to create a state of the art Meads Bay property.
Tranquility Beach Anguilla is offering an exceptional opening special until March 2020!
Enjoy the seventh night free when you book by March 31, 2020 for 2020 stays (excluding festive and select US holidays and subject to availability, government tax and service charge). Buyers receive 10% off the purchase price and pay no out-of-pocket HOA dues until December 31, 2021 when they submit a contract and deposit by March 31, 2020.
For full details, visit...
---
The Best Sandwich in Anguilla?
It is no secret that Louise and I have fallen head over heels for Leon's!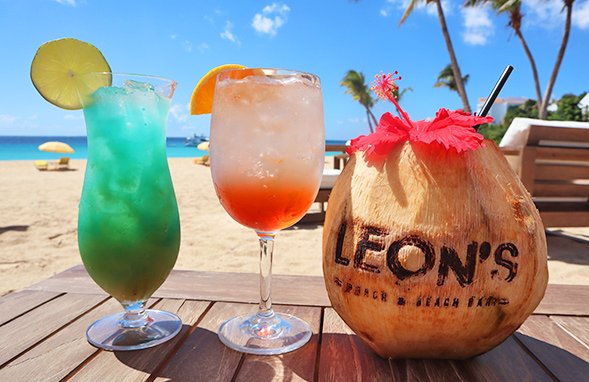 Right on Meads Bay, between Malliouhana's hotel and Carimar, Leon's has one of the best settings on the beach. Swaying coconut trees and classic yellow Malliouhana beach umbrellas line the sand. The setting is picture-perfect and 100% relaxing.
The restaurant has become famous for its fall-off-the-bone ribs and fabulous jerk burger, served on a piping hot Johnny cake.
NEW to the menu and rivaling that decadent burger? The BBQ Chicken Sandwich...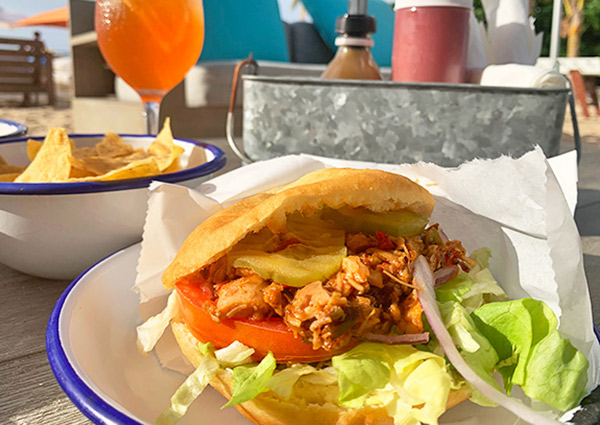 Minced BBQ chicken is mixed in a sweet sauce with peppers and topped with pickles, all wrapped in a warm, yummy Johnny Cake. The BBQ chicken is the Johnny cake's perfect complement.
A genius creation on every front!
Leon's is open daily for lunch and dinner.
Leon's is an Anguilla Card Partner. Save 10% at Leon's when you use your Anguilla Card.
---
Real Estate Corner
Our favorite real estate agent, Jackie Pascher has a fantastic Anguilla real estate listing!
Welcome to Mañana Villa...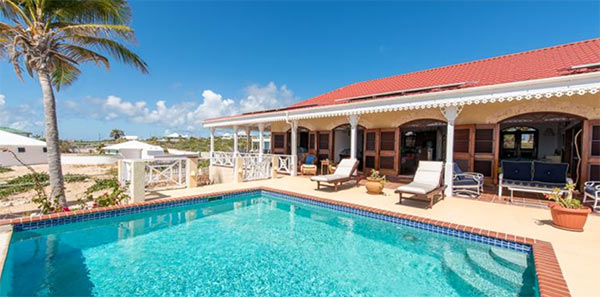 Set on 0.5 acres in Sandy Hill Bay, Mañana Villa is a 3 bedroom, 2 bath villa with views of St. Martin, St. Bart's, Statia, and on a clear day St. Kitts/Nevis.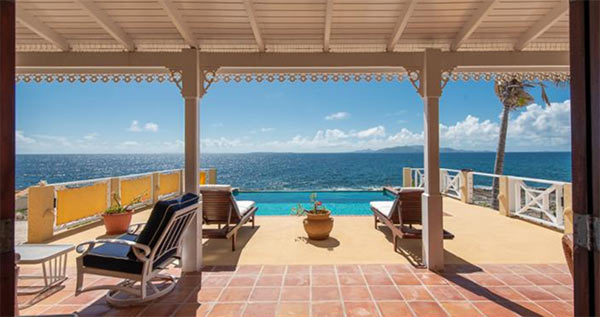 The darling home boasts a traditional West Indian design, with ample amounts of Anguilla stone and gingerbread trim. Doors and windows are made of South American red cedar and are heavily constructed to withstand hurricane force winds. (It has withstood major hurricanes with virtually no damage to the structure!)
An infinity edge pool and carport are included in the property. There is a large covered veranda around 3/4 of the house that could easily be enclosed to expand living space if desired. In the meantime relax in the pool and the veranda and take in the whale and dolphin sightings each winter!
Mañana Villa is on the market at $985,000.00 USD.
---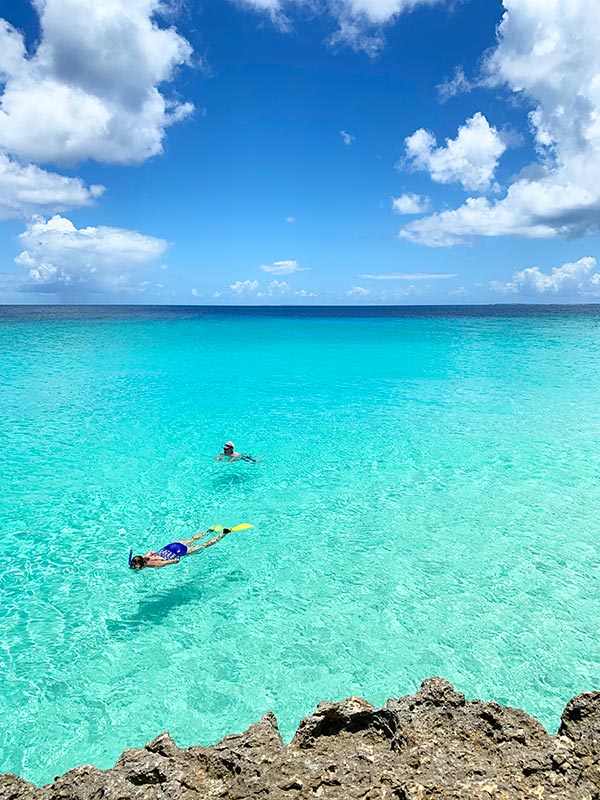 That's all for now!
Talk to you soon with more Anguilla blue & news,
Nori
---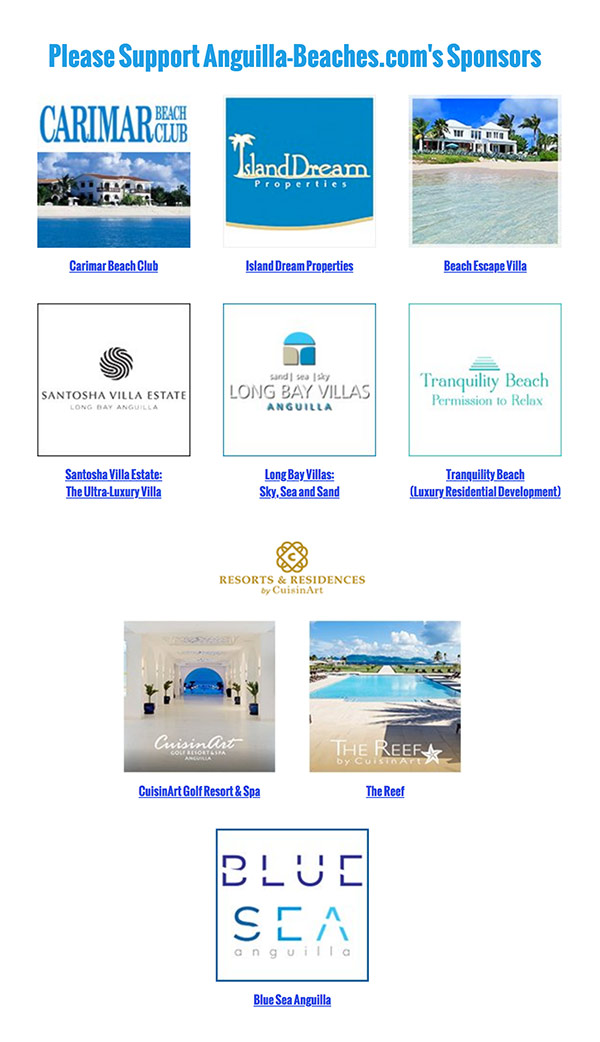 ---
Anguilla-Beaches.com