---
Combing Anguilla's Beaches for the Best
Anguilla Beach Lovers brings you a fresh dose of "Tranquility Wrapped in Blue" every month. And now you can wrap yourself in our Tranquilitee, the softest, most comfy tee you've ever worn.
If you like this newsletter,, please do a friend a favor and "pay it forward."
If a friend did forward this to you and if you like what you read, please subscribe by visiting...
---
Issue #129, May 30, 2020
Happy Anguilla Day 🇦🇮💗🏝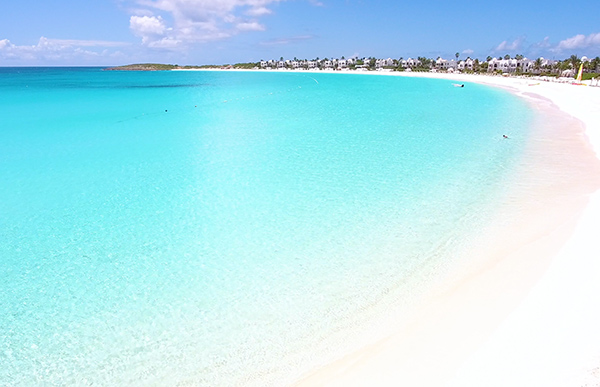 Let's celebrate with a longgg look at our Tranquility Wrapped in Blue...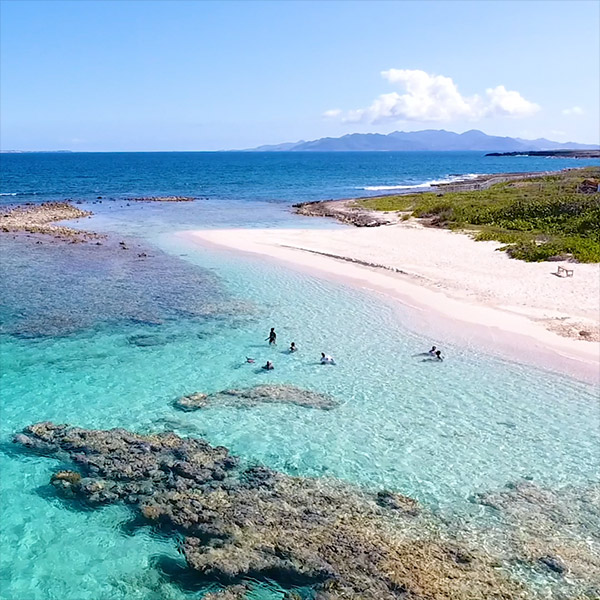 From Shoal Bay East, to Shoal Bay West...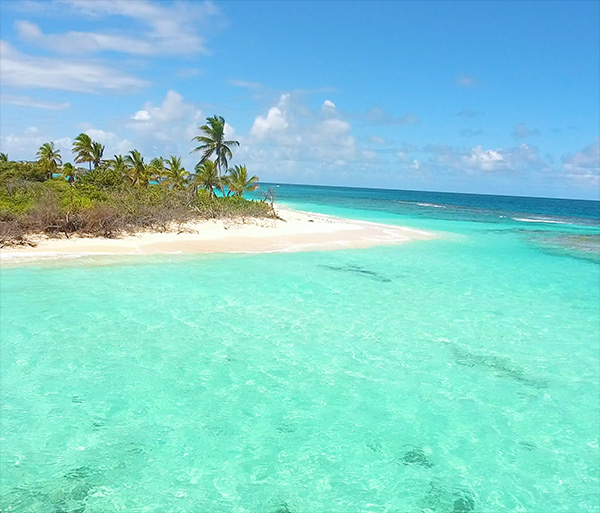 Anguilla's blues always impress!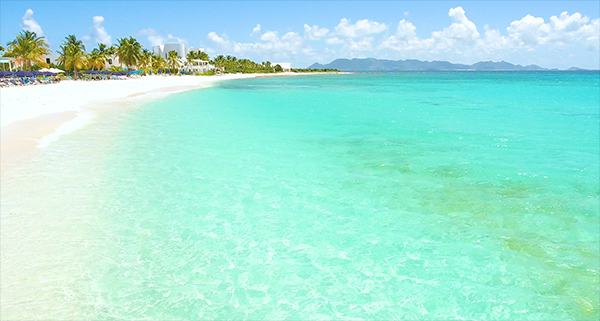 ---
Bring home Anguilla's relaxed beachy feel with our extra-comfy & summery Tranquilitees 🌞💗
Save 25% off all tees with the code...
FEELTHECALM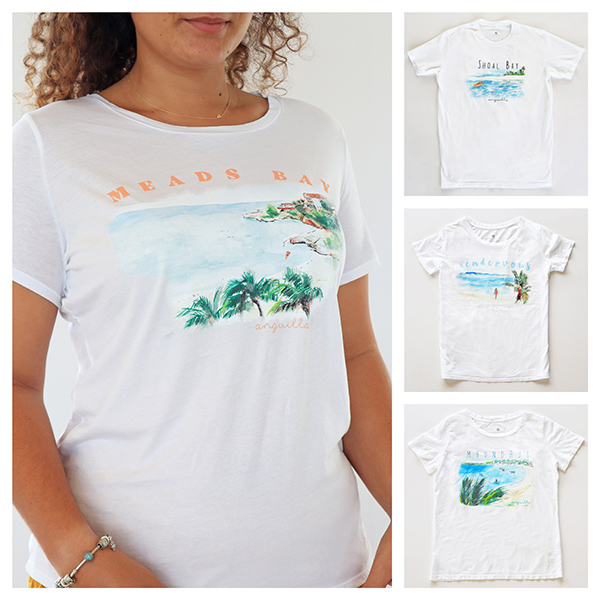 Enter the code at check out and save 25% site wide on women's and men's tees.
Click here to get your Tranquilitee.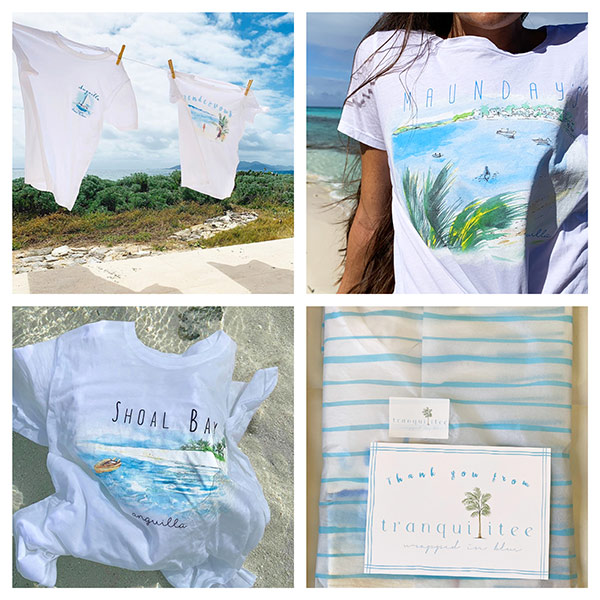 ---
Anguilla Updates & News
There continues to be zero new cases of COVID-19 in Anguilla. The island has been carefully re-opening internally and will begin repatriating its citizens who are currently overseas. Latest official update from H.E. The Governor and The Hon. Premier here.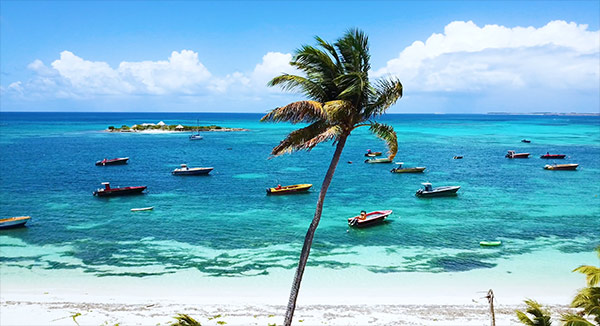 Restaurants are opening back up, and Bankie Banx and the Sunshine Shack have been keeping the good vibes alive. Click here for a wonderful afternoon performance by the legend himself.
Down the beach, CuisinArt Golf Resort & Spa deserves a round of applause. The iconic hotel has kept their entire team employed through these times. Their family of staff have been hard at work beautifying the property and implementing new safety measures.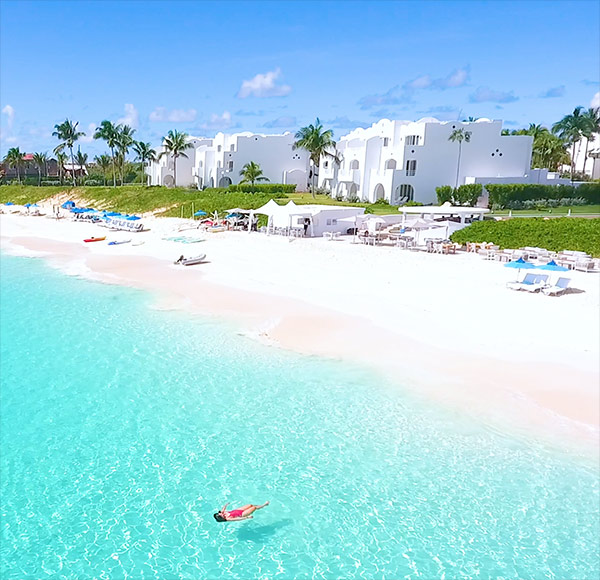 Their popular beachfront restaurant, Breezes at The Reef now features contactless menus in addition to physical menus. Simply scan a QR code and Breezes' entire tasty menu appears on your mobile device.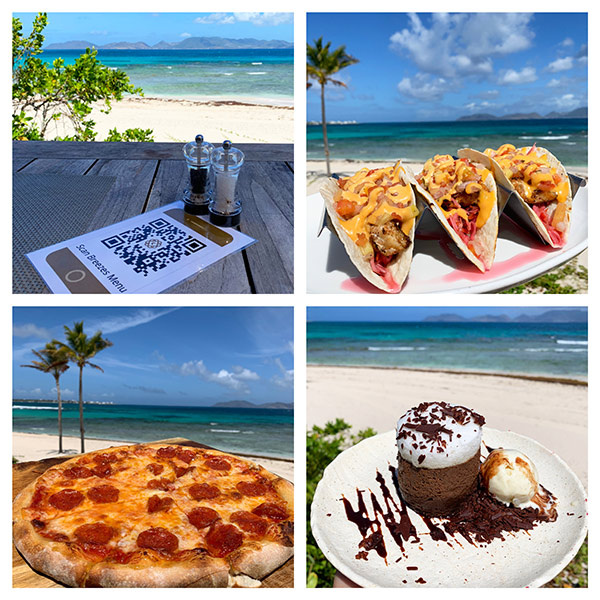 If you are starting to plan a trip to Anguilla, CuisinArt is currently offering terrific specials, including $500 of resort credit. Click here for CuisinArt's specials.
For a private villa getaway? Tranquility is abound at Beach Escape Villa. Set directly on sandy beach, with five bedrooms and multiple outdoor and indoor lounging spaces, Beach Escape is one of the best value villas in Anguilla. More on Beach Escape here.
Our good friend, Jackie Pascher at Island Dream Properties has openings for the Christmas season.
PeriTwinkle: Set in West End and available from just $372/night, PeriTwinkle hits all of the high notes!
Sea Winds Villa: Sea Winds catches the breeze with a southern view of Caribbean blue.
Special bonus: Island Dream Properties is offering a complimentary Anguilla Card for anyone mentioning Anguilla Beaches at the time of booking.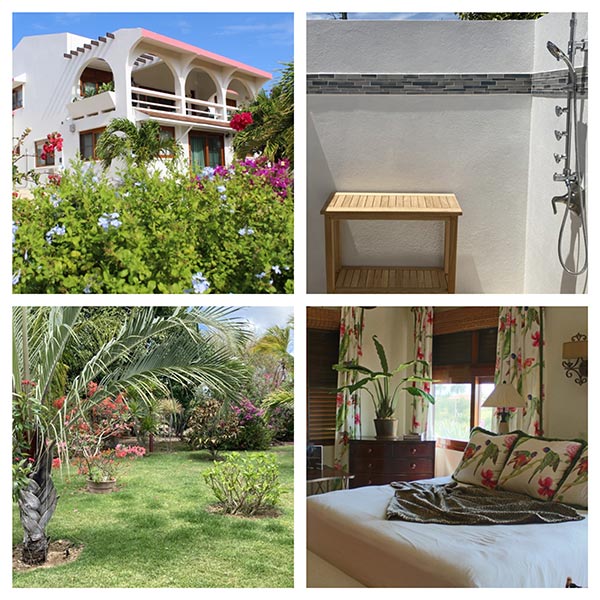 We will keep you updated via this newsletter and this webpage as Anguilla travel updates continue to progress.
Until then...
---
Saving You a Seat 💗⛱
For an extra-big dose of Anguilla calm, head over to our new YouTube Channel. We have been posting hour-long videos of Anguilla's beauty right here, every week.
The latest turquoise hue from our YouTube?...
Saving You a Seat at Tranquility Beach
Filmed at Tranquility Beach Anguilla, this new boutique hotel is the latest project by renowned architect, Ian "Sugar George" Edwards and Neil Freeman. Right on one of Anguilla's best beaches, open to crisp sea breeze and complete with a host of upscale amenities, Tranquility Beach is a dream.
For the calming one hour video of Tranquility Beach and Meads Bay's beauty, click here.
For more on Tranquility Beach Anguilla, click here.
Another session of blue therapy? This soothing video has become a favorite, captured at the ever-peaceful and tucked away Long Bay Villas and Santosha Villa Estate.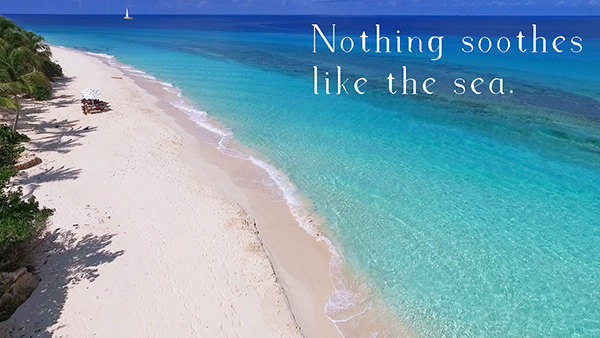 To subscribe for more calming videos, click here.
We so hope these videos bring you a big dose of Anguilla calm until we are all "back to blue." We will keep you posted as more announcements are made❣️
Until then, sending you lots of sunshine & safe and well wishes,
Nori & Louise
---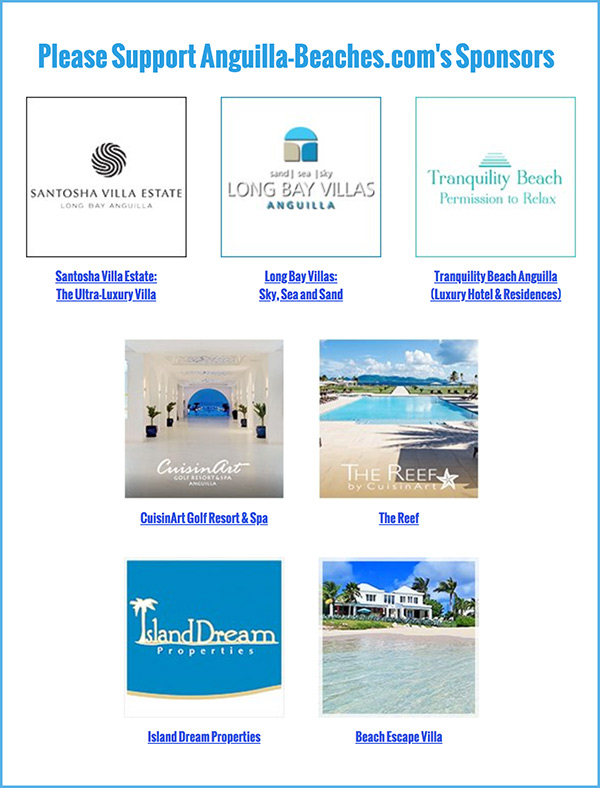 ---
Anguilla-Beaches.com