---
Combing Anguilla's Beaches for the Best
Anguilla Beach Lovers brings you a fresh dose of "Tranquility Wrapped in Blue" every month. And now you can wrap yourself in our Tranquilitee, the softest, most comfy tee you've ever worn.
If you like this newsletter,, please do a friend a favor and "pay it forward."
If a friend did forward this to you and if you like what you read, please subscribe by visiting...
---
Issue #130, July 1, 2020
Let's take a load off, Tranquility Beach-style...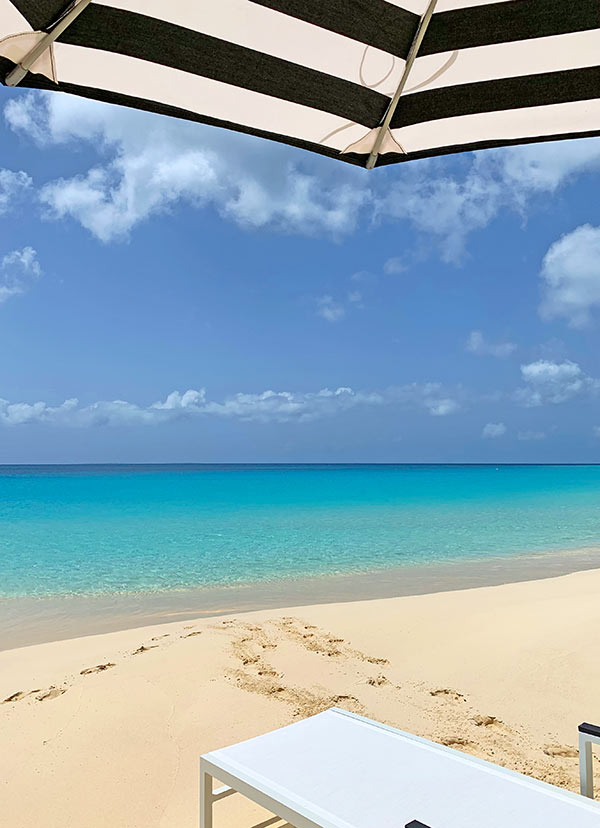 Right on Meads Bay, Tranquility Beach's setting has been soothing our soul. Ian "Sugar George" Edwards and Neil Freeman's latest project is right out of a Caribbean dream.
Those waters seem to stretch forever, in an infinite gradient of blue...
Breathe a deep sigh of relief and take a long look at Meads Bay's blues with our latest relaxing YouTube video...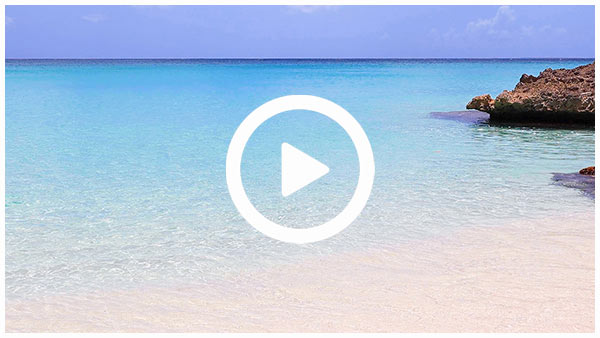 Click here to turn on Meads Bay calm.
---
Stream The Calm All Summer Long
Sit back, relax and zen out to the waves over on our new YouTube channel.
Click here to bring on Anguilla calm and stream the calm all day long, while you work or cook.
The newest "shades of blue?"...
We so hope these videos bring you a slice of Anguilla paradise.
To never miss a calming video, click here to subscribe to our new YouTube channel.
---
To Really Feel The Calm?
To feel those Anguilla vibes 24x7x365, save 25% on our extra-comfy Tranquilitees with the code...
FEELTHECALM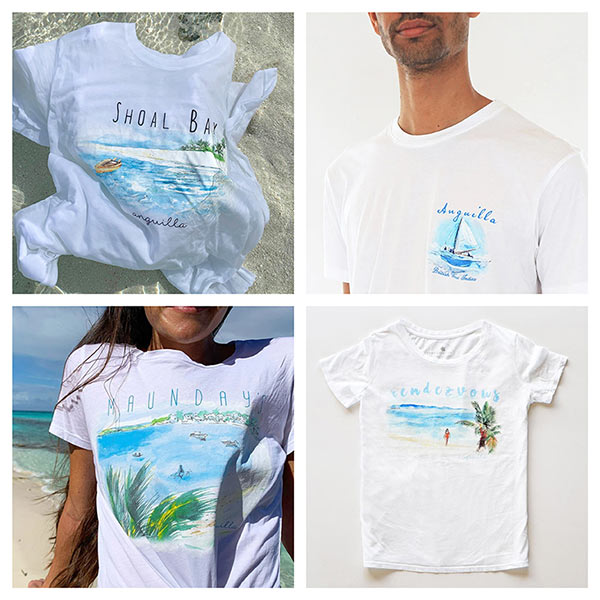 Enter the code at check out and save 25% on women's and men's tees.
Click here to get your Tranquilitee.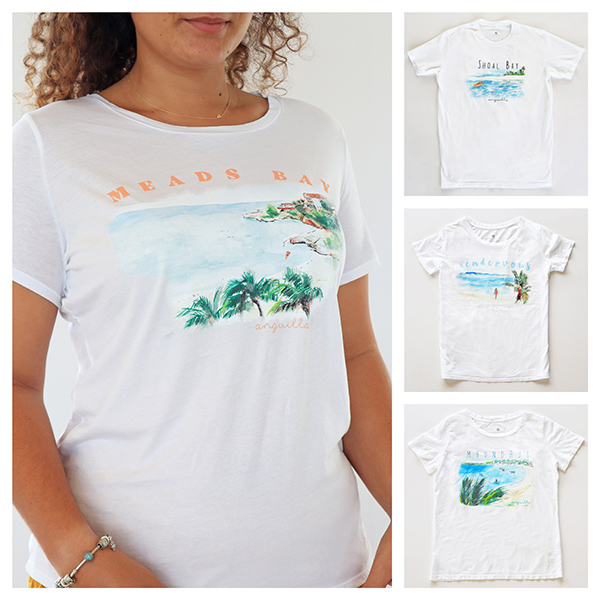 ---
Anguilla News & Updates
Anguilla has been officially categorized by the World Health Organization as having "no cases" of COVID-19. The island has started repatriating its citizens and residents who were overseas. Latest official updates from H.E. The Governor and The Hon. Premier here.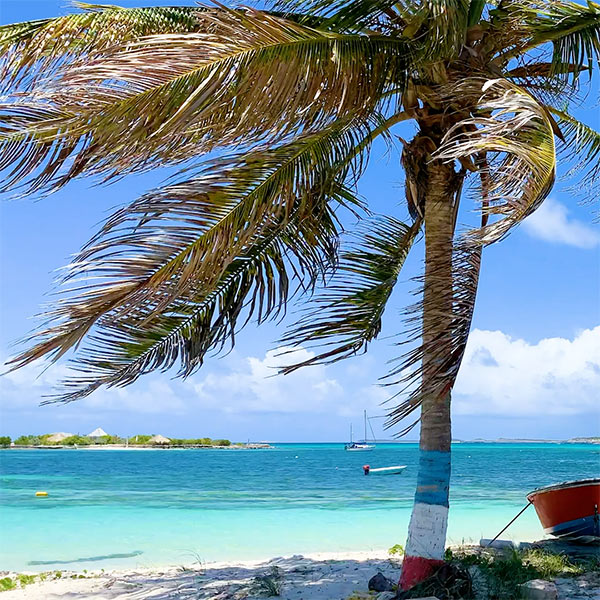 Restaurants are open, and our #1 favorite Anguilla activity, Tradition is back in the water...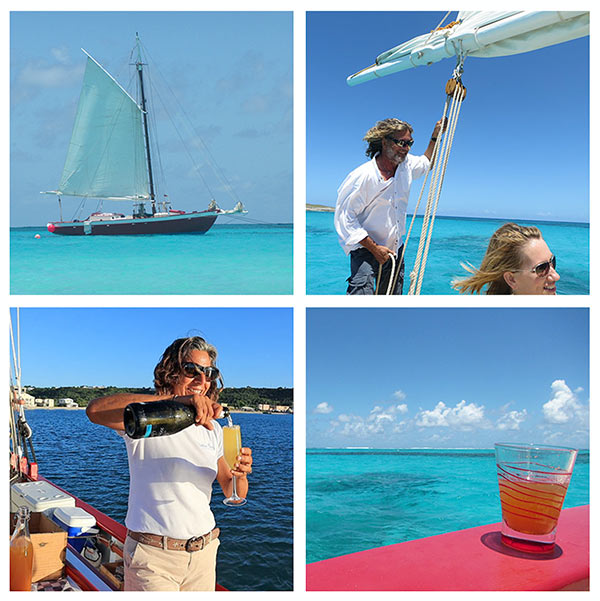 Tradition is currently offering 10% off all Tradition Sailing Gift Cards. That's not all... purchase your Gift Card before July 31st AND you're automatically entered into a draw for a 2nd gift card of equal value!
Tradition Gift Cards make the perfect gift for anyone planning their next Anguilla vacation. Surprise your Anguilla-loving friend with one of Tradition's exceptional sailing excursions. Gift cards can be purchased in any denomination. Choose the Prickly Pear Lobster Lunch Sail, the Half Day Lobster Lunch and Snorkel Adventure, or the romantic Sunset Sail.
Haven't cemented your next Anguilla vacation plans but want to take advantage of 10% off savings and a chance to win the gift card raffle? No problem. Simply purchase a gift card for yourself and redeem it once your vacation plans are in order!
There is no expiry and Gift Cards are redeemable at any time.
By purchasing a Tradition Sailing Gift Card, you're actually giving two gifts in one. Knowing that you've given the perfect gift and saved some cash is not the only bonus to purchasing a Tradition gift card. With each gift card purchase you're helping to ensure Laurie & Deb have the funds available for Tradition's annual maintenance before the season gets underway after hurricane season. Your support keeps Tradition and her Caribbean sailing history alive!
To purchase your Tradition Gift Card, contact Deb directly at: traditionsailing@gmail or 1-264-476-7245 (please do not purchase online).
More Heart-Warming News
Beloved husband-wife team, Bob & Melinda Blanchard of the world-renowned Blanchards Restaurant, have raised over $200,000 to feed over 1,000 families in Anguilla. Read the full story here.
CuisinArt Golf Resort & Spa also deserves a round of applause. The iconic hotel has kept their entire team of staff employed since borders closed.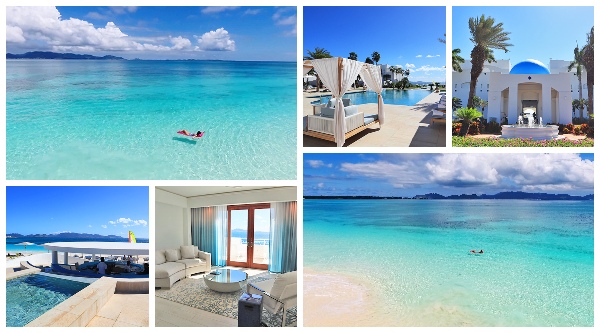 Chef Ken has been whipping up extraordinary Asian nights at their popular beachfront restaurant, Breezes at The Reef. With sushi platters, crispy shrimp noodles and Korean fried chicken, Chef is putting his talents on display!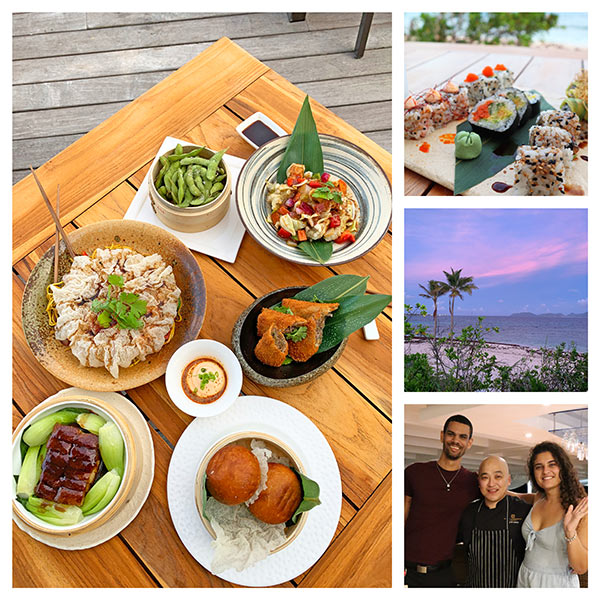 From sushi, to spa, to golf, to beautifying the grounds, CuisinArt's family has been hard at work.
If you are starting to plan a trip to Anguilla, CuisinArt is currently offering terrific specials, including $500 of resort credit. Click here for CuisinArt's specials.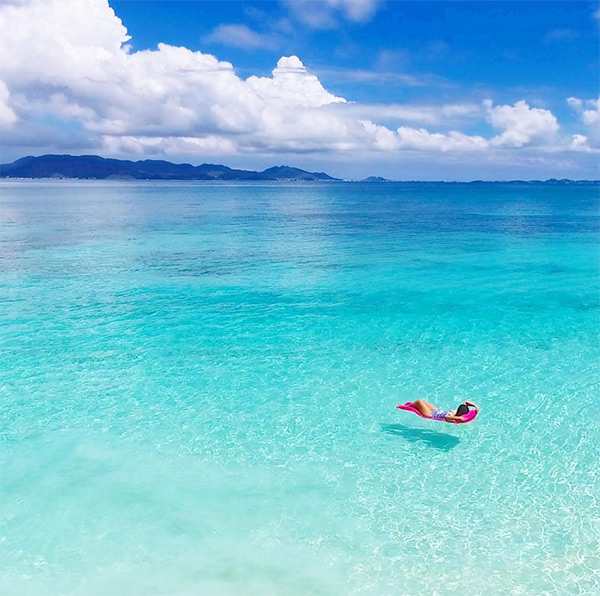 If you are planning a private villa getaway, Beach Escape Villa is Anguilla's most high value villa. The five bedroom property lay outs in two private buildings directly on sandy beach. With multiple outdoor and indoor lounging spaces, grassy lawn and private pool, Beach Escape is a leading choice for a family getaway. More on Beach Escape here.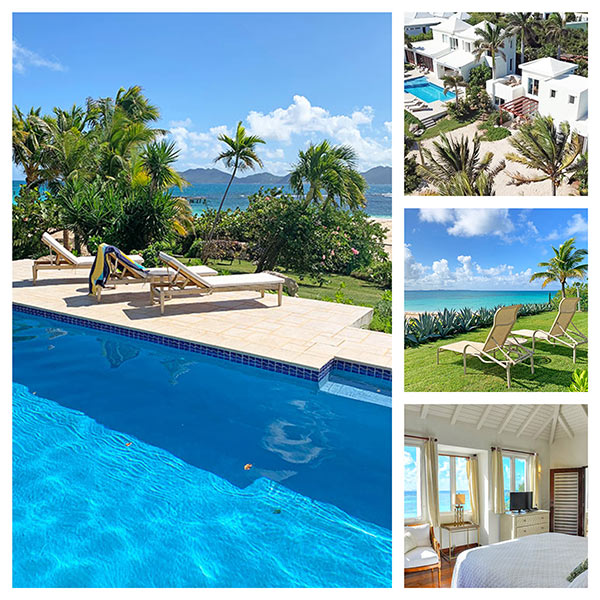 Our good friend, Jackie Pascher at Island Dream Properties has openings for the Christmas season.
PeriTwinkle: Set in West End and available from just $372/night, PeriTwinkle hits all of the high notes!
Sea Winds Villa: Sea Winds catches the breeze with a southern view of Caribbean blue.
Special bonus: Island Dream Properties is offering a complimentary Anguilla Card for anyone mentioning Anguilla Beaches at the time of booking.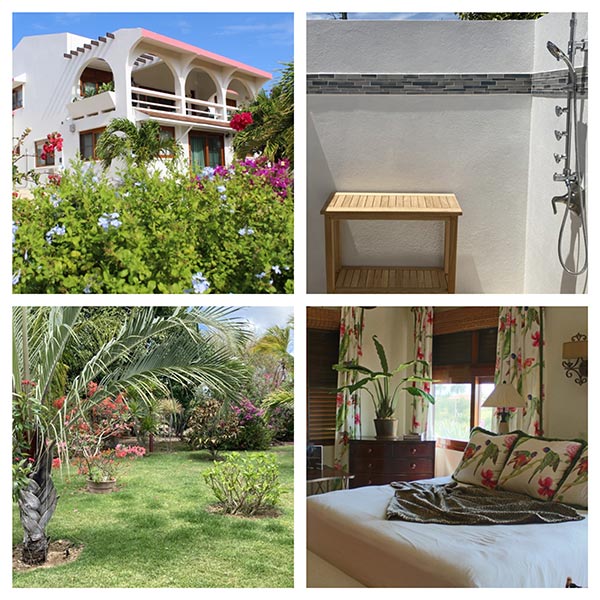 We will keep you updated via this newsletter and this webpage as Anguilla travel updates continue to progress.
Until then...
---
Serenity Begins With a Single Step 💗🏝
Let's take a stroll on the beach and soak up the natural beauty of Long Bay Villas and Santosha Villa Estate, over on Long Bay...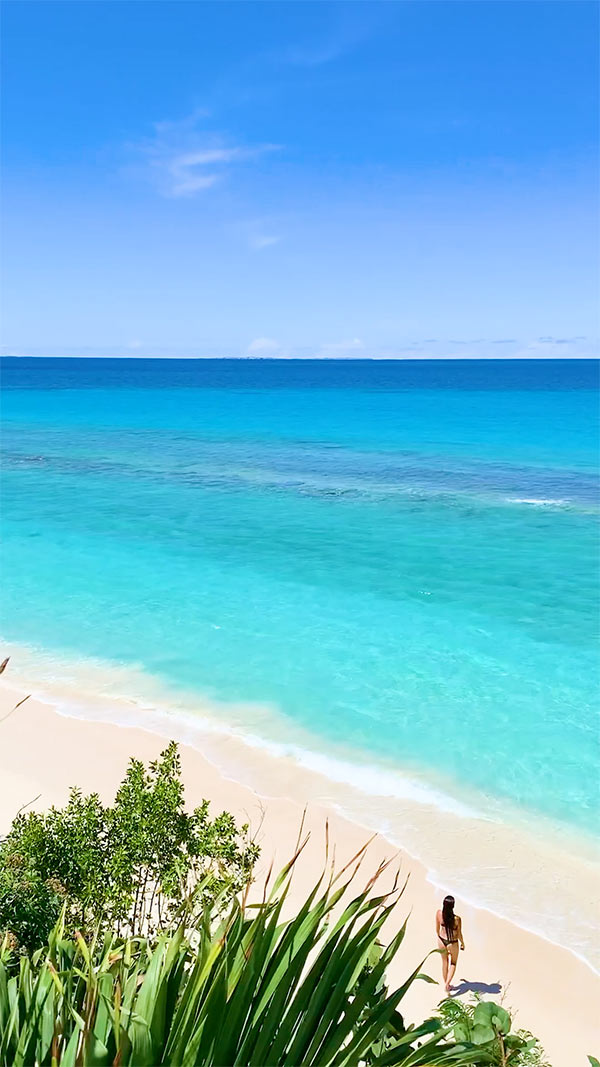 Or perhaps, let's meander around Shoal Bay's famous "point" of blue...
While we're at it, let's stop in at Meads Bay, too...
Click here for a virtual stroll & a soak on some of Anguilla's best beaches.
To subscribe for more calming videos, click here.
We are so missing you and can't wait to have you back. We will keep you posted as more announcements are made❣️
Until then, sending you and your family all of our love,
Nori & Louise
---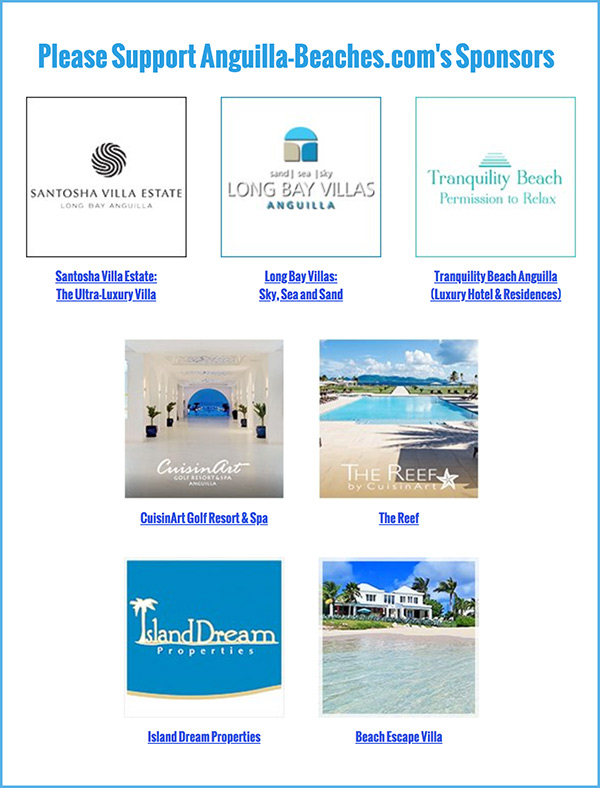 ---
Anguilla-Beaches.com