---
Combing Anguilla's Beaches for the Best
Anguilla Beach Lovers brings you a fresh dose of "Tranquility Wrapped in Blue" every month. And now you can wrap yourself in our Tranquilitee, the softest, most comfy tee you've ever worn.
If you like this newsletter,, please do a friend a favor and "pay it forward."
If a friend did forward this to you and if you like what you read, please subscribe by visiting...
---
Issue #132, August 31, 2020
Big news from Tranquility Wrapped in Blue 🤗✨💖
Anguilla is re-opening! The island is now in its soft opening phase. We are so excited about the news, and can't wait to have you back.
More on that below, but first?
Let's zen out in these incredibluuue waters...
From Meads Bay...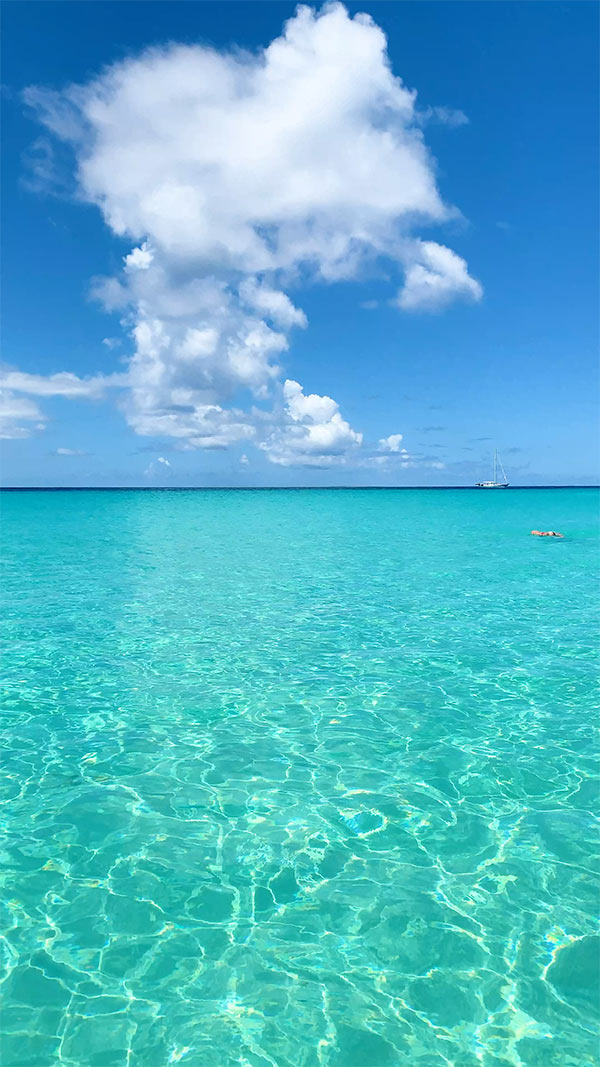 To Shoal Bay East...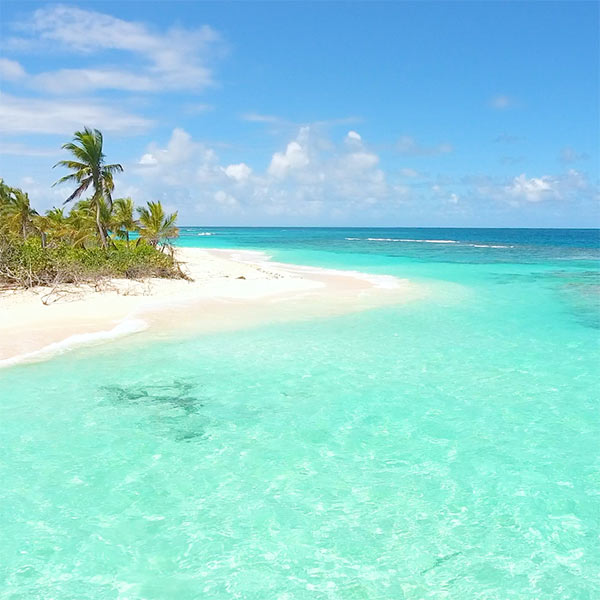 To Rendezvous...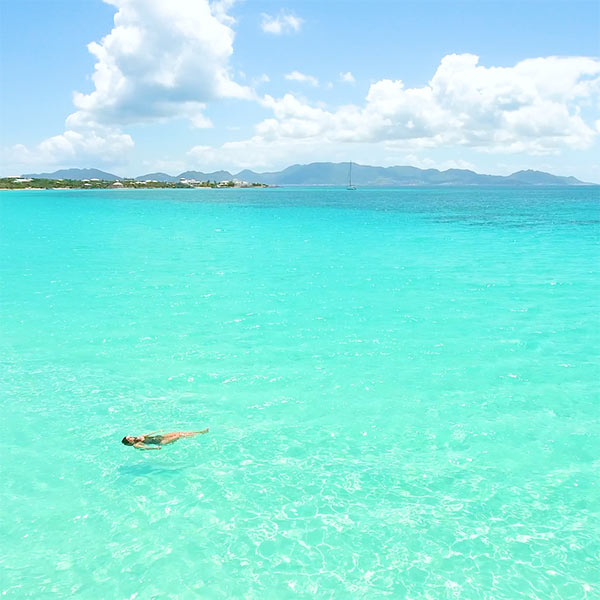 We just can't get enough of Anguilla blue!
---
Stream Anguilla Calm All Day Long
For an all-day dose of Anguilla sun, sea and sand, head over to our new YouTube channel! We post hours of Anguilla beach footage every week.
What's new from YouTube? Click here to take in the allure of Meads' pure azure waters.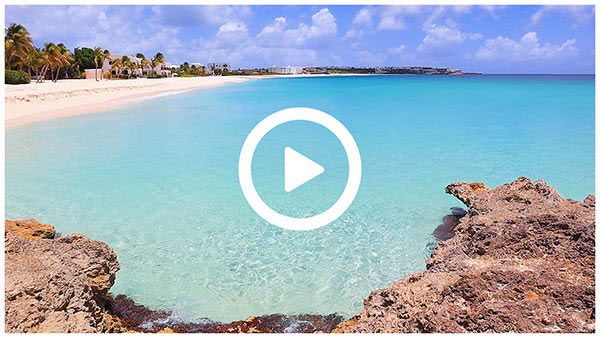 For an exclusive escape to Captain's Bay, click here.
We so hope these videos bring a big dose of Tranquility Wrapped in Blue to you 😌💗🏝
To never miss a calming video, click here to subscribe to our new YouTube channel.
---
Wear The Calm Every Day
To feel Anguilla calm every day, save 25% on our extra-comfy Tranquilitees with the code...
FEELTHECALM
... at checkout.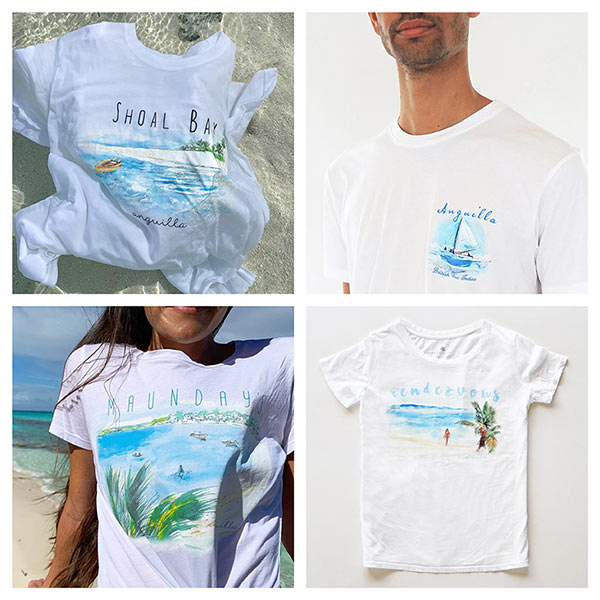 Enter the code at check out and save 25% on women's and men's tees.
Click here to get your Tranquilitee.
---
Anguilla's Soft Opening: Lose The Crowd. Find Yourself.
Anguilla has zero cases of COVID-19 and has been officially categorized by the World Health Organization as having "no cases" of COVID-19.
Because of this unique position, Anguilla is taking a careful and phased approach to its re-opening. The island is beginning its re-opening with an emphasis on longer-term stays.
Anguilla is currently accepting applications for stays beginning now-Oct. 31. For arrivals after Nov. 1, applications will be accepted in late September. (Stay tuned for details.)
Applications from all countries are being accepted, with priority given to folks who are staying for longer periods of time, and coming from a country with a COVID-19 prevalence rate of less than 0.20%.
Here are the details...
Requirements
Complete pre-registration on the official BeatCovid19.ai website.
Insurance which covers COVID-19 medical costs and full hospitalization, doctors' visits, prescriptions and air ambulance.

Our family's recommendation for medical insurance? Get in touch with Gabriel Bigotti of GB Health. Gabriel will find the best policy for you. He has consistently gone above and beyond for our family. We've been insured through him since 2008 and can't say enough good things about him. Visit Gabriel's website for details.

Covid-19 Testing Prior to Arrival & During Your Stay

A negative PCR test result obtained three to five days prior to arrival is required.
Upon arrival, visitors will be given a PCR test.
A second test will be administered on day 10 of your visit, for those originating from low-risk countries, and on day 14 for guests arriving from higher-risk countries.

First 10-14 Days of Stay

Remain quarantined at your approved location for 10-14 days.
Undergo regular health monitoring during this period.
Obtain a negative PCR COVID-19 test to be released from quarantine.
Following that final negative Coronavirus test, you are free to explore the island.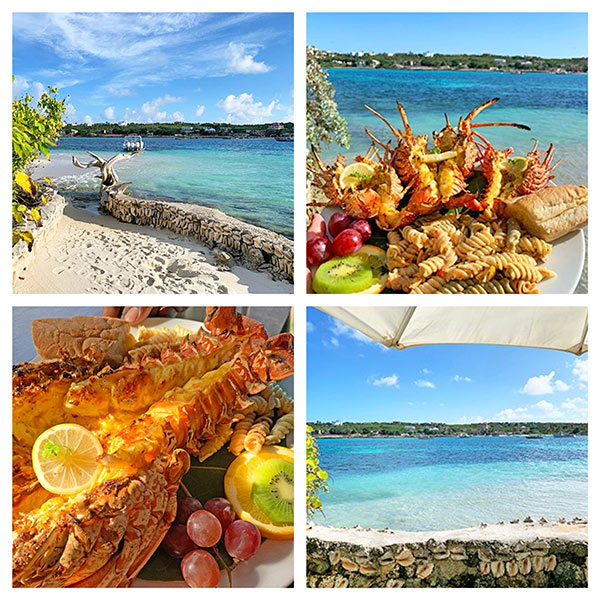 Fees
Executing this program with care is of the utmost importance to protect Anguilla and its citizens. The additional protocols (above) will be costly. As such, the Government of Anguilla has put the following fees in place.
For a stay of under 3 months
Individual Traveler: US$1,000
Business Guest: US$1,000
Family (4 persons): US$1,500 (There will be a charge for additional family members, which will be shared on the site.)
This fee covers two tests per person, surveillance and costs associated with the additional public health presence.
For a stay of over 3 months and up to 12 months:
Individual Traveler: US$2,000
Business Guest: US$2,000
Family (4 persons): US$3,000 (There will be a charge for additional family members, which will be shared on the site.)
If you are working remotely, there is no better time to visit Anguilla!
Click here for full details and to submit your application via the official BeatCovid19.ai website.
---
Where To Stay?
Beach Escape Villa
At Beach Escape Villa, tranquility is a shore thing.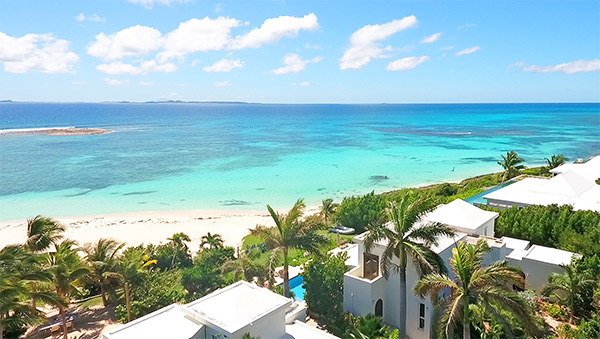 Our family fell in love with Beach Escape Villa many moons ago, based on its location alone. A villa with chic beach house charm, Beach Escape is true to its name.
Set on secluded Sandy Point beach, at Beach Escape you are directly on sandy beachfront.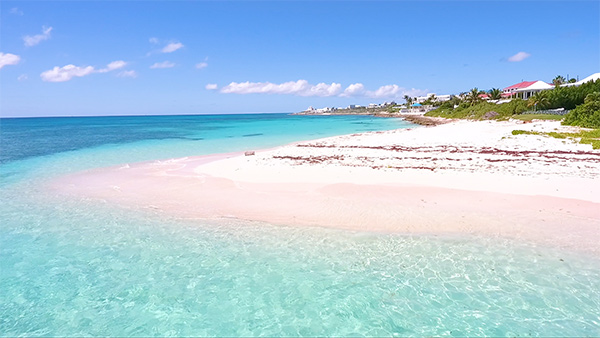 Beyond location, Beach Escape is one of the most comfortable and user-friendly villas in Anguilla.
Five bedrooms, plush media room, modern kitchen with outdoor cooking options and indoor and outdoor dining and lounging spaces span out over the villa's two buildings.
Two heavenly master suites are in the villa's main house, while two additional master suites and a twin room are in the guest house.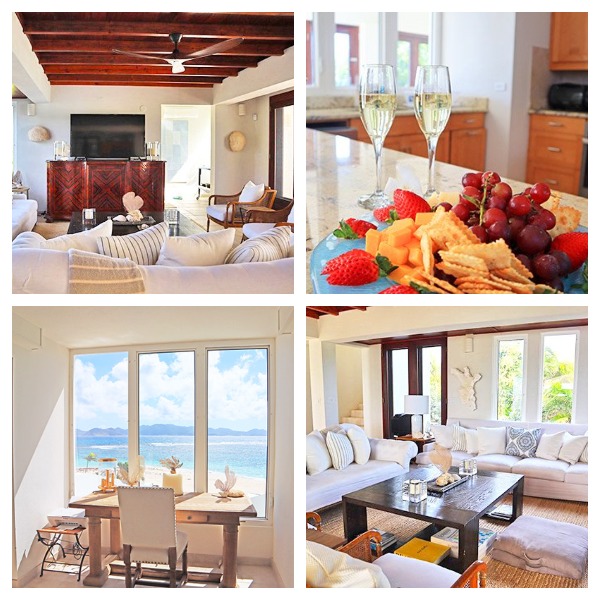 With direct beach access, grassy lawn, sandy front, Apple TV, SONOS, EVO grill, tropical landscaping, solarium-eque showers, oversized screened-in patios, luxurious outdoor couches…
Beach Escape is an ideal choice for a beach escape!
More on Beach Escape Villa
NOTE: One of the defining aspects to Beach Escape is its beachfront location. Throughout the current quarantine period, you have access to the villa's sandy beach.
---
Long Bay Villas
Long Bay Villas is Anguilla's most elegant and iconic ultra-luxury villa! The property takes your breath away in three distinct ways: Sky Villa, Sea Villa and Sand Villa.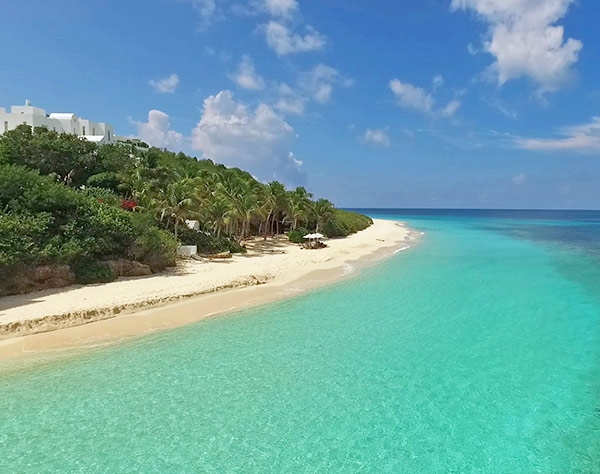 The estate's three stark-white villas tier down the lush hillside that slopes up from pristine and exclusive Long Bay beach. Each villa's unique setting emphasizes a different perspective of "Long Bay Blue."
Inside, the grand villas combine to boast 16 bedrooms with over 19,000 square feet of indoor/outdoor living space that can accommodate 33 guests.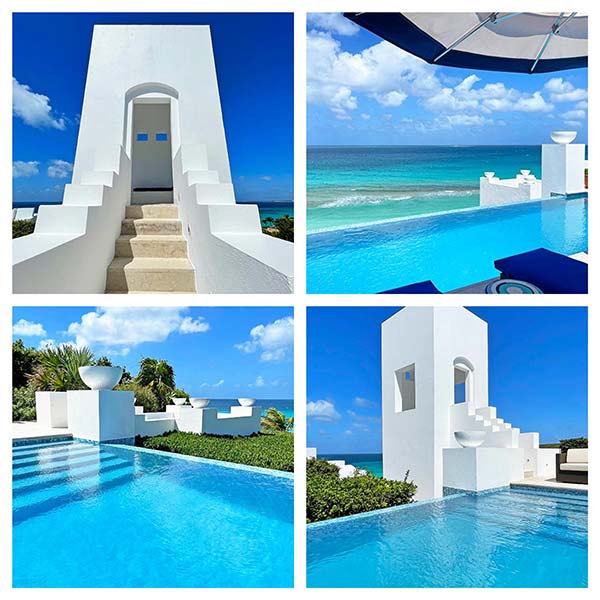 There is no spot more private or luxurious than Long Bay Villas!
Long Bay Villa is currently holding a fabulous special: 7th night free when you book by December 15, 2020 and stay before December 15, 2021.
More on Long Bay Villas
NOTE: Guests have direct beach access throughout the current 10-14 day quarantine period.
---
Santosha Villa Estate
Next door to Long Bay Villas lies the ultra-exclusive Santosha Villa Estate.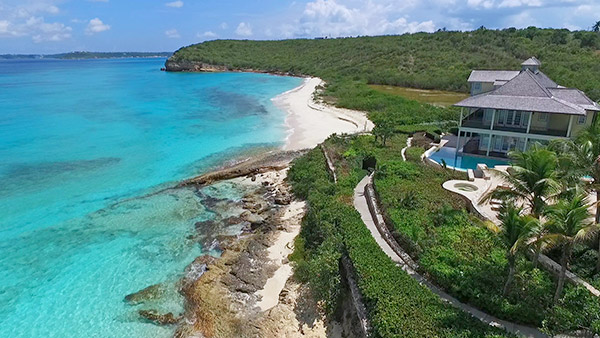 A 37,000 square foot West Indian-style estate, Santosha is of a bygone era. Its design is classic Caribbean, immaculately executed. A marked sense of relaxed sophistication washes over you as you walk through the nine bedroom property.
From regal crown moldings, to mahogany four poster beds, to antique sconces, louvre doors and double-paned windows, to the grand spiral staircase and wrap around verandas, each and every piece has been carefully designed. Each ornamental touch has been hand-selected for its specific place.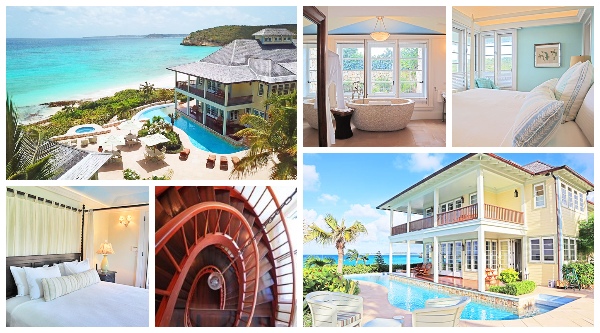 Sprawling across 4.5 lush acres and able to accommodate 23 guests, Santosha Villa Estate is Anguilla's most grand ultra-luxury villa.
Santosha Villa Estate is currently holding a high-value special: 7th night free when you book by December 15, 2020 and stay before December 15, 2021.
More on Santosha Villa Estate
NOTE: Guests have direct beach access throughout the current 10-14 day quarantine period.
---
Affordable Villa Rentals From Island Dream Properties
Our good friend, Jackie Pascher at Island Dream Properties is holding staff training and getting her villas certified for occupancy according to Anguilla's new guidelines.
Jackie's collection of villa listings is unrivaled. She has a huge inventory of villas in all price categories!
For Jackie's villa rental listings, click here.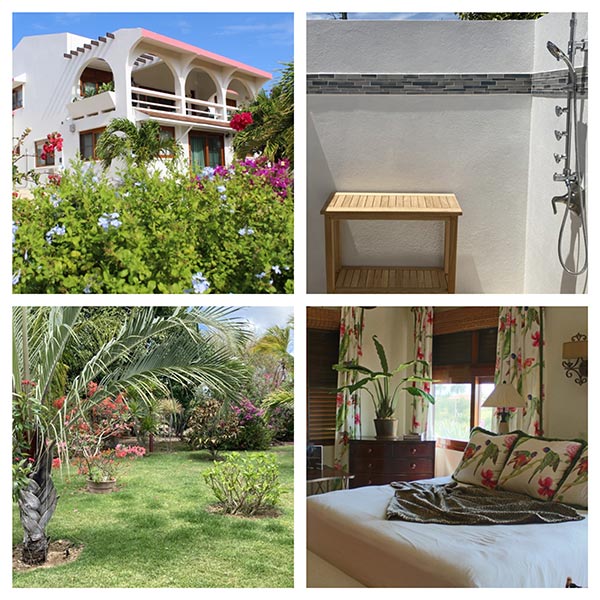 Thinking of a much longer-term stay? Jackie has some excellent real estate deals!
Her latest listing?...
Little Harbour Cottage - $475,000
Little Harbour Cottage is a well built, easy to maintain Caribbean-style home in Little Harbour.
The home consists of a great room with kitchen and two bedrooms on opposite sides of the house ensuring privacy. Each bedroom has a door leading out to the gallery and pool, ceiling fans, a/c, and ensuite bathroom with walk in shower.
The kitchen has an island, pantry, refrigerator and stove with upper and lower cabinets. French doors from the living area go out to the semi covered gallery and to the pool area.
On the lower level is a laundry room with washer/dryer, pump and mechanical room and storage.
---
Anguilla Love
A Special Dose of Anguilla Love From Willow Woodward
Many thanks to Willow Woodward for sending in her beautiful song and video filmed in Anguilla, "For The Love."
Willow and her family have been visiting Anguilla for 16 years. Her first trip to Anguilla was when she was just 9 months old!
Since day one, the island has captured her and her family's hearts. Spending many a-day on the shores of Rendezvous Bay, Anguilla is their home away from home.
Fast forward 16 years and today, Willow is a talented musician and songwriter. It is no surprise that her latest music video, "For The Love," was filmed at her favorite spot on earth...!
Click here for Anguilla love from Willow Woodward.
---
AARF's Pet Voucher Program
Last but not least, with this downturn in tourism, underemployed residents are struggling to feed their cats and dogs.
AARF is seeking donations for their voucher program. Vouchers will provide $20 USD of credit for cat or dog food per pet owner, as identified by the AARF Board Members.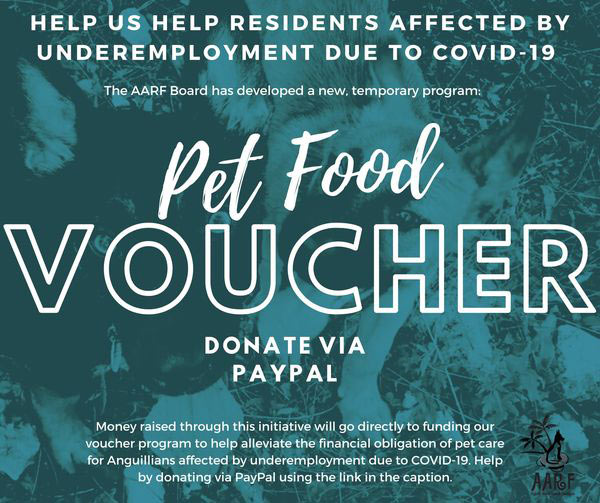 To help AARF and Anguilla's residents, please click here to donate via PayPal.
If you would prefer to donate via credit or debit, please email Jackie Pascher of AARF at: pascherj@islanddreamproperties.com
A huge thank you for all of your support!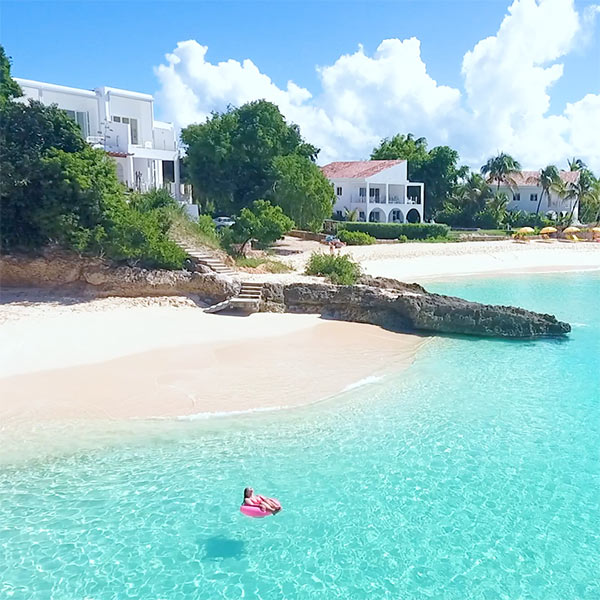 That's all for this month! We have been missing you dearly here in Anguilla and so hope to see you again soon.
As things progress, we will keep you posted with more travel updates via this webpage.
Until then, sending you lots of sunshine,
Nori & Louise
---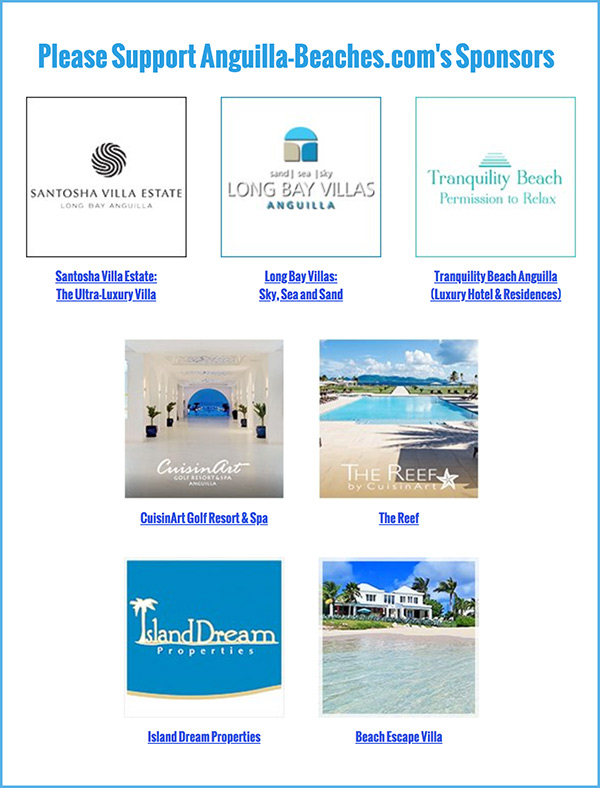 ---
Anguilla-Beaches.com