---
Combing Anguilla's Beaches for the Best
Anguilla Beach Lovers brings you a fresh dose of "Tranquility Wrapped in Blue" every month. And now you can wrap yourself in our Tranquilitee, the softest, most comfy tee you've ever worn.
If you like this newsletter,, please do a friend a favor and "pay it forward."
If a friend did forward this to you and if you like what you read, please subscribe by visiting...
---
Issue #134, November 7, 2020
Sending you an ocean of calm… 🌊✨💙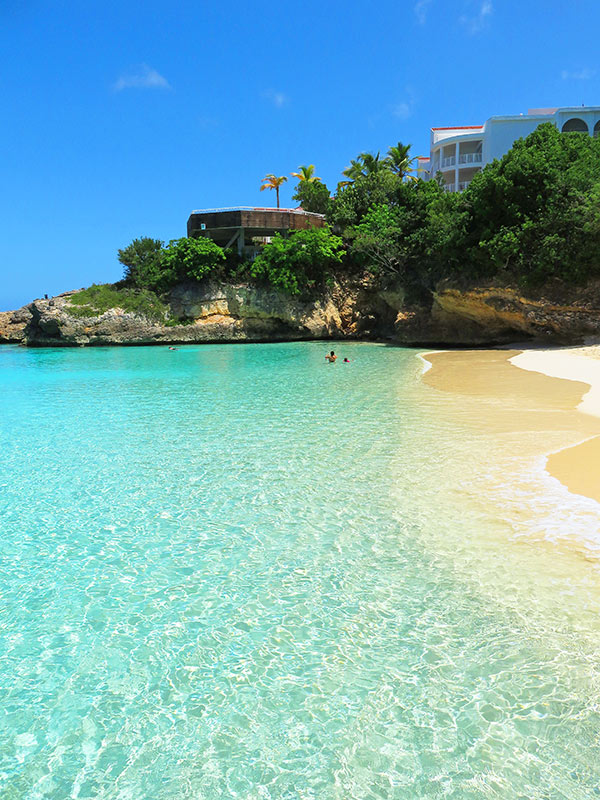 November is here and Anguilla is officially in Phase 2 of its re-opening.
More on that below. But first?
Let's breathe in a deep breath of Tranquility Wrapped in Blue…
---
Take 5 Minutes of Anguilla Calm
Head over to our new YouTube channel for 5 minutes of floating on in Shoal Bay calm.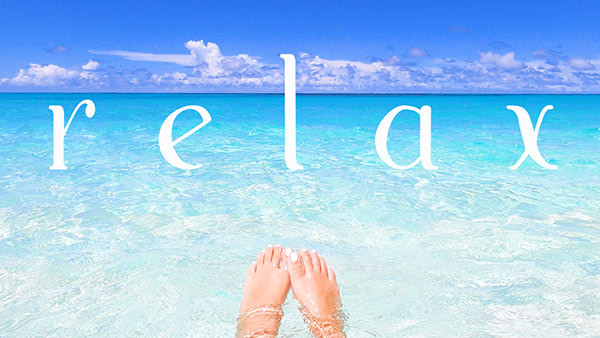 Until you return to Anguilla, we so hope our videos help bring "the calm" to you 💗🏝
To never miss a calming video, click here to subscribe to our NEW YouTube channel.
---
Let's Beach Every Week!
Speaking of beaching, we will be bringing the calm to you every week over on our brand new Patreon page.
Patreon brings a digital twist to the age old concept of "patrons of the arts." It's a modern way to support creators, especially important for independent travel sites in the time of COVID-19.
Patreon's paid-for platform allows folks like Louise and me to keep bringing you "what we do" at a small cost.
Love Anguilla Beaches? Please join us over on Patreon!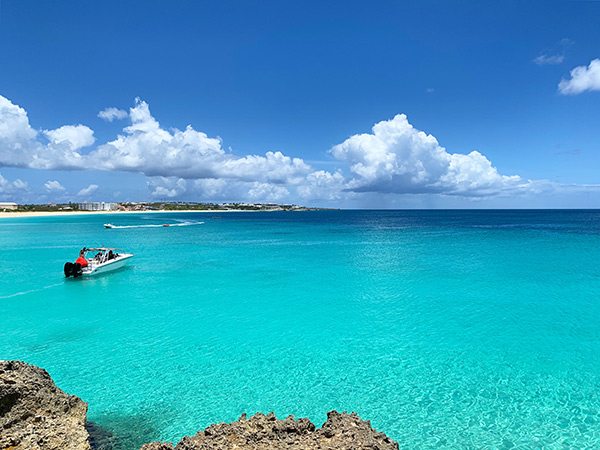 Here's how it works...
Every week we will be livestreaming Wrapped in Blue to you. This exclusive-to-Patreon program, 20-30 minutes long, takes you with us on beach walks, drives out to extreme points of Anguilla... and we take requests (want to see how to get to The Arch?)!
Join us for Anguilla fun, even if you can't make it here this winter!
If you love Anguilla and want to support our ongoing efforts to bring you the best of it, please choose from the 3 tiers of support.
Tiers include...
Beach Lover - $2/Month

The "latitude of gratitude" tier for general support of Anguilla Beaches (helps pay the bills!).

Beach Pro - $5/Month

Select this tier to tune into Wrapped in Blue weekly.

Beach VIP - $10/Month

Enjoy Wrapped in Blue weekly livestreams
AND a unique Anguilla gift every month, free or at an Anguilla-rock bottom price.  For example...

our high-res Anguilla beach photography (FREE)
custom postcard mailed (classic mail, not email) from Anguilla
one of our super-soft Tranquilitees, at 50% off (not offered at this price anywhere else)

... we take requests for these, too :-)
Click here to select your tier!
An ocean of thanks for all of your love, support and encouragement over the years. We could not do it without you.
We so hope to SEA you on the beach 🤗💗🏝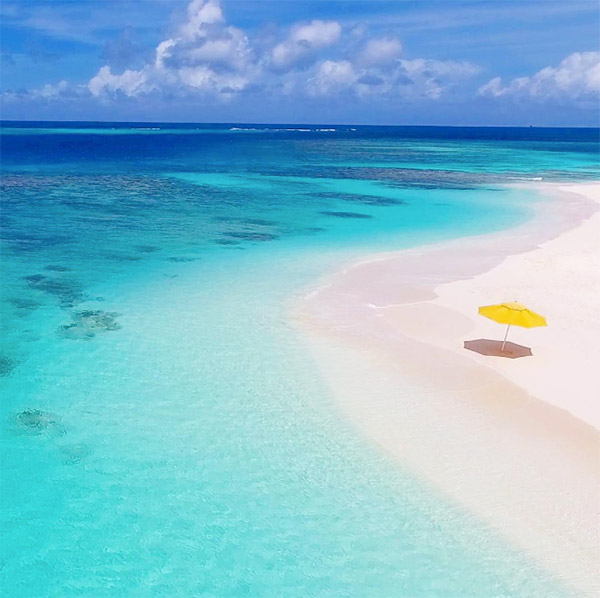 ---
Anguilla's Re-Opening: Current Travel Requirements
Anguilla has zero cases of COVID-19 and has been officially categorized by the World Health Organization as having "no cases" of COVID-19.
Because of this unique position Anguilla is taking a careful approach to its re-opening.
Nov. 1 marked the beginning of Anguilla's "Phase 2" of re-opening, with the introduction of the "bubble" concept for hotels.
Anguilla's iconic hotels are re-opening, including...
CuisinArt Golf Resort & Spa re-opens on Nov. 14
Malliouhana re-opens on Dec. 19
Cap Juluca is officially open.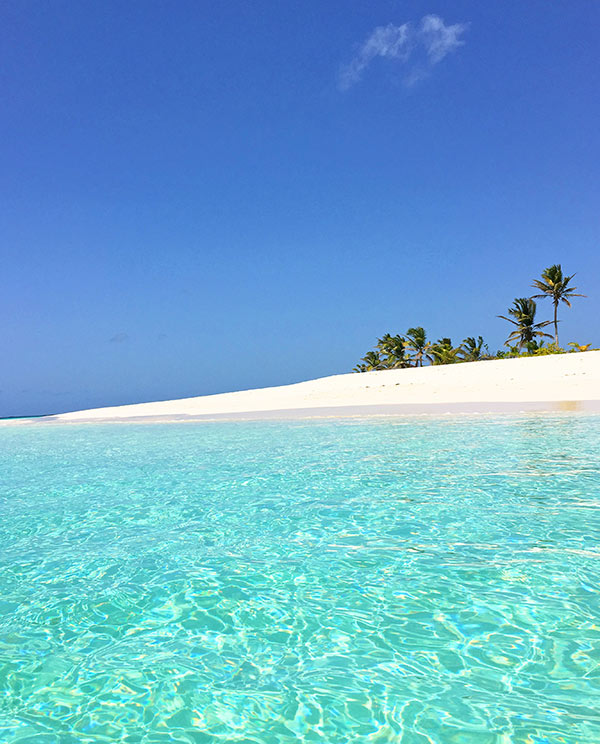 Current requirements include PCR testing, a 2 week quarantine (with fees for surveillance and testing) and medical insurance - for stays at approved hotels, villas and long-term rentals.
For guests staying at hotels, the island has implemented the "bubble" concept. During the 2 week quarantine guests can dine out, enjoy kayaking, yoga, trips to Sandy Island and Prickly Pear and more - at partners who are "in the bubble."
Click here for travel requirements.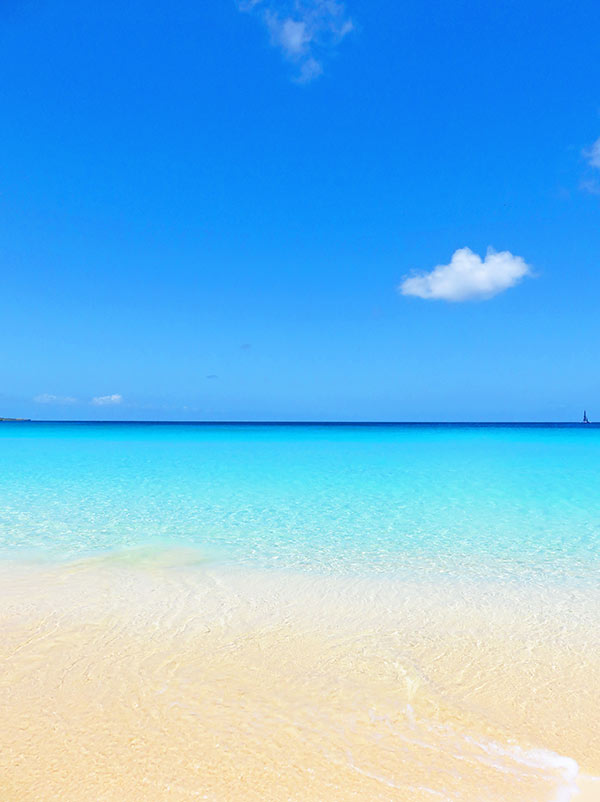 To submit your application to travel to Anguilla this winter, click here.
---
NEW Video: Step Inside Tranquility Beach Anguilla
The perfect winter escape? Tranquility Beach Anguilla ticks all of the boxes and has been officially approved for stays this season!
Click the play button below to step inside the brand NEW boutique hotel, right on Meads Bay's magnificent shores...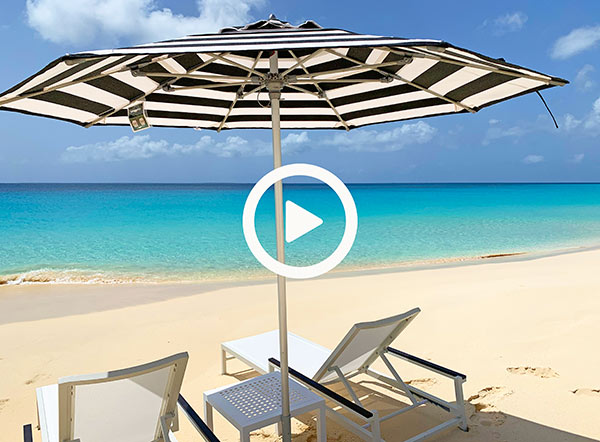 Tranquility Beach is the latest development by internationally recognized Property Developer and Architectural Designer, Ian "Sugar George" Edwards and a man with over 30 years in finance and real estate, Neil Freeman of Aries Capital.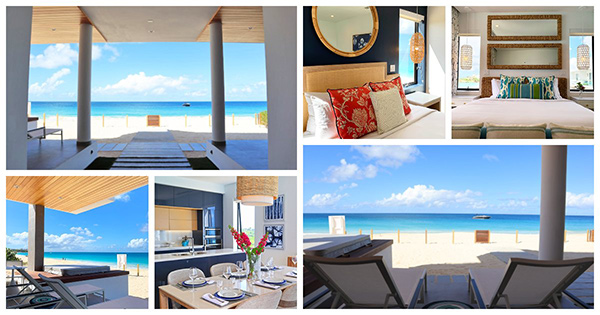 Tranquility Beach Anguilla is true to its name. Here, you are surrounded by the soothing sights and sounds of Anguilla's most coveted beach.
A mere stone's throw from some of the island's top restaurants, the property's location is unmatched.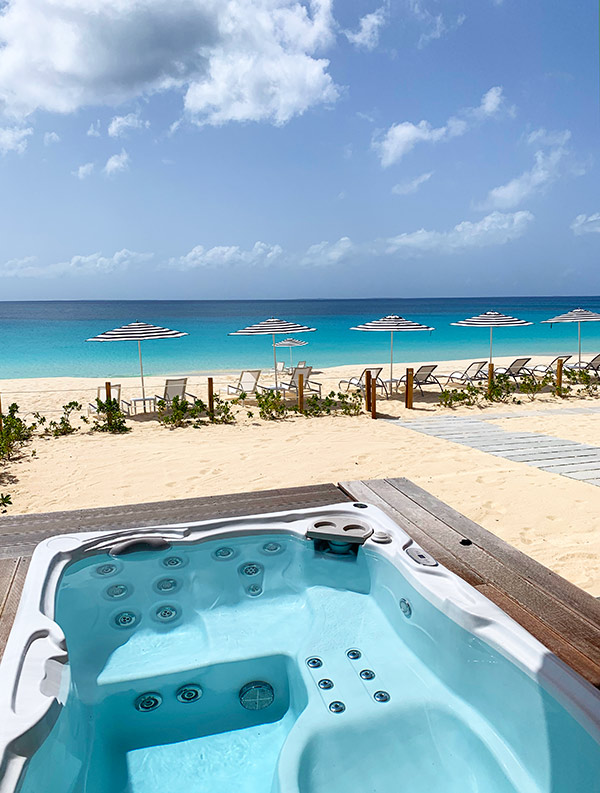 The setting goes hand in hand with superior design. Sugar George blends modern-cool with tropical-warmth.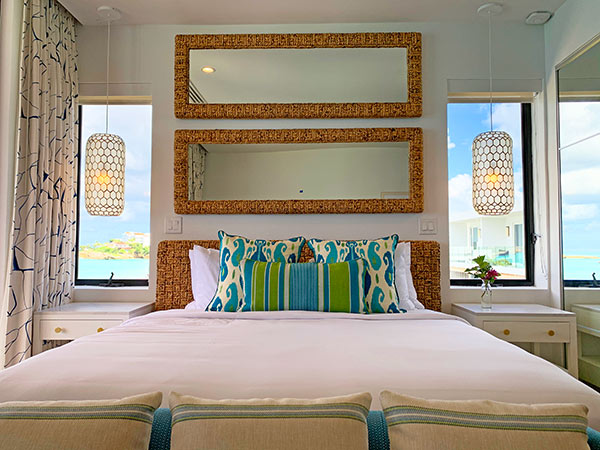 NEW Video: For a total look inside Tranquility Beach Anguilla, and for a video of our stay at the luxurious property, click here.
Sugar George and Neil have truly outdone themselves!
Tranquility Beach's location, design and furnishings all combine to create a state of the art Meads Bay property.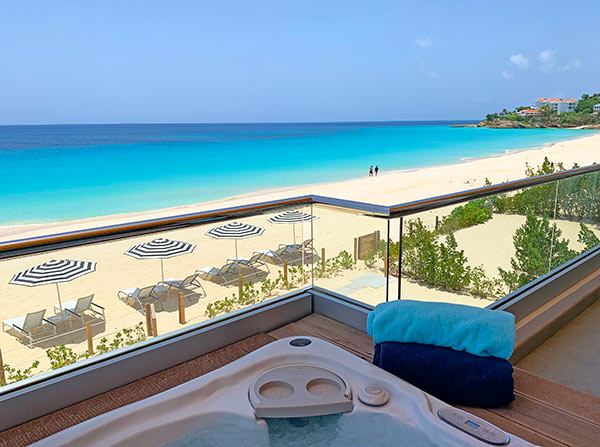 Details: Rates
Rates start at $350 USD per night in the low season. Rates include...
Iced drinks and towels at arrival
Complimentary bottle of champagne or wine each week
Fresh French pastries every morning
Twice weekly grocery provisioning (cost of goods not included)
Complimentary soft drinks and water
Daily drink vouchers on the beach, discounted watersports rentals and live music
Meals from Tasty's, Picante, Blanchards and other restaurants across the island can be delivered to the resort on request.
Additional rate discounts for long-term stays are also available.
Amenities "in The Bubble"
Tranquility Beach Anguilla has government approval and is "in the bubble." Guests can swim in the sea, use the beach chairs and play all day on Meads Bay.
On-property activities also include snorkeling, paddle boarding, yoga, volleyball, badminton, cornhole and use of the on-site gym.
During the two week stay-in-place period, guests are also free to dine at Straw Hat and Blanchards, golf at CuisinArt, visit Sandy Island and other approved businesses. (Stay tuned for a full list of businesses "in the bubble" coming soon.)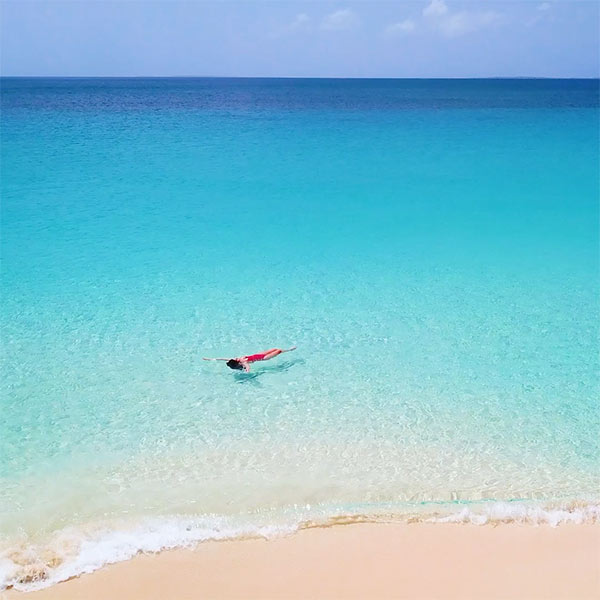 That's not all! Tranquility Beach's property manager, Deanna Cabrera takes excellent care of you during your stay. She is here to assist with everything, including entry approval and planning throughout your trip.
From location, to amenities, to service, Tranquility Beach Anguilla is five-star across the board.
To book Tranquility Beach Anguilla, see below.
Book Tranquility Beach Anguilla
---
Ready & Approved Villas For Winter Getaways
Also open and approved for stays this winter...
Beach Escape Villa
At Beach Escape Villa, tranquility is a shore thing.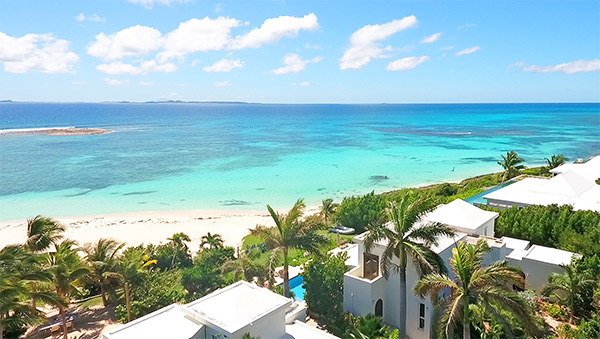 Our family fell in love with Beach Escape Villa many moons ago, based on its location alone. A villa with chic beach house charm, Beach Escape is true to its name.
Set on secluded Sandy Point beach, at Beach Escape you are directly on sandy beachfront.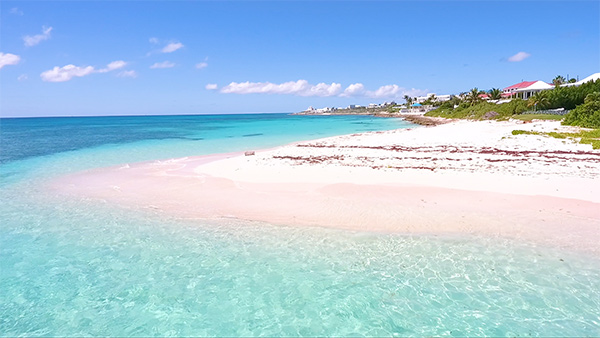 Beyond location, Beach Escape is one of the most comfortable and user-friendly villas in Anguilla.
Five bedrooms, plush media room, modern kitchen with outdoor cooking options and indoor and outdoor dining and lounging spaces span out over the villa's two buildings.
Two heavenly master suites are in the villa's main house, while two additional master suites and a twin room are in the guest house.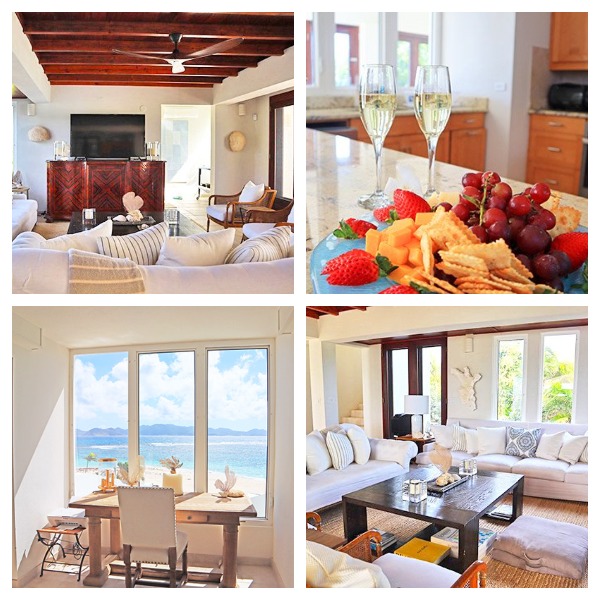 With direct beach access, grassy lawn, sandy front, Apple TV, SONOS, EVO grill, tropical landscaping, solarium-eque showers, oversized screened-in patios, luxurious outdoor couches…
Beach Escape is an ideal choice for a beach escape!
More on Beach Escape Villa
NOTE: One of the defining aspects to Beach Escape is its beachfront location. Throughout the stay-in-place period, you have access to the villa's sandy beach.
---
Long Bay Villas
Long Bay Villas is Anguilla's most elegant and iconic ultra-luxury villa! The property takes your breath away in three distinct ways: Sky Villa, Sea Villa and Sand Villa.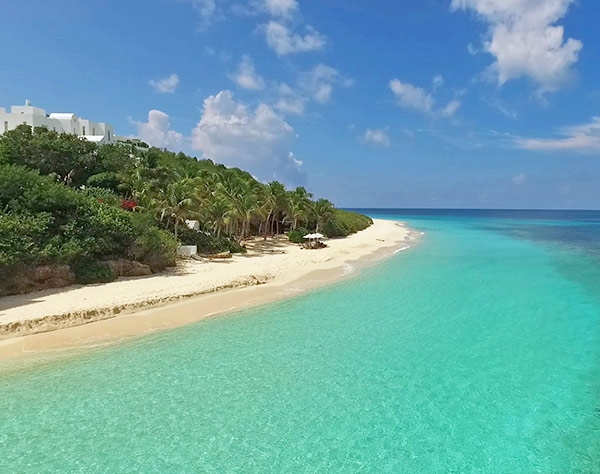 The estate's three stark-white villas tier down the lush hillside that slopes up from pristine and exclusive Long Bay beach. Each villa's unique setting emphasizes a different perspective of "Long Bay Blue."
Inside, the grand villas combine to boast 16 bedrooms with over 19,000 square feet of indoor/outdoor living space that can accommodate 33 guests.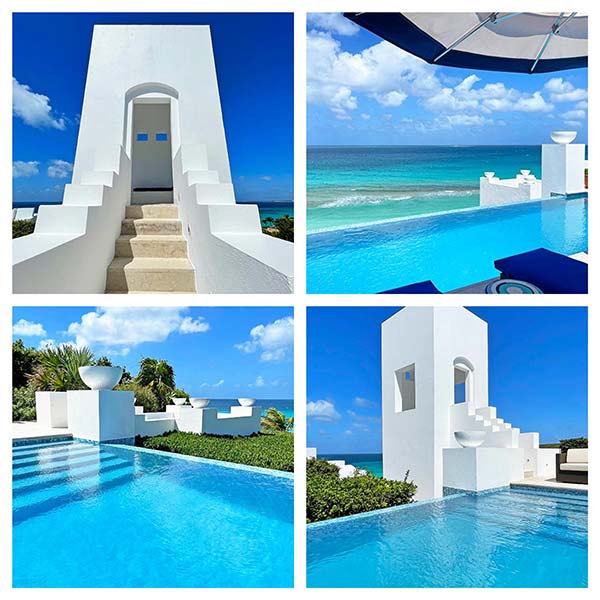 There is no spot more private or luxurious than Long Bay Villas!
Long Bay Villa is currently holding a fabulous special: 7th night free when you book by December 15, 2020 and stay before December 15, 2021.
More on Long Bay Villas
NOTE: Guests have direct beach access throughout the current stay-in-place period.
---
Santosha Villa Estate
Next door to Long Bay Villas lies the ultra-exclusive Santosha Villa Estate.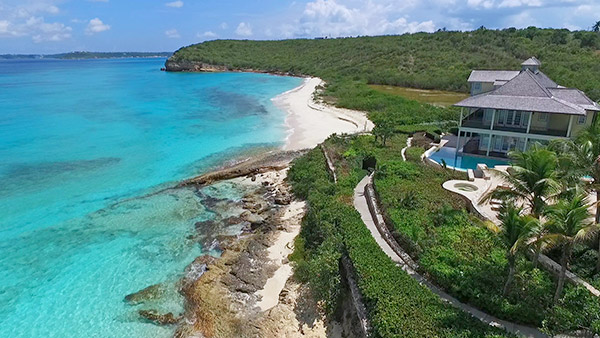 A 37,000 square foot West Indian-style estate, Santosha is of a bygone era. Its design is classic Caribbean, immaculately executed. A marked sense of relaxed sophistication washes over you as you walk through the nine bedroom property.
From regal crown moldings, to mahogany four poster beds, to antique sconces, louvre doors and double-paned windows, to the grand spiral staircase and wrap around verandas, each and every piece has been carefully designed. Each ornamental touch has been hand-selected for its specific place.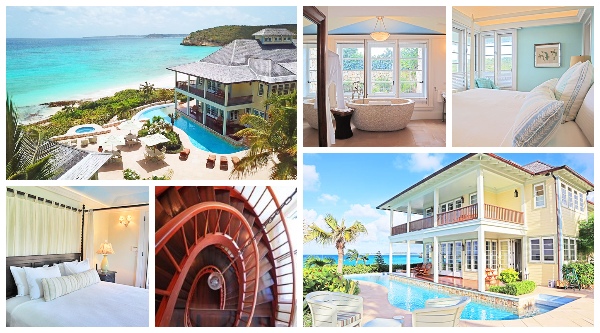 Sprawling across 4.5 lush acres and able to accommodate 23 guests, Santosha Villa Estate is Anguilla's most grand ultra-luxury villa.
Santosha Villa Estate is currently holding a high-value special: 7th night free when you book by December 15, 2020 and stay before December 15, 2021.
More on Santosha Villa Estate
NOTE: Guests have direct beach access throughout the current stay-in-place period.
---
Long-Term Rentals From Jackie Pascher
Our good friend, Jackie Pascher at Island Dream Properties is holding staff training and getting her villas certified for occupancy according to Anguilla's new guidelines.
Jackie's collection of villa listings is unrivaled. She has a huge inventory of villas in all price categories! (For Jackie's villa rental listings, click here.)
Jackie also has villas available for long-term stays.
Peritwinkle Villa
One of the most popular Anguilla villa rentals, Peritwinkle's location in West End is unbeatable!
This two bedroom beach-style cottage features modern amenities, comfortable indoor and outdoor living spaces, a spacious kitchen, roof top deck and even a sparkling pool.
From location, to contemporary design, Peritwinkle shines and is a terrific deal for a long-term rental at $8,000/month.
More on Peritwinkle Villa
Monthly rate: $8,000
Property details & photos: Click here
Book Peritwinkle Villa: Click here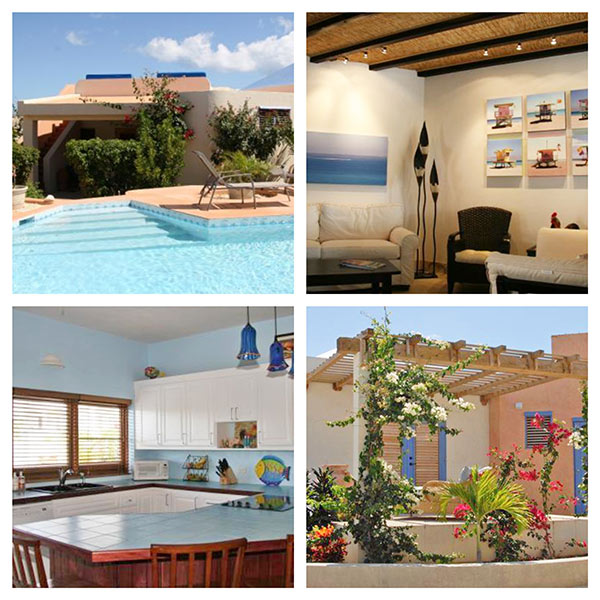 Sea Winds Villa
Set over looking the Caribbean Sea, Sea Winds is a tropical dream.
The three bedroom, three bathroom villa features a grand living space that opens to an expansive outdoor terrace. Complete with a large pool, modern kitchen and three luxurious and private suites, there is no better spot for an Anguilla retreat.
More on Sea Winds Villa
Monthly rate:

Nov.: $16,000 USD
Dec.: $22,500 USD
Jan.: $19,000 USD
Feb.: $16,000 USD

Property details & photos: Click here
Book Sea Winds Villa: Click here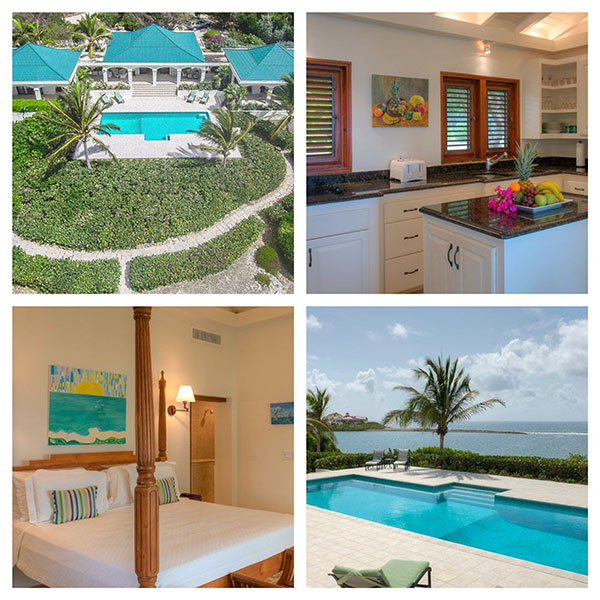 Thinking of a much longer-term stay? Jackie has some excellent real estate deals!
Her latest listing?...
Triton House - $790,000
Triton House is an absolute gem and a steal of a deal for its location alone!
Right at the water's edge in the Sea Feather's neighborhood, you can't get closer to the ocean than this. The two bedroom home boasts a vivid view of Caribbean blue and St. Martin.
That's not all! Living is easy at Triton House. The villa is all one floor with three wrap around porches, three bedrooms and two bathrooms.
Click here to look inside Triton House.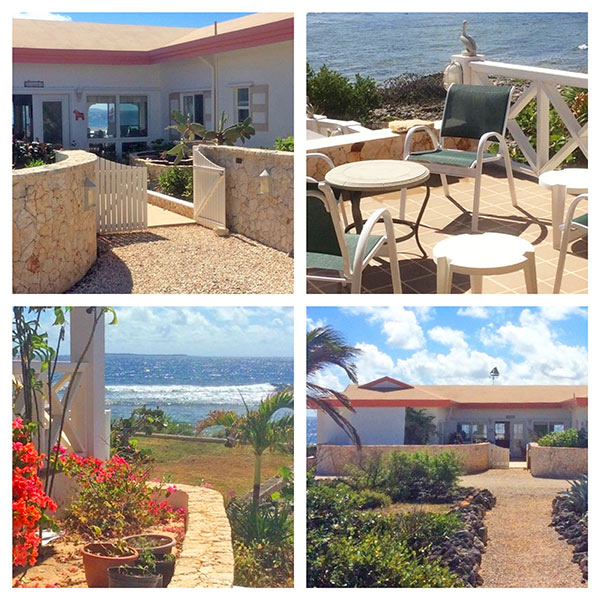 ---
A Note From Blanchards
The entire Blanchards family deserves a huge round of applause.
Bob, Melinda & their team have been working around the clock, raising funds in these difficult times.
Travel bans due to COVID-19 have devastated Anguilla's economy and many people on the island have been faced with hunger.
Founded in 2006, Blanchards Anguilla Children's Fund, a 501c3 non-profit organization, is dedicated to enriching the quality of life for the children in Anguilla.
In times of emergency, like hurricanes and the current COVID-19 pandemic, Blanchards uses the funds to buy food, water and necessary supplies for the people of Anguilla.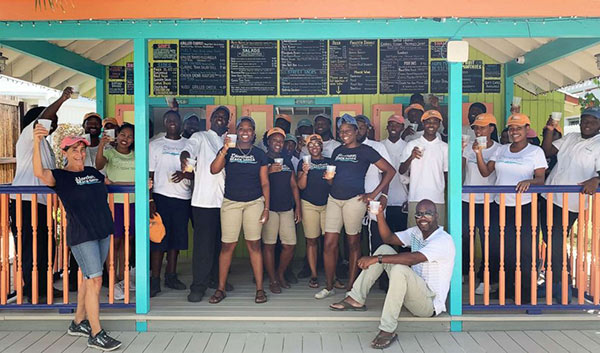 Photo: ABC
The entire team have gone above and beyond raising funds and supporting the Anguilla community.
True super stars, let's hear it for Blanchards!
To help the community through these difficult times, please click here to donate.
A huge thank you for all of your support 💗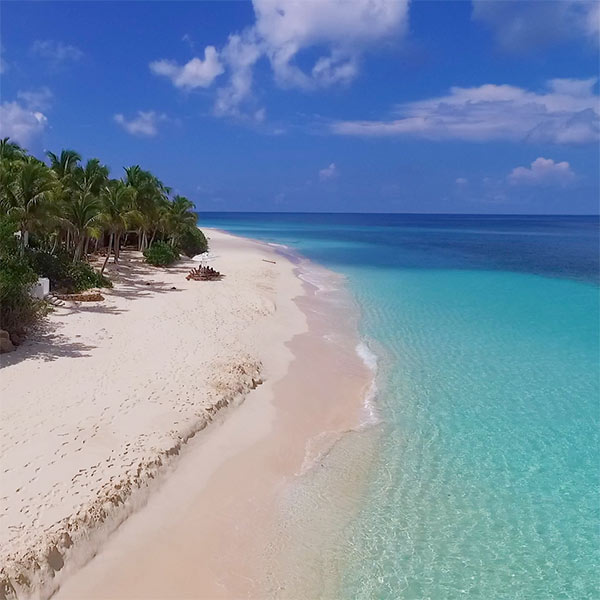 We have been missing you dearly here in Anguilla and so hope to see you on the beach soon.
To join us on the beach every week, click here to sign up!
Until next time, sending you an ocean of Anguilla calm,
Nori & Louise
---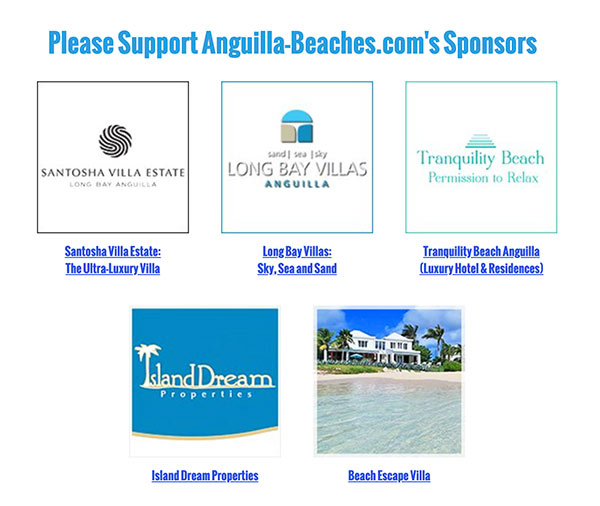 ---
Anguilla-Beaches.com