---
Combing Anguilla's Beaches for the Best
Anguilla Beach Lovers brings you a fresh dose of "Tranquility Wrapped in Blue" every month.
If you like this newsletter,, please do a friend a favor and "pay it forward."
If a friend did forward this to you and if you like what you read, please subscribe by visiting...
---
Issue #153, December 24, 2022
All I want for Christmas is Anguilla 🤗💗🎄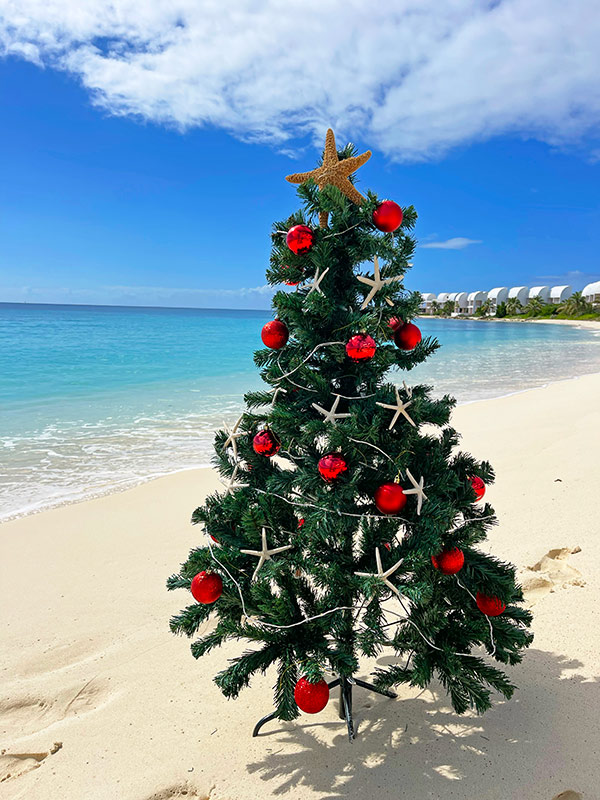 We are "shellebrating" Christmas with 12 Days of Beachmas over on our sister channel, MyTranquilitee.
From Shoal Bay West...
To Shoal Bay East...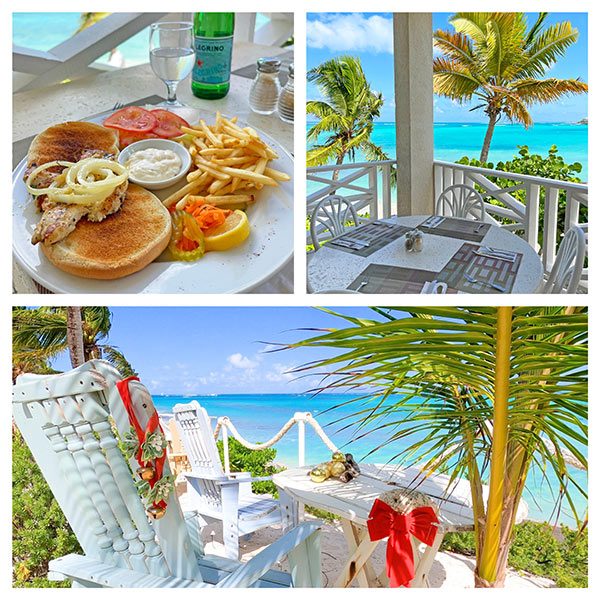 Click here to stream Anguilla calm all holiday season long!
Special Tip: Did you know that Serenity (photo above) on Shoal Bay East has a mouthwatering grilled fish sandwich? This gem combines tasty food with a view of Shoal Bay's hues.
---
The holiday season is in full swing!
Let's see what's happening this festive season...
Congratulations, Aurora Anguilla
It's beginning to look a lot like Christmas at Aurora Anguilla!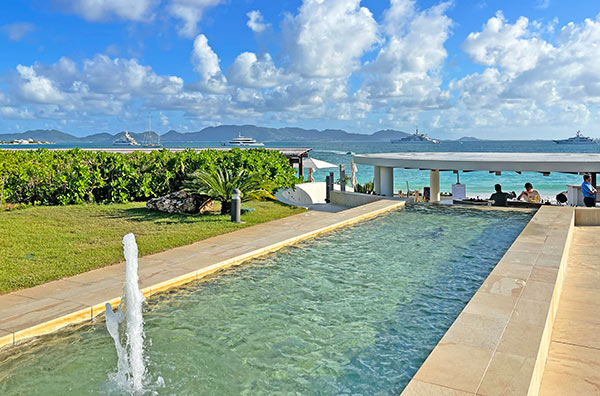 Rendezvous Bay is packed with mega yacht upon mega yacht.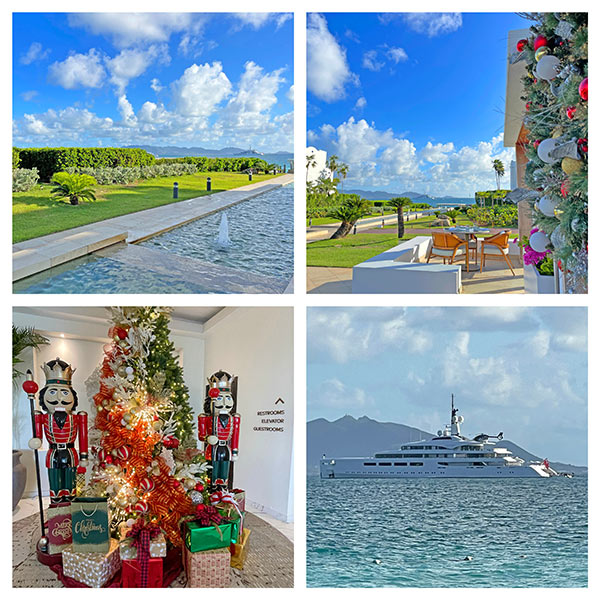 One look at those blue waters and it's no surprise why the rich and famous choose RendezBLUE 🌊😉✨💙
Speaking of Rendezvous Bay...
NEW Special Holiday YouTube Video: We have a brand new relaxation video up on our YouTube page. Click here to "Rendezvous" with blue!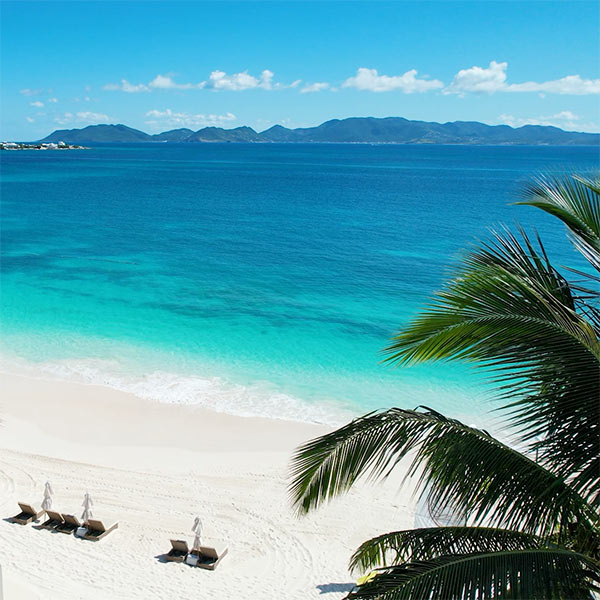 A huge congratulations to Aurora Anguilla who landed their first inaugural flight this week from White Plains, New York direct to Anguilla. With hot meals, white glove service, and overly spacious leg room, this is the most relaxing way to get to the island!
For more on Aurora's direct flights to Anguilla, click here.
All is bright and beautiful at Aurora Anguilla!
If you are celebrating the holidays at Aurora, they have a jam-packed calendar of holiday events.
With a host of Christmas Eve dinners, Christmas dinners and glamorous New Year's Eve line ups, Aurora is one spot that is on everyone's "must visit" list this holiday season.
Click here for their extra-special New Year's Eve parties.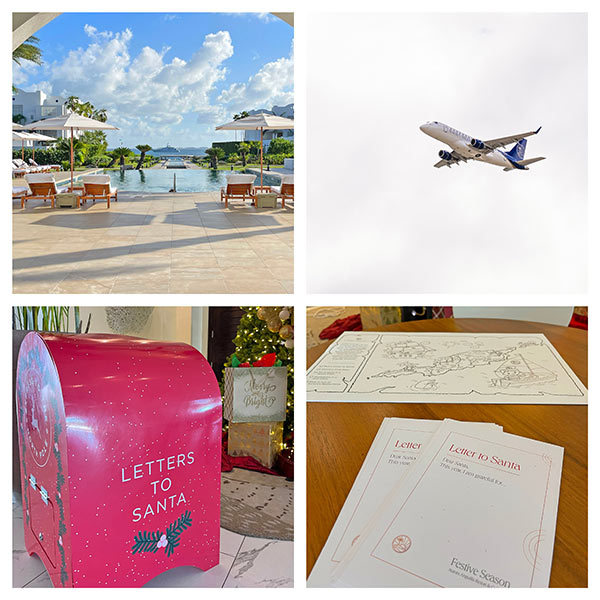 ---
Merry Christmas From SeaSpray Boutique
On-island and doing some last minute shopping?
Pamela's hand-painted gifts at SeaSpray Boutique are sure to please all Anguilla lovers!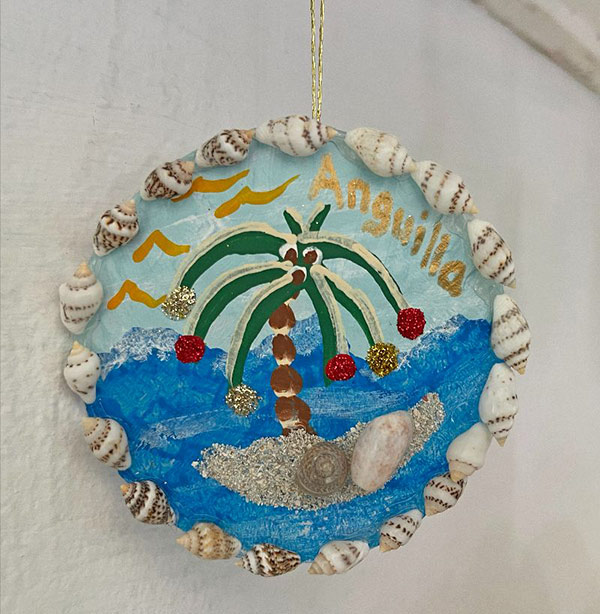 From hand-painted sand dollars and magnets, to colorful keepsake boxes, to seastar hair clips and charming napkin holders...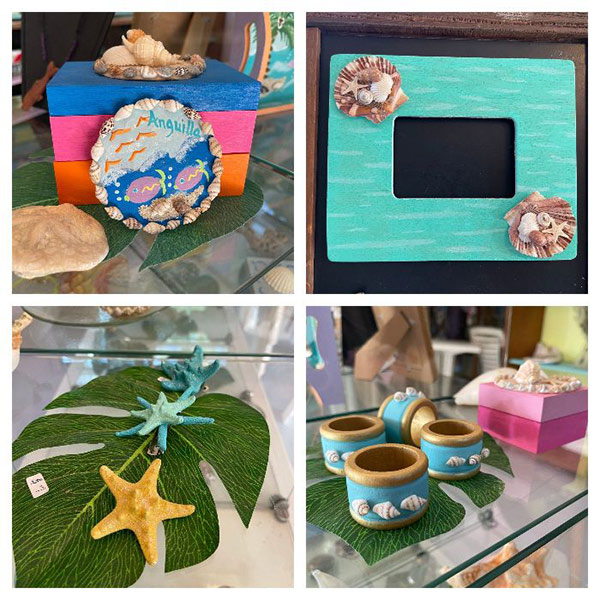 SeaSpray has something for everyone!
Drop into Pamela's boutique daily to shop. SeaSpray is closed on Sunday.
SeaSpray is an Anguilla Card Partner. Save 10% at SeaSpray with your Anguilla Card.
---
'Tis The SeaSun To Be Scilly
Jolly news from Scilly Cay!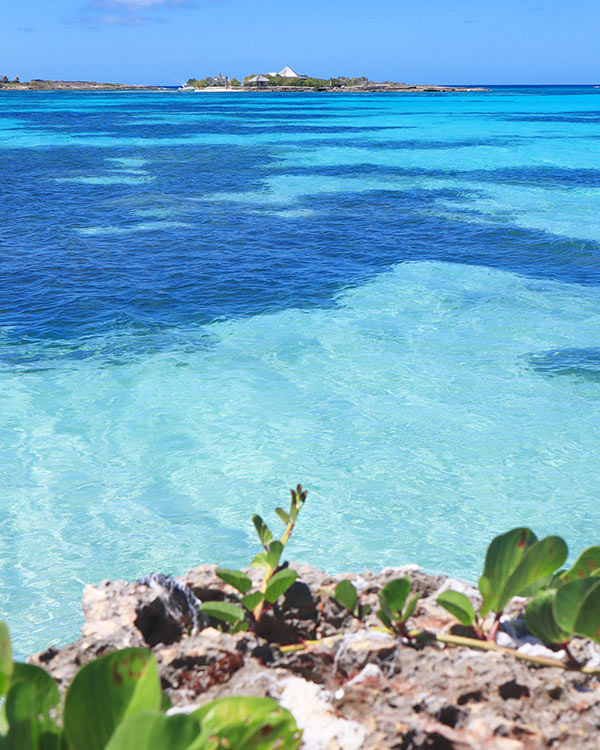 The island paradise is open today with live music from DJ Fresh.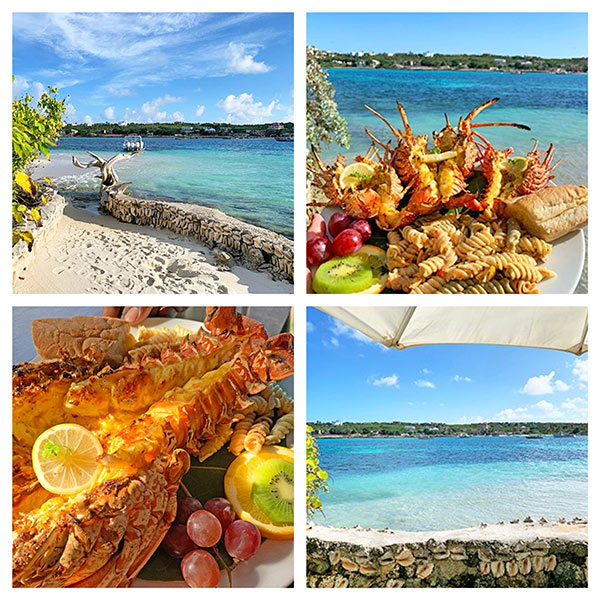 Scilly Cay will be closed tomorrow (Christmas Day), but will be open on:
Monday, December 26th - Live string band
Wednesday, December 28th
Thursday, December 29th - Live string band
Sunday, January 1 - Live saxophone & string band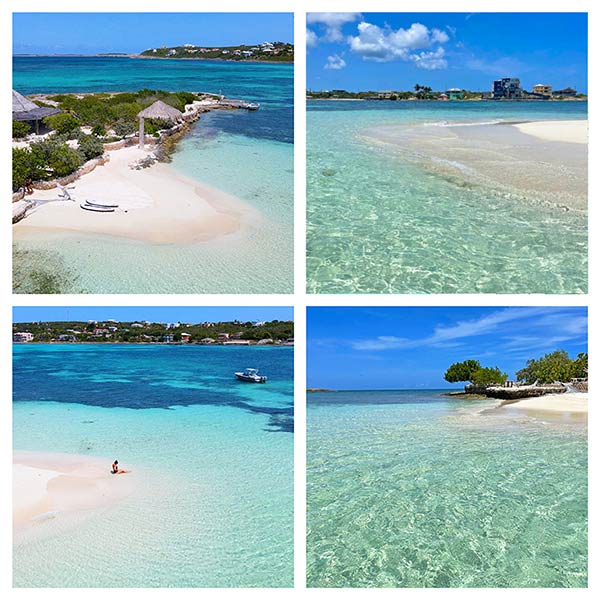 Scilly Cay is an Anguilla Card Partner. Save 10% at Scilly Cay with your Anguilla Card.
---
Mega Yachts on Meads Bay
Rendezvous Bay isn't the only one seeing the return of the mega yachts!
Meads Bay is beginning to fill with some of the most eye-catching boats.
Who has a front row view? None other than Tranquility Beach Anguilla.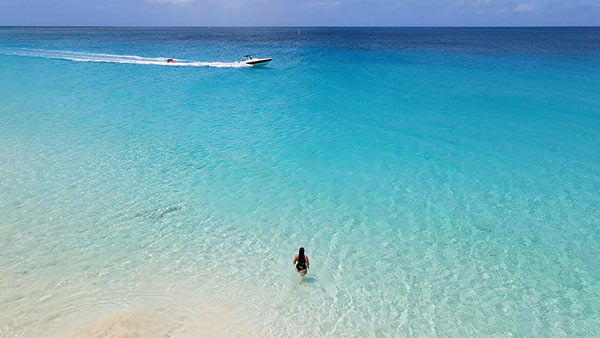 Opening right onto Meads Bay and a mere stone's throw from some of the island's top restaurants, the property's location is unmatched.
This is the spot to see and be seen, especially in the winter months when the jetset descend on the beach's shores.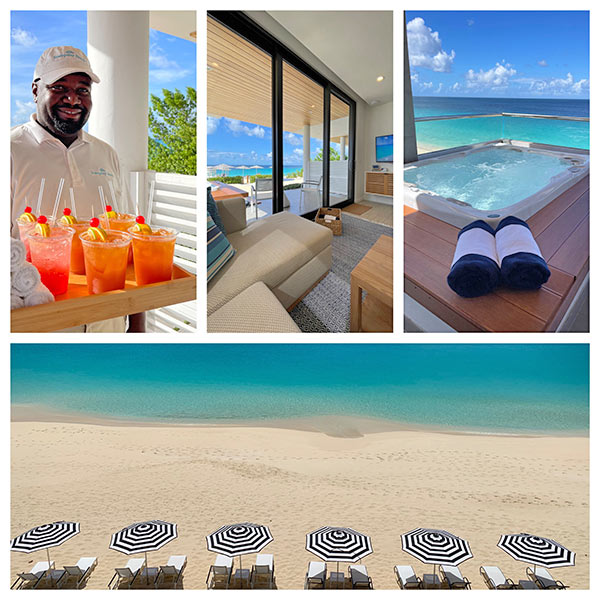 Inside, Tranquility offers gorgeous 1-2 bedroom units and 3-bedroom penthouse suites. Enjoy Meads Bay's awe-inspiring views in style from your very own terrace complete with hot tub.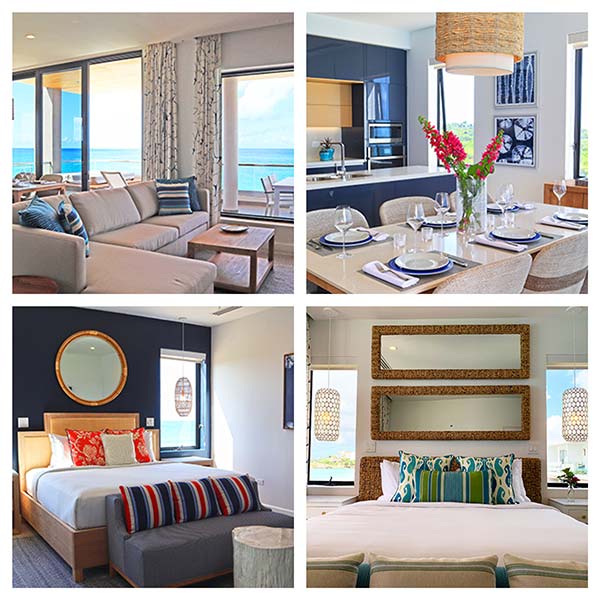 To Book with Tranquility Beach Anguilla
---
Cheers to Anguilla!
If you are on-island today, pop into Grands Vins de France for a festive glass of champagne!
The popular wine shop is holding a holiday tasting with a complimentary glass of champagne today, December 24th and next week on December 31st.
Cheers to the SeaSun 🥂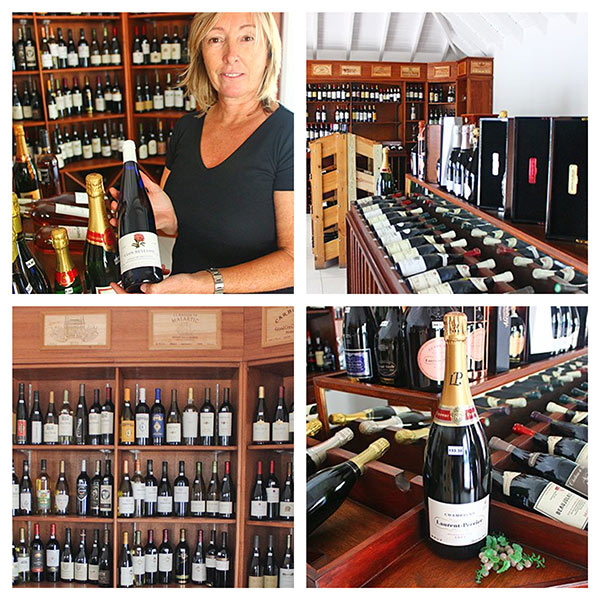 Grands Vins de France is an Anguilla Card Partner. Save 10% at Grands Vins de France with your Anguilla Card.
---
Waves Re-Opens on Sandy Ground
Here's another Christmas surprise!
Beloved Waves reopened on Sandy Ground to *wave* reviews!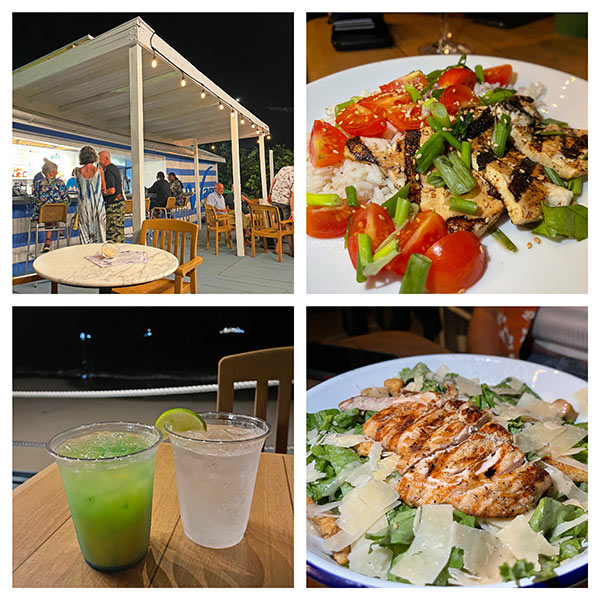 With the same great food and its undeniably unique atmosphere on the south side of Sandy Ground, Waves has had a miraculous come-back just in time for the warm and sunny holidays!
Full update coming soon.
Waves is now open 7 days a week from 3pm - until.
---
NEW From Arawak Beach Club
Newly renovated and upgraded, Arawak Beach Club is looking better than ever!
Owners Mindie and Judd have poured a whole lot of love into this iconic property.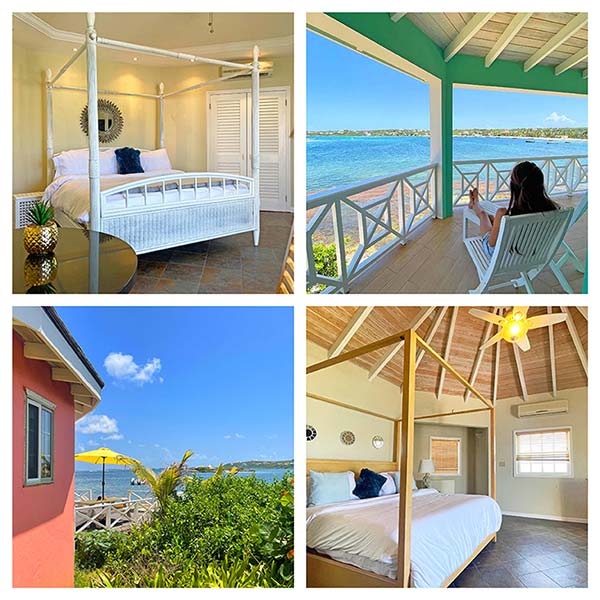 From its NEW glistening pool, to its plush and affordable suites, to its picturesque and unique location in Anguilla's East End, the reasons are many to love Arawak.
NEW YouTube Video: Click for a new look inside Arawak Beach Club!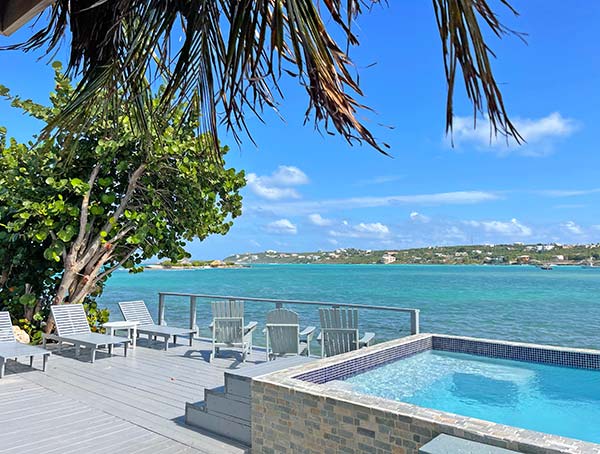 For More on Arawak
To Book Your Stay
Arawak Beach Club is an Anguilla Card Partner. Save 10% on your stay, when you book with your Anguilla Card. To book with your Card, contact Arawak here.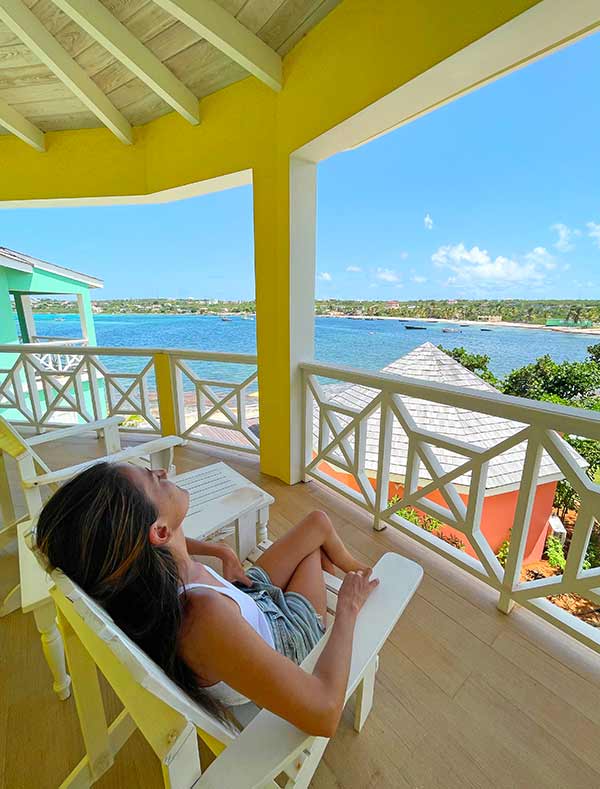 ---
All Is Merry & Bright at Elvis' Beach Bar
If you are on-island, come on down to Elvis' and snap a holiday photo with their festive beach tree!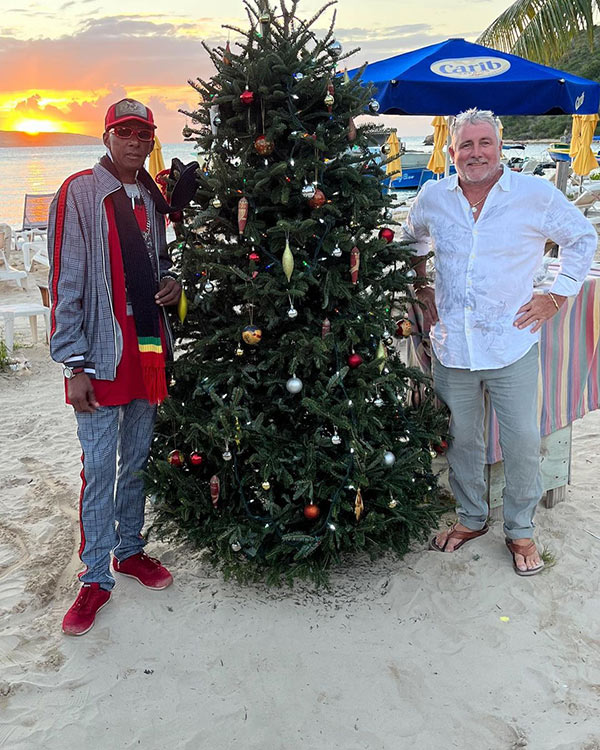 While you're there, get into the holiday spirit with a plate of their extra-cheesy homemade nachos!
Elvis' is open for lunch, dinner and late night drinks with live music by DJ Kue Thursdays & Saturdays 9pm-12am.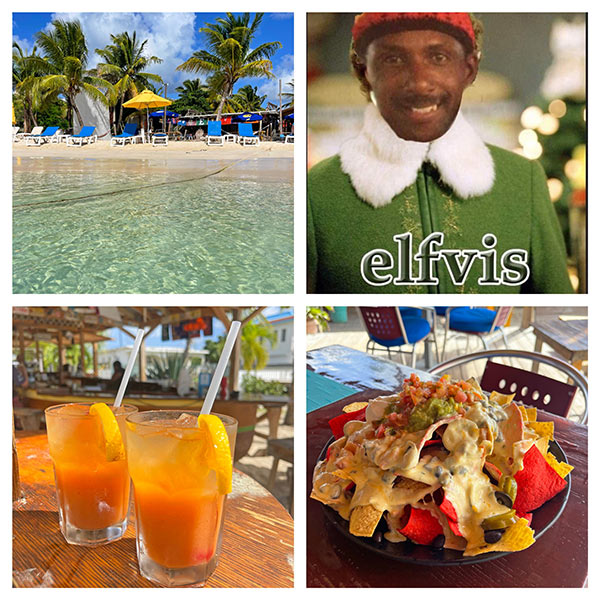 Elvis' is an Anguilla Card Partner. Save 10% at Elvis' with your Anguilla Card.
---
Let's Take a Winter Beach Escape
The best way to beat those winter blues? Swap them for Anguilla blues!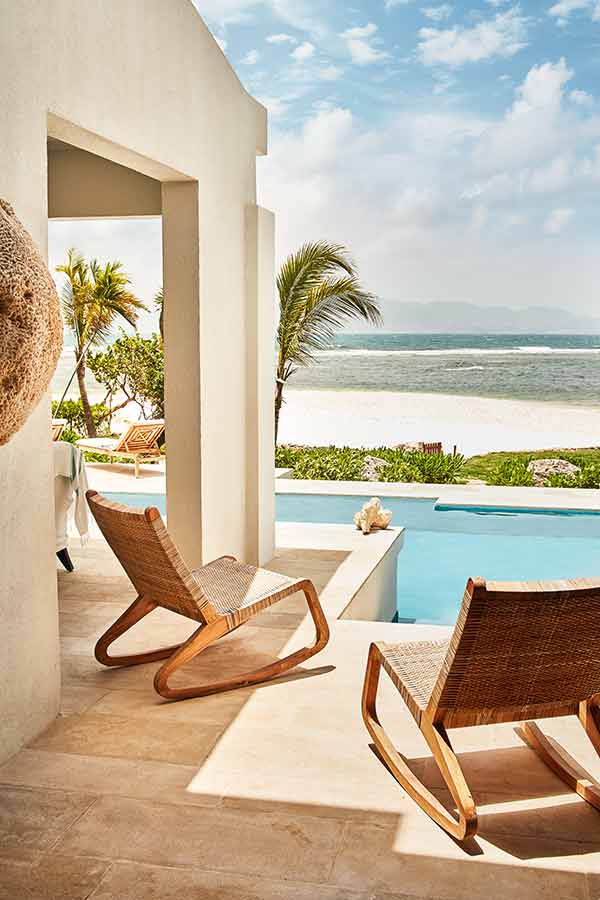 When it comes to a soothing getaway, no villa fits the bill quite like aptly named, Beach Escape Villa!
Set on secluded Sandy Point beach, at Beach Escape you are directly on sandy beachfront.
This special spit of sand has long been a family favorite for quiet days at the beach. The water sparkles in a million shades of blue. Gazing out to St. Martin, Sandy Point is one of Anguilla's best kept secrets.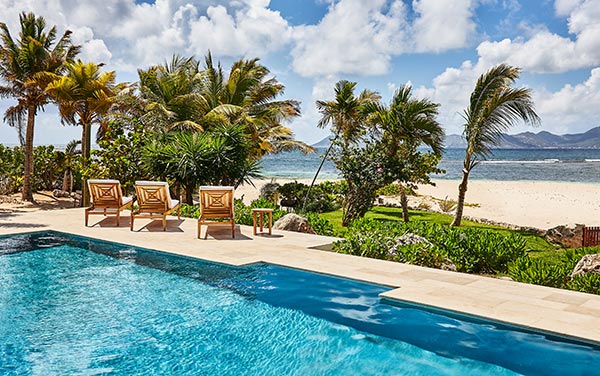 The five-bedroom property opens directly onto this special made. The property is made up of two buildings surrounded by lush tropical landscaping. Marrying classic West Indian charm with contemporary beach house chic, Beach Escape is the dream Caribbean villa.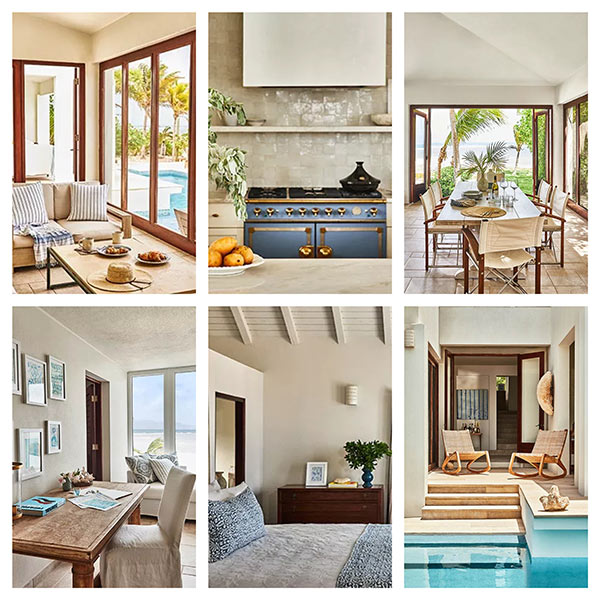 NEWLY renovated with luxurious stone tiles, European range, and plush couches and king beds, Beach Escape is a dream.
Click here for a new look inside Beach Escape Villa.
Full video coming soon!
To Book Your Beach Escape
---
Thinking of a Much Longer Anguilla Getaway?
Our good friend, Jackie Pascher of Island Dream Properties has terrific, high-value real estate listings!
Step Inside: Panarea Villa
Set in the island's West End near Belmond Cap Juluca, Four Seasons Resort and Anguilla's best restaurants, Panarea's location is ideal.
Here, Meads Bay, Barnes Bay, Shoal Bay West and Rendezvous Bay are merely a 5 – 10 minute drive.
Built by the same builder who constructed Cap Juluca, this beautifully landscaped property lays out over 0.5 acres with 3 bedrooms, 4 bathrooms, full gym, pool and laundry room.
The main floor features a spacious living room, dining room, kitchen, master bedroom with ensuite and a guest bedroom with ensuite.
Outside, the pool deck has a sparkling pool and air-conditioned gym.
Upstairs, the second floor features an additional bedroom with balcony with gorgeous sea views.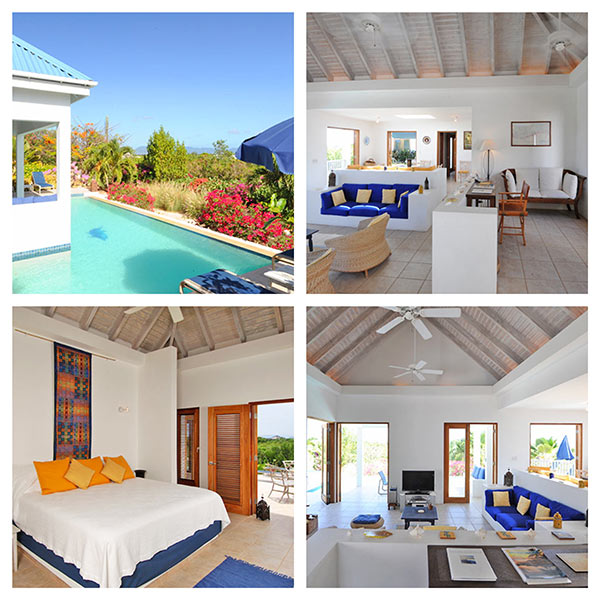 Breezy, beautiful and with an idyllic setting on Anguilla's West End, Panarea is a high-value property.
Panarea Villa is listed at $1,045,000.
Click here for full details on the property.
---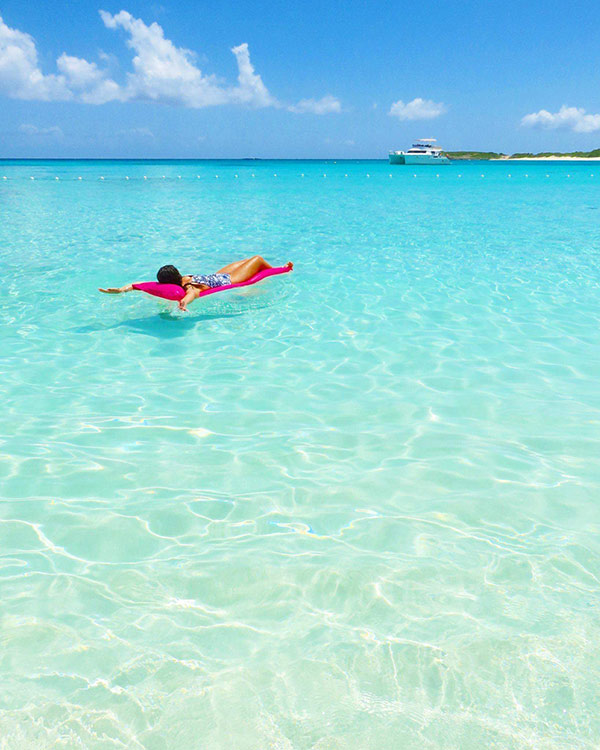 ---
If you enjoy this newsletter and our Anguilla videos, please spread the word about us on TripAdvisor.
If you are planning a trip to Anguilla, get your Anguilla Card here!
We can't wait to SEA you on the beach this winter 💗🏝
With lots of warming Anguilla sunshine,
Nori & Louise
---
Anguilla-Beaches.com
---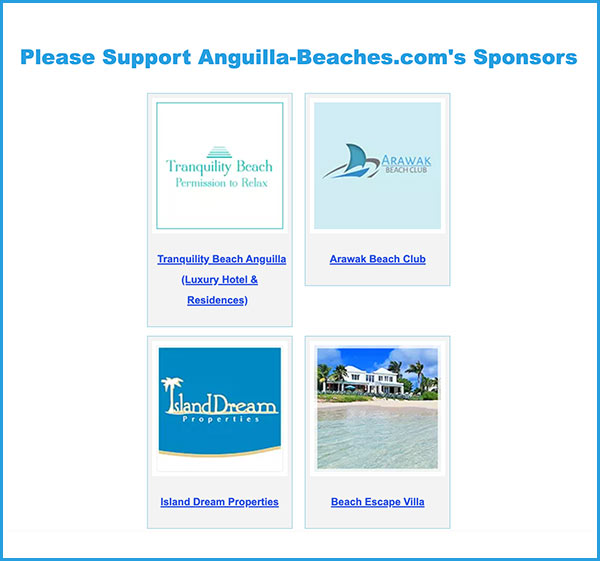 ---