Combing Anguilla's Beaches for the Best
Anguilla Beach Lovers brings you the latest additions to one family's experiences of the "best of all things Anguillian."

If you like this e-zine,, please do a friend a favor and "pay it forward."

If a friend did forward this to you and if you like what you read, please subscribe by visiting...
---
Issue #095, February 27, 2016
It sure has been a fun-filled February in Anguilla! Visiting the newly opened Zemi Beach House. Dining at the recently re-opened Covecastles Restaurant. And now, those happy vibes are continuing right into March and April with Festival Del Mar and Moonsplash, too.
Before we get to what's new, let's take a soothing stroll along Shoal Bay East...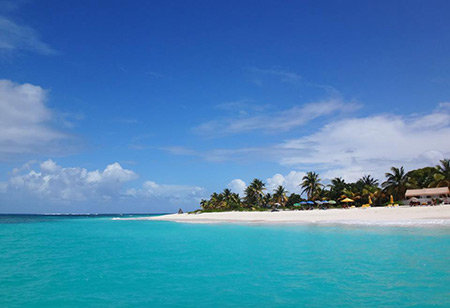 ... and Shoal Bay West.
Peek out at faint rainbows over Road Bay...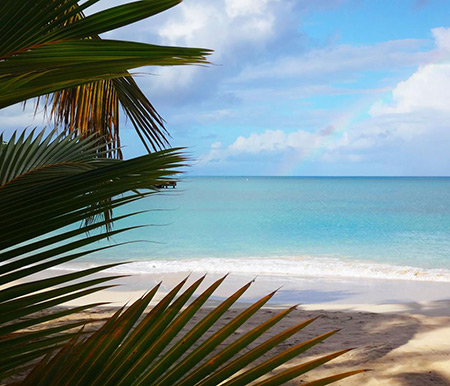 Grab a seat on Rendezvous Bay...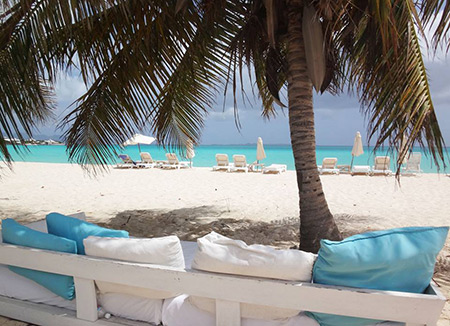 And marvel at Meads Bay on a calm winter's day...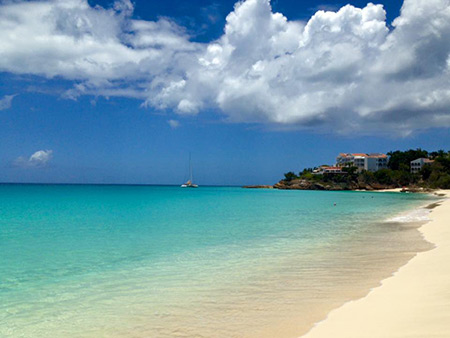 There's nothing like bathing in Tranquility Wrapped in Blue! :-)
What's New?
---
Anguilla Beaches Social Destinations
We have been having a blast bringing more of Anguilla to you via our "social destinations!" From sharing a daily dose of Anguilla beach love over on Facebook, to contests and breaking Anguilla news on Twitter...
Favorite Anguilla snapshots on Instagram...
And a range of Anguilla vids (from the soothing and tranquil to the wacky!) over on Vine...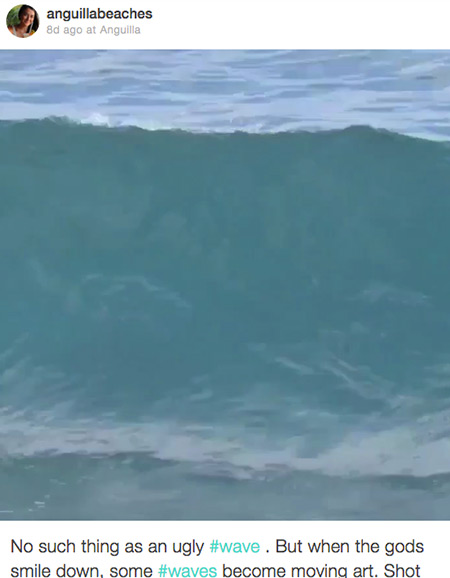 Each social media has become a "mini site" of its own.
To help you stay connected to Anguilla via social media, we have created easy-to-remember shortened URLs for each Anguilla Beaches social destination.
Simply enter the shortened URL (see below for list of URLs) into your browser to be taken directly to a specific social media channel.
No bookmarking required and no need to remember or enter the long URLs! I hope you find them helpful :-)
Here are the URLs...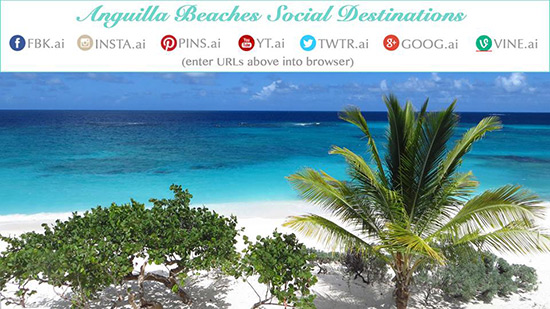 ---
AXAFlashback
Take a stroll down memory lane with these pics of Anguilla taken circa 1994...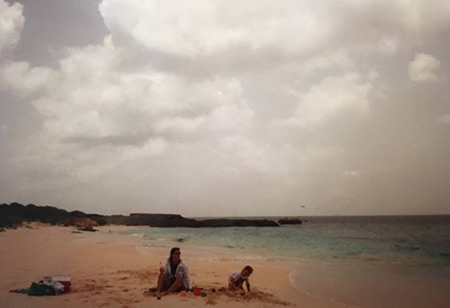 Meads Bay

Rendezvous Bay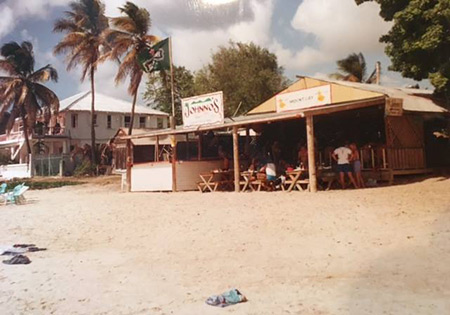 Johnno's on Sandy Ground
It's fascinating to see Anguilla "way back when." A huge thank you to David M for sharing these pics!
To see all of David's terrific photos, check out the Facebook album here.
Do you have Anguilla "flashback" photos? Share them with Anguilla lovers by posting them to our Facebook page or by sending them in a reply to this email.
We will re-post to Facebook on the last Friday of every month for all to see and enjoy!
---
New Gourmet Dining Experiences
Executive Chef Cupertino Ortiz's Signature Menu at The Restaurant at Malliouhana
The Restaurant at Malliouhana's Executive Chef Cupertino Ortiz is igniting a fire across Anguilla's high- end dining scene. His years of experience, precision, skill and drive to impress taste buds can be experienced in-full with his signature menu.
Chef Ortiz opens dinner at Malliouhana with a selection of the finest delicacies that you will find on-island. Referred to as "Smalls," the dishes' outstanding quality proves that good things do come in small packages. Plates meant for sharing include Osetra caviar, grilled sardines (with fleur de sel), stone crab claws and a menu item takes the entire menu a level higher... the "Cinco Jotas Ham."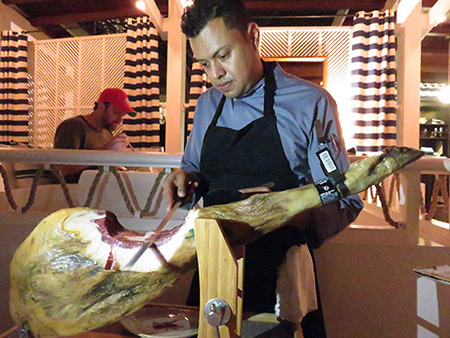 80g of the finest Jamón Ibérico de Bellota is sliced thin with great precision before your eyes. "Cinco Jotas," the producer is world-famous for their "100% Ibérico" pigs, acorn-fed.
Chef Ortiz's menu transitions from "Smalls" to dishes that are more involved, "Starters."
Since Malliouhana re-opened in 2014, it has been home to the best octopus on the island. That remains true with this magnificent appetizer, "CO" Octopus and Avocado Tartare.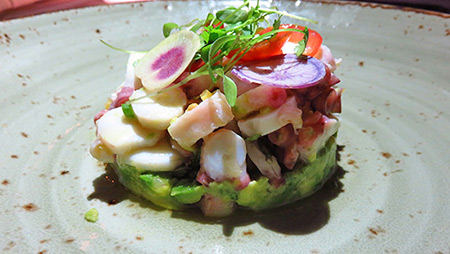 The raw octopus is tender, without being chewy, and firm, without being hard. Sitting on a bed of avocado, the dish is flavored with sharp shallot, lemon confit and mint. As you move to the middle of the dish, spicier flavors (Serrano peppers) emerge. A refreshing and exciting appetizer.
The main courses are split into three sections... Pasta/Risotto, Large Plates (which focuses on seafood and fowl) and Signature Cuts "To Share."
Just as Chef Ortiz's menu begins with bites fit for discerning gourmands, it ends on an equally gourmet note, this time of grand proportions.
Double lamb chop, prime dry-aged Tomahawk steak, Kurobuta pork chop and double entrecôte prime beef make up the final part of Chef Ortiz's menu.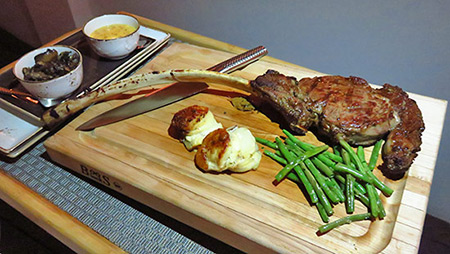 Click here for the full review on The Restaurant at Malliouhana.
... And, save 10% at The Restaurant at Malliouhana! The Restaurant at Malliouhana is an Anguilla Card Partner. Save 10% when you use your Anguilla Card at Malliouhana's restaurants and 65 other Anguilla Card Partners.
---
Executive Chef Marc Alvarez Returns to Covecastles Restaurant
In the late 90's, Covecastles Restaurant was known as one of the region's best. The man solely responsible for that distinction? Chef Marc Alvarez.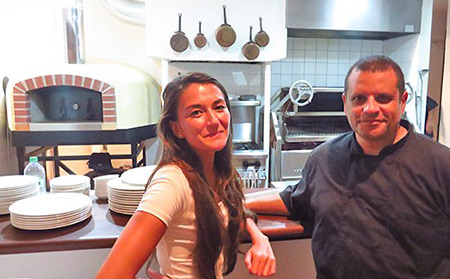 A graduate of the Culinary Institute of America, who honed his skills at the likes of Aureole in NYC, Chef Marc's cuisine put Anguilla on the culinary map. CN Traveler and Robb Report raved over his dishes, the word "genius" often peppering their reviews. Known for creative and intriguing cuisine, he took Anguilla by storm.
Since closing in the early 2000's, Covecastles Restaurant has since re-opened to great acclaim once again with their Executive Chef Marc Alvarez.
Today, Chef Marc's kitchen is home to two of the finest pieces of equipment in Anguilla...
The "Forno Bravo Roma" wood fire oven (which uses oak wood only) and the Grillworks Large Format 64 Grill (an open flame grill, which uses oak and two types of hardwood charcoal). It is the only grill of its kind in the Caribbean.
As for Chef Marc's menu? Two simple pages list a modest number of starters and mains, and one page lists the daily specials. A short menu often implies a small number of dishes done extremely well, and that is the case at Covecastles Restaurant. Each dish is involved and intricate.
For example, starters include strawberry grouper escabéche is served with tomato honey, arugula and sweet plantains. Spicy big eye tuna with grilled pineapple gazpacho, avocado, rice paper and wasabi. Roasted baby octopus with watermelon tartare, pistachio crumble, basque pepper, su tinta vinaigrette.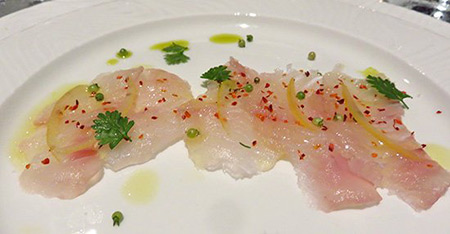 We went with the special of the day, sashimi of winter fluke with Japanese pepper and avocado oil. Soft pieces of fluke are expertly sliced, not too thin and not too thick. Its gentle nature is offset by the robust avocado oil. The Japanese pepper adds a pleasant kick. I hope this dish makes an appearance on the main menu.
Chef Marc's mains emphasize the wood fire oven and the wood & charcoal grill. Mahi mahi grilled in banana leaves and served with a crisp rice cake, fennel-apple slaw and pomegranate vinaigrette. Grass fed NY steak with 4-peppercorn-coffee rub, confit potatoes and wilted greens.
I tried the big eye tuna with balsamic, quinoa, swiss chard and wasabi vinaigrette.
A beautiful pairing, the tuna and wasabi vinaigrette are a match made in heaven. Grilled on an open charcoal and oak-fueled flame, the charcoal and oak essence shines through in each bite of tuna. Exquisite.
Click here for the full Covecastles Restaurant review.
---
Upcoming Anguilla Events
The 5th Annual Anguilla Open: Take a Shot at a National Title!
The 2016 Anguilla Open has officially been announced...
Recognized as one of the Caribbean's best courses, the Anguilla Open will be held June 10-12th at the immaculate CuisinArt Golf Club.
CuisinArt Golf Resort & Spa has also put together tremendous and reasonably-priced packages for The Open.
2 Nights = $915
3 Nights = $1165
4 Nights = $1415
(See below for full details.)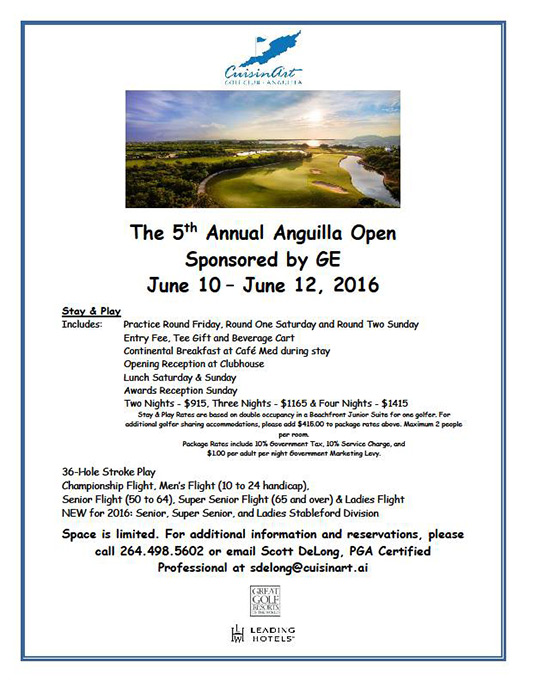 Having attracted golfers from the US, Canada and across the Caribbean in past years, 2016 is sure to be yet another wonderful Anguilla Open!
Click here for more on CuisinArt Golf Club.
Festival Del Mar
Get ready for one of the best festivals of the year, Festival Del Mar!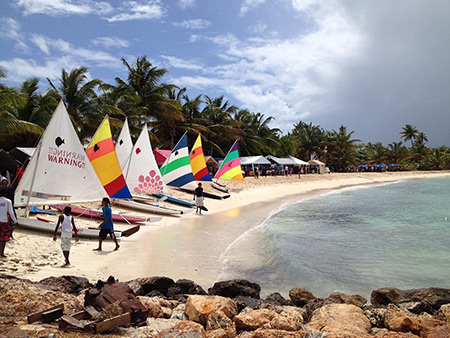 Grilled lobsters and fresh fish, live music and dancing, boat races, soldier crab races and of course, the fishing competition... it is two days of pure happiness and fun! Don't miss this if you're in Anguilla.
This year's celebration of the sea is taking place Mar. 26-27.
Moonsplash
Moonsplash is one of Anguilla's largest annual music festivals. With Bankie Banx as your host, and The Dune as a location, it is no wonder why this attraction also pulls in big-name celebrities (including the likes of Jimmy Buffett and John Mayer!).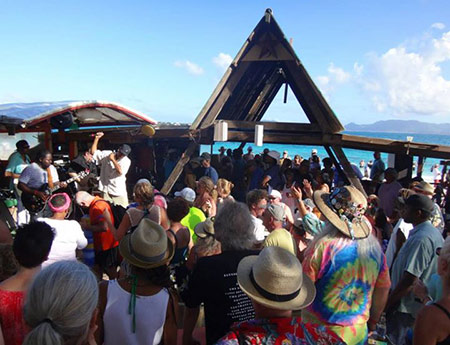 This year's Moonsplash is taking place Apr. 21-24. Stay tuned for line-ups and updates :-)
NEW Weekly Events
Monday Night: Growing in popularity, catch the dazzling vocals of Nadikah Fenton & Versatile Roots weekly at Pumphouse
Saturday Night: CuisinArt is once again holding their widely loved BBQ lobster night every week on Saturday night
The Last Saturday of Every Month: Sandy Island "goes electric" with their Electric Saturday beach party with live music
Sunday: Omari Banks has returned to da'Vida's famous Sunday afternoon beach party
---
Specials
Carimar's Summer Special
Beloved boutique hotel on the beach, Carimar Beach Club is holding a terrific summer special this July 1 - November 15.
Rates start at $1,440/week for a one bedroom beach view suite!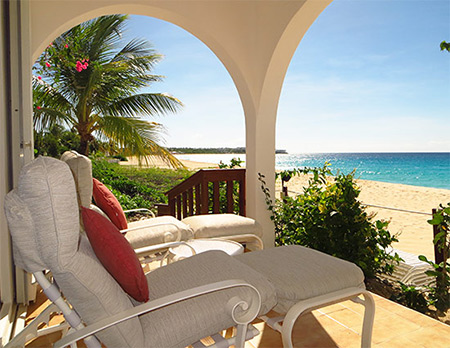 For more on Carimar's summer special, click here.
Golf in Paradise for FREE at Tequila Sunrise Villa
Just one month is left to take advantage of Tequila Sunrise Villa's terrific winter special...
A free round of golf at CuisinArt Golf Club is included with each new booking through March!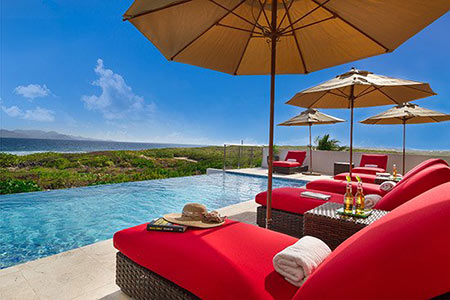 The luxury villa that truly offers it all, Tequila Sunrise Villa offers even more this winter.
More on Tequila Sunrise Villa here.
That's all for this month.
Wishing you a happy weekend & hope to see you at Festival Del Mar!
Nori
Anguilla-Beaches.com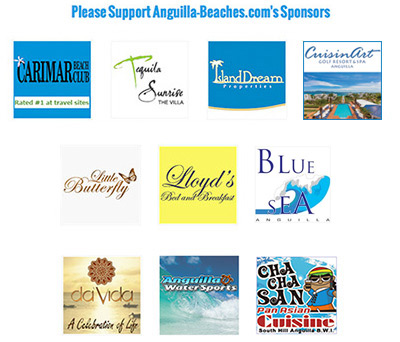 ---