Combing Anguilla's Beaches for the Best
Anguilla Beach Lovers brings you the latest additions to one family's experiences of the "best of all things Anguillian."

If you like this e-zine, please do a friend and me a big favor and "pay it forward."

If a friend did forward this to you and if you like what you read, please subscribe by visiting...
---
Happy Holidays!
Finally, it's here... the holidays! The busiest two weeks of the season, when Anguilla is pure hustle and bustle, have arrived.
It's really beginning to look a lot like Christmas...
Seasons Greetings From Anguilla
Our very own "snow" lines our ponds (it's actually churned up salt!)...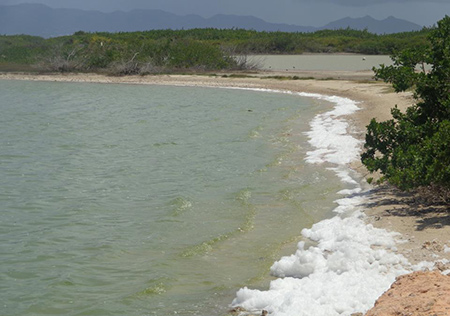 Homes are all adorned with twinkling lights...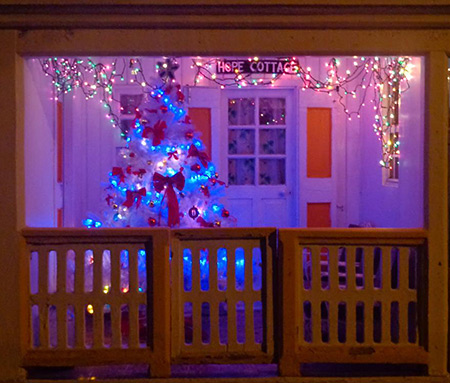 And the private jets are beginning to stack up at Anguilla's Clayton J. Lloyd International Airport...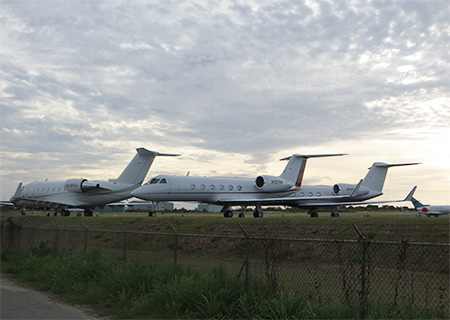 With the coming of the holiday season, many businesses have been working hard, upgrading and making changes!
---
News From da'Vida
New Year's Eve (Old Year's Night)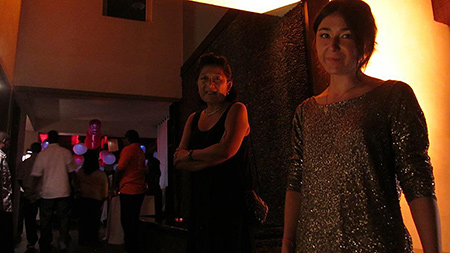 Here in Anguilla, New Year's Eve is called "Old Year's Night." Every year da'Vida holds a truly classic New Year's celebration, complete with Venetian masks for the ladies and Bowler hats for the men.
This year's party is called "A Night in Bangkok." The 6 course dinner menu features Thai-style fried noodles, curried fish & vegetable tempura, Malaysian BBQ lamb chops and a creamy coconut dessert.
It's our favorite place to say good-bye to the Old Year. From the Caribbean-Asian menu, to the live music and fireworks, to the shimmering Crocus Bay, to great friends and hospitality, we always have the most memorable moments at da'Vida.
More da'Vida News
The Shuttle: Da'Vida now offers a nightly shuttle service. They will pick you up and drop you off. Don't worry about the driving, let da'Vida handle that. :-) Just let them know you will be requiring shuttle service when you make your reservation.
Sunday Brunch: Every Sunday from 9:30-1:00pm, da'Vida is serving brunch in their luxurious main dining room.
New Tapas: One of our favorite dining experiences on the island has just expanded! Da'Vida has added coconut shrimp, veggie/chicken/beef patties, calamari, fish bites, sliders, fruit kebob, buffalo wings and spicy meat balls to their tapas menu.
Full reports on da'Vida changes coming soon!
---
Last Chance at Tequila Sunrise Villa's Family Special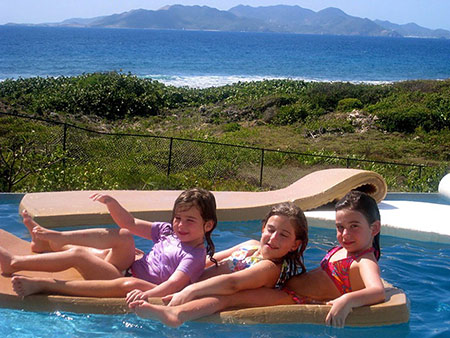 Tequila Sunrise Villa's family getaway special expires Christmas 2012!
Book a stay from January-Easter and get 15% off. Tequila Sunrise Villa is truly an excellent choice for families traveling together. Splitting the cost of 2 or 3 bedrooms between families makes Tequila Sunrise the most affordable luxury villa.
Their top-notch villa management can arrange extra roll-away beds for the kids, too. Discount offer is good when you book it before Christmas 2012. Email Joel and Robin, the kind villa owners, direct here: joel@tequilasunrisevilla.com
Special Mention
A big congratulations to Tequila Sunrise's designer and architect, Ian "Sugar George" Edwards. A man with true eye and mind for good design, Sugar George recently won five awards for Architecture and Property Development from the International Property Awards based in London, where he competed against 2,000+ entries from across the world!
Sugar George has designed some of the most luxurious properties in Anguilla, and throughout the Caribbean.
---
Carimar Beach Club's High-Season Special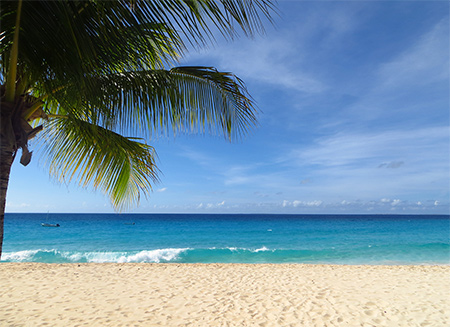 Carimar has an exciting "Food & Fun" high-season specials going on now!
The specials include a 7 night stay, 4 dinners and 4 lunches (at some of our favorite spots including Straw Hat, Blanchards Beach Shack, Italia and da'Vida), and 2 days of rental car.
It's all available Jan. 5-20 for $476 per night and Apr. 1-30 for $370 per night (1 bedroom beachview room). A superb deal considering all that's included for the nightly rate!
---
Anguilla-Beaches News
BJ's Big Spring Restaurant We recently discovered this delightful surprise of a restaurant. A neighborhood favorite loved by locals and travelers alike, BJ's Big Spring in Island Harbour serves one of the best burgers on the island. Many also love their pastas, pizzas and daily French specials. Their fine French food is not to be missed. All at a reasonable price, this is one of the best dining deals on the island. Our BJ's Big Spring review.
Winter Music Schedule In light of recent demand we have put together a quick list of weekly music events happening during the winter season. Click here for the list.

That's all for this year!

Here's wishing you and your families a happy holiday season.

See you in the New Year,
Nori


Anguilla Beaches Home Page
---