Combing Anguilla's Beaches for the Best
Anguilla Beach Lovers brings you the latest additions to one family's experiences of the "best of all things Anguillian."
If you like this e-zine,, please do a friend a favor and "pay it forward."
If a friend did forward this to you and if you like what you read, please subscribe by visiting...
---
Issue #114, January 8, 2018
Is Anguilla in your future this year? :-)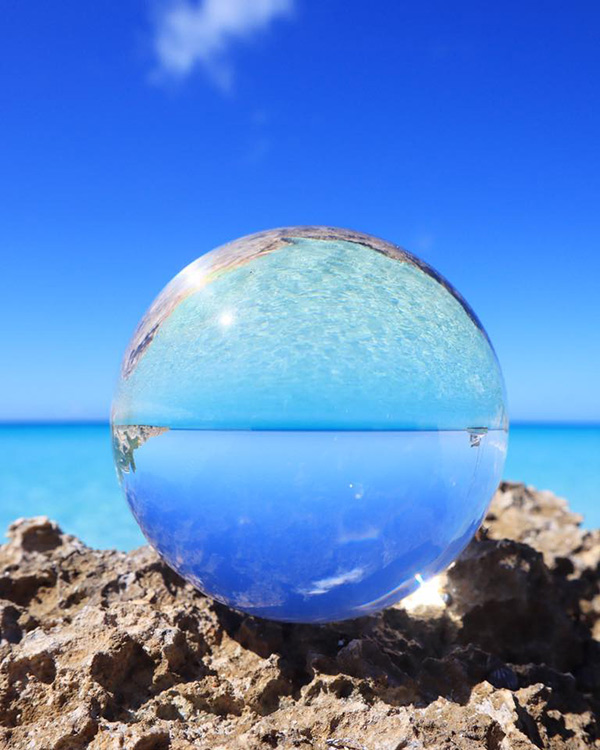 Happy New Year from Tranquility Wrapped in Blue!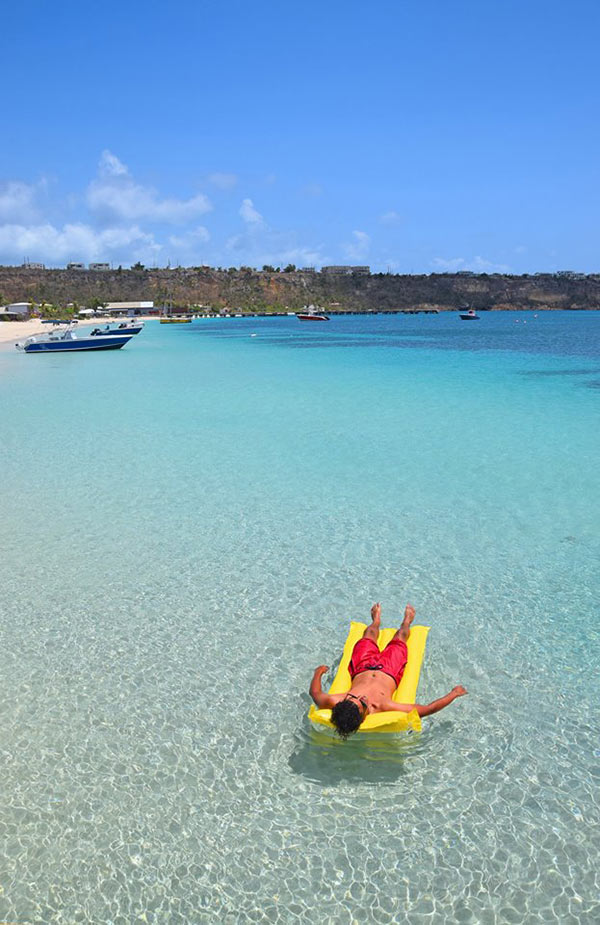 2018 went out with a hustle and 2019 came in with a bustle! Stacks of jets at the airport, yachts-a-plenty at Meads Bay, Rendezvous Bay and Crocus Bay and the re-opening of iconic Malliouhana and Cap Juluca...
It sure has been a busy and beautiful holiday season.
What's new in Anguilla?
---
Flash Sale on Anguilla Prints
This week, save 15% on all Anguilla prints and canvases over on our Gallery & Print Shop.
Use the code: HAPPY2019 to save!
Sale ends Friday, Jan. 11 at 11:59pm EST.
Our photos of Anguilla are now available as high-res prints & canvases in a variety of sizes!
Click here to start shopping for your favorite photos of Anguilla.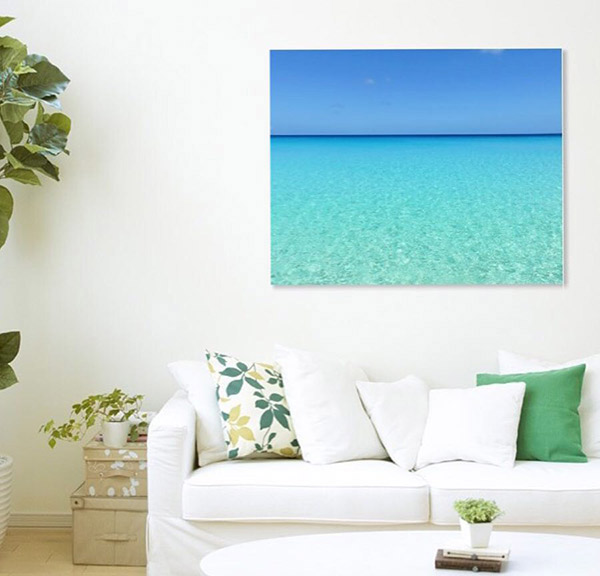 Need prints on-island for your home or villa? Please reply to this email and we will get your print or canvas delivered to you on-island :-)
---
Meads Bay: The Place To See & Be Seen
Mega yacht...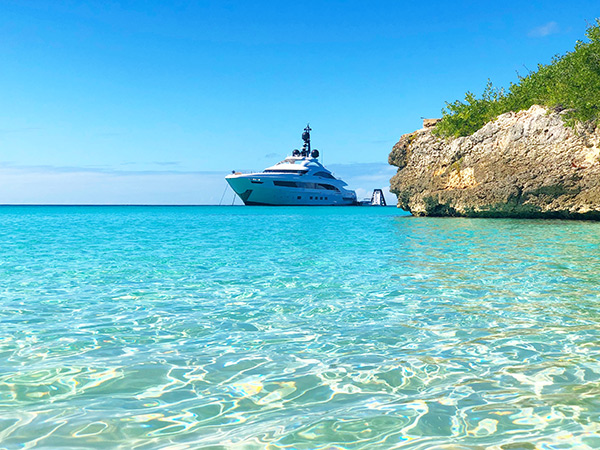 Upon mega yacht...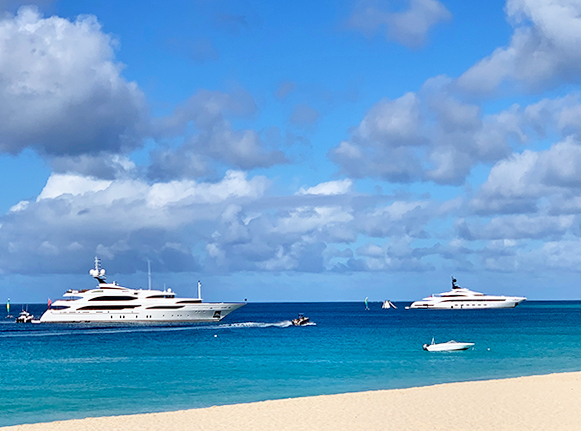 ... has been moored off of Meads Bay's glistening shores all holiday season long.
It's no surprise why "the jetset" and "the yacht crowd" choose Meads Bay. Meads sparkles in a million shades of turquoise-blue.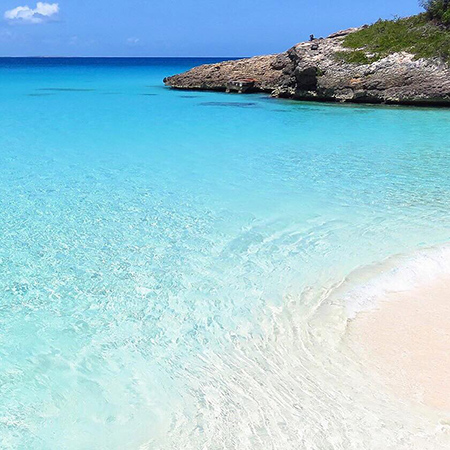 Up on the sands, Anguilla's Four Seasons and Malliouhana book-end the beach. In between the five-star luxury properties, Anguilla's top restaurants serve world-class cuisine. Whether it's Straw Hat for breakfast, Blanchards Beach Shack for lunch...
Or Jacala for dinner...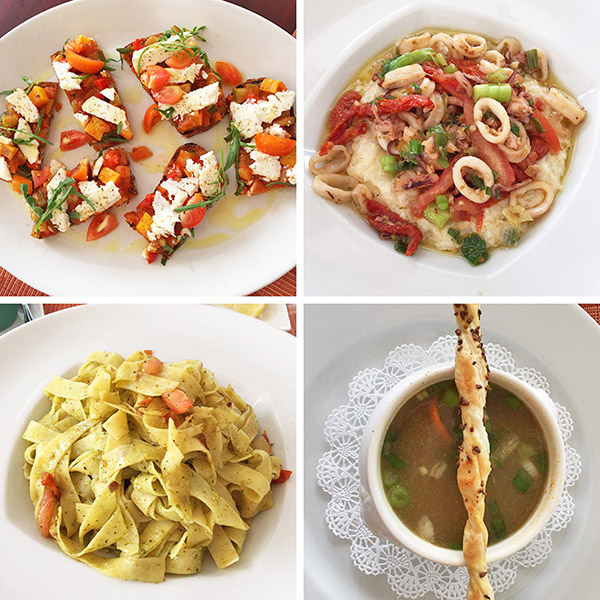 Meads Bay is the place to be!
Smack dab in the middle of Meads Bay's action, Anguilla's latest luxury condo development, Tranquility Beach Anguilla is at the epicenter of the epicenter of Caribbean luxury living.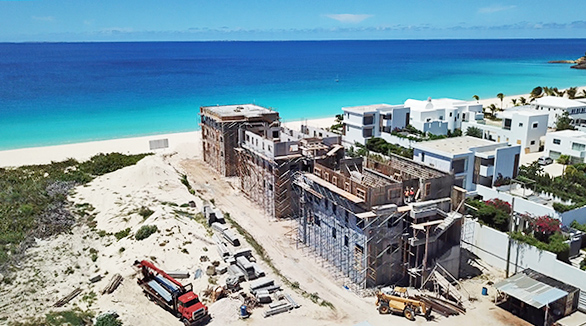 If you are coming on-island and would like to own a piece of Meads Bay, Tranquility Beach Anguilla is operating site tours weekly.
Monday-Friday: 1-4pm
Saturday: 10am-3pm
By appointment: 1-264-476-8488 / 235-3666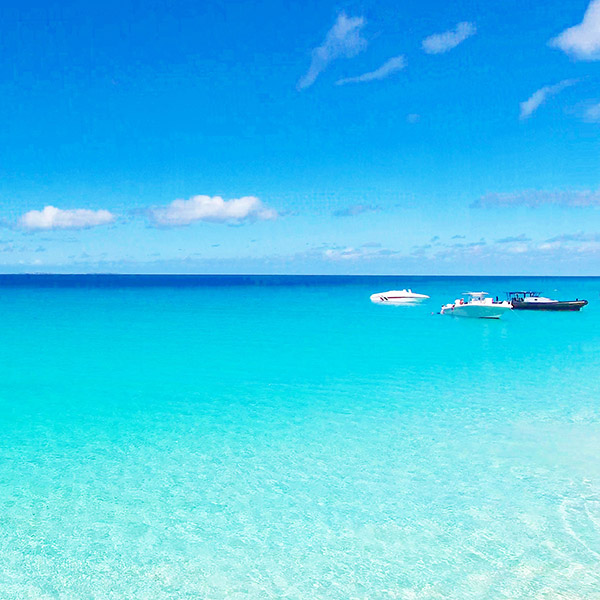 ---
NEW From Anguilla Beaches YouTube
The Most Organic Anguilla Spa Experience at The Spa by CuisinArt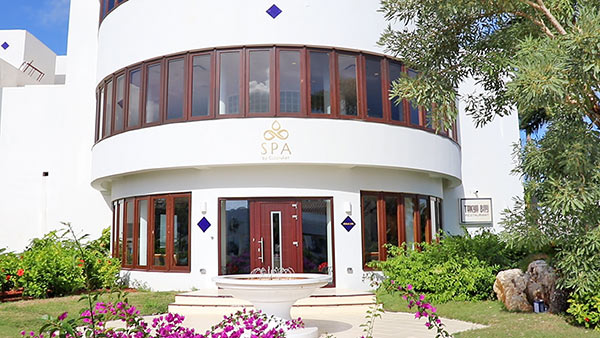 Welcome to the most relaxing place "off the beach" in Anguilla... the Spa by CuisinArt at CuisinArt Golf Resort & Spa!
An award-winning spa in the Caribbean, the Spa by CuisinArt is Anguilla's largest spa. It has won Condé Nast Johansens' prestigious and highly-coveted "Most Excellent Spa Hotel" award on many occasions. Today, Spa Director Catherine Phillips pushes CuisinArt's world-class treatments levels higher. Her emphasis? All organic, healthy and natural treatments.
Click here to experience The Spa by CuisinArt.
How To Make Lobster Cakes with Chef Lowell Hodge
Chef Lowell Hodge is a famous name in Anguilla. One of the warmest souls you will meet, Chef has such a calming, kind aura. He began his career and rose to fame at Blanchards back in the 90's. Today, he owns and operates his own restaurant, Sharky's. One of the most famous items on his menu? The LOBSTER CAKES!
A "must-try" if you are visiting Anguilla, we needed to know how to make them. Chef shares his techniques in this food recipe video! Click here to watch the mouthwatering process.
Stay tuned for more food videos, interviews and Anguilla adventures coming soon!
To never miss an Anguilla video, click here to subscribe to our YouTube.
---
Sneak Peek at CuisinArt Golf Resort & Spa
The five-star beachfront resort is more BLUE-tiful than ever!
From the chic lobby...
To the brand new pool, complete with plush chaises and cabanas...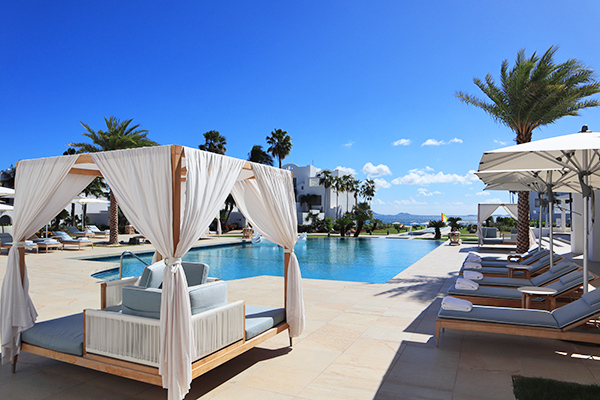 To the expanded beach bar right on the shores of Rendezvous...
... the resort that has long-been known as one of the Caribbean's best is BACK! Thirteen months of large-scale renovations has solidified CuisinArt Golf Resort & Spa's position among the region's top tier properties.
Its rooms and suites are something out of a Caribbean dream...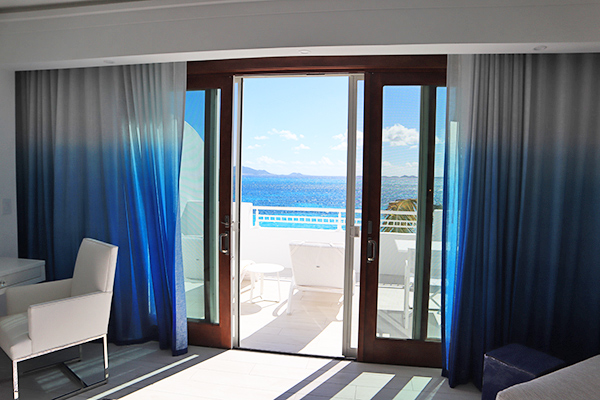 Surrounded by white walls, blue ombre curtains billow gently in the sea breeze. The rooms gaze out to the most breathtaking views of Rendez-BLUE. The whole experience can be summed up in one word: Heavenly.
Click here to take a peek inside a CuisinArt suite.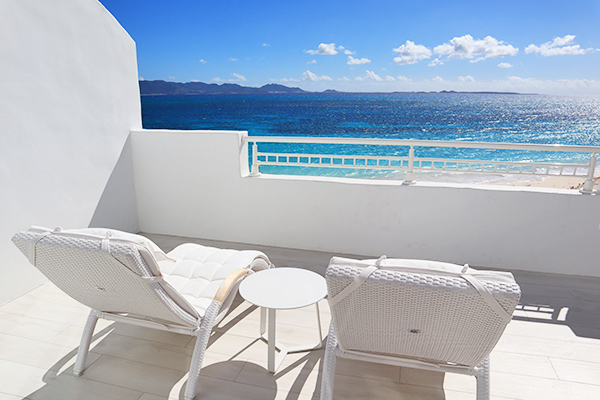 The resort itself boasts brand NEW dining experiences headed up by Chef Alan Larch.
Chef Alan began his career in 1997. He has worked all over the world, with many years spent in the Caribbean. His resume boasts some of the finest names in hospitality, including the Mandarin Oriental Hotel Group, The Pink Sands Club, Fregate Island Private in Seychelles, Fairmont Hotels & Resorts and Raffles Hotels & Resorts. Today, Chef Alan WOWS at CuisinArt with brand new dining experiences, including...
Santorini (full review coming soon)
With a NEW all natural spa experience, golf course credit and so much more, CuisinArt Golf Resort & Spa takes your breath away in so many ways.
Stay tuned for a full report and video tour coming soon!
Until then, for more photos, videos and details, visit CuisinArt's official website...
---
Anguilla's Latest Luxury Ultra-Villas
NEW to the rental market this year are two of Anguilla's most iconic ultra-luxury villas.
1) Long Bay Villas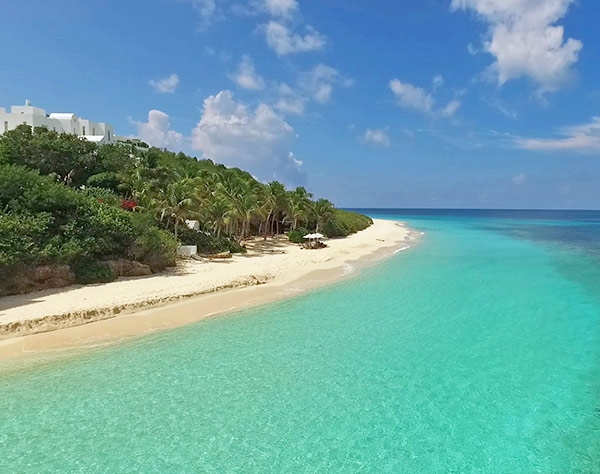 If you have seen Long Bay beach from the ocean, you know Long Bay Villas. The three villa property is iconic.
Strikingly white, Long Bay Villas' Sky, Sea and Sand villas emerge like a Grecian-Caribbean dream from the lush hillside that slopes up from Long Bay's blue waters.
True to the villas' names, Long Bay Villas captures the three "elements" of Long Bay's beauty: its skies, its seas and its sands.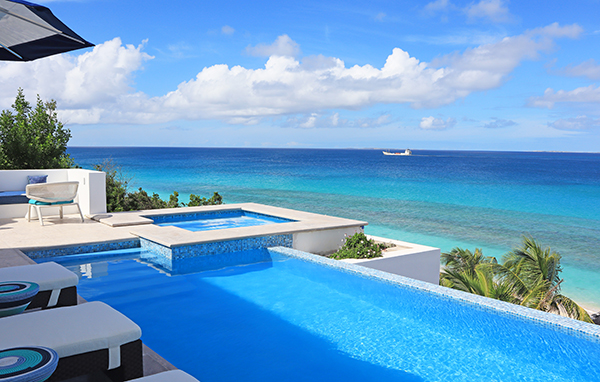 Formerly Temenos Villas and later Elements Villas, today, they are the aptly named Long Bay Villas. The 3 villa, 16 bedroom property boasts over 19,000 square feet of newly renovated and re-designed indoor and outdoor living space.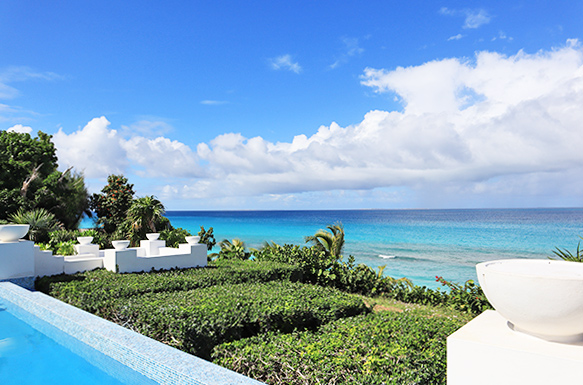 Click here for a tour inside brand NEW Long Bay Villas.
For more on Long Bay Villas, visit their website...
2) Santosha Villa Estate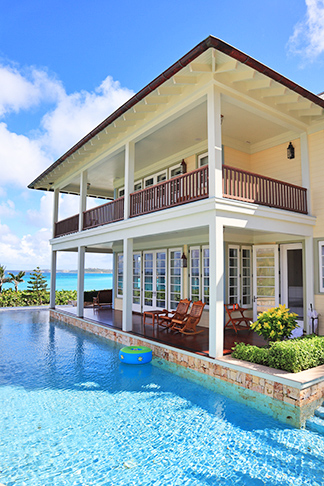 Santosha. The name conjures up day dreams of exotic travels to the most far flung locales. A Hindu term, the name means the discovery of inner "contentment." Santosha, the Villa Estate in Anguilla, is the embodiment of that precise feeling.
The property is Anguilla's most sophisticated ultra-luxury villa.
A 37,000 square foot West Indian-style estate, Santosha is of a bygone era. Its design is classic Caribbean, immaculately executed. A marked sense of relaxed sophistication washes over you as you walk through the nine bedroom property.
From regal crown moldings, to mahogany four poster beds, to antique sconces, louvre doors and double-paned windows, to the grand spiral staircase and wrap around verandas, each and every piece has been carefully designed.
You will not, for example, find two mirrors, armoires or sink-tubs that are alike at Santosha. Each ornamental touch has been hand-selected for its specific place.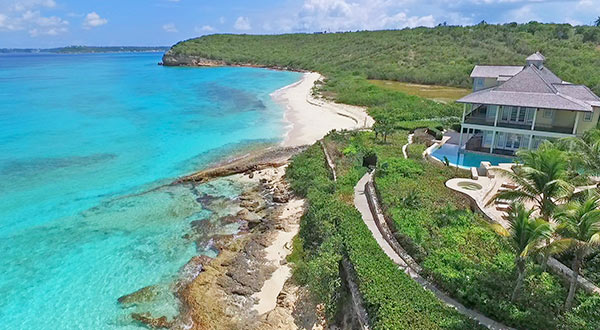 The estate's address? Long Bay, the beach's ultra-private eastern side. Surrounded by tropical gardens, Santosha's exclusive location is her perfect complement. Sprawling across 4.5 lush acres and able to accommodate 23 guests, Santosha Villa Estate is Anguilla's most grand ultra-luxury villa.
Click here to step inside Santosha Villa Estate.
For more on Santosha Villa Estate, visit their website...
---
The NEW Skyviews Map
There is one Anguilla map that is a "must" for everyone Anguilla-bound!...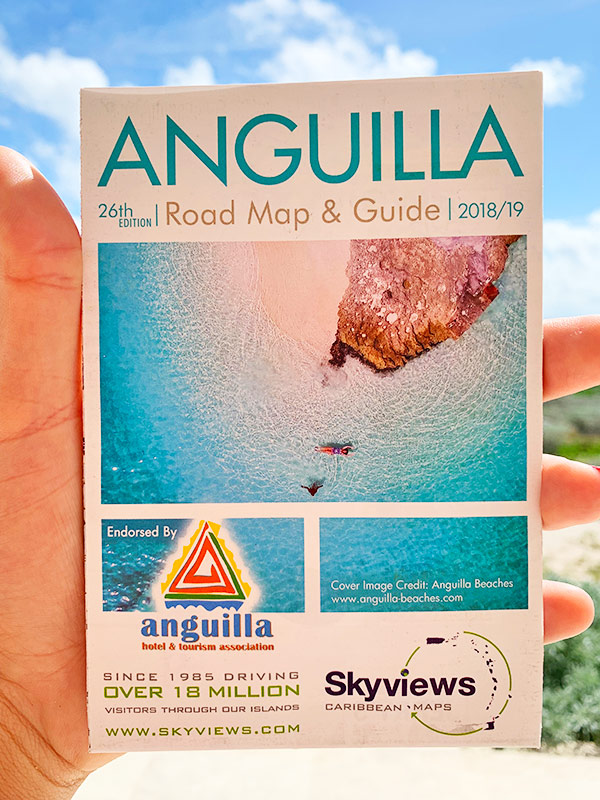 No one makes navigating easier than Skyviews!
If this is your first trip to Anguilla, or if you haven't yet driven through Anguilla, the Skyviews Anguilla map is a lifeline when you are out on the road.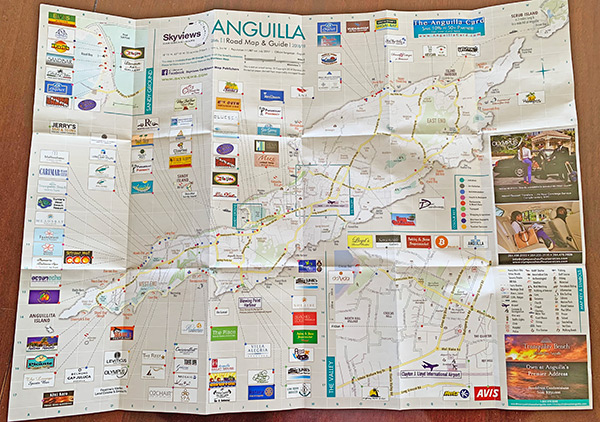 For everyone else, having a copy of the map on-hand simply makes life easier. It answers those reccuring questions... "Where is that in Anguilla?" "What's that business' phone number, again?"
A beautiful map, it really is a souvenir in and of itself! The NEW Skyviews map just may be the most beautiful edition yet :-)
NOW available on-island, be sure to pick up your free 2019 Skyviews map in Anguilla! Skyviews' map is available throughout the island, at Anguilla's ports of entry and airport, hotels, boutiques and restaurants.
A company based out of Barbados, Skyviews has been helping travelers navigate Caribbean islands for nearly two decades. More on Skyviews via their official website here.
---
The NEW True Anguilla
Anguilla's go-to pocket guide, True Anguilla's 2019 edition is here!
Covering everything from getting around, places to stay, where to eat and what to do, True Anguilla has all of the essential Anguilla info.
On top of that? It's loaded with stories from the past year and beautiful photos that capture the spirit of Anguilla.
The magazine 6th issue is on stands now! Be sure to pick your complimentary copy on your 2019 Anguilla vacation. They are available throughout the island, in hotels, restaurants and at the airport and ferry terminal.
True Anguilla is a complimentary guide to Anguilla by Orrett Wynter of DESIGN Anguilla and Trudy Nixon of True Communications. More on True Anguilla via their website here.
---
What's New With Food in Anguilla?
Marc Alvarez's NEW Restaurant, Ember
Chef Marc Alvarez is a famous name in Anguilla. A graduate of the Culinary Institute of America, Chef Marc's cuisine put Anguilla on the culinary map. He was introduced to Anguilla in the late 90's when he worked at the reputable Covecastles Restaurant. CN Traveler and Robb Report raved over his dishes, the word "genius" often peppering their reviews. Known for creative and intriguing cuisine, Chef Marc Alvarez took Anguilla by storm.
Today, he is BACK with his brand new restaurant, Ember!
The restaurant centers around Chef's oven, the Forno Piombo. One of the highest quality wood fire ovens in the world, each oven is hand-crafted. The result? Exquisite wood-fired cuisine.
From divine cuts of meats, to fresh fish and mouthwatering pizzas...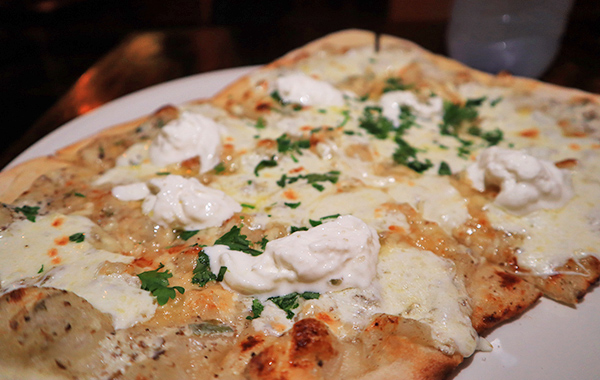 Chef Marc's new spot is getting rave reviews!
For reservations, email: emberanguilla@gmail.com
Prickly Pear is OPEN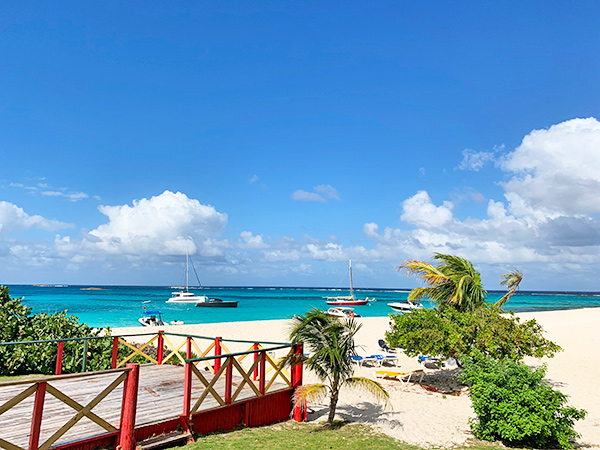 A favorite desert-island escape, the beautiful Prickly Pear Bar & Restaurant has re-opened.
With those same vivid Anguilla blues and excellent BBQ food...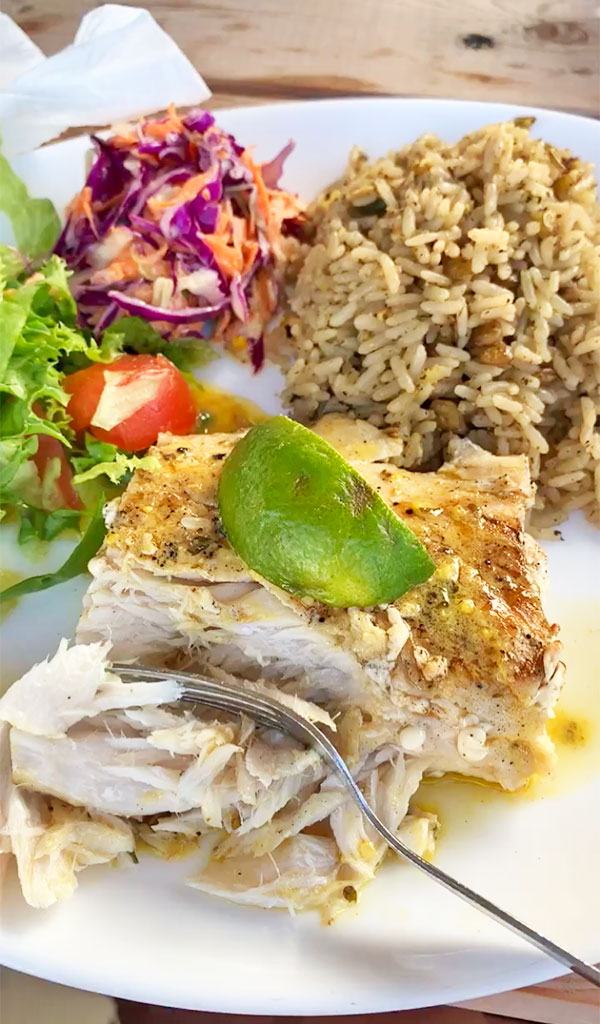 ... getting to Prickly Pear is easier than ever now, too!
The restaurant operates a daily shuttle service. To book, call: 264-235-1906 or 476-1906
For more Anguilla Food news, pics and vids, click here to follow our Anguilla Food Instagram page!
---
Wallblake House Re-Opens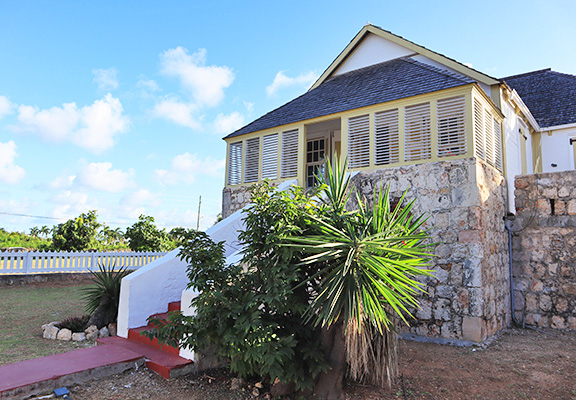 Set in the heart of The Valley lies a piece of Anguilla history that is a landmark. Wallblake House is Anguilla's only remaining plantation home.
Built in 1787, the historical site has recently been restored and refurbished. Today, it is open for tours and reflects all aspects of Anguilla's culture and history.
A must-visit, the next Wallblake House tour will be...
Stay tuned for updates as more dates will be added.
---
High-Value Winter & Spring Availability in Anguilla
Carimar Beach Club on Meads Bay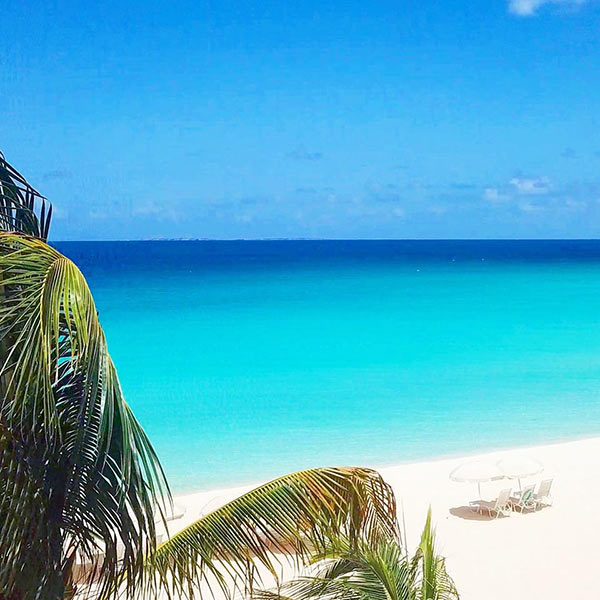 Set right on majestic Meads Bay, Carimar wins on location alone. Combine its location with comfortable units, complete with full kitchens and air conditioning, and exceptional staff who make you feel right at home, Carimar's value is unbeatable.
The ultra-popular hotel still has availability this winter and spring!
Champagne Shores: The Villa
Set at the edge of the Caribbean Sea, Champagne Shores is a sanctuary of tranquility.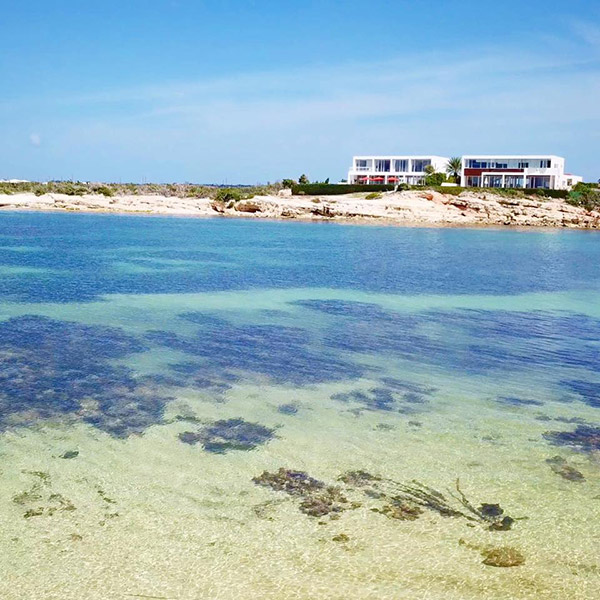 Plush outdoor and indoor living areas and five sumptuous suites lay out over 7,000 square feet. All-air-conditioned, the villa boasts some of Anguilla's most panoramic views from its unique location.
It is the only villa of its kind to also provide an all-day personal service attendant, in addition to 24/7 concierge service!
Yes, at Champagne Shores, you often find yourself thinking, "I didn't even know I needed that."
Champagne Shores has availability this winter & spring!
---
Flying to Anguilla
Finally, if you are coming to Anguilla this winter, Tradewind Aviation has resumed flights out of San Juan.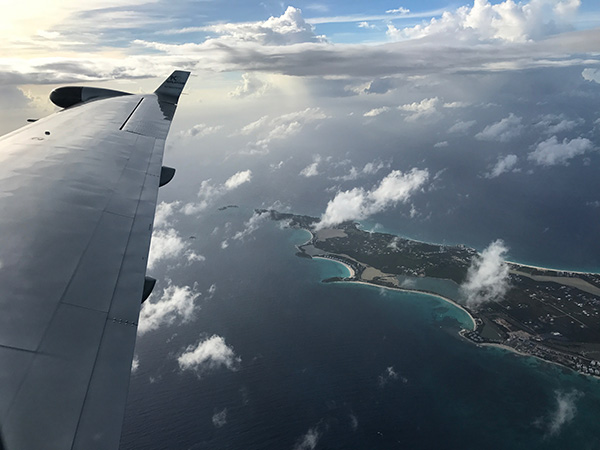 Tradewind flies...
San Juan (SJU) - Anguilla (AXA)
Fridays, Saturdays and Sundays departing SJU at 4:15pm
Adjusts to 4:30pm on February 1st, 2019
Anguilla (AXA) - San Juan (SJU)
Mondays, Saturdays and Sundays departing AXA at 11:00am
The ultimate in comfort, Tradewind's modern Pilatus PC-12 aircraft (flown by two pilots) is pressurized and completely air conditioned. The flights include complimentary drinks (including wine and beer) and snacks. The cherry on top? You even have access to their private lounge in San Juan!
To save 10% on your flight? Use your Anguilla Card!
Book directly via Tradewind's official website. Before you check out, apply your Anguilla Card promo code. After you have completed your reservation, email your digital Anguilla Card to: charter@flytradewind.com
To get your Anguilla Card, click here.
That's all for now! Stay tuned for more Anguilla news, with full reports on CuisinArt, Malliouhana and Cap Juluca coming up soon :-)
Until then, here's wishing you a most Happy 2019 from Anguilla!
Nori
---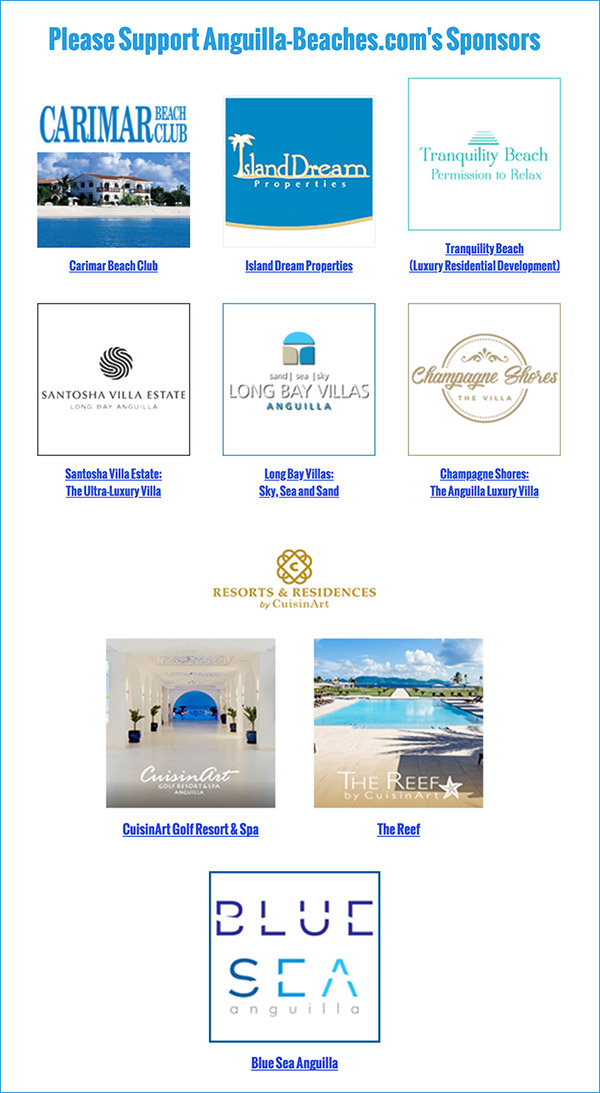 Anguilla-Beaches.com
---