---
Combing Anguilla's Beaches for the Best
Anguilla Beach Lovers brings you the latest additions to one family's experiences of the "best of all things Anguillian."
If you like this e-zine,, please do a friend a favor and "pay it forward."
If a friend did forward this to you and if you like what you read, please subscribe by visiting...
---
Issue #120, July 3, 2019
Everyday is summer in Anguilla 😁💗🏝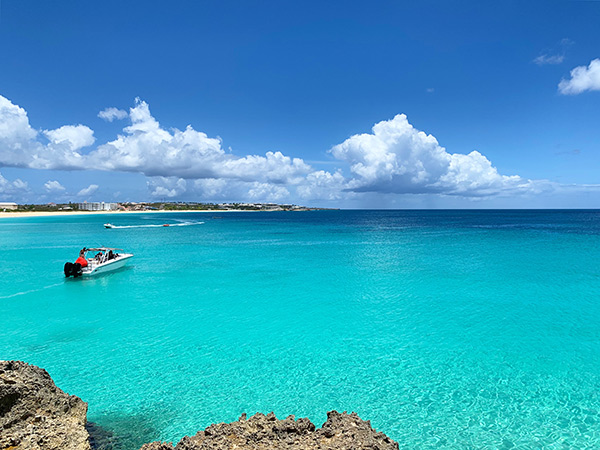 Happy summer from Tranquility Wrapped in Blue!
The season that is all ABOAT BBQs, boat races and calm blue water is officially HERE.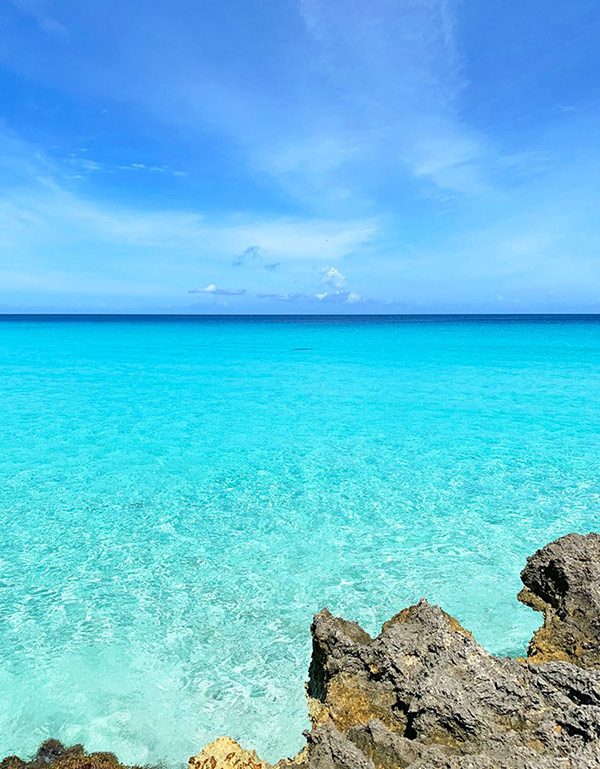 It has been a busy start to summer in Anguilla. May 30th marked Anguilla Day, Bankie Banx rocked Rendezvous with his Folk & Blues Festival Jun. 14-16th, and now, the biggest festival of all, Carnival is coming up quick!
Until Carnival, what's new since last time?
---
Setting Our Sights on Summer: Save 10% on Anguilla Prints!
This summer, save 10% on all Anguilla prints and canvases over on our Gallery & Print Shop.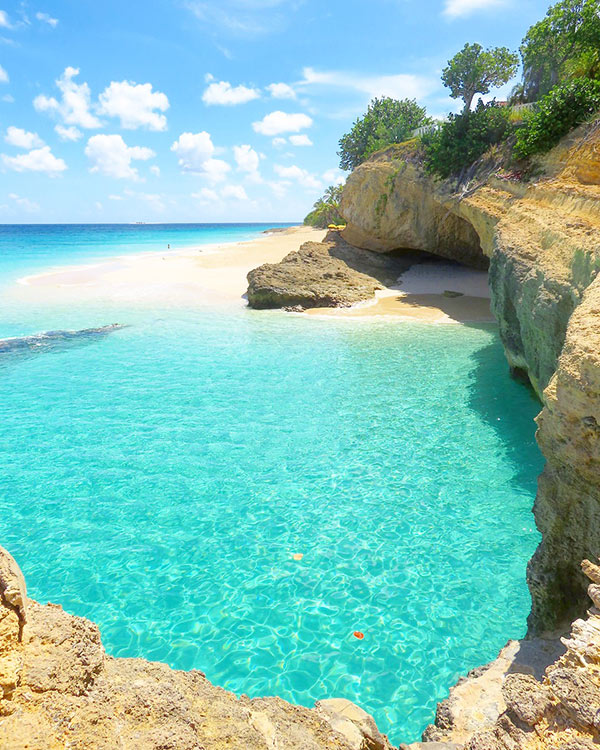 Our photos of Anguilla are now available as high-res prints & canvases in a variety of sizes!
Use the code: SUMMER2019 to save 10%
Sale ends Friday, Jul. 11 at 11:59pm EST.
Click here to start shopping for your favorite photos of Anguilla.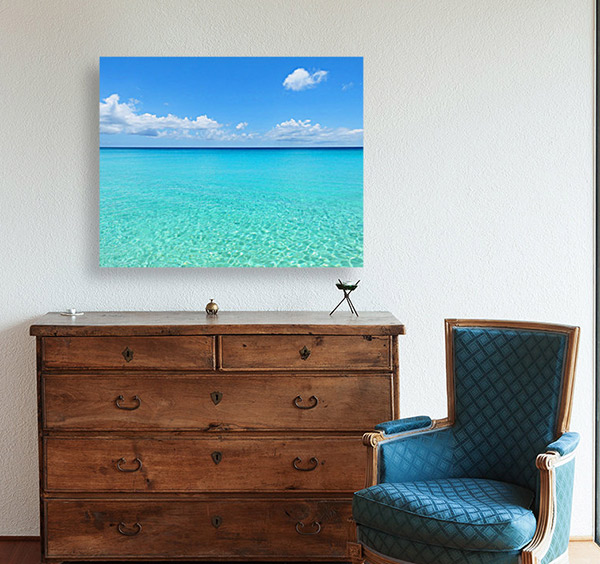 ---
Anguilla Great House is OPEN
Rendezvous Bay's gem is BACK!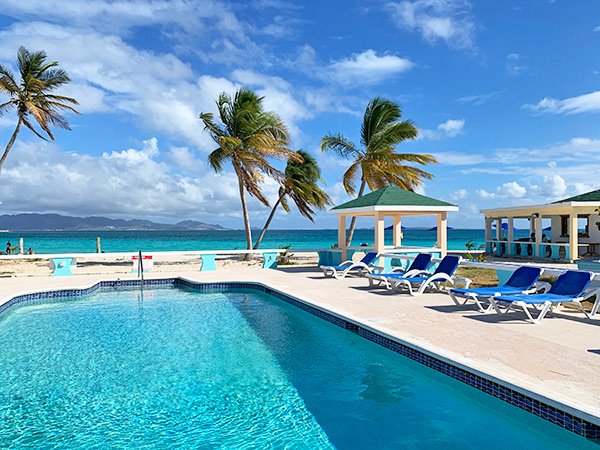 A relaxed Anguilla resort, Anguilla Great House is the "complete package." This charming property features a number of comfortable units just a few yards from the beach, an on-site restaurant and a sparkling pool.
The whole team at Anguilla Great House has been working around the clock, restoring this historic property to its former glory. It is safe to say it is BACK and as beautiful as ever.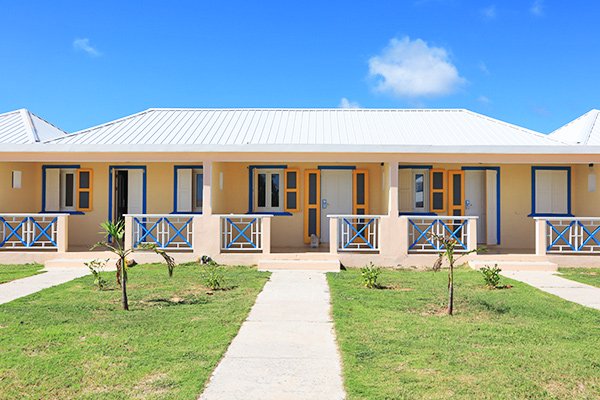 Rich in West Indian charm, the hotel's buildings house one bedroom units complete with ensuite, large king bed, writing desk, flatscreen TV and outdoor patio.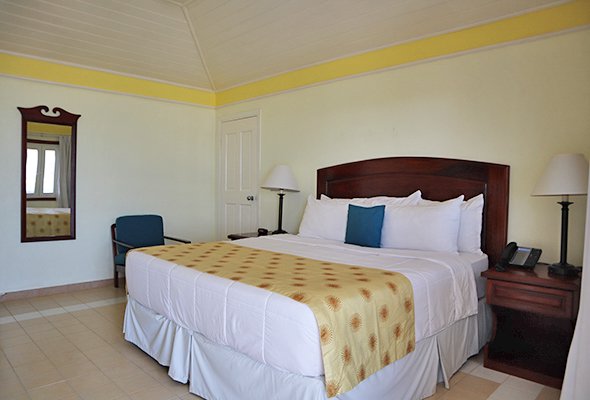 Hotel room tip? Book an "end" room for vivid sea views. Anguilla's south shore always yields great views of St. Martin 😁
How sweet it is to awake to this view every day! Yes, Anguilla Great House Beach Resort is an affordable ticket to a beachfront Caribbean dream, on Rendezvous Bay.
More on Anguilla Great House here.
Anguilla Great House is staying open ALL season long.
Anguilla Great House is an Anguilla Card Partner. Save 10% when you book direct with your Anguilla Card. Click here to get your Anguilla Card.
---
NEW YouTube Video: 27 Questions with Bankie Banx
The one... the only... Mr. Bankie Banx!
Music legend, Bankie Banx is an icon. World renowned musician and owner of the Dune Preserve beach bar (aka The Dune), Bankie takes us inside his famous spot on Rendezvous Bay and inside his home and villa in our latest YouTube video.
A man with infinite wisdom and a knack for art-chitecture, we wish we could hang with Bankie all day, every day.
Click here to watch 27 Questions with Bankie Banx
Be sure to drop into The Dune and catch Bankie weekly in Anguilla. One of Anguilla's top nightlife spots, Bankie's Dune Preserve is one of a kind.
To never miss an Anguilla YouTube vid, click here to subscribe to Anguilla Beaches on YouTube.
---
NEW Anguilla Villa Rental: Villa Soleil
Perched high on one of the most scenic ridges in Anguilla, Villa Soleil is the villa of sunshine!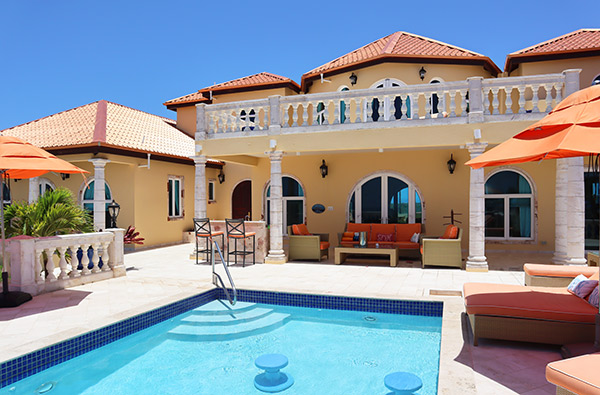 NEW to market, Villa Soleil boasts one of the most unique locations in Anguilla. Set on Harbour Ridge, this four bedroom villa gazes out to Anguilla's remote and enigmatic beaches, Captain's Bay and Savannah Bay.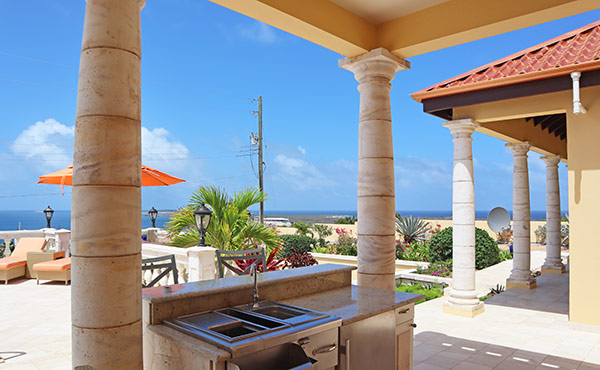 With an orange and yellow color scheme, a blue pool and the Anguilla-blue sky above and sea beyond, Villa Soleil embodies the feeling of Anguilla.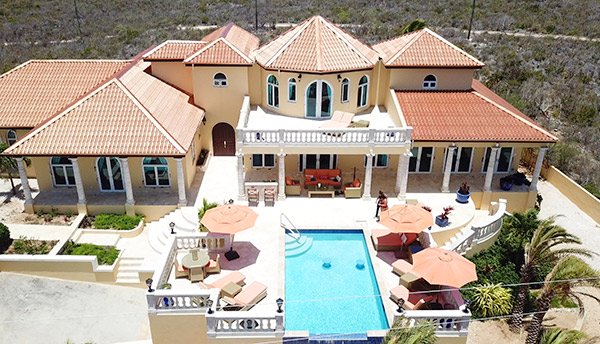 Painted orange, with a terra cotta tiled roof, Villa Soleil exudes warmth. To bask in that Anguilla warmth? Villa Soleil boasts expansive front and back terraces.
One step inside Villa Soleil and you are struck by its size. At 5,000 square feet, Villa Soleil is spacious. A grand wooden front door gives way to an oversized living room dressed in soothing pastels.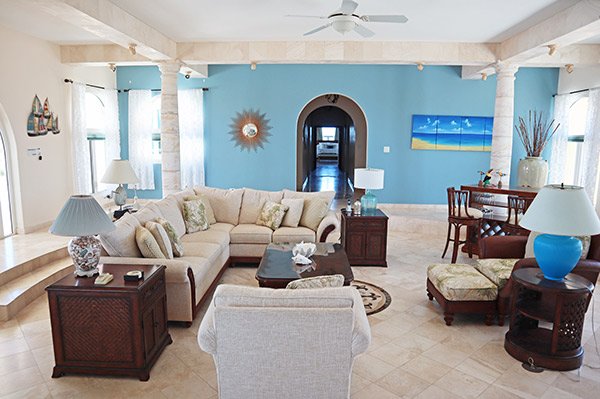 The living room opens to both the front and back patios and is complete with large flatscreen TV. Its arched doorway opens into Villa Soleil's posh kitchen and dining room.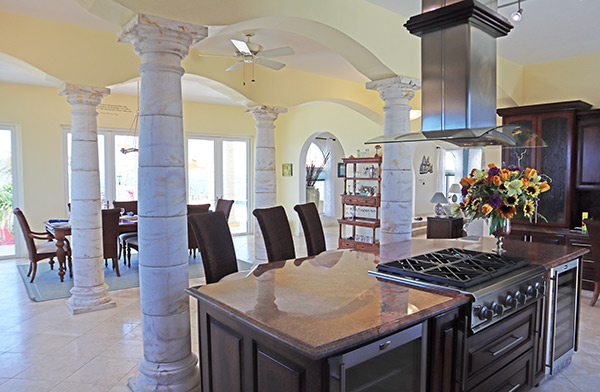 The space is accented by strong pillars and dark wood. Light streams in via floor-to-ceiling windows and doors to both patios. The extra-special touch is the kitchen views to Savannah Bay!
When it comes time to sleep, Villa Soleil features four master suites.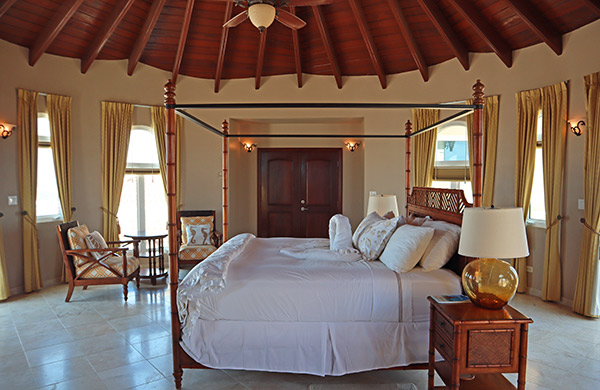 Up a curved staircase lies the first grand master suite. The four poster king size bed sits in the room's center, creating a uniquely royal feel. The suite itself has views in both directions to the Atlantic Ocean and Savannah Bay.
To fully indulge in those views, step onto your private balcony...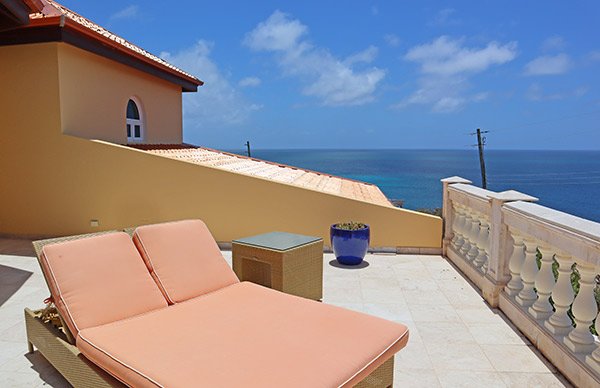 Or slip into your luxurious outdoor shower...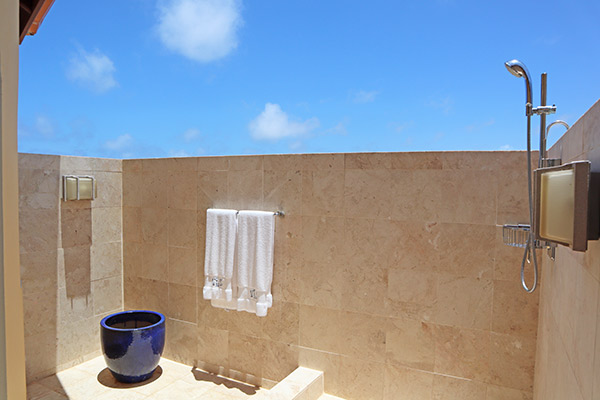 Oversized and open to the sky, this is one of the most luxurious outdoors showers we have seen. Peep over the edge and Savannah Bay meets your eye in the distance.
Back on the main floor lie three additional master suites. Each is large, well appointed and complete with private ensuite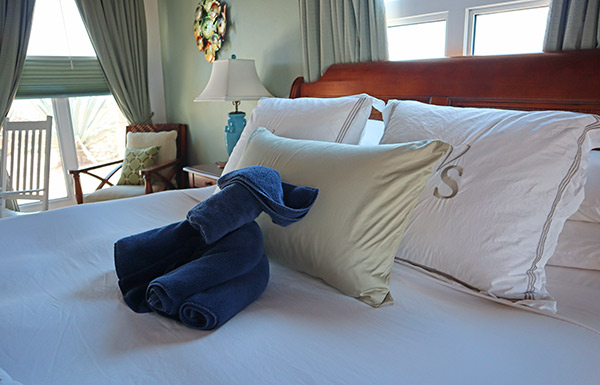 With 5,000 square feet of living space and four opulent suites with private bathrooms, Villa Soleil is the villa for friends and families traveling together.
Whether lounging, dining or taking in the sensational scenery...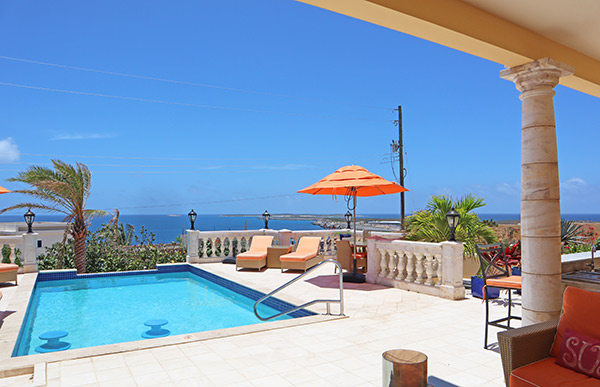 Villa Soleil is made for total comfort, and soaking up the Anguilla sun!
For more on Villa Soleil, visit...
Tel.: 615-216-5600 / 866-376-7077
Email: reservations@refinedretreats.com
---
Off Season Openings & Closings
That time of the year is upon us!
Following the final day of Carnival in August, many businesses close for a month or two to rejuvenate and prepare for the upcoming season. All businesses re-open in November.
Who's staying open this season and who is closing when?
Click here for the official off-season compilation!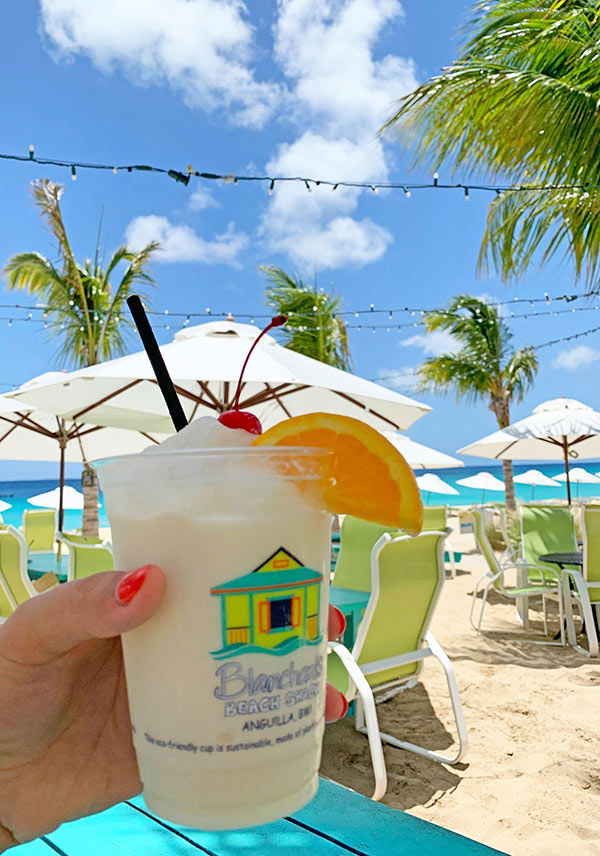 ---
Summer Specials
Speaking of summer, July through November brings superb travel deals! Caribbean expert, Melanie Reffes shares them all in her latest piece for USA Today. More on summer savings in Anguilla, here.
More summer specials...
Carimar Beach Club
Carimar Beach Club is one of Anguilla's top rated hotels for good reason!
Spacious units, right on majestic Meads Bay, just steps from some of Anguilla's tastiest eateries, and all at $250-550 per night...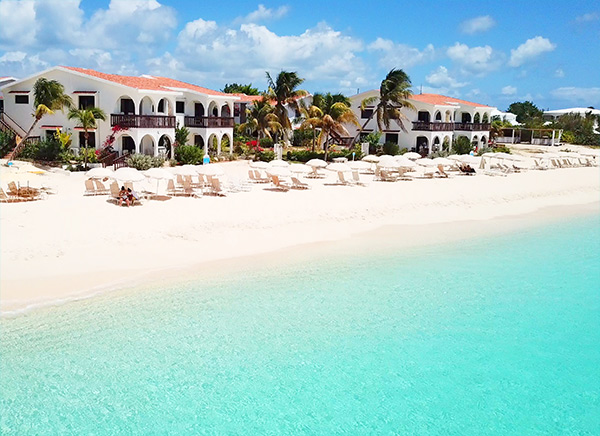 Yep, Carimar and their excellent staff always get it right!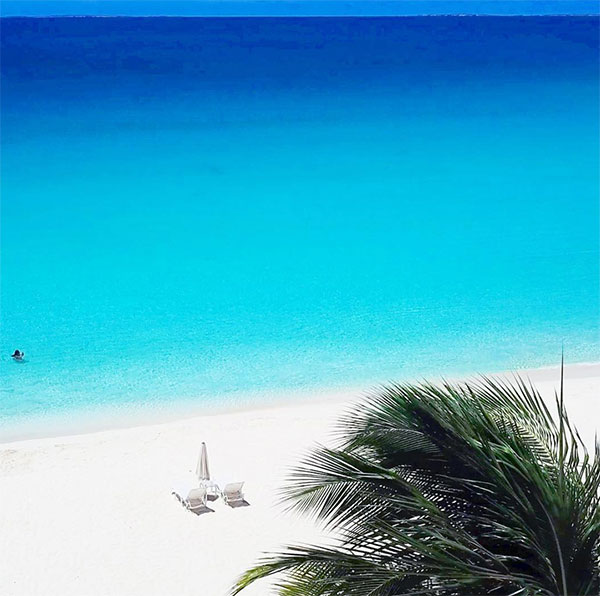 Carimar's summer specials are currently ON! With rooms as low as $191/night, it is one of the best deals in Anguilla. For details, visit...
Long Bay Villas
Long Bay Villas is Anguilla's most iconic ultra-luxury villa! The property takes your breath away in three distinct ways: Sky Villa, Sea Villa and Sand Villa.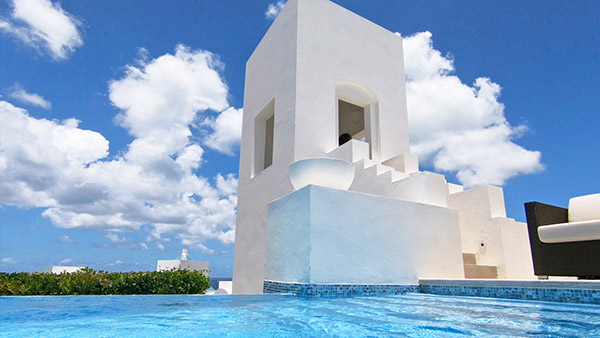 The estate's three stark-white villas tier down the lush hillside that slopes up from pristine and exclusive Long Bay beach. Each villa's unique setting emphasizes a different perspective of "Long Bay Blue."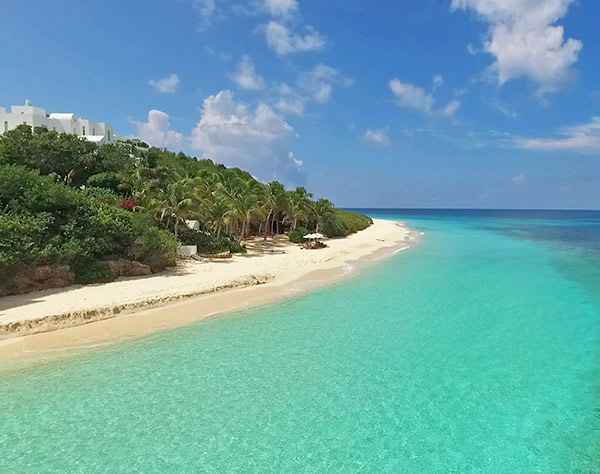 Inside, the grand villas combine to boast 16 bedrooms with over 19,000 square feet of indoor/outdoor living space that can accommodate 33 guests.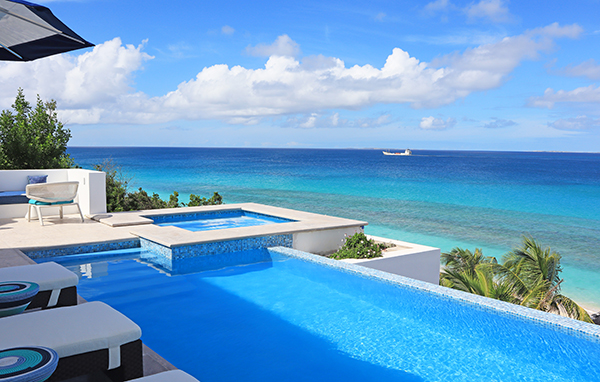 A sensational property, with top-tier service, it gets even better this summer with Long Bay Villas' July special...
Massages or personal training sessions are complimentary with 7 night stays this July in celebration of Spa & Wellness month in Anguilla. For more on Long Bay Villas, visit...
Santosha Villa Estate
Next door to Long Bay Villas, Santosha Villa Estate impresses all over again!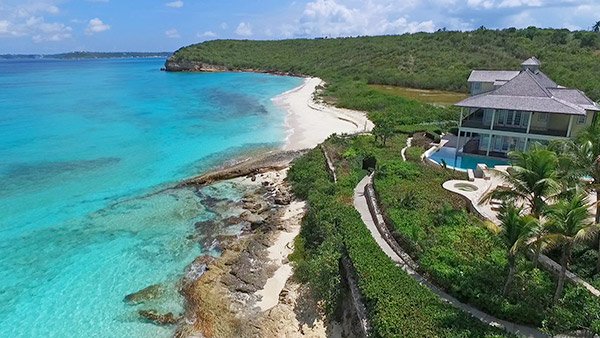 A 37,000 square foot West Indian-style estate, Santosha is of a bygone era. Its design is classic Caribbean, immaculately executed. A marked sense of relaxed sophistication washes over you as you walk through the nine bedroom property.
From regal crown moldings, to mahogany four poster beds, to antique sconces, louvre doors and double-paned windows, to the grand spiral staircase and wrap around verandas, each and every piece has been carefully designed. Each ornamental touch has been hand-selected for its specific place.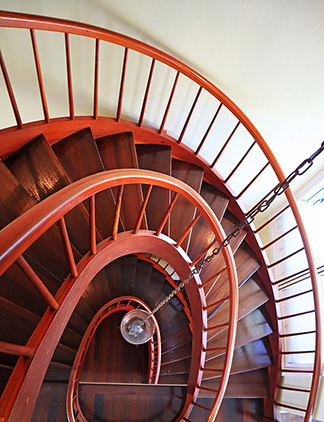 The estate's address? Long Bay, the beach's ultra-private eastern side. Surrounded by tropical gardens, Santosha's exclusive location is her perfect complement.
Sprawling across 4.5 lush acres and able to accommodate 23 guests, Santosha Villa Estate is Anguilla's most grand ultra-luxury villa.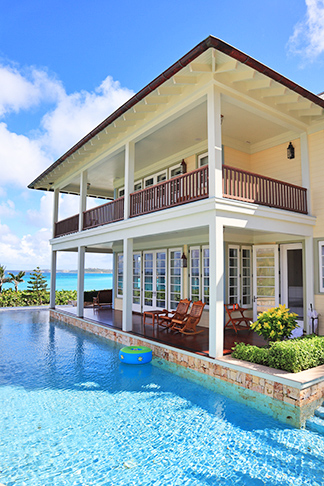 This July, Santosha is also offering in-villa massages or personal training sessions FREE with every 7 night stay. For more on Santosha Villa Estate, visit...
CuisinArt Golf Resort & Spa
Amidst swaying royal palms and blossoming bougainvillea, CuisinArt Golf Resort & Spa surpasses the term Anguilla luxury resorts. The five-star beachfront property has long been considered a "Caribbean best."
Its iconic blue domes and white buildings line the powdery-fine sands of Rendezvous Bay like a Mediterranean dream...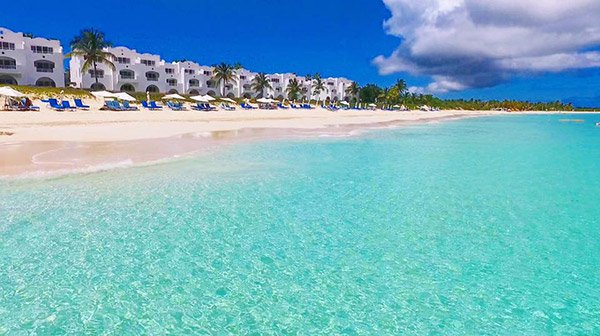 Its pool gazes out to the mountains of St. Martin while sparkling in a million shades of blue. Its suites provide the most jaw-dropping vistas to the Caribbean Sea. World-class cuisine, Greg Norman golf course and award-winning spa round out the CuisinArt experience.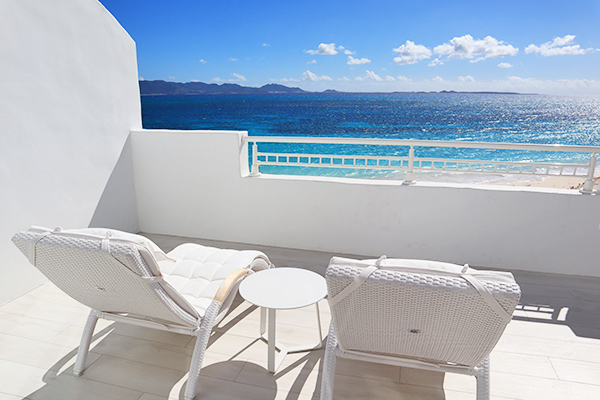 The exclamation point? This summer CuisinArt is offering an unbeatable luxurious special. Stay 7 Nights, Pay 5! For full details, visit...
Champagne Shores: The Villa
Summer is HERE on the south coast of Anguilla at Champagne Shores: The Villa...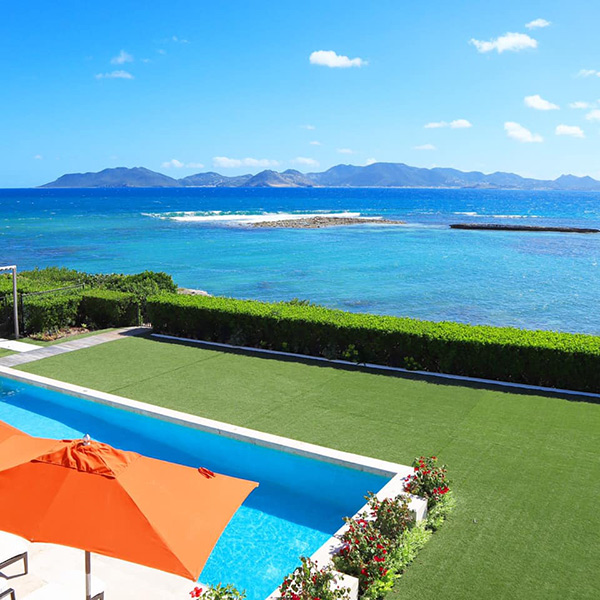 Featured on HGTV earlier this year, Champagne Shores offers a whole lot of value!
Set on Anguilla's south coast, Champagne Shores spans over 7,000 square feet of plush outdoor and indoor living space with five sumptuous suites. All-air-conditioned, the villa boasts some of Anguilla's most panoramic views.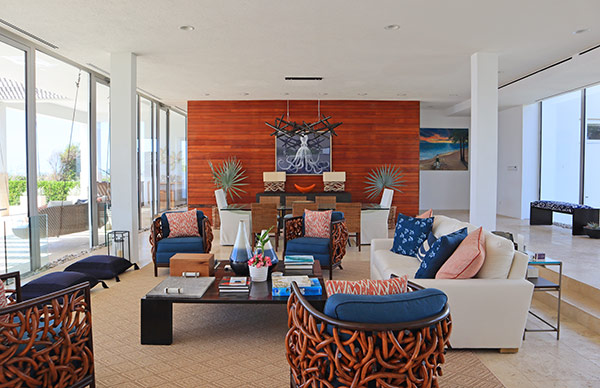 It is the only villa of its kind to also provide an all-day personal service attendant, in addition to 24/7 concierge service!
Modern in look, Caribbean in feel, and with every need tended to - at Champagne Shores, you often find yourself thinking, "I didn't even know I needed that."
Champagne Shores' summer rates are ON. They are some of the most competitive Anguilla villa rates! For more on Champagne Shores, visit...
---
Sharky's: #1 Restaurant on TripAdvisor
A HUGE round of applause to Chef Lowell Hodge of Sharky's!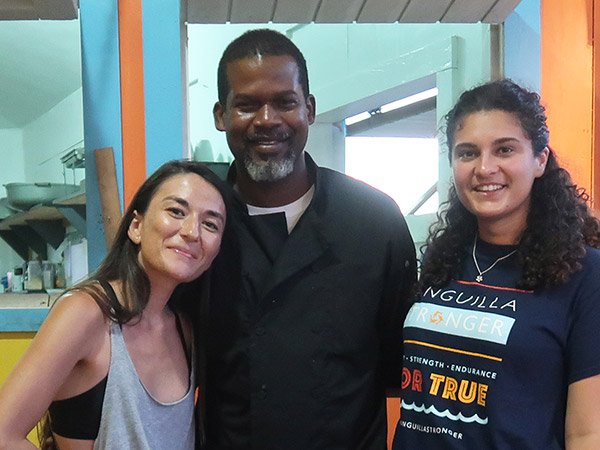 Earlier last month, Sharky's was named #1 Restaurant in Anguilla by TripAdvisor! So well deserved, Chef Lowell is one of the most gracious men you will meet. Always armed with a warm smile and surrounded by an aura of calm, it is hard to find a man kinder than Lowell.
With a rich background in hospitality and as a Chef at Blanchards, it was only a matter of time for Lowell to strike out on his own, showing off his skills in a venue all his own. That venue? Sharky's.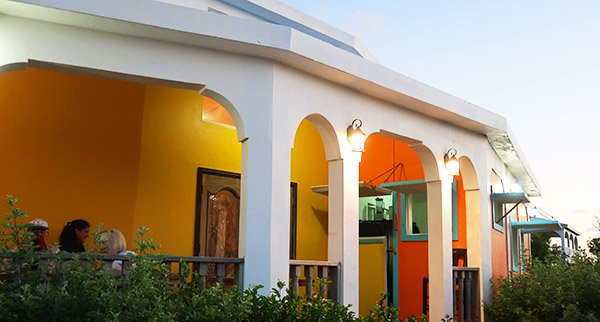 Family owned and operated, Sharky's is teaming with home and heart.
It is also home to some of the best dishes in all of Anguilla, including Chef's fabulous lobster cakes...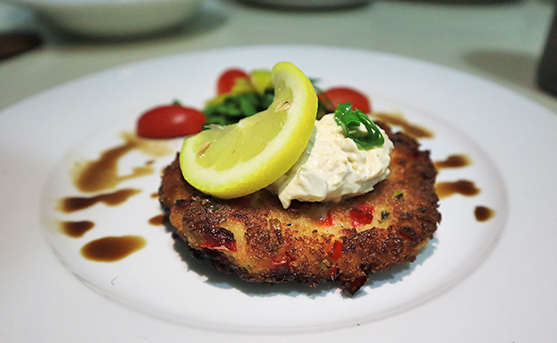 And his outstanding lobster stir fry (served in-shell!)...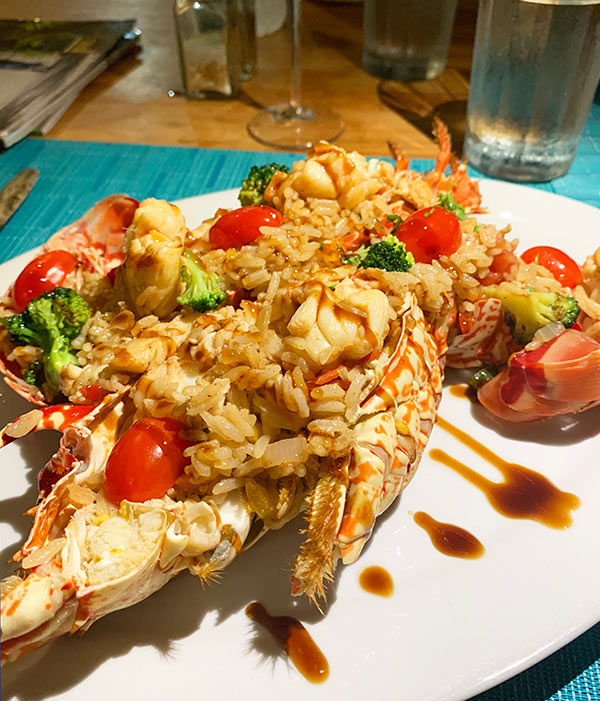 One visit to Sharky's and you are hooked :-)
Reservations highly recommended. To book, call: 264-729-0059
Sharky's is an Anguilla Card Partner. Save 10% when you dine with your Anguilla Card. Click here to get your Anguilla Card.
---
Burgers on The Beach at Uncle Ernie's
One of Anguilla's most famous beach bars, Uncle Ernie's on Shoal Bay East is BACK!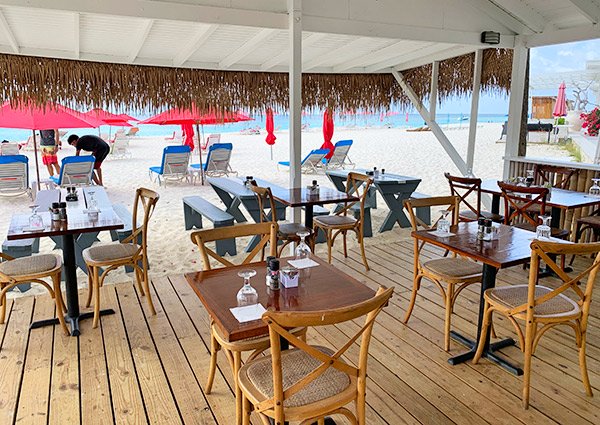 Opened by Uncle Ernie himself in 1984, his spot is one of oldest restaurants on Anguilla's beach that's often been called "the Caribbean's best."
A modest beach bar made of wood, Uncle Ernie's set up is reminiscent of Anguilla beach bars from the good old days.
What's for lunch? Plenty of finger food, including these mouthwatering mozzarella sticks...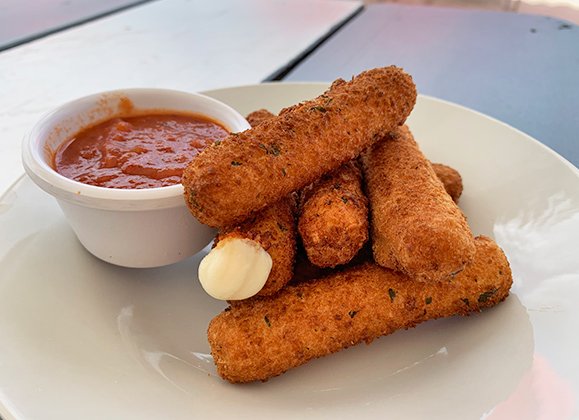 And of course, Uncle Ernie's famous and tasty burgers....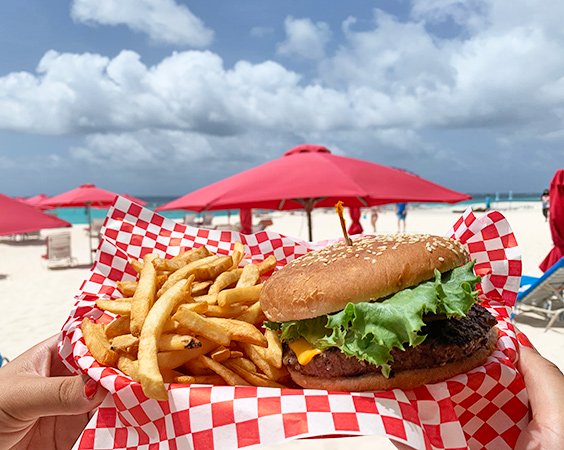 An Anguilla "original," click here for more on Uncle Ernie's.
---
Summer of Love
There is no doubt about it, Anguilla is one of the most romantic destinations world-wide. Planning a summer wedding or honeymoon or vow renewal ceremony? Blue Sea Anguilla is the group to call!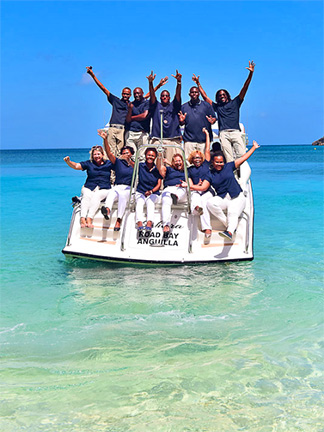 Blue Sea Anguilla has established itself as Anguilla's premiere destination management group.
They are the people Louis Vuitton calls when organizing a photoshoot. Vineyard Vines, too. And Mercedes Benz has them on speed dial, for all of their corporate incentive trips.
When it comes to romance, Blue Sea has organized the most lavish 100+ guest weddings. They are also the folks to call for more intimate weddings and vow renewals. Yes, Blue Sea has that covered, too - complete with affordable packages.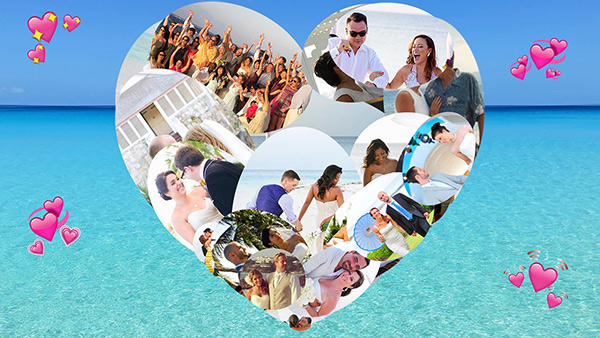 For more on Blue Sea Anguilla...
---
Update From Meads Bay: Tranquility Beach Anguilla
Exciting news from Tranquility Beach Anguilla - the latest residential development by internationally recognized Property Developer and Architectural Designer, Ian "Sugar George" Edwards.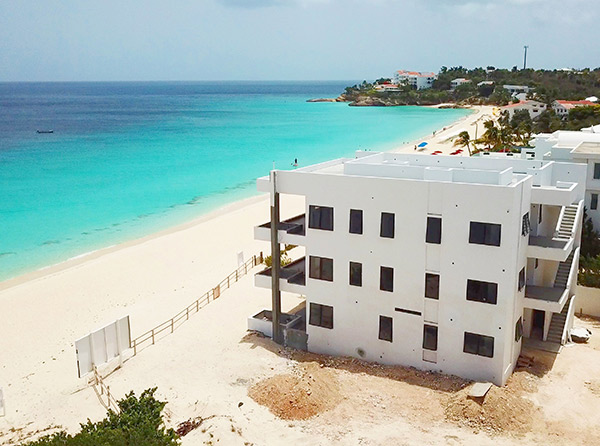 Construction has been full steam ahead since the team broke ground in December 2017. They have made steady, strong progress ever since. Today? The finish line is in sight!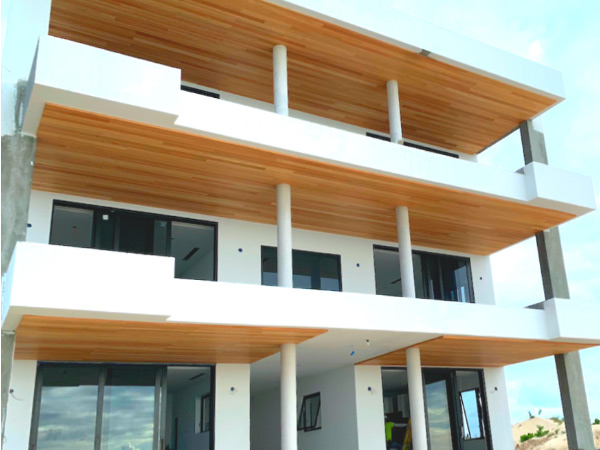 Tranquility Beach Anguilla's three villas (Villas A, B and C) are standing tall, built deep into bedrock. All villa walls have been poured. Sept. 8 2018 marked Villa A's roof pour, Sept. 29 2018 marked Villa B's roof pour and Oct. 13 2018 marked Villa C's roof pour.
All that is left now - as of Summer 2019? Just finishing work of installing tiles, cabinets and paneling!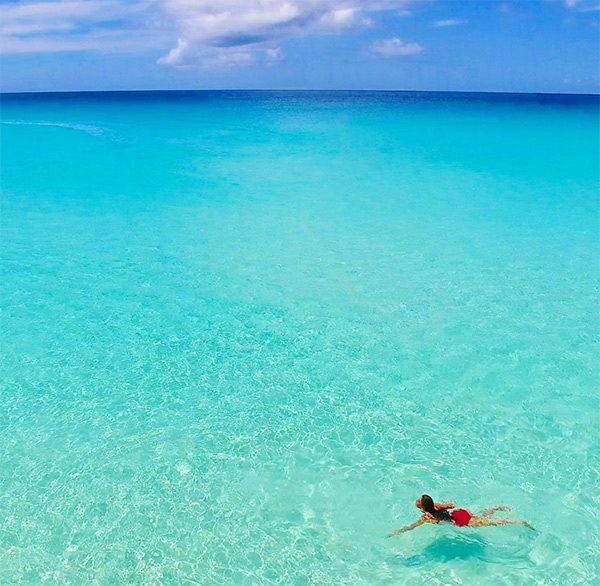 On schedule for a Dec. 2019 opening, Tranquility Beach is positioned to be the epitome of luxury Caribbean living.
More on Tranquility Beach Anguilla...
To arrange a site tour, or for more information...
Phone: 264-729-1879 or 264-476-8488 or 264-235-3666
Email: info@tranquilitybeachanguilla.com
---
Jackie Pascher's Real Estate Corner: Mañana Villa
Our favorite real estate agent, Jackie Pascher has a fantastic Anguilla real estate listing!
Welcome to Mañana Villa...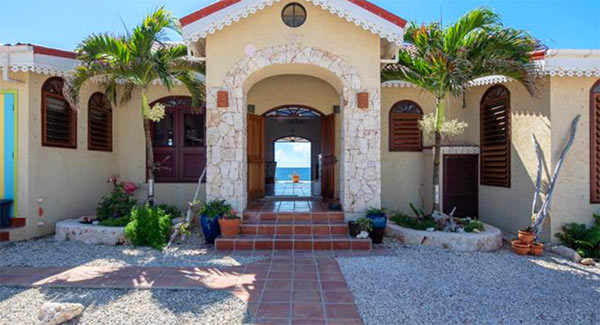 Set on 0.5 acres in Sandy Hill Bay, Mañana Villa is a 3 bedroom, 2 bath villa with views of St. Martin, St. Bart's, Statia, and on a clear day St. Kitts/Nevis.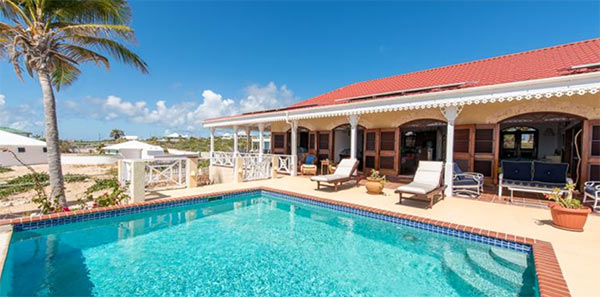 The darling home boasts a traditional West Indian design, with ample amounts of Anguilla stone and gingerbread trim. Doors and windows are made of South American red cedar and are heavily constructed to withstand hurricane force winds. (It has withstood major hurricanes with virtually no damage to the structure!)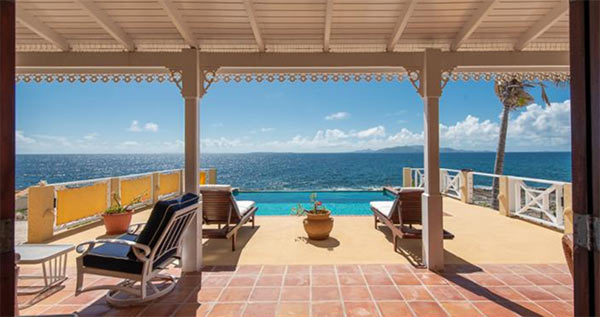 An infinity edge pool and carport are included in the property. There is a large covered veranda around 3/4 of the house that could easily be enclosed to expand living space if desired. In the meantime relax in the pool and the veranda and take in the whale and dolphin sightings each winter!
Mañana Villa is on the market at $985,000.00 USD.
---
4th of July Fun in Anguilla
If you are on-island tomorrow, don't miss the 4th of July celebrations at Waves and Cap Juluca!
First up, it is fun in the sun all day at Waves on Meads Bay.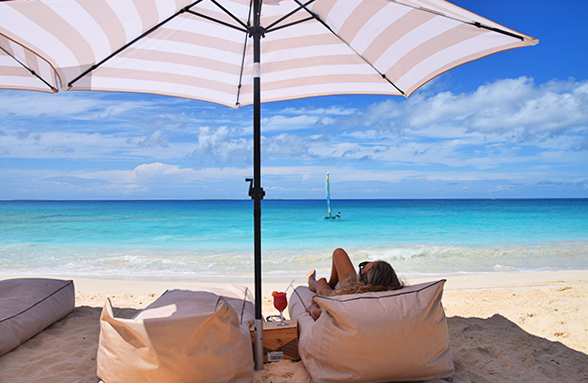 What's on tap? Donut eating contests, beer pong, kids treasure hunt with goodie bag prizes and lots of sweets, candy floss and popcorn!
Over on Maunday's Bay, The Cap Shack is the place to be.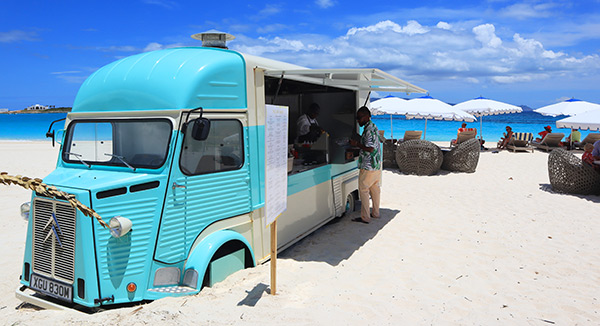 Cap Shack is celebrating 4th of July with a blowout beach BBQ! 11am-5pm drop in to enjoy...
DJ Sugar (12-3pm)
Cocktail specials
Beach games
Plenty of tasty eats!

Jerk chicken, baby back ribs, mahi mahi, crayfish, burgers, hot dogs, rice and peas, pasta salad
Dynamite queen conch tacos, guava & habanero pulled pork tacos, ahi tuna poke bowls, quinoa burgers & much more!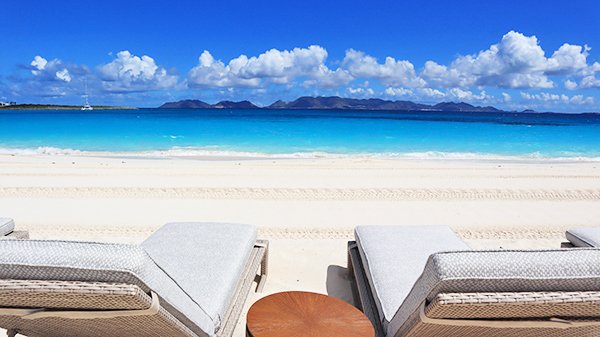 Cap Juluca's restaurants and Waves are Anguilla Card Partners. Save 10% when you dine with your Anguilla Card. Click here to get your Anguilla Card.
---
That's all for now!
Here's wishing you a Happy Summer & talk to you soon with Carnival news,
Nori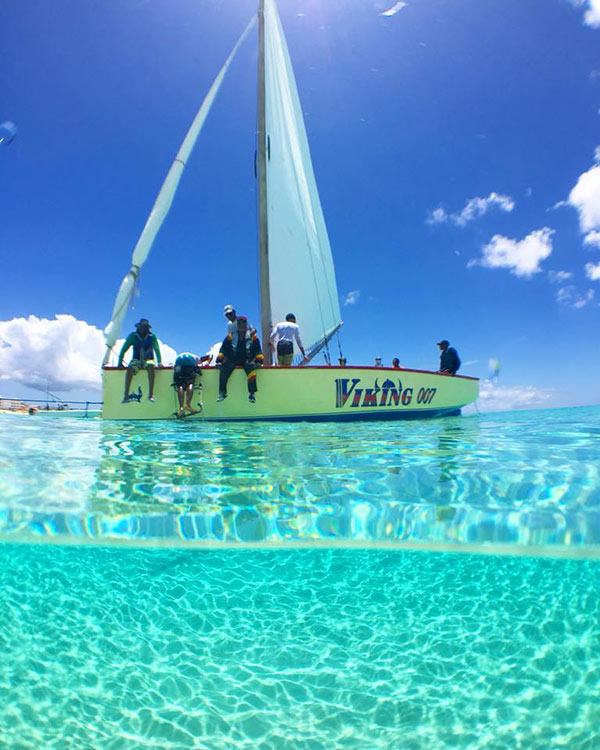 Do you have your Anguilla Card yet? Save 10% at 69 Partners!
---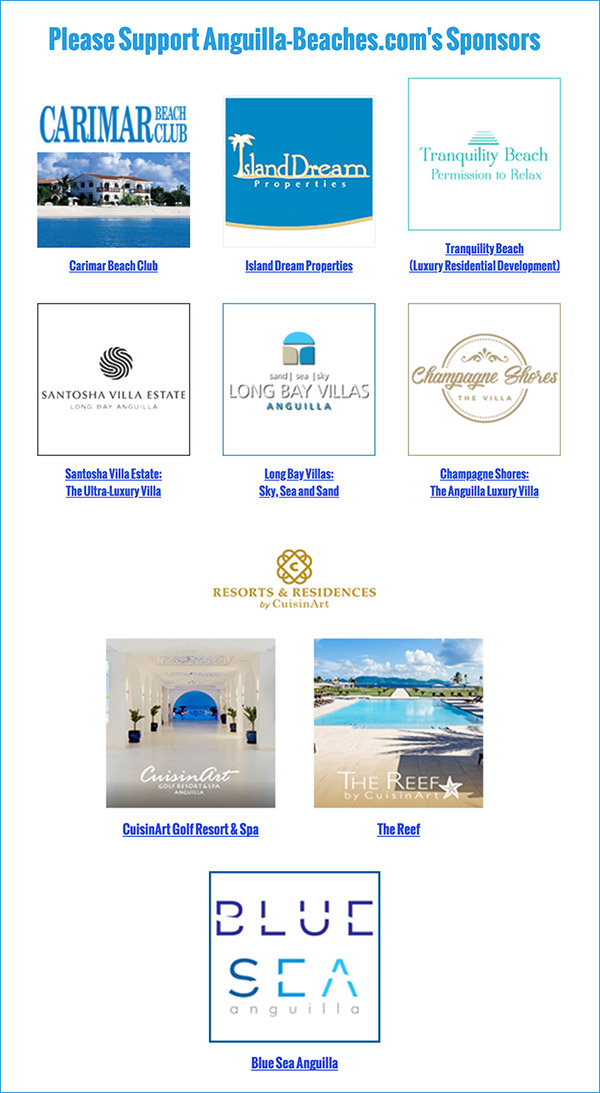 ---
Anguilla-Beaches.com