---
Combing Anguilla's Beaches for the Best
Anguilla Beach Lovers brings you a fresh dose of "Tranquility Wrapped in Blue" every month. And now you can wrap yourself in our Tranquilitee, the softest, most comfy tee you've ever worn.
If you like this newsletter,, please do a friend a favor and "pay it forward."
If a friend did forward this to you and if you like what you read, please subscribe by visiting...
---
Issue #136, January 28, 2021
Those Anguilla blues just soothe the soul... 🎵🤗💗🏝
From Turtle Cove, to the edge of Rendezvous...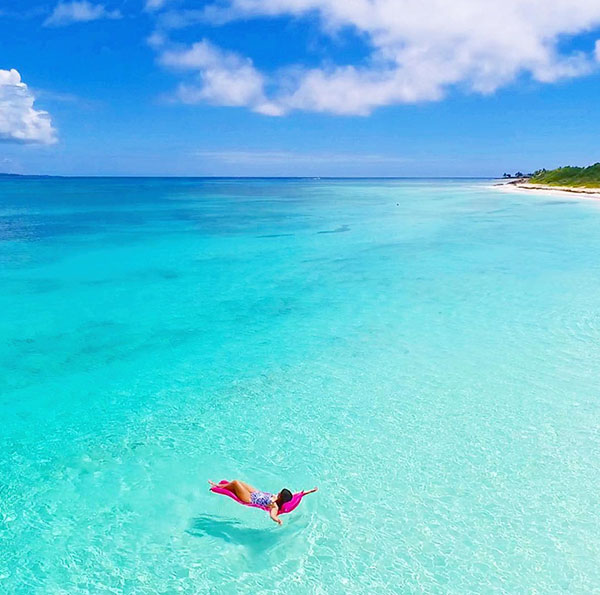 To Sandy Hill...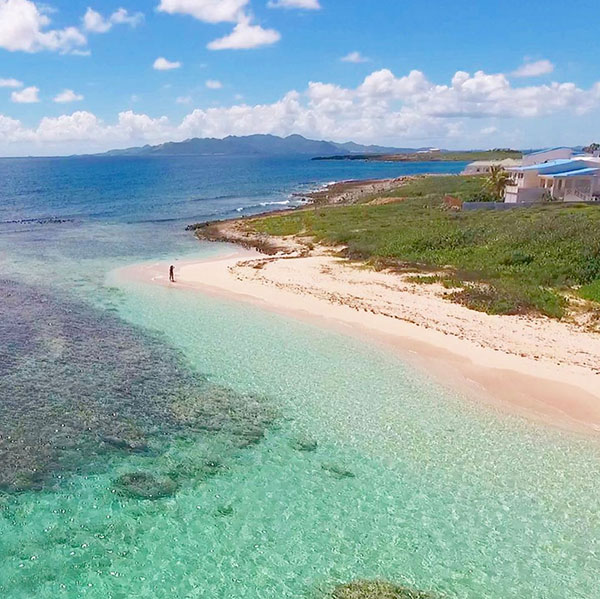 And Shoal Bay, too...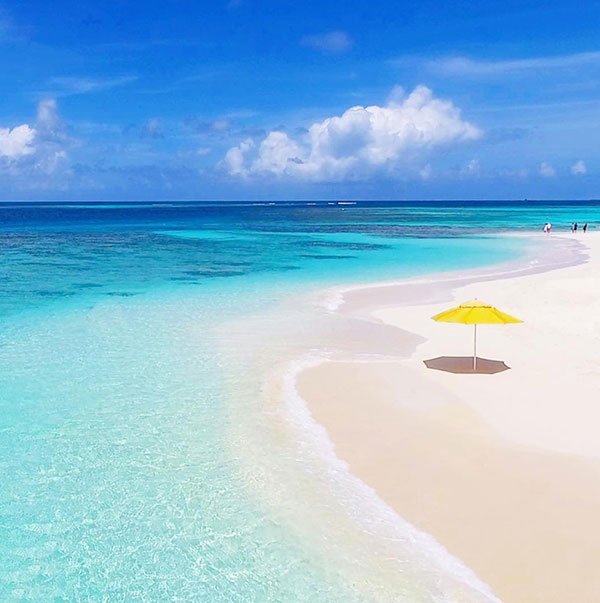 Nothing compares to Tranquility Wrapped in Blue!
Let's kick off the New Year with two extra-special doses of Anguilla calm...
---
Stream Anguilla Calm All Winter Long
Over on our relaxation YouTube channel, we have been bringing the calm to you!
The latest installments?...
First up, a true beach escape.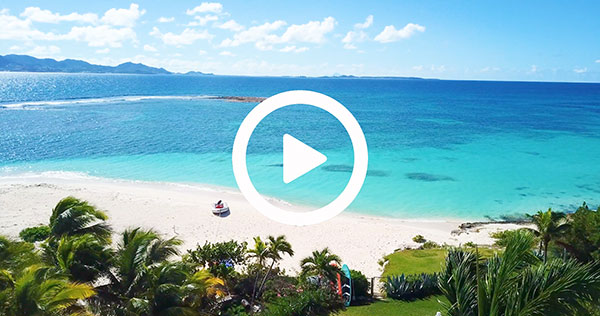 Next? Bask on in Meads Bay's infinite calm!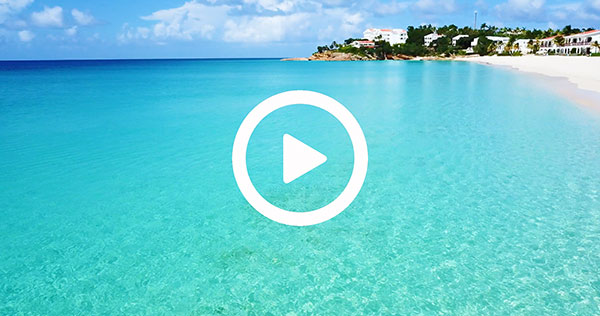 Until you return, we so hope our videos bring you soothing vibes 💗🏝
To never miss a calming video, click here to subscribe to our new YouTube channel.
---
Feel Anguilla Calm All Winter Long
To really feel the calm, save 25% on our extra-comfy Tranquilitees with the code...
FEELTHECALM
... at checkout.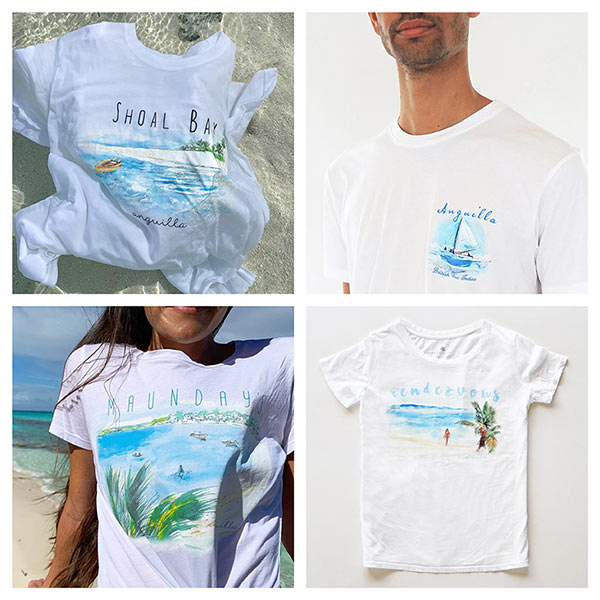 Enter the code at check out and save 25% on our super soft women's and men's tees.
Click here to get your Tranquilitee.
NOTE: Due to the Coronavirus, tees ship every Thursday.
---
What's New in Anguilla?
The island is open and accepting applications for travel!
For a full breakdown of Anguilla's travel requirements, click here.
Getting to Anguilla with Tradewind Aviation
Regional leader in aviation, Tradewind is holding two excellent specials with partner properties Four Seasons and Belmond Cap Juluca.
Operating out of San Juan, this luxury airline makes getting to Anguilla a breeze!
For details on their specials, visit...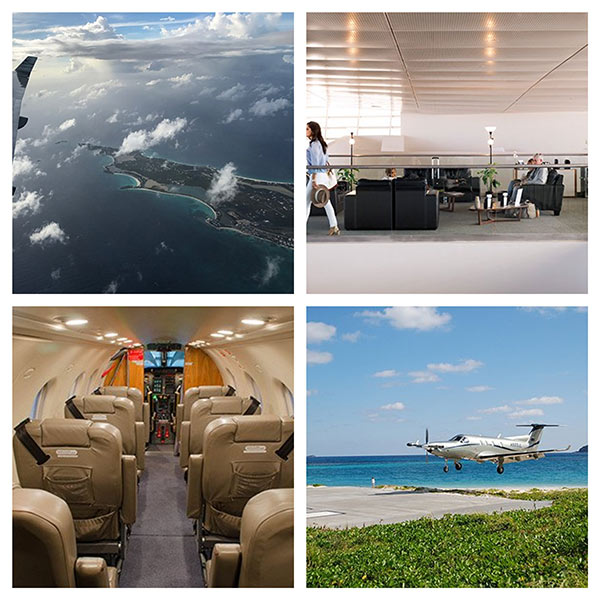 Elvis' New Schedule
Everyone's favorite beach bar on the shores of Sandy Ground is open and serving up potent rum punches and the best nachos on the island!
Their current schedule is...
Bar opens at 2:00 daily
Dinner and Late Night Food from 5-until
Lunch with Bottomless Mimosas and Bloody Marys served every Saturday and Sunday 12-3pm
Happy Hour Specials weekdays 5:00-6:00, with 1/2 priced Beer, Wine and Food Specials
Closed Tuesdays
See you at Sandy Ground!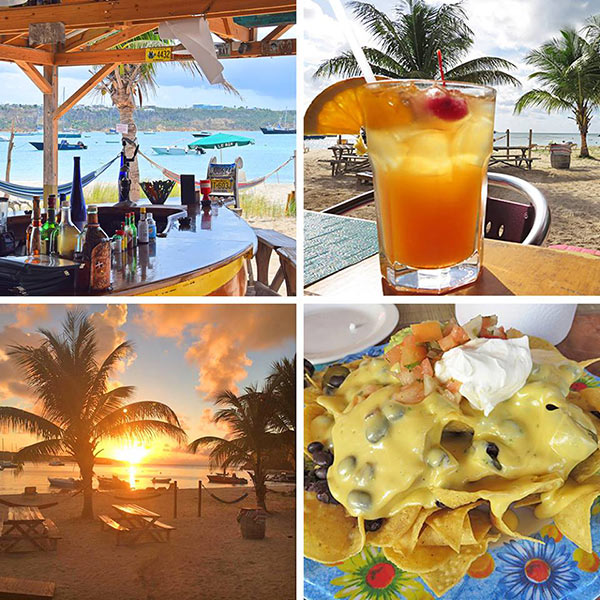 Easy Like a Scilly Cay Sunday
How do I love thee, Scilly Cay? Let me count the ways...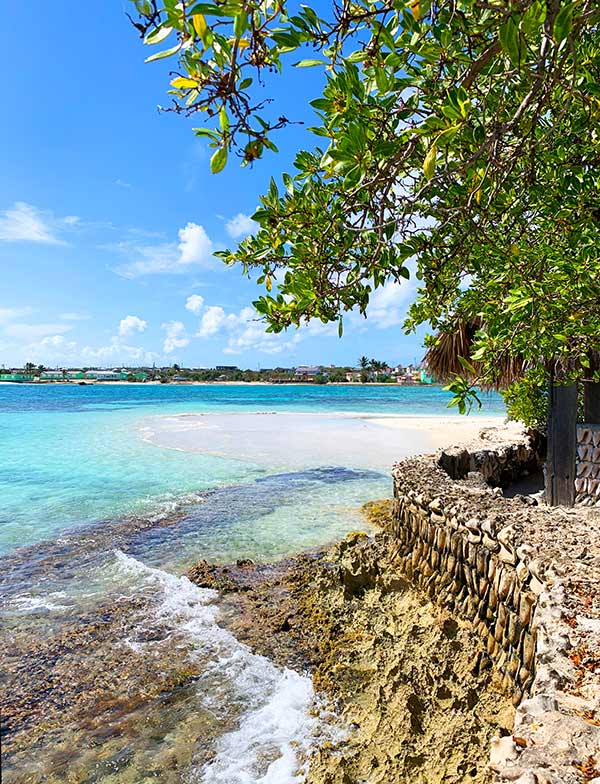 From your lush sea grape trees, to the shores of your picture-perfect beach...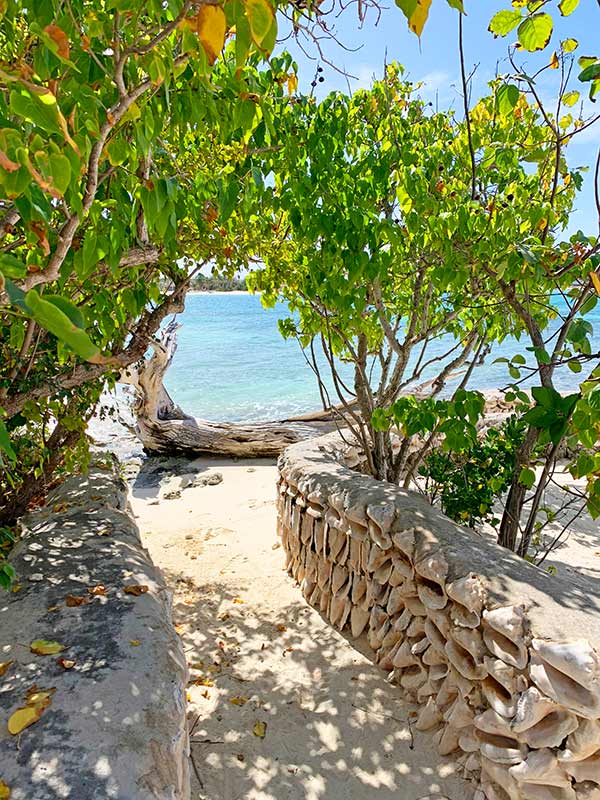 To the lunch treats of lobster, crayfish and chicken BBQ...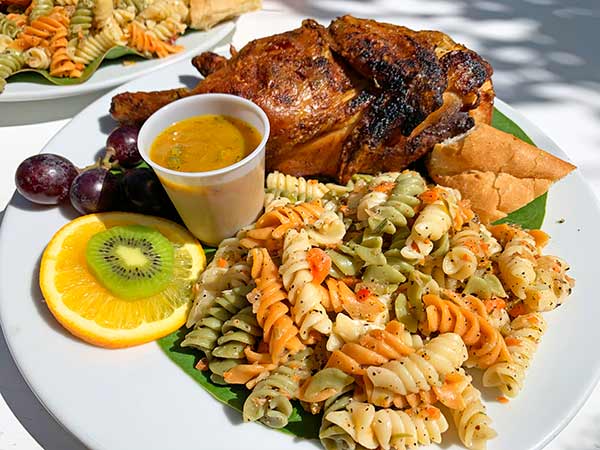 Scilly Cay, there is simply no beating afternoons with you!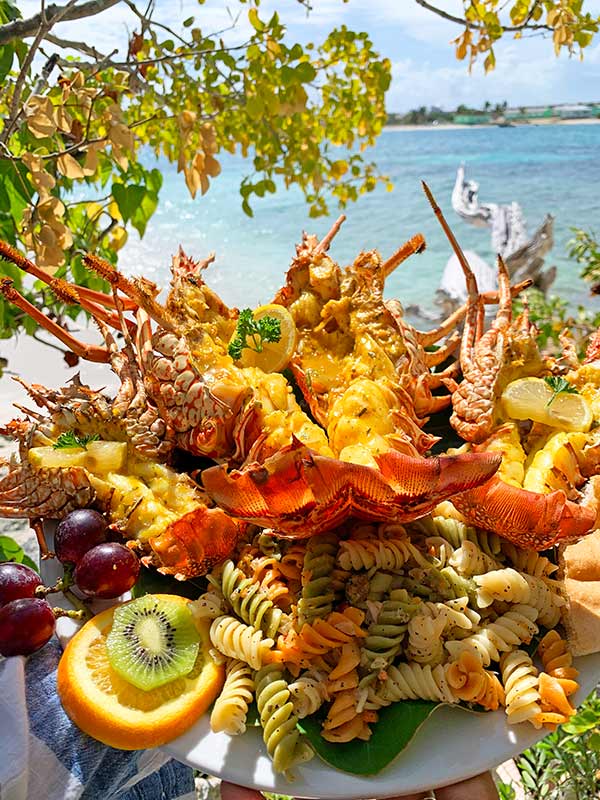 For an extra-special dose of calm from this island in the sun, click here.
If you are on-island, Scilly Cay is open every Sunday (non-bubble guests) and Wednesday (bubble guests).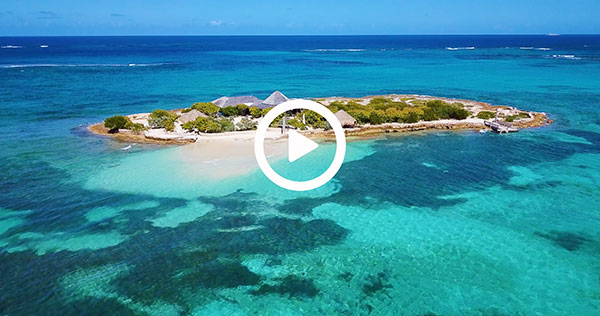 AnguillArts' Paint Party This Weekend
Bringing painting parties to the beach, AnguillArts is one of the best ways to enjoy leisurely days in Anguilla.
Settle into a seat by the sea, grab your beverage of choice and let Karen show you the way! AnguillArts makes for a fabulous way to spend a day at the beach and create your OWN Anguilla keepsake!
AnguillArt's next paint party is taking place this Saturday, Jan. 30 at 10:30am-1:30pm at idyllic Tropical Sunset.
Click here to save your spot for Saturday!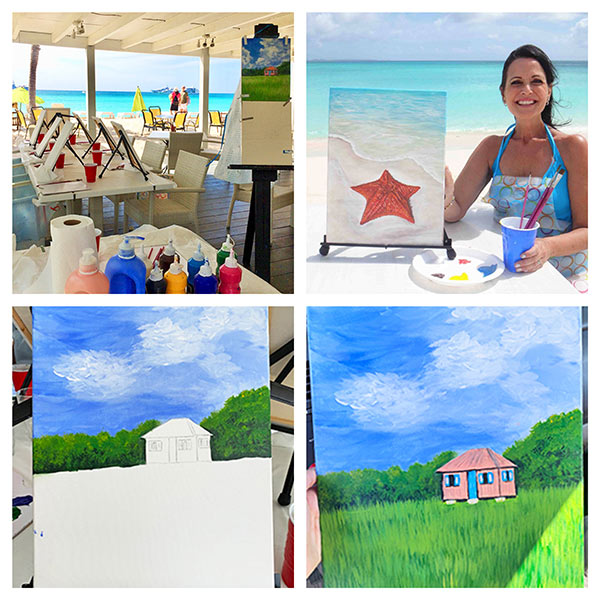 If you are planning a winter escape to Anguilla, click here to submit your travel application.
And on that note...
---
Where to Stay?
Tranquility Beach Anguilla
Tranquility Beach Anguilla ticks all of the boxes and has been officially approved for stays this season!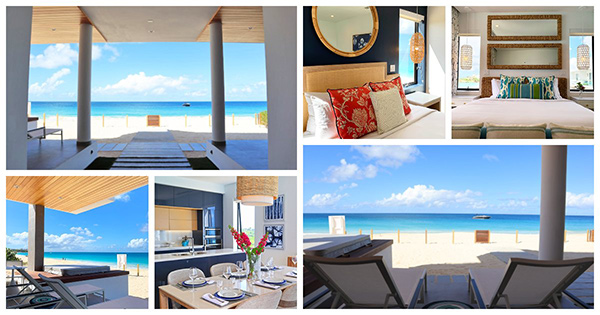 Tranquility Beach is the latest development by internationally recognized Property Developer and Architectural Designer, Ian "Sugar George" Edwards and a man with over 30 years in finance and real estate, Neil Freeman of Aries Capital.
The property is true to its name. Here, you are surrounded by the soothing sights and sounds of Anguilla's most coveted beach.
A mere stone's throw from some of the island's top restaurants, the property's location is unmatched.
The setting goes hand in hand with superior design. Sugar George blends modern-cool with tropical-warmth.
For a total look inside Tranquility Beach Anguilla, and for a video of our stay at the luxurious property, click here.
Sugar George and Neil have truly outdone themselves!
Tranquility Beach's location, design and furnishings all combine to create a state of the art Meads Bay property.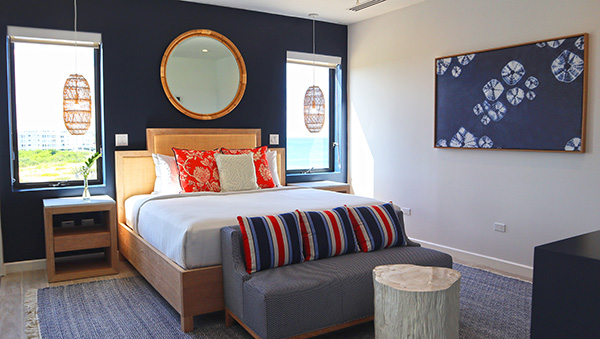 To book Tranquility Beach Anguilla, see below.
Book Tranquility Beach Anguilla
NOTE: Throughout the stay-in-place period, you have access to all "bubble" activities and the hotel's sandy beach.
---
Beach Escape Villa
At Beach Escape Villa, tranquility is a shore thing.
Our family fell in love with Beach Escape Villa many moons ago, based on its location alone. A villa with chic beach house charm, Beach Escape is true to its name.
Set on secluded Sandy Point beach, at Beach Escape you are directly on sandy beachfront.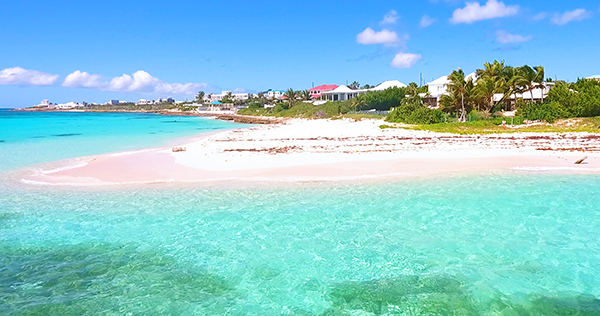 Beyond location, Beach Escape is one of the most comfortable and user-friendly villas in Anguilla.
Five bedrooms, plush media room, modern kitchen with outdoor cooking options and indoor and outdoor dining and lounging spaces span the villa's property. 
Two heavenly master suites are in the villa's main house, while two additional master suites and a twin room are in the guest house.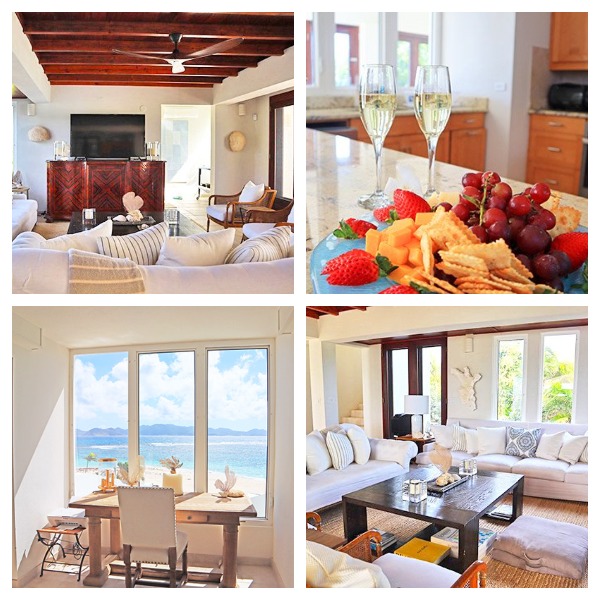 With direct beach access, grassy lawn, sandy front, Apple TV, SONOS, EVO grill, tropical landscaping, solarium-eque showers, oversized screened-in patios, luxurious outdoor couches…
Beach Escape is an ideal choice for a beach escape!
More on Beach Escape Villa
NOTE: One of the defining aspects to Beach Escape is its beachfront location. Throughout the stay-in-place period, you have access to all "bubble" activities and the villa's sandy beach.
---
Long Bay Villas
Long Bay Villas is Anguilla's most elegant and iconic ultra-luxury villa! The property takes your breath away in three distinct ways: Sky Villa, Sea Villa and Sand Villa.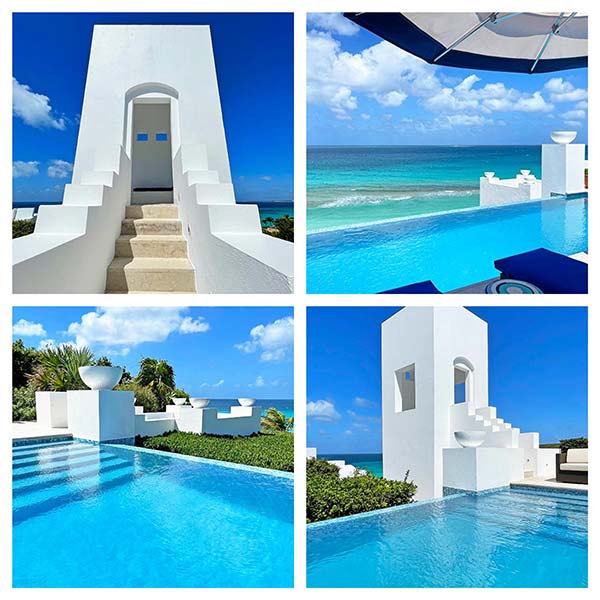 The estate's three stark-white villas tier down the lush hillside that slopes up from pristine and exclusive Long Bay beach. Each villa's unique setting emphasizes a different perspective of "Long Bay Blue."
Inside, the grand villas combine to boast 16 bedrooms with over 19,000 square feet of indoor/outdoor living space that can accommodate 33 guests.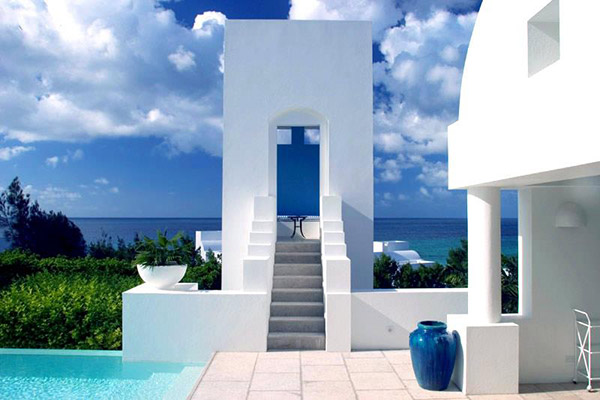 There is no spot more private or luxurious than Long Bay Villas!
More on Long Bay Villas
NOTE: Guests have direct beach access throughout the current stay-in-place period and access to all "bubble" activities.
---
Santosha Villa Estate
Next door to Long Bay Villas lies the ultra-exclusive Santosha Villa Estate.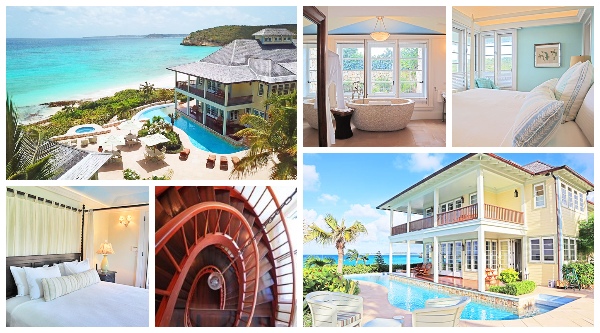 A 37,000 square foot West Indian-style estate, Santosha is of a bygone era. Its design is classic Caribbean, immaculately executed. A marked sense of relaxed sophistication washes over you as you walk through the nine bedroom property.
From regal crown moldings, to mahogany four poster beds, to antique sconces, louvre doors and double-paned windows, to the grand spiral staircase and wrap around verandas, each and every piece has been carefully designed. Each ornamental touch has been hand-selected for its specific place.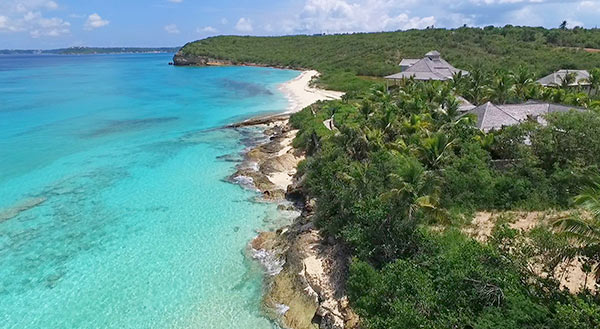 Sprawling across 4.5 lush acres and able to accommodate 23 guests, Santosha Villa Estate is Anguilla's most grand ultra-luxury villa.
More on Santosha Villa Estate
NOTE: Guests have direct beach access throughout the current stay-in-place period and access to all "bubble" activities.
---
Long-Term Rentals From Jackie Pascher
Our good friend, Jackie Pascher at Island Dream Properties has a plethora of approved properties ready to rent short-term and long-term.
Jackie's collection of villa listings is unrivaled. She has a huge inventory of villas in all price categories! (For Jackie's villa rental listings, click here.)
Here are two of our favorites...
Villa Zebra
One of the most popular Anguilla villa rentals, Zebra Villa is loved for its unique setting just a 5 minute walk to Meads Bay.
Recently renovated, the villa boasts a contemporary beach house look and feel. Oh-so-comfortable, Zebra Villa is complete with gourmet kitchen, spacious living areas, plush bedrooms, expansive terrace and a glistening pool.
More on Zebra Villa
Monthly rate: $20,000 for 3 bedrooms & beach access
Property details & photos: Click here
Book Zebra Villa: Click here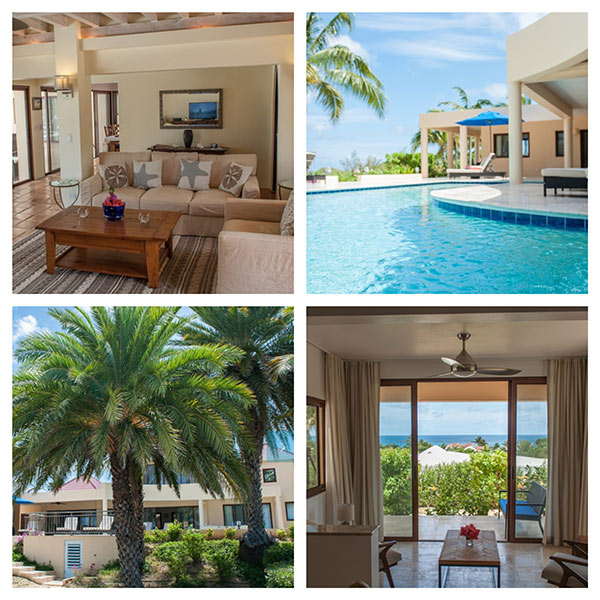 Villa Bramasole
Over-looking Caribbean blue and St. Martin, too, Villa Bramasole is heavenly!
The three bedroom, four bathroom villa gazes out to the Caribbean Sea and breathtaking mountains of St. Martin. Its oversized outdoor terrace features multiple lounging areas and a large swimming pool.
Inside, this modern villa boasts large indoor living areas, expansive kitchen with up to date appliances and marble counter tops, as well as a whole-house generator!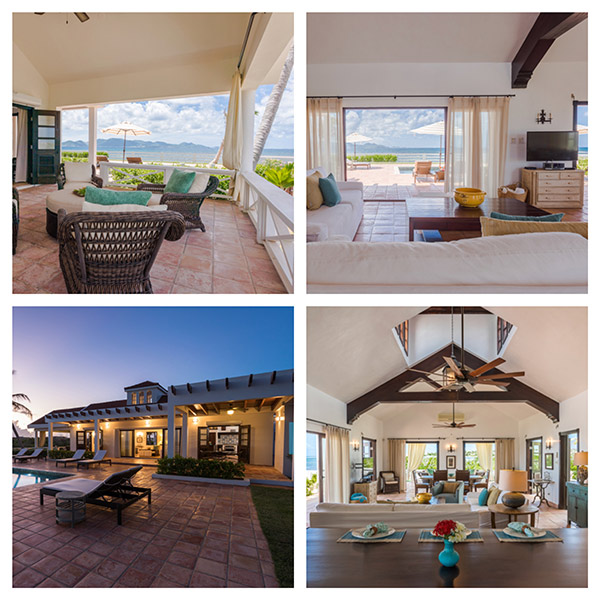 Thinking of a Much Longer-Term Stay?
Both Villa Zebra and Villa Bramasole are for sale!
For full details on these breathtaking properties, visit...
---
More Approved Places To Stay
West Green Villa: Calling all golfers!... West Green Villa is a dream-come-true for lovers of privacy, sumptuous surroundings, tropical breezes, and (of course) golf!
This opulent three-bedroom island villa sits just fifteen feet from CuisinArt Golf Resort & Spa.  
Tucked into a secluded cul de sac, the high vantage point of West Green Villa offers panoramic views of the Caribbean Sea and the nearby island of St. Maarten. On Anguilla, the beach is never far away.
Inside, the villa has spacious, bright and airy rooms that catch the ocean breeze. Amenities include...
Flat screen TV (as well as one in each bedroom)
Stereo Hi-Fi audio
Wet bar
Exercise nook
Data center with WiFi
Massive open-concept kitchen with top of the line appliances and finishings
Air conditioning in every room
Private resort-style pool
West Green Villa is a Certified Safe Environment by the Government of Anguilla. During quarantine, you have complete access to "bubble services" (approved restaurants, beaches, and water sports).
For details, including long term stays of 1 month, 3 month , 6 month or 1 year, contact West Green Villa at...
Email:  westendbay@anguillanet.com
Phone: 264-498-2525
USA: 407-999-6261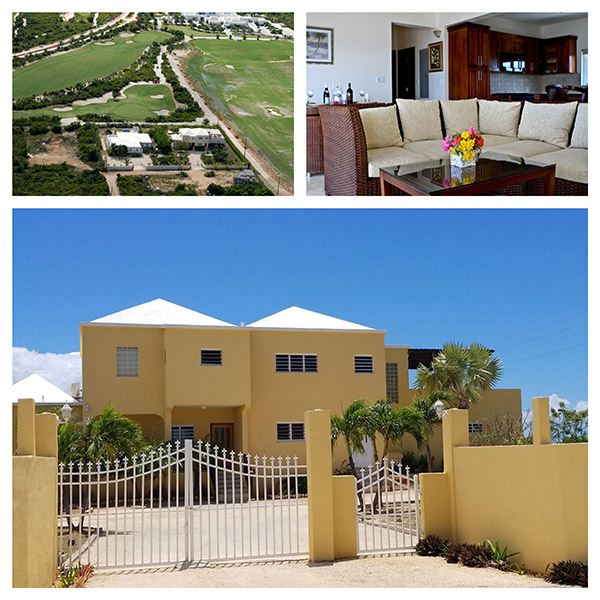 West End Bay Apartments: A three-minute walk from sparkling white-sand beaches, West End Bay Holiday Apartments is an exclusive nine-unit holiday resort nestled in the heart of Anguilla's elite West End.  
Bright, tranquil, and festooned with colorful flowers, these quiet, self-contained vacation apartments offer sumptuous amenities and spectacular views of Shoal Bay West Beach.  
Spend lazy days dining in West End and lounging on the beach... then come home and sip a cocktail on your private patio… before falling asleep with the doors and windows open to let in that blissful Anguilla ocean breeze.  
The property features one-bedroom and two-bedroom suites, all furnished with ceramic tile flooring, cheery island furniture, granite kitchen counters, travertine bathroom accents, and other thoughtful touches.  
Best of all, the owners live on the property. They are at your service to offer local insights, tour advice, concierge services!  
West End Bay Holiday Apartments is a Certified Safe Environment by the Government of Anguilla. During the quarantine period, you have access to "bubble services" (approved restaurants, beaches, and water sports).
For details, including long term stays of 1 month, 3 month, 6 month or 1 year, contact West End Bay Apartments at...
Email:  westendbay@anguillanet.com
Phone: 264-498-2525
USA: 407-999-6261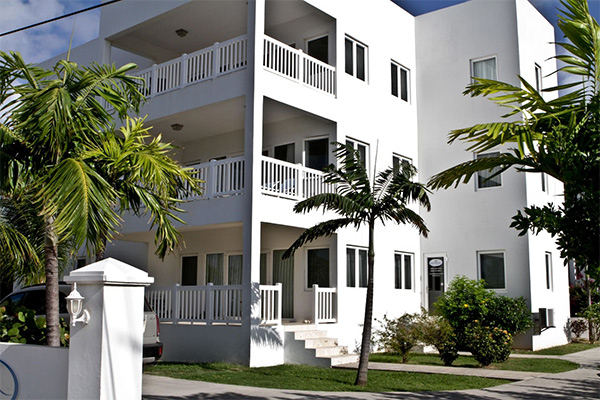 ---
St. Martin Tip!
If you are visiting Anguilla this winter, and staying in St. Martin along the way, don't miss dinner at Ocean 82!
Set overlooking Grand Case beach, with the sparkling lights of Anguilla in the distance, Ocean 82 is one of the tastiest bites on the beach.
Click here for a full taste of this elegant seaside eatery.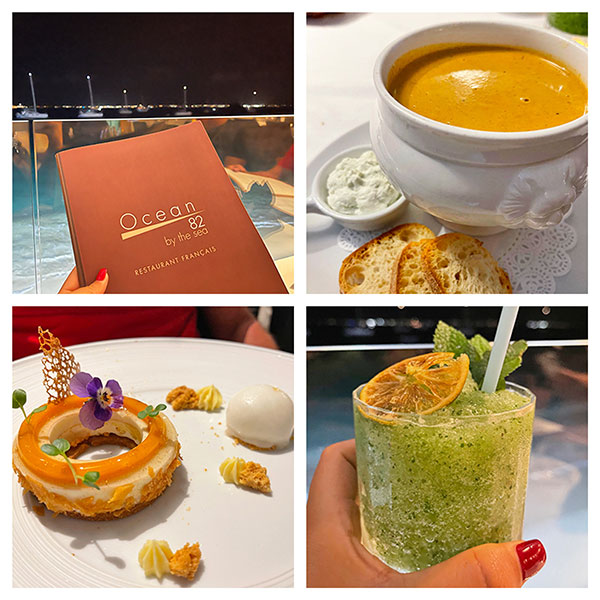 ---
Another Dose of Tranquility Wrapped in Blue
Last but not least, let's Rendezvous with blue one more time!
Click here for a special fly down the beach, and a dose of total zen & peace.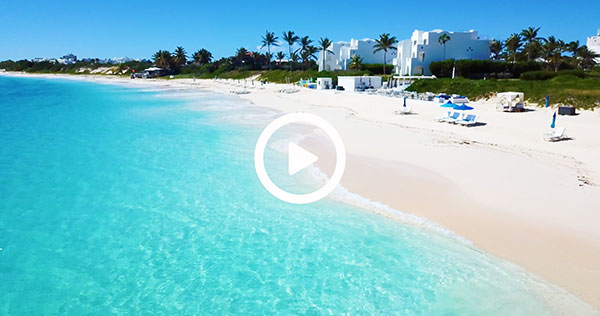 ---
We have been missing you dearly here in Anguilla! We can't wait to SEA you soon.
Until then, sending you lots of warming Anguilla sunshine,
Nori & Louise
---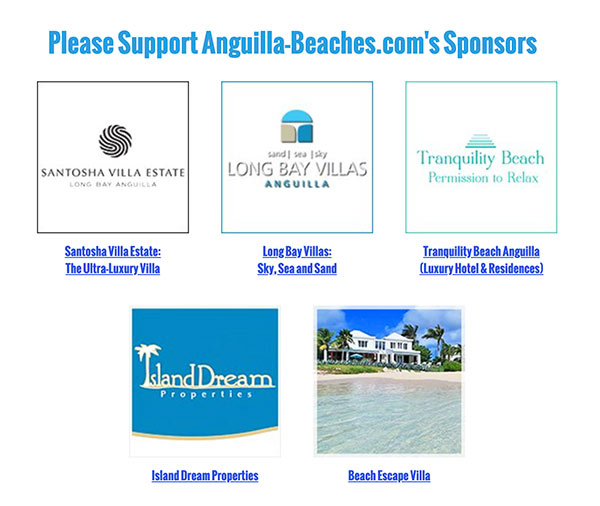 ---
Anguilla-Beaches.com