---
Combing Anguilla's Beaches for the Best
Anguilla Beach Lovers brings you a fresh dose of "Tranquility Wrapped in Blue" every month. And now you can wrap yourself in our Tranquilitee, the softest, most comfy tee you've ever worn.
If you like this newsletter,, please do a friend a favor and "pay it forward."
If a friend did forward this to you and if you like what you read, please subscribe by visiting...
---
Issue #140, June 26, 2021
Everyday is summer in Anguilla... 😁💗⛱
We hope your summer season is off to a sunshiney start!
With July 1st just around the corner, there are so many reasons to shell-ebrate...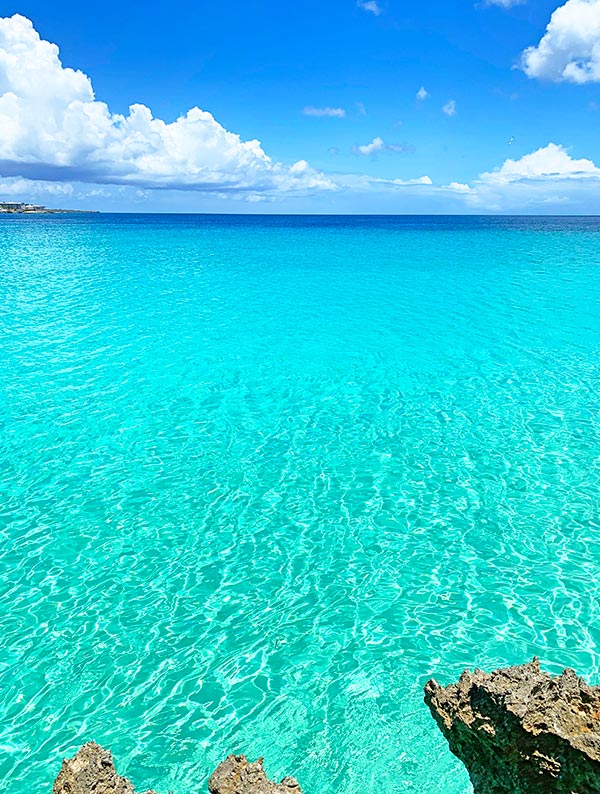 As of July 1st Anguilla re-opens to all who have been fully vaccinated.
This means...
No quarantine requirement
No need to be tested upon arrival
No entry fees
No requirement of insurance.
All you need?...
Your vaccine card (last dose given at least 3 weeks before arrival on-island)
Negative COVID test (taken 3-5 days before arrival on-island)
Submit your application (click here for the application).
For all of the travel details, click here.
We have been missing you dearly & we can't wait to spend summer with you in Anguilla 🤗✨💖
On that note, it is with so much sunshine that we are happy to announce...
---
The Anguilla Card is BACK!
The Summer 2021 Anguilla Card brings you 50+ Partners and an all-digital, contactless Anguilla Card!
Using your Anguilla Card is more convenient than ever. 
How to use your all-digital Anguilla Card?
Use your Anguilla Card before you arrive, by attaching it when booking via email with Card Partners.
Once you are on-island? It is seamless. Simply show your Anguilla Card on your mobile device and save 10% at our Anguilla Card Partners.
Speaking of our Anguilla Card Partners, who are the Anguilla Card Partners for Summer 2021? Some of Anguilla's very best!...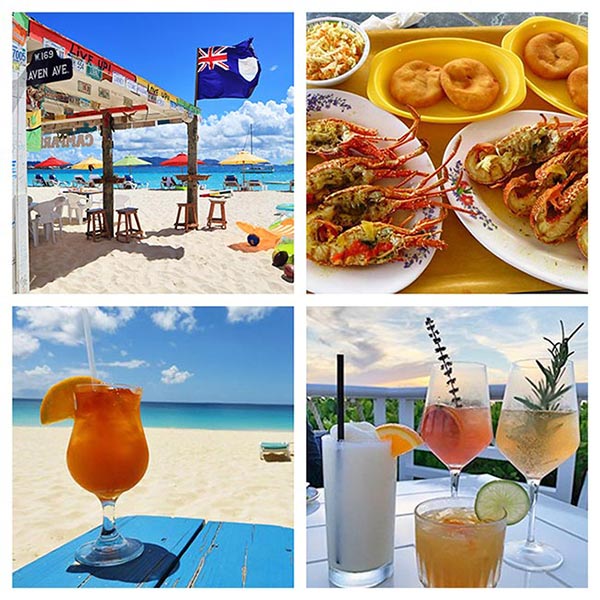 Restaurants, including...
Garvey's Sunshine Shack
Celeste at Malliouhana
Scilly Cay
Tropical Sunset
Sharky's
da'Vida's Tamarind Lounge
Tasty's
Transport, including...
Calypso Charters
Island Car Rental
BB's Tours Taxi
Tradewind Aviation
Activities, including...
Tradition Sailing
Rum & Reel Charters
Nature Explorers Anguilla
AnguillArts
Hotels & Villas, including...
Bella Blu
Turtle's Nest
Sandcastle Villa & Sandcastle Villa: The Beach House
Anguilla Great House
... and many more!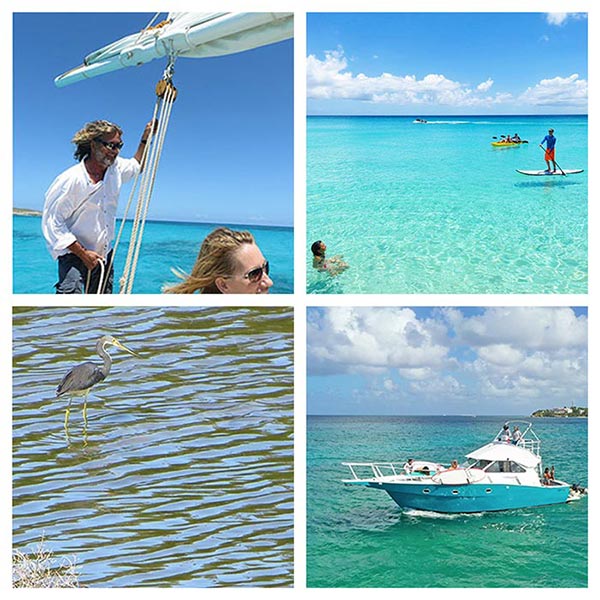 For the full scoop on the Summer 2021 Anguilla Card, and for the full Partner list, click here.
To purchase your Anguilla Card, click here.
Already have the Anguilla Card? Click here to renew.
---
More Anguilla News
Set Sail with Bankie Banx Aboard Tradition This Summer
Deb & Laurie have done it again!
This summer, set sail with Laurie, Deb and the one & only, Mr. Bankie Banx.
Tradition's "Sunsets with Bankie Banx" is as special as it gets. This intimate, unplugged and acoustic musical sailing excursion to Little Bay is a true bucket list experience!
The sailing excursion includes Tradition's signature champagne cocktails, premium open bar, and delicious homemade treats, while Bankie regales you with music and stories that will make you think, laugh, or just want to dance!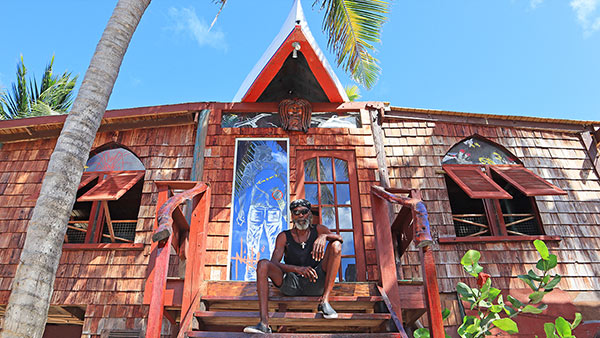 To set sail with Bankie Banx, and to book this trip of a lifetime, email Tradition at: traditionsailing@gmail.com
Note: Save 10% at Tradition when you use your Anguilla Card
---
Sundays with Omari at Ocean Echo
Don't miss Sunday's at Ocean Echo this summer! Omari takes to the stage every Sunday from 2-4pm.
With a Rumzie in-hand, and a view of those infinite Meads Bay blues... Sunday's at Ocean Echo are a dream come true!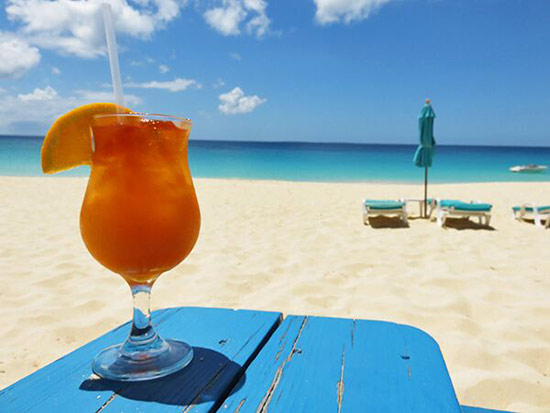 Ocean Echo is open daily for lunch and dinner to non-bubble guests
(Ocean Echo will be open to everyone as of Jul. 1st when Anguilla fully re-opens)
Note: Save 10% at Ocean Echo when you use your Anguilla Card
---
Front Row View of RendezBLUE at Garvey's Sunshine Shack
Garvey's warm smile... his blended cocktails... and fall-off-the-bone ribs... those RendezBLUEs...
There are oh so many reasons to love Garvey and his sweet Sunshine Shack.
With Anguilla's "bubble" ending July 1st, we are so excited to once again feel the sunshine on Rendezvous Bay!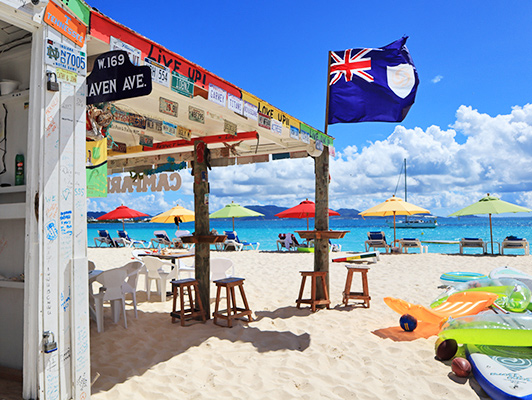 Garvey's is open Wednesday-Sunday for lunch to non-bubble guests
(Garvey's will be open to everyone as of Jul. 1st when Anguilla fully re-opens)
Note: Save 10% at Garvey's when you use your Anguilla Card
---
Olas: Shoal Bay Calls!
To beat the heat on Shoal Bay East? Olas always calls our name!
Set in the middle of Shoal Bay, near Madeariman, Olas is perfectly placed. It is within a few steps of the bay's enticing blue water.
Add tasty beach tacos and a rum punch that contends for "best on-island," and you have a recipe for Shoal Bay beach day perfection.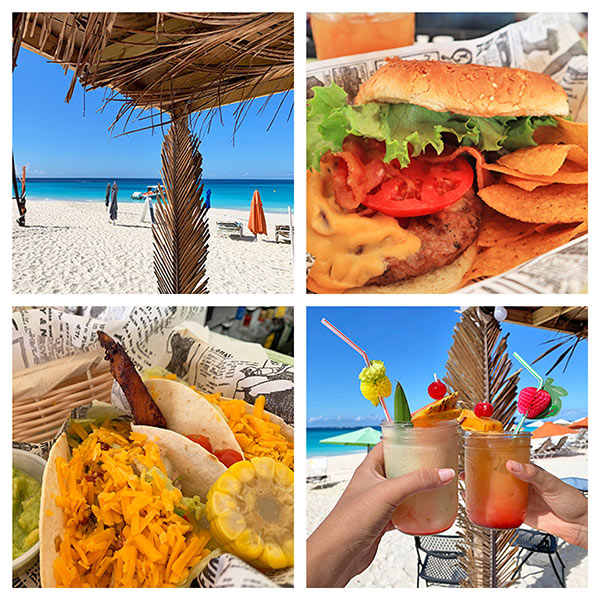 Olas is open daily from 11am-5pm (closed Mondays) to non-bubble guests
(Olas will be open to everyone as of Jul. 1st when Anguilla fully re-opens)
Note: Save 10% at Olas when you use your Anguilla Card
---
Take a Walk on the Wild Side with Nature Explorers Anguilla!
Did you flock to birdwatching during the pandemic or are you a seasoned birder?  Perhaps you are somewhere in between. Wherever you are on the spectrum, Nature Explorers Anguilla is happy to welcome you back to enjoy the wildlife on Anguilla's wetlands.
During the summer months, Anguilla provides a haven for both resident and visiting species as they nest and raise their young. This means amazing birdwatching.  If you are experiencing summer in Anguilla for the first time, you are in for a treat!
Nature Explorers Anguilla is reopening with safety systems including:
Touchless Release of Liability Forms
 
Touchless Payment Via PayPal
  
Private intimate tours
   
Following all GOA regulations for Covid-19
Further to ensure your safety, your guide has been fully vaccinated.
Visit: http://natureexplorersanguilla.com/ to learn more about Nature Explorers Anguilla.  Click on the "Tours" button to see tour offerings including the Wild Youth Program!
To book, email: jackie.cestero@gmail.com
Note: Save 10% at Nature Explorers Anguilla when you use your Anguilla Card
---
Ending The Day at Malliouhana's Bar Soleil
One of our all time favorite spots to end the day, Bar Soleil always takes our breath away in a million shades of pinks, purples and oranges.
This elegant perch overlooking the whole stretch of Meads Bay is a top spot to watch the sunset.
With crisp cocktails and a gourmet menu, Bar Soleil is a "must do" on every trip to Tranquility Wrapped in Blue.
Bar Soleil is open daily for lunch, drinks and dinner to bubble guests
(Note: Bar Soleil will be open to everyone as of Jul. 1st when Anguilla fully re-opens)
Note: Save 10% at Bar Soleil when you use your Anguilla Card
---
Introducing Flights To & From St. Thomas
Getting to Anguilla gets easier this November!
Cape Air will begin daily service between St. Thomas and Anguilla come Nov. 20 2021.
Flights will leave St. Thomas at 9:20 AM and 3:20 PM daily. Return flights leave Anguilla at 11:20 AM and 4:35PM daily.
---
Where to Stay This Summer?
Tranquility Beach Anguilla
Set smack dab in the middle of Meads Bay, Tranquility Beach Anguilla's setting can't be beat.
Developers, Neil Freeman and Ian "Sugar George" Edwards knocked it out the park when they built Tranquility Beach Anguilla. The property wins for location, design and over-delivers with excellent hospitality.
All factors combine to create a top tier vacation experience!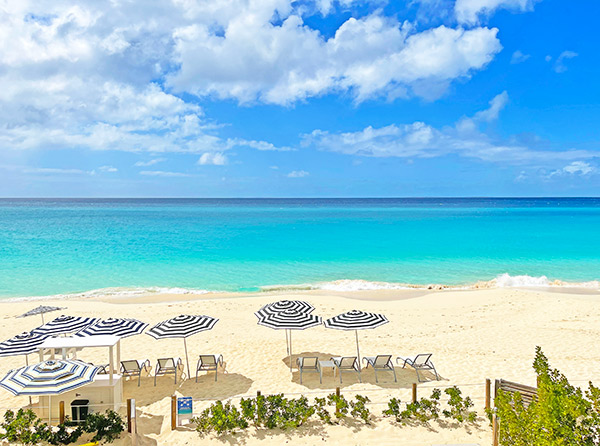 Location
Long lunches at Straw Hat, sumptuous dinners at Blanchards, soothing strolls on the beach... Tranquility Beach's setting is a real treat.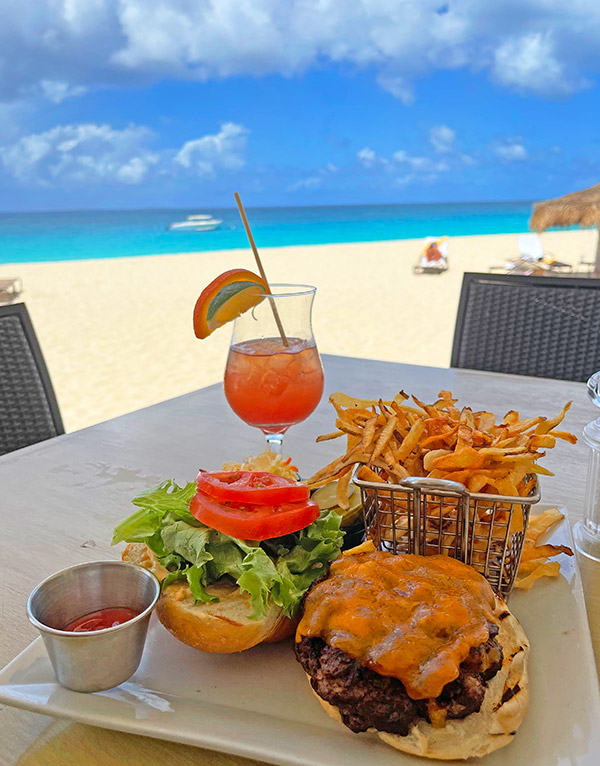 At the end of a full day on Meads Bay, there is no sweeter feeling than "coming home" to Tranquility Beach Anguilla.
Tranquility Beach's large suites offer all of the comforts of home: laundry, dryer, full kitchen for preparing meals in and expansive outdoor terraces.
These suites tick every box!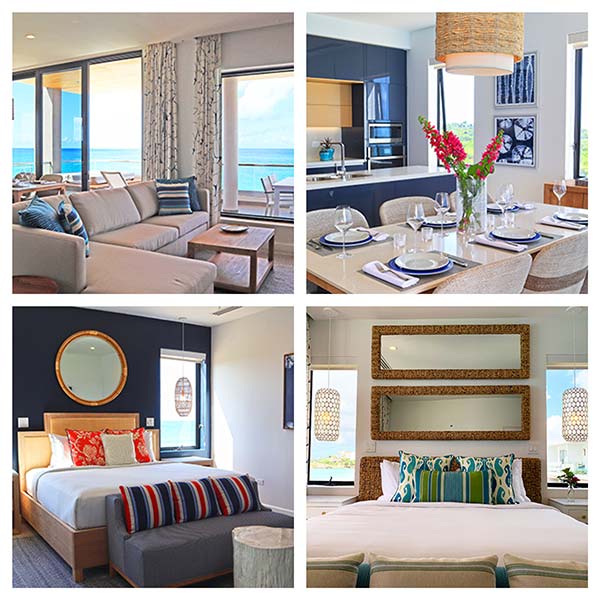 Last but not least, Tranquility Beach's team goes above and beyond! They assist with everything prior to your arrival (including stocking your room with groceries and supplies).
Once you arrive? They take care of your every need, from delivering fresh pastries in the morning, to booking your lunch and dinner reservations and arranging all of your excursions.
Everything is a breeze with Tranquility Beach's caring team of staff.
Click here for a look inside Tranquility Beach Anguilla.
To Book Tranquility Beach Anguilla, Visit...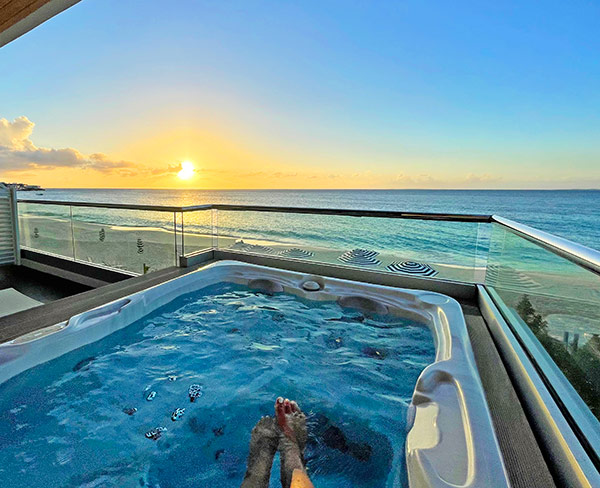 ---
Summer at Long Bay Villas & Santosha Villa Estate
Long Bay Villas is Anguilla's most elegant and iconic ultra-luxury villa. The estate's three stark-white villas tier down the lush hillside that slopes up from pristine and exclusive Long Bay beach.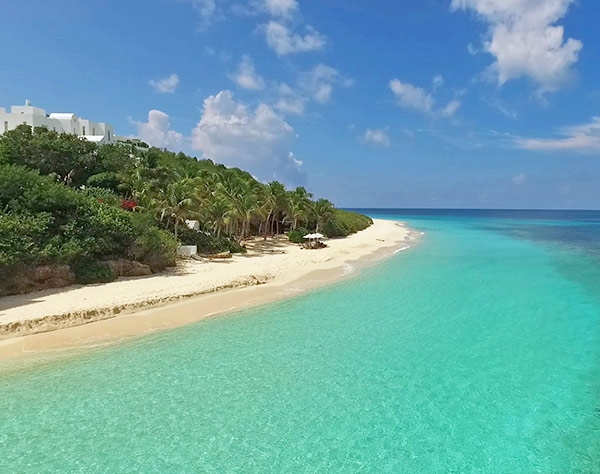 Next door to Long Bay Villas, Santosha Villa Estate sprawls across 4.5 lush acres. A 37,000 square foot West Indian-style estate, Santosha is of a bygone era. It is Anguilla's most grand ultra-luxury villa.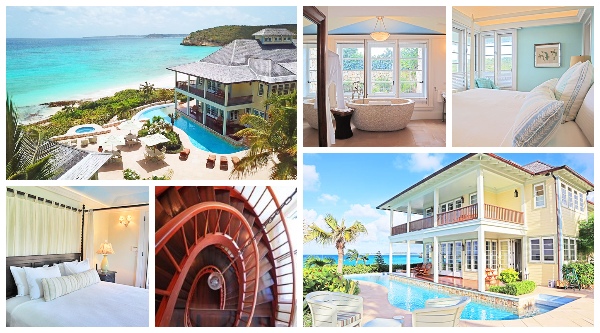 Beyond their sheer beauty and elegance, the two properties are renowned for their excellent service.
Property manager, Patricia Bygrave and her staff go above and beyond to deliver the most blissful escapes.
From setting up offices with printers and high-speed & dedicated WiFi for guests working remotely, to organizing private chef services and children's swimming, basketball and kayaking lessons, Long Bay Villas and Santosha Villa Estate always deliver the most seamless Anguilla getaways.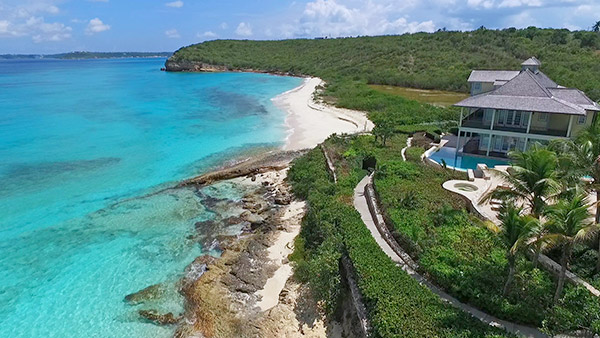 With discounts for long-term stays, Long Bay Villas and Santosha Villa Estate make for the ultimate summer escape.
More on Long Bay Villas
More on Santosha Villa Estate
---
Beach Escape Villa
At Beach Escape Villa, tranquility is a shore thing.
Our family fell in love with Beach Escape Villa many moons ago, based on its location alone. A villa with chic beach house charm, Beach Escape is true to its name.
Set on secluded Sandy Point beach, at Beach Escape you are directly on sandy beachfront.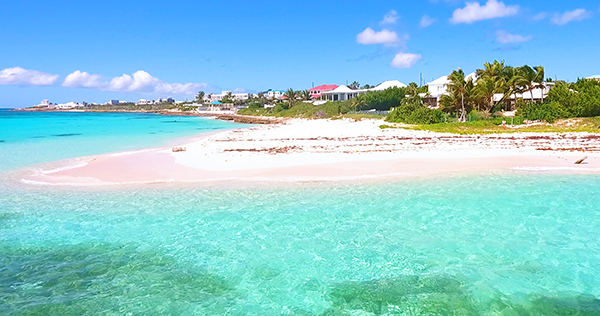 Beyond location, Beach Escape is one of the most comfortable and user-friendly villas in Anguilla.
Five bedrooms, plush media room, modern kitchen with outdoor cooking options and indoor and outdoor dining and lounging spaces span the villa's property.
Two heavenly master suites are in the villa's main house, while two additional master suites and a twin room are in the guest house.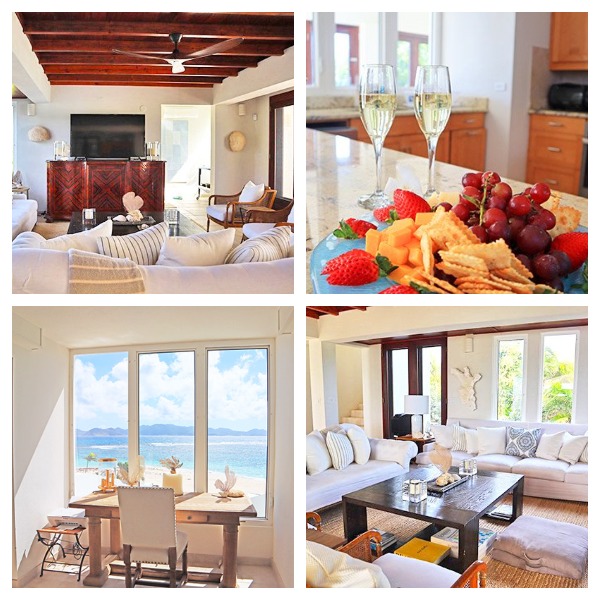 With direct beach access, grassy lawn, sandy front, Apple TV, SONOS, EVO grill, tropical landscaping, solarium-eque showers, oversized screened-in patios, luxurious outdoor couches…
Beach Escape is an ideal choice for a beach escape!
More on Beach Escape Villa
---
Thinking of a Much Longer-Term Stay?
Our good friend, Jackie Pascher of Island Dream Properties has a brand new, high-value real estate listing!
Introducing: Sonrise Villa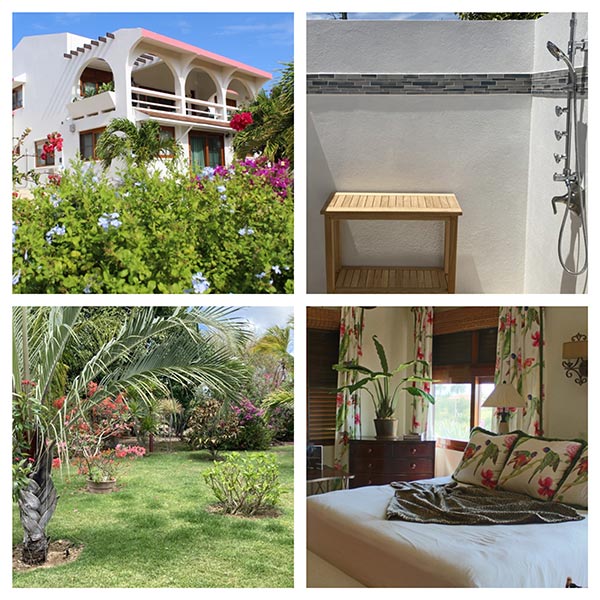 Conveniently located in popular West End near Belmond Cap Juluca, Meads Bay, Barnes Bay and some of the island's best restaurants, Sonrise Villa is a high-value real estate listing.
The villa sits on a picturesque 0.5 acre lot, beautifully landscaped with flowering trees and fruit trees.
Inside, Sonrise Villa features 3 bedrooms, 2 baths, living room/dining room, kitchen and large laundry room on the main floor. The bedrooms and living room have a/c and ceiling fans. Downstairs is a 1 bedroom studio apartment which currently has a long term tenant.
The main floor gallery makes for a lovely spot to unwind, with its view of the sea and lovely Caribbean breezes.
Sonrise Villa is listed at $895,000
Click here for full details on the property.
---
That's not all from our good friend Jackie...
I am so excited to announce the release of her brand new e-book, "The Definitive Guide to Buying Anguilla Property."
A primer on real estate in Anguilla, Jackie takes you through all of the in's and out's of buying property on-island.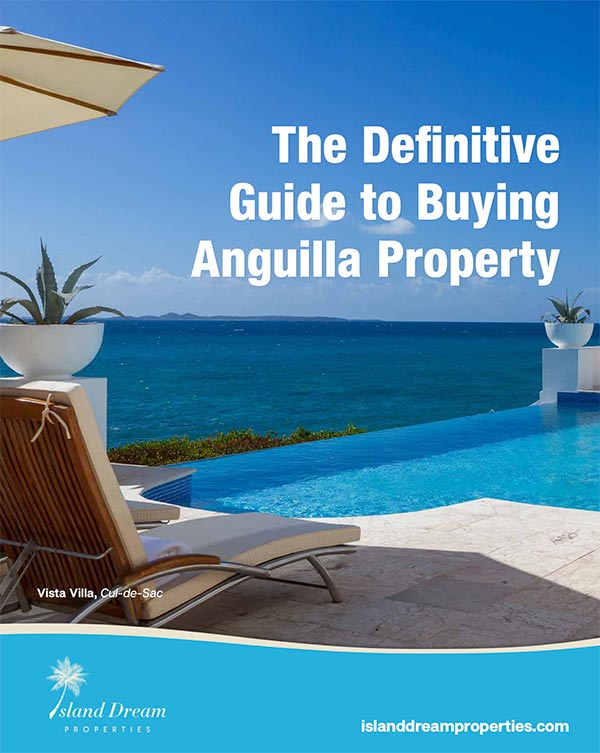 She guides you through a variety of property types, the best spots to buy, all of the "nitty gritty" details, including taxes, fees and the Alien Land Holder's License process, and so much more.
A huge thank you to Jackie for putting together this tremendous resource! It is a must-read for anyone considering owning a peace of Anguilla.
Click here to download your free copy of "The Definitive Guide to Buying Anguilla Property".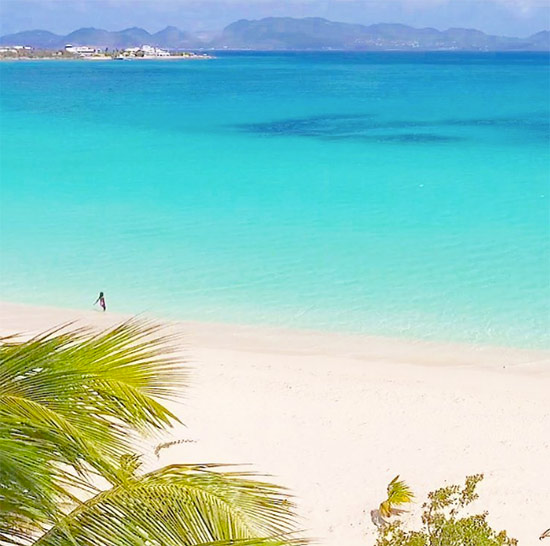 ---
Caribbean Corner: Meet Evan Pyle of Mr. Cayman Vlogs
Say a big hello to our friend & fellow Caribbean vlogger, Evan Pyle from Grand Cayman!
Over on our MyTranquilitee YouTube page, Evan has been taking our breath away, sharing the beauty of the Cayman's.
Click here to SEA what I mean!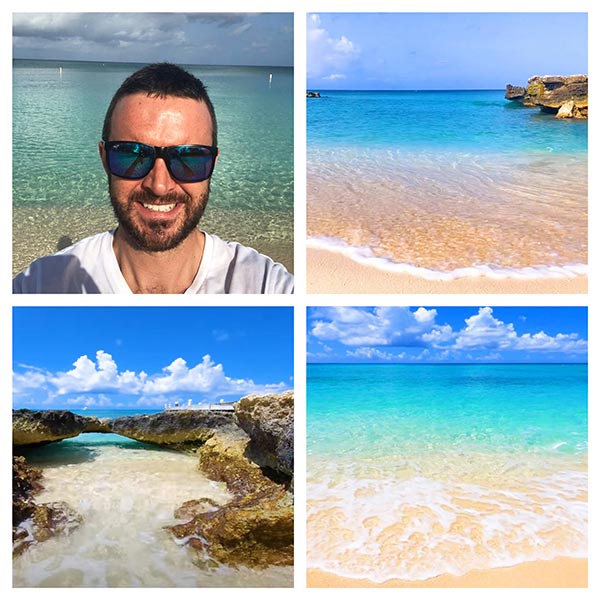 Originally from Toronto, Canada, Evan re-located to the island of Grand Cayman back in 2015. He immediately fell in love with the beaches, the people and the island lifestyle.
Today, he and his fiancé Gaby share all of their adventures on their YouTube channel, Mr. Cayman Vlogs.
For a slice of life in the Cayman's, check out Evan's videos here.
---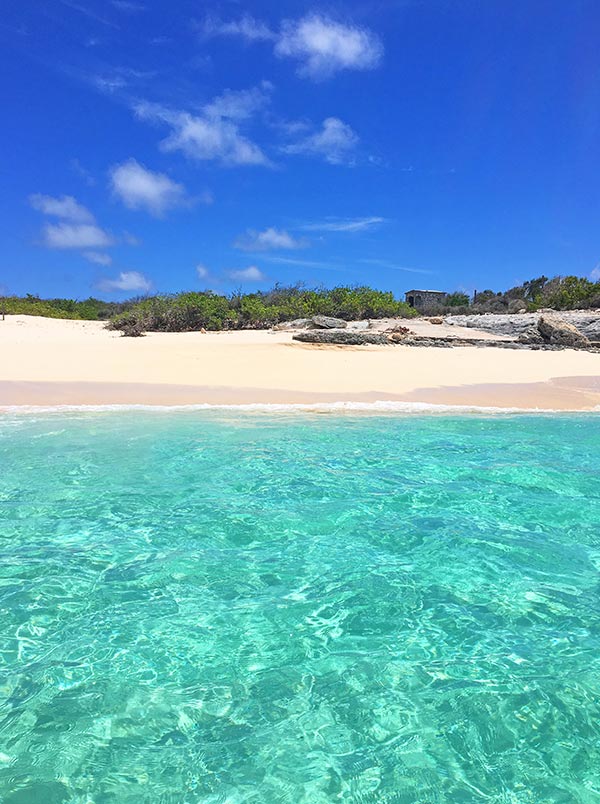 ---
That's all for this month!
If you are planning a summer trip to Anguilla, click here to submit your travel application.
To purchase your Anguilla Card for your upcoming trip, click here.
We are over the moon happy and so excited to sea you soon 🌞💗🏝
With lots of warming Anguilla sunshine,
Nori & Louise
---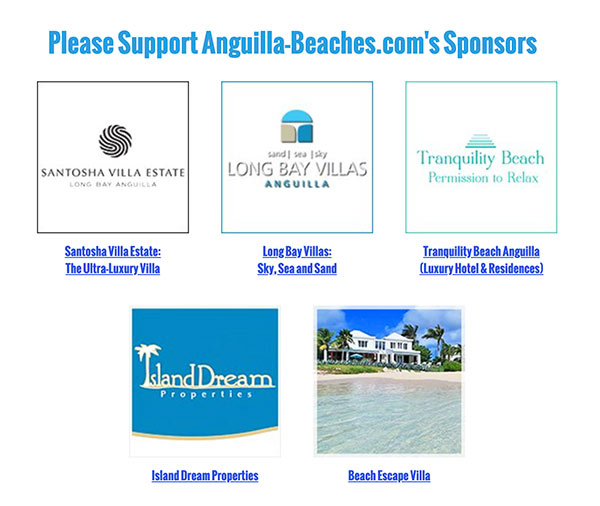 ---
Anguilla-Beaches.com