Combing Anguilla's Beaches for the Best
Anguilla Beach Lovers brings you the latest additions to one family's experiences of the "best of all things Anguillian."

If you like this e-zine,, please do a friend a favor and "pay it forward."

If a friend did forward this to you and if you like what you read, please subscribe by visiting...
---
Issue #101, November 2, 2016
That time of the year is upon us here in Anguilla! High season is just around the corner.
This year marks several big changes, including the opening of new hotels The Reef, Manoah and Four Seasons Anguilla. With Seaborne Airlines flying to Anguilla daily from San Juan, it is sure to be an exciting season.
Until it all begins, let's take a moment to breathe in. Breathe out. And do nothing but enjoy tranquility wrapped in blue...
An uncharacteristically calm start to fall, the south side of Anguilla put on quite a show this October!
From all angles, Maunday's Bay took our breath away.
Little Bay dazzled the eye, too, with its pale blues...
Let's see what's new...
---
Welcome NEW Site Sponsor, Nails R Hair
I am excited to announce that locally-loved beauty salon, Nails R Hair has joined Anguilla-Beaches.com as a Site Sponsor!
Anguilla's "favorite" beauty salon, Nails R Hair is known and loved island-wide.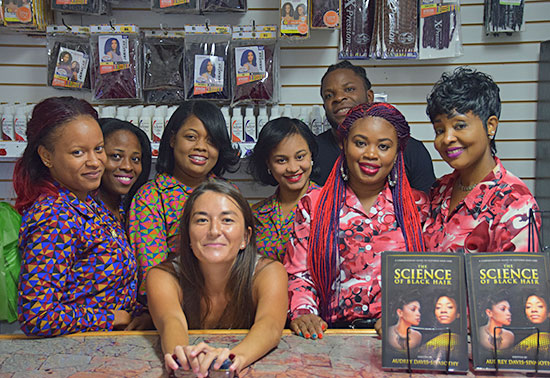 Always hopping, the salon is famous for its one-of-a-kind hair styles (including corn rows and a variety of braids)...
Trendy Side Braids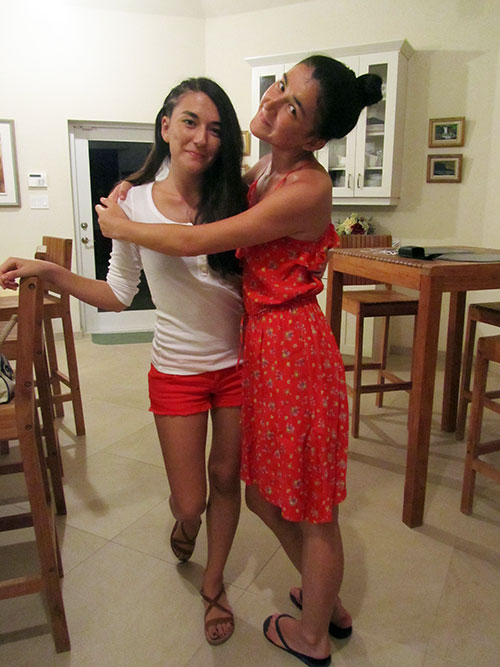 A Full Weave in a Funky Bun
... and intricate nail designs.
The warm and light-hearted Nails R Hair team offers manicures, pedicures, braids and even massages and facials.
When it comes to pedicures, Anna takes good care of you as you sink into the plush leather massage chair. She strikes a soothingly-warm temperature and then on come the jets. Professional and kind, ask for Anna.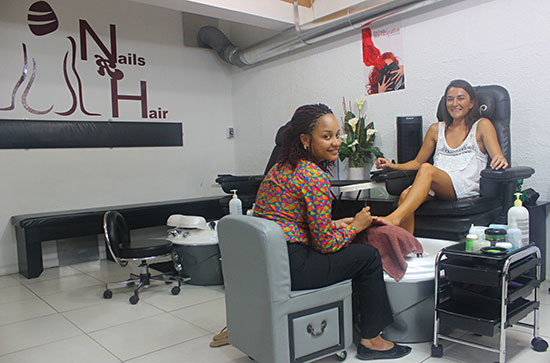 The extra-special part?...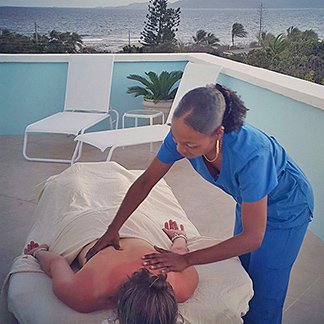 If it's privacy and calm you seek, Nails R Hair's A+ quality can also be enjoyed in the comfort of your villa, too!
---
Your Pocket Guide to Anguilla's Wetlands
Jackie Cestero of Nature Explorers Anguilla has done it again!
A tremendous effort, Jackie has put together Anguilla's most complete and up to date birding pocket guide, Nature Explorers Anguilla Wild Side Guide. (Jackie also regularly updates this publication to ensure its information is always current.)
She covers over 85 species and even tells you where you can commonly spot them.
Beautifully photographed, it's a must for every Anguilla nature lover!
---
Omari Banks is Back at da'Vida's Sunday Beach Party!
How good it feels to see this familiar view again...
Yep, da'Vida's Bayside Grill has re-opened for the season!
Cool rum punches...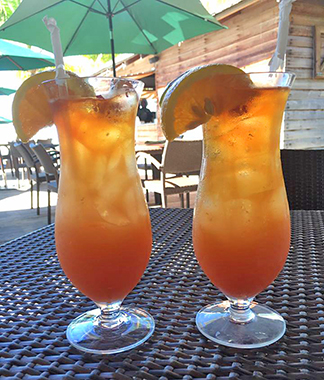 A wide variety of tasty beach eats (you can't go wrong with the herb-battered fish sandwich!)...
... And a warm welcome every time you walk through the door! da'Vida Bayside Grill gets it right time and time again.
For all of us who love the smooth sounds of Omari Banks, he is back at da'Vida's Sunday beach party held weekly!
da'Vida re-opens for dinner on Nov. 17. Stay tuned for updates.
---
Meet DJ Kue
An up and coming DJ whose name is on the tip of everyone's tongues, DJ Kue is a warm soul who sure knows how to bring the party!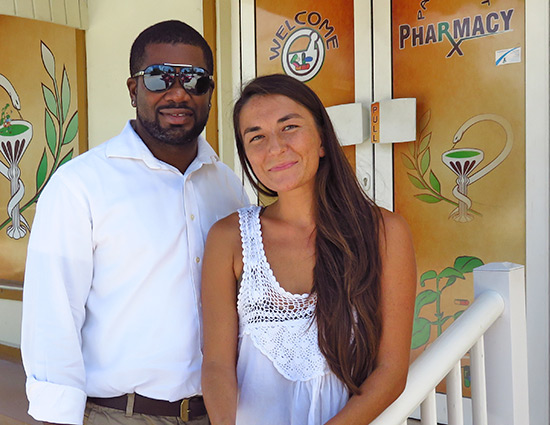 A favorite for happening beach parties and elegant and luxurious weddings, DJ Kue is a name to know.
---
Carimar, As You've Never Seen It Before
Set on magnificent Meads Bay, Carimar Beach Club's setting is second to none!...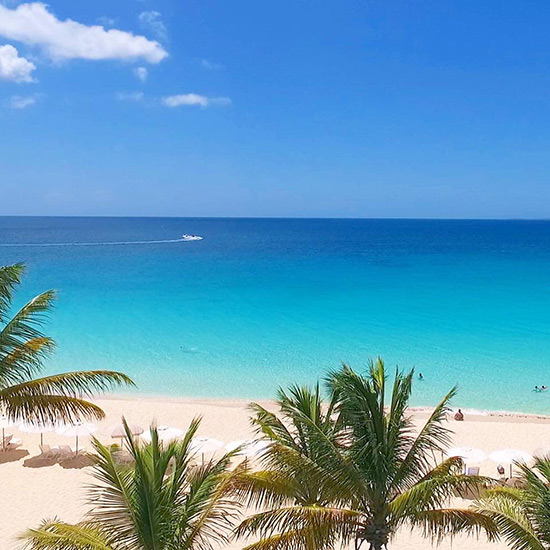 At a fraction of the price of luxury hotels who offer beachside settings, Carimar has long been a top choice when it comes to where to stay in Anguilla. The value is simply unbeatable.
We recently "flew over" Carimar and its slice of paradise on Meads Bay.
Click here to see Carimar from a whole different perspective.
---
Four Seasons Anguilla Opens
Four Seasons Anguilla has opened its doors!
With an unmatched reputation for excellence, the sophisticated five-star resort promises to be one of the Caribbean's best luxury hotels.
Step inside Four Seasons Anguilla here.
---
Tradewind Aviation Introduces NEW Flights to Anguilla
Tradewind Aviation has recommenced their scheduled flights between San Juan and Anguilla!
The new schedule features DAILY service with 4 flights/day. Here is the schedule...
9:50 AM SJU-AXA 10:40 AM
11:15 AM AXA-SJU 12:05 PM
2:30 PM SJU-AXA 3:20 PM
4:00 PM AXA-SJU 4:50 PM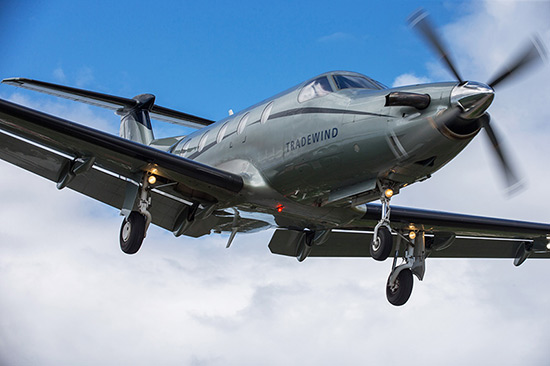 Flights are ultra-comfortable in Tradewind's plush and modern Pilatus PC-12 aircraft (flown by two pilots) with a pressurized and air-conditioned cabin.
All flights also include complimentary drinks, snacks, wine and beer. And you have access to Tradewind's private lounge in San Juan, too!
Flying doesn't get more relaxing than this :-)
Use your Anguilla Card to book and save 10%!
---
Fall Special From Anguilla Card Partner, Twin Palms Villas
Excellent news from Twin Palms Villas at Anguilla's magnificent Meads Bay...
This fall (for arrivals from now - Dec. 18, 2016), pay for 6 nights and get a 7th night free. AND, save 10% when you use your Anguilla Card!
A high-value deal, it gets even better! What else is included in your stay?
Concierge service
Daily housekeeping (excluding Sundays)
"Meet & Greet" and on-site villa orientation
A Welcome Basket upon arrival (including coffee, tea, milk, sugar, and a cheese plate with fruit and assorted crackers)
Beach chairs right on Meads Bay!
For more on Twin Palms Villas, click here.
---
Tranquil Beach Retreat at Tequila Sunrise Villa
The luxury Anguilla villa that offers it all, Tequila Sunrise Villa is a favorite for many reasons. Its plush suites that gaze out to St. Martin and the Caribbean Sea, daily breakfast and caring housekeeper, Heather, and who can forget the unlimited ice-cold Patron!
Perhaps most special of all is the picture-perfect cove that lies just a 2 minute walk from the villa...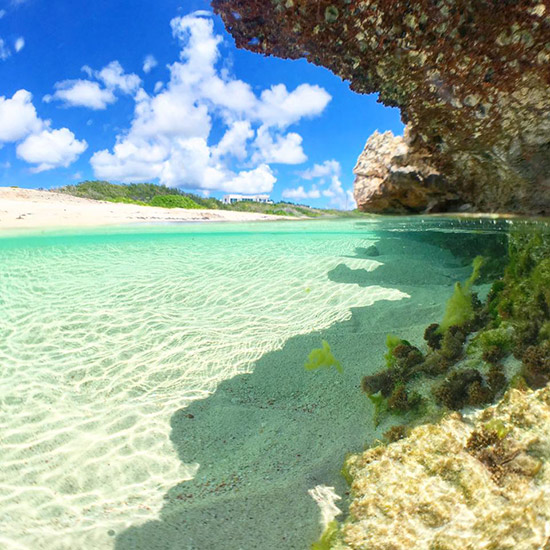 We recently re-visited this tranquil cove and fell in love all over again. Ripe with excellent beginner snorkeling, it is heavenly!...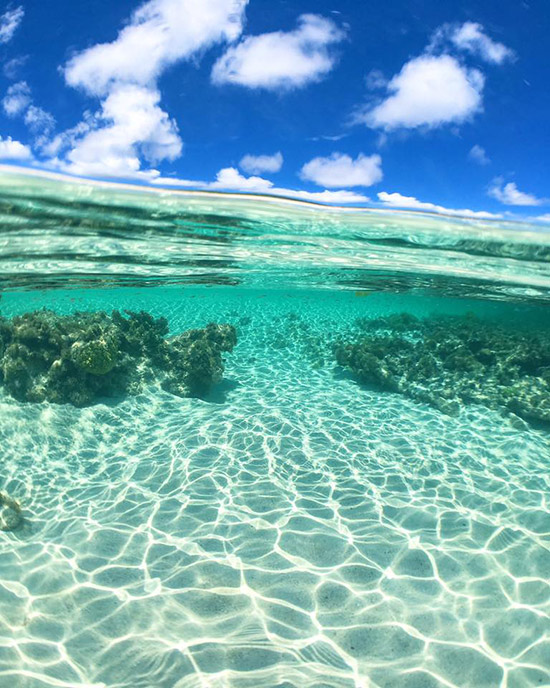 There is no denying the beauty of this secret cove that Tequila Sunrise calls home!
More on Tequila Sunrise Villa here.
---
Introducing The Reef by CuisinArt
The countdown is on. Come November 10th, The Reef by CuisinArt will open its doors and re-define Anguilla luxury.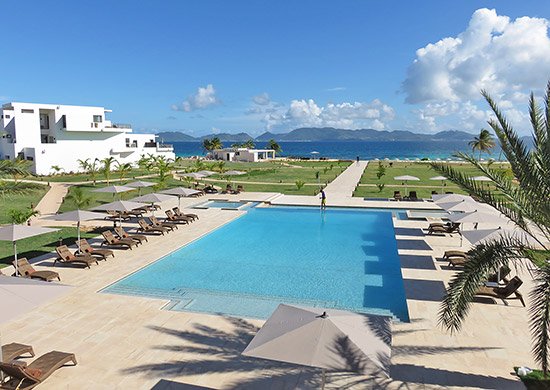 Set on Merrywing Bay (to the west of Rendezvous Bay), this stretch of coastline has long caught the eye of big name developers. Sweeping vistas, exclusive sandy shorelines and a particular curve of land that always catches a cooling sea breeze. It is not hard to see why Temenos and St. Regis pursued a project here in the mid-2000's.
Taken over by CuisinArt Golf Resort & Spa in 2013, its sister property, The Reef delivers on the promise of this magnificent setting. In addition to all of the usual amenities you would expect, three unique features set it apart...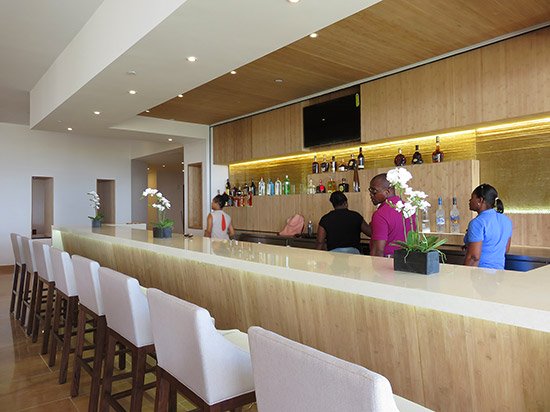 Click here for the sneak pre-opening peek at The Reef!
That's all for now. The bustling has begun and everyone is gearing up for an exciting 2016/2017 season. Stay tuned for updates from around Anguilla and the latest on the NEW Anguilla Card :-)
Sending sunny wishes from Anguilla,
Nori
Anguilla-Beaches.com
Do you have your Anguilla Card yet? Save 10% at 66 Partners!
---