Combing Anguilla's Beaches for the Best
Anguilla Beach Lovers brings you the latest additions to one family's experiences of the "best of all things Anguillian."

If you like this e-zine,, please do a friend a favor and "pay it forward."

If a friend did forward this to you and if you like what you read, please subscribe by visiting...
---
Issue #102, December 20, 2016
That time of year is HERE...
Holiday lights are coming on and mega yacht "regulars" have returned to Meads Bay. Soon, the airport will be stacked with jets and the holiday season will be in full swing in Anguilla!
Until then, let's take a small holiday season breather and bask in total Tranquility Wrapped in Blue...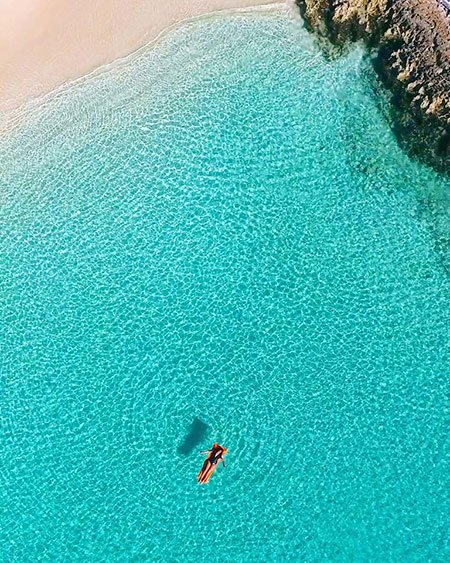 Maunday's Bay...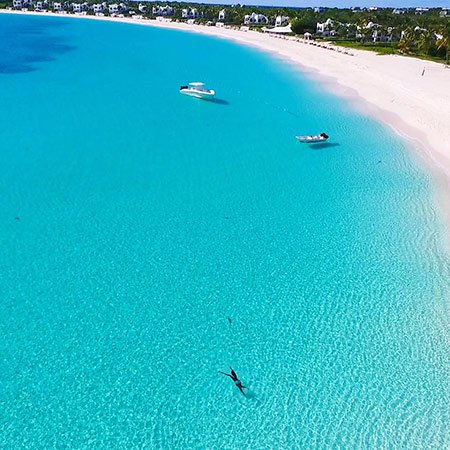 Long Bay...
And Rendezvous Bay...
... sure have been putting on a show. Earlier this month, perfectly calm days gave way to endless sparkling-clear waters. Nothing soothes like these turquoise seas.
What's new since last time?
---
Welcome NEW Site Sponsor, Tranquility Beach
Set on a one of a kind piece of Caribbean beachfront real estate, NEW residential development, Tranquility Beach brings chic, modern living to Anguilla's grand jewel... Meads Bay Beach.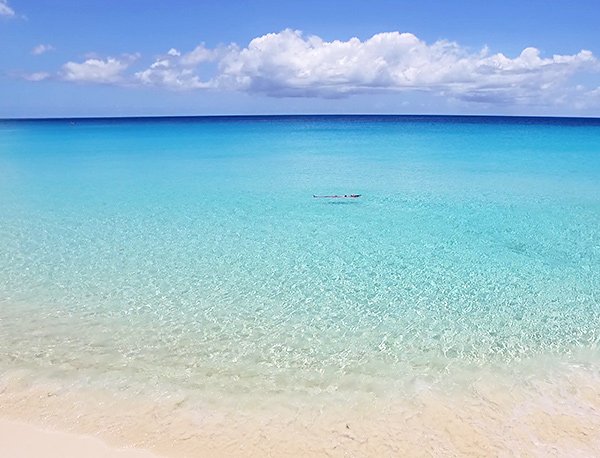 "Magic" is the word often used to describe the feeling that overwhelms you as you watch the warm Anguillian sun illuminate Meads Bay's waves. One dip inside, and Meads makes you a believer. An undeniable magic lies within these pure azure waters.
For years, this beauty has captured the imagination of Anguilla Architectural Designer, Ian "Sugar George" Edwards. His latest development is a culmination of decades of experience, knowledge, expertise and a deep appreciation for Meads.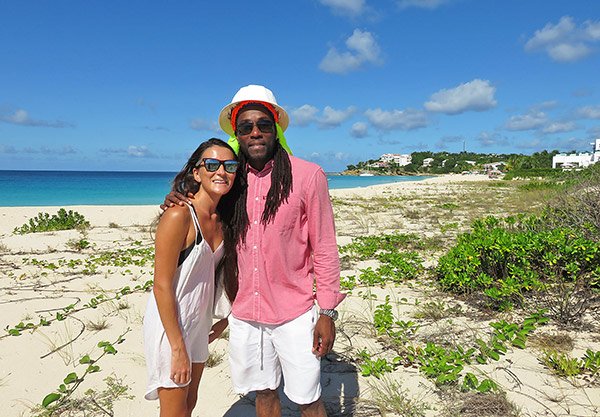 A sophisticated man with a passion for his craft, Sugar George has a proven track record for architecture, design and property development.
His award-winning company, Sunset Homes boasts an impressive list of clients, having developed Le Bleu, Indigo Villa, Meads Bay Beach Villas, Tequila Sunrise Villa, Spyglass Hill Villa and, Sugar George's jewel, The Beach House...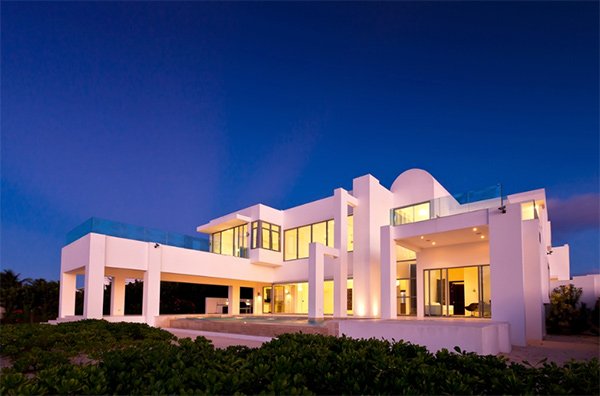 One door down from The Beach House lies Sugar George's next project. Tranquility Beach promises to be his greatest development yet together with long-term Anguilla lover and homeowner (Villa Alegria and Beaches Edge), Neil Freeman of Chicago's Aries Capital.
The Tranquility Beach View...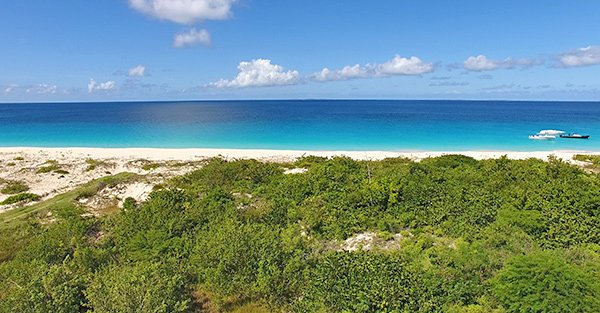 Tranquility Beach's first phase, Signature Suites, begins here...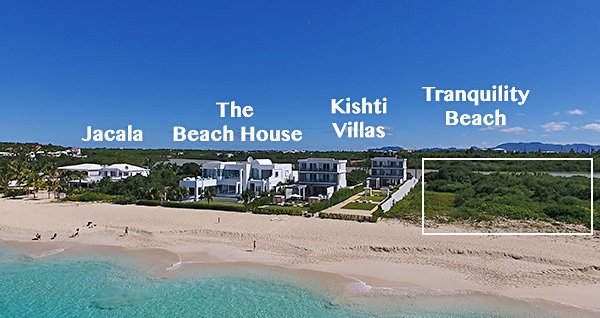 Phase one brings a total of 18 residences in 3 sharp luxury villas to Meads Bay.
Residences are available as one or two bedroom units and are complete with state of the art furnishings.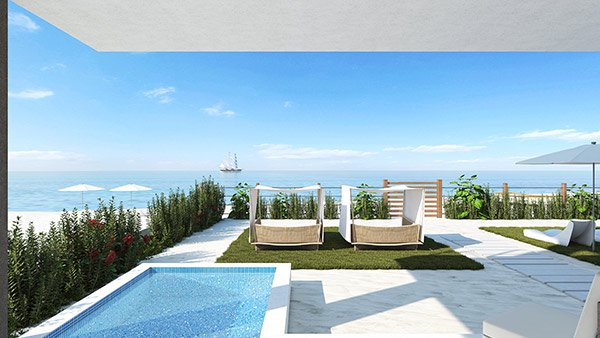 In addition to its chic and modern design, Tranquility Beach offers all of the top-tier amenities of an upscale boutique resort, including...
Professional management and vacation rentals
Indoor gym
Security
Parking
Daily housekeeping
Front desk with concierge and reservations services
Beach service
WiFi
Generator that powers on automatically. This is an especially smart feature on an island where power outages can be frequent. Uninterrupted electricity makes a world of difference when living in Anguilla.
Tranquility Beach will break ground in the first quarter of 2017.
For floor plans and more details, click here for Tranquility Beach details.
Visit Tranquility Beach's official website here.
---
Chef Ken Lin: Introducing A Caliber of Japanese Cuisine Previously Unseen
Chef Ken Lin is a popular name in Anguilla. He is known as the man who has introduced the island to authentic Asian cuisine. His restaurant, Cha Cha San has become a favorite for familiar oriental eats.
Since becoming regulars at his restaurant, our family has become close friends with Chef Ken Lin. Over the years, we have discovered that his talents extend beyond the comfort food we so loyally love at Cha Cha San.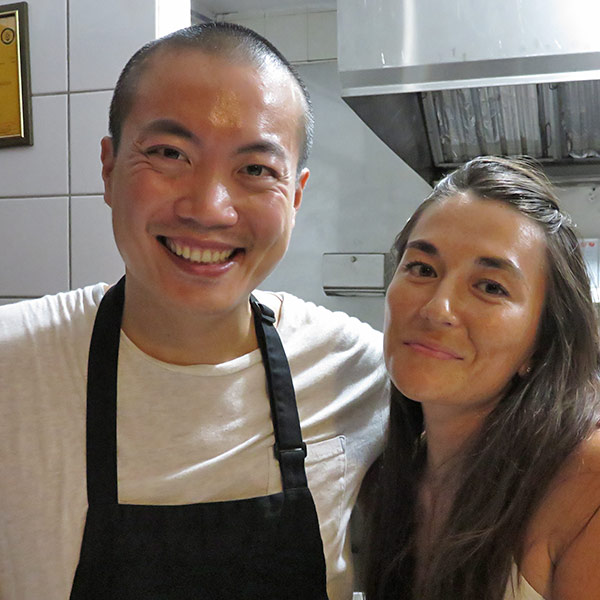 NEW for 2016 is Chef Ken Lin's private dining menu. An impressive display of raw talent and passion, this was the single best sushi meal of my Dad's life.
What's on the menu? Think haute-cuisine creations...
Fresh Snapper with Lemon Salt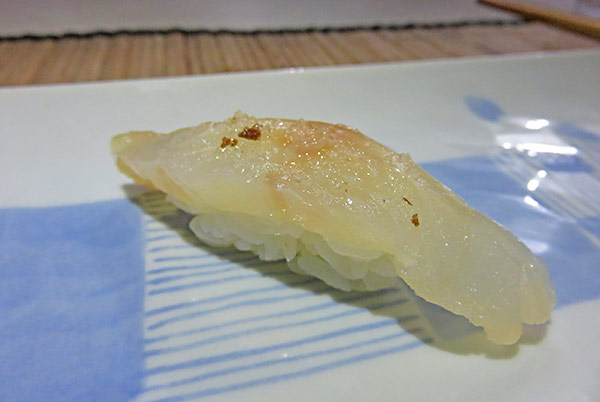 Lightly Seared Salmon Sushi with Charcoal Salt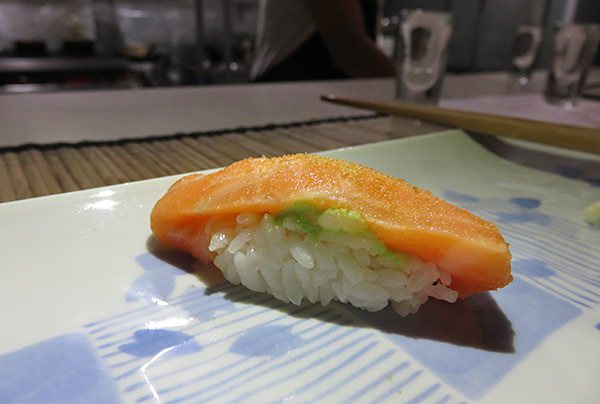 Kingfish with Black Sea Salt
More than a meal, Chef Ken Lin's private dining menu is a "forever memory."
More on Chef Ken Lin's private dining menu here.
---
An Extra-Special Stay at Tequila Sunrise Villa
For bookings January 21 - February 18 and February 25 - March 4, owners Robin and Joel Globus are making your stay extra-special with your choice of complimentary...
Massage on balcony overlooking the Caribbean Sea
Round of golf
Snorkeling trip
Lobster BBQ on the beach
The villa that offers it all, Tequila Sunrise Villa never ceases to impress!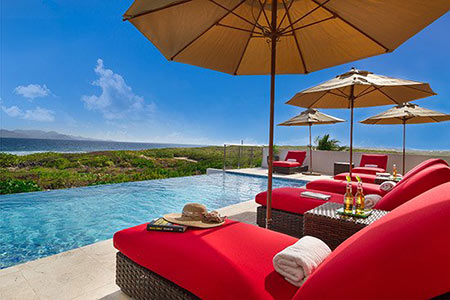 Tequila Sunrise Villa features 3 bedrooms, each complete with a luxurious private bathroom. The design is modern, the rooms spacious, each with views looking out to St. Martin and the clear Caribbean Sea, flat screen TVs and air conditioning.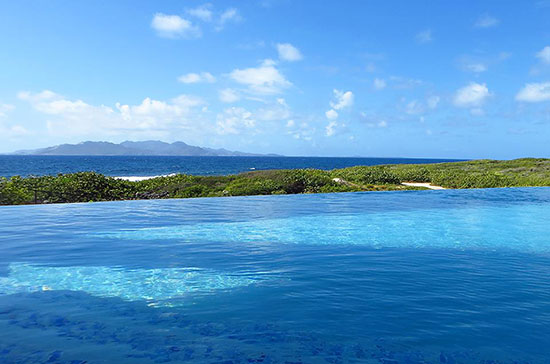 The amenities are endless, including an infinity edge pool, an undiscovered cove with ideal beginner snorkeling a short walk away and all of the beach toys and equipment you need. And, who can forget about the unlimited Patron Silver on tap? ;-)
More on Tequila Sunrise Villa.
---
Anguilla Beaches LIVE!
We have been having a lot of fun sharing Anguilla's beautiful beaches with you LIVE via Facebook's "live video" feature.
If you missed out on the fun in the sun, you can re-watch the Maunday's live video here.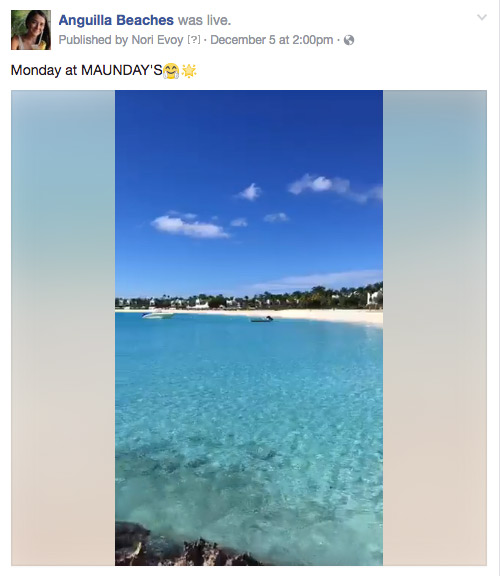 And you can dive into the waves of Meads Bay with us here.
If you enjoyed these live vids, please let me know :-)
And, if there is a special beach you would like to see LIVE, leave a comment on Anguilla Beaches' Facebook page and we will broadcast it for all to see!
To never miss a live vid, "Like" Anguilla Beaches on Facebook here.
---
Your Roadmap to Anguilla: Skyviews' Anguilla Map
There is one Anguilla map that is a "must" for everyone Anguilla-bound. No one makes navigating easier than Skyviews' Anguilla map. Picking one up upon arrival is a near-ritual for many.
A company based out of Barbados, Skyviews has been helping travelers navigate Caribbean islands for nearly two decades.
The 2017 edition is a beauty... High quality, Skyviews' Anguilla map is beautifully laid out in full color. The map's cover even features artwork by talented artist, Susan Croft. It really is a souvenir in and of itself.
Most importantly, Skyviews' map shows all of Anguilla from tip to tip, including off-island cays and Anguilla's proximity to St. Martin...
It is jam-packed with information. Just about everything you can think of is represented.
AND, this year, Anguilla Card Partners are also identified on the information side of Skyviews' map! Look for the "savings card" icon (identified in magenta below)...

... and save 10% at those businesses when you use your Anguilla Card!
You can pick up your own Skyviews' Anguilla map at the ferry terminal, the airport and most hotels and restaurants.
---
Meet Hibernia's Mary Pat & Raoul
A story of true Caribbean dreams...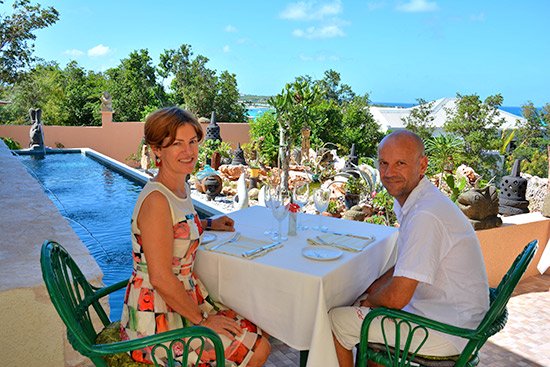 Hibernia's Mary Pat & Raoul share the inside story of how they came to Anguilla and how their exotic, far-eastern inspired home, Villa Hibernia came to be.
Step inside Villa Hibernia here.
---
Covecastles' Rich Wood Fire Flavor
In 2015, we fell in love with Covecastles Restaurant. The luxury hotel had re-opened its restaurant's doors to the public, no expense spared. With Executive Chef Marc Alvarez, a Forno Bravo Roma wood fire oven and a Grillworks grill, the cuisine quickly became the island's best.
Chef Marc left the team in the summer of 2016. However, hope was not lost. Joy was restored when we discovered that Covecastles Restaurant would remain open, with the Forno Bravo Roma oven still lit.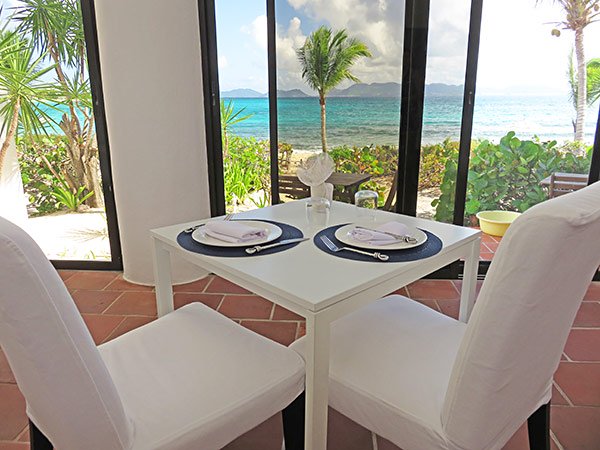 Today, Covecastles is open for breakfast and lunch, with brother/sister team, Judy and Jermaine heading up the culinary team.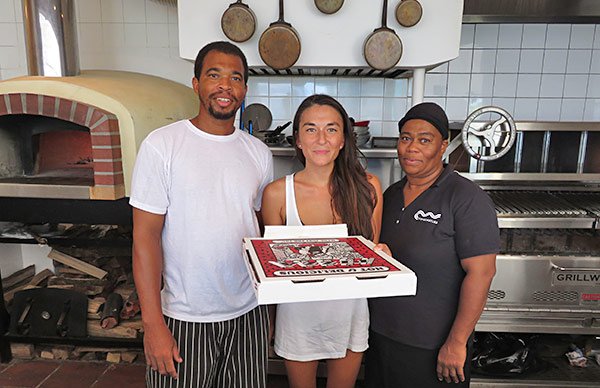 To see what they have in store at Covecastles, click here.
---
Time to Kite with Anguilla Watersports!
Calling kitesurfers of all levels! The wind and waves have been UP in Anguilla and we all know what that means...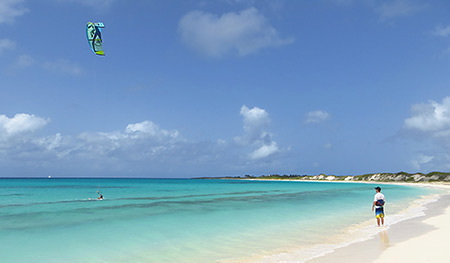 The conditions are right to kite!
Anguilla is home to many kitesurfing spots that cater to all skill levels. If you are an experienced kitesurfer, check out the likes of Savannah By for the time of your life.
If you've always wanted to learn, the timing couldn't be better.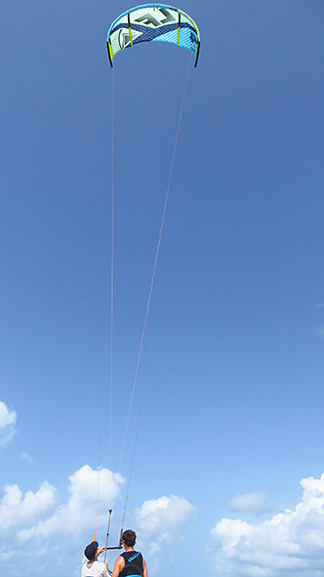 To book your lesson with Anguilla Watersports and for more information, click here.
---
Ringing in The New Year at The Reef
Get ready for a glamorous event at CuisinArt's NEW luxury hotel, The Reef!...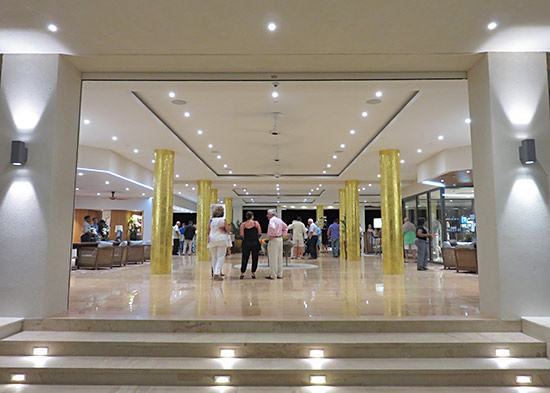 This New Year's Eve, they will be lighting up the south shore of Anguilla with a spectacular New Year's Eve party, "Champagne Bliss."
Dinner includes Executive Chef Jasper Schneider's specialties from CuisinArt's five-star restaurants, Le Bistro, Tokyo Bay and Italia.
The line-up is all star with Anguilla favorites, Leslie Nanton, Natty & The House and from New York City, DJ d-nice!
Set inside The Reef's elegant hotel and restaurant (The Yacht Club)...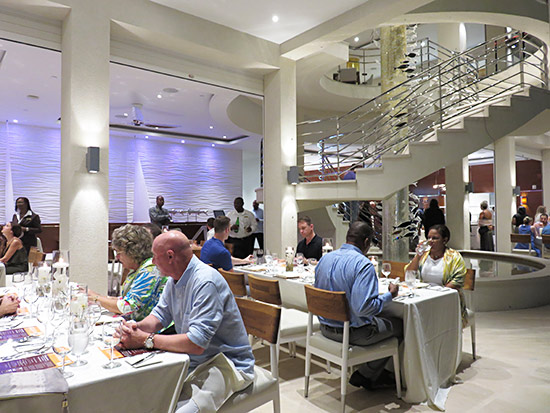 ... complete with fireworks and champagne on the beach at midnight, The Reef is the place to be this New Year's Eve!
For more information and to reserve, call: 1-264-498-2000 or email cuisineconcierge@cuisinart.ai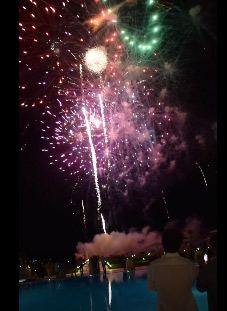 ... also, if you are on-island and looking to purchase last-minute holiday gifts, CuisinArt's wide variety of boutiques have you covered.
---
Four Seasons' Bamboo Bar & Grill Joins The Anguilla Card
Set over sparkling-white sands that give way to dazzling diamond-like seas, Bamboo Bar & Grill has long been a favorite for crisp cocktails and leisurely lunches.
Today, Four Seasons Anguilla's enhancements move it into firm "best of beach" contention. Ambiance, layout and menu have all been taken to new heights.
One is immediately struck by Bamboo Bar & Grill's openness to the beach. Doubling the terrace size was a brilliant change that exposes a view previously closed off.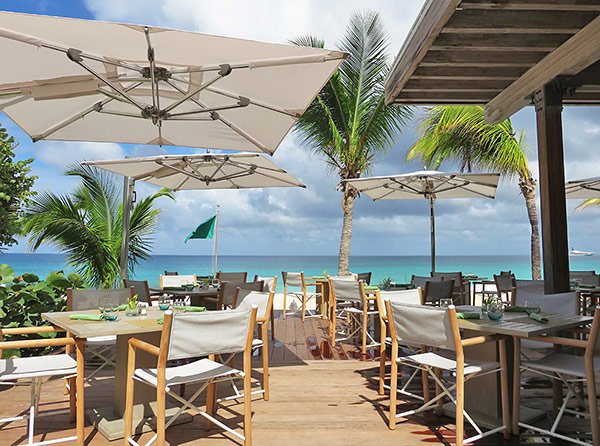 Its spacious terrace now expands over the sands of Meads Bay. Views stretch down the long sweep of white-sand beach. And what a remarkable and variable view it is!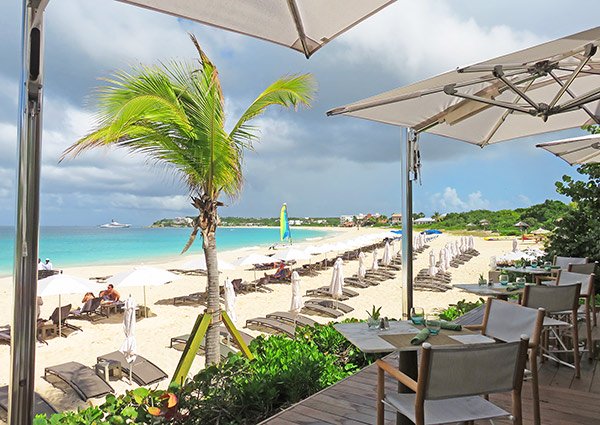 Let's settle in with an "AXA" Drink with a View...
Mediterranean fare is the order of the day at Bamboo. The menu starts with a selection of "to share" dips including hummus, baba ghanoush, herbed feta dip and tabbouleh that can be ordered à la carte. The "Mezze Platter" features all four.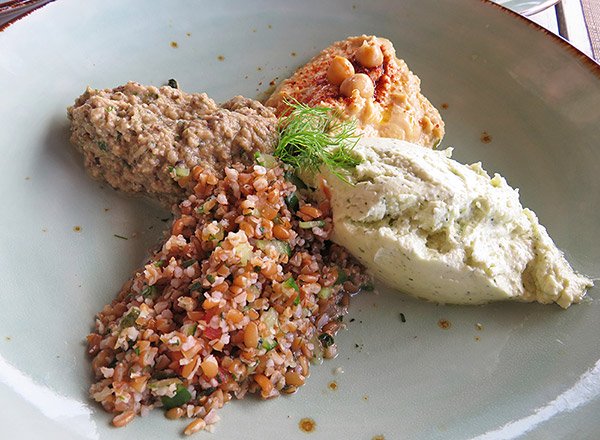 Chickpeas, roasted garlic and tahini are whipped to perfection with lemon and topped with Tangier spice. Fire-roasted eggplants bring an especially rich flavor to the baba ghanoush.
The star of the show is the herbed feta dip with mint, dill and parsley. Savory feta is complemented perfectly by the mint and dill. Each bite is refreshing and rich.
Next on Bamboo's menu are a number of appetizers, including roasted beets salad, greek salad, crispy calamari and our personal favorite...
Local Conch Ceviche
Thick pieces of ultra-fresh Anguillian conch are tossed with fennel, mint and peppers. Light and delicate, the peppers add a pleasant zest. A Mediterranean twist on the Latin American classic, the ceviche is served with a side of Za'atar-spiced house-made flatbread. Straight off the grill, the smokey flavor makes your mouth hum.
For the full Bamboo Bar & Grill report, click here.
---
Happy Holiday Special For Anguilla Beach Lovers!
Last, but not least, and just in time for the holiday season...
Purchase the Anguilla Card before Dec. 25 2016 for only $44 instead of $49!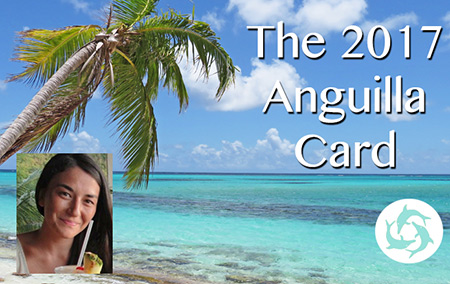 *NOTE: Already a Card Holder? Take advantage of the $44 special by using the link above. There is no need to re-send your photo. We will use your photo we have on-file.
The Anguilla Card makes a great Christmas gift.
Take advantage of this holiday special here.
---
That's all she wrote for 2016 :-)
Here's wishing you and your family a happy holiday season and all the very best for the New Year!
Sending lots of sunshine from Anguilla & talk to you in 2017,
Nori
Anguilla-Beaches.com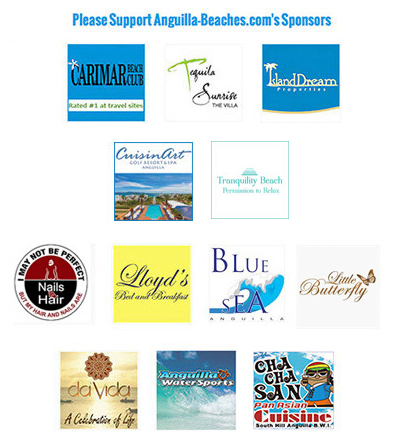 Do you have your Anguilla Card yet? Save 10% at 77 Partners!
---