Combing Anguilla's Beaches for the Best
Anguilla Beach Lovers brings you the latest additions to one family's experiences of the "best of all things Anguillian."

If you like this e-zine,, please do a friend and me a big favor and "pay it forward."

If a friend did forward this to you and if you like what you read, please subscribe by visiting...
---
Issue #089, June 24, 2015
Summer has officially begun!
I hope it's off to a blissfully warm start wherever you may be :-)
It's been a beautiful one here in Anguilla so far.
Lunching and beaching on Shoal Bay East (with only the sounds of the sea and the rustle of sea grapes kissing your ears)...
SUPing with Anguilla Watersports over crystal-clear seas...
Marveling at the White Cedars in bloom...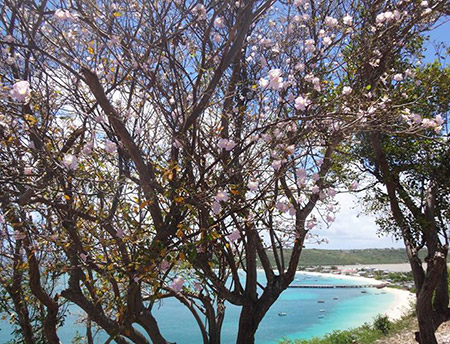 ... and the beauty of the Anguilla sailboats as they set sail during both the Queen's Birthday and the Anguilla Day boatrace.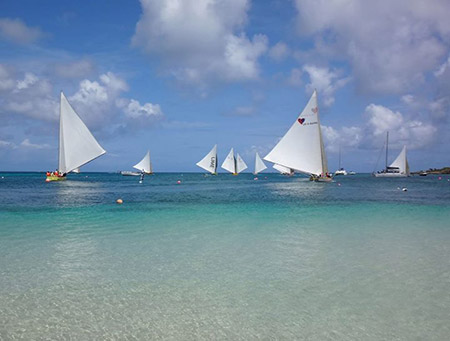 In between? We did plenty of nothing at all ;-)...
... just basking in Anguilla's natural beauty.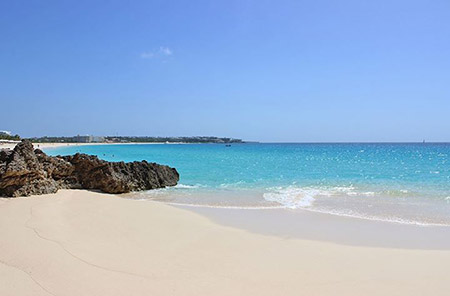 The island has started to slow down for summer, but there is plenty of news to share...
---
Congratulations, Carimar Beach Club!
First, a BIG congratulations to our friends Carimar Beach Club and General Manager, Fred Thompson!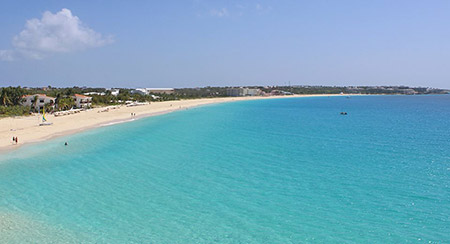 Carimar was recently awarded their fifth TripAdvisor Certificate of Excellence, bringing them into TripAdvisor's "Excellence Hall of Fame." This prestigious award is granted only to businesses who have won the Certificate of Excellence five years in a row. Determined by having consistently excellent reviews, the award is so well-earned and well-deserved.
Join me in saying "Congratulations, Carimar!"
---
... and, Congratulations, da'Vida!
On that note, a huge congratulations to da'Vida, too, who has also been inducted into TripAdvisor's Excellence Hall of Fame!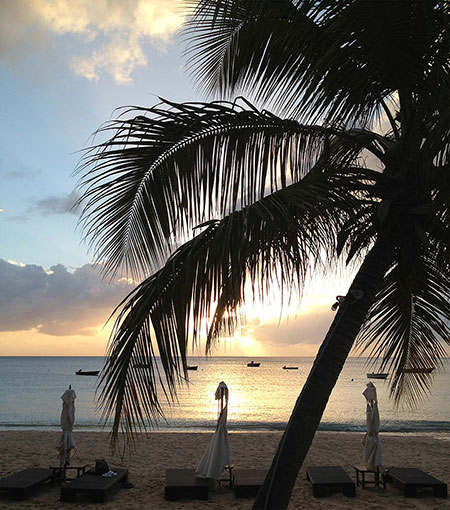 Owners husband and wife Vida and Clyde, and Vida's brother, David, have worked tirelessly, raising da'Vida's standard year on year. Today, both their evening (dinner and tapas inside the ever-elegant main restaurant) and day-time (at the laid-back Bayside Grill) dining experiences are amongst the best on the island.
It's taken countless hours of refining menus, re-working recipes and pulling the right team together to get to where they are today. Congratulations, Vida, Clyde and David!
The latest addition to their offerings?
This summer, every Saturday & Sunday they are serving $5 Crayfish down at the Bayside Grill!
---
Malliouhana's Farm-to-Table Dinner
Speaking of excellent cuisine, Malliouhana and Executive Chef Jeremy Bearman have continued to impress.
Earlier this month, Executive Chef Jeremy Bearman teamed up with Executive Chef of sister property Auberge du Soleil, Robert Curry.
A culinary celebration of Anguilla, they held a farm to table dinner that honored the hard work that goes into farming in Anguilla... the hard work that allows the island's chefs to do what would otherwise be impossible: create outstanding cuisine with fresh ingredients.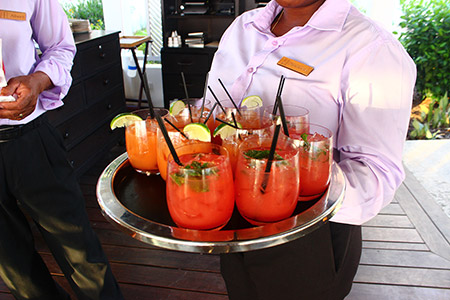 Out on their breezy terrace overlooking none other than Meads Bay, the evening began with watermelon and guava cocktails and a variety of canapés (including local conch beignets, crayfish and wakame tartlet, jerk spiced pork belly (between Johnny cakes)).
At twilight, beneath a bed of stars, dinner was served.
To start, chilled pea soup with crayfish, pancetta, tarragon and a drizzle of rye with a watermelon and spiny lobster salad.
And then? Lamb ribeye encrusted with Moroccan spices, served with a smoked tropical fruit chutney, all smoked in-house. Homemade goat Merguez and a Greek yogurt-based salad, mixed with fresh cucumber, mint and sugar beans. Braised callaloo, combined with saltfish, onion and even spinach as a side dish.
Even fungi was on that evening's menu and Anguilla's national dish, rice and peas. Always with a creative twist, the snapper was served crispy, with tomato, peppers and onions. The rice and peas? Mixed with local bok choy and kimchi, providing a hint of Asian inspiration to the dish.
No attention to detail was spared in creating the final course of the night, dessert. Tres Leches cake was bathed in a bush tea milk (a staple here in Anguilla), topped with coconut and served with a cocoa stick sorbet.
And, truly a special treat, Rum Baba made an appearance on the dessert menu. Filled with sweet banana cream and Pyrat rum, topped with local tropical fruits, it, too, had an accompanying sorbet, a chile sorbet.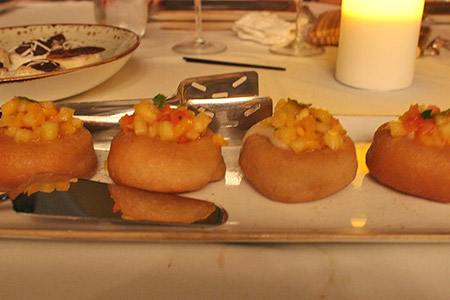 A beautiful showcase of precisely what the team at the Restaurant at Malliouhana is capable of, one thing is for sure... the dining experience at Malliouhana is second to none.
Stay tuned for more special dining events at Malliouhana.
---
French "Foodie Finds" in The Valley
On the other side of Anguilla's dining price spectrum, West Indies Cafe has become a new favorite.
Trinidadian owner Suzan Baronnier has created a French-Caribbean oasis at her charming cafe in The Valley.
Croissants, turnovers, palmiers and even fudge fill her pastry window. Sandwiches of all kinds make up her regular menu (as well as a variety of daily specials), and this is where we have become addicted to Suzan's creations.
Her sandwiches are served on fresh-made bread (her husband, from St. Martin, bakes outstanding baguettes and olive ciabatta!). Our two favorite sandwich fillings? The ham and the chicken. Not processed, the ham is carved off of a baked-that-day ham and the chicken is real chicken breast.
Add a glass of wine or an espresso, and the meal is under $15!
Don't miss her Friday rotis as well (tip: go early, they sell out fast!).
---
What Else Is New?
Favorite Anguilla Souvenirs Hand-painted Christmas ornaments adorned with sands of Anguilla. Totes and other carrying cases crafted from true Anguillian sailboat sails. Anguillian-made trivets and painted tiles. Anguilla may not be known for having a plethora of shops and boutiques, but there are charming souvenirs to be found on-island. These are some of our favorites.
Cake Divas Perfectionist confectionists and people pleasers, Cake Divas are the ladies to call if you need a sensational sweet treat creation while on-island!
Hunter's Food Van Set on The Strip in The Valley, Hunter's Food Van is a popular stop for true Anguillian home-cooking at an affordable price. Think: oxtail, fried fish, curried pork and goat roti.
A Cove Bay Walk Home to just one business (the loyally-loved Smokey's), one wharf and nothing but clear views of St. Martin, calm seas and rolling dunes, Cove Bay beach is one of Anguilla's untouched gems. Let's take a walk on its powdery-fine shores.
---
Tequila Sunrise Villa's High-Value Summer Special!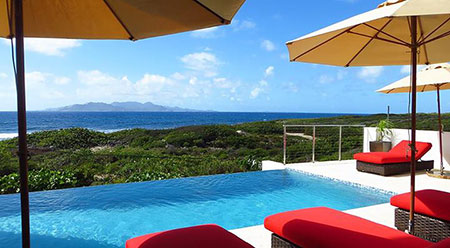 Tequila Sunrise Villa... the villa that offers it all!
3 bedrooms complete with private, large bathrooms and private balconies/terraces
Infinity edge pool that drops off to stunning vistas of the Caribbean Sea and St. Martin (complete with plush lounge chaises and pool floats)
A 2 minute walk to Dropsey Bay, an ideal spot for beginner snorkeling (beach toys and equipment all provided)
Unlimited Patron Silver
Breakfast and turn down service daily
Free gym membership at Styler's Gym
Now until Oct. 31 they are offering even more...
Your SXM/AXA boat transport is included and you save 10% on their rates!
A blissful time of the year to visit Anguilla, it is a high-value deal.
For more, visit...
http://www.tequilasunrisevilla.com/
To book, email owner, Joel Globus, direct at...
joel@tequilasunrisevilla.com
---
The Digital Creative Workshop & UNICEF
Finally, I am very excited to share an important program taking place this summer!
The Digital Creative Workshop. You may remember the Digital Creative Workshop from the "Happy Anguilla" video. If you haven't seen it, check it out here...
https://www.youtube.com/watch?v=hzBbN91WAdQ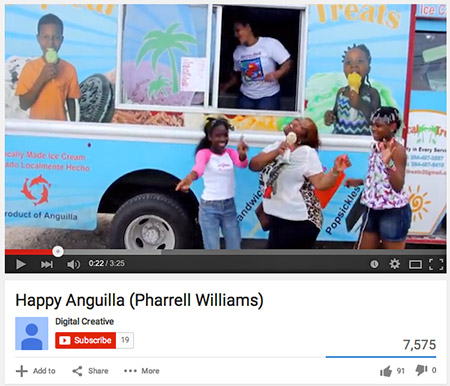 Infectiously fun, this video put a smile on thousands of people's faces when it was released last summer. The Digital Creative Workshop is the team behind the video.
Digital Creative all began in August 2014 thanks to Ravi Lloyd. Originally from Anguilla, Ravi has a world of experience behind him having lived in the hotbed of cinema culture, Los Angeles. Since receiving his BA degree in Visual Anthropology, he has become a great enthusiast for filmmaking in the Caribbean region
He started the Digital Creative in 2014 as an outlet for community enrichment in the arts. A field he works in passionately, he saw a lack of support for the arts in Anguilla. And so, the Digital Creative was born. He is the lead project director for the Digital Creative.
Last year's Digital Creative Workshop ran for 5 days. The focus? Creating original songs and "Happy Anguilla." Fourteen students learned how to make rhythm patterns for music, record vocals, learned about film theory and how to use DSLR cameras.
This year, Digital Creative has teamed up with UNICEF's One Minute Jr's project, a project they have conducted throughout the world. Now, they have chosen Anguilla as the next destination. It's tremendous news for the island as UNICEF will be buying and donating film equipment that will be owned by the Department of Youth and Culture to be used in the Education Department.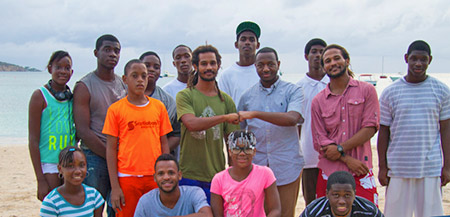 The program will span two full weeks, August 17-28th. The first week covers video production and the second week covers audio production.
A huge opportunity for our youth in Anguilla, Digital Creative needs to raise an additional $4,200 to bring it all to life!
Travel and accommodation costs for one instructor (estimated 2,400 USD)
Four FL Studio Producer Licenses (200 USD/per license)
Equipment and tools (ex., auxiliary cables, hard drives, etc.) (1,000 USD)
To donate in person, contact Ravi at 264-582-9514 or ravilloyd@gmail.com
To donate over the web, send a donation to Digital Creative via PayPal. Simply log in to your PayPal account and send your donation to digitalcreativeworkshop@gmail.com (you will receive an email confirming your donation once it has been received)
Note: If you are donating from the United States, Digital Creative can also offer a 501 (c)(3) tax-deduction through their partner, the Anguilla Progressive Association of New York (APANY).
And, your donation includes...
Personalized Digital Creative holiday greeting card
Subscription to their quarterly newsletter
Credit in the 2015 Digital Creative productions
A wonderful workshop, it is sure to be a fun and educational one!
That's all for this month.
Wishing you a great start to summer & talk to you in July,
Nori
Anguilla Beaches Home Page
---