Combing Anguilla's Beaches for the Best
Anguilla Beach Lovers brings you the latest additions to one family's experiences of the "best of all things Anguillian."

If you like this e-zine,, please do a friend a favor and "pay it forward."

If a friend did forward this to you and if you like what you read, please subscribe by visiting...
---
Issue #093, December 22, 2015
The holiday season is officially upon us and we are kicking it off with an Anguilla Card FLASH SALE :-)
Just in time for Christmas, purchase the Anguilla Card before Dec. 25 2015 for only $44 instead of $49!
Click here to take advantage of the special.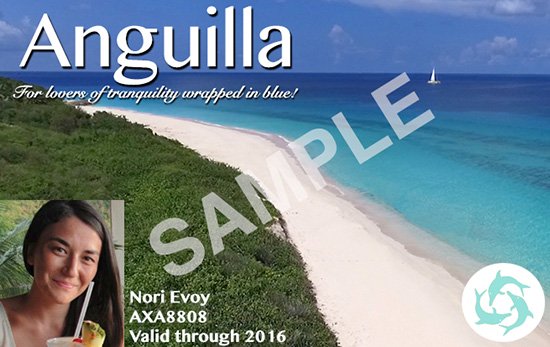 As mentioned in, My Irie Time and Caribbean Journal, the Anguilla Card is your "passport to savings" that lets you "travel for less" in Anguilla. A big thank you to both My Irie Time and Caribbean Journal for their wonderful articles!
*NOTE: Already a Card Holder? Take advantage of the $44 special by using the link above. There is no need to re-send your photo. We will use your photo we have on-file.
The Anguilla Card makes a great Christmas gift. Speaking of which...
The holiday sights and sounds are everywhere here in Anguilla!
From the "snow" at Cap Juluca...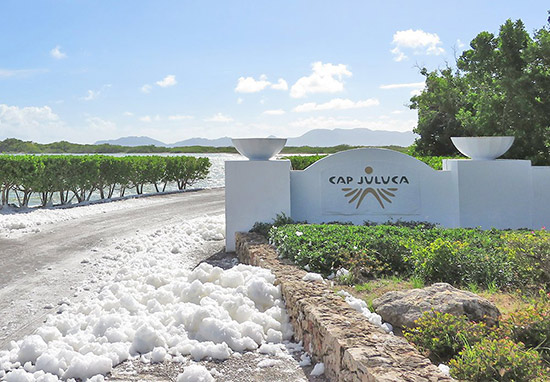 To the charming Christmas lights and villages...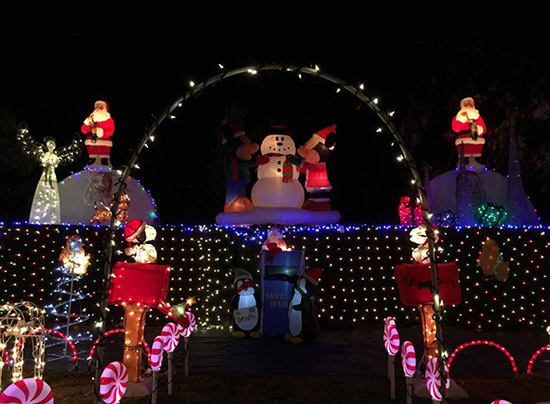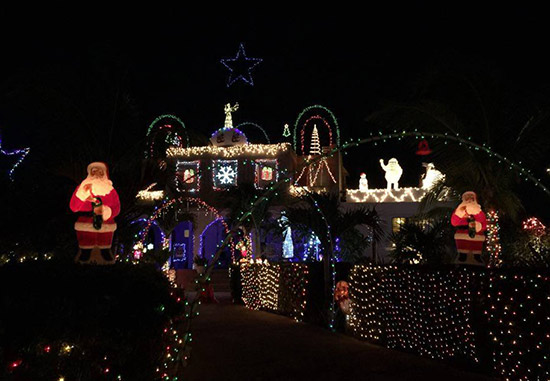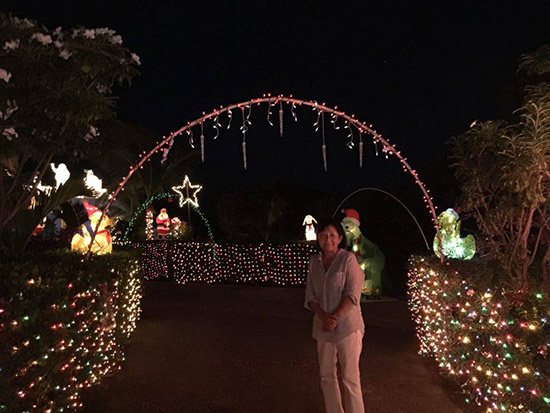 Even the yachts have arrived in Meads Bay...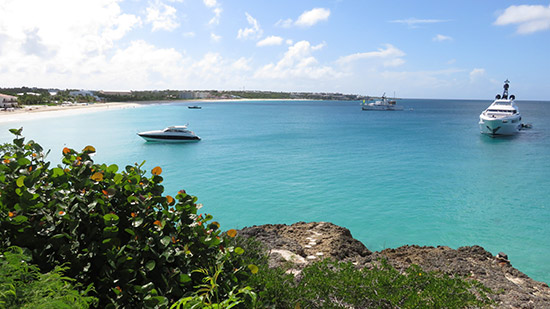 And, there are plenty of holiday festivities and special events taking place.
What else is new?
---
Win a $250-Value Dinner for 2 at Malliouhana!
There are 4 weeks left to enter our latest contest, "Postcards From Anguilla". (Deadline = Jan. 19)
You don't have to enter the contest to see all of the beautiful postcards. Check out all of the warm memories of Tranquility Wrapped in Blue by clicking here.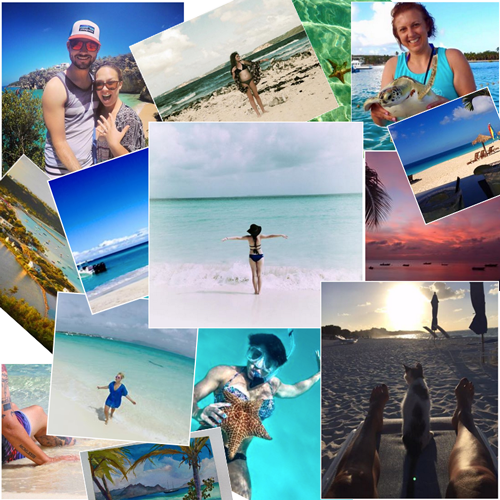 I am sure that you have a favorite Anguilla memory captured in a photo, too. Share it to win the prize...
A $250-value dinner at The Restaurant at Malliouhana (a 3 course chef's dinner prepared by Executive Chef Cupertino Ortiz with wine pairings by Sommelier Albert Lake)!
Be sure to get your submissions in early to gain the most social support for your entry. The winner will be selected on Jan. 20.
For details on how to enter, click here.
Good luck & looking forward to seeing your postcards!
---
Mango's For Lunch
One of our favorite parts of "winter in Anguilla?" Mango's re-opening for lunch!
Open for lunch during the high season only, visiting the laid-back yet refined Mango's Seaside Grill on peaceful Barnes Bay is a true treat. Just steps from azure waters, and complete with lounge chaises for post-lunch snoozes, Mango's atmosphere is calm and soothing.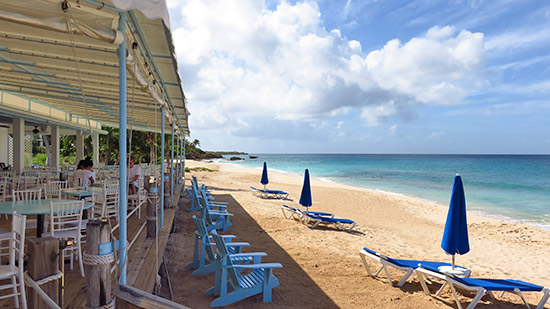 Our picks for lunch? The roast turkey sandwich and the roast beef sandwich.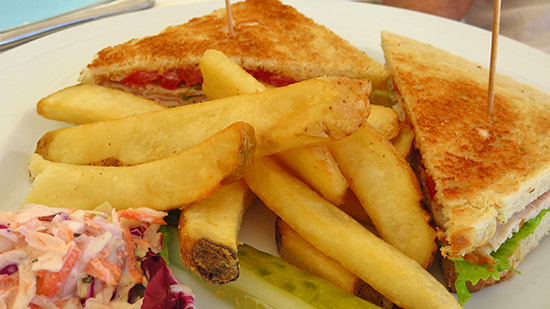 There is no pressed turkey here at Mango's. Real turkey is carved right off the breast, and served on your choice of white, rye or sourdough. It comes with thick-cut fries, coleslaw, and of course, a slice of pickle.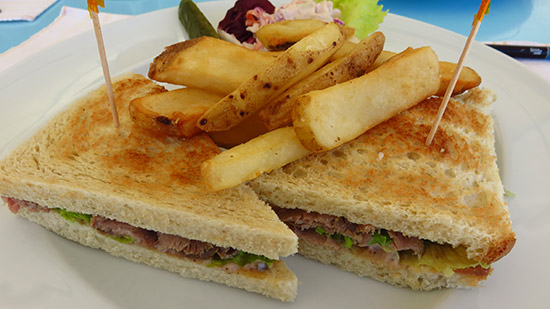 As for the roast beef sandwich, the beef is crusted with herbs and the sandwich is served with peppercorn mayonnaise. Rich with peppercorn flavor, Mango's roast beef sandwich just may be the best sandwich on the island!
Mango's is open daily for lunch, closed Tuesdays.
---
Spirited Nights at Le Bar
New for the 2015-2016 season, now you can enjoy Le Bar's delightful French ambiance and cuisine for lunch AND dinner.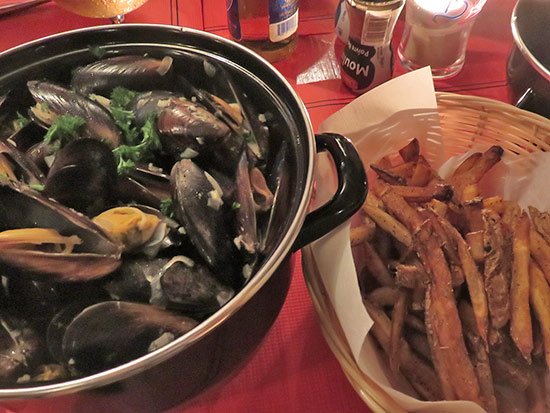 Dinner features $25 specials, including crayfish and steak, and a $25.50 all you can eat Friday Night Mussel Party. Nights at Le Bar are consistently excellent and a tremendous deal!
More on dinner at Le Bar here.
---
Versatile Roots at da'Vida Bayside Grill
THE place to be on Sundays, da'Vida's Bayside Grill now hosts Versatile Roots every Sunday starting at 1pm. A new group in Anguilla, their sound is smooth and relaxing, with Nadikah's (formerly of Cypress Roots) dazzling vocals.
They perform wonderful covers of both classic and contemporary hits. Click here to hear their cover of Bob Marley's "Is This Love?"
---
Grands Vins de France: Your On-Island Fine Wine Experts
Anguilla's leading fine wine shop, Grands Vins de France features a wide variety of French rosés, white and red wines and liquors. Visit their shop or contact Nathalie and Donette for villa deliveries.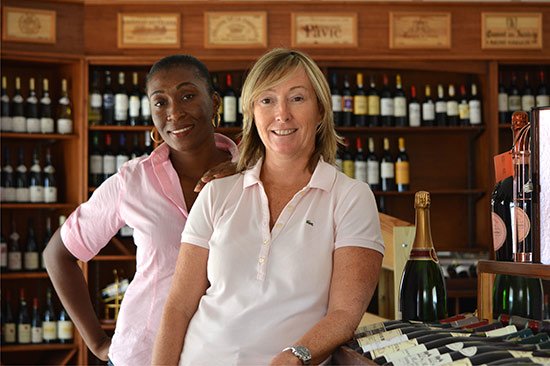 More on Grands Vins de France.
---
A Bite of Indian Take Out
Anguilla's English-style curry house, Good Korma is a charming NEW spot with a backstory of great passion! Delicious, it makes for convenient take-away, too.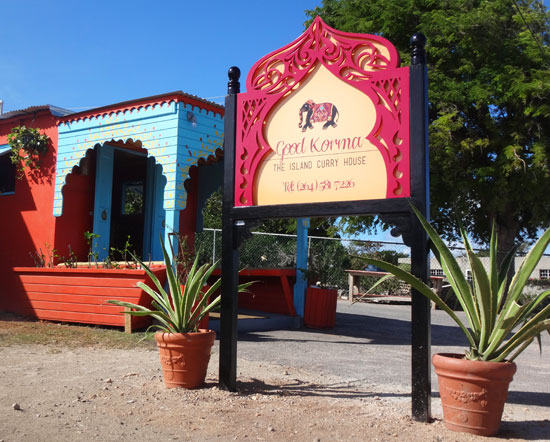 ---
Experience the REAL Anguilla with Surf AXA's Eco-Tours
Experience the REAL Anguilla with Mr. John Lloyd of Surf AXA Eco-Tours. The man who discovered the island's most important Amerindian heritage site, Big Spring, John Lloyd brings a different side of Anguilla to life on his dynamic cultural and historical tours.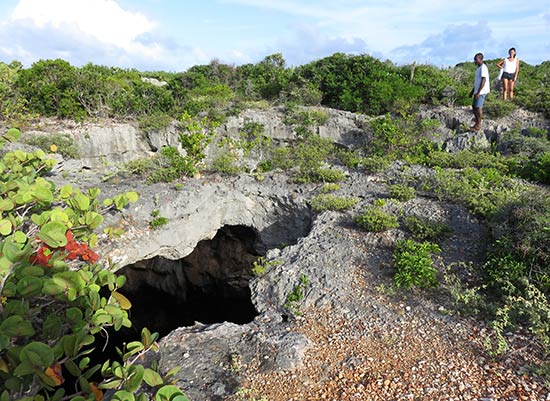 ---
More News!
Carimar Beach Club Extends Their Season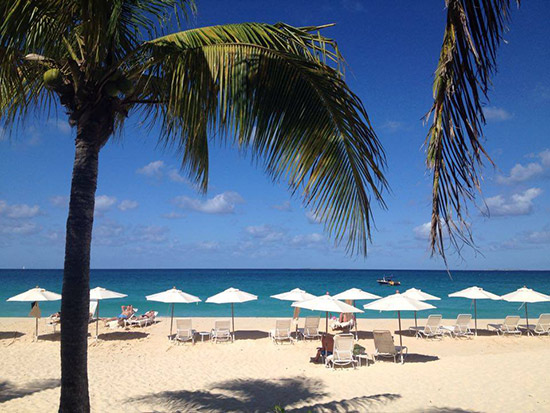 Excellent news for all of us who love Carimar and the beach...
This year (2016), they are staying open LATER (closing September 4th) and re-opening EARLY (on October 15th). Click here to see their September and October rates.
Golf For Free This Winter at Tequila Sunrise Villa
The luxury villa that truly offers it all, Tequila Sunrise Villa offers even more this winter!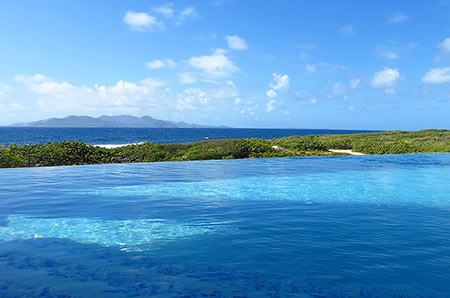 For all new bookings this January, February and March Tequila Sunrise Villa is including a FREE round of golf at leading Caribbean course, CuisinArt Golf Course!
More on Tequila Sunrise Villa here.
Private and Luxurious, Stay at Little Butterfly Villa for Only $242/Night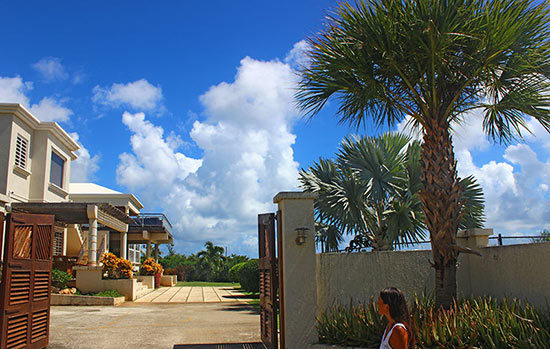 Luxurious, private and peaceful, Little Butterfly is an excellent and affordable option if you are visiting this winter. For just $242/night, your stay includes housekeeping and laundry twice/week, a starter breakfast (of pastries, fruits and coffee and tea), and meet and greet services.
---
That's all for this year.
Talk to you again soon in January with more Anguilla news and updates on the Postcards From Anguilla contest!
Until then, here's wishing you and your family a Happy Holiday Season & all the very best for 2016,
Nori
Anguilla-Beaches.com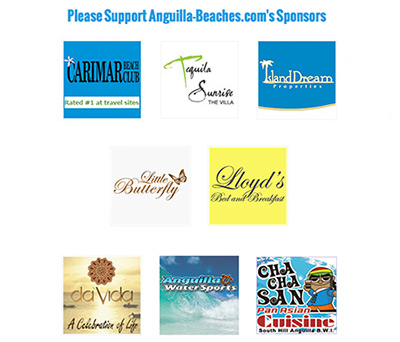 ---