Grands Vins de France...
Your On-Island Guides to Fine French Wine
Originally established in St. Martin in the 1980's, Grands Vins de France has grown in popularity throughout St. Martin, St. Barths and Anguilla for years. With a team of wine connoisseurs carefully curating a variety of quality wines and liquors, their selection is second to none.
Nathalie Welcomes You to Grands Vins de France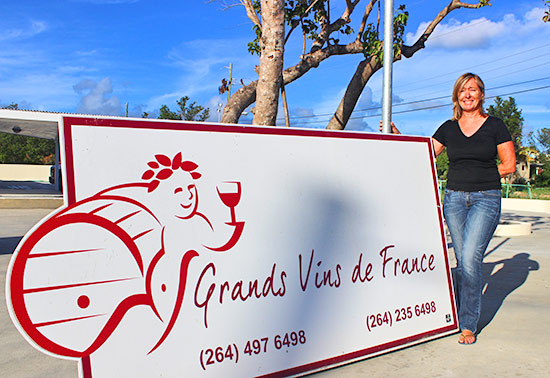 They first opened their doors in Anguilla in 1994. The island's demand for fine wines and spirits has grown since the shop's inception.
Today, Grands Vins de France is the island's leading wine shop and also supplies five-star restaurants and hotels with the finest choices available in Anguilla.
Grands Vins de France: The Shop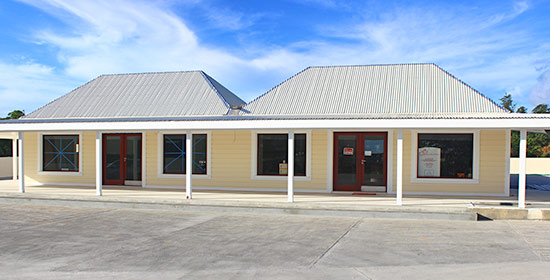 In a chic-modern building reminiscent of St. Barths, their shop in Lower South Hill showcases a wide variety of French rosés, champagnes, white and red wines, in addition to wines from California, Australia, South America and others.
Nathalie & Donette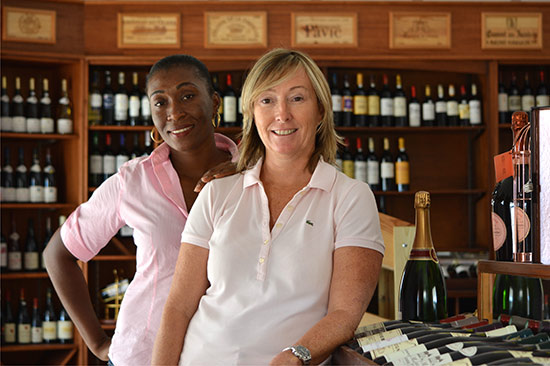 Operated by Nathalie and Donette, they are your on-island experts and guides. Drop into their shop to browse through their fine selection or to get their experienced opinion to find the perfect bottle for any occasion.
What do they offer? Let's take a look...
Rosé
A favorite for light lunches, a glass of rosé makes for the most refreshing afternoons. From dry rosés to slightly sweeter rosés, Grands Vins de France offers the widest selection on-island.
The Selection of Rosé Wines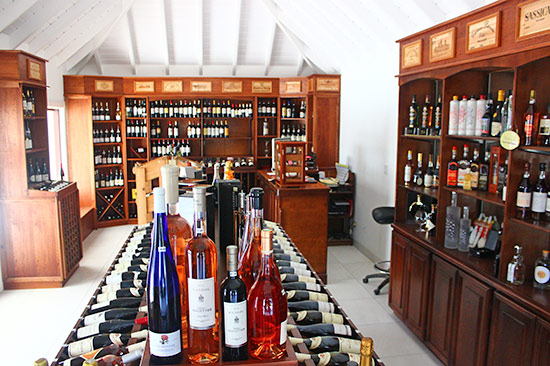 Saint Roch Les Vignes is a go-to choice, perfectly crisp and quite affordable. Other offerings include Famille Abeille Rosé, Clos Beylesse, and sparkling rosés, such as the Pampelonne Rosé.
Clos Beylesse Rosé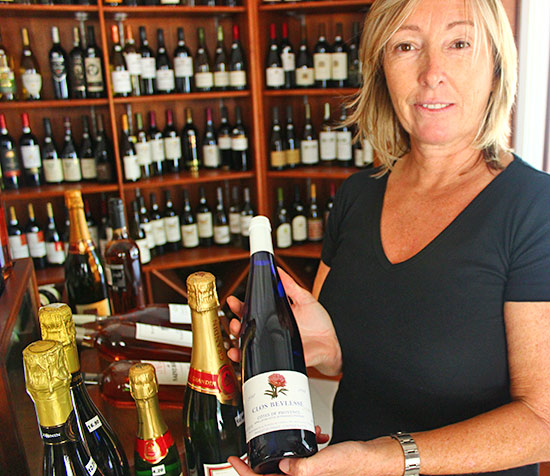 Different sizes are available, too, including magnums.
Champagnes
At a higher price mark, Grands Vins de France is in no short supply of premium champagnes for special events, including Laurent-Perrier Brut.
Laurent-Perrier Champagne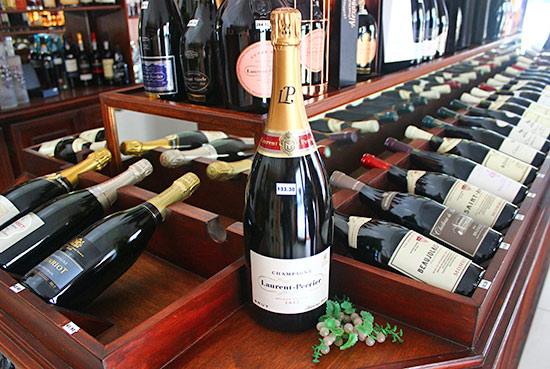 In addition to Gosset and Castellane, Henriot is another and more affordable option in the $60 price range.
French Red & White Wines and International Wines
Selections get quite diverse when it comes to red and white wines.
Nathalie and Donette often travel to France to visit different wineries and select the very best for their stock at Grands Vins de France.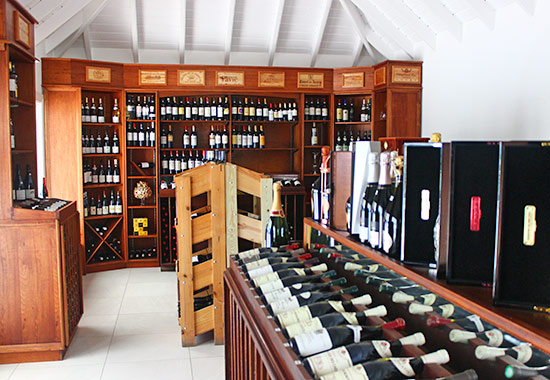 Their French selection of wines takes you through Bordeaux, the Rhône Valley and Alsace. A variety of wineries are showcased, with bottles of many different ages.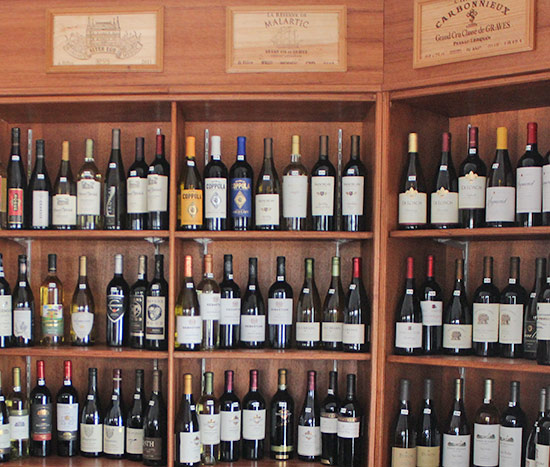 International choices are dominated by American labels hailing from the Napa Valley, including Copolla, Duck Pond, Robert Mondavi and Paraduxx.
Australian and New Zealand selections include Barossa Valley and Clos Henri, selections from Italy include Tommasi and Carpineto, and they also offer a Santa Rita from Chile.
Spirits & More
When it comes to liquor, "top shelf" selections feature Glenfiddich: Glenfiddich 12, 15 and 18 year aged whiskey.
Spirits & More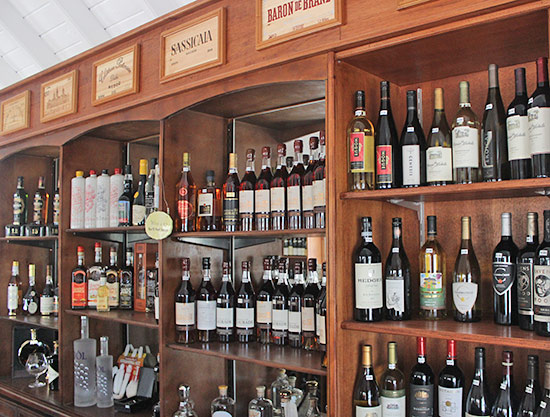 ... Gautier cognac, Idôl vodka, grappa, and extra-special, Saint James rhum from Martinique, a rhum that dates back to the 1700s!
With such an interesting selection of liquors and wines, it is no surprise to know that Grands Vins de France is the "source" for the most discerning restaurants on-island.
To go "straight to the source," refer to the contact information below.
Location, Opening Hours & Contact Information
Tel.: 264-497-6498 / 264-235-6498
Or, email Nathalie at nathalielesenechal@anguillanet.com. She can provide more information on the selections and can also arrange to deliver wines to your villa. Click here for more on Grands Vins de France and their selections.
Hours: Monday-Tuesday, Thursday-Saturday open 9:30am-1pm and 2-6pm. Wednesday open 9:30am-1pm and 2-4pm. Closed Sunday.
Directions: If you're coming from The Valley, Grands Vins de France is located just before you reach the Lower South Hill mall. Their building is on the right hand side of the road.