---
Combing Anguilla's Beaches for the Best
Anguilla Beach Lovers brings you the latest additions to one family's experiences of the "best of all things Anguillian."
If you like this e-zine,, please do a friend a favor and "pay it forward."
If a friend did forward this to you and if you like what you read, please subscribe by visiting...
---
Issue #118, May 2, 2019
Through and through, Anguilla's beauty holds true 💗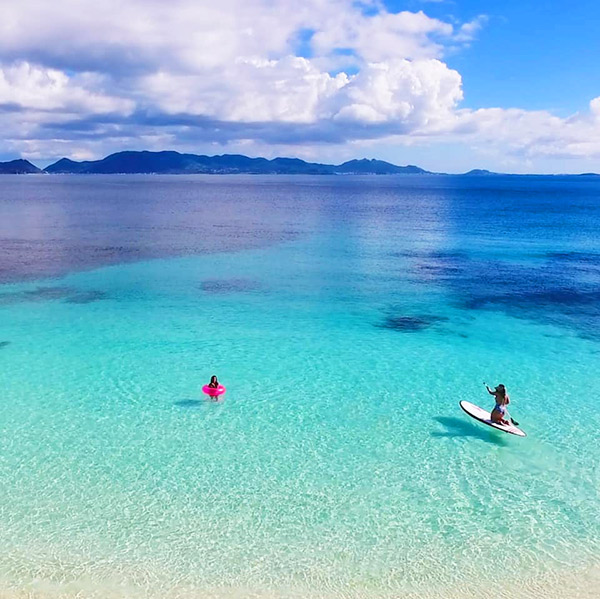 From under the sea...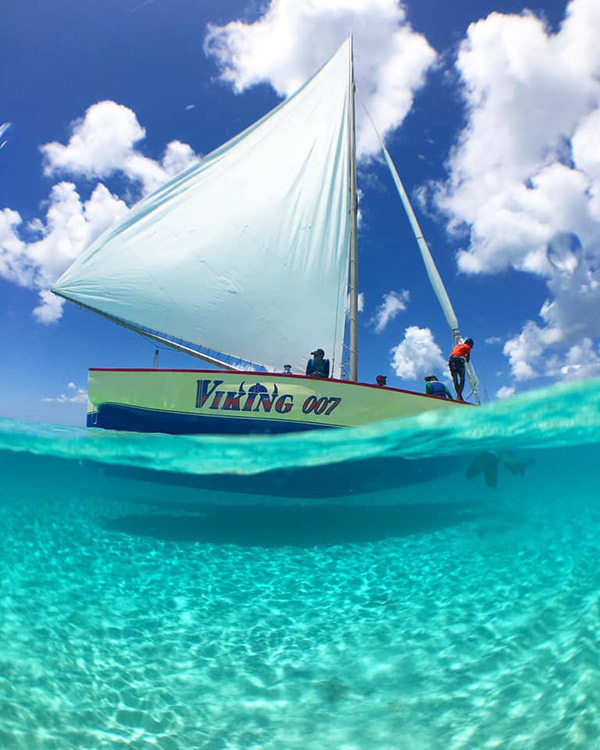 To points of tranquility...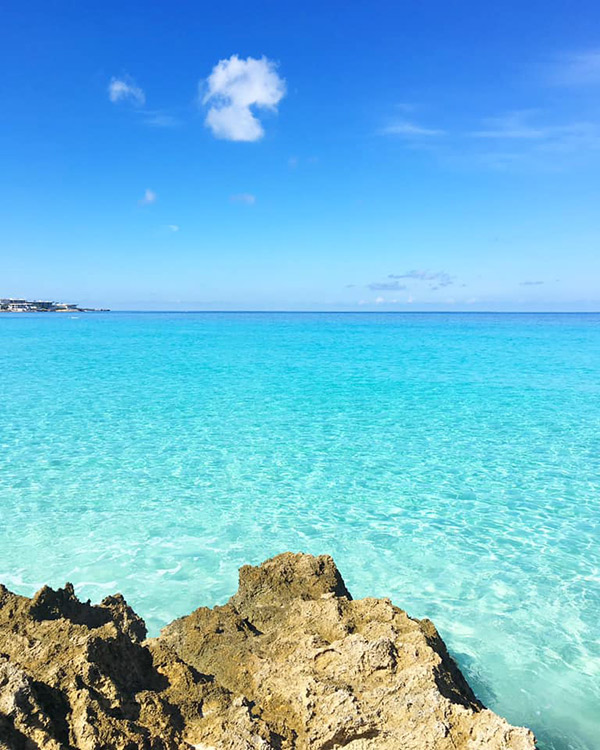 There is only one place my heart will ever be 💕🏝
Anguilla's beauty was on full display this month at everyone's favorite festival...
---
NEW YouTube Video: Festival Del Mar
A celebration of the sea, Festival Del Mar is a heartwarming event!
The working fishing village of Island Harbour comes out in full force with a weekend of non-stop smiles in the sun. What's on tap? Live music and dancing, boat races, domino contests, fishing contests and grilled lobsters, fresh fish and Johnny cakes galore.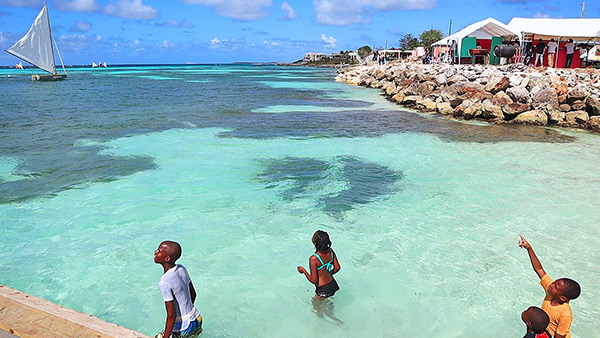 A weekend of undeniably, contagiously happy vibes, it also happens to be the tastiest event in Anguilla.
Click here to catch this year's Festival Del Mar action!
To never miss an Anguilla YouTube vid, click here to subscribe to our YouTube channel.
---
Bring Home The Island Harbour Beauty!
To bring home the beauty of Island Harbour, visit Gallery.ai for our latest prints and canvases of the most scenic fishing village.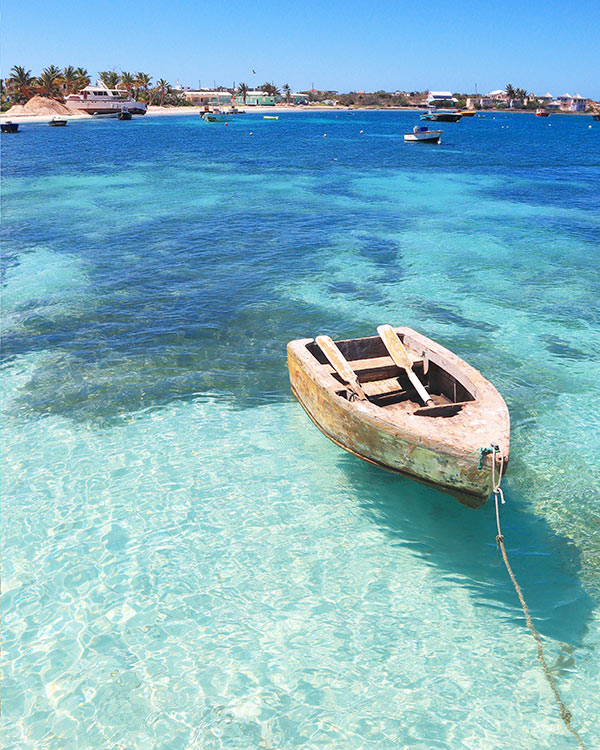 "Classic" Anguilla beach scenes are also available on Gallery.ai, including artwork of those vivid Meads Bay days...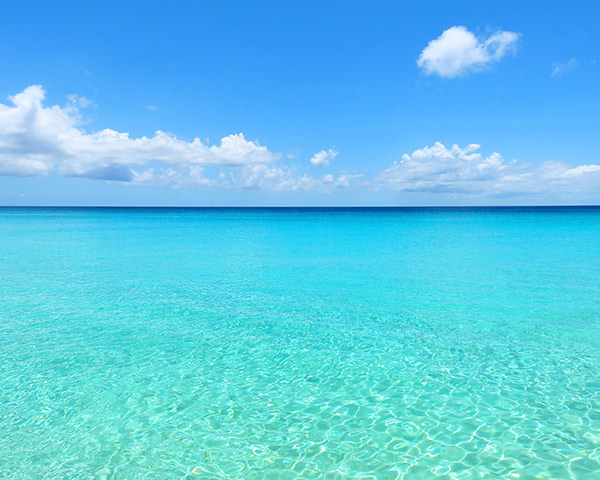 Click here to start shopping for Anguilla art.
---
Incredible Caribbean Food at CuisinArt's Lobster BBQ
When it comes to excellent Caribbean eats, CuisinArt Golf Resort & Spa has been serving up gourmet plates at their Lobster BBQ!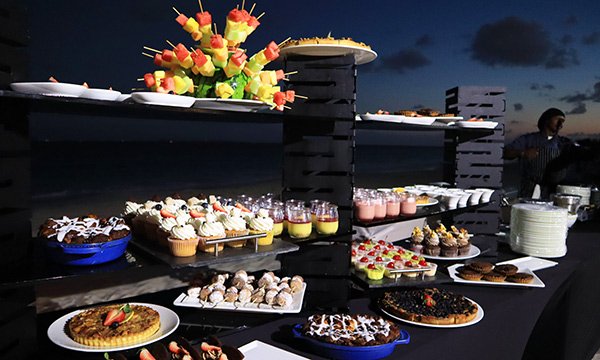 Held every Tuesday night, it has long been hailed as one of Anguilla's "must do's." The value is unbeatable. $75 buys unlimited BBQ lobster with a plethora of gourmet mains and side dishes. (Save 10% when you use your Anguilla Card!)
All served in an elegant beachfront atmosphere, it is as far as you can get from typical "all you can eat" resort buffets.
What's on the menu?
Sumptuous steak
HUGE ribs
BBQ chicken
Vibrant and fresh salads
Pasta, pasta and more pasta
And the main event...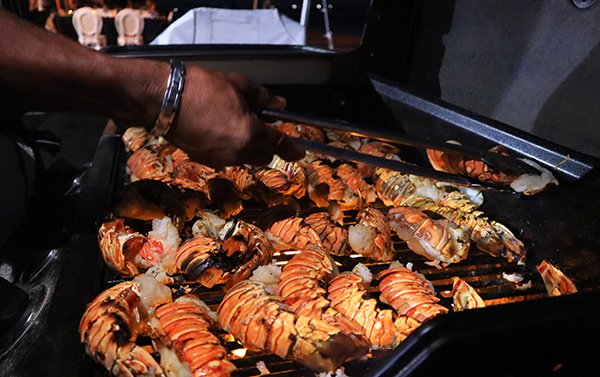 The "yum's" don't end there!
CuisinArt impresses with a plethora of exquisite desserts that bring out your inner child.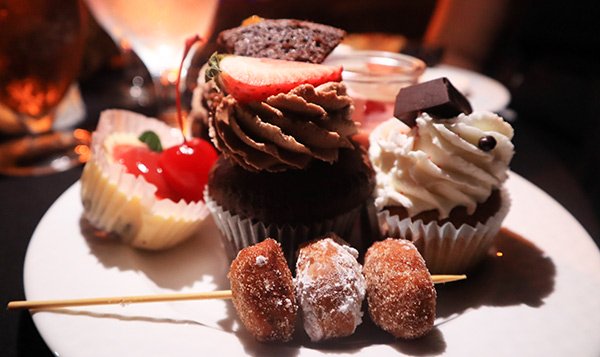 Mini doughnuts. Chocolate cupcakes. Vanilla cupcakes. Two varieties of bread pudding. Apple tart, coconut tart, blueberry tart and blueberry brownie tarts. Flan, mini crème brûlée, pana cotta and cheesecake. Yes, CuisinArt has an entire bakery on their patio!
On an island where one lobster dish at a BBQ or high-end restaurant can run $65, Lobster BBQ is high value. The extraordinary quality of food, excellent and attentive table service and flow of the entire evening is a sheer delight.
See the Lobster BBQ experience here.
---
More Outstanding Eats at The Reef
Right next door to CuisinArt, the mouthwatering creations continue at The Reef's casual dining restaurant, Breezes and high-end dinner restaurant, The Yacht Club.
Breezes' Chef Manuel and Chef Lester have been WOWing tastebuds with NEW menu items, including...
This tuna poke plate has tons of variety and color! Fresh chunks of sesame and soy bathed tuna, spicy salmon, a generous helping of sushi rice, mango, beans, avocado and thin slices of beet all make appearances on the plate. The blend of flavors? Light and bright, like an Anguilla day.
Next?...
Margarita with pecorino, pepperoni with spicy honey, shrimp and zucchini, Breezes' pizza options make your mouth water. Rich combinations of complementary flavors, the porcini mushroom with white sauce is at the top of our "favorite Anguilla pizzas" list. This pizza has won a pizza my heart!
When it comes to sweets?...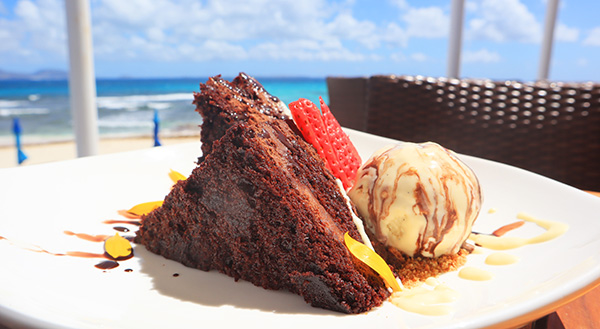 Breezes' takes the cake! This is a serious serving of chocolate cake! A sizable square of layered cake is sliced in two and served with vanilla bean ice cream. The entire plate is drizzled with a chocolate malt sauce and garnished with strawberries and sunflower petals. It is as good as it looks!
For more on Breezes, click here. (AND, save 10% when you use your Anguilla Card!)
Stay tuned to our YouTube channel for a special how-to cooking video with Chefs Manuel and Lester coming soon!
---
Seen on Meads Bay: Sailing Yacht A
Meads Bay has seen "Yala"...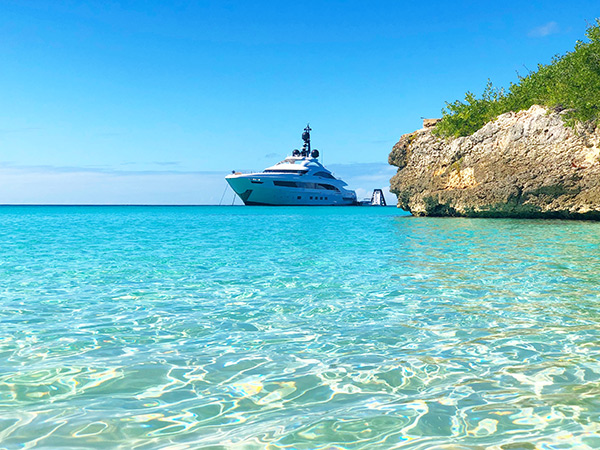 It has seen "A"...
And still our jaws dropped a mile when we saw THIS! One of the largest yachts in the world, "Sailing Yacht A" (the same owner as "A") has been spotted again this week in Anguilla.
At 469 feet, she is an architectural wonder!...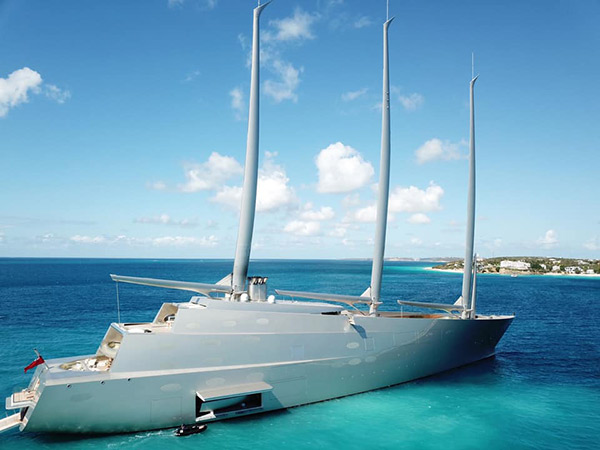 Tranquility Beach Anguilla had a front row seat as she has been anchored in Meads Bay for the past several days. Many thanks to Ian Edwards for the incredible photos!
One thing's for sure, Meads Bay has become the place to see and be seen in Anguilla!
To own a piece of the luxurious "Meads Bay scene," Tranquility Beach Anguilla is the latest residential development by internationally recognized Property Developer and Architectural Designer, Ian "Sugar George" Edwards.
The development's first phase, Signature Suites, includes 15 luxury residences set in three modern beach villas. Residences come complete with all of the amenities of an upscale boutique resort.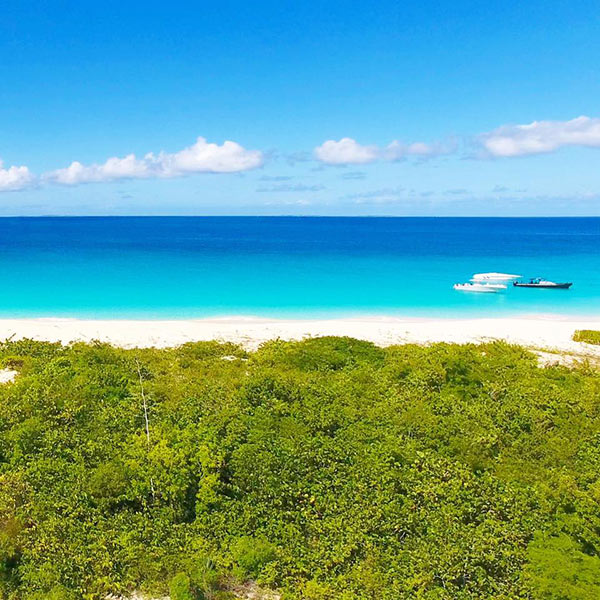 On schedule for a Dec. 2019 opening, Tranquility Beach is positioned to be the epitome of luxury Caribbean living.
More on Tranquility Beach Anguilla...
To arrange a site tour, or for more information...
Phone: 264-729-1879 or 264-476-8488 or 264-235-3666
Email: info@tranquilitybeachanguilla.com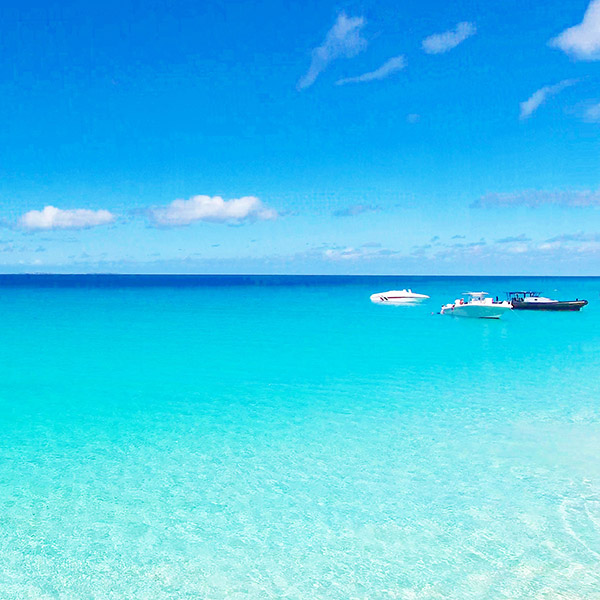 ---
Stay on Meads Bay For Less
When it comes to vacationing on Meads Bay? It doesn't have to break the bank!
Carimar Beach Club is one of Anguilla's most beloved, affordable hotels. Set right on the sands of the highly-coveted Meads Bay, Carimar's value always amazes.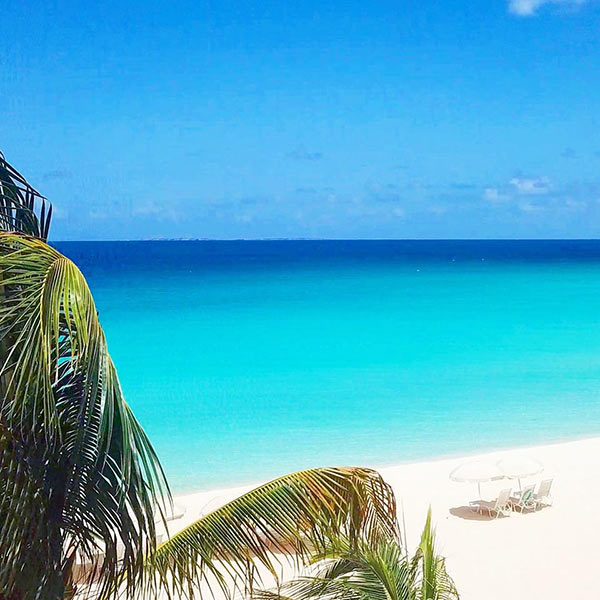 The boutique hotel brings spacious, modern units right to Meads Bay. With excellent service, and just next door to Blanchards Beach Shack, Carimar is the way to experience Meads Bay at a fraction of the cost of other hotels and villas!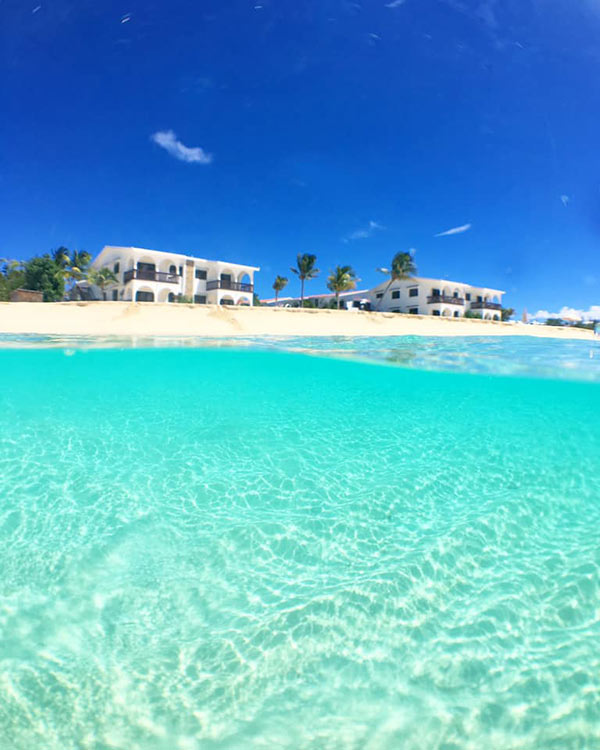 The deal gets even sweeter this spring and summer with Carimar's off-season rates! For more on Carimar...
---
Beach Eats on Maunday's Bay
Over on Anguilla's southern coast, The Cap Shack at Cap Juluca has been turning heads!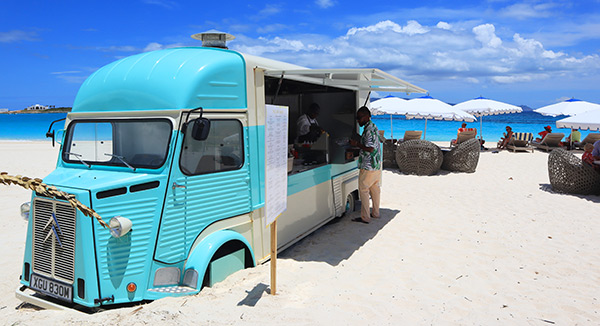 Cap Juluca's toes-in-the-sand lunch restaurant is home to the hotel's iconic food truck!
Extra-fresh beach eats are prepared right before your eyes in this stylish cream and pastel-blue vintage van. Your stomach rumbles as the aroma of grilled Mahi Mahi wafts through the air. Take a peek inside the open van to see the chefs whipping up vibrant eats.
Favorites include the Mahi Banh Mi...
Soft, flaky blackened mahi is popped on a grilled baguette. Soft and buttery, the bread melts in your mouth as it gives way to the sumptuous Mahi. The sandwich is complete with jucama-papaya slaw, jalapeno, ginger and a mint cilantro aioli. Each bite is an explosion of fresh flavors!
The Cap Shack Burger is another top pick.
This may be the most picture-perfect burger of all time! Made with Wagyu beef, this gourmet burger packs serious flavor. Chef prepares it meticulously, puncturing its middle to allow all of its seasonings to penetrate the meat. With onions, tomatoes, real cheddar cheese and a secret "Calypso remoulade," it is a serious contender for "island best."
Save 10% when you use your Anguilla Card!
---
AMAZING Edible Art at Four Seasons Anguilla
Cap Juluca isn't the only one turning heads! Four Seasons' Eddy Dhenin is dazzling eyes and tastebuds with an outstanding amenity inspired by the resort's iconic face chairs...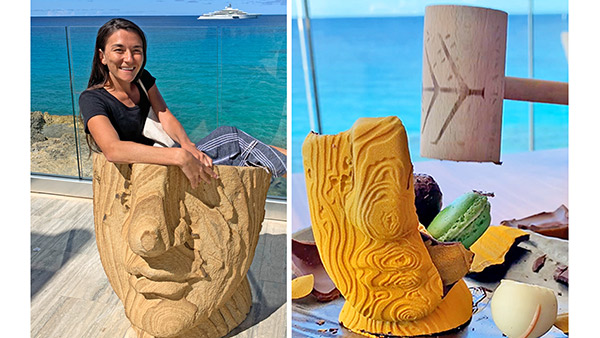 These faces are cast in Valrhona chocolate and painted gold. Inside the rich, chocolate shells? Crack them open for an even sweeter surprise! Pure magic!
Click here to see Eddy Dhenin prepare these beautiful sweet treats.
---
Iconic Anguilla Villa Architecture
Since our first trips to Anguilla back in 2002, there has always been one ultra-luxury villa that captured my imagination...
The iconic Long Bay Villas!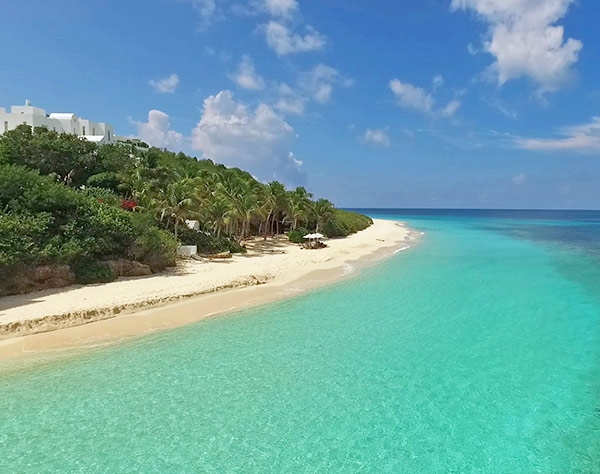 Set in the hills that slope up from Long Bay beach, Long Bay Villas' three villas - Sky, Sea and Sand emerge from lush, tropical hillside like a Grecian dream.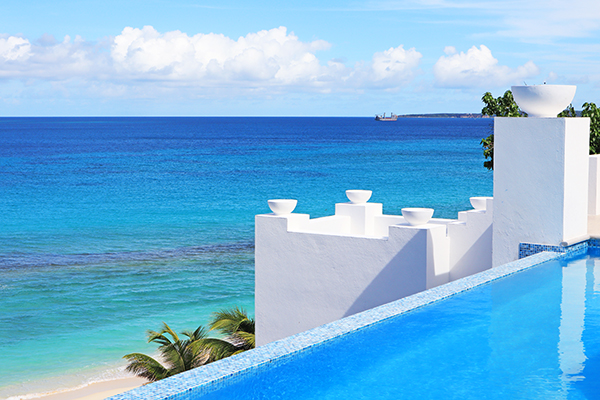 These villas have been photographed over and over. Their stark white walls contrast ever so elegantly against Anguilla azure. The combination of colors inspires the most luxurious day dreams.
The sheer beauty of its architecture takes your breath away!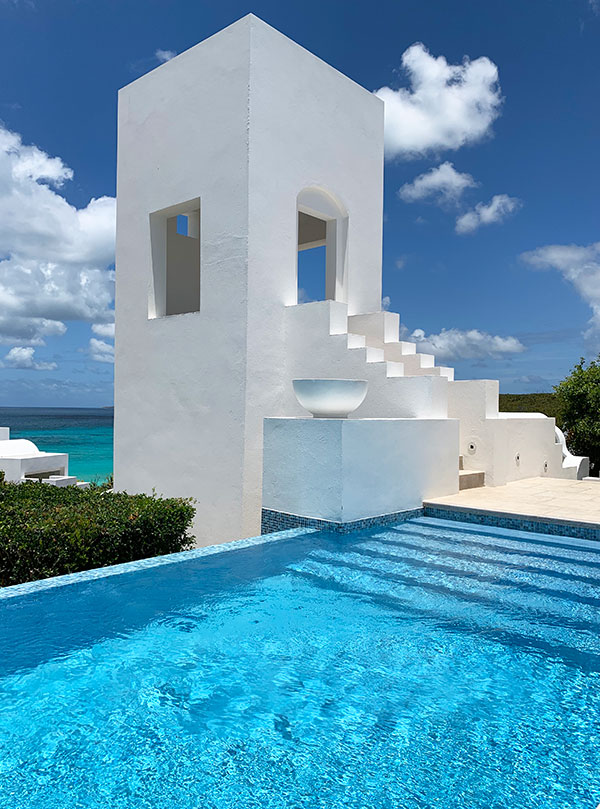 From the villas' reading towers, to its nooks and promontories over pools and sand...
... these villas are the pinnacle of ultra-luxury Anguilla villa living. With plush suites, lounge chaises right on the beach and five-star service, they are a cut above the rest.
Stay tuned for an in-depth video on the Long Bay Villas experience coming soon!
Until then...
Right next door, Long Bay Villas' sister property, Santosha Villa Estate impresses all over again.
The property is Anguilla's most sophisticated ultra-luxury villa. A 37,000 square foot West Indian-style estate, Santosha is of a bygone era. Its design is classic Caribbean, immaculately executed.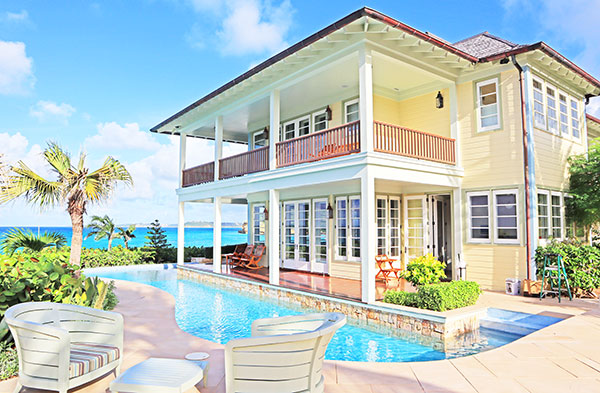 A marked sense of relaxed sophistication washes over you as you walk through the nine bedroom property.
From regal crown moldings, to mahogany four poster beds, to antique sconces, louvre doors and double-paned windows, to the grand spiral staircase and wrap around verandas...
One of its most unique features? Its grotto by the sea...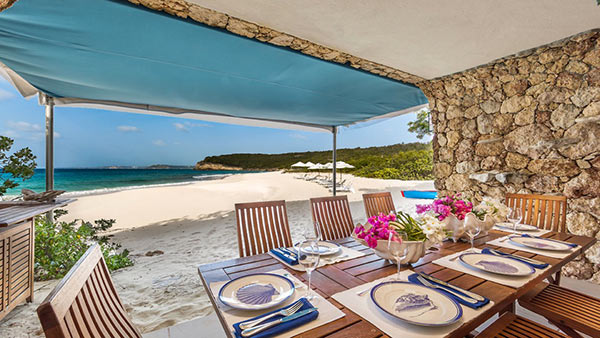 Discreet doorway leads to a cavern, encased in stone and open to the sea. It is a setting straight out of a James Bond film!
Click here for a look inside this one-of-a-kind space.
More on the ultra-luxurious Santosha Villa Estate...
---
As Seen on HGTV: Champagne Shores: The Villa
Speaking of captivating villas in Anguilla, Champagne Shores: The Villa was featured on HGTV last month. It is not hard to see why!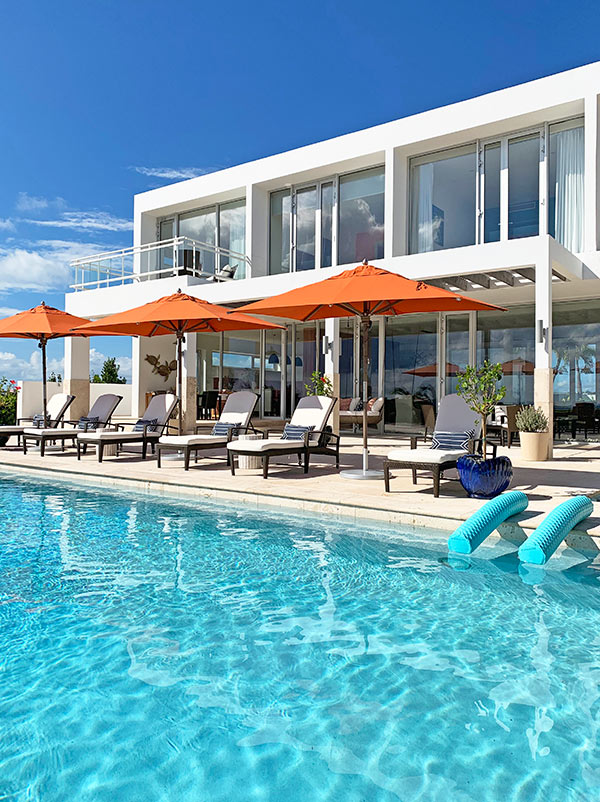 Designer, Alexis Parent hand selected each piece inside this vibrant and warm, yet cooly elegant and modern property.
Pops of culture and various textures catch the eye throughout.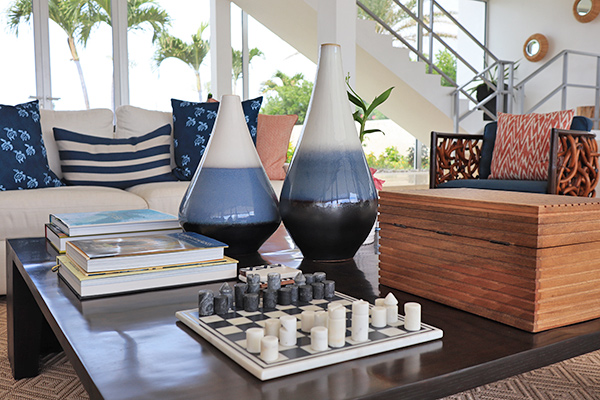 This villa effortlessly blends Caribbean warmth with modern design. Modern in look, Caribbean in feel, and with around-the-clock service, Champagne Shores offers the highest value when it comes to mid-range luxury in Anguilla.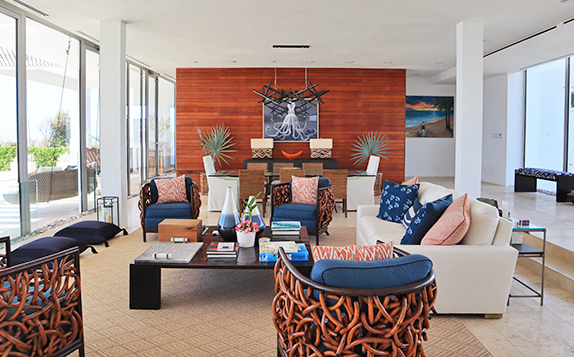 If you love interior design, be sure to tune into our Instagram this coming week!
Alexis Parent will be giving us an in-depth look at Champagne Shores and all of its design pieces.
For a look at Champagne Shores...
---
A Steal of an Anguilla Villa Deal
Rounding out villas in Anguilla, Almond Tree Villa ticks all of the boxes when it comes to affordable places to stay!
Almond Tree Villa boasts a clean and contemporary design with a whole lot of space for couples. At 1,500 square feet, this high-value and affordable villa offers it all.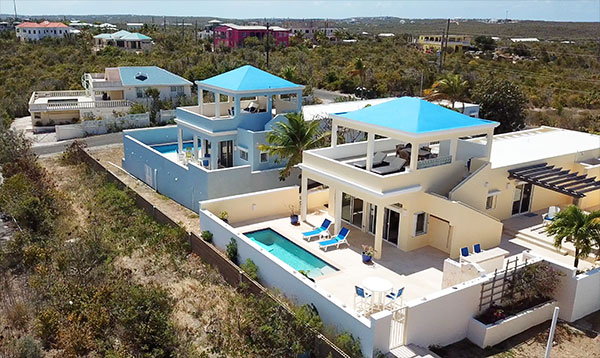 For $285-500/night (depending on the season), Almond Tree Villa is a steal of a deal.
Almond Tree Villa dazzles on the outside...
And its interior is built for plush comfort!
Almond Tree is complete with...
Master suite with air conditioning, flatscreen TV and en-suite with outdoor shower
Spacious kitchen with modern appliances and every kitchen utensil you need (I mean everything - even a garlic press!)
Large living area with flatscreen TV and views of St. Martin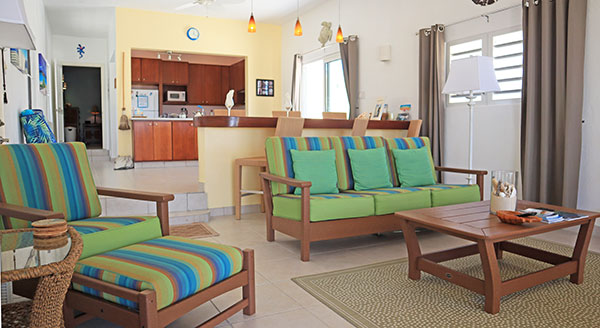 Oversized outdoor dining space with pool and wrap around terrace
Gourmet BBQ grill area with wet bar
Separate, shaded reading area with pergola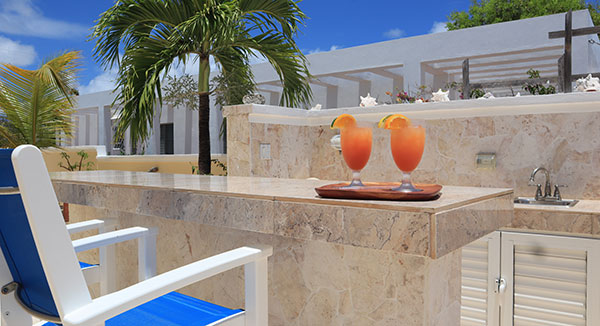 Even more awaits you upstairs...
Welcome to your perch in the sky!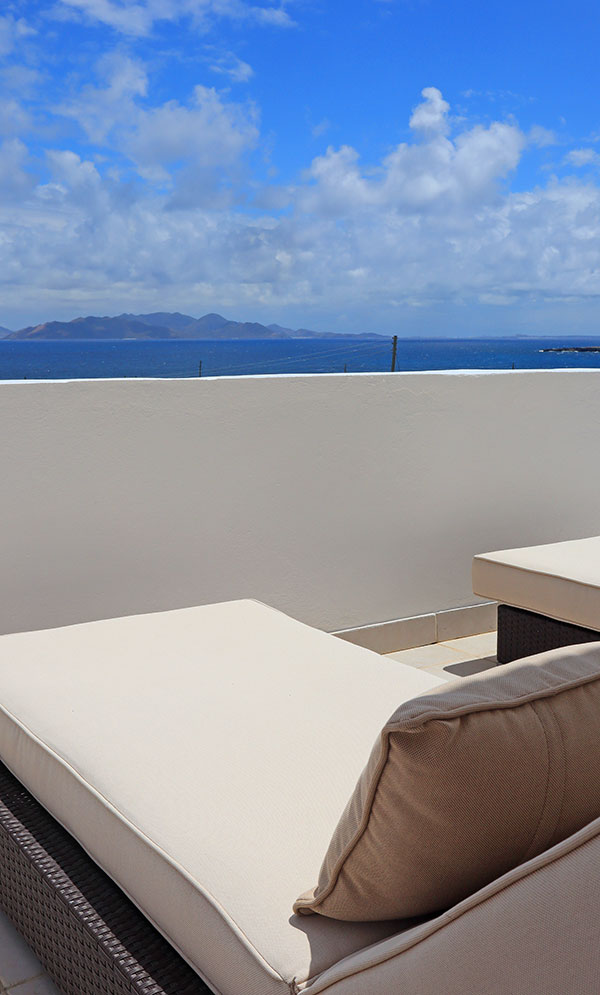 On the villa's second level, an oversized roof-top terrace with wet bar and large dining area looks out to Caribbean blue and St. Martin.
That's not all! Housekeeping and laundry is included every other day, too!
We visited Almond Tree earlier this week and were beyond impressed by its value.
For our video tour of Almond Tree Villa, click here.
For more on Almond Tree, visit...
---
Save Even More On Villa Rentals
A huge thanks to Anguilla Card Holder, Pamela. Pamela recently wrote in, sharing her fantastic savings... a whopping total of over $1,000!
Hi Nori,


Just wanted to let you know our savings on our recent trip to Anguilla!


Twin Palms Villa $903.00
Palm Grove $44.00
Sharkey's $28.88
Grands Vins de France $10.85
Grands Vins de France $31.70
Grands Vins de France $11.51

Total $1029.94 !!!!



How did Pamela save so big? You save 10% on your villa rental, when you use your Anguilla Card to book with Anguilla Card villas.
Click here to get your Card and begin saving on your vacation!
Pamela, thank you so much for your note! I am delighted that you found such tremendous savings with your Anguilla Card. Here's to many more happy returns to Anguilla and many more happy savings 🌞
---
Anguilla Rocks!
NEW to Anguilla is the darling kidpreneur trio, Fidel, Fabian and Irie Lim-Brooks' Anguilla Rocks!
Three kids with a passion for nature and arts and crafts, they create the sweetest hand-painted Anguillian rocks. Each piece reflects a special aspect of Anguilla life, be it the beaches, sailing, fishing, dominos or the ocean and each piece can be customized, too!
A wonderful initiative, stay tuned to AXA Rocks' Instagram page for details on their pop up shops.
---
Jackie Pascher's Real Estate Corner: Mañana Villa
Our favorite real estate agent, Jackie Pascher has a fantastic Anguilla real estate listing!
Welcome to Mañana Villa...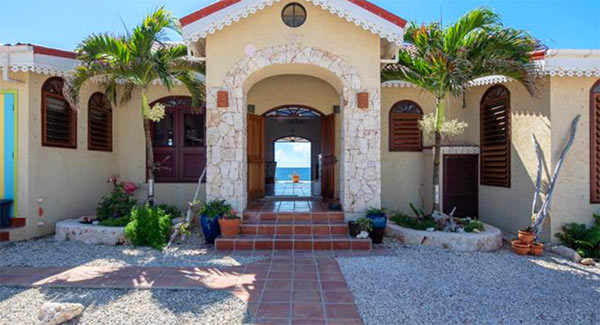 Set on 0.5 acres in Sandy Hill Bay, Mañana Villa is a 3 bedroom, 2 bath villa with views of St. Martin, St. Bart's, Statia, and on a clear day St. Kitts/Nevis.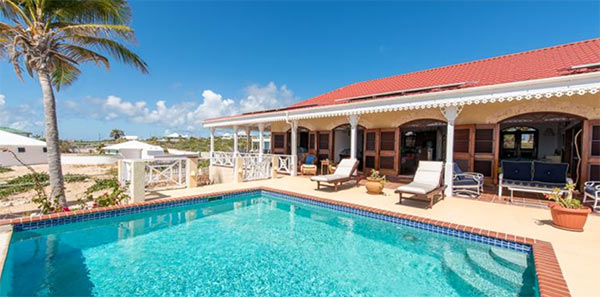 The darling home boasts a traditional West Indian design, with ample amounts of Anguilla stone and gingerbread trim. Doors and windows are made of South American red cedar and are heavily constructed to withstand hurricane force winds. (It has withstood major hurricanes with virtually no damage to the structure!)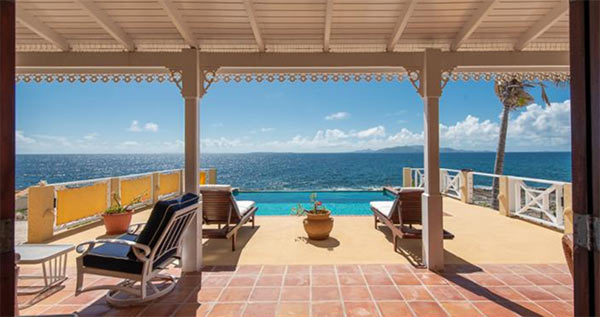 An infinity edge pool and carport are included in the property. There is a large covered veranda around 3/4 of the house that could easily be enclosed to expand living space if desired. In the meantime relax in the pool and the veranda and take in the whale and dolphin sightings each winter!
Mañana Villa is on the market at $985,000.00 USD.
---
St. Maarten Views & News!
On the note of dazzling Anguilla blues and St. Maarten views...
For everything about St. Maarten, including...
The most up to date news
Hotel and restaurant recommendations and reviews
Details on tons of things to do
Deals and plenty more, too!...
Be sure to join the Facebook group, Everything SXM!
Owned and operated by our friend, Jeff Berger, Everything SXM is THE definitive authority on everything St. Maarten/St. Martin/SXM!
---
That's all for now!
Anguilla is heating up for spring and summer with a host of fantastic events, including...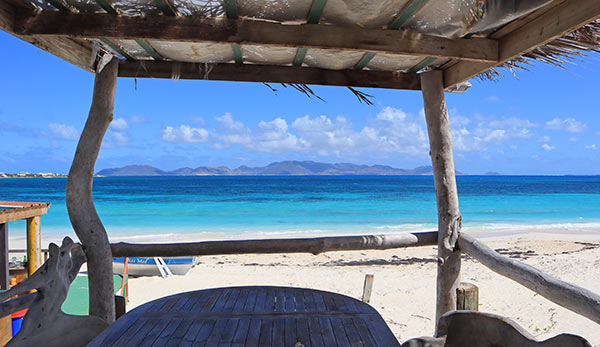 Talk to you soon with more Anguilla Blue,
Nori
Do you have your Anguilla Card yet? Save 10% at 66 Partners!
---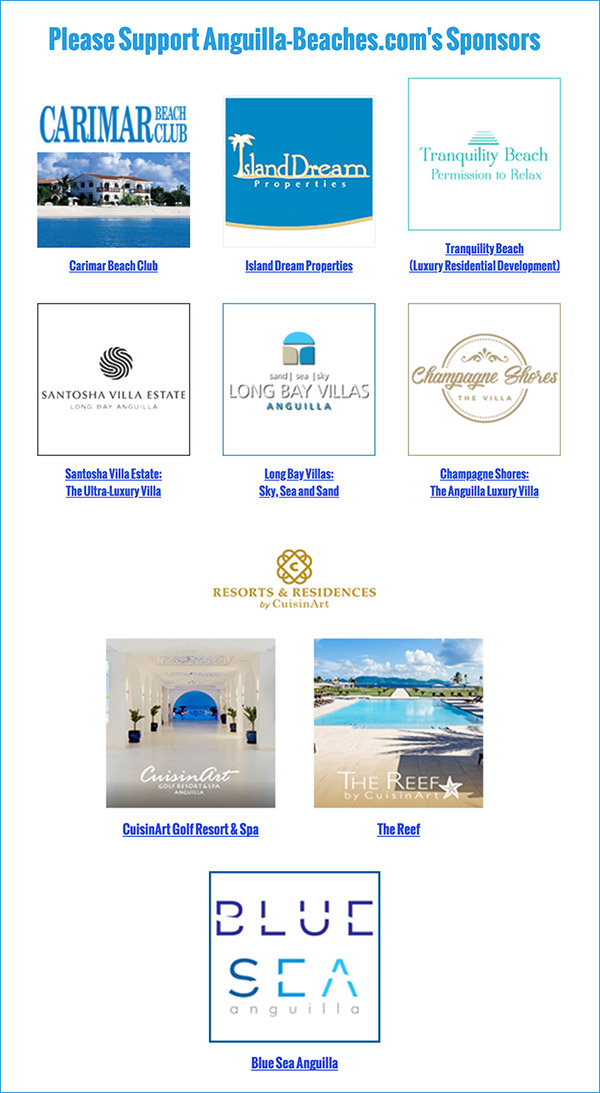 ---
Anguilla-Beaches.com