Cap Shack...
Barefoot Luxury at Belmond Cap Juluca
Maunday's Bay, you always take my breath away!
Welcome to Anguilla's pearl, its gem. Maunday's Bay is Anguilla's most darling beach. A perfect semi-circle of powdery sand, here the Caribbean Sea glimmers the clearest shade of blue.
Barefoot Luxury on Maunday's Bay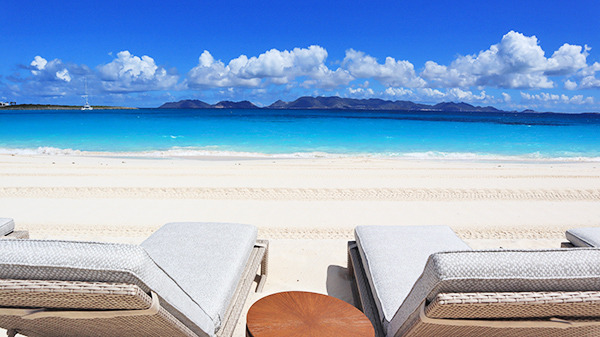 The entire stretch of beach is home to Belmond Cap Juluca. With the resort's opening in late 2018, the upscale hotel planted its beach bar flag in the sand with its "beach lounge," Cap Shack.
Set on the western edge of the beach, Cap Shack is the only restaurant directly on Maunday's Bay beach. Private and peaceful, Cap Shack is your barefoot, toes-in-the-sand experience on Maunday's.
The Cap Shack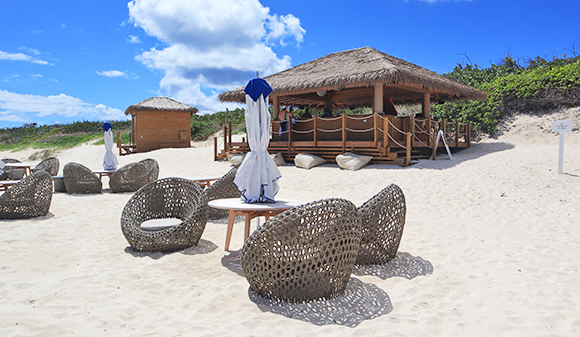 Welcome To Cap Shack
The Cap Shack is a shady reprieve after a tip-to-tip beach walk on Maunday's. The charming, tiki-style hut emerges like a mirage after a satisfying sandy stroll.
The Cap Shack Bar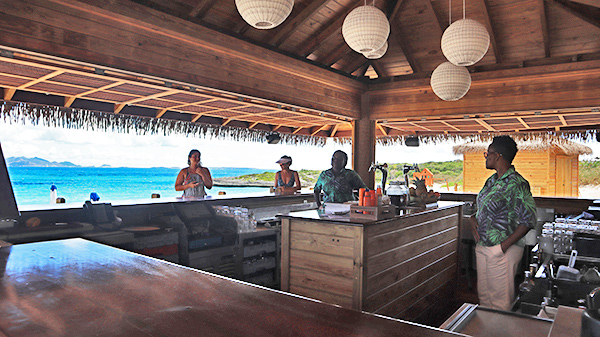 Inside, a gentle sea breeze blows through as you marvel at the rich hues of the Caribbean Sea and the mountains of St. Martin beyond. Keep your eyes peeled for Zambezi who is often spotted on the beach with his beautiful horses.
Hello Zambezi!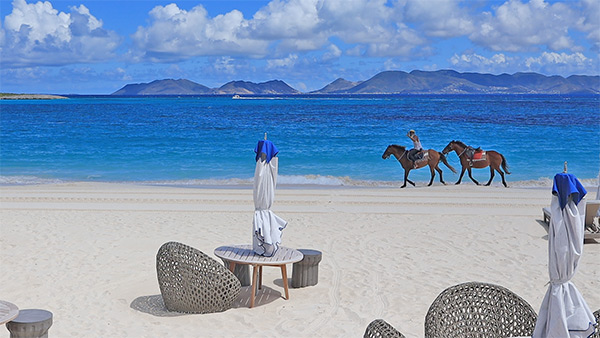 Next? A summery drink to match the mood.
Pull up a chair at the bar and ask Barbie to whip you up something special. Barbie's drinks are as sweet as her smile! Her Aperol Sunset is a favorite. Made with Tito's vodka and splashed with ginger beer, it is as refreshing as it looks.
Barbie's Aperol Sunset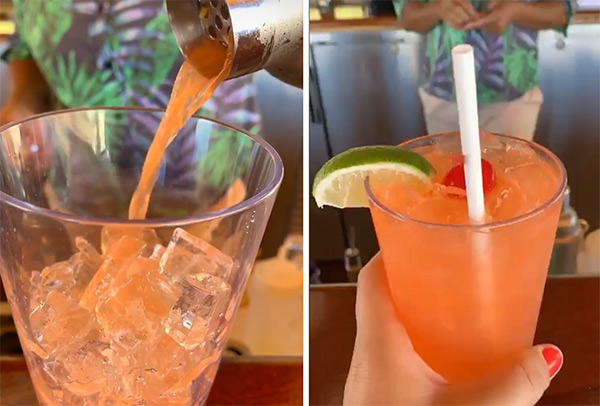 Then? It is to the sand.
Dining, Toes-In-The-Sand
Down on the beach, plush loungers and sweet egg-style dining chairs call your name.
Lunch, Toes-In-The-Sand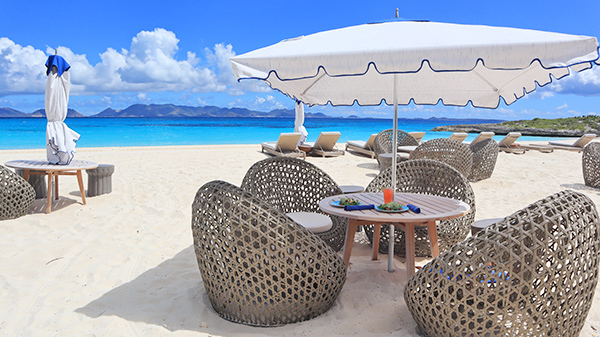 If hunger calls, too, order up beach eats from Barbie. The fresh menu includes...
Salade Nicoise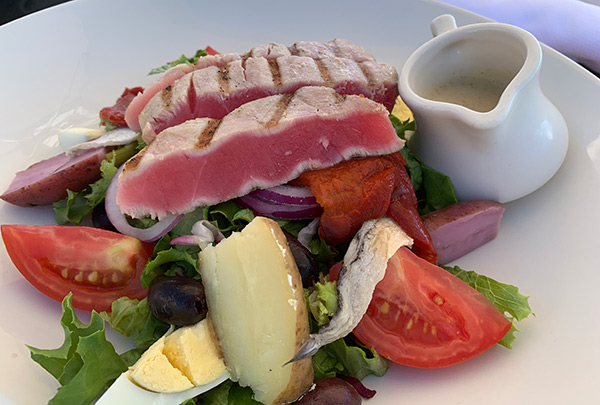 Shrimp Quesadillas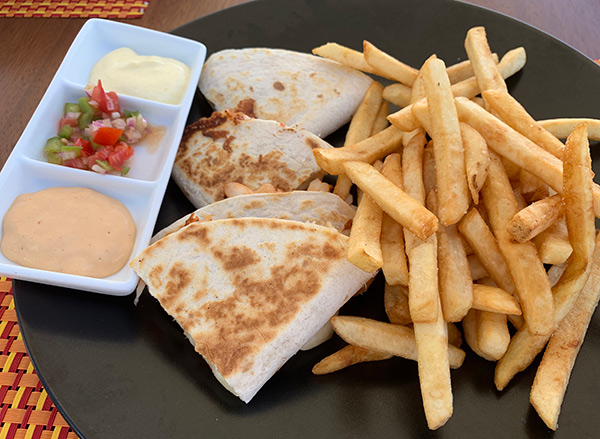 And our favorite?
The Lobster Wrap

Lobster Wraps With A View

Juicy chunks of fresh lobster are enclosed in a spinach tortilla wrap.
With tomatoes and lettuce, the extra-special touch is the avocado cream lathered inside.
Walnuts are also added to the mix, bringing a sweet crunch to the wrap.
A most refreshing lunch choice with a picture-perfect backdrop.
Tip: Food is not prepared on-site. If you are in a hurry, call and place your order ahead of time. Belmond's staff will bring your order to the beach and set it up for you.
The only thing left to do?
Marvel at Maunday's Blue...
Snooze away the afternoon...
Let the sound of the waves see you through...
And for the kids? There is a playground, too!
One of Anguilla's "must visit" beaches, Cap Shack makes for an idyllic beach walk destination on Maunday's celestial shores. There are few spots so luxurious right on any beach let alone this gem of all beaches.
Directions, Hours & Contact
Tel: 264-497-6666
Hours: Bar daily: 9am until. Lunch daily: 12-3pm. Dinner W-F and SA-SU: 630-930pm
Directions: On Maunday's Bay at Belmond Cap Juluca