Combing Anguilla's Beaches for the Best
Anguilla Beach Lovers brings you the latest additions to one family's experiences of the "best of all things Anguillian."

If you like this e-zine,, please do a friend a favor and "pay it forward."

If a friend did forward this to you and if you like what you read, please subscribe by visiting...
---
Issue #109, August 31, 2017
Summer has come and gone in the blink of an eye!
It sure has been a fun one in Anguilla, with the first two weeks of August marked by Carnival season. A beach party that draws in thousands, beautiful boat races on the clear Caribbean Sea, beach BBQs and calypso competitions...
... it is a most festive time of the year in Anguilla.
Following Carnival, the island begins to quiet right down for the "true" off-season.
Many restaurants and hotels have closed, to repair and prepare for the upcoming season in November. (If you are on-island this September and October, click here to see which restaurants and hotels are staying open.)
With one final rum punch sip at da'Vida's Bayside Grill for the summer...
Now it is just Anguilla blue bliss! Taking it in from the water with Anguilla Watersports...
... and on-land, too, Anguilla's beaches sure are putting on a show. This NEW hidden beach located below Malliouhana has been especially dazzling...
You can imagine our surprise when we saw this new beach filled in with sand. Just a few months ago, it did not exist. This peninsula was surrounded by rich blue waters about 20' deep. You can see the "before and after" in the photo below.
Almost over night, it mysteriously filled with white sand. A shallow beach now surrounds the entire peninsula. It is fascinating. Once you dip in, you will not want to get out. It's that magical.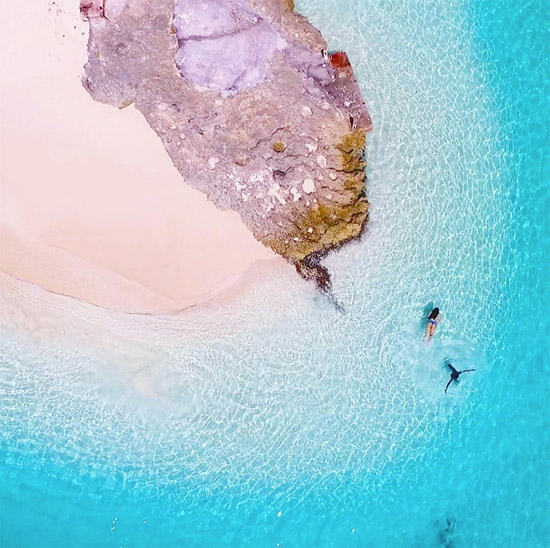 Anguilla's beaches never cease to amaze!
For more Anguilla beach pics, click here and follow me on Instagram.
What else is new in Anguilla?
---
Anguilla Hotel Video Tours
This summer, we launched a brand new series on our YouTube channel, Anguilla Hotel Video Tours.
These videos take you inside Anguilla's hotels, showing the property's grounds, restaurants, beaches and hotel rooms and suites. If you are planning a trip to Anguilla and want to peek inside before you book, these tours are up now...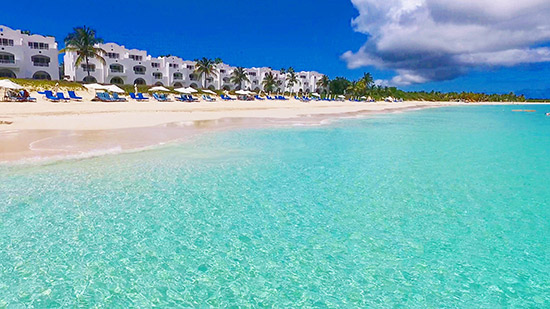 Cap Juluca Hotel Tour (note: Cap Juluca has closed for renovations - more info later in the newsletter)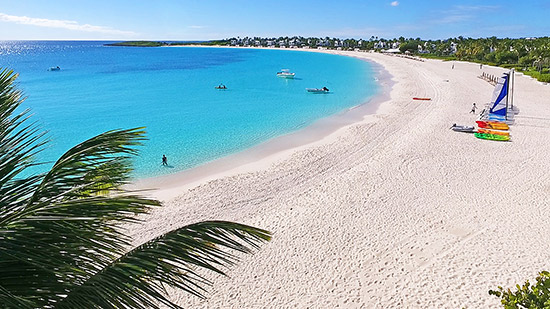 Stay tuned for more hotel tours coming soon, including Four Seasons, Malliouhana and Zemi Beach.
We will be releasing many more Anguilla videos over the next few weeks, too! To never miss an Anguilla video, please subscribe to our YouTube channel by clicking here and pressing the red subscribe button on that page.
---
Flavours Restaurant Re-Opens With Executive Chef Kevin Paul
The restaurant with that "blue-tiful" Sandy Ground lunch time view, FLAVOURS is back and better than ever!
Flavours has changed hands a few times over the years. The restaurant first opened on Back Street in 2004 to rave reviews. It later closed for a short period and was re-opened as part of La Vue. Through different owners and different chefs, Flavours has consistently upheld its reputation for its idyllic location, excellent service and outstanding food.
With Executive Chef Kevin Paul and owners Shiren and Desmond Paul, today's incarnation of Flavours just may be the best yet.
Chef Kevin Paul is a familiar name here in Anguilla. He is best known for his years at Straw Hat restaurant, where he introduced many Straw Hat favorites back in the day, including the decadent tomato pie.
Chef Kevin Paul is whipping up excellent lunch creations today at Flavours, including pastrami rubens, crispy chicken sandwiches and a variety of quesadillas (full menu will be available when the season begins again).
With a contemporary-chic atmosphere, excellent service and an even more robust and mouthwatering dinner menu, Flavours is a favorite once again!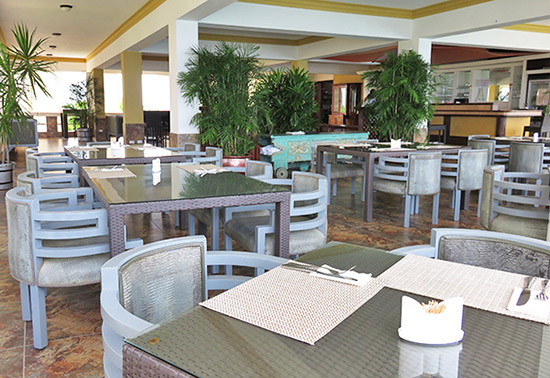 More on Flavours for dinner here.
---
Belmond's Cap Juluca
In case you haven't already heard the news, Cap Juluca has been purchased and taken over by Belmond, a premier luxury hotel brand with a prestigious reputation based out of London.
Belmond will be investing an impressive $121 million into the property. As of August 27th 2017, Cap Juluca has closed to begin its large scale renovations. Guest rooms, public spaces and the spa will be completely renovated and several two bedroom beachfront villas will be added to the luxury property. The grand renovations will bring a brand new and magnificent Cap Juluca.
Cap Juluca will re-open at the end of 2018. Subscribe to our YouTube so you don't miss the first video look inside the new Cap Juluca.
---
Tranquility Beach To Break Ground
Meads Bay's luxury real estate development, Tranquility Beach's first phase, Signature Suites is moving ahead. As of August 2017, Tranquility Beach has signed an MOU with the Government of Anguilla.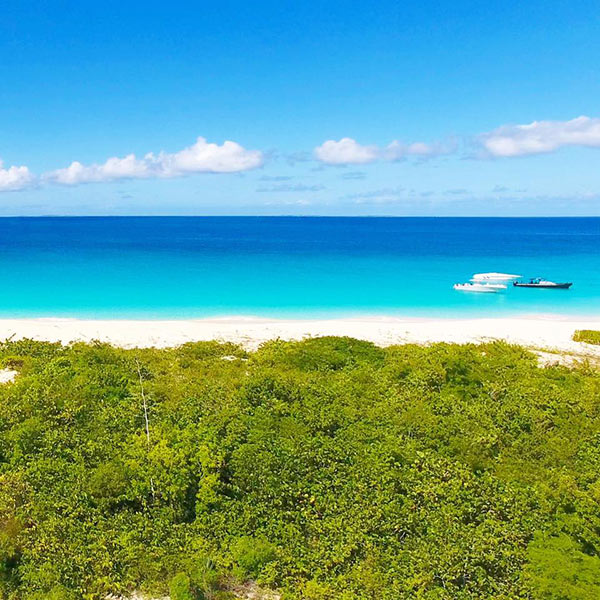 The project's first phase will inject an investment of $10 million USD onto the shores of Anguilla. During its construction phase (18-24 months), the project will employ 60-100 employees and then 36 employees when the property is operational.
The project is getting mobilized and construction will begin in the next few months!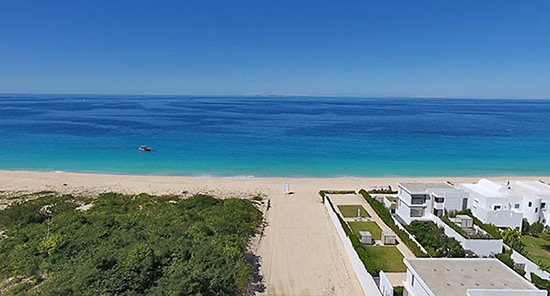 Set on the beach that's been rated one of the world's best by CNN, soon you will be able to call Meads Bay "home."
To make an inquiry and/or to schedule a visit at Tranquility Beach's office, call: 264-235-3666, 264-235-7667, 264-497-3666 or email info@sunsethomesanguilla.com
For more on Tranquility Beach, click here.
---
Eating Your Way Through Anguilla
Besides beautiful beaches, the most genuinely friendly people and a special essence of calm, Anguilla is also a culinary capital in the Caribbean. Virtually everywhere you go, you eat well. Here are a few highlights from this summer as we ate our way around Anguilla...
Decadent breakfast spreads at Le Bon Pain...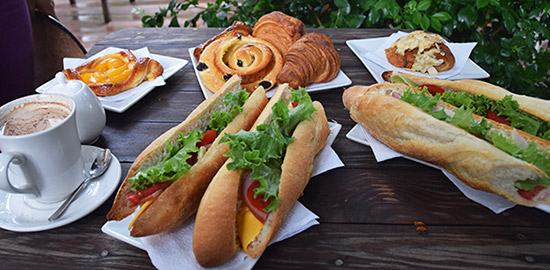 Excellent Tex-Mex eats and drinks at charming Picante...
Oh-so-heavenly Italian dishes at Dolce Vita...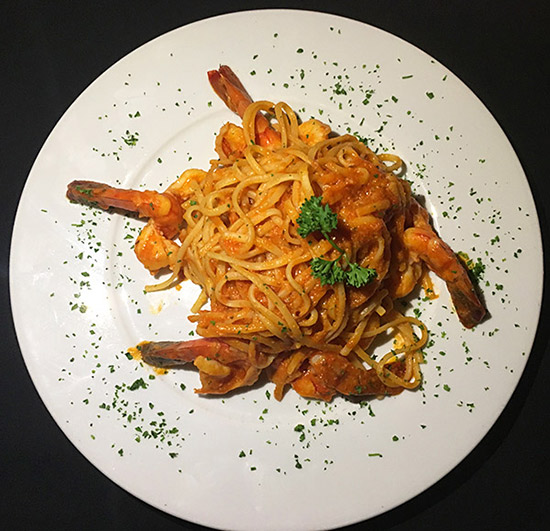 Anguilla, your restaurants amaze!
---
Carimar's Availability This Fall & Winter
This November 25th - December 27th, Carimar Beach Club on Meads Bay still has availability!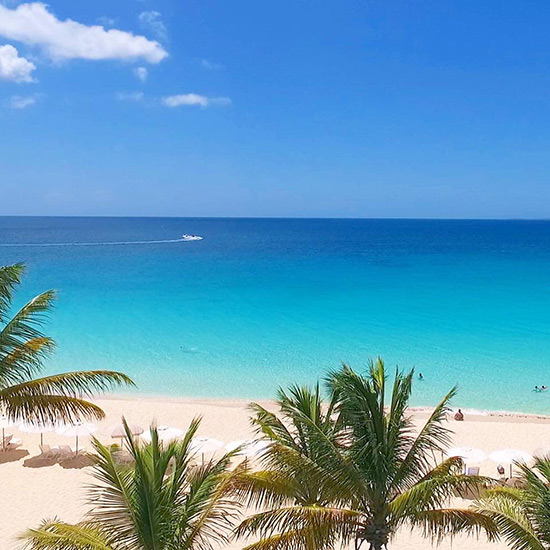 Late November and early/mid December is one of the best times of the year in Anguilla. Before the "Christmas rush," the island is peaceful and calm, the weather is comfortably warm (78F/25C in the evenings and 82F/27C during the day) and the rates are GREAT.
Come Christmas time, if you are planning to spend the holidays on Meads Bay, be sure to act fast. One of the most popular times in Anguilla, and at one of Anguilla's most popular hotels, Carimar is bound to fill up fast!
More on Carimar Beach Club here.
---
FOR SALE: Sandy Hill Club Condos
Oh Sandy Hill Bay, you sure know how to take my breath away!
Such a tranquil calm bay, Sandy Hill is a favorite for snorkeling, swimming and endless hours of floating. Living near these sands is possible now, too, with a few Sandy Hill Club condos that have popped up on the market. It is a great time to buy in Anguilla!
You can see the listings on our favorite real estate agent, Jackie Pascher's website here: Sandy Hill Club listings.
---
Calling All Tea Lovers
There is a NEW, unique and delightful, first-of-its-kind addition in Anguilla that will be especially great news for tea enthusiasts! Welcome to the Tea Box Lounge...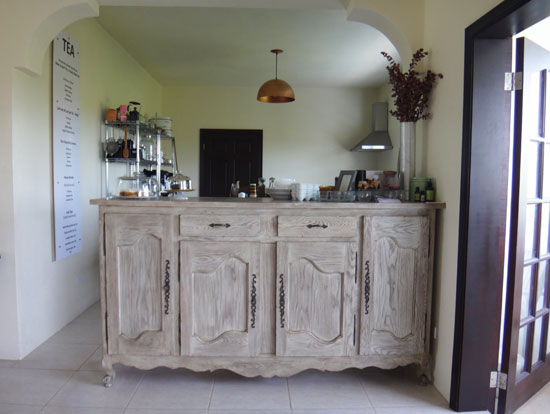 Owned and operated by self-proclaimed tea enthusiast, Denecia Niles, the Tea Box Lounge is a project of passion and a culmination of Denecia's many years of drinking a wide variety of teas.
Set in a comfortably-cool and soothing lounge with views out to St. Martin, Denecia carries a plethora of classic black teas, Oolong's, green teas, iced teas...
And sweet treats to go along with them...
A lovely spot to spend the day, read more on Tea Box Lounge here.
---
Step Inside Little Butterfly
The luxurious and affordable Anguilla villa rental ($246/night), Little Butterfly has just released a brand new and beautiful website!....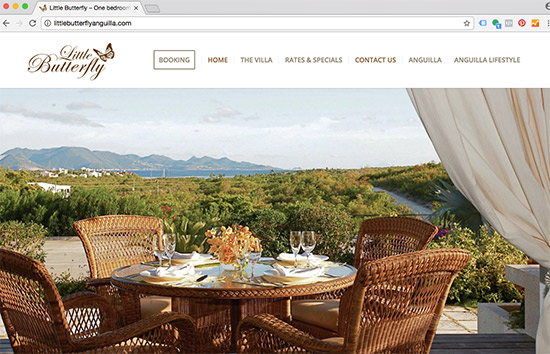 Photo rich, this new site takes you inside the contemporary one bedroom rental. From the sparkling kitchen...
To the sizable bedroom, complete with lavish en-suite bathroom...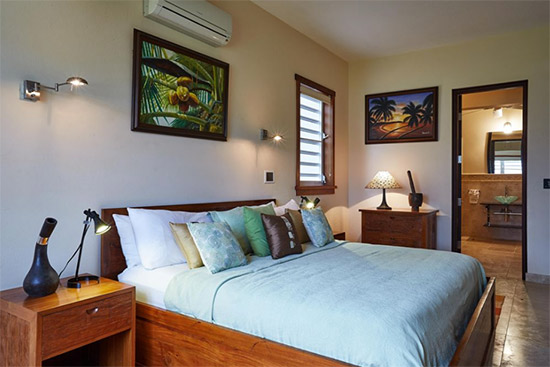 See more inside Little Butterfly, here.
---
Thanksgiving at Tequila Sunrise Villa
From the villa that offers it all, get ready for Tequila Sunrise Villa's extra-special Thanksgiving special!...
Rent Tequila Sunrise Villa for Thanksgiving week and owners Robin & Joel will provide a chef and food for a classic Thanksgiving (or lobster) dinner under the stars at the villa.
That's not all! They will also give you a rental car for your stay.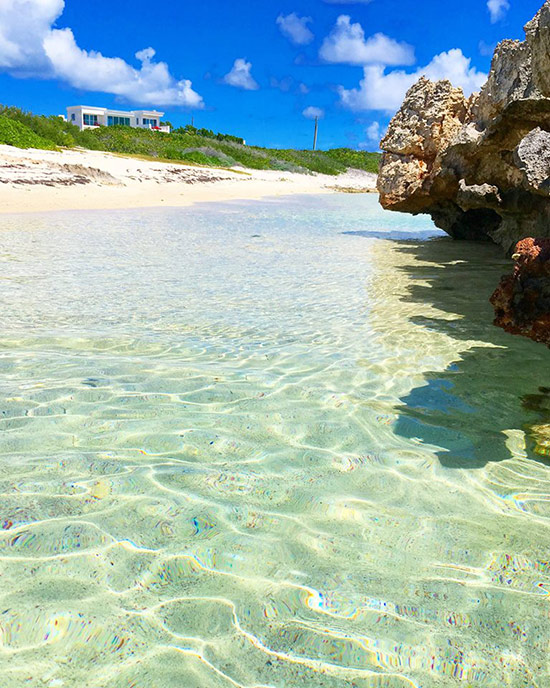 The first one to respond will receive this wonderfully special offer.
To book, email owner Joel Globus at: iwant2b@tequilasunrisevilla.com
More on Tequila Sunrise Villa here.
---
Staying Open For The Off Season
It may be the off season, but not everyone has closed! If you are coming to Anguilla or are planning a trip to Anguilla this fall, who is staying open this year?
Hotels: Anguilla Great House on Rendezvous Bay, Paradise Cove, Arawak Beach Inn, Turtles Nest, Lloyd's B&B, Zemi Beach.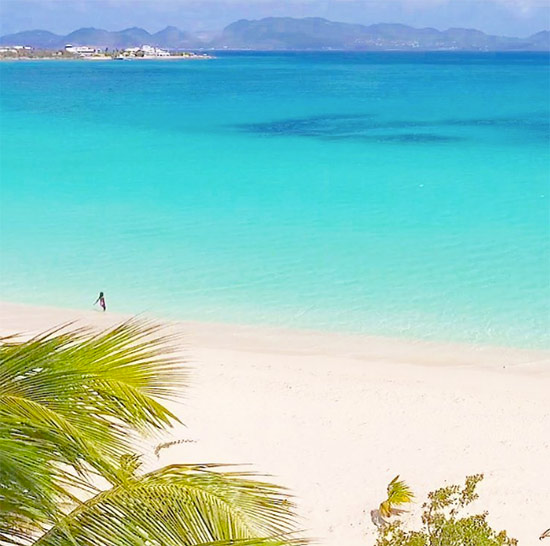 Restaurants: Elvis', Roy's, Nat's Palm Grove, Ocean Echo, Tropical Sunset and even Sandy Island, who will be having live music every Saturday and Sunday (Omari Banks or Daniel Connor on Saturday and DJ Yooshe on Sunday).
Complete off-season list with re-opening dates here.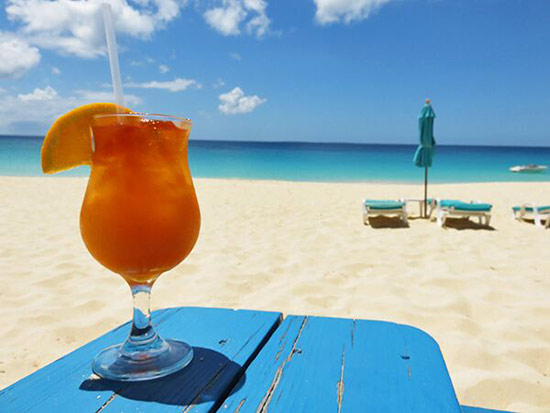 Cheers to a happy and peaceful off-season!
---
Last, but certainly not least, a big thank you to Anguilla Card Holder, Doug who wrote in recently, about his last trip to Anguilla using the Anguilla Card...
We are wrapping up a 10-day stay on the island and cannot thank you enough for the Anguilla Card. I was traveling with six others and we saved at least $500 during our stay because of the Card. This was my seventh time to the island, and I would never travel here again without a valid Anguilla Card!
Doug
Thank you so much for your very kind words, Doug! I am thrilled you were able to find such tremendous savings with the Card. Here's wishing you many happy returns to Anguilla with many more great savings to come :-)
More on the Anguilla Card here.
With the season quieting right down, everyone will soon be hard at work to prepare for the upcoming winter months. These next few months we will be gearing up for Year 5 of the Anguilla Card and working on brand new Anguilla videos, to bring more of Anguilla's beauty to you at home. Stay tuned for updates and be sure to subscribe to my YouTube channel to never miss an Anguilla video.
Until then, here's wishing you a wonderful start to autumn!
Nori
Do you have your Anguilla Card yet? Save 10% at 83 Partners!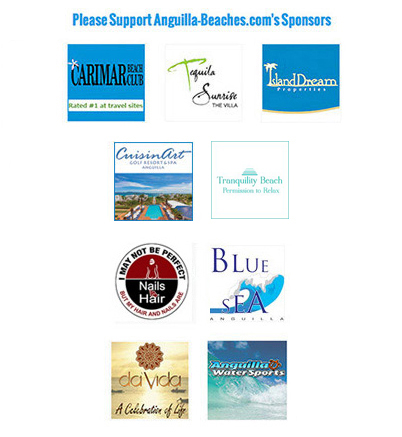 Anguilla-Beaches.com
---