"But first, tea" at Anguilla's Tea Box Lounge
By: Kristin Bourne
Update: Tea Box Lounge is only opened for private functions and bookings.
There's a unique and delightful, first-of-its-kind addition in Anguilla that will be especially good news for tea enthusiasts.
After spending my first late morning there (and readily, on in to the afternoon), the Tea Box Lounge is a coveted destination for me, complete with an owner and founder who is lovely, intelligent and has an enthusiastic yet calming presence. I'd also call her something of a "tea sage".
Tea Box Lounge owner/founder Denecia Niles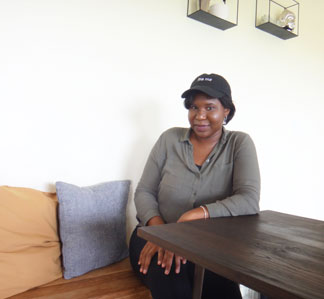 She is Denecia Niles. She isn't exactly sure where her love of tea comes from but concludes it's from a combination of life experiences. An Anguillian, being born in Slough, England and a former coffee drinker, she's found over a period of years that tea simply makes her feel better, in general.
Because of this respect for what the tea leaf could do for her, she started researching and learning as much as she could about different types of teas, brews and infusions. Fast forward to 2017 and she's sharing her passion and is the woman behind Anguilla's only tea lounge, The Tea Box Lounge.
Tea Box Lounge had a soft opening in early 2017 and quickly developed quite a fan base.
What exactly is The Tea Box Lounge?
To me, it felt like a retreat.
Inside Tea Box Lounge
First, parking is convenient and easy. The location is just off of the main road leading through South Hill and very close to where Valley cooks his chicken at the roadside BBQ, not too far after the Sandy Ground roundabout if you're coming from the East.
Turn here for the Tea Box Lounge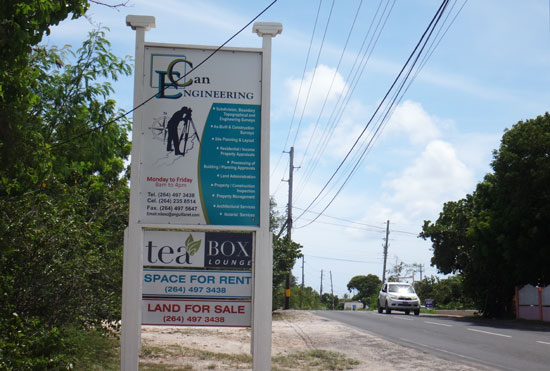 The Tea Box Lounge is on the second story of a shared building. As soon as I entered the already-opened door and prepared to ascend the stairs leading to the lounge from the parking lot, the strongest of my senses, my nose, picked up on a subtle and pleasant aroma. It made me feel as though I was walking into a spa yet all that lied before me was a set of tiled stairs.
Enticing scent, noted.
Refuge and tea, just up these stairs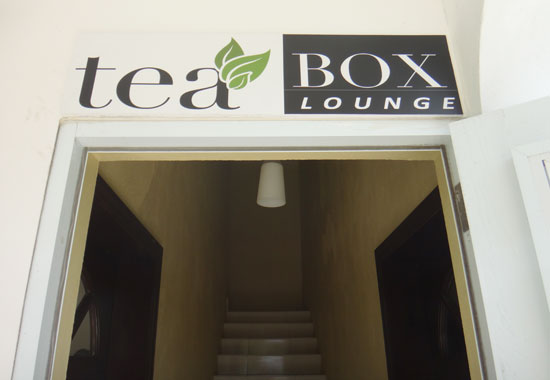 Seating on the veranda

As I walked up, my sense of hearing was stimulated. I noted the soft lounge-style music and otherwise, nothing but the sound of the breezes running gently through trees.
Calm, quiet.
It is a zen atmosphere just paces off of the main road through Anguilla…
At the top of the stairs if you take a right, you're looking through the lounge, across the covered veranda which is level with green tree tops.
Beyond is the rich blue of the Caribbean Sea and the mountains of St. Martin.
At the left before the verandah doors you'll see the counter and menu on the wall.
The front counter and menu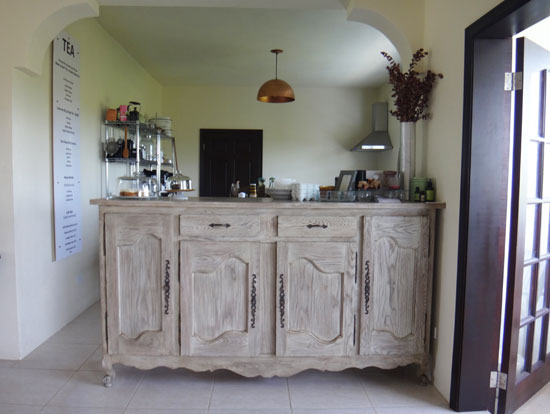 The walls are light, the floor is pale toned tile and the wooden furniture beautifully shows off the nature of its origin. As you look around you'll see creatively arranged groupings of seating options.
I loved that natural light was lighting the lounge. No artificial lighting needed. A preferable practice in my book.
Tea-themed and zen-like decor adorn the walls, even along with a welcoming pineapple on a swing.
It's a happy space.
A cozy corner

If you're not sitting quietly, working from a device or chatting, you are free to play games or color.
The Tea Box lounge has adult coloring books and a hefty amount of colored pencils, a giant-sized Jenga set and a few other favorites I love from my childhood like "Connect 4".
Sofa seating and games

The games and entertainment are there for anyone who feels inclined for a little rejuvenating escapism.
Color, if you like

The front portion of the lounge has a room with a pretty wood paneled wall, seating and a hookey game mounted on the wall.
The front room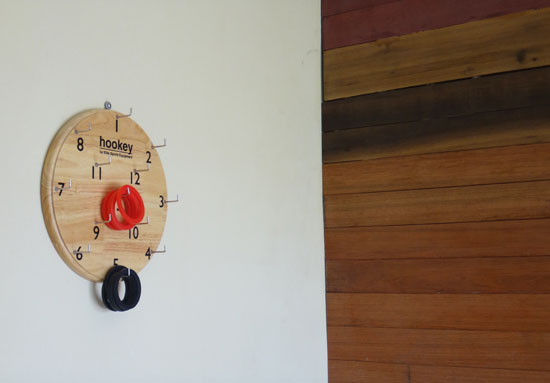 You can step out on the the front porch and find benches too.
Teas & Treats
I gravitated to the center of the veranda to a bar stool chair facing the sea where I was presented with a saucer and mug with hot tea made from local bush: lemongrass, basil and bayberry. I didn't add anything to it and it was perfect.
Hot local bush tea: lemongrass, basil and bayberry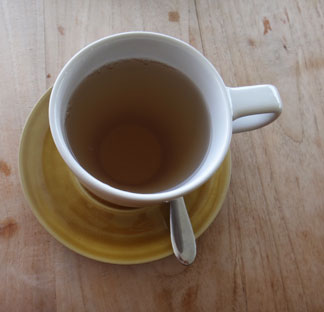 As I sipped it, Denecia was explaining to me how different teas warranted different steep times. I've made tea plenty of times but usually let my own multitasking dictate how long it steeps.
With one, initial sip of the first tea I sampled that day, Denecia's expertise on the subject was proven to my tastebuds.
Following that, I had a seasonal blend of iced blueberry rooibos. It was pretty to look at, lightly sweetened and my instincts were to gulp it down as opposed to sipping and so I practiced some restraint and took my time.
It stayed cold and never tasted watered down as it was savored.
Seasonal iced blueberry rooibos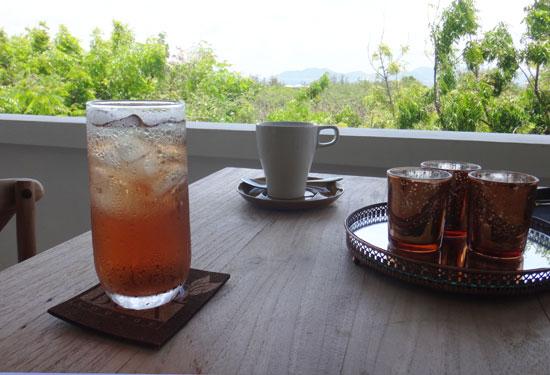 Nothing was bitter, nothing too weak or too strong… Each and every sip was well-balanced and shockingly delicious to me and I tried 3 different kinds that afternoon.
I rose to take a look around the counter area and found two different kinds of cupcakes on display.
They are homemade by a friend of Denecia's for the Tea Box Lounge. I ordered one of each to take with me: chocolate and "hummingbird". Hummingbird is mix of banana, pineapple and coconut. Other days you might find additional flavors of vanilla chai, red velvet, cinnamon roll and apple cake.
Homemade hummingbird cupcakes

When it was time for me to go, along with my cupcakes, I wanted another tea drink to take with me. The two I'd had that morning were so good, what harm could one more for the road do? Plus, it was a hot day. I asked Denecia what she'd recommend.
She told me that lately she'd been brewing the Tropical Coconut Oolong and drinking it iced. It sounded good to me and I'd never had oolong tea.
While my tea brewed and Denecia and her assistant worked in the kitchen, she told me a little more about the teas she's importing…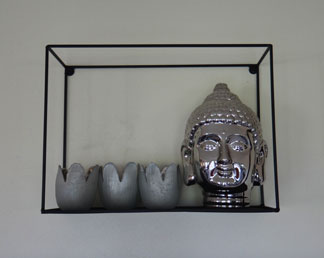 She's importing teas grown in India, China, South Africa and Ceylon (aka Sri Lanka).
She explained the differences in some the teas.
For example, black tea is stronger. Genmaicha is roasted with rice and has a distinct taste, almost of popcorn. Sencha, a green tea, is cleansing.
Her menu is arranged by tea types… First Classic Black Teas include Irish Breakfast, Golden Yunnan, Earl Grey and Chocolate Chai. Then Oolong's, including standard oolong, white oolong and tropical coconut oolong. Green teas are jade cloud, jasmine, sencha and genmaicha. House blends include a lavender tea and local bush tea.
Next on the menu are the Iced Teas which are slightly sweetened. Half & Half Iced Black, Moroccan Mint, Lavender Twist, Iced Matcha Latte and Chai Tea Latte.
There are seasonal teas that are available and not listed on the menu on the wall, so be sure to ask about them.
All teas and baked goods are priced in US dollars between $2 and $3. Loose leaf tea to take home is priced by quantity.
See the 'behind the scenes', in to the kitchen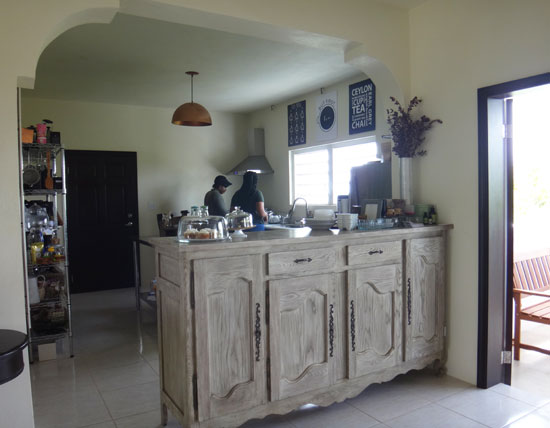 Tea Box Lounge hours & events
The opening hours are Tuesday through Saturday from 10am to 8pm. Throughout the slower summer months, the lounge closes at 6pm.
Something else to try at the Tea Box Lounge is "Cream Tea Saturdays", typically from around 2pm until 4 or 5pm. Cream teas are featured as well as first come, first served scones.
Tea Box Lounge also holds a lively marketplace each month where various locally-made items are sold and showcased.
The space itself is also available for small events. The evening after I was there, they were preparing to host a poetry event. It's also a great space for a small reception.
I am thrilled this gem on Anguilla exists. Denecia and her sweet staff are reason enough to make a visit and while I wasn't an avid tea drinker before, with what I've sampled so far from the Tea Box Lounge, I will become one.
I love that you can pop in and feel a sense of calm even just while you wait for your tea to go or choose to spend hours there to work, think, daydream or converse. Any which way, it's a treat of a business. The cupcakes were divine. The teas are brewed to perfection. The space is charming and the price is right. Don't be shy to pop in and check it out, Denecia and her staff will make sure you feel at home.