Combing Anguilla's Beaches for the Best
Anguilla Beach Lovers brings you the latest additions to one family's experiences of the "best of all things Anguillian."

If you like this e-zine, please do a friend and me a big favor and "pay it forward."

If a friend did forward this to you and if you like what you read, please subscribe by visiting...
---
Issue #071, June 11th, 2013
This month sure has been go-go-go!
From the Anguilla Regatta, to Welches Festival, to Anguilla Day, to the Anguilla Open, the past 4 weeks have kept us happy and entertained in Anguilla.
We've been busy out of Anguilla, too.
My sister graduated from FIT (Fashion Institute of Technology) in NYC at the end of May. My Mom, Dad and I spent a couple of weeks with her in "the city," celebrating her hard work. Now, of course, the real work begins! ;-)
While we were there, we got a little taste of American beaches. We drove out to the Jersey Shore, hitting the many and varied beach communities, from Deal, to Wildwoods, to Cape May. Wide and long, these beaches are about as different as you can get from Anguilla's small, quiet shores, and are beautiful in their own right...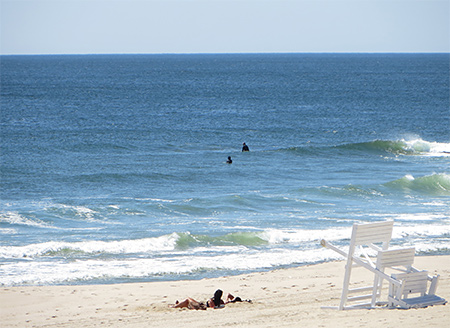 After all of that exploring and adventuring, it's always good to come home to Anguilla!
Let's take a look at what we got up to this month...
---
Special Memories
Heineken in hand, we spent an afternoon at the beach...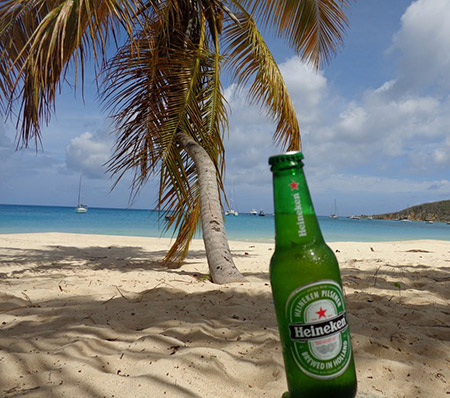 Correction: Several afternoons at the beach... ;-)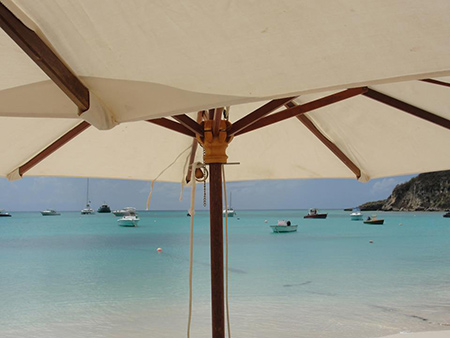 Including Shoal Bay East...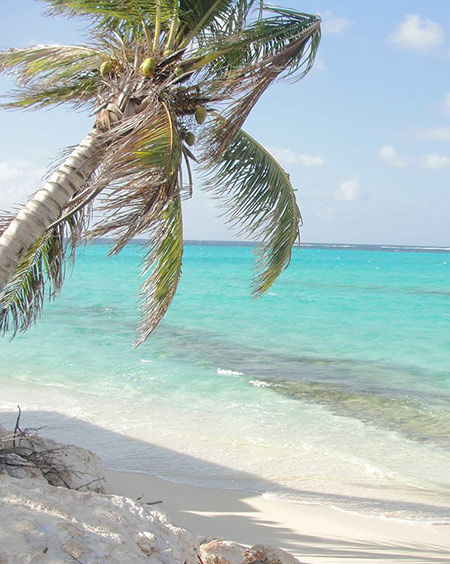 And Shoal Bay West...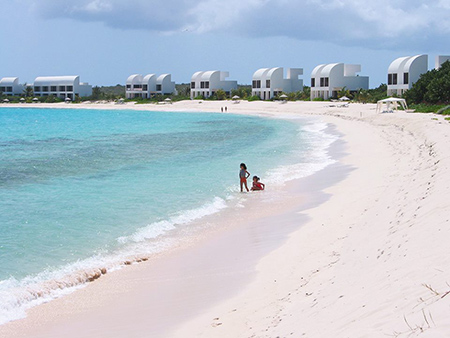 And at Rendezvous Bay's The Place...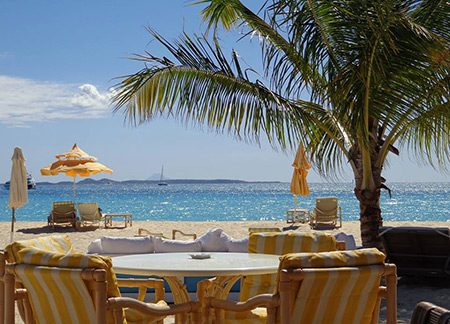 We watched the boats set sail at the Anguilla Regatta...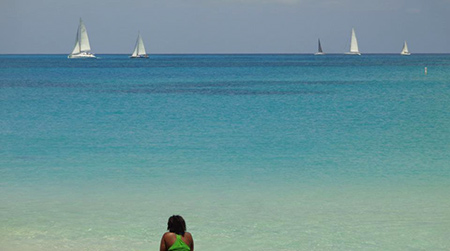 We raised our flags high and proud on Anguilla Day...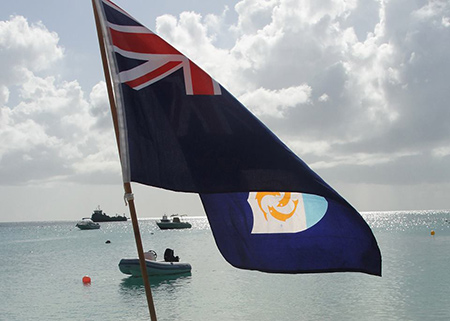 And, we shared many special sunset photos. This one is from Sharon McLaughlin O'Neil, snapped at Straw Hat back in 2011...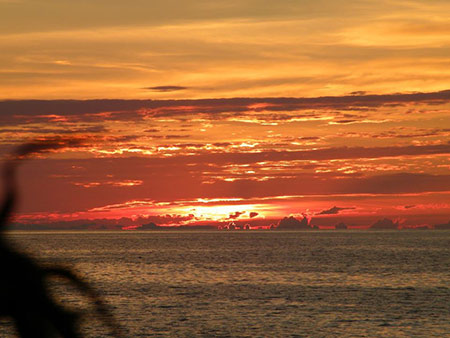 For more Anguilla photos, visit our Facebook page here. Feel free to share your photos too by posting them to our page. We will re-post the super special ones for all Anguilla lovers to see! :-)
---
What Else Is New?
---
Anguilla's True Beach Bars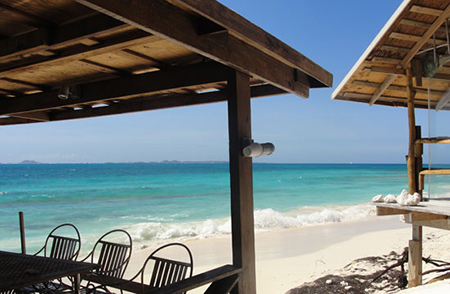 Toes-in-the-sand, rum-punch-hand, Anguilla is famous for its completely casual and totally relaxed beach bars. Together with Kristin Bourne, a good friend of mine who has written several pages on the site, we've listed our favorite, can't-miss, low-key beach bars.
Feel free to contest those written about and/or share your own favorites! :-)
Click here for the Anguilla's true beach bars.
---
Carimar Special
Staying at Carimar is a dream. Just look at the front yard...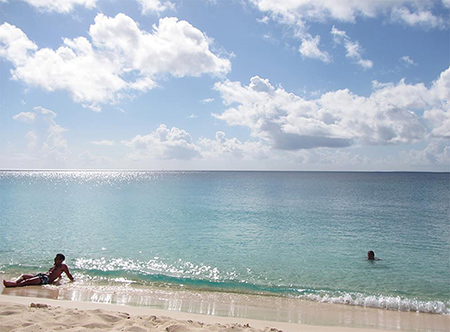 Our friends over at Carimar are currently running a high-value summer special: Stay 7 nights and only pay for 5. Included is 4 dinners (Straw Hat, Firefly, Tokyo Bay, Italia), 4 lunches (daVida, Smokey's, Tasty's, Blanchards Beach Shack) and 2 days of rental car!
All of that for...
$2259 TOTAL for 1 week in a beachview 1 bedroom unit
$3693 TOTAL for 1 week in a beachview 2 bedroom unit
$2507 TOTAL for 1 week in a beachfront 1 bedroom unit
$4003 TOTAL for 1 week in a beachfront 2 bedroom unit
The only additional costs are a couple of extra meals and airfare!
With quieter beaches and restaurants, warmer seas (yet not unbearably warm weather - temperatures average in the high 80's) and cheaper flights to/from the States, Anguilla is a terrific, yet often overlooked, summer destination.
For more info on Carimar's special, click here.
That's all for this month.
I'm especially excited for our next e-zine. We will be sharing Greg Smith's, the contest winner from our $3,000-value "Picture Anguilla!" contest last year, report on his stay. And, there will be a special give-away, too. So, stay tuned. :-)
Here's wishing you a happy start to summer!
Talk to you soon,
Nori
Anguilla Beaches Home Page
---