Straw Hat Relocated
Destination? Frangipani Anguilla
Straw Hat At A Glance
Straw Hat has long been one of our top three favorite restaurants in Anguilla.
For years Straw Hat was located in Forest Bay, today, Straw Hat calls magnificent Meads Bay home.
The pretty candle-lit tables, the sight and sound of the crashing waves, the mouth-watering daily specials, and a chat with Peter and Anne, the owners... it's not hard to see why we always look forward to dinner at Straw Hat.
More on Straw Hat, below...
A meal at Straw Hat has forever been our favorite way to end each and every Caribbean island vacation.
But what happens when your trip to Anguilla knows no bounds? Has no return ticket?
Good thing Straw Hat is also the best way to begin any holiday in Anguilla, no matter how extended it may be. :-)
A recent trip to Straw Hat marked the start of an Anguilla adventure for my family and me.
The lease on our apartment in Montreal had run out, our things had been packed onto a container, and we were ready to start living on island time.
That's right, our tropical home would be getting a little more use than two weeks at Christmas and one for Spring Break!
My Mom, Dad, and Yuki arrived in Anguilla four months before me. They left me in the land of ice to enjoy a few months of rain, sleet, and snow (on top of mountains of homework!). When I finally did make it to Anguilla, the big question was "Where to celebrate?"
Without hesitation I exclaimed, "Straw Hat!" Much to our dismay, Straw Hat was filled to the brim. Peter Parles, the owner, had a full house that night! So, we rescheduled for the following evening...
But we weren't the only ones getting used to some radical life changes. Straw Hat was also learning to adapt to a new environment. No longer was the restaurant a stilted wooden structure, swaying over the soothing waters of Forest Bay. Fairmont Anguilla had taken over the location, moving Straw Hat to...
A Beachside Setting
Frangipani Anguilla Beach Resort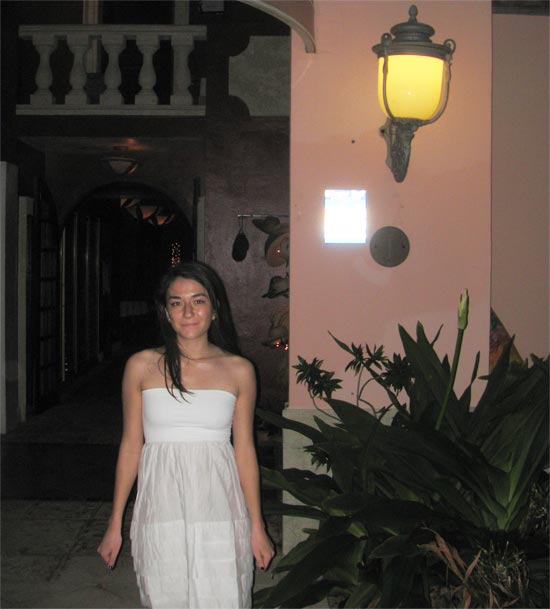 Straw Hat at Frangipani Anguilla Hotel is different, but it's all good news. They are now open all seven days a week, and for all three meals too! Instead of being over the Caribbean sea, Straw Hat is now directly on Mead's Bay's sandy shores.
Despite its new surroundings, the restaurant has managed to retain its New England charm. It still feels like the same, comfortable, yet classy, Straw Hat!
Before getting right to the main attraction, we got familiar with the new location...
Straw Hat For Christmas!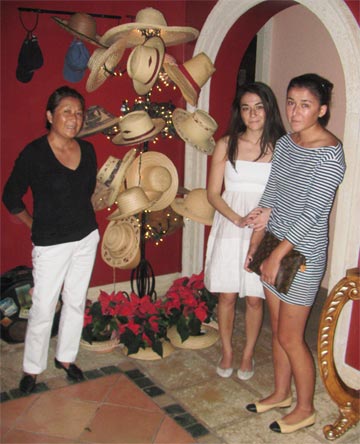 The Bar At Frangipani Anguilla Beach Resort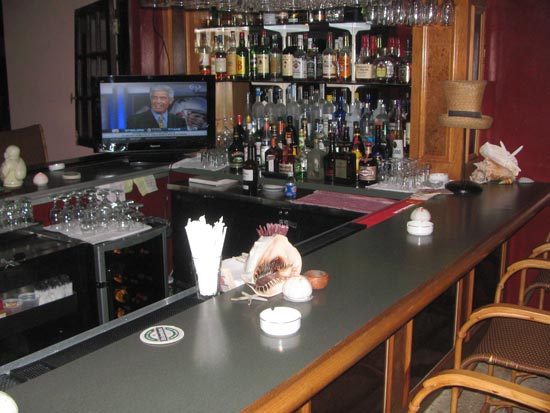 While the structure was all new to us, when it came to the menu we were old pros!
It didn't take long for my sister to spot the steak, I checked to see if mashed potatoes were still somewhere on the menu, and my mom located anything "jerk"! I think my Dad is the only one with a sense of adventure, each time trying something new.
The staff was still as friendly as ever, making you feel right at home!
My Mom started with a soup of the day, Yuki had a mixed salad, and my Dad and I split the spring rolls. Delicious! I had never sampled them before, and to be honest, I had some doubts when I ordered them (considering that we weren't anywhere near a Chinese market!). But what a delightful surprise! These are a must-try.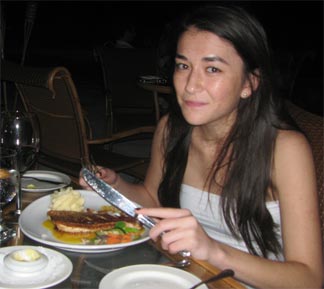 I did step out of my comfort zone with the appetizers, but when the main course came, I knew what I was getting into.
As always, I chose the snapper. On a holiday in Anguilla, nothing beats a perfectly grilled snapper. And no one tops Straw Hat!
But, my favorite part? The mashed potatoes. They are always heaven.
So silky, creamy, smooth! (And just when I had been bragging to my sister about how I thought I had achieved perfection with my mashed potatoes. Ha! Ha!)
My Mom didn't find the jerk chicken on the menu, but gladly swapped that for a jerk tenderloin. My Dad followed her lead! Meanwhile, Yuki could not be swayed from her steak and fries.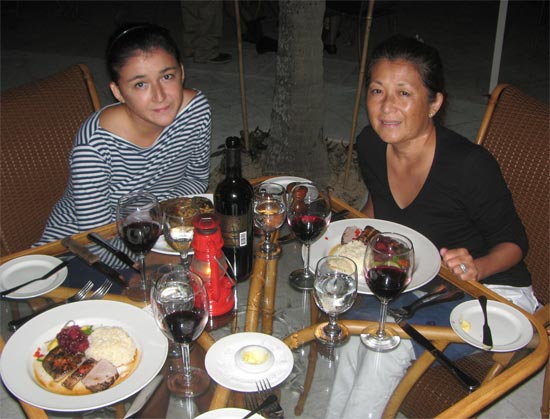 Half-way through our mouthwatering meals, a familiar face made its way over to our table...
Me and Peter Parles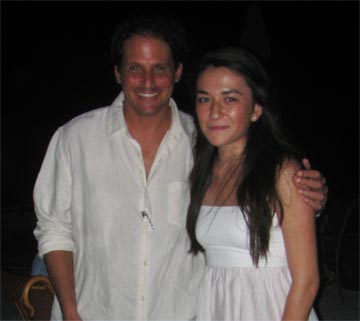 It's always such a delight to catch up with Peter! We talked for a little while, he made sure we were all taken care of...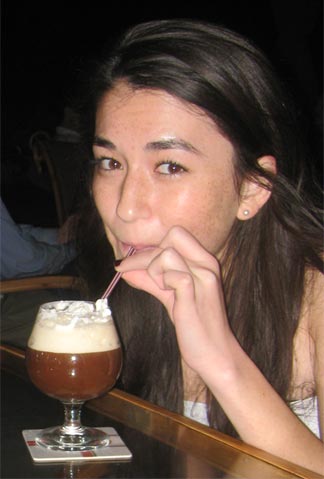 Then, it was back to dinner.
And once our plates were cleaned?
No complaints. Well, my Dad claims his mouth was on fire, but that was a good thing!
It's tradition to leave Straw Hat bursting at the seams, and this time at Frangipani Anguilla Beach Resort was no exception.
We didn't even have room for dessert! Instead, the evening came to a close over an Irish coffee and a chat about the life changes on the horizon.
With every new phase, I'll always miss some aspect of what's left behind...
what I used to do, who I used to be...
but you're only anywhere once, and making the most of every experience is what it's all about!
Directions, Hours & Contact
Directions: Located inside the Franigpani hotel on Meads Bay.
Straw Hat
Good for relaxed yet five-star, beach-side dining.
Hours: Breakfast, lunch, dinner 7 days/week.
Tel: 264-497-6100