Combing Anguilla's Beaches for the Best
Anguilla Beach Lovers brings you the latest additions to one family's experiences of the "best of all things Anguillian."
If you like this e-zine,, please do a friend a favor and "pay it forward."
If a friend did forward this to you and if you like what you read, please subscribe by visiting...
---
Issue #111, September 29, 2018
It sure has been a "bluuue-tiful" off-season here in Anguilla!
A spectacular August Carnival...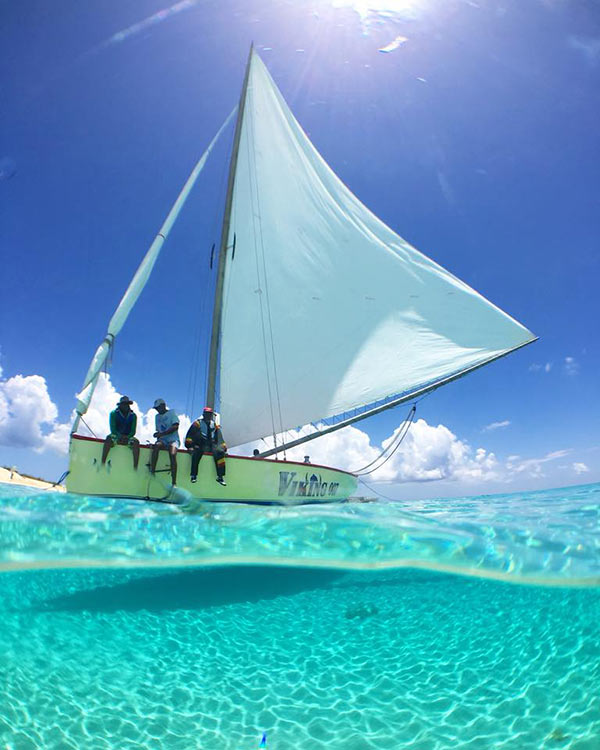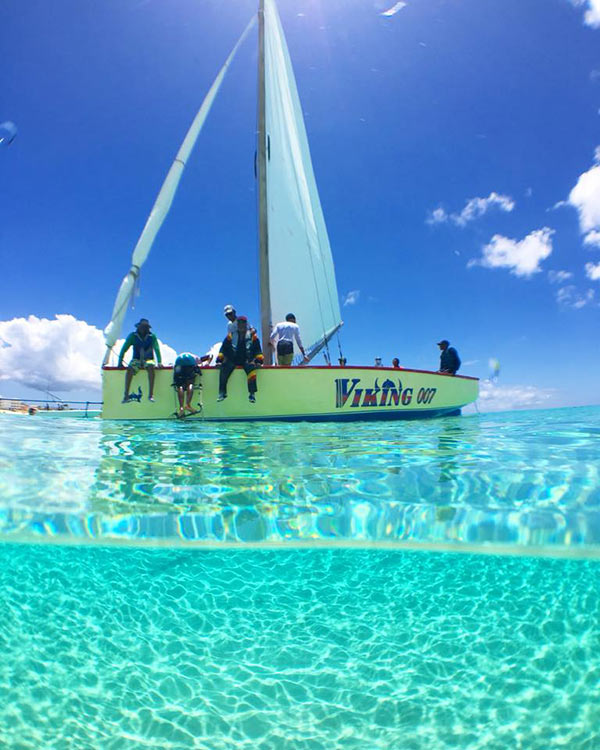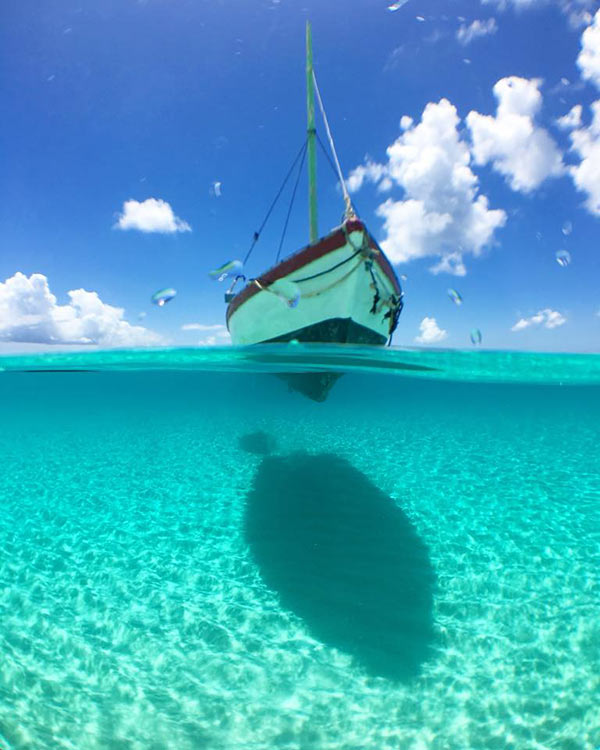 ... has led into one of the island's most tranquil times of year. Yes, the off-season is here. Many hotels and restaurants have closed for the season, refurbishing and preparing for the winter ahead.
With CuisinArt, Cap Juluca and Malliouhana all preparing for their grand re-openings this winter, there is great excitement on the horizon!
Until then? More moments of Anguilla zen...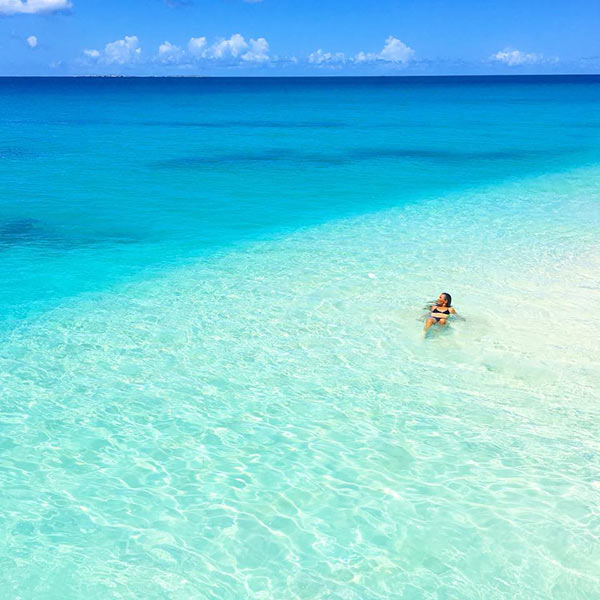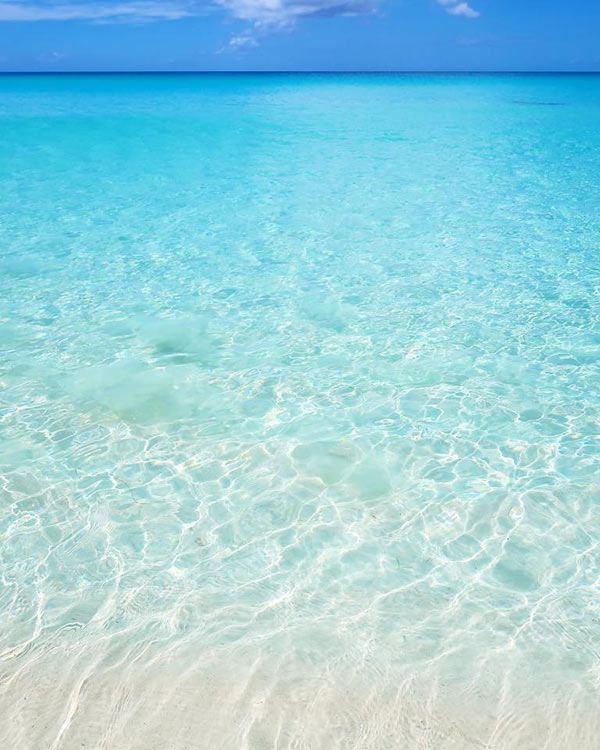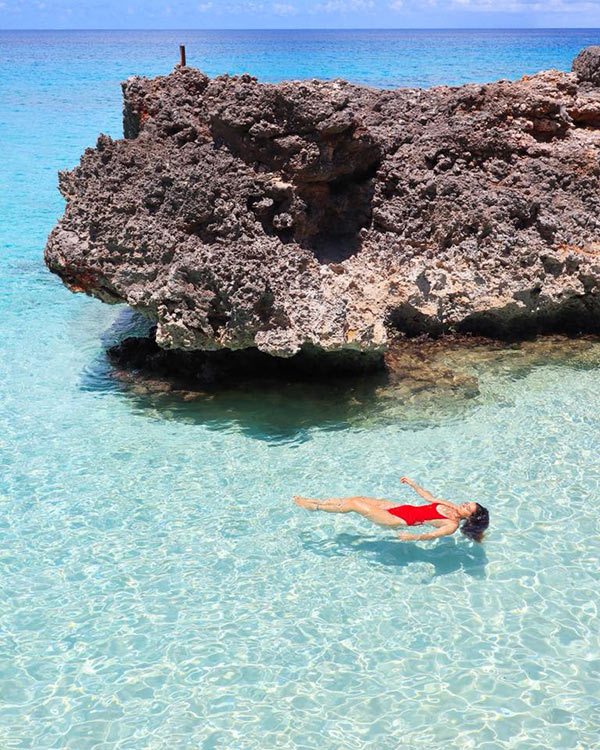 What's new since last time?
---
A Deeper Look Inside Anguilla
Get ready for more Anguilla over on our YouTube channel!
Off the beaten path adventures, deep dives inside hotels and villas and much more is to come over on YouTube.
We are kicking it all off with one of the most adrenaline-pumping adventures to be had here in Anguilla and a look inside one of Anguilla's most spectacular properties.
First up, Scrub Island's Deadman's Bay.
Rarely-visited, she is not easy to reach. Deadman's Bay is set on the eastern side of Scrub Island, protected by narrow reefs and rough seas. Is it worth the adventure over?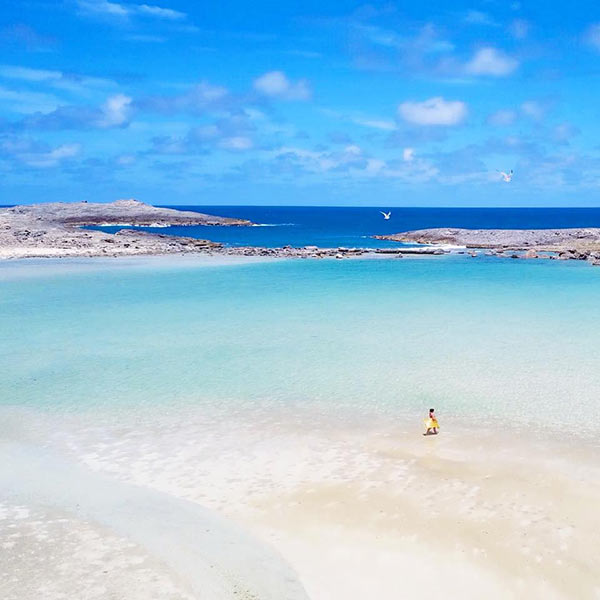 Click here to find out and to step foot on Deadman's Bay!
Second, a brand new look inside Four Seasons Anguilla.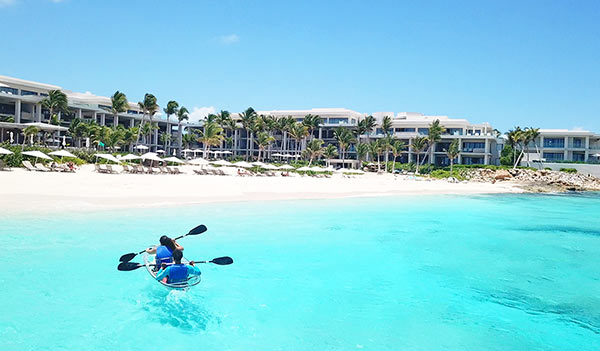 As you walk the grounds and speak with staff, the Four Seasons experience soaks in. Its elegant distinction emerges. You can feel Four Seasons' luxurious brand in motion.
The staff beam, the property sparkles and it is a credit to the all-star Four Seasons team who give it their all every single day. With industry expertise and proven track records, Four Seasons delivers on the promise of sophisticated luxury at an unprecedented level.
Step inside Four Seasons Anguilla here.
With many more Anguilla adventures to come, please don't forget to Subscribe to our YouTube channel to never miss an Anguilla vid!
---
Tranquility Beach Anguilla is Full Steam Ahead
Construction is well underway at Tranquility Beach on Meads Bay.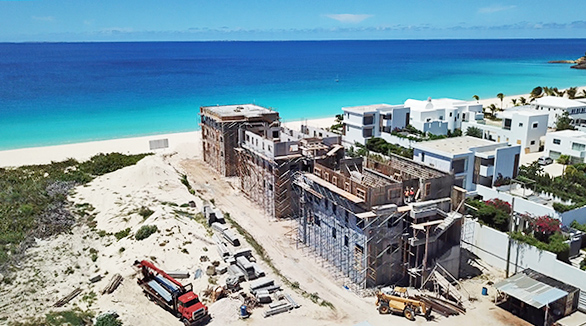 Tranquility Beach is the latest residential development by internationally recognized Property Developer and Architectural Designer, Ian "Sugar George" Edwards and a man with over 30 years in finance and real estate, Neil Freeman of Aries Capital.
The development's first phase, Signature Suites broke ground in November 2017 and has made steady, strong progress ever since. The developer, Sunset Homes has extensive experience in the region. It shows.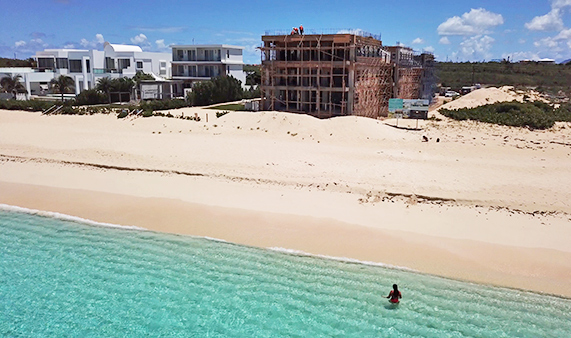 Villas A, B and C are standing tall, built deep into bedrock. All villa walls have been poured and Sept. 8 2018 marked Villa A's roof pour.
The development is on track to open Dec. 2019.
A rare opportunity to own on a beach as grand as Meads Bay, pricing, floor plans and rental details are all available.
All details on Tranquility Beach Anguilla available here.
---
NEW Anguilla Eats
Island Crave Ice Cream & Dessert Cafe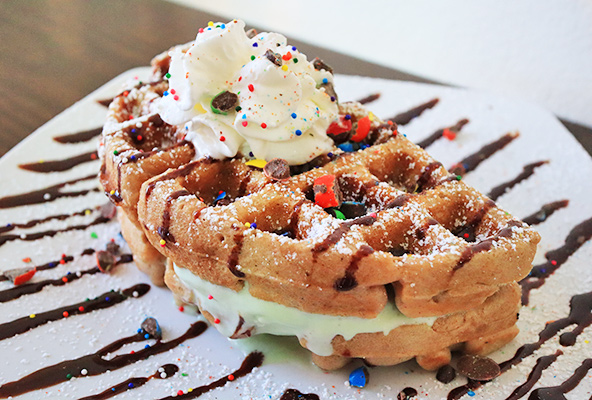 With seemingly endless options of ice creams, toppings, waffles and other sugary delights, Island Crave Ice Cream & Dessert Cafe is enough to make your inner-child swoon! More on Island Crave here.
New Creations Food Van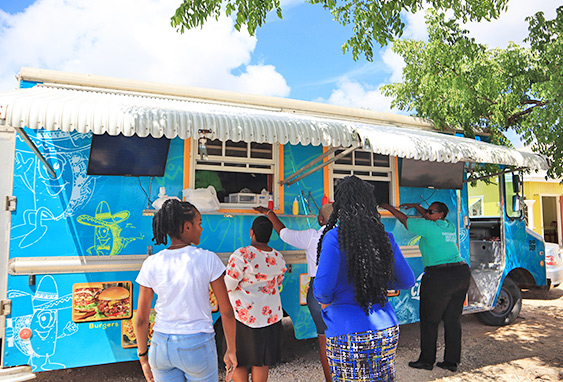 THE big blue food van, New Creations is causing a stir in Anguilla! One of the most popular new additions to the island, New Creations serves up quality cuisine. It is no surprise with Chefs Kylon and Lee at the helm. Former luxury villa chefs, Kylon and Lee get every bite right! More on New Creations here.
Faustina's Kitchen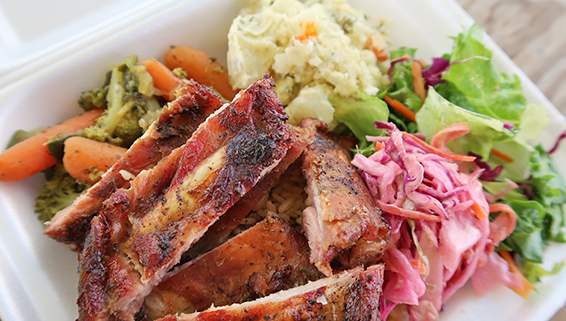 Faustina's Kitchen is one of Anguilla's fastest growing BBQ spots. Convenient, affordable and down right delicious, it offers serious smoked BBQ bang for your buck! More on Faustina's Kitchen.
Stay tuned for more restaurant happenings as more spots begin to open come mid-October and November. And on that note...
---
Carimar Beach Club Still Has Availability This November & December
Set right on the shores of majestic Meads Bay, there's no beating Carimar's high value.
Spacious units, warm hospitality and right next to Blanchards Beach Shack, too, Carimar is the picture of Tranquility Wrapped in Blue!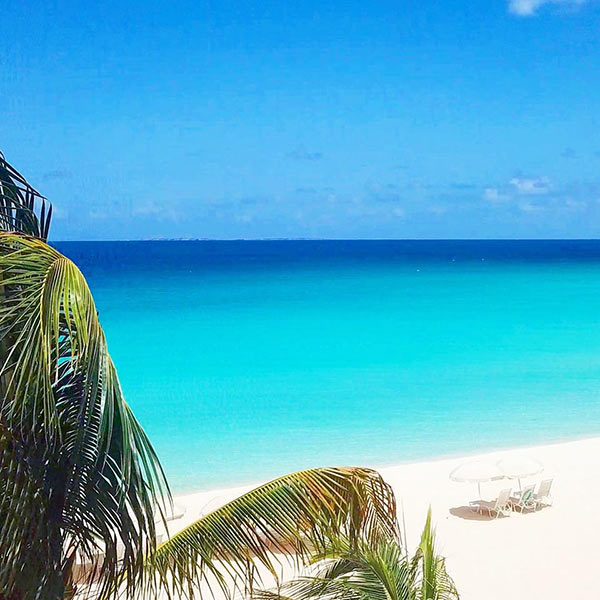 The beloved beachfront hotel still has availability Nov. 24 - Dec. 19. It's an excellent time to visit Anguilla. It is one of Anguilla's shoulder seasons, with competitive rates. Hotel prices increase later in December and early January.
With airfares between JFK and SXM at $400-550, it is a terrific time to escape the cold and beat the holiday rush!
See Carimar's rates on their site here.
---
Eating Out in The Off Season
Until winter time, if you are on-island now, many favorites are staying open all season long.
Grab a Fresh Mex bowl at Elvis'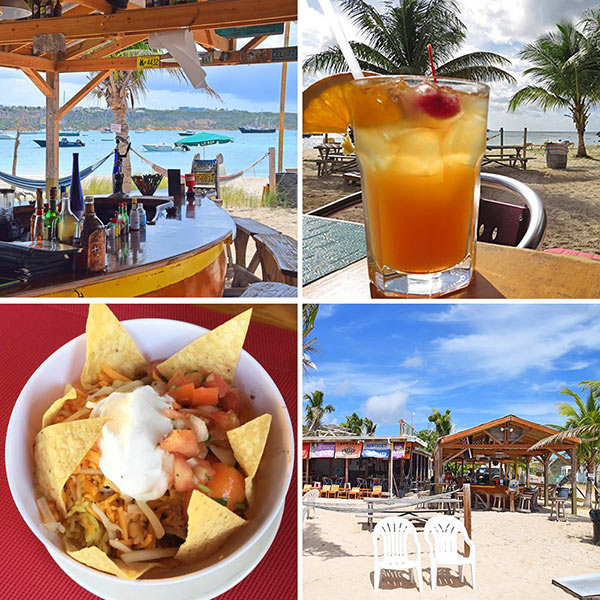 Take a cushiony seat at Breezes at The Reef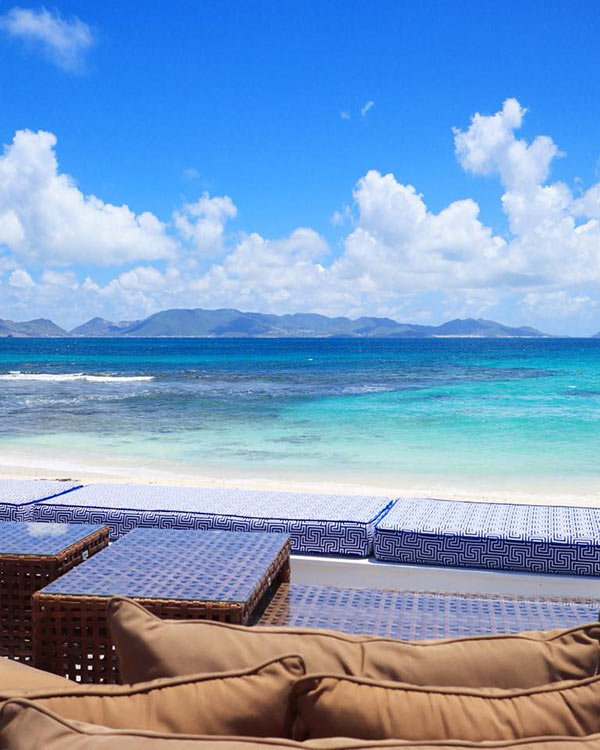 Did somebody say, "Tropical Sunset coconut shrimp?"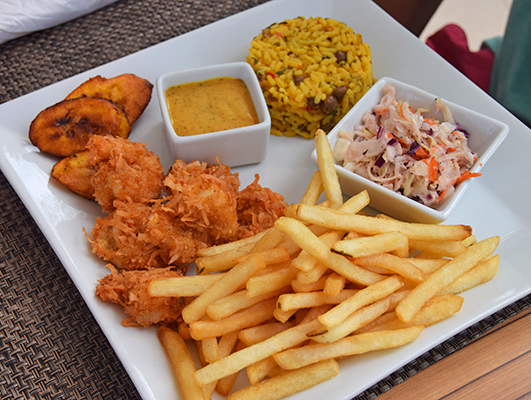 ... or "Ocean Echo Rumzie?"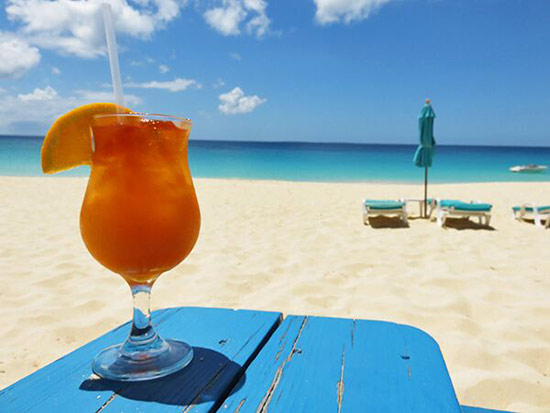 ... or "breakfast, lunch AND dinner at Tasty's?"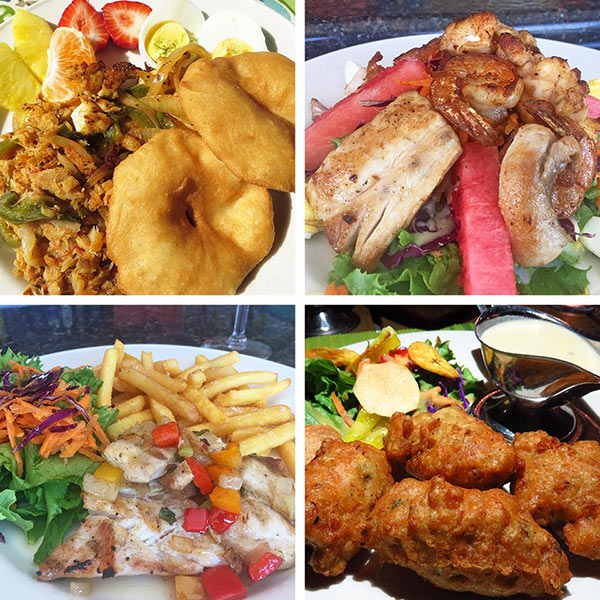 For a full list of who is open, click here.
Find out how to save 10% on the Anguilla eats listed above.
---
FOR SALE: Arawak Beach Inn
Last but not least, it is with a heavy heart that we say a sorry goodbye to what has long been a favorite, Arawak Beach Inn. Home to so many of our early memories made in Anguilla, Arawak will always hold a special place in our heart.
The beloved British B&B is now up for sale.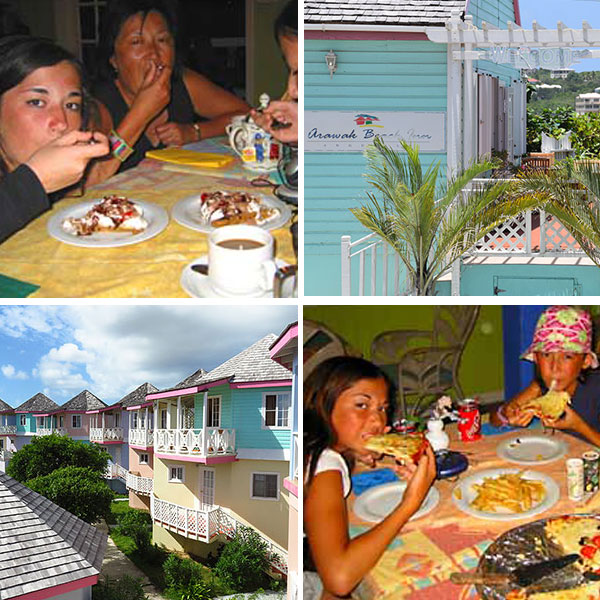 A plum spot for a charming beach inn, our friend and trusted real estate agent, Jackie Pascher has all of the details here.
We so hope that Arawak re-opens its colorful doors for merry-making one day again soon.
---
That is all for for September. Here's to a most peaceful rest of the off-season.
See you next month & until then, stay tuned to our YouTube for more Anguilla!
Nori
Do you have your Anguilla Card yet?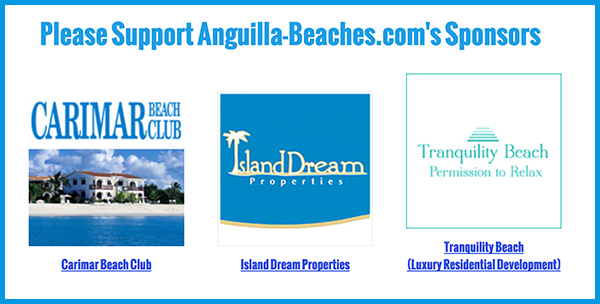 Anguilla-Beaches.com
---