---
Combing Anguilla's Beaches for the Best
Anguilla Beach Lovers brings you a fresh dose of "Tranquility Wrapped in Blue" every month.
If you like this newsletter,, please do a friend a favor and "pay it forward."
If a friend did forward this to you and if you like what you read, please subscribe by visiting...
---
Issue #142, November 16, 2021
Anguilla calls 🐚🤗💗🏝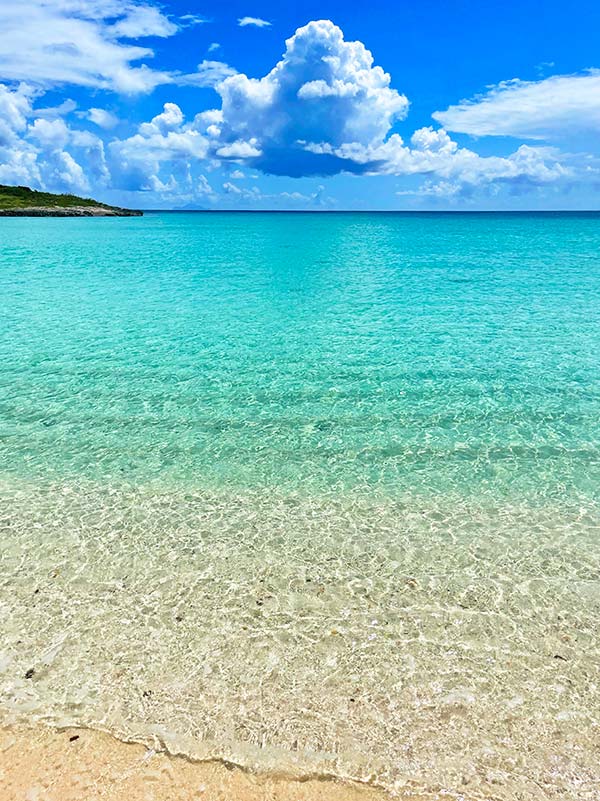 From north to south, east to west...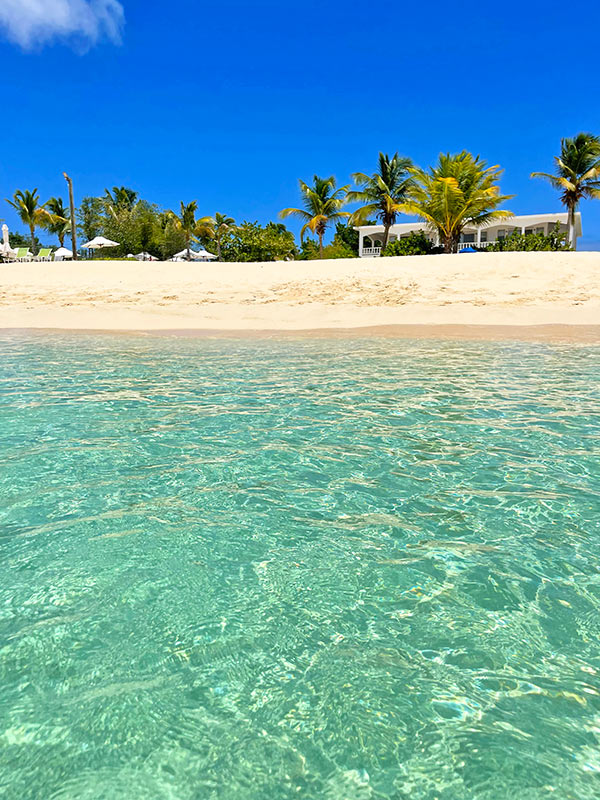 This is bliss!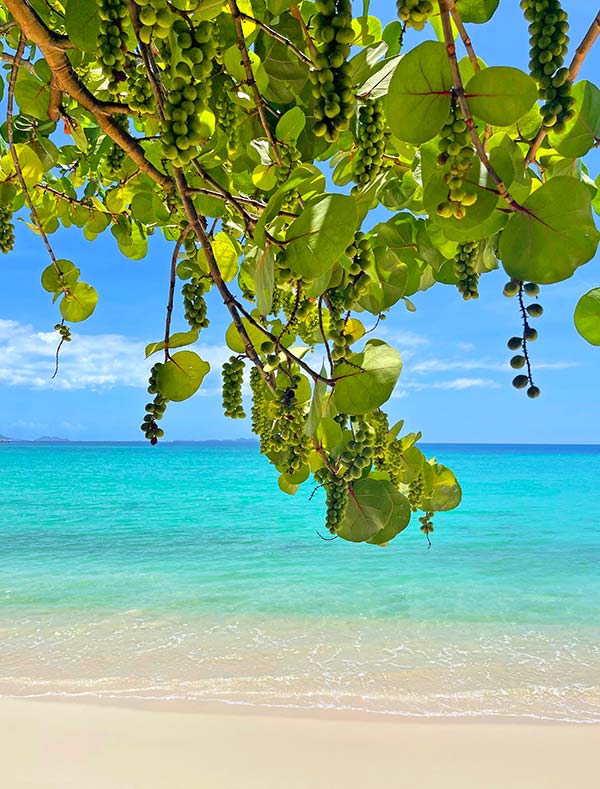 Anguilla is awakening and getting ready for the upcoming high season.
American Airlines starts direct flights from Miami to Anguilla as of December 2021
Travel requirements have been eased
Hotels, resorts and restaurants have opened for the season
There's no doubt about it, Anguilla's call is louder than ever!
For up to date travel requirements and a list of who's open for the season, click here.
Visiting Anguilla this winter? Don't forget your Anguilla Card!...
---
Save 10% With The Anguilla Card
The Anguilla Card brings you 50+ Partners and an all-digital, contactless Anguilla Card!
How to use your all-digital Anguilla Card?
Use your Anguilla Card before you arrive, by attaching it when booking via email with Card Partners.
Once you are on-island? It is seamless. Simply show your Anguilla Card on your mobile device and save 10% at our Anguilla Card Partners.
Speaking of our Anguilla Card Partners, who are our Anguilla Card Partners? Some of Anguilla's very best!...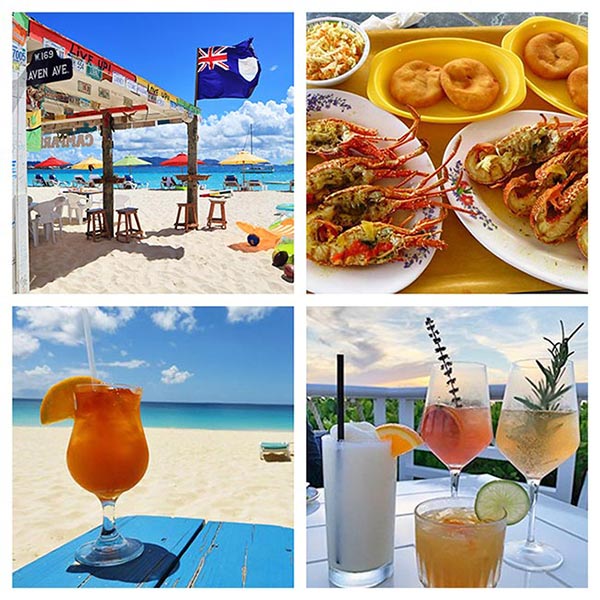 Restaurants, including...
Garvey's Sunshine Shack
Celeste at Malliouhana
Scilly Cay
Tropical Sunset
Sharky's
da'Vida's Tamarind Lounge
Tasty's
Transport, including...
Calypso Charters
Island Car Rental
BB's Tours Taxi
Tradewind Aviation
Activities, including...
Tradition Sailing
Rum & Reel Charters
Nature Explorers Anguilla
AnguillArts
Hotels & Villas, including...
Bella Blu
Turtle's Nest
Sandcastle Villa & Sandcastle Villa: The Beach House
Anguilla Great House
For the full scoop on the Anguilla Card, and for the full Partner list, click here.
To purchase your Anguilla Card, click here.
Already have the Anguilla Card? Click here to renew.
---
Save 10% at Arawak Beach Club
Arawak Beach Club is now an Anguilla Card Partner!
Save 10% when you use your Anguilla Card to book your stay at Arawak Beach Club.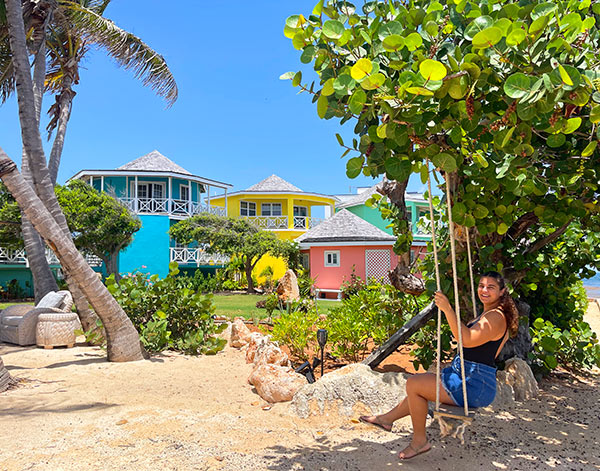 Set at the water's edge in scenic Island Harbour, Arawak Beach Club is one of Anguilla's most iconic hotels.
Painted tropical colors that catch the eye, the hotel's cheerful atmosphere has always been one of our family's favorites. The hotel is famous for its spacious suites, tropical grounds and excellent rates.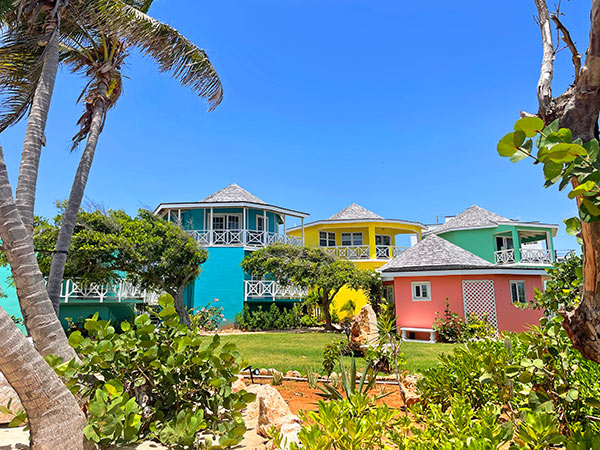 New owners, Judd & Mindie Burdon have restored the historic property and are pushing it levels higher.
From top-to-bottom room renovations, adding a brand new restaurant and pool, and with a host of excellent amenities...
Arawak is back and better than ever!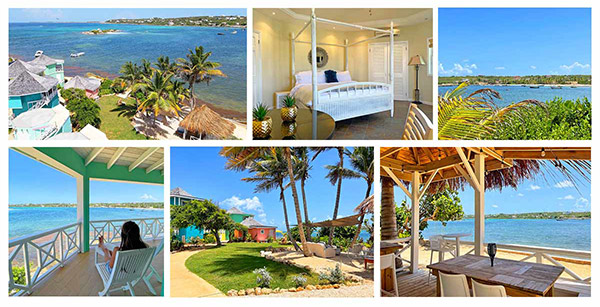 For a full video look at Arawak Beach Club, click here.
For our in-depth article on Arawak Beach Club, click here.
To Book at Arawak Beach Club, Visit...
Website: Click here
Rooms & Suites: Click here
Contact Arawak Beach Club: Click here
Arawak is an Anguilla Card Partner. Save 10% when you use your Anguilla Card to book your stay.
---
Stream Anguilla Calm ALL Day Long
Speaking of Arawak...
Take a load off Anguilla-style and stream Island Harbour calm all day long courtesy of Arawak Beach Club!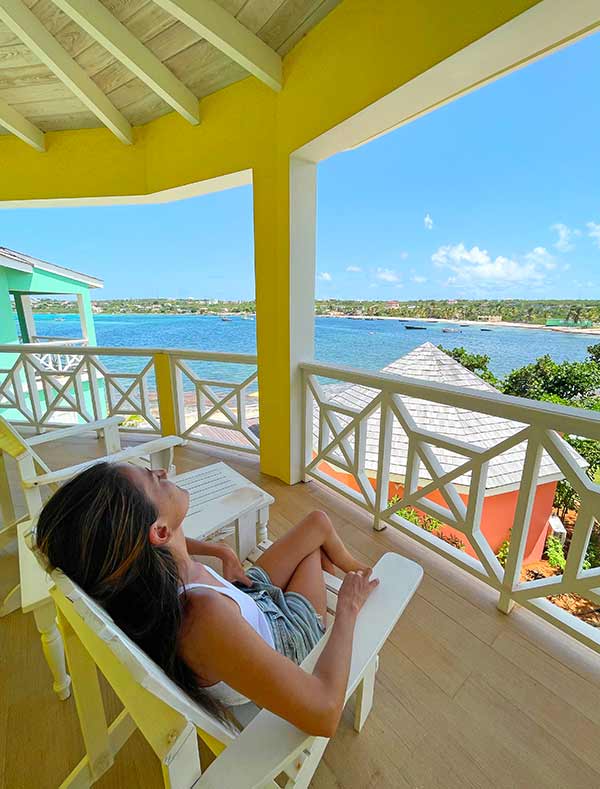 The picture-perfect high value Anguilla hotel brings the calm 24x7x365 with their brand NEW webcam! A huge thank you to Arawak's new owners, Judd & Mindie for the beauuutiful view.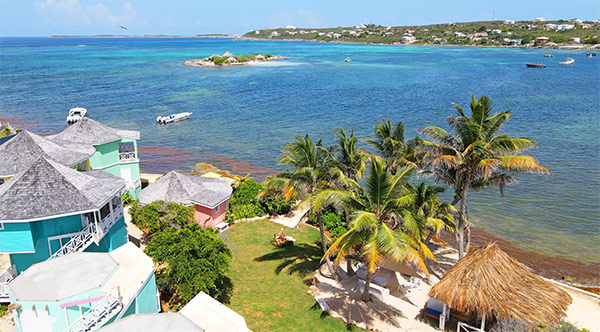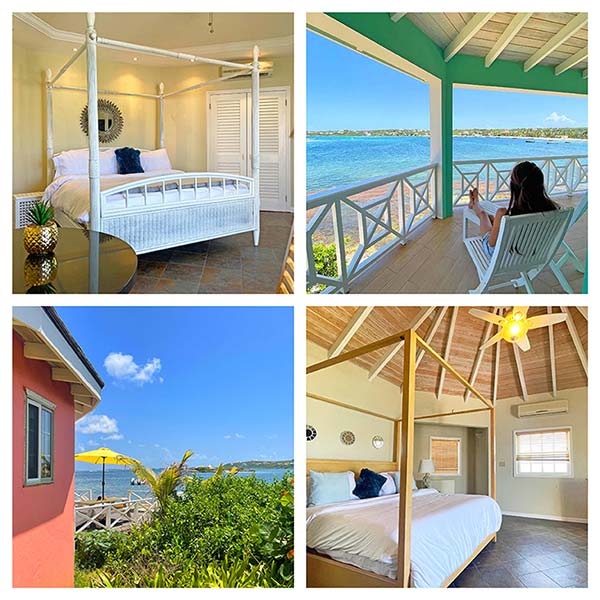 ---
And on that note!...
3 Hours of Tranquility Wrapped in Blue
To soak up more Anguilla calm from the comfort of home, check out our brand NEW 3 hour drone video of bluuuetiful Anguilla.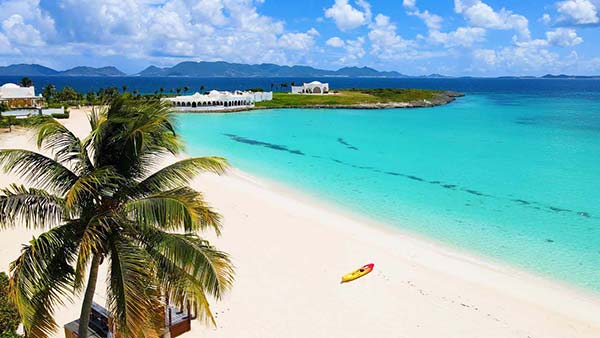 Click here for 3 hours of Anguilla beach heaven over on our second YouTube channel, MyTranquilitee.
To subscribe for more calming videos, click here.
---
Anguilla Netflix Fix: Step Inside Long Bay Villas
Long Bay Villas is Anguilla's most elegant and iconic ultra-luxury villa. The estate's three stark-white villas tier down the lush hillside that slopes up from pristine and exclusive Long Bay beach.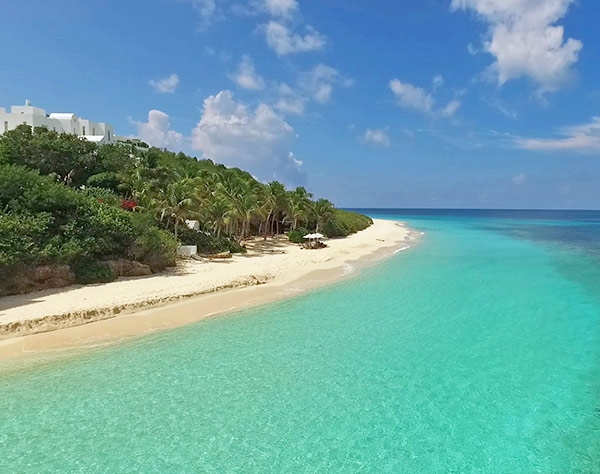 Famous for its breathtaking architecture and use of space...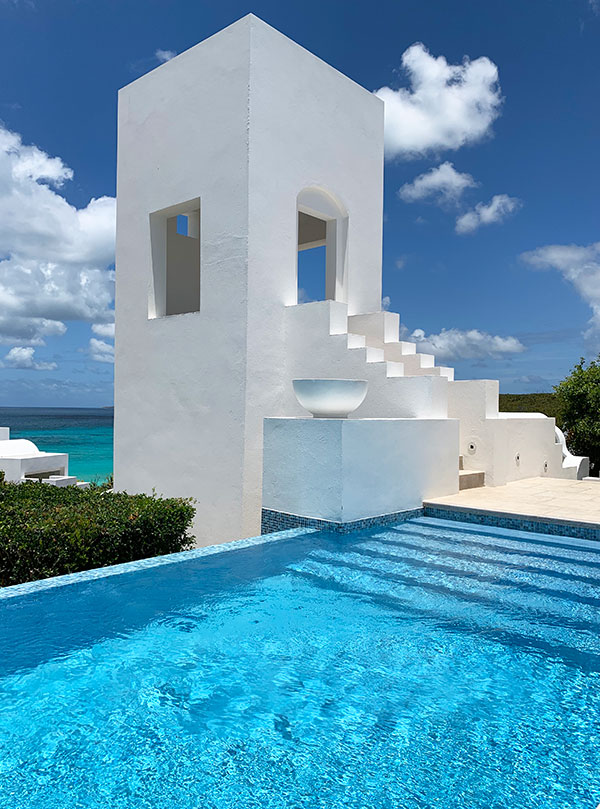 ... it is no surprise to see Long Bay Villas featured on Netflix's hit series, the acclaimed "The World's Most Amazing Vacation Rentals."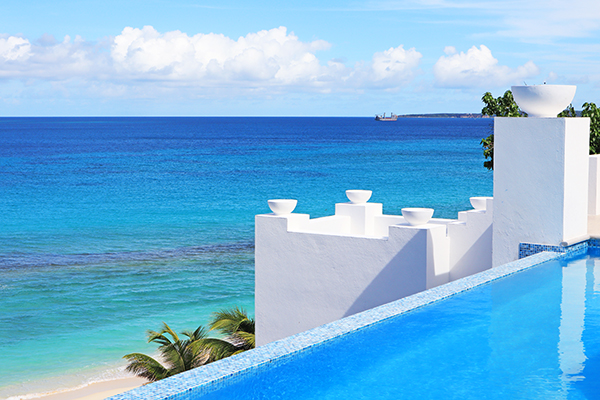 To get your Anguilla Netflix fix and to see inside this celebrity favorite, tune into Season 2, Episode "On The Waterfront" of Netflix's "The World's Most Amazing Vacation Rentals."
For More on Long Bay Villas
---
NEW Foodie Favorite: The Chef's Bakery
Scrumptious, chewy, chocolate chip cookies... loaves of sourdough and pumpernickle baked with love... hearty sandwiches, healthy salads... refreshing, tropical smoothies made from scratch...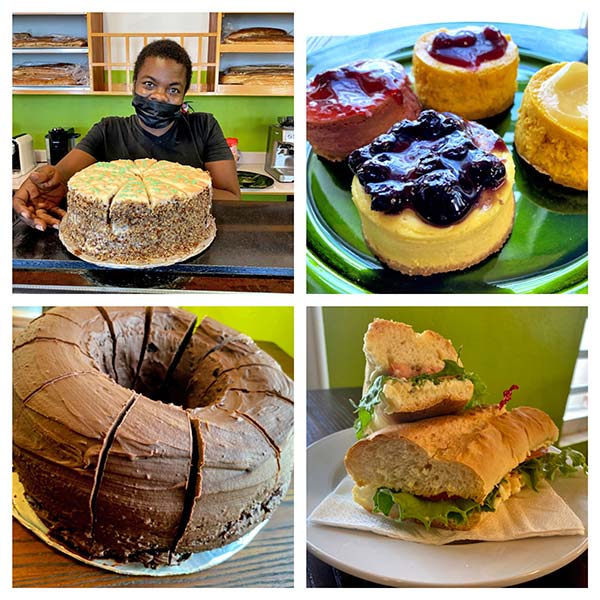 Anguilla's newest bakery, The Chef's Bakery, delivers the goods!
Click here for a full look at Anguilla's newest bakery.
---
Exceptional Cuisine at Anguilla's "Grand Dame": Celeste at Malliouhana
Malliouhana's restaurant set the pace for high-end cuisine in the Caribbean. The restaurant opened in 1984 under the two-starred Michelin chef, Michel Rostang. Chef Rostang brought an unprecedented level of French-Caribbean fusion to the region. If you wanted the best, you came to Malliouhana.
Today, that superior standard of cuisine has returned to Anguilla's Grand Dame.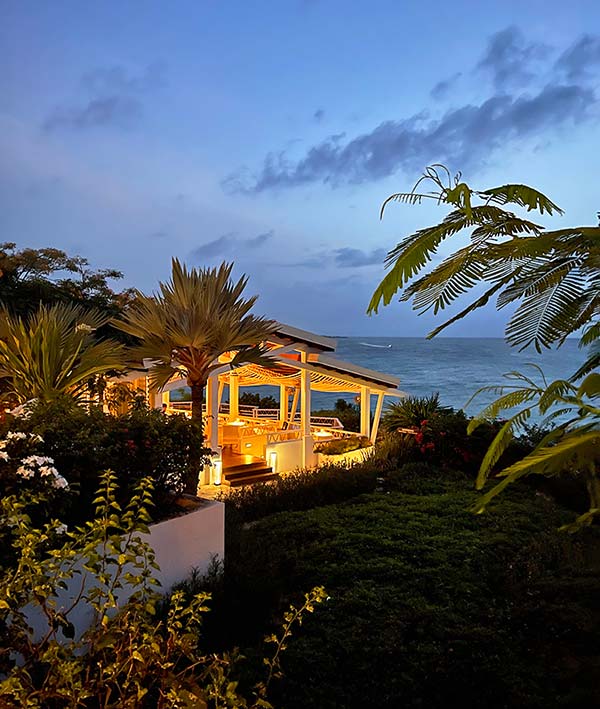 "Celeste," Malliouhana's signature restaurant sits high on its elegant perch, gazing out to Meads Bay. Meads Bay's waves lap gently below as its lights twinkle beyond. It is a most romantic dining scene.
To best settle in for a night of exquisite cuisine? Begin with one of Malliouhana's signature cocktails...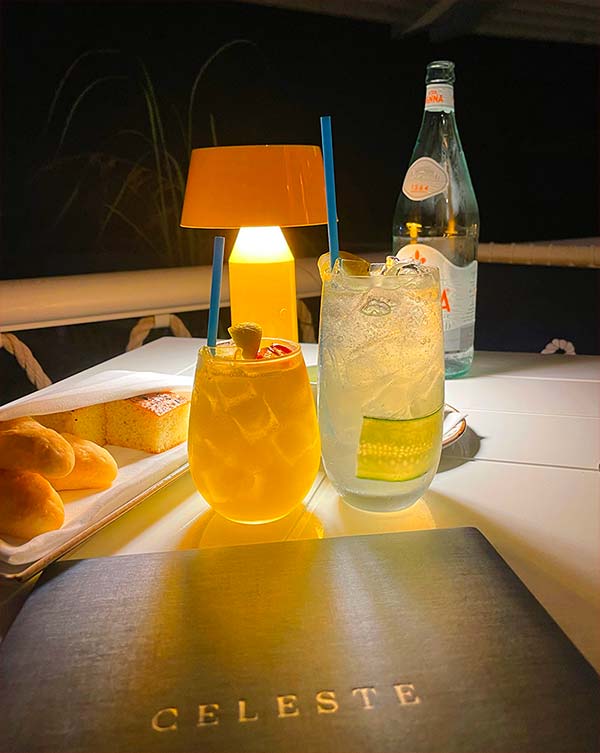 Soleil-Rita boasts gentle fruity flavors. Subtly sweet, it is a splendid blend of Don Julio Reposado, Cointreau, passionfruit and lime. By contrast, Under The Cabanas balances crisp flavors to perfection, with Grey Goose, Hendrick's and St. Germain, cucumber, fresh lemon and a hint of black pepper.
Celeste's dinner menu is tight and focused, with occasional nightly specials.
One of our favorite special appetizers? The crab cakes...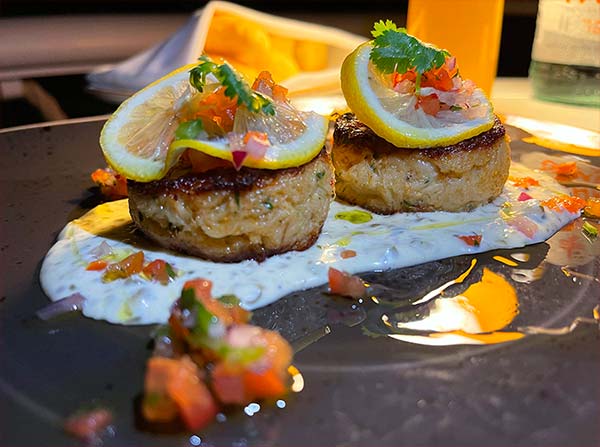 Two picture-perfect sumptuous crab cakes are rich with flavorful crab meat. Set in a lemony tartar sauce and garnished with tomatoes, each bite is refreshing delight. If this special appetizer is available during your dinner at Celeste, don't miss it!
When it comes to appetizer favorites from the main menu, the Blackened Shrimps always please the palate.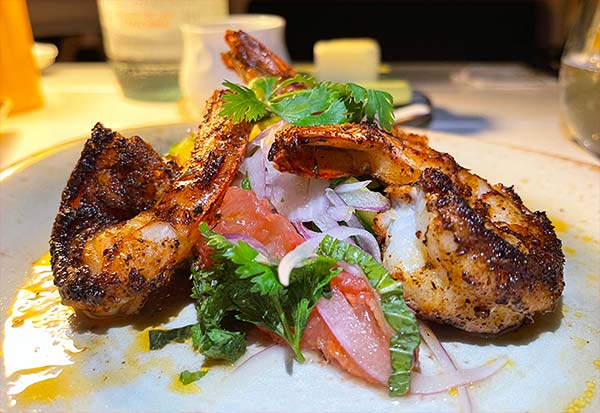 Three big, tasty shrimps are blackened to perfection and served over a mix of green mango, pink grapefruit and cilantro, and topped with lime dressing.
Another light bite for seafood lovers is the Tuna Tartare...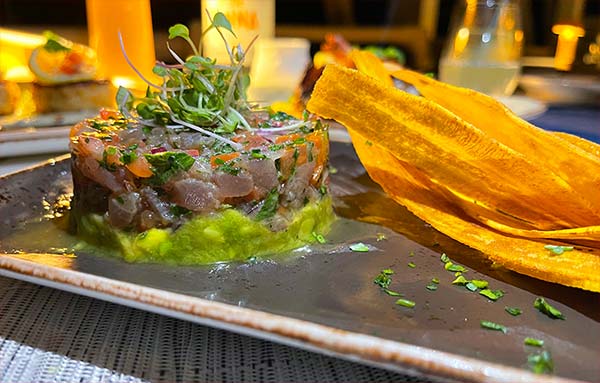 Fresh-caught tuna is diced and mixed with shallots confit, lemon oil and parsley, and placed atop a bed of creamy avocado. The dish comes with crisp plantain chips.
As for entrées? The Mahi Mahi has won our hearts!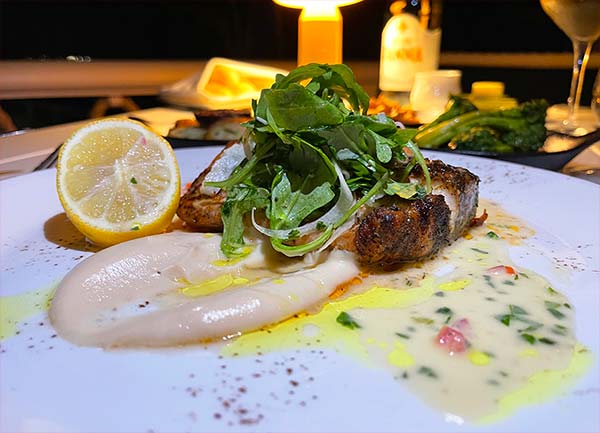 Your choice of pan seared or blackened, extra-fresh Mahi Mahi is bathed in a heavenly beurre blanc sauce with a hint of lemon. The soft, flakey fish is served with savory cauliflower puree and topped with a fennel salad. It is the delectable cherry on top.
Last but not least, no meal at Celeste is complete without dessert. With many extraordinary sweet treats on the menu, choosing "just one" is no easy task.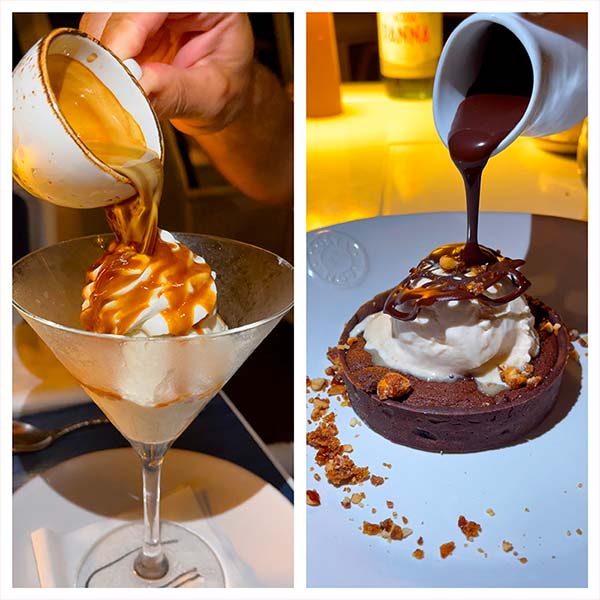 For something cool and light, the Affogato is a "must." Each scoop tastes like a bite of Italy. If you have more space, the Warm Valrhona Chocolate Tart has forever been a favorite. Served with peanut brittle, a scoop of caramel ice cream and pour-over chocolate sauce, it is chocolate heaven!
From setting, to service, to cocktails and cuisine, dinners at Celeste are always a dream.
Celeste is open nightly for dinner. For reservations, call: 264-497-6111
Celeste is an Anguilla Card Partner. Save 10% when you use your Anguilla Card.
---
Flights to Anguilla This Winter
Excellent news from premier airline, Tradewind Aviation! Their scheduled flights from San Juan resume in December.
Scheduled flights from San Juan depart from the Luis Muñoz Marín International Airport and will operate from December 17th, 2021 through April 18th, 2022.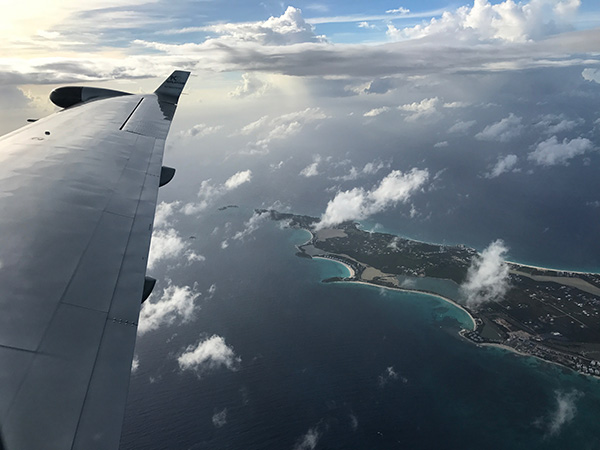 Schedules are designed for convenient connections with airline flights to and from the United States and beyond! The flight schedule is as follows:
San Juan (SJU) to Anguilla (AXA) Fridays, Saturdays, and Sundays departing at 4:00pm
Starting January 6th, departing at 3:25pm Starting January 24th, departing at 3:30pm
Starting February 1st, departing at 3:35pm Starting February 8th, departing at 3:40pm
Anguilla (AXA) to San Juan (SJU) Mondays, Saturdays, and Sundays departing at 8:20am
Starting January 6th, departing at 9:25am
Starting January 11th, departing at 9:40am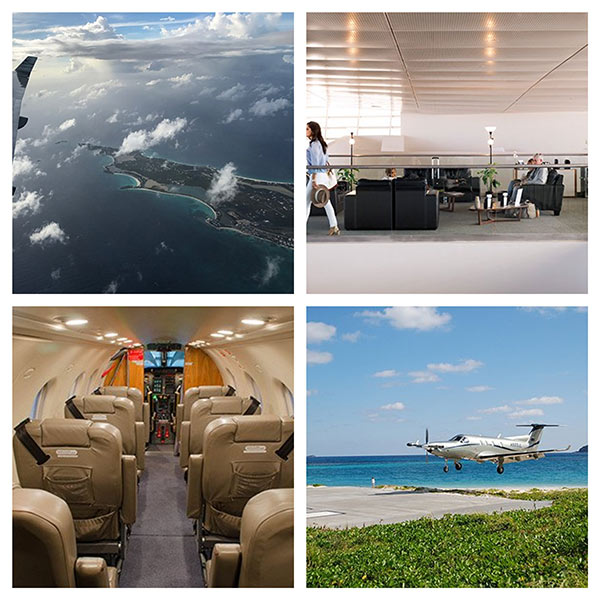 Tickets to Anguilla from San Juan are as low as $195 plus taxes and fees.
To book your flight, click here.
Tradewind is an Anguilla Card Partner. Save 10% when you use your Anguilla Card to book your flight.
---
Meet Bernard, Certified Anguilla Taxi Driver
Once you land in Anguilla? Anguilla's current travel requirements include a certified taxi to transport you from your port of arrival to your hotel or villa.
That's where our friend, certified taxi driver, Bernard of BB's Tours comes in!
He is our #1 choice when it comes to getting around Anguilla.
Accommodating, kind, and always on time, Bernard offers an excellent service at reasonable rates. We can't say enough good things about him!
Book ahead by contacting Bernard at...
Email: wattleyb@hotmail.com
Tel/WhatsApp: 1 264-729-3568
Bernard is an Anguilla Card Partner. Save 10% when you use your Anguilla Card to book with Bernard.
---
Where To Stay This Winter?...
A Winter Beach Escape
At Beach Escape Villa, tranquility is a shore thing.
Our family fell in love with Beach Escape Villa many moons ago, based on its location alone. A villa with chic beach house charm, Beach Escape is true to its name.
Set on secluded Sandy Point beach, at Beach Escape you are directly on sandy beachfront.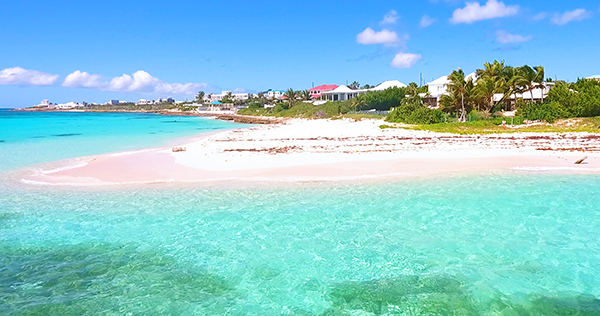 Beyond location, Beach Escape is one of the most comfortable and user-friendly villas in Anguilla.
Five bedrooms, plush media room, modern kitchen with outdoor cooking options and indoor and outdoor dining and lounging spaces span the villa's property.
Two heavenly master suites are in the villa's main house, while two additional master suites and a twin room are in the guest house.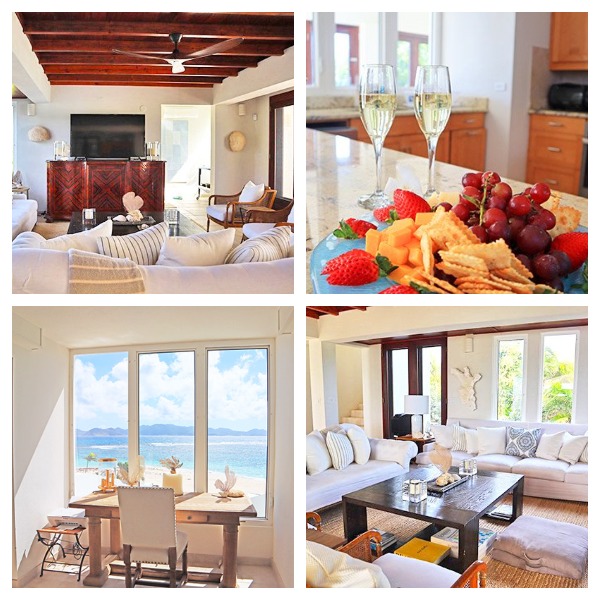 With direct beach access, grassy lawn, sandy front, Apple TV, SONOS, EVO grill, tropical landscaping, solarium-eque showers, oversized screened-in patios, luxurious outdoor couches…
Beach Escape is an ideal choice for a winter beach escape!
More on Beach Escape Villa
---
Saving You a Seat Tranquility Beach Anguilla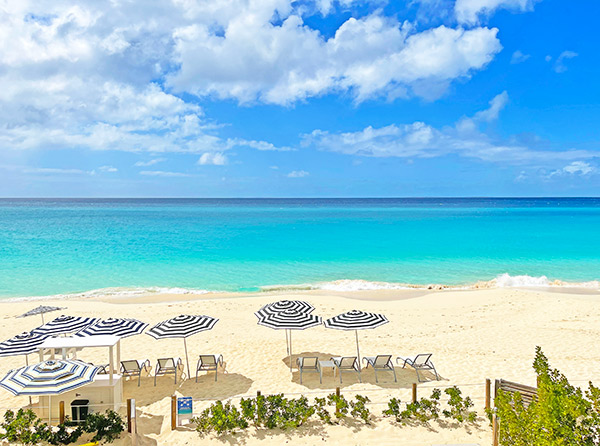 Set smack dab in the middle of Meads Bay, Tranquility Beach Anguilla's setting can't be beat.
Developers, Neil Freeman and Ian "Sugar George" Edwards knocked it out the park when they built Tranquility Beach Anguilla. The property wins for location, design and over-delivers with excellent hospitality.
All factors combine to create a top tier vacation experience!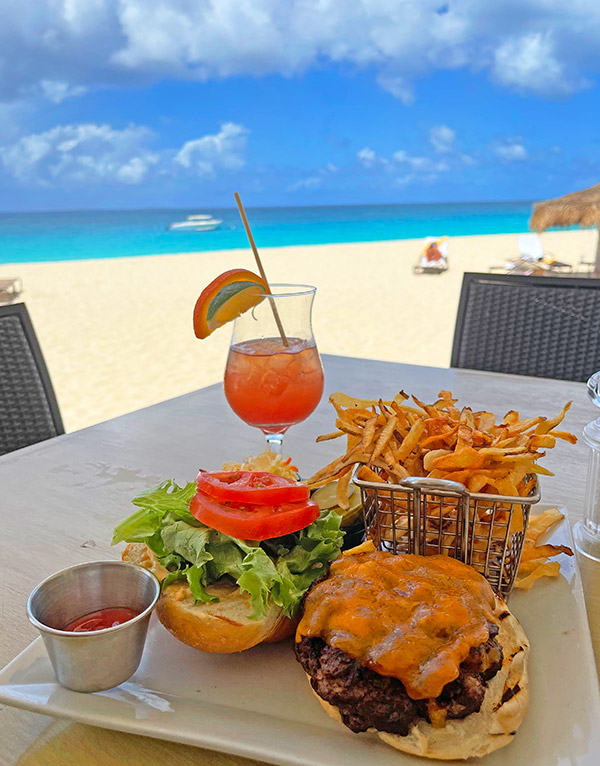 Location
Tranquility Beach is in the middle of Meads Bay.
Long lunches at Straw Hat, sumptuous dinners at Blanchards, soothing strolls on the beach... Tranquility Beach's setting is a real treat.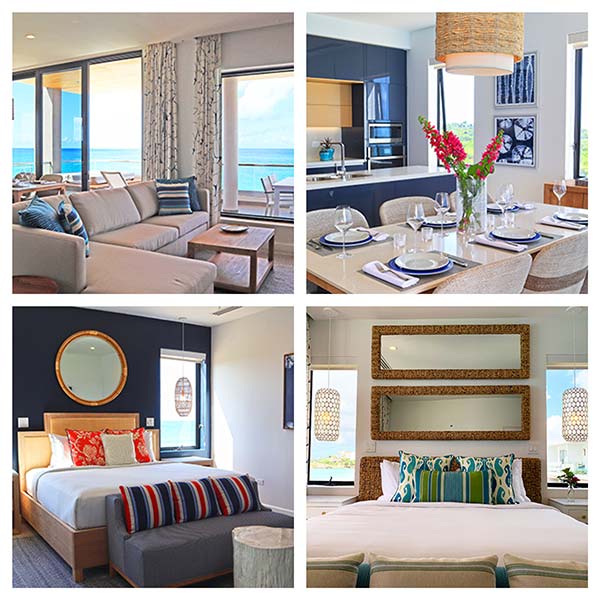 At the end of a full day on Meads Bay, there is no sweeter feeling than "coming home" to Tranquility Beach Anguilla.
Tranquility Beach's large suites offer all of the comforts of home: laundry, dryer, full kitchen for preparing meals in and expansive outdoor terraces.
These suites tick every box!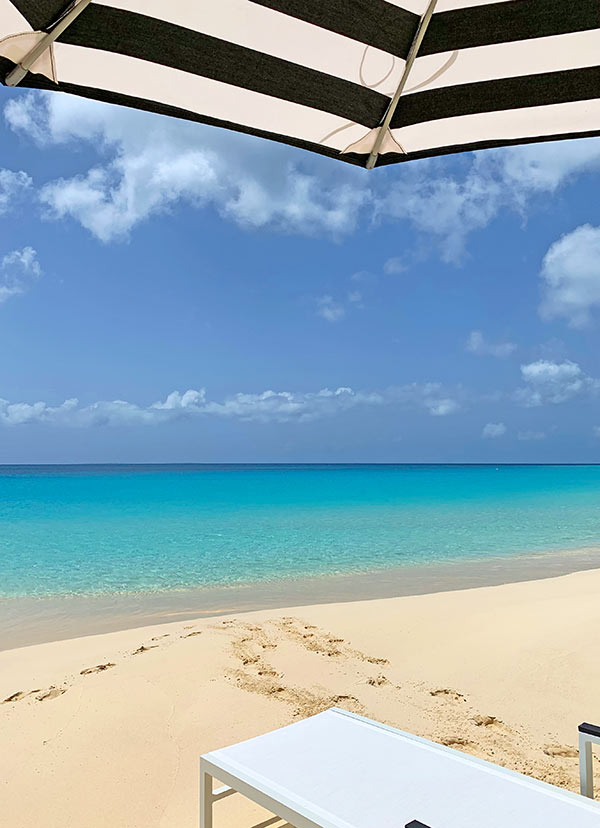 Last but not least, Tranquility Beach's team goes above and beyond! They assist with everything prior to your arrival (including stocking your room with groceries and supplies).
Once you arrive? They take care of your every need, from delivering fresh pastries in the morning, to booking your lunch and dinner reservations and arranging all of your excursions.
Everything is a breeze with Tranquility Beach's caring team of staff.
To Book Tranquility Beach Anguilla, Visit...
---
Soothing Getaway to Santosha Villa Estate
A 37,000 square foot West Indian-style estate, Santosha is of a bygone era. It is Anguilla's most grand ultra-luxury villa.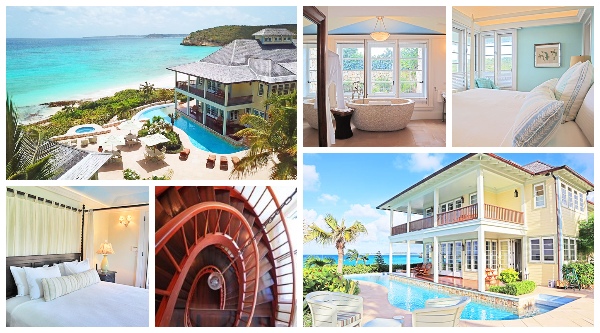 Santosha Villa Estate sprawls across 4.5 lush acres. Its design is classic Caribbean, immaculately executed. A marked sense of relaxed sophistication washes over you as you walk through the nine bedroom property.
From regal crown moldings, to mahogany four poster beds, to antique sconces, louvre doors and double-paned windows, to the grand spiral staircase and wrap around verandas, each and every piece has been carefully designed.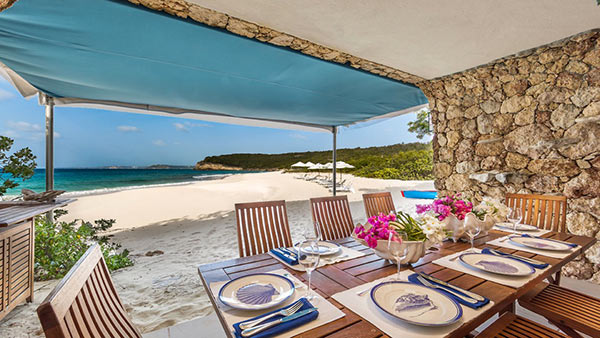 Beyond its sheer beauty and elegance, the property is renowned for its excellent service.
Property manager, Patricia Bygrave and her staff go above and beyond to deliver the most blissful escapes.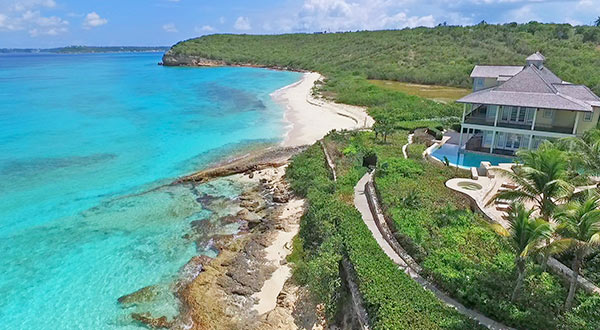 From setting up offices with printers and high-speed & dedicated WiFi for guests working remotely, to organizing private chef services and children's swimming, basketball and kayaking lessons, Santosha Villa Estate always deliver the most seamless Anguilla getaways.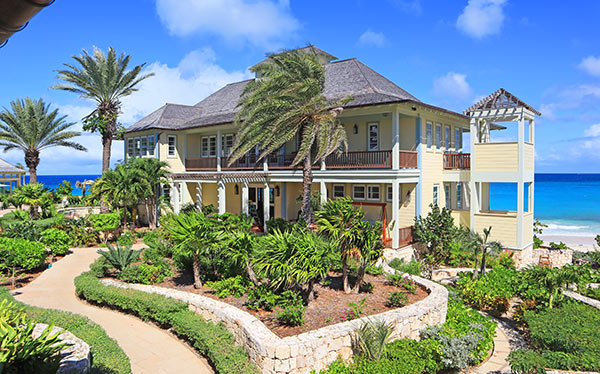 With discounts for long-term stays, Santosha Villa Estate makes for the ultimate winter getaway.
More on Santosha Villa Estate
---
Thinking of a Much Longer-Term Getaway?
Our good friend, Jackie Pascher of Island Dream Properties has a brand new, high-value real estate listing!
Introducing: Sonrise Villa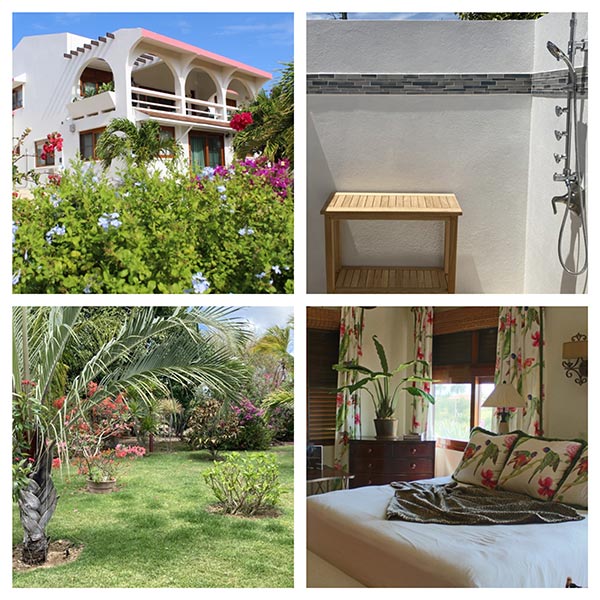 Conveniently located in popular West End near Belmond Cap Juluca, Meads Bay, Barnes Bay and some of the island's best restaurants, Sonrise Villa is a high-value real estate listing.
The villa sits on a picturesque 0.5 acre lot, beautifully landscaped with flowering trees and fruit trees.
Inside, Sonrise Villa features 3 bedrooms, 2 baths, living room/dining room, kitchen and large laundry room on the main floor. The bedrooms and living room have a/c and ceiling fans. Downstairs is a 1 bedroom studio apartment which currently has a long term tenant.
The main floor gallery makes for a lovely spot to unwind, with its view of the sea and lovely Caribbean breezes.
Sonrise Villa is listed at $895,000
Click here for full details on the property.
---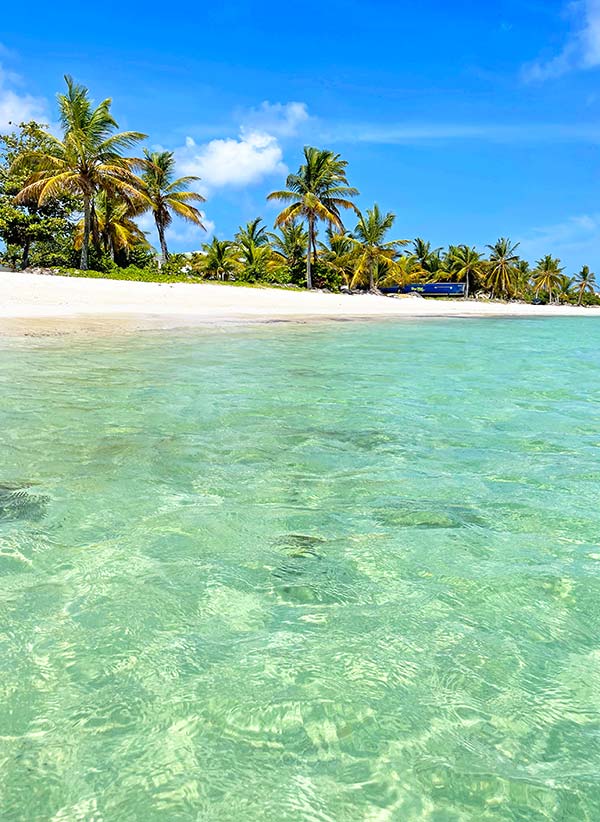 ---
That's all for now!
We have been missing you dearly in Anguilla and can't wait to SEA you this season 🌞💗🏝
To get your Anguilla Card for your upcoming trip, click here.
With lots of warming Anguilla sunshine,
Nori & Louise
---
Anguilla-Beaches.com
---