Combing Anguilla's Beaches for the Best
Anguilla Beach Lovers brings you the latest additions to one family's experiences of the "best of all things Anguillian."

If you like this e-zine, please do a friend and me a big favor and "pay it forward."

If a friend did forward this to you and if you like what you read, please subscribe by visiting...
---
Issue #079, March 13, 2014
March 13th and the first day of Spring is only one week away!
How fast winter has come and gone, thankfully. I hope there are already sure signs of Spring wherever you may be. :-)
There are plenty here in Anguilla, including exciting upcoming events such as Moonsplash (this weekend) and Festival Del Mar (in April). With so much to look forward to, let's jump right into what's new...
---
What Did We Get Up To This Month?
We rose before the sun, watching the moon linger with venus...
(Click here for a different view of venus.)
We cooled off in Prickly Pear's calm waters...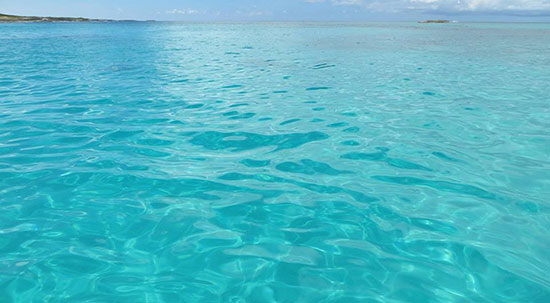 And then in Little Bay's...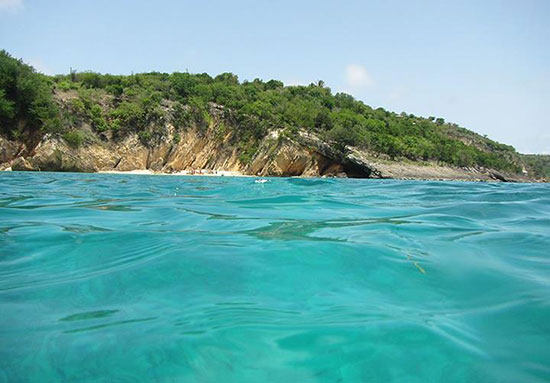 We got up close and personal with Anguilla's shoreline with Freedom Rentals Anguilla...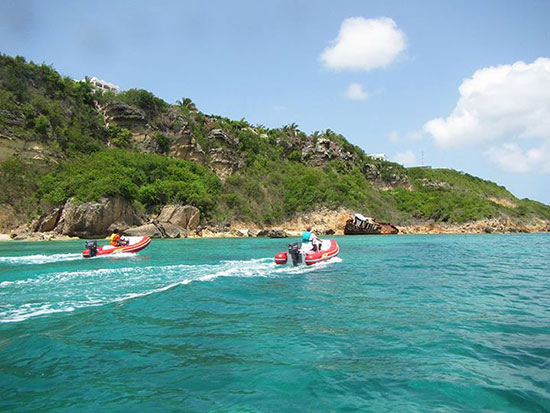 Jackie Cestero, owner and operator of Nature Explorers Anguilla, guided us through Anguilla's wetlands, opening our eyes to the island's natural wonders...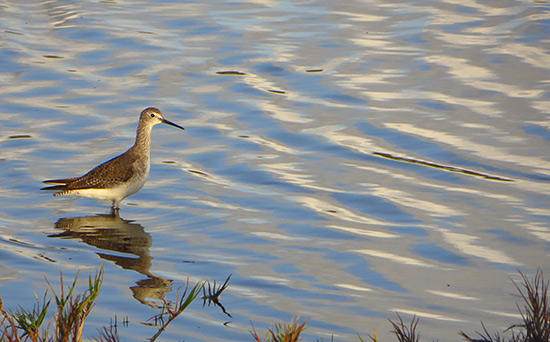 We put our feet up, sipping Pina Coladas on Shoal Bay East...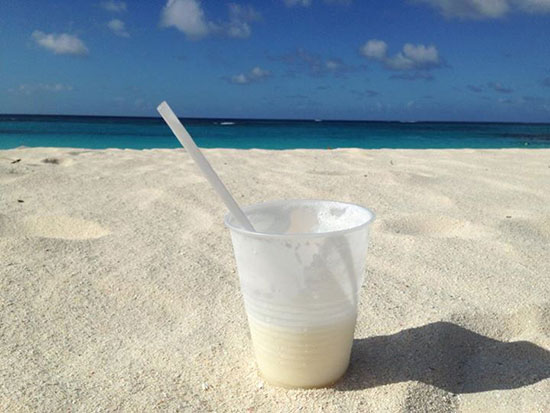 Finally, we bid each day "good night" and were treated to the most picture-perfect sunsets...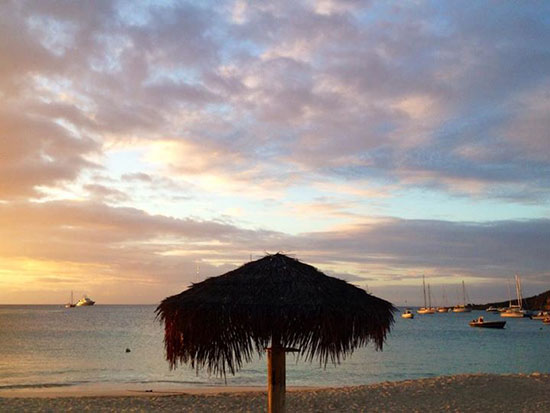 ---
The Anguilla Card
All has been going swimmingly well with the Anguilla Card!
In fact, this week we received 2 glowing testimonials...
We were in Anguilla for six weeks and used the Anguilla Card at many of the restaurants. It was well worth the 49.00 we paid for it.

We also used it at the new Limin' boutique. We had never been to Mango's but because of the card we ate lunch there three times. We also tried AXA Seafood House and hit all but one of the restaurants on your Partner list.
We spread the word about the Card to our friends and they have also gotten them. Thank you for helping us save 402.00 while we were on vacation.
Please tell your Partners we went to their places more often because they were part of this program.
- Michael and Lynne, Nantucket, MA
We recently returned from a fabulous 9 days in Anguilla (2/25 - 3/5).
We used the Anguilla Card often and after one meal at Mango's for 4 people, we saved $60.00 on that one meal using the card! Paid for itself and then some with one meal!! Awesome!
We also used it at da'Vida, Ocean Echo a couple of times as well and ZaZAA Boutique.
We have two more trips planned in which to take advantage of your wonderful Anguilla Card. By the end of the year, I calculate we probably will have saved more than $300 thanks to your Card.
- Arthur Katulak, Eatontown, NJ
Since we last spoke, we've added new Partners, too, including...
Anguilla Youth Sailing Club
Premier Taxi & Tour Services
Premier Mountain Bike Adventure & Tours
---
Thrill-Seekers in Anguilla!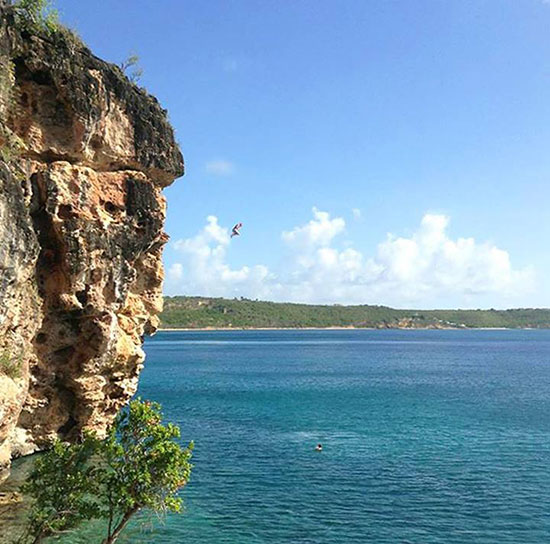 Via Instagram, I recently connected with Kyle Hawkins, son of Maria who owns the charming Arawak Beach Inn in Island Harbour.
He is a REAL thrill-seeker!
That's him in the photo above, jumping from the top off the cliffs surrounding Little Bay.
His video footage of the jump is too cool NOT to share. Just don't try this the next time you're at Little Bay ;-)
---
Moonsplash Weekend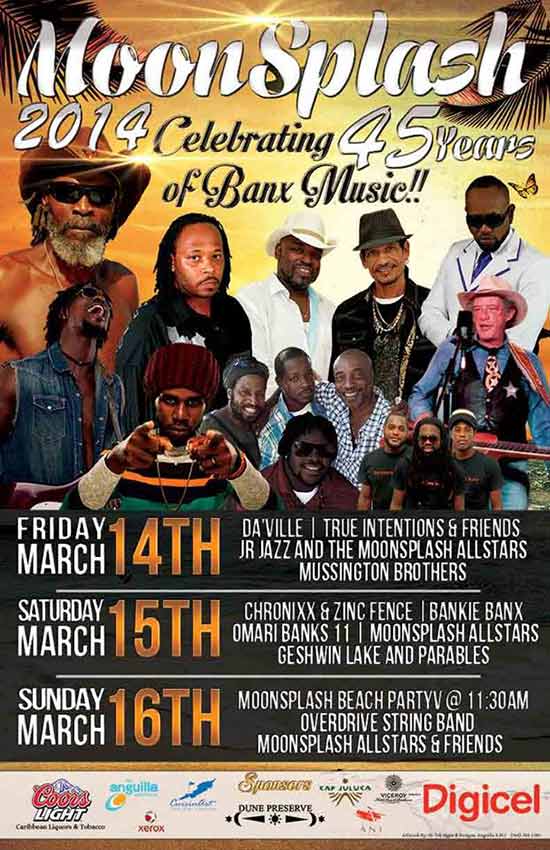 Moonsplash Weekend is HERE!
Amongst the largest music festivals in the Caribbean, Bankie Banx's Moonsplash is one of the most highly anticipated events of the year.
A weekend of good music, drinks and dancing under the moonlight on Rendezvous Bay, it all officially kicks off tomorrow at the timelessly cool and laidback Dune Preserve.
You can read more on Moonsplash here.
Bankie Banx's official website here.
---
Touching News From Tequila Sunrise Villa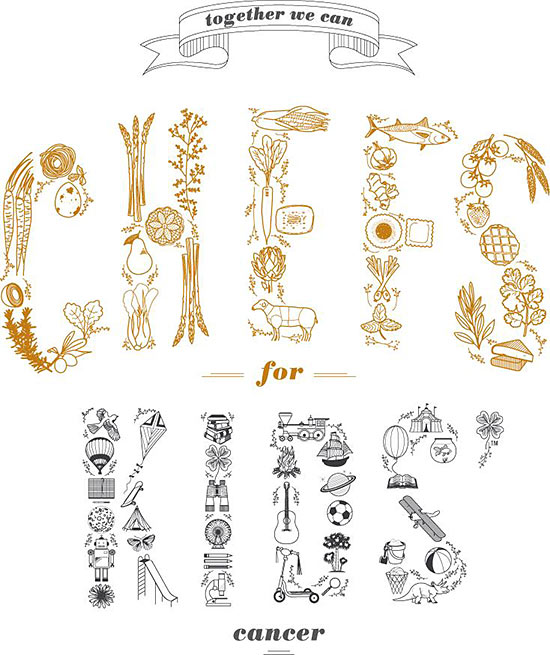 In February, Tequila Sunrise Villa was part of a fundraiser that changes lives, Chefs For Kids.
Held by not-for-profit organization, Cookies For Kids' Cancer, Tequila Sunrise Villa generously put together a package that was auctioned at the fundraiser. Included was 2 weeks at their villa. In total, Tequila Sunrise's package raised $58,000!
Widely-attended, in total the fundraiser raised $900,000 for pediatric cancer research.
What is Cookies For Kids' Cancer and what was Chefs For Kids?...
In 2007, 2 year old Liam Witt was tragically diagnosed with neuroblastoma. His mom (Gretchen) and dad (Larry) quickly learned of the limited options for treatment due to the fact that pediatric cancer was so under-funded. Shocked by this truth, they established the not-for-profit, Cookies For Kids' Cancer. It all started with 96,000 cookies that they (with 250 volunteers) baked in one weekend, raising over $400,000 for research.
Since then, the fund has grown substantially. In fact, they have had such a huge impact that, because of funds provided to a researcher, there is now chemo therapy available that would have cured her son.
They have partnered with companies like Glad, King Arthur Flour and OXO. Adults and kids bake and sell cookies, Gretchen gives talks around the US and they hold large fundraising events.
Chefs For Kids was one such event that was held this February in NYC. Top chefs cooked for those who bought tables. Prizes were also auctioned at the event. One of the prizes was a stay here in Anguilla at Tequila Sunrise Villa where Gretchen, Larry and their daughter Ella came after the tragic passing of Liam in 2011.
Included in the prize was dinner at Straw Hat, Barrel Stay, Dolce Vita, Picante, Veya and Blanchards, lunch at Scilly Cay, car rental from Richardson car rental, transport on Anguilla Air Services and a large certificate to ZaZAA Boutique.
A tremendous congratulations to Cookies For Kids' Cancer, Tequila Sunrise owners Robin and Joel and everyone involved.
This touching news brings tears to my eyes.
More on the event and Tequila Sunrise's big hearts and sincere generosity here.
---
Nat's Johnny Cake Sandwiches
Have you tried Nat's (our friend at Palm Grove) Johnny cake sandwiches?
Nat has crafted a mouthwatering Caribbean sandwich... fresh grilled snapper served INSIDE a hot, fried Johnny cake, topped with tomato, lettuce and onion.
They are delicious AND popular!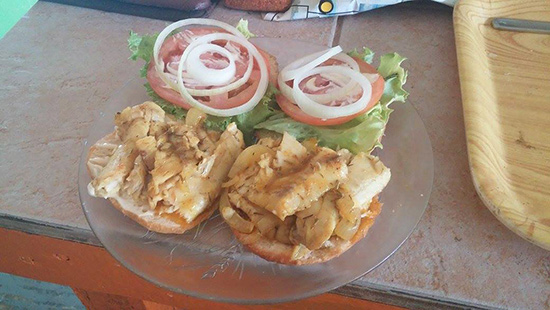 ---
Specials & Deals
Little Butterfly Villa has a special Romance Getaway Package.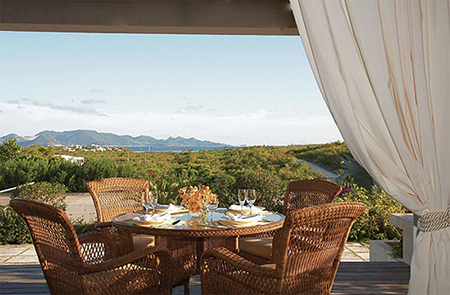 It includes...
Two 60 minute massages
Welcome fruit and wine basket
First day's breakfast and beverage stock pre-stocked in kitchen
Housekeeping/Laundry service twice per week
Meet and Greet Service
Concierge Service on call daily
For 8 days, 7 nights the cost, inclusive of tax and service, is $1,994.
To contact the owners, click here.
Second, Carimar Beach Club is ready for summer!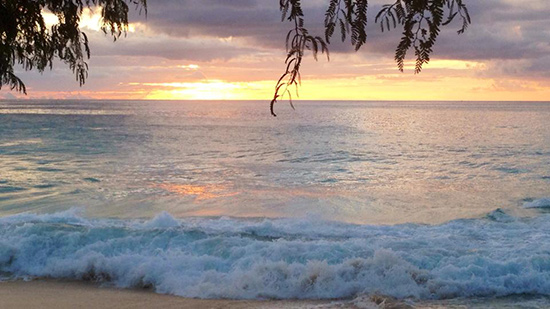 What's the special? Anytime between May through November 15th, stay 7 nights but only pay for 5! Take a look at the weekly rates below...
Beachview one-bedroom suite - $1440
Beachfront one-bedroom suite - $1750
Beachview two-bedroom suite - $2074
Beachfront two-bedroom suite - $2384
---
What Else Is New?
---
A Special Project Coming Soon!
Last, but not least, my Dad and I have been hard at work on a brand new, top secret project.
We will be unveiling it all exclusively on our Facebook Page this weekend.
You heard it here first. Be sure to tune in!
See you this weekend!
Nori
Anguilla Beaches Home Page
---