Combing Anguilla's Beaches for the Best
Anguilla Beach Lovers brings you the latest additions to one family's experiences of the "best of all things Anguillian."

If you like this e-zine, please do a friend and me a big favor and "pay it forward."

If a friend did forward this to you and if you like what you read, please subscribe by visiting...
---
Issue #068, January 27th, 2013
Boy has it been a busy month!
Christmas and NYE, the "Festive Season", is THE single busiest time of the year in Anguilla. Hotels were at capacity, luxury villas were occupied and "they" (the likes of Robert Downey Jr., Denzel Washington and Paul McCartney) all graced our shores.
Things have been busy here at Anguilla-Beaches.com, too! For starters, the mobile version of the site is LIVE. If you view Anguilla-Beaches.com on your smart phone (ex., iPhone, Android, BlackBerry), you should see a site that has been completely reformatted for easy navigation and reading...
Navigation: Use the "Navigation" and "Full Site" buttons at the top of each page to view and navigate the site in your preferred format
Reading: Enjoy the content that has been reformatted for optimal viewing when in "Mobile View" (choosing "Full Site" delivers the regular desktop experience but requires good eyesight! ;-) )
I would love to hear all of your feedback...
Please let me know how the site looks and works over at this Facebook post, which also announces that the mobile site is live.
What else is new? Let's take a look, but first, let's look back on some warm memories from this month...
---
Facebook Memories
We took in the beauty of Dog Island, one of Anguilla's barrier islands...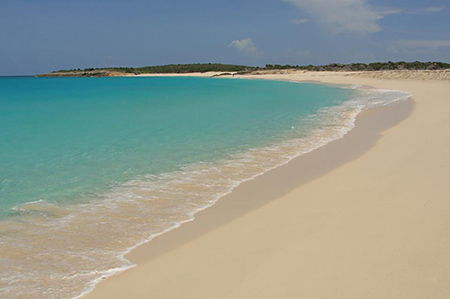 We saw walls of water at Meads Bay when a big North swell came through. We even surfed them! Or, rather, we tried! ;-)
We cooled off in Rendezvous Bay's clear, turquoise seas...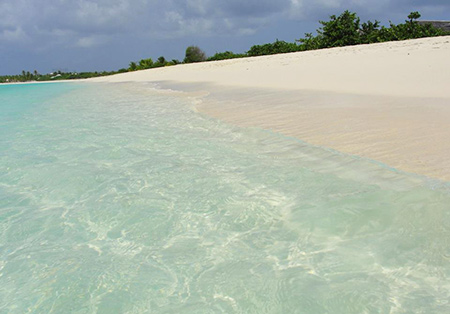 And remembered to take a moment to relax. To breathe in, and to breathe out.
After all of that, we enjoyed a post-sunset glow...
You can see more of our photos at our Facebook page.
---
What's Else Is New?
---
Carimar Upgrades
Ahhh... Carimar, you are a dream. From the location (the beachfront units that open right up onto Meads Bay can't be beat), to the staff, to the clean and comfortable rooms, to the PRICE, it is a top-value spot.
They have recently refreshed their bedrooms, bathrooms, living and dining areas. The updated furniture is soft and bright, lending a tropical-fresh feeling to the beach-side hotel.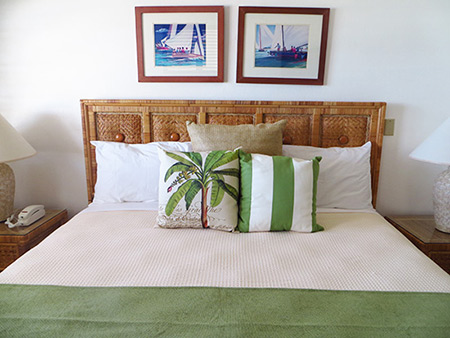 ---
Win A Trip To Anguilla, A Good Cause
Teacher Gloria Omolulu Institute, a privately funded school in Anguilla, is holding a fundraiser to continue to improve the students' education this year.
By donating $59, you can win a trip to Anguilla. It includes a 5 day/4 night stay at Viceroy, transportation from St. Martin, dinner at E's Oven, and $500 towards airfare.
Here's how it works: Visit OmoluluSchool.org. Scroll down to the "Anguilla Getaway Package." Add it to your cart and checkout. The drawing takes place March 23. It's that simple!
You'll note that there are other packages listed on the page. If you would like to win a trip to Nevis, Puerto Rico, St. Barths or St. Maarten, add those to your cart and checkout.
It's a great cause, and one way to win a stay at Viceroy for just $59!
Click here for all of the details.
---
Sweet Anguilla Souvenirs
Lastly, January is a tough time to be up north. When I lived in Montreal and NYC, this time of year, looking ahead into months of grey skies, snow and sleet, I would long for Anguilla.
This souvenir, produced by my good friend, photographer and kite-surfing expert, Thierry Dehove, is one that soothes winter blues.
"Home" is a special book. Glossy and hard-covered, it captures all of Anguilla's natural beauty through high-quality photographs, taken by Thierry Dehove. He fell in love with Anguilla years ago. Though Thierry travels the world frequently, today Anguilla is still "home."
A talented man, and one of the freest spirits we know, "Home" brings everyone home to Anguilla.
To see inside the book, click here.
That's a wrap for this month.
Stay tuned for exciting updates! We will be launching a new site soon, one that focuses on relaxing, and bringing Anguilla to you. Keep your eyes peeled for that!
And... this month is Bankie Banx's famous Moonsplash music festival. Many head to Anguilla just for this special weekend. If you are heading here for Moonsplash, we'll see you there!
Until next month,
Nori
Anguilla Beaches Home Page
---