Refreshed and Refined...
Carimar Beach Club,
An Anguilla Hotel That Cares
There are good Anguilla hotels, and then there are great Anguilla hotels.
Carimar Beach Club is a great hotel...
Location, check.
Privacy, check.
Clean and comfortable units, check.
Accommodating service, check.
On top of all that? Carimar genuinely cares about their guests' experiences. Driven to deliver smooth and peaceful vacations, Carimar keeps up with guests' requests. They keep their property fresh!
I am excited to announce Carimar's most recent upgrades (made to all rooms)!...
Carimar's Fresh New Look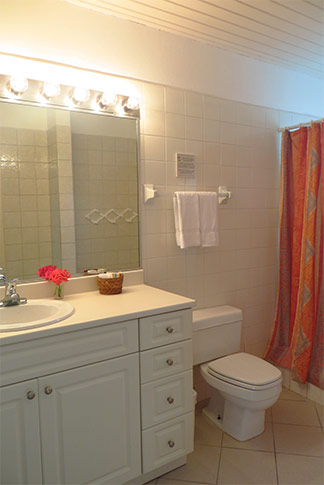 For (most) all of Carimar's units, one of the bathrooms is located right as you walk in.
So, let's start here. :-)
The bathrooms have been re-tiled, from the floors, to the walls, to the showers.
"But the old tiles weren't even worn down..." I started.
"We didn't want to reach that point," Fred Thompson, Carimar's General Manager, smiled.
That line of thought was present through the rest of our tour of Carimar's upgrades.
The result is bathrooms that feel much larger and brighter.
Carimar's New Tiles

Next? The bedroom with twin beds (we were looking at a 2 bedroom unit).
In we went...
Twin Bedroom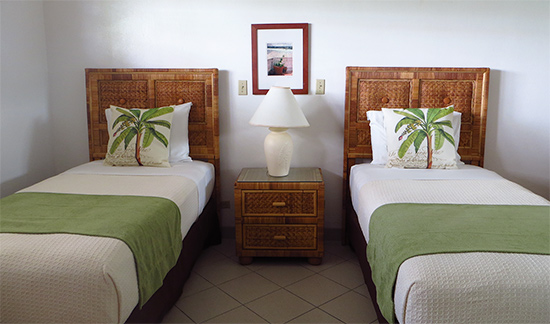 The master bedroom has a similar look...
Master Bedroom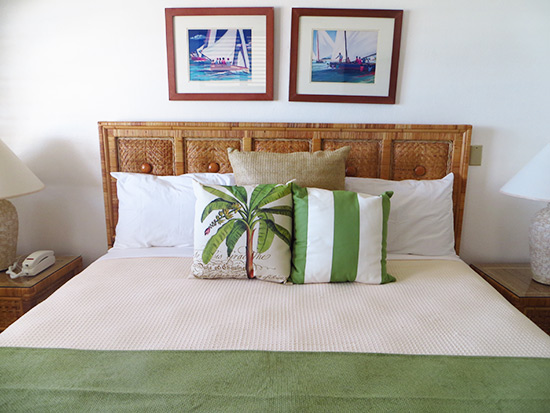 I wanted to dive right in!
The new linens are soft to the touch and comfortable. Bright and clean, they conjure up tropical, fresh feelings.
The living and dining areas have been overhauled similarly.
They have brand new Caribbean-inspired furniture, with plush and comfortable cushions.
Dining Area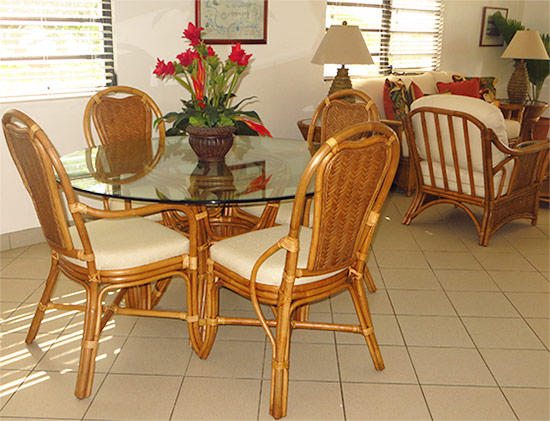 Living Area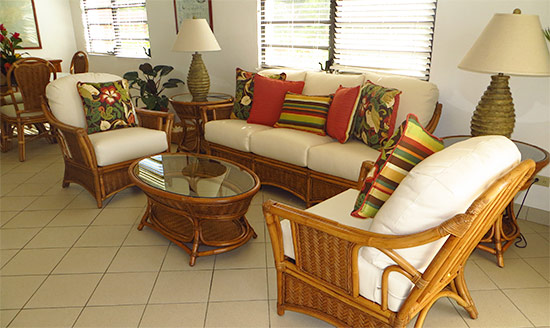 Living Area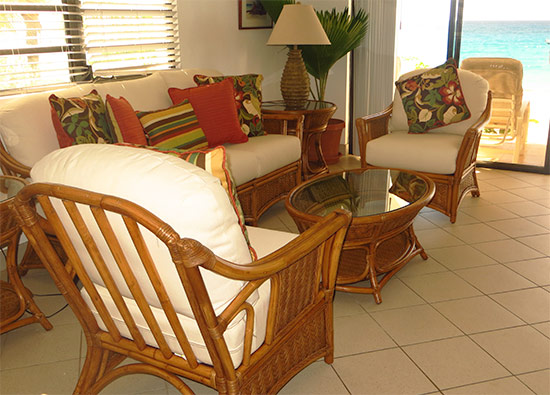 Inside, the whole unit feels refreshing!
I couldn't leave without taking a peak outside. They have some brand new comfortable, cushiony deck furniture, too...
Outdoor Seating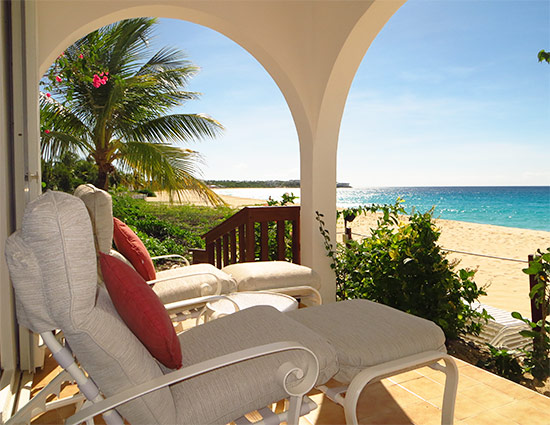 Now, this part isn't new, but it's something I never get tired of... ;-)
The Meads Bay View

It still blows my mind that at Carimar you are just steps from the soft sand of Meads Bay, and for under $500 per night on a high season package!
Last but not least, the entire hotel is wireless now. You can surf the net while in any unit or on any part of the property, including the beach. You can read your Kindle, surf Safari on your iPad, or even check your email right on Meads Bay's sandy shores. Let's hope you're doing one of the first two, and not the last. ;-)
Magnificent Meads Bay, Home to Carimar Beach Club