---
Combing Anguilla's Beaches for the Best
Anguilla Beach Lovers brings you a fresh dose of "Tranquility Wrapped in Blue" every month. And now you can wrap yourself in our Tranquilitee, the softest, most comfy tee you've ever worn.
If you like this newsletter,, please do a friend a favor and "pay it forward."
If a friend did forward this to you and if you like what you read, please subscribe by visiting...
---
Issue #137, March 13, 2021
Step into calm... 😌💗🏝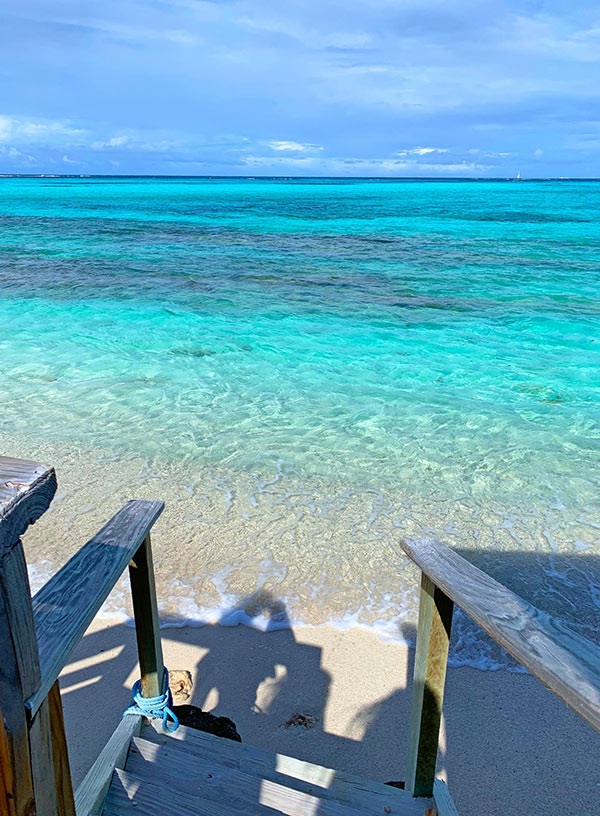 ... and let's float on and on.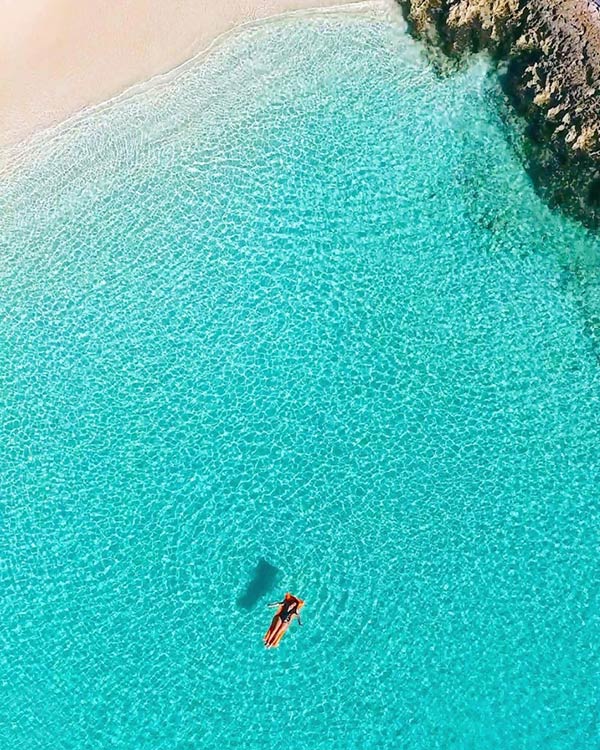 From Meads Bay...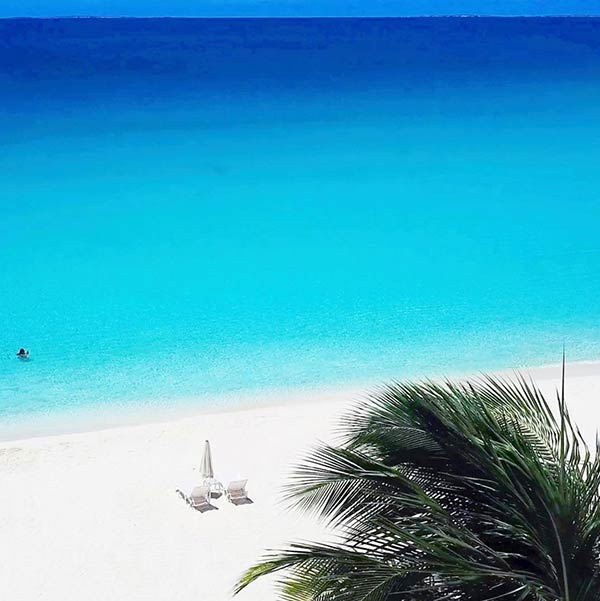 To Shoal Bay West...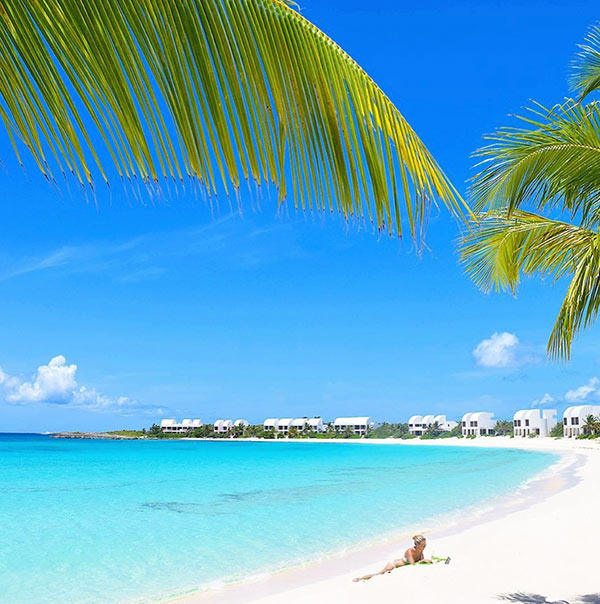 ... Anguilla's beaches shore make for a soothing rest 🤗💗⛱
For a big dose of tranquility wrapped in blue, click here for a three hour tour of Anguilla's beaches over on our Tranquilitee YouTube channel.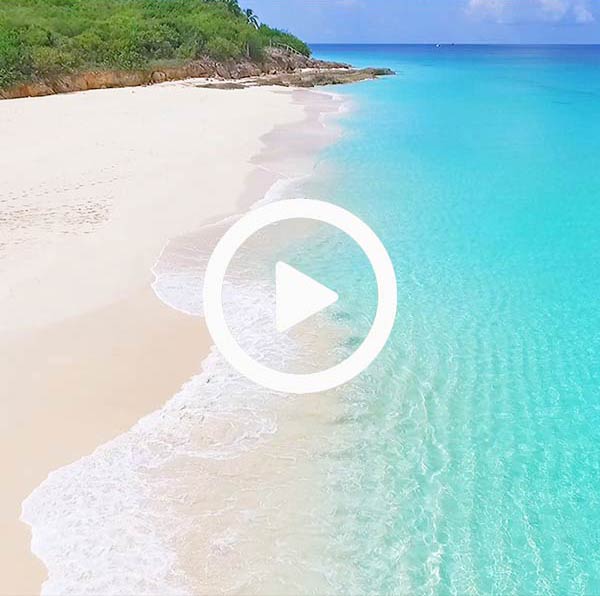 Until you return to Anguilla, we so hope our videos bring you soothing vibes 💗🏝
To never miss a calming video, click here to subscribe to our relaxation YouTube channel.
---
Feel Anguilla Calm All Day Long
To really feel the calm, save 25% on our extra-comfy Tranquilitees with the code...
FEELTHECALM
... at checkout.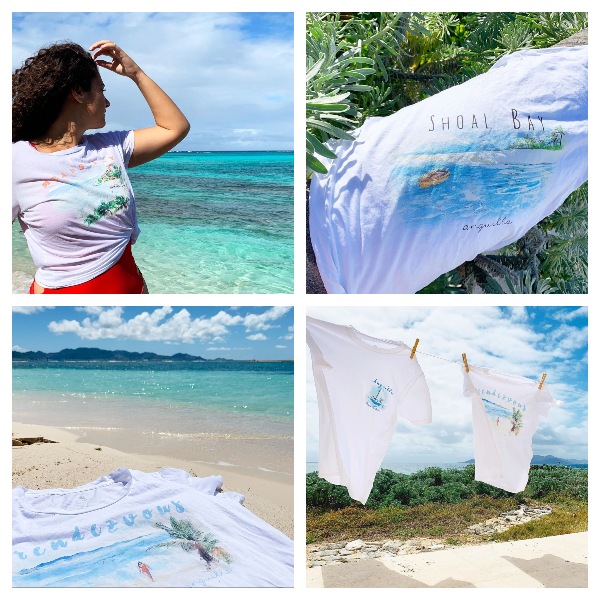 Enter the code at check out and save 25% on our super soft women's and men's tees.
Click here to get your Tranquilitee.
NOTE: Tees ship every Thursday due to COVID-19.
---
What's New in Anguilla?
Let's hear it for Anguilla! As of today, Mar. 13, the island has officially vaccinated 5,002 people.
We will keep you posted as vaccination continues and as quarantine protocols ease in coming months.
For Anguilla's current travel requirements, please click here.
Until then, more good news!...
Anguilla Introduces The Meads Bay Bubble
With the development of the new Meads Bay Bubble, in-bubble guests staying at partnering properties Bella Blu, Carimar Beach Club, Frangipani Beach Resort, Kishti Villas, Meads Bay Beach Villas, Nathan's Cove, The Beach House, Tranquility Beach Anguilla Resort and Turtle's Nest Beach Resort can swim, kayak, walk and run the beach between Frangipani Beach Resort and Carimar Beach Club.




Guests can also make advance reservations through their concierge and stroll down the sand for breakfast, lunch, drinks or dinner at participating restaurants Straw Hat, Blanchards and Blanchards Beach Shack.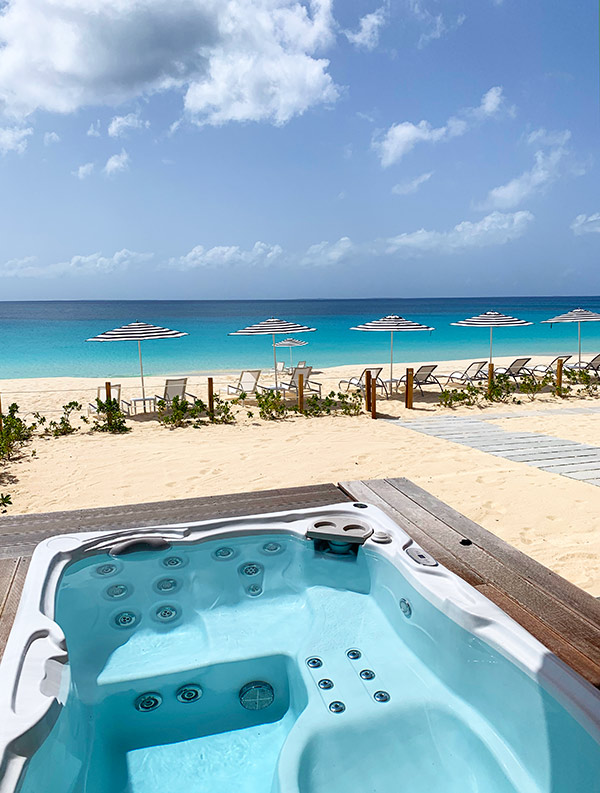 If you are thinking of staying on Meads Bay, Tranquility Beach Anguilla makes for the perfect beach escape. You can't get closer to Meads Bay's blues than this!
Tranquility Beach Anguilla is true to its name. Here, you are surrounded by the sights and sounds of Anguilla's most coveted beach.
The setting goes hand in hand with superior interior design.
Rounding it all out? Tranquility Beach Anguilla is in the Meads Bay Bubble and just a mere stone's throw from top restaurants, including Blanchards.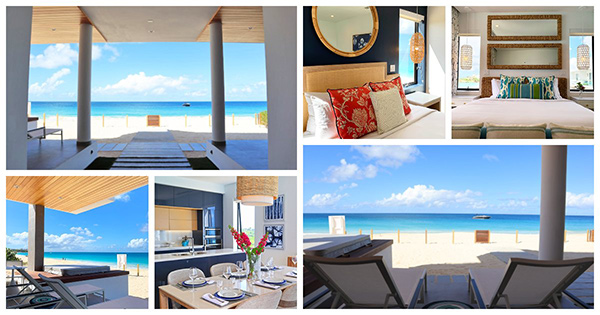 For a complete look inside Tranquility Beach Anguilla, and for a video of our stay at the luxurious property, click here.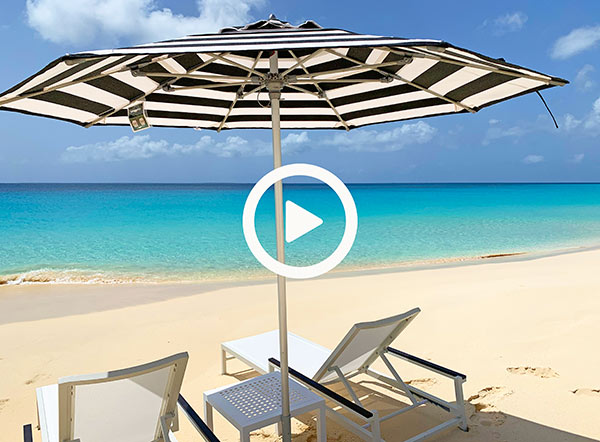 To book Tranquility Beach Anguilla, see below.
Book Tranquility Beach Anguilla
---
Inside "The Bubble"
Anguilla has been receiving glowing testimonials for its "bubble" experience.
From two week stays to six week stays, Long Bay Villas and Santosha Villa Estate have been delivering soothing getaways over the past year.
"There is no comparison to me. The best vacation ever! The villas are beautiful, the staff are amazing and the food is out of this world! Thank you all for this amazing experience. My family and I will never forget it!"
- Ashley C.




"Our third visit to Long Bay Villas was magnificent! We relaxed and enjoyed ourselves while having every need taken care of. What an outstanding escape from the U.S. Loads of thanks!"
- John & Beth P.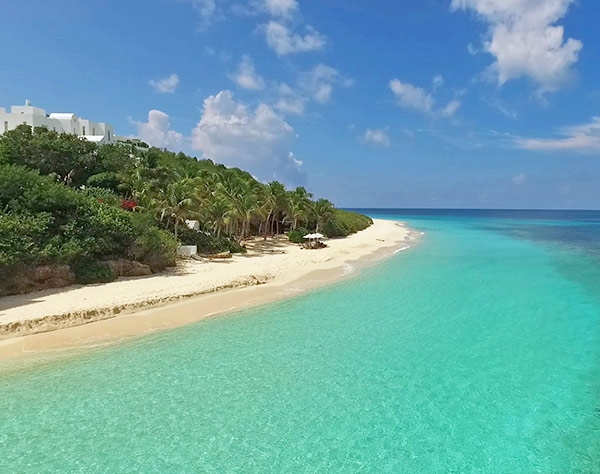 Long Bay Villas is Anguilla's most elegant and iconic ultra-luxury villa. The estate's three stark-white villas tier down the lush hillside that slopes up from pristine and exclusive Long Bay beach.
Next door to Long Bay Villas, Santosha Villa Estate sprawls across 4.5 lush acres. A 37,000 square foot West Indian-style estate, Santosha is of a bygone era. It is Anguilla's most grand ultra-luxury villa.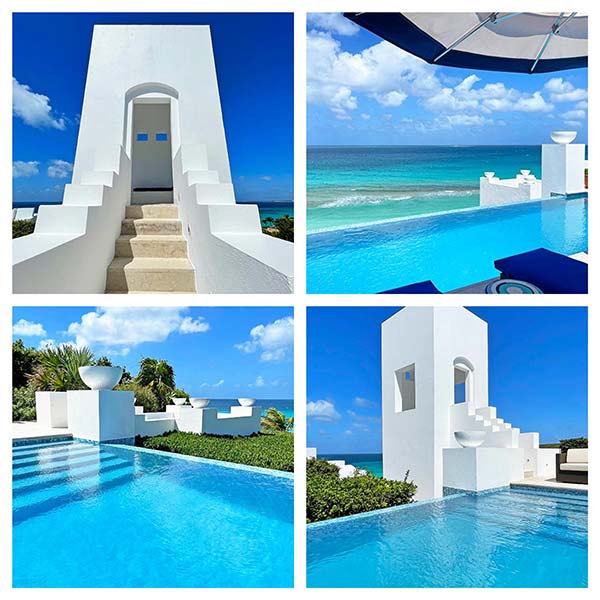 Perhaps most importantly of all, the two properties are renowned for their excellent service. This has been especially true this year, in times of Coronavirus.
Property manager, Patricia Bygrave and her staff have been going above and beyond to deliver the most blissful and safe escapes.
From setting up offices with printers and high-speed & dedicated WiFi for guests, to organizing private chef services with the use of the villa's separate commercial kitchen, Long Bay Villas and Santosha Villa Estate have been pulling it off.
Inside "the bubble," protocols include the use of PPE and separation of staff and guests. Despite the measures, the vacation experience is uninterrupted with chef services (thanks to the separate commercial kitchen) and beach access.
"There are truly no words to describe our stay here! Everything has been absolutely phenomenal. Every single person on the team deserves all things GREAT! This experience is one that sets the bar higher than any place we have been. We are beyond grateful for everything. Anguilla is hands down the most beautiful place we've ever been. The service is five-star. Thank you for having us. It couldn't have been better. We will miss it here and we will miss each of y'all.
Love,
The Cox family"
Patricia and her team have been doing such an outstanding job that guests have been extending their trips to multi-month long stays!
Once guests are out of "the bubble" (photos below)...
"It's "normal life,"" Patricia explains.
Guests are free to discover the island, dine at any restaurant, walk any beach.
Still, they are opting to stay on-property where Patricia and her team bring all of the conveniences of "regular life" into the villas...
Tutoring, nannying, tennis and swimming lessons for kids
Barber service in-villa
Villa stocking & shopping
Between parents working remotely and children doing online school, "Cooking lessons with our chefs have become very popular as an activity, along with paddleboarding and kayaking for the kids," Patricia exclaims.
She and her team at Long Bay Villas and Santosha Villa Estate have been giving travelers a whole new lease on life in these turbulent times.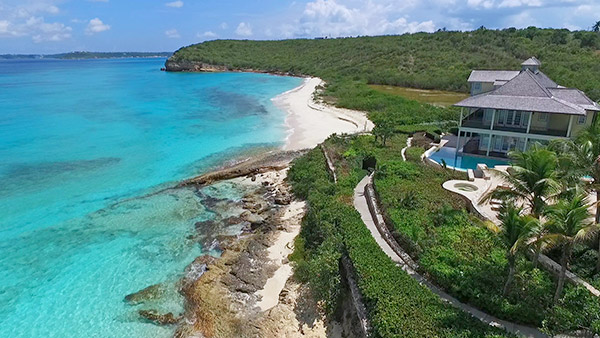 With discounts for long-term stays, Long Bay Villas and Santosha Villa Estate make for the ultimate spring and summer family getaway.
More on Long Bay Villas
More on Santosha Villa Estate
---
More Anguilla News
An Anguilla-Inspired "Must Read"
A huge congratulations to our friend Trudy Nixon on her NEW must-read book inspired by Anguilla, Endless Turquoise.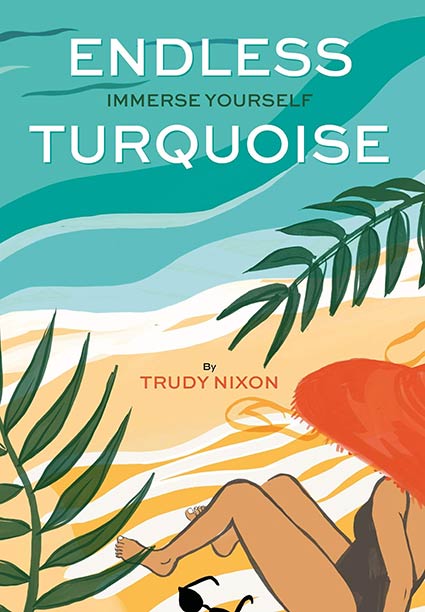 Trudy weaves a compelling story of two travelers to a tiny Caribbean island: Tracy, a funny, feisty businesswoman who falls madly for a charming fisherman. And Charlotte, who should be having the time of her life on her dream honeymoon – but isn't. Will the island help her heal?
A long-time resident of Anguilla, Trudy has been crafting this gem of a read for years.
She is a writer at heart.
"I have always loved reading, particularly escapist women's fiction, especially when the story is told from different points of view. Mix in some romance, a little humor – and set it in a stunning location I dream of visiting – and you have me hooked," says Trudy.
"It has taken eight years to get from writing my first line (which is still there – just in a different place) to publishing. I write professionally, so it shouldn't have taken me so long, but I took a number of different routes to get here and have experienced some challenging times (like all good heroines!). I am so glad to be able to complete this particular story arc."
Set on the fictional Caribbean island of Zephyr, which is inspired by the island we all know and love, it is such fun to guess the inspiration behind the locations!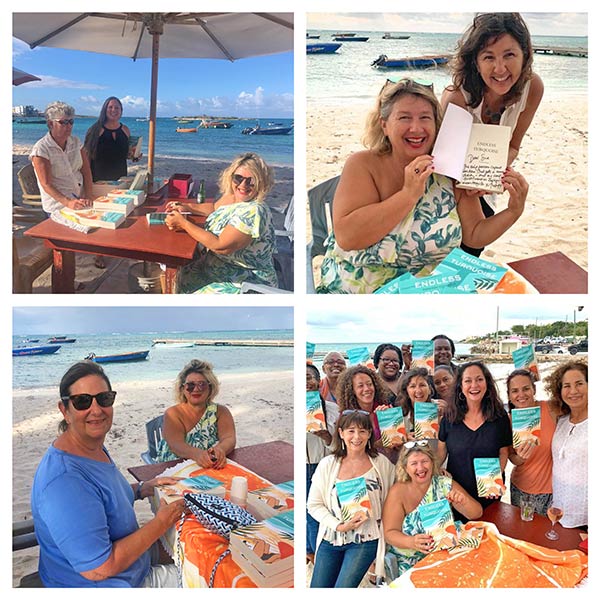 Take a virtual escape and dive into Trudy's intriguing tale!
Click here to purchase your copy of Endless Turquoise, available on Kindle and as paperback.
AnguillArts: Upcoming Paint Party!
Bringing painting parties to the beach, AnguillArts is one of the best ways to enjoy leisurely days in Anguilla.
Settle into a seat by the sea, grab your beverage of choice and let Karen show you the way! AnguillArts makes for a fabulous way to spend a day at the beach and create your OWN Anguilla keepsake.
AnguillArts' next paint party is taking place Mar. 17, 1:30-4pm at Ocean Echo.
Note: AnguillArts is open to guests who are outside of "the bubble."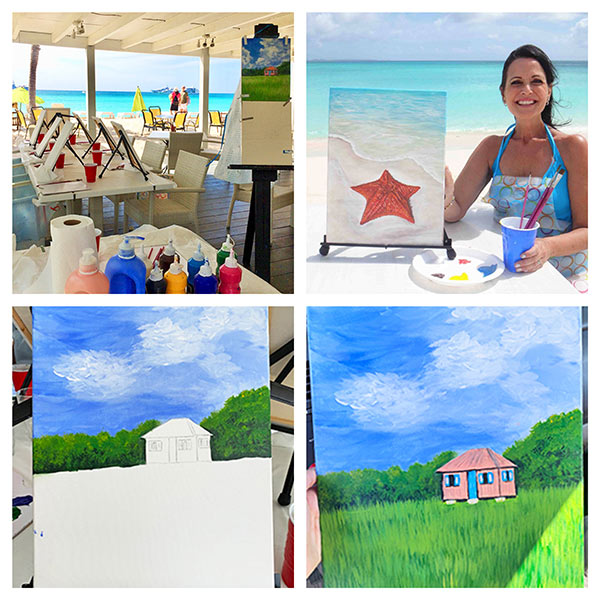 Devonish Art Gallery's NEW Hours
Beloved Devonish Art Gallery has updated their opening hours. Pop in Monday, Wednesday and Fridays 10am-2pm to marvel at Mr. Courtney Devonish's creations.
The gallery also offers delivery to hotels and villas with a minimum purchase of $50 USD. Click here to browse online.
Note: In-person shopping is open to guests who are outside of "the bubble."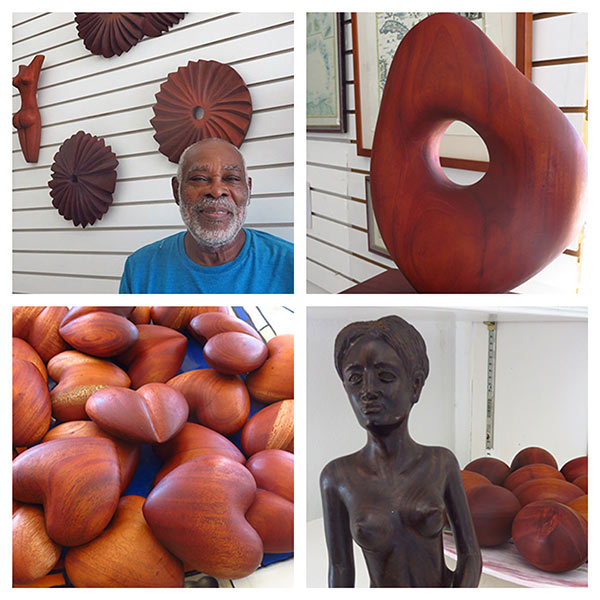 da'Vida's Bayside Grill and Tamarind Lounge Are OPEN!
Everybody's favorite spot on Crocus Bay is serving up excellent beach eats by day and exquisite tapas come sun-down.
da'Vida's Bayside Lounge is open Friday-Sunday 11am-5pm. The Tamarind Lounge is open Friday and Saturday evening 6-9pm.
Note: da'Vida is open to guests who are outside of "the bubble."
---
Where to Stay This Spring?
Beach Escape Villa
At Beach Escape Villa, tranquility is a shore thing.
Our family fell in love with Beach Escape Villa many moons ago, based on its location alone. A villa with chic beach house charm, Beach Escape is true to its name.
Set on secluded Sandy Point beach, at Beach Escape you are directly on sandy beachfront.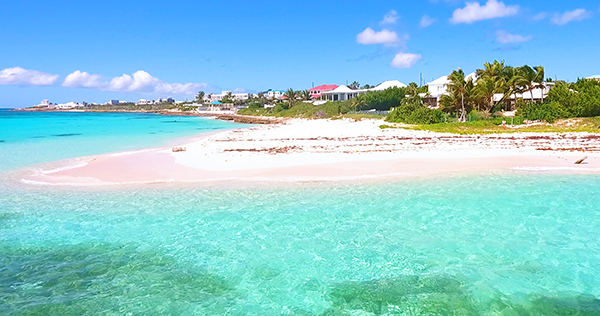 Beyond location, Beach Escape is one of the most comfortable and user-friendly villas in Anguilla.
Five bedrooms, plush media room, modern kitchen with outdoor cooking options and indoor and outdoor dining and lounging spaces span the villa's property.
Two heavenly master suites are in the villa's main house, while two additional master suites and a twin room are in the guest house.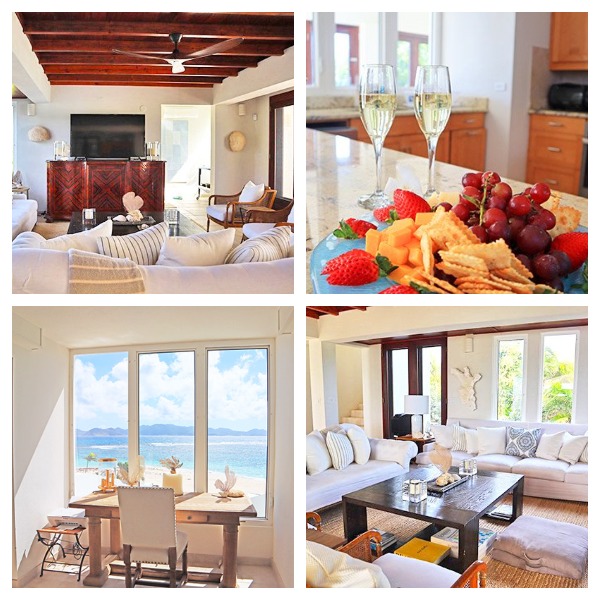 With direct beach access, grassy lawn, sandy front, Apple TV, SONOS, EVO grill, tropical landscaping, solarium-eque showers, oversized screened-in patios, luxurious outdoor couches…
Beach Escape is an ideal choice for a beach escape!
More on Beach Escape Villa
NOTE: One of the defining aspects to Beach Escape is its beachfront location. Throughout the stay-in-place period, you have access to all "bubble" activities and the villa's sandy beach.
---
Long-Term Rentals From Jackie Pascher
Our good friend, Jackie Pascher at Island Dream Properties has a plethora of approved properties ready to rent short-term and long-term.
Jackie's collection of villa listings is unrivaled. She has a huge inventory of villas in all price categories! (For Jackie's villa rental listings, click here.)
Here are two of our favorites...
Villa Zebra
One of the most popular Anguilla villa rentals, Zebra Villa is loved for its unique setting just a 5 minute walk to Meads Bay.
Recently renovated, the villa boasts a contemporary beach house look and feel. Oh-so-comfortable, Zebra Villa is complete with gourmet kitchen, spacious living areas, plush bedrooms, expansive terrace and a glistening pool.
More on Zebra Villa
Monthly rate: $20,000 for 3 bedrooms & beach access
Property details & photos: Click here
Book Zebra Villa: Click here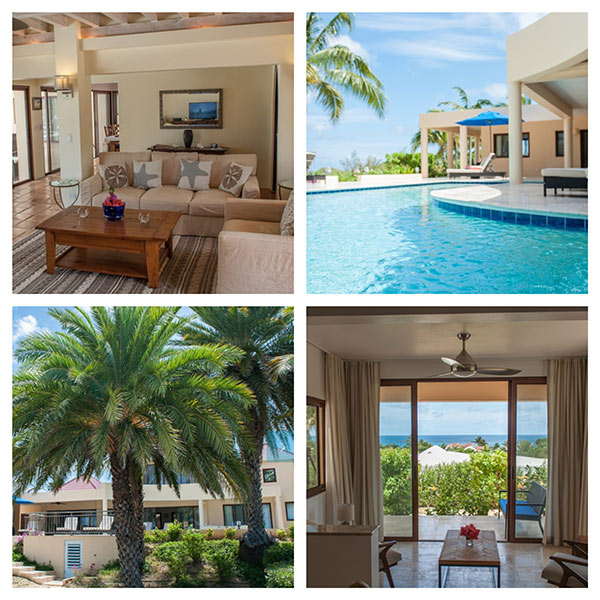 Villa Bramasole
Over-looking Caribbean blue and St. Martin, too, Villa Bramasole is heavenly!
The three bedroom, four bathroom villa gazes out to the Caribbean Sea and breathtaking mountains of St. Martin. Its oversized outdoor terrace features multiple lounging areas and a large swimming pool.
Inside, this modern villa boasts large indoor living areas, expansive kitchen with up to date appliances and marble counter tops, as well as a whole-house generator!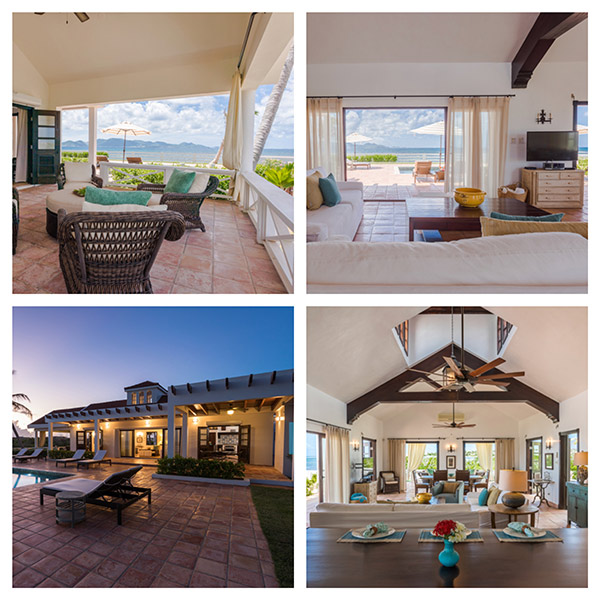 Thinking of a Much Longer-Term Stay?
Both Villa Zebra and Villa Bramasole are for sale!
For full details on these breathtaking properties, visit...
If you are planning a spring trip to Anguilla, click here to submit your travel application.
---
St. Marteen Tips!
If you are visiting Anguilla by way of St. Maarten this spring, don't miss a few "must do's" when it comes to dining!
Here are some of our top spots on St. Maarten/St. Martin...
---
A Shoal Bay Treat
Last but not least, let's meander along the shores of Shoal Bay. A walk on this beach always proves, tranquility is a shoal thing.
Click here for a dose of peace, calm & palms, Shoal Bay-style.
---
We have been missing you dearly here in Anguilla! We can't wait to SEA you soon.
Until then, sending you lots of warming Anguilla sunshine,
Nori & Louise
---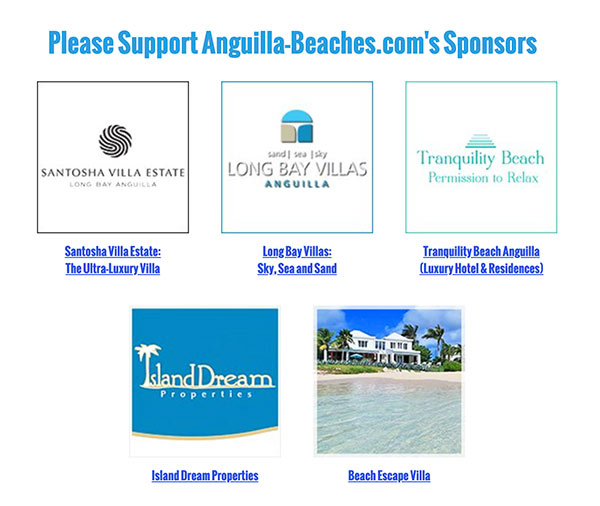 ---
Anguilla-Beaches.com