---
Combing Anguilla's Beaches for the Best
Anguilla Beach Lovers brings you a fresh dose of "Tranquility Wrapped in Blue" every month.
If you like this newsletter,, please do a friend a favor and "pay it forward."
If a friend did forward this to you and if you like what you read, please subscribe by visiting...
---
Issue #155, February 28, 2023
Anguilla dreamin'... On such a winter's day... 😌💭💗🏝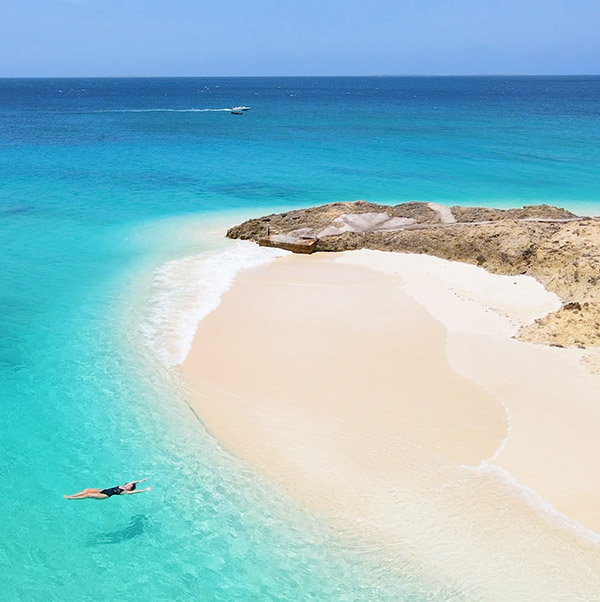 Without a doubt...
Anguilla is winter's antidote!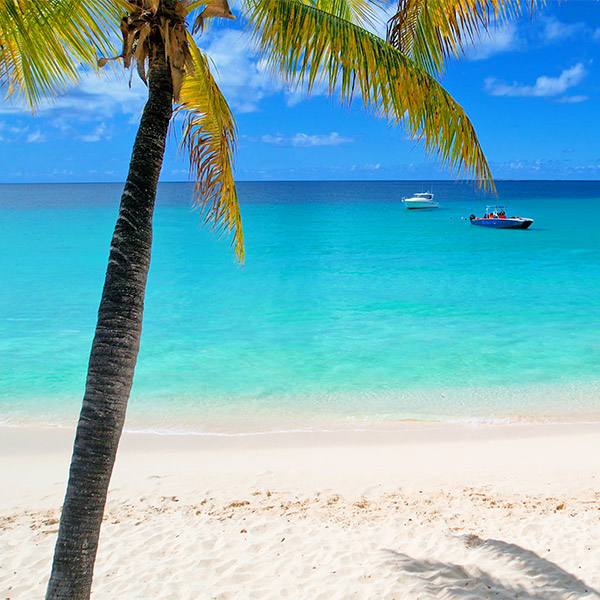 What's new since last time?
---
NEW on Anguilla Beaches YouTube
We have two special beach walks for you up on our YouTube page.
First, click to walk with us on Shoal Bay East.
This 2-mile strand of perfect white sand has been named the world's best beach (not just the Caribbean's!) by many top tourist magazines and authorities.
We love walking Shoal Bay. The sand is so powdery and stretches a mile, comes to a point with some fantastic reefs, and then goes another mile.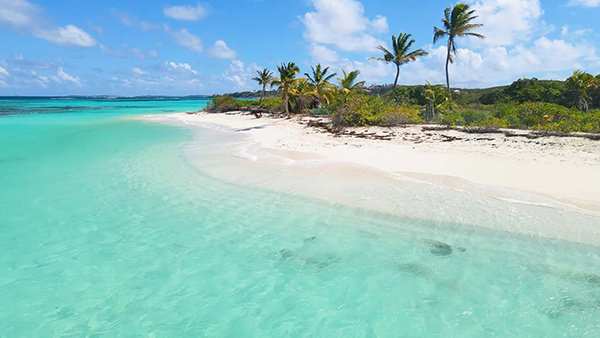 Several good beach bars sit right on Shoal Bay, too.
Situated in the middle of the beach, Olas is perfectly placed. It is within a few steps of the bay's enticing blue water.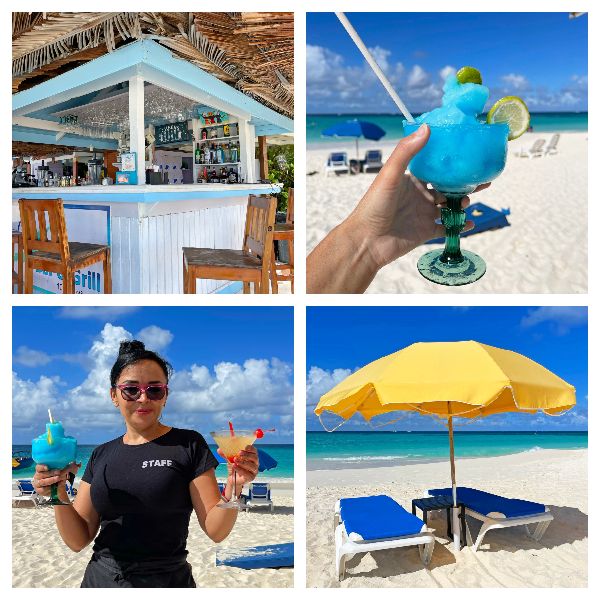 Keep strolling to the western end of Shoal Bay and you will come across Tropical Sunset. Nestled among the sea grape trees, days at Tropical Sunset are always a treat!
To walk on Shoal Bay east, click here for our new video.
Next, click here to float on in Meads Bay calm.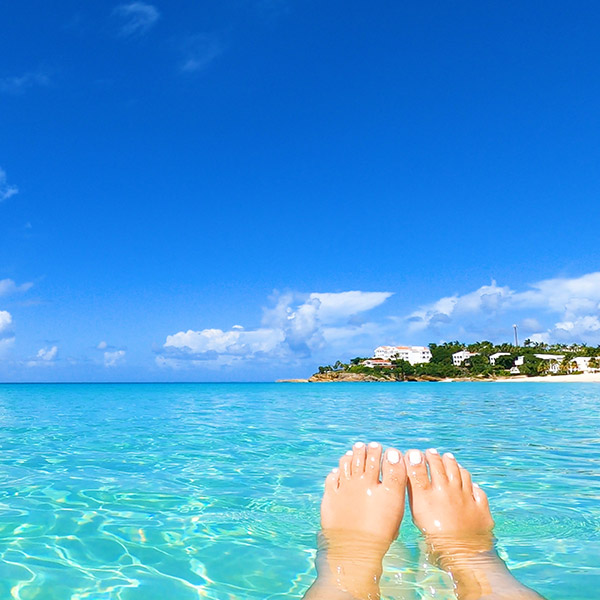 These heavenly seas are the ultimate in tranquility.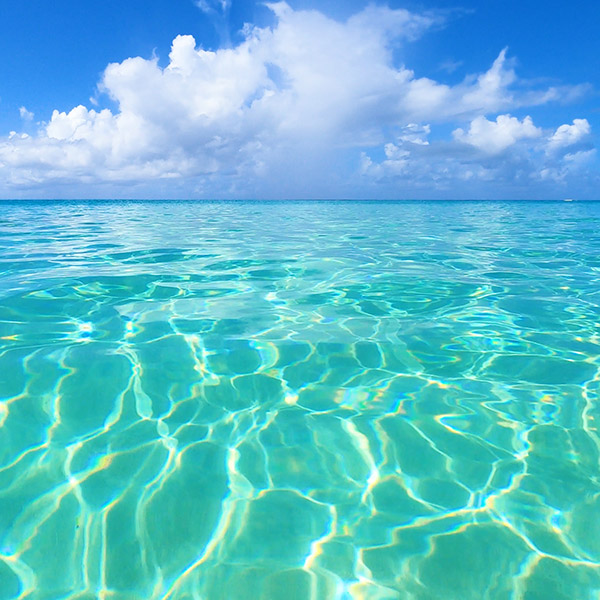 Like Shoal Bay, Meads is home to some of Anguilla's top spots. Four Seasons and Malliouhana book-end the beach. In between these iconic hotels, delicious restaurants line the sand.
Ocean Echo is one of our top choices...
Nothing says beach day like a juicy burger and an Ocean Echo Rumzie!
Tip: Ocean Echo, Tropical Sunset and Olas are Anguilla Card Partners. Save 10% at these restaurants and more when you use your Anguilla Card.
To never miss an Anguilla Beaches YouTube video, click here to subscribe to our channel.
Also on Meads Bay is...
---
Boutique Hotel: Tranquility Beach Anguilla
Opening right onto Meads Bay and right next door to some of the island's top restaurants, Tranquility Beach Anguilla's location is unmatched.
This is the spot to see and be seen, especially in the winter months when the jetset descend on the beach's shores.
Developers Ian "Sugar George" Edwards and Neil Freeman knocked it out of the park when they built this contemporary luxury hotel.
Inside, Tranquility offers gorgeous 1-2 bedroom units and 3-bedroom penthouse suites. Enjoy Meads Bay's awe-inspiring views in style from your very own terrace complete with hot tub.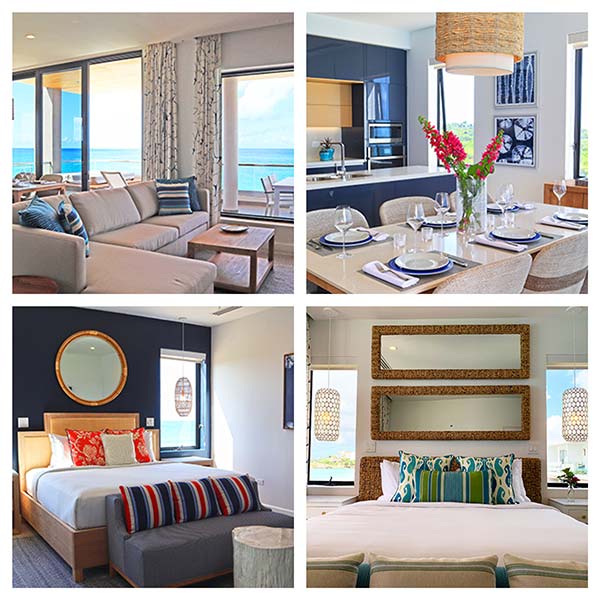 Choose an upper unit for endless vistas or enjoy having the beach right at your doorstep with a ground floor suite.
Either way, and whichever suite you choose, here at Tranquility Beach, life is blissfully sweet.
To Book at Tranquility Beach Anguilla...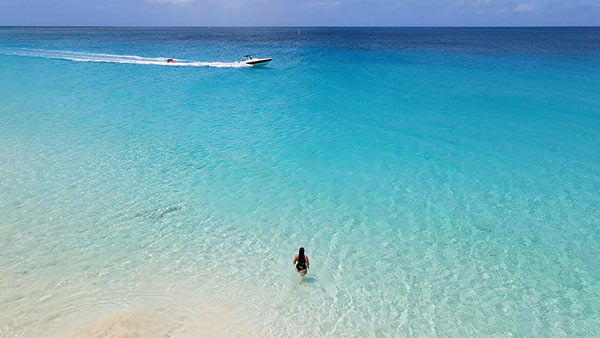 ---
Tokyo Bay is BACK!
Have you heard the good word? Beloved Tokyo Bay restaurant is back and better than ever!
Click here for our Tokyo Bay video.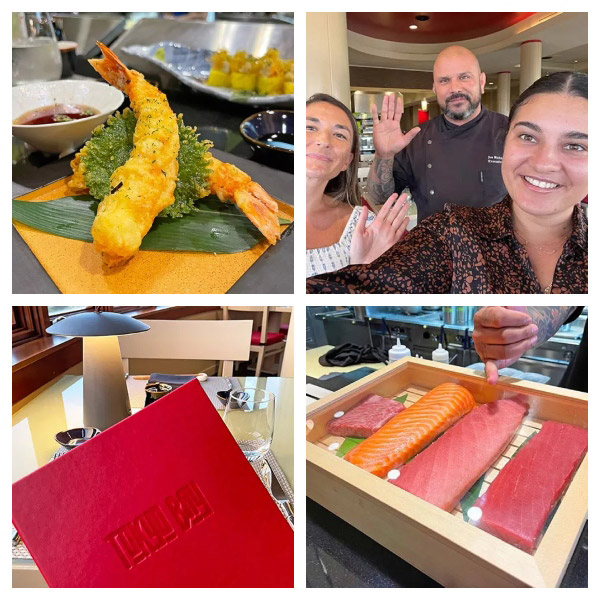 Re-opened under Aurora Anguilla, Executive Chef Joe Richardson has returned to Tokyo Bay and is pushing the restaurant's menu to new heights.
Two of our "menu musts?"
First up, the Land & Sea roll...
Shrimp tempura and avocado are topped with seared A5 wagyu beef. The decadence does not end there. Chef completes the roll with truffle ponzu and fresh truffles.
The aroma of truffles enhances every bite.
Flavor wise, the profile is spot-on. Truffle is wagyu beef's natural and best companion. The beef itself boasts a rich, smokey flavor from the Japanese charcoal.
When it comes to texture? Chef's wagyu is as soft as a summer's day.
No soy sauce needed for this roll. It is that extraordinary.
Another winning dish is the short rib gyoza...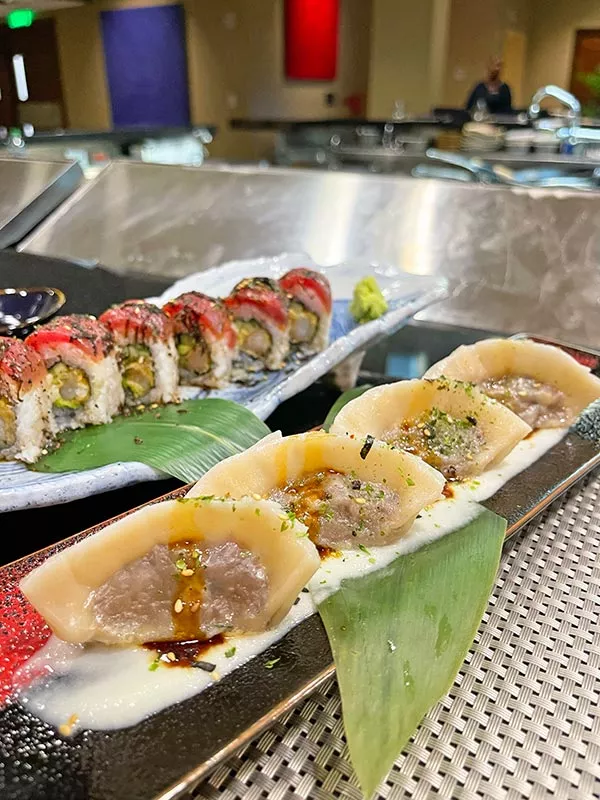 Homemade and hand-folded, these dumplings are prepared with love. Soft and steamed on top, and lightly fried on the bottom, they are stuffed with braised short rib and served on a bed of dashi onion purée laced with sweet soy demi.
The flavors are a complex and luscious mix of rich short rib, light dashi and savory sweet soy. If it wasn't for the rest of the menu, we could eat these all evening.
Click here for the full scoop on Tokyo Bay.
Tokyo Bay is just one example of the plethora of fine dining options you will find at Aurora Anguilla.
An example of a day-time favorite?...
---
Exquisite Eventide
It doesn't get better than this!
Right on Rendezvous Bay's pillowy sands, Eventide takes full advantage of its prime location.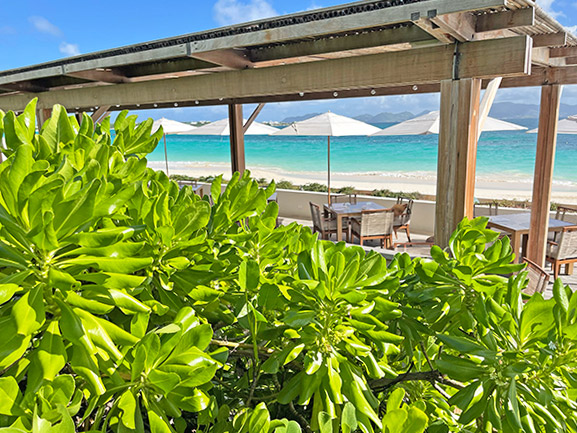 Here, frozen drinks are blended in the restaurant's famous circular bar. Refreshing lunch bites are served out on the dining area that extends over Rendezvous Bay's powdery-fine sands.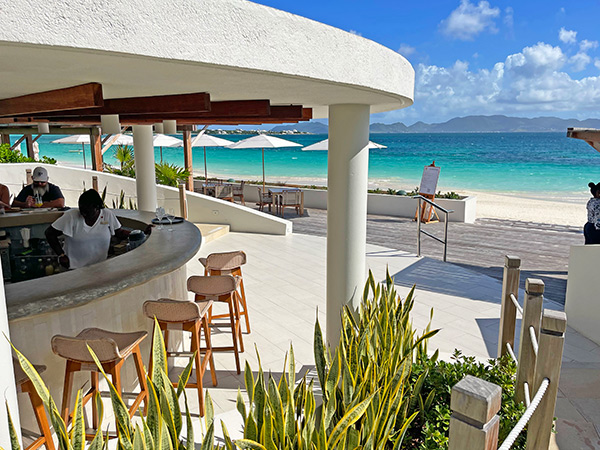 Aurora's menu pleases every palate with a variety of ultra-fresh salads (grown in the resort's hydroponic gardens), excellent burgers and sumptuous seafood eats.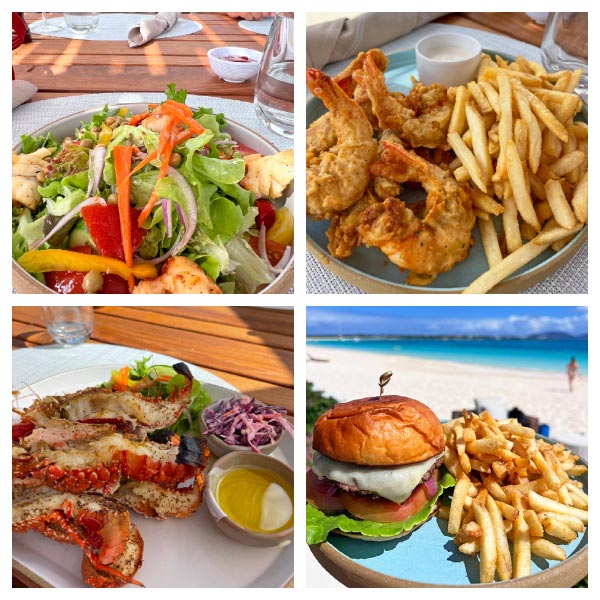 For our review of Eventide, click here.
For more on the dining options at Aurora Anguilla, click here.
---
Blowing Point's NEW Ferry Terminal
Blowing Point's NEW ferry terminal has officially opened!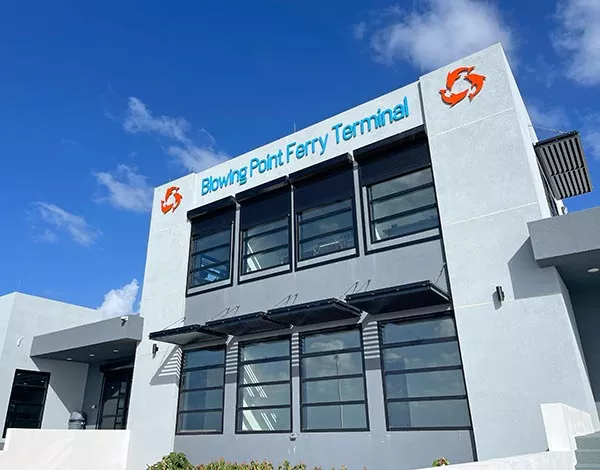 After months of careful planning and diligent construction, Anguilla's largest port of entry is complete.
Sleek, modern, comfortable and oh so user friendly, the team deserves a round of applause!
Traveling between Anguilla and St. Maarten is smoother than ever!
If you are traveling to Anguilla from St. Maarten, we recommend getting here with our favorite charter company, Calypso Charters.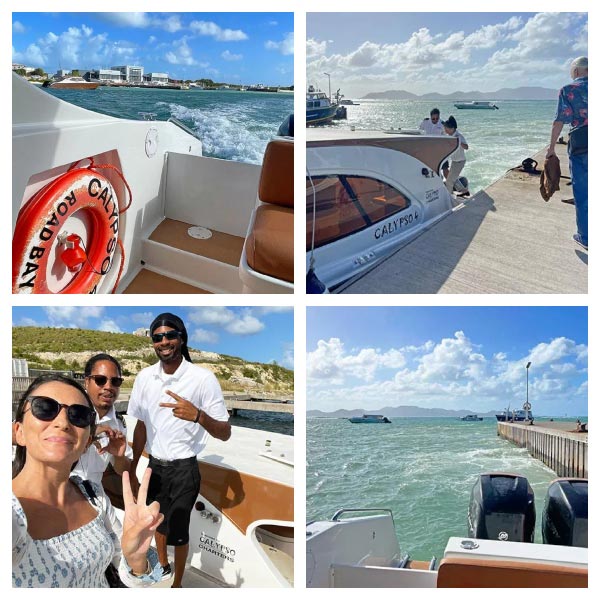 Kind, on time and with skilled captains, you are in excellent hands with Calypso's crew!
Calypso Charters is an Anguilla Card Partner. Save 10% with Calypso Charters when you use your Anguilla Card.
---
Starry Sunday Nights with DJ Deany at Arawak Beach Club
Nights are magical at Arawak Beach Club! Click here to see what we mean.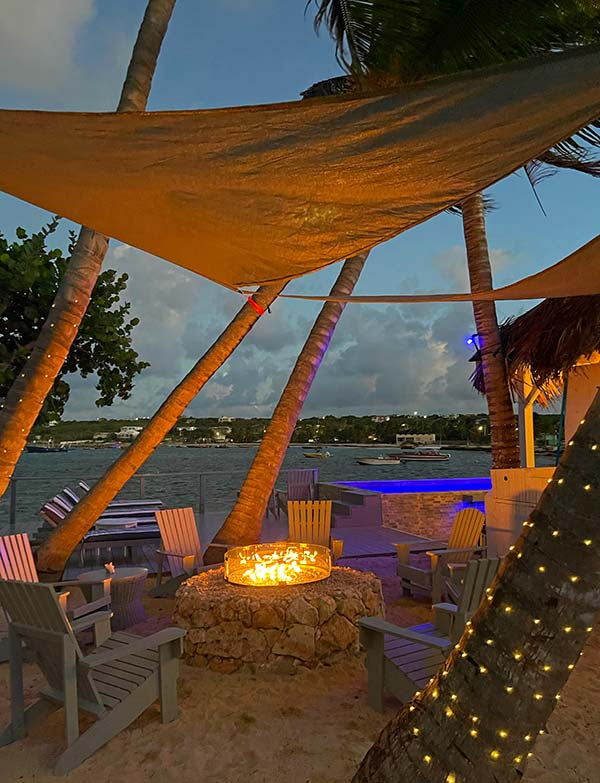 Every Sunday night, Arawak's Overboard Bar comes alive with DJ Deany playing 6-9pm.
Under the stars, next to the fire pit, with the sea breeze blowing through...
What more could you ever want to do?
One of Anguilla's most high value hotels, Arawak has excellent specials for snowbirds and folks seeking longer-term stays.
For details, click here to contact owners, Mindie & Judd.
For more on Arawak Beach Club, click here for our in-depth article.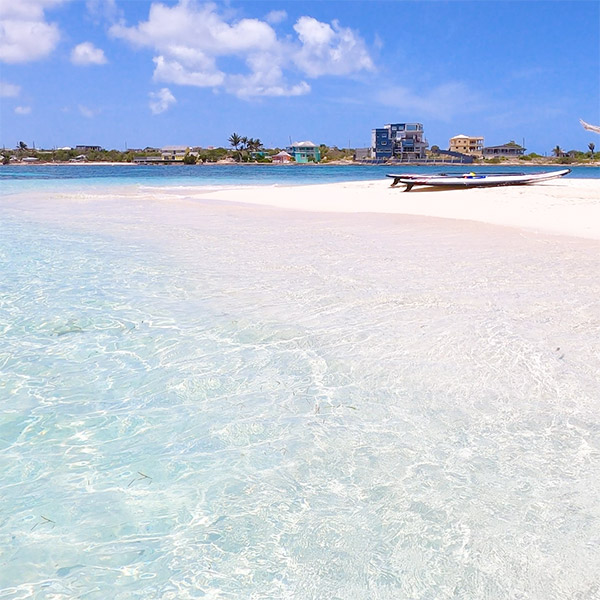 ---
Foodie Favorite: Bar Soleil
Malliouhana has long been one of the island's top spots come sunset hour. Perched high on dramatic cliff-top, the resort's bar, Bar Soleil offers a breathtaking view across Meads Bay and to the horizon.
The open-air seating allows for large parties to relax, loosen up and enjoy the upscale ambiance.
Large wooden shutters fold back, letting a gentle sea breeze blow in. The view of the sky and sea makes you feel like you are sitting in a tower in the sky.
Another defining aspect to Malliouhana's Bar Soleil? The beautiful and unique cocktails. One look at the cocktail menu and you are sure to be impressed.
We love the Soleil-Rita made with Don Julio Reposado, Cointreau, passion fruit, lime and citrus-passion flower espuma. It is finished with freshly picked basil leaves from the property!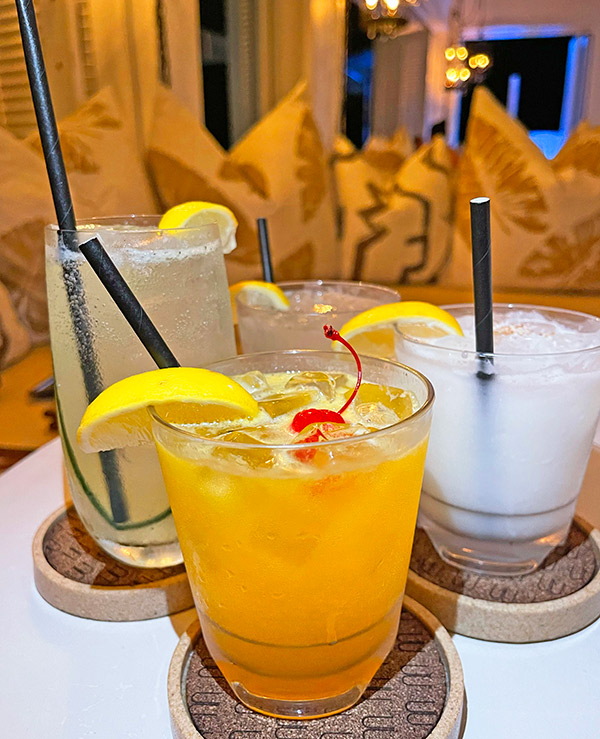 In addition to serving up creative cocktails, Bar Soleil serves lunch and dinner daily. The menu begins with a selection of small plates and dips. For a taste of all of the dips, order the grilled vegetable platter.
When it comes to sandwiches and burgers, the Crispy Chicken Sandwich is impressive.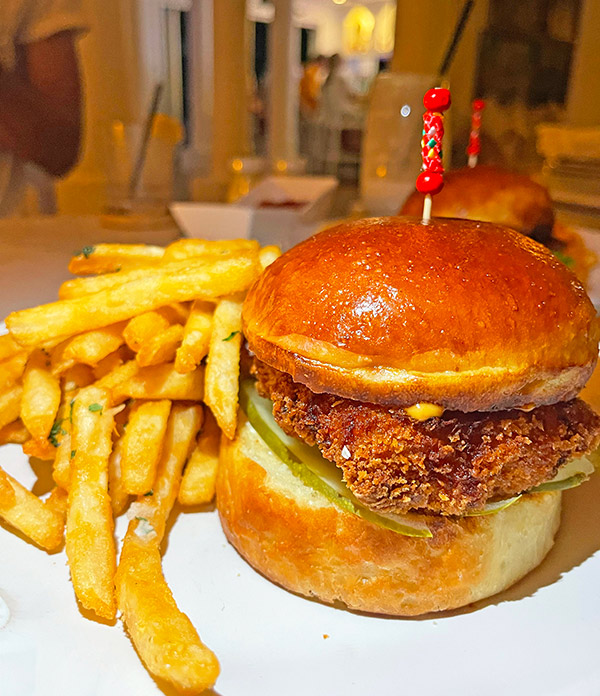 I am always a bit skeptical when it comes to chicken sandwiches as some tend to be too dry. But, oh boy! Did Bar Soleil change my mind!
A hefty piece of chicken breast, it is crispy on the outside and moist on the inside, lathered in a spicy mayo and ranch dressing. The slices of pickle bring a burst of freshness to each bite.
The crunchy French fries were also very impressive and, word of warning... very addictive!
Another must try? One of each taco...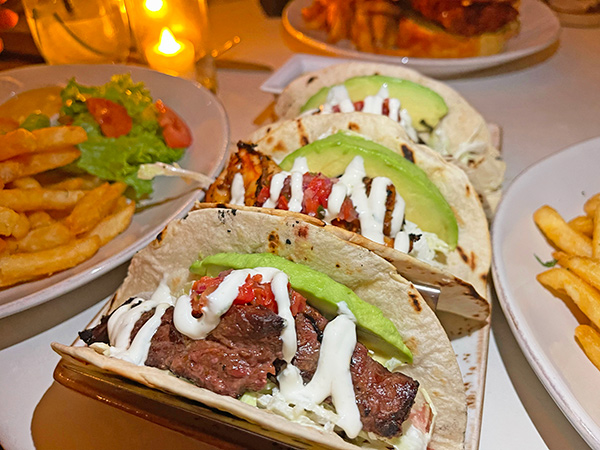 Skirt steak, grilled shrimp and chicken coming right up.
Served on soft flour tortillas with shaved cabbage slaw, lime crema, pico de gallo, fresh avocado and home made passion fruit hot sauce, they hit the spot!
For more on Bar Soleil's NEW menu, click here.
Bar Soleil is an Anguilla Card Partner. Save 10% at Bar Soleil when you use your Anguilla Card.
---
Anchor Miniature Golf Has Re-Opened
Did you know that Anguilla is home to an immaculate 18 hole mini putt golf course? It's true!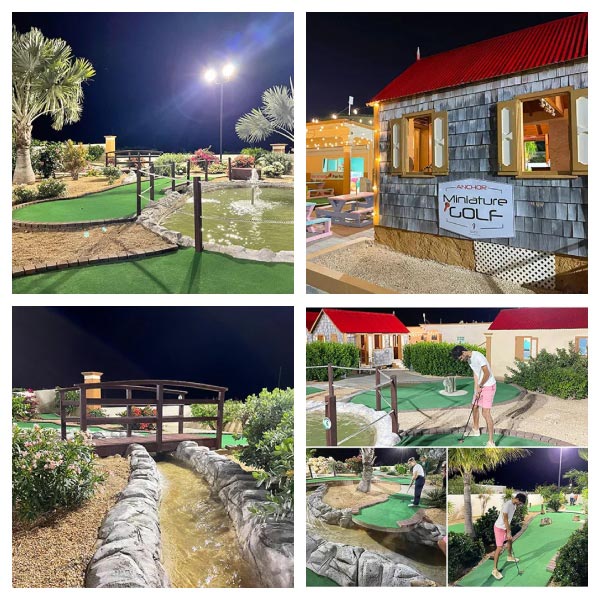 Set in Island Harbour with a picturesque West Indian-style cottage, you wouldn't imagine that this colorful wonderland is tucked away in the island's East End.
More on Anchor Miniature Golf.
---
Moonsplash is Right Around The Corner
Mark your calendar! Bankie Banx's famous Moonsplash is coming up.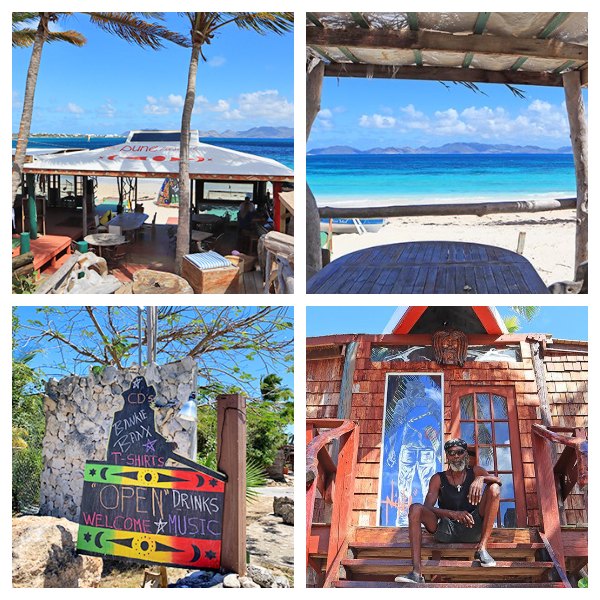 The 33rd annual event, Moonsplash will be held March 10-12, 2023.
Join legend Bankie Banx for one of the Caribbean's most highly anticipated music festivals.
For the full line up and to buy tickets, click here.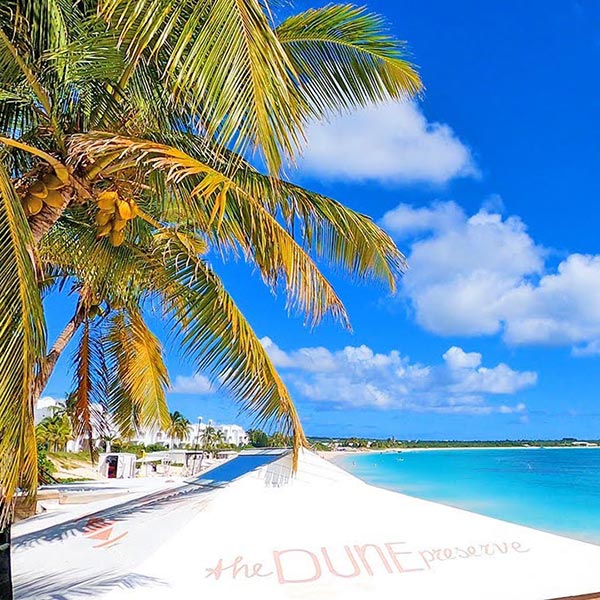 If you are planning a trip to Anguilla for Moonsplash, there is no better place to stay than at Aurora Anguilla.
Just a short stroll down the beach, at Aurora you are a stone's throw from all of the Moonsplash action.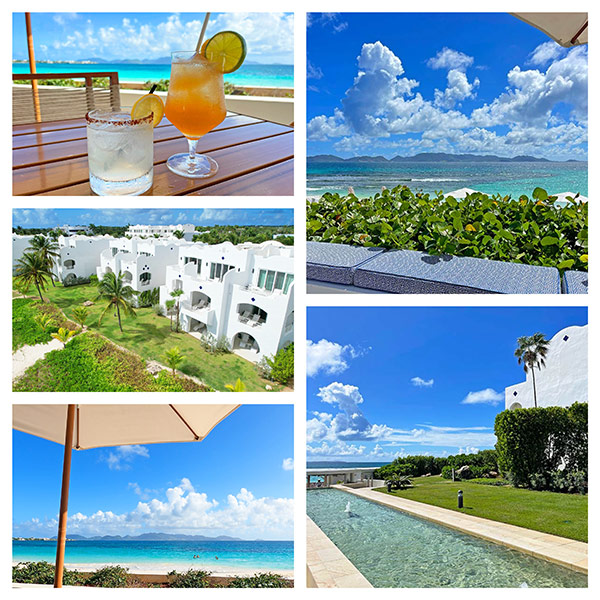 For More on Aurora & To Book Your Stay...
---
Fly To Anguilla In Style With Tradewind Aviation
Premier airline, Tradewind Aviation is holding excellent specials through the season!
Belmond Cap Juluca: Fly Tradewind's scheduled service and stay at Cap Juluca to receive complimentary VIP Experience ($200 value) at the San Juan Airport and an exclusive discount on Cap Juluca accommodation. Private charter clients receive 5% off Tradewind private charter and an exclusive discount at Cap Juluca. Valid through December 31, 2023.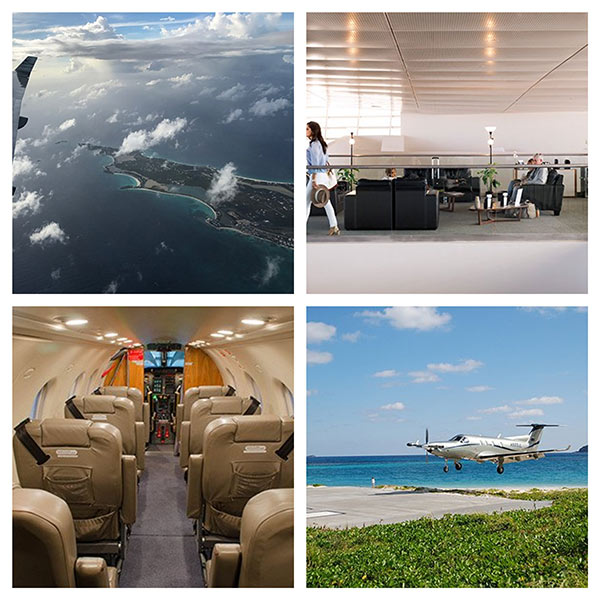 Malliouhana an Auberge Resort: Fly Tradewind's scheduled service and stay at Malliouhana for 4 nights to receive: a complimentary 5th night at Malliouhana, complimentary VIP Experience in the San Juan Airport from Tradewind ($200 value), complimentary cabana and refreshments at Malliouhana, and $500 resort credit. Valid through April 10th 2023.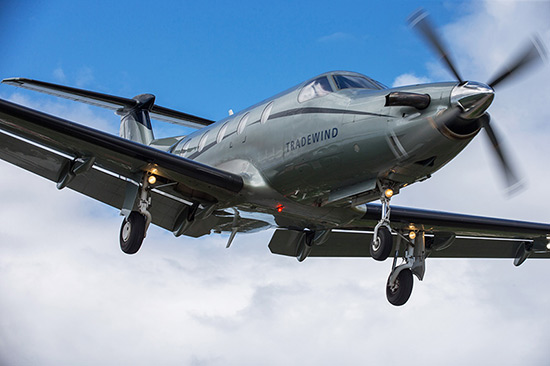 Travel Tip: If you are traveling to Anguilla, Tradewind is a convenient and comfortable choice. Their schedule times with the arrival of major airlines into San Juan, Puerto Rico.
Not only are its times convenient, the luxury airline provides a host of other perks. For example, when you book with United, you can book all the way through to Anguilla on major booking engines like Expedia (use Anguilla's airport code = AXA).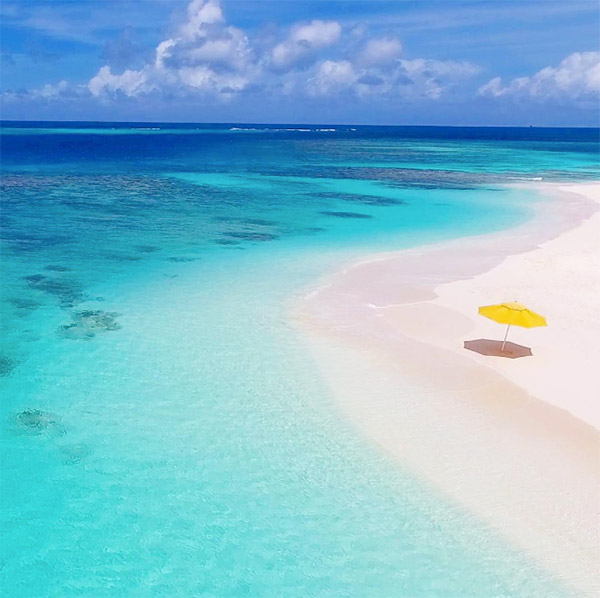 In addition to the specials above, Tradewind offers 5% off private charters and 10% off scheduled flights - for Anguilla Card Holders.
Click here to get your Anguilla Card.
---
A Winter Beach Escape
The best way to beat those winter blues? Swap them for Anguilla blues!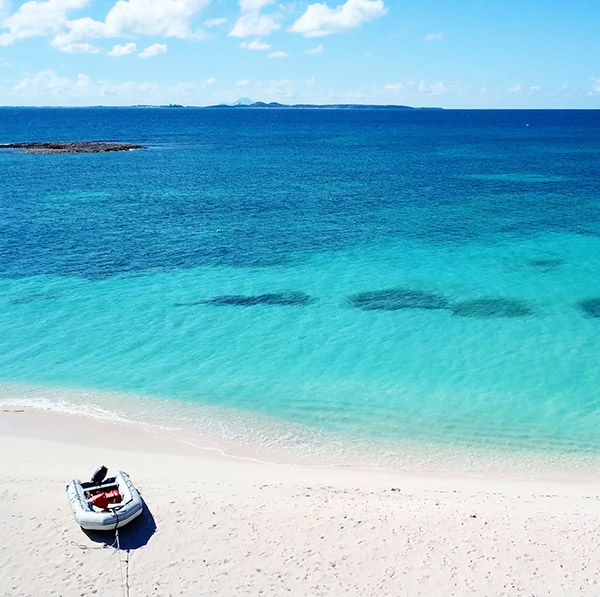 When it comes to a soothing getaway, no villa fits the bill quite like aptly named, Beach Escape Villa!
Set on secluded Sandy Point beach, at Beach Escape you are directly on sandy beachfront.
This special spit of sand has long been a family favorite for quiet days at the beach. The water sparkles in a million shades of blue. Gazing out to St. Martin, Sandy Point is one of Anguilla's best kept secrets.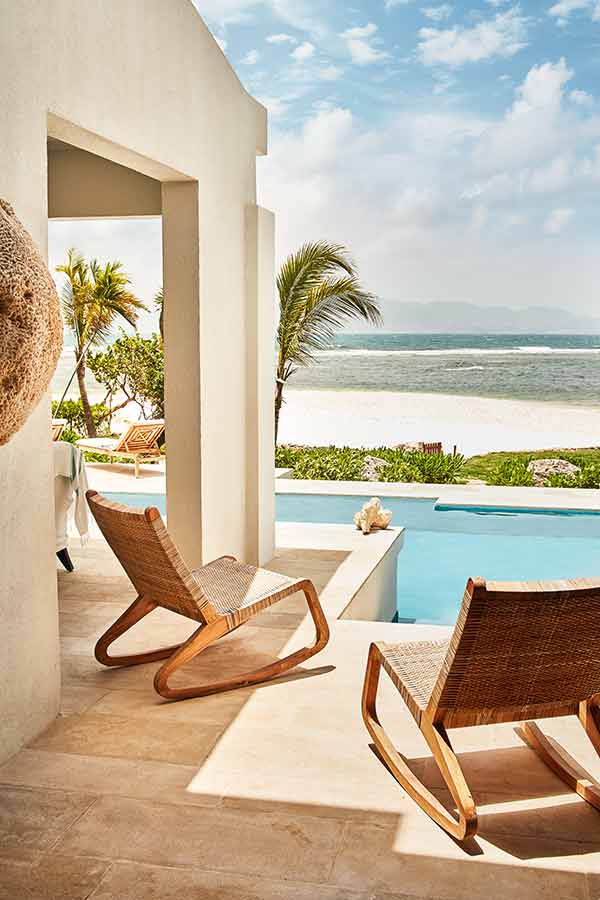 The five-bedroom property opens directly onto this special made. The property is made up of two buildings surrounded by lush tropical landscaping. Marrying classic West Indian charm with contemporary beach house chic, Beach Escape is the dream Caribbean villa.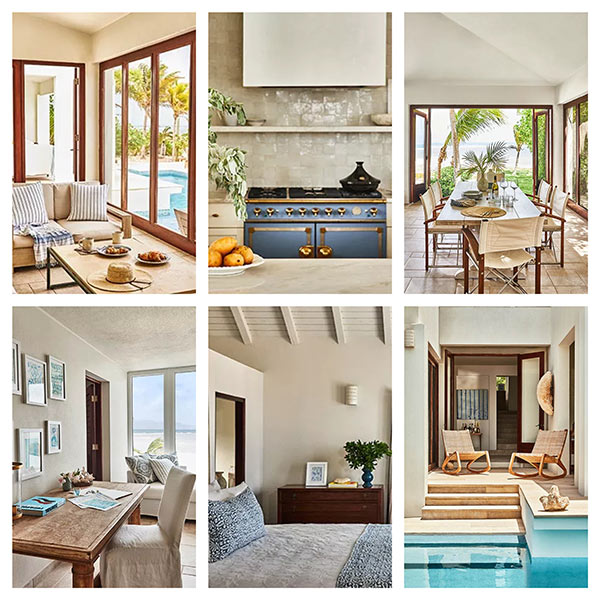 NEWLY renovated with luxurious stone tiles, European range, and plush couches and king beds, Beach Escape offers it all.
Click here for a new look inside Beach Escape Villa.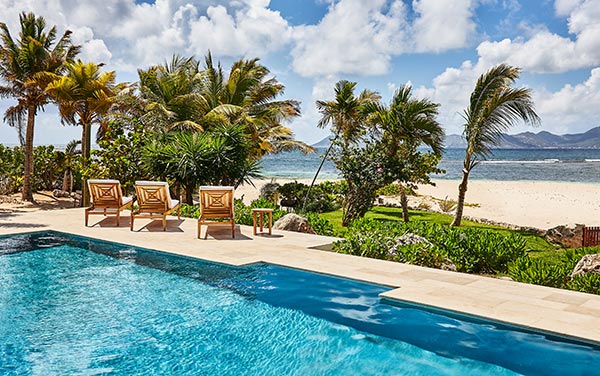 To Book Your Beach Escape
---
Thinking of a Much Longer Anguilla Getaway?
Our good friend, Jackie Pascher of Island Dream Properties has terrific, high-value real estate listings!
Step Inside: Panarea Villa
Set in the island's West End near Belmond Cap Juluca, Four Seasons Resort and Anguilla's best restaurants, Panarea's location is ideal.
Here, Meads Bay, Barnes Bay, Shoal Bay West and Rendezvous Bay are merely a 5 – 10 minute drive.
Built by the same builder who constructed Cap Juluca, this beautifully landscaped property lays out over 0.5 acres with 3 bedrooms, 4 bathrooms, full gym, pool and laundry room.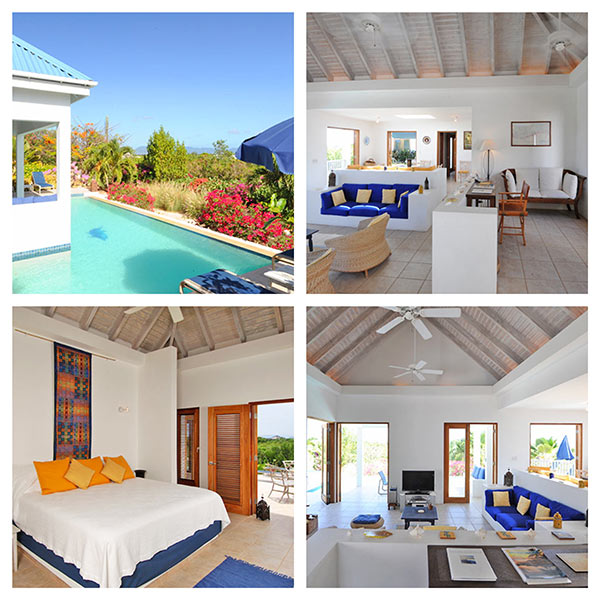 The main floor features a spacious living room, dining room, kitchen, master bedroom with ensuite and a guest bedroom with ensuite.
Outside, the pool deck has a sparkling pool and air-conditioned gym.
Upstairs, the second floor features an additional bedroom with balcony with gorgeous sea views.
Breezy, beautiful and with an idyllic setting on Anguilla's West End, Panarea is a high-value property.
Panarea Villa is listed at $1,045,000.
Click here for full details on the property.
---
---
If you enjoy this newsletter and our Anguilla videos, please spread the word about us on TripAdvisor.
If you are planning a trip to Anguilla, get your Anguilla Card here!
We can't wait to SEA you on the beach 💗🏝
With lots of warming Anguilla sunshine,
Nori & Louise
---
Anguilla-Beaches.com
---