Anchor Miniature Golf
Did you know that Anguilla is home to an immaculate 18 hole mini putt golf course? It's true!
Set in Island Harbour with a picturesque West Indian-style cottage, you wouldn't imagine that this colorful wonderland is tucked away in the island's East End.
Welcome to Anchor Miniature Golf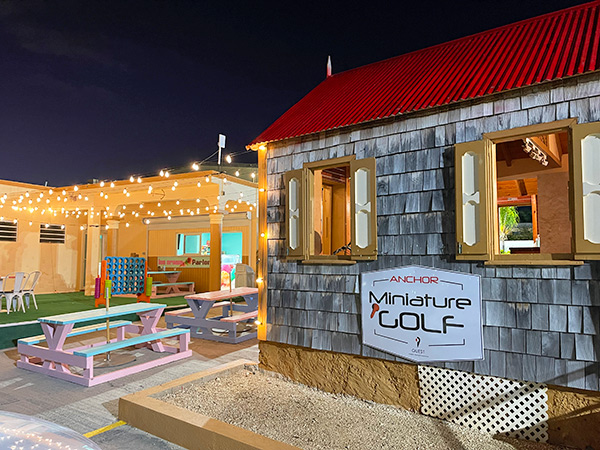 Eighteen manicured holes lay out beautifully, complete with dark greens, vibrant flowers, tropical plants and eye-catching water features.
The course is especially magical when it is lit up at night. It almost feels like it belongs in Alice in Wonderland.
Tropical Landscaping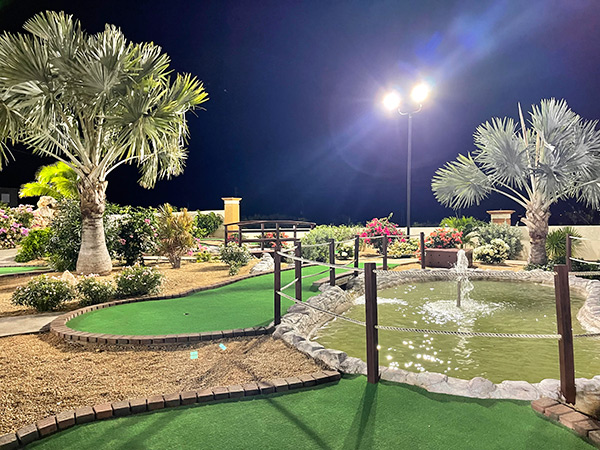 With rocky outcroppings, waterfalls and bridges... we weren't surprised when the owners told us they had a professional come in to create this mini putt oasis.
Water Features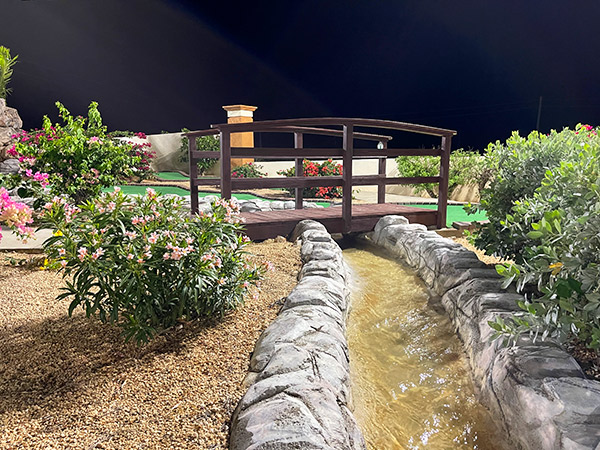 The 18 holes meander the property. Your ball wanders acround rocks, across ponds and even over a running river!
Pressure's On!

Be warned, though. This is no easy course.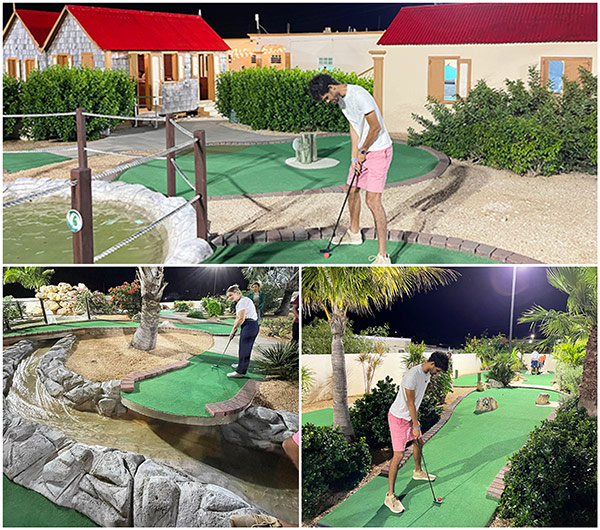 The final hole is especially tricky as it weaves into a historic building that highlights Anguilla's heritage with beautiful murals that depict elements of Island Harbour's history and livelihood.
Hole 18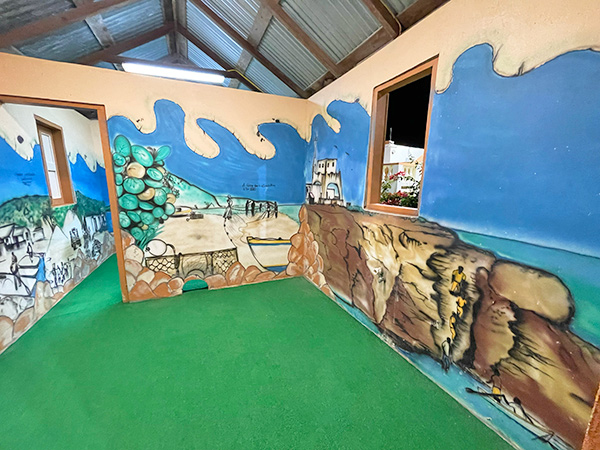 After a round of mini putt, and once you have won the title of Anchor Mini Putt Champ? Head next door to their canteen for a bite, ice cream and a refreshing soda.
The Canteen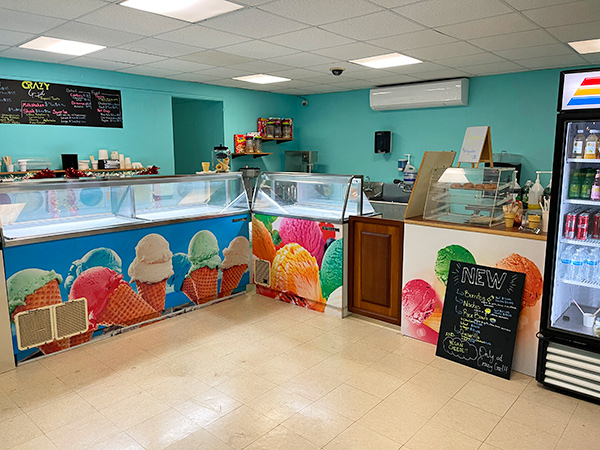 Colorful umbrellas provide shade and lunch benches are painted in bright mints, pinks and oranges. The lively colors only add to the jovial spirit.
A fun activity for all ages, Anchor Mini Putt is a must-do, especially for families.
Directions, Hours & Contact
Directions: Anchor Miniature Golf is set in Island Harbour. It is just after Le Bon Pain if you are coming from Shoal Bay.
Hours: Wednesday, Thursday – 2:30pm – 10pm. Friday 2:30pm – 7pm. Saturday 5pm – 10pm. Sunday 2:30pm – 10pm.
Tel.: (264) 582-5859