---
Combing Anguilla's Beaches for the Best
Anguilla Beach Lovers brings you a fresh dose of "Tranquility Wrapped in Blue" every month.
If you like this newsletter,, please do a friend a favor and "pay it forward."
If a friend did forward this to you and if you like what you read, please subscribe by visiting...
---
Issue #156, March 29, 2023
Beach more, for "shore" 🤗💗🏝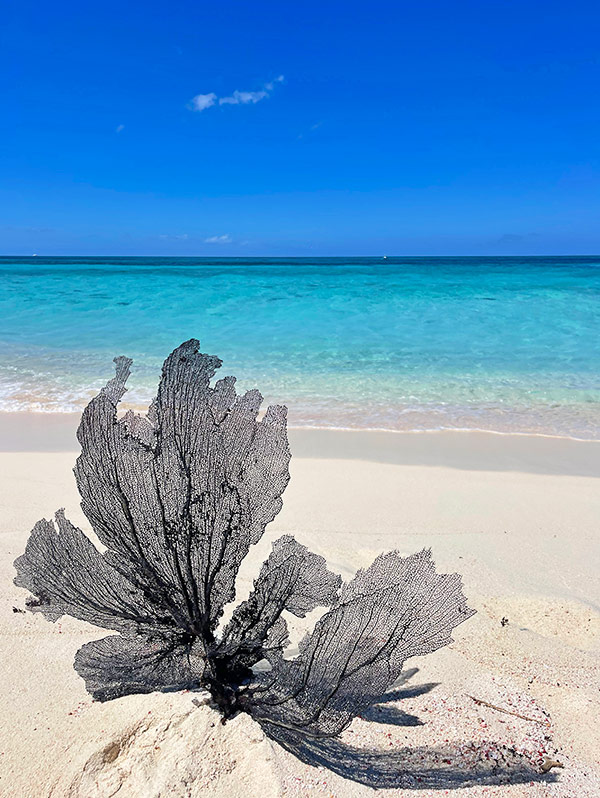 Do you hear that?...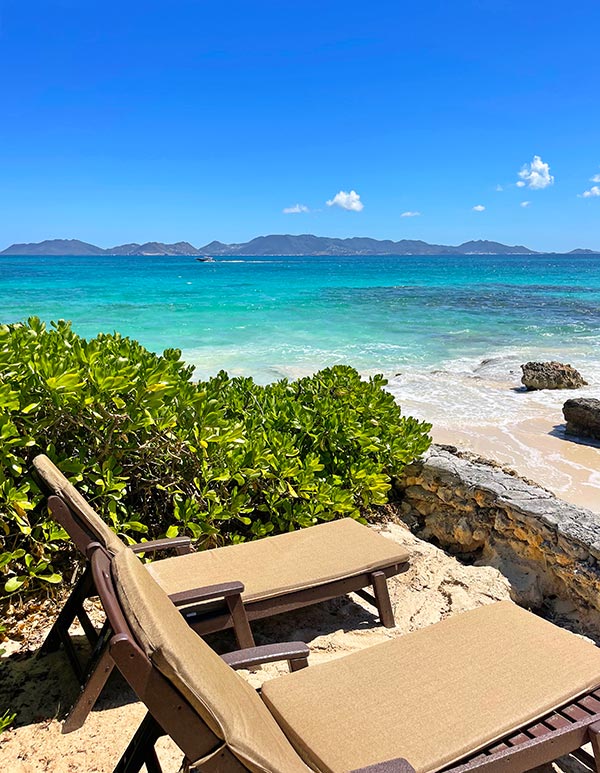 Anguilla is calling our names 🥰🥰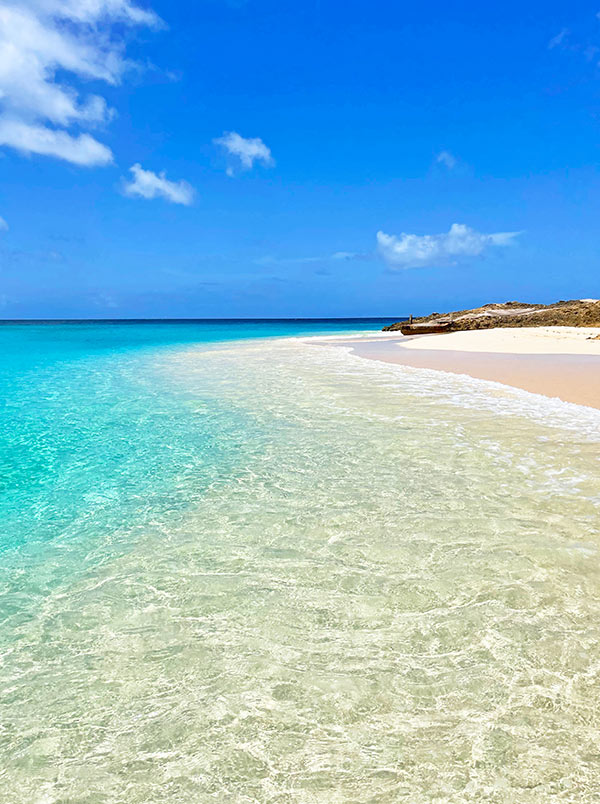 Let's "sea" what's new since last time...
---
NEW on YouTube: Top 5 Things To Do on Sandy Island
No 747s, no package deals, no mass-marketing tourism. Anguilla is as remote and private as you can get. Well, almost.
There is one Anguilla off-island cay so seductive in its idyllic-tropical-paradise beauty, taking you even further away from stress, hustle and bustle... a visit to Sandy Island is a must-do Anguilla activity.
Click here for our NEW Sandy Island YouTube video.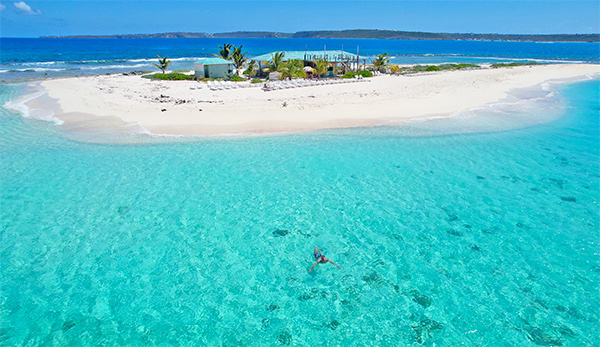 A Sandy Island excursion includes a boat ride, exploring/lazing on a spit of sand in the middle of clear turquoise blue water, well-made rum punches, and fresh-from-the-grill food.
How can you not want to make time for Sandy Island when visiting Anguilla? ;-)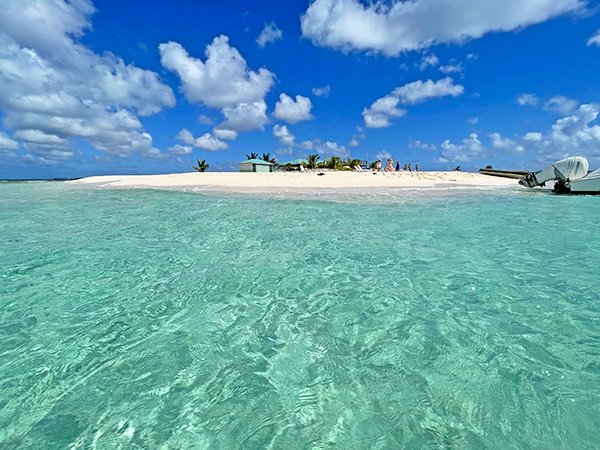 To get to Sandy Island, make your way to the Sandy Ground wharf where "Happiness," a small motor boat will meet you and take you over.
Once on-island? Cool Sandy Island cocktails coming right up!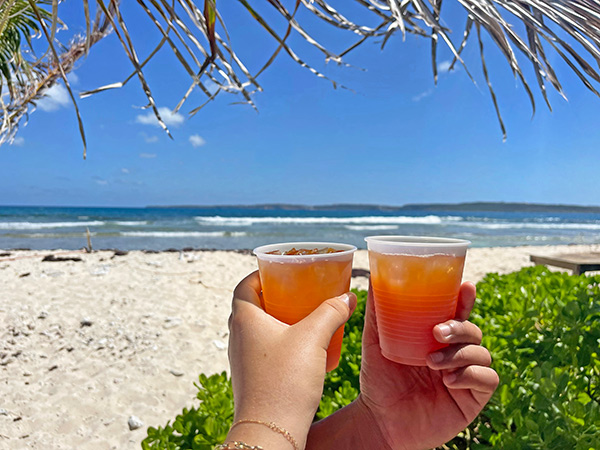 The classic rum punch is a must. If you have heard about Sandy Island, you have likely heard about the rum punches. I have to confirm - they are not overrated.
Tip: While at the bar, place your order for lunch. If the island is busy, lunch may take a bit of time. Until it's ready? Fun in the sun calls…!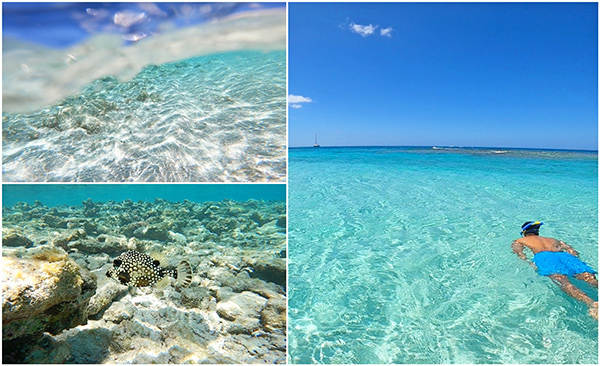 Sandy Island has a beautiful stretch of beach, perfect for strolling. The island is also surrounded by a number of reefs. Grab your snorkel gear and check out the reefs on the island's north and west sides.
The sea life around the island is breathtaking as the island's reefs are virtually untouched.
After a refreshing swim and snorkel? Lunch is served! The menu offers appetizers like salads, mango meatballs, coconut shrimp and baby back ribs...
Juicy ribs are lathered in a sweet and mildly spicy sauce. These are finger licking and addictive.
Main courses include grilled kebabs, lobster, grouper, snapper and...
Grilled crayfish halves are paired with a luscious butter sauce.
Another top choice? The extra-succulent snapper meal!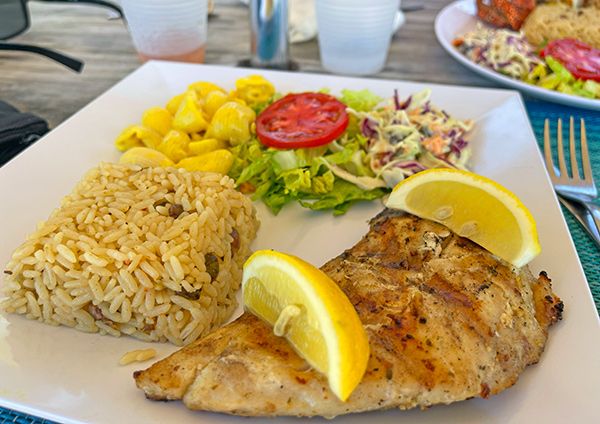 After lunch on Sandy Island?
Every Sunday, the island comes alive with Steel Pan sessions from 12-2pm.
They are the nicest of musicians, and may even give you a quick steel pan lesson!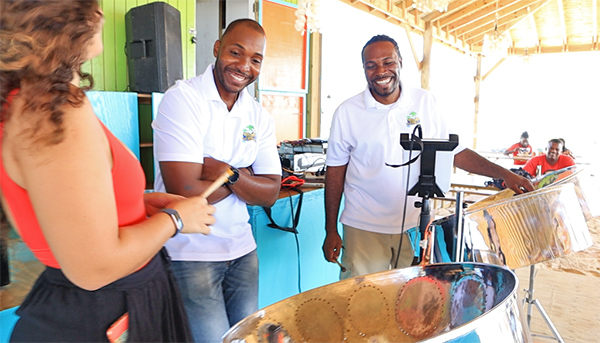 After drinks and dancing and BBQ eats? It's back to the beach!
And when you're ready to head home after a beautiful day in the sun? "Happiness" will take you back to Sandy Ground.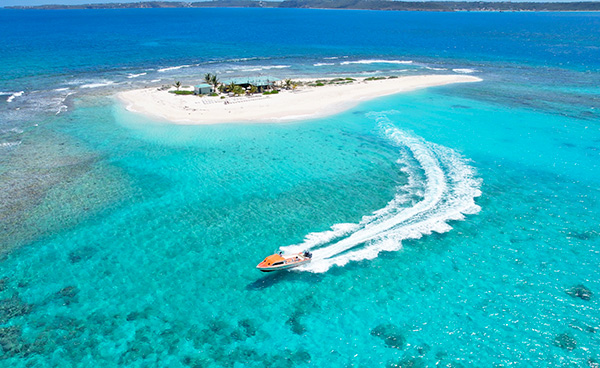 To hang out with us on Sandy Island, click here for our NEW YouTube video.
Sandy Island is an Anguilla Card Partner. Save 10% on food at Sandy Island when you use your Anguilla Card.
To never miss an Anguilla Beaches YouTube video, click here to subscribe to our channel.
---
The Best Beaches in The World
Did you know that Anguilla is home to some of the best beaches in the world?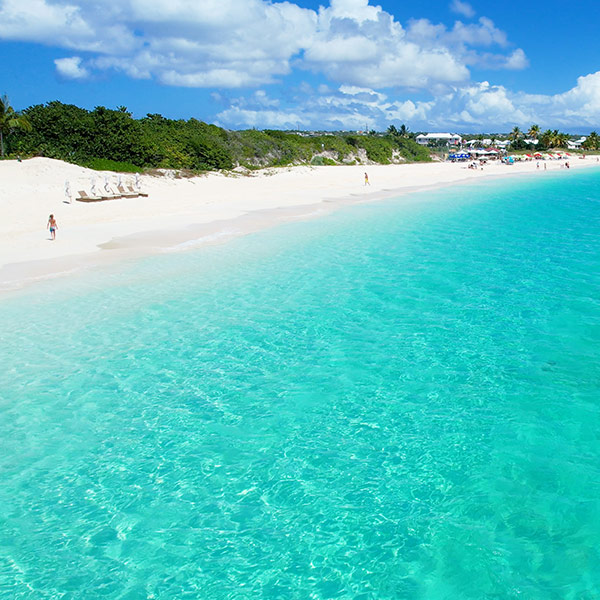 Our tiny island is famous for having not 1... not 2... but 33 glorious stretches of sand! That makes us one of the beach-iest countries in the world per capita 🏖️😉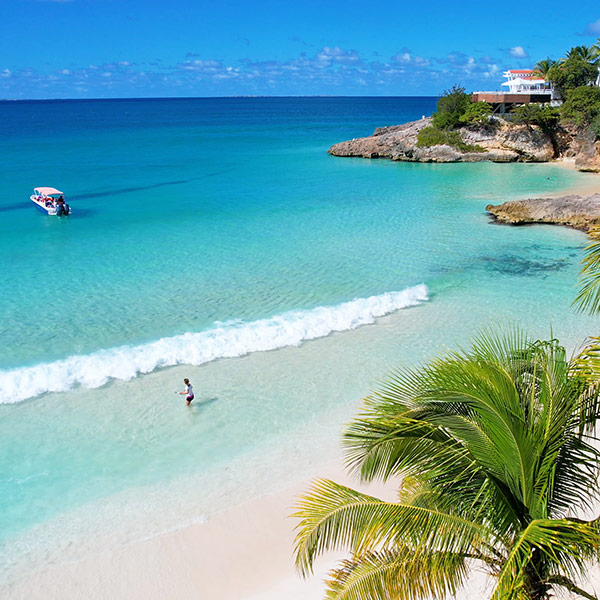 Many of these stretches of sand are award-winning. They are some of the best beaches not only region-wide but world-wide, too!
Our new drone video takes you on a tour of three of the very best.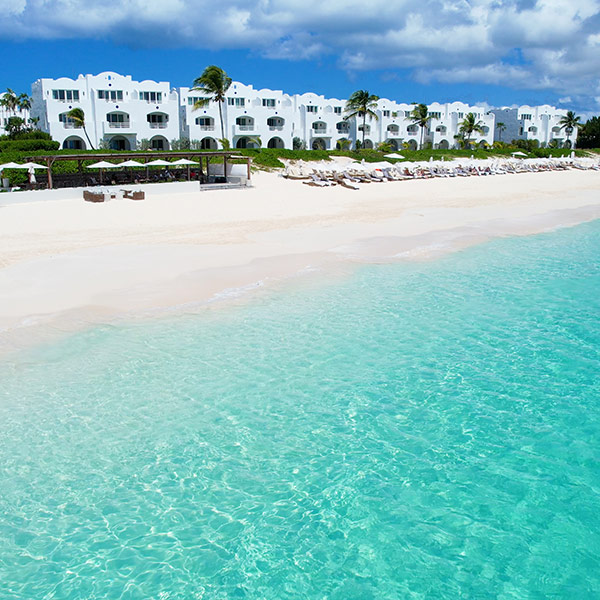 Rendezvous Bay: Our tour starts at breathtaking Aurora Anguilla set on heavenly Rendezvous Bay.
Meads Bay: Then, join us on Anguilla's North shore for relaxation on Meads Bay at beach restaurant, Jacala.
Shoal Bay East: Last but not least, let's laze away on the serene part of Shoal Bay East.
Grab your sunscreen and settle in for a beautiful beach treat!
Click here for brand NEW drone footage.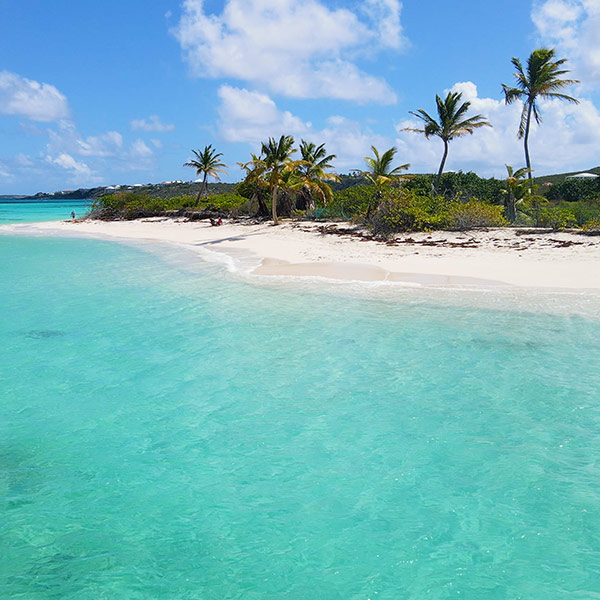 ---
Beach Chair Guide
Speaking of beaching, one question we get asked frequently is about beach chair policy.
"Can you rent beach chairs at the big resorts? Do restaurants include beach chairs with lunch? Are they available at an added cost?"
We have put together a complete beach chair guide for you, from Anguilla's West End to its East End.
Click here for the comprehensive beach chair guide.
---
Sunset Hour at Elvis' Beach Bar
Set in the village of Sandy Ground, Elvis' Beach Bar is a must for the most magical time of day.
Grab a classic rum punch, order a heaping plate of nachos (the best on-island!) and prepare for a magical myriad of sights and sounds...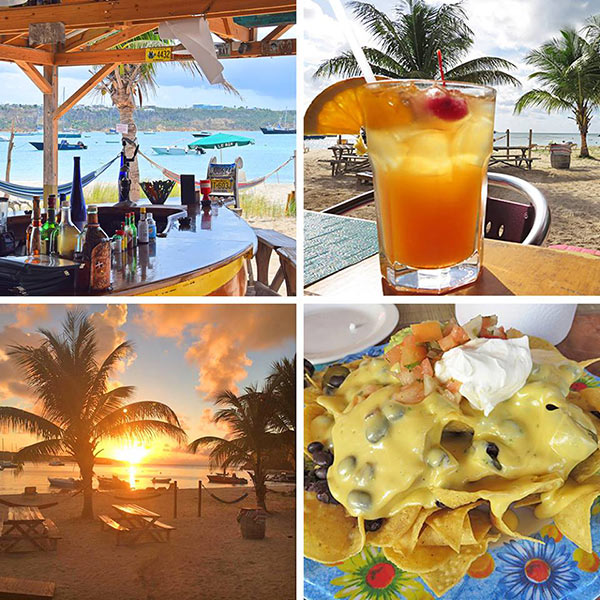 Click here for a NEW relaxing sunset video of Elvis' at sunset hour.
Elvis' Beach Bar is an Anguilla Card Partner. Save 10% at Elvis' when you use your Anguilla Card.
---
NEW to YouTube: Anguilla Shorts
Have you seen our bite-size beach videos?
NEW to our YouTube page is our series of short videos, all about beaching, eating and soaking up the Anguilla sun!
Click here for one of our most popular "shorts" that takes you to Aurora's Eventide restaurant.
To never miss an Anguilla Beaches YouTube video, click here to subscribe to our YouTube channel.
---
Coming Up: Food & Fun at Festival Del Mar
Attention, seafood lovers Festival Del Mar in Island Harbour is coming up quick...
One of Anguilla's top events for BBQ, Johnny cakes and above all - ultra-fresh seafood, Festival Del Mar is held every Easter weekend in Island Harbour.
This year it will be taking place April 8-9th.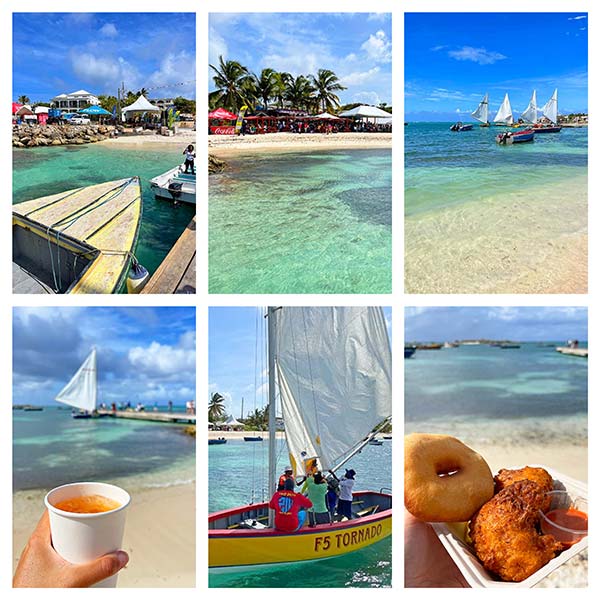 A celebration of the sea with deep sea fishing contests, live steel pan music, sailboat races, and seafood of all kinds, Festival Del Mar is a favorite Anguilla event.
To read more about this magical weekend in the heart of Island Harbour, click here.
For a front row seat to all of the action, book your stay at Arawak Beach Club.
Set right in the heart of Island Harbour, Arawak Beach Club is a gem of a hotel.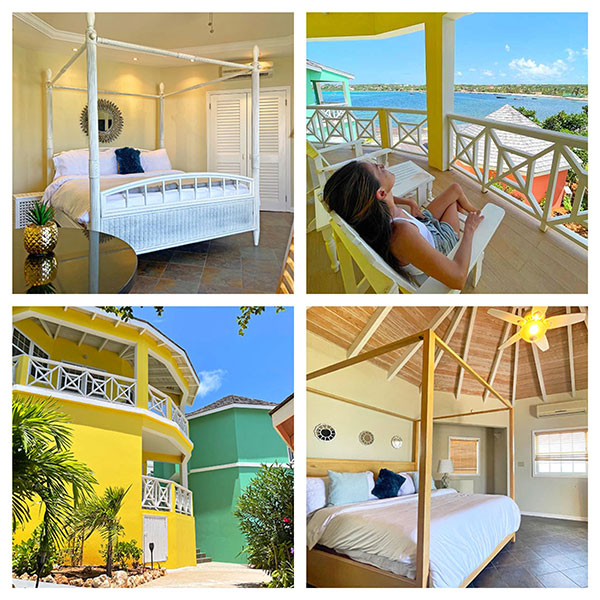 From its NEW glistening pool, to its plush and affordable suites, to its picturesque and unique location in Anguilla's East End, the reasons are many to love Arawak.
YouTube Video: Click for a new look inside Arawak Beach Club!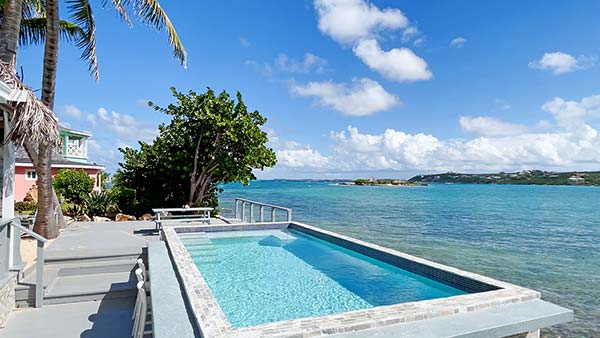 To book your stay at Arawak, contact owners Mindie and Judd...
Website: Click here
Tel.: 264-584-1214 or 264-584-1201
Arawak Beach Club is an Anguilla Card Partner. Save 10% at Arawak when you use your Anguilla Card.
---
NEW Asian Eats at Tipsy Turtle
Our hats go off to beloved Tipsy Turtle! This neighborhood favorite has introduced a brand NEW and mouthwatering Asian-inspired menu. Here are some of our "must have" dishes.
First up is the Pearl of Asia Ceviche...
Fresh local Wahoo is cut into thick cubes and mixed with local peppers, onions and tomatoes. The creation is steeped in a spicy marinade of cayenne pepper and lime juice, and served with a Japanese wakame salad.
Every bite is tangy, zesty, refreshing and palate-cleansing!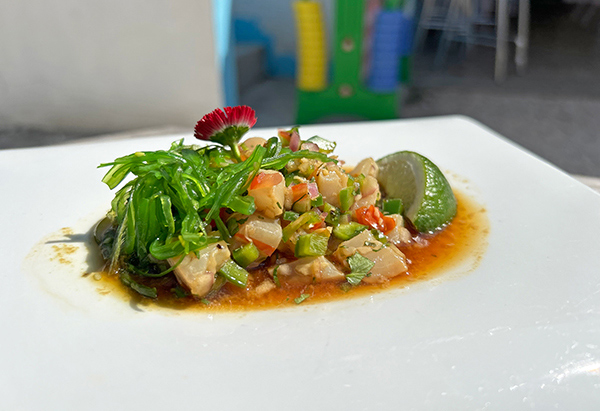 Next, Steamed Pork and Cabbage Pot Stickers...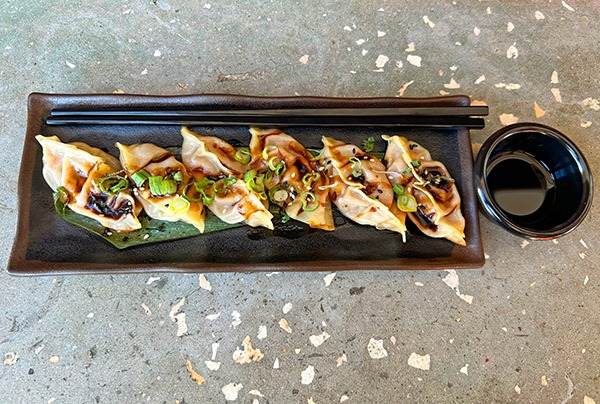 Steamed and then pan-seared, six pork gyozas are drizzled in a reduced teriyaki sauce and finished with chives and sesame seeds.
These little bundles of joy have the perfect amount of crunch and chew.
A great dish for sharing, we recommend getting two orders. One serving simply isn't enough!
Sushi lovers, rejoice! This roll will knock your socks off...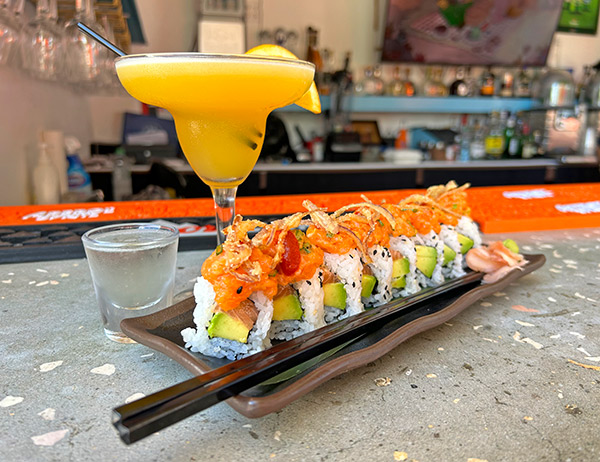 Made with big cuts of rich, fatty salmon and ripened-to-perfection avocado, this eye-catching roll is topped with spicy salmon and thin strips of onion tempura.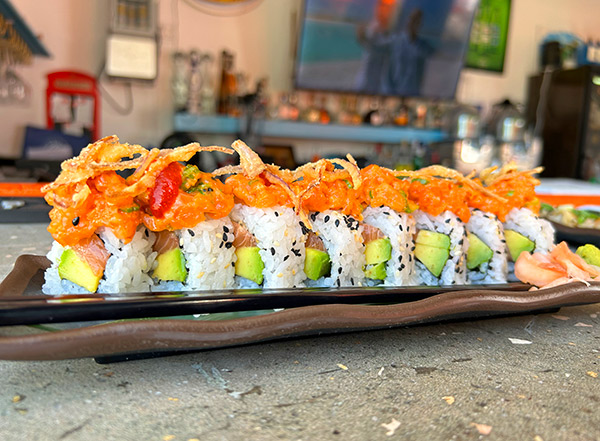 This roll is a knock-out. The deep flavors will make your tastebuds sing.
Rounding out the selection of Asian dishes is Tipsy Turtle's Crispy Rice...
Who doesn't love crispy rice? This dish is always a winner! Tipsy Turtle crisps their rice golden brown and tops each piece with a generous helping of sumputous spicy tuna and a jalapeno.
You will not want to miss Tipsy Turtle's NEW Asian eats!
For a full look at Tipsy Turtle, click here for our article.
Tipsy Turtle is an Anguilla Card Partner. Save 10% at Tipsy Turtle when you use your Anguilla Card.
---
Foodie Review: Mirabelle's
A tasty nightlife favorite, Mirabelle's has completely elevated the concept of "bar food." The magic happens in the kitchen, where owner, Mirabelle and her culinary team whip up innovative dishes all night long.
Their brand NEW menu opens with "Travel Through Tapas." The selection includes Indonesian chicken sate, British fish bits, Japanese tuna taktaki and French Baked Brie...
A wheel of creamy brie cheese is baked in a cast iron pan and topped with honey-caramelized fruit and nut compote. Talk about delicious! Spread the brie on the toasted slices of bread and you will be in heaven.
This starter is like a ticket to France!
Coming in as a close second favorite are the Korean Mandu Dumplings...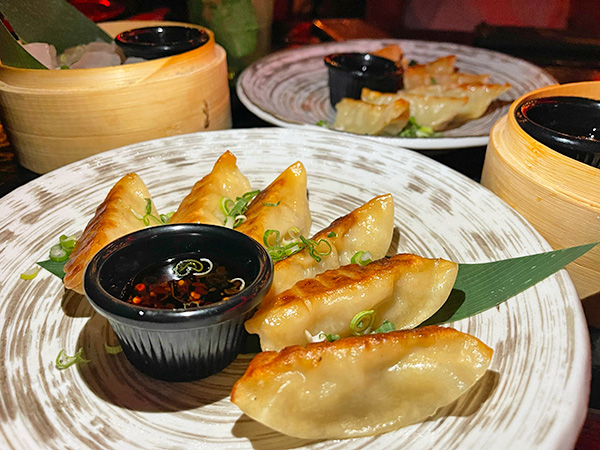 Minced pork fills delicate pastry. These little pieces of heaven are pan-seared and served with a sweet and spicy dip. These dumplings go fast! We suggest ordering two servings.
Are you a lover of dim-sum? Mirabelle's is the place to satisfy those cravings!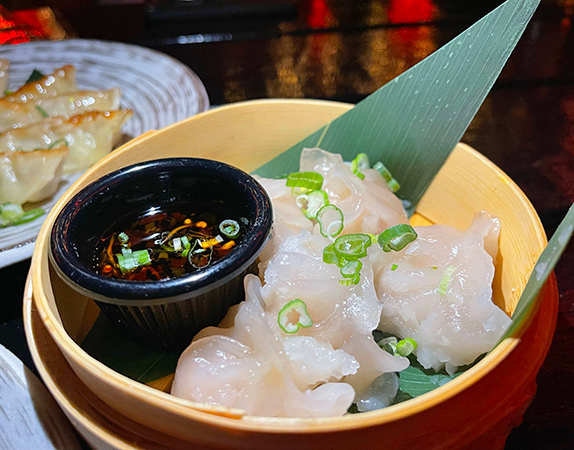 Steamed dim sum are stuffed with plump shrimp and served with a sweet and spicy dip. Garnished with green onions, the flavor is spot-on.
Another unique menu item is the Belgian Mussels...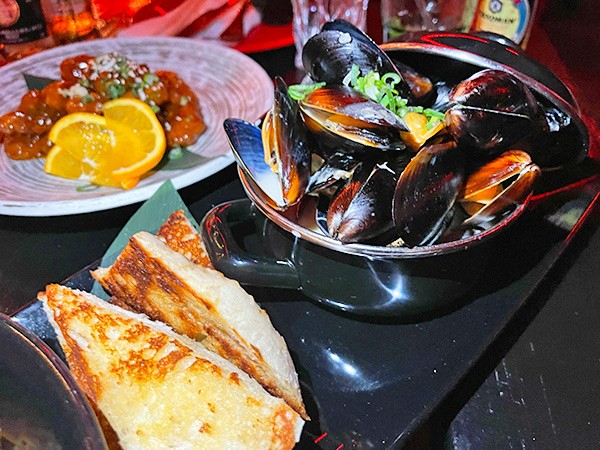 Steamed mussels are bathed in a creamy garlic sauce and served with toasted bread. We could not get enough of the garlic sauce. Order a basket of French fries and dip them in that sauce, too. You won't regret it!
This is just scratching the surface. Mirabelle has truly outdone herself!
For a full look at Mirabelle's, click here.
Mirabelle's is open Thursday - Monday from 6pm.
For reservations, call: 264-581-9378
---
Have You Tried Tokyo Bay?
Rounding out Anguilla's Asian-inspired eateries is the five-star Tokyo Bay.
Tokyo Bay holds a special place in our hearts thanks to one man, Executive Chef Joe Richardson.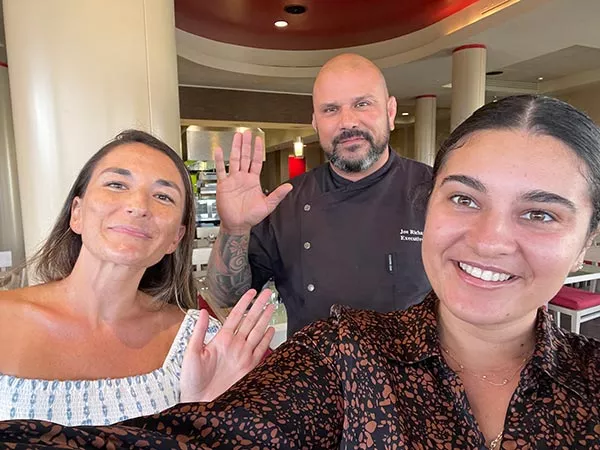 A graduate of the Le Cordon Bleu College of Culinary Arts in Portland Oregon, Chef Joe is passionate about Japanese cuisine. Having presided over kitchens at top and renowned international sushi restaurants, including Sushi Samba, Zuma and BARMasa, his experience speaks for itself.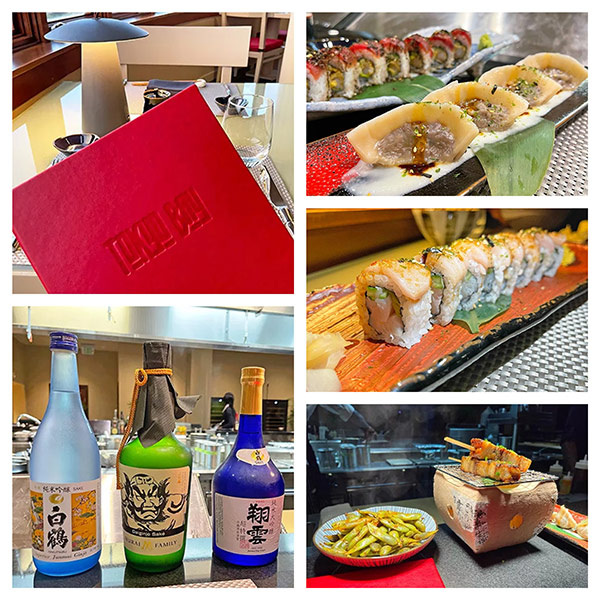 With an eye for quality and a penchant for perfection, Chef Joe over-delivers on every dish!
To best begin your meal at Tokyo Bay, start with Garlic Spicy Edamame...
This steaming dish will catch you off guard. It makes a bold statement, "Prepare for a meal packed with flavor."
Tossed with Japanese pepper, garlic soy sauce and Shiso butter, these edamame are decadent. So buttery and rich, it is hard to get enough of this dish. Don't be surprised if you find yourself sucking on the edamame shells long after the bean is gone.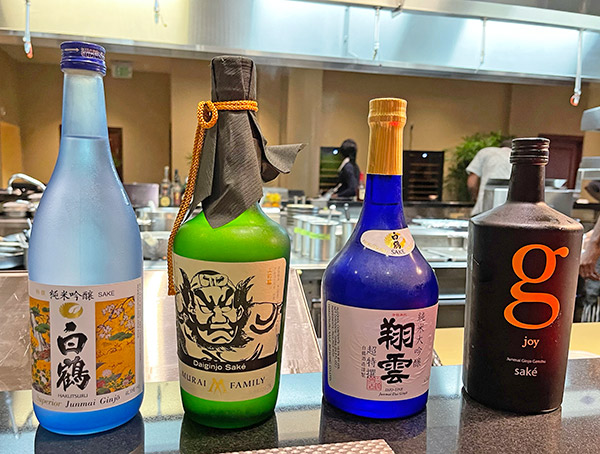 For most relaxing results, pair the edamame with a cool cocktail or carafe of sake while you look over the menu.
After whetting your appetite with buttery smooth edamame, go for the lobster roll.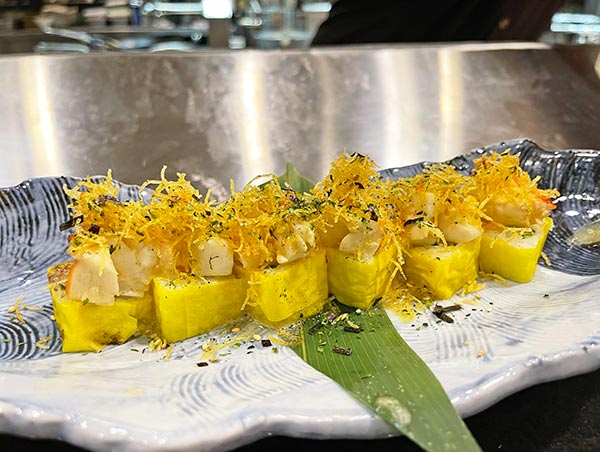 The lobster roll melts in your mouth. A chunk of super soft, fresh lobster is placed atop a cucumber shrimp tempura roll wrapped in soy paper. The sushi is served with a drizzle of Shiso butter for good measure.
The succulent lobster and Shiso butter make a delightful match. The richness is offset brilliantly by the freshness of the cucumber and the light soy paper wrapping.
For even more flavorful results, dip in Chef's soy sauce.
Special Note: Did you know that Chef Joe brews his own soy sauce? It's true! House-made, it is yet another sign of Chef's hyper attention to detail.
The Rendezvous Roll is another winning combination...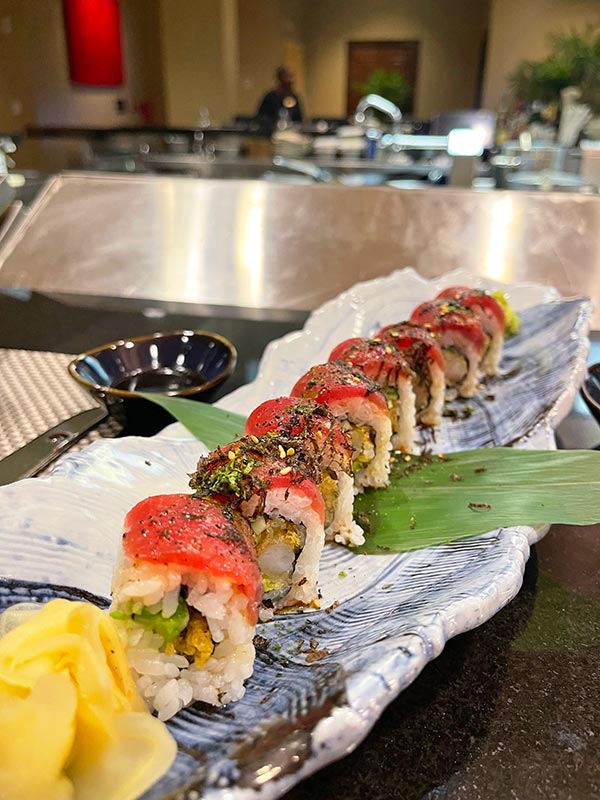 Shrimp tempura, avocado and cucumber are rolled and topped with fresh tuna. The tuna competes with the lobster to be your favorite item on the menu.
So delicate and soft, you barely need to chew. It simply dissolves in your mouth.
Last but not least, there is no beating Chef's ramen...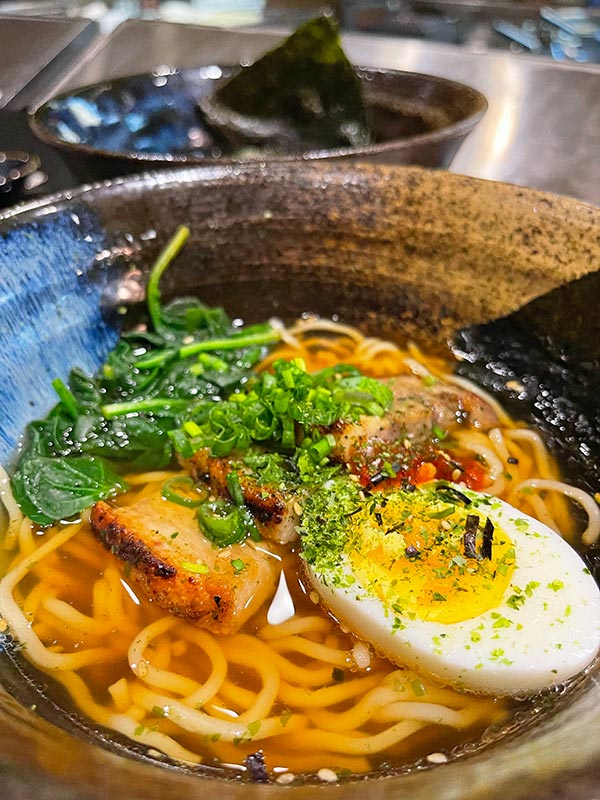 Broth can make or break ramen. Chef Joe's? It's a homerun!
For a full look at Tokyo Bay...
---
Save The Date: Anguilla Culinary Experience
Join fellow foodies and chefs from around the world for the Anguilla Culinary Experience's (ACE) second annual festival.
From May 3 to May 6 enjoy chef collaborations, tastings, dinners, demos and cooking competitions at Anguilla's top resorts, villas and restaurants, including Aurora Anguilla, Veya, Ember, Tasty's and Savi Beach Club.
They will all be showcasing why Anguilla is the Culinary Capital of the Caribbean!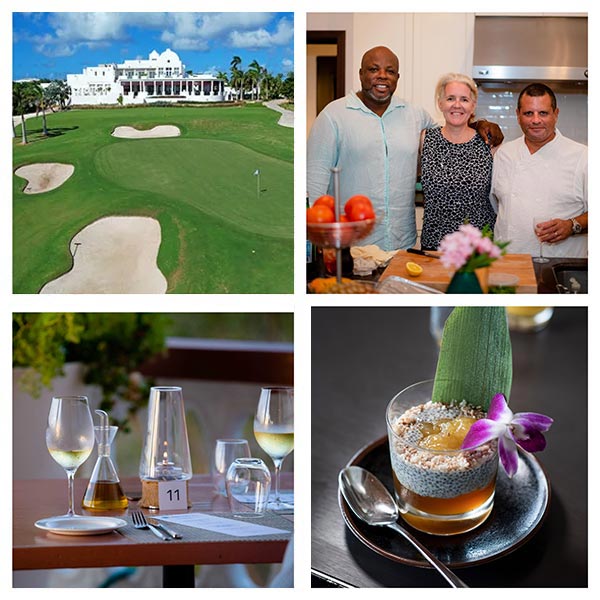 Sure to be an unforgettable experience, click here for full details.
---
Rendezvous at Aurora Anguilla
If you are visiting Anguilla for the Anguilla Culinary Experience, there is no better place to stay than at one of Anguilla's leading hotels, Aurora Anguilla...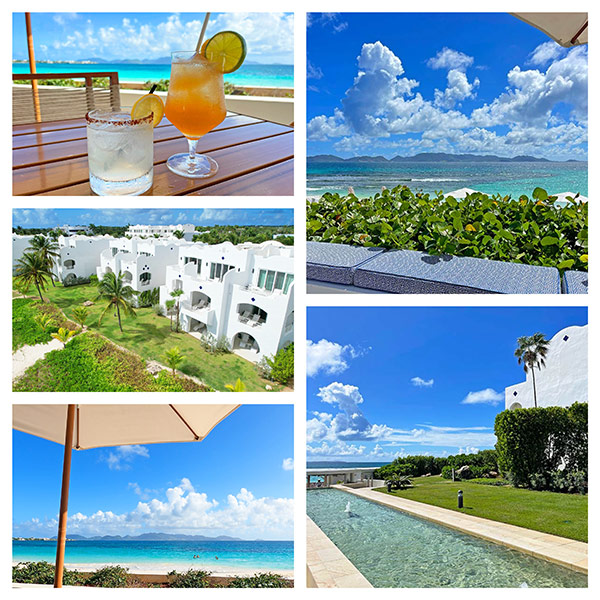 Amidst swaying royal palms and blossoming bougainvillea, Aurora Anguilla surpasses the term "Anguilla luxury resorts."
The five-star beachfront property is a Caribbean best.
Its iconic domes and white buildings line the powdery-fine sands of Rendezvous Bay like a Mediterranean dream...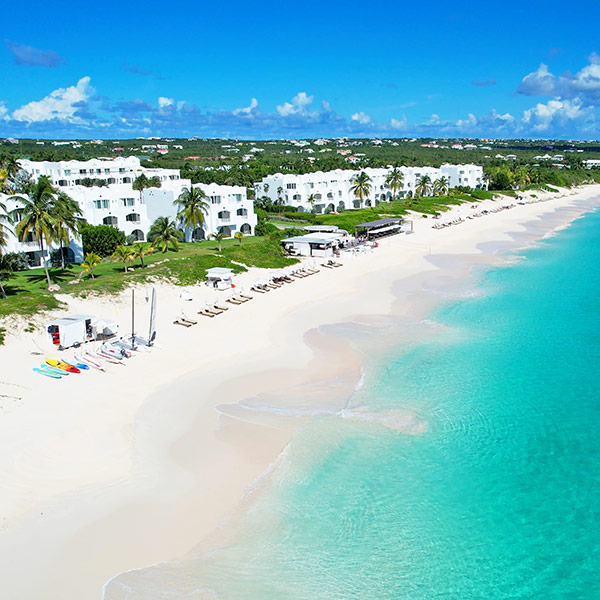 Its pool gazes out to the mountains of St. Martin while sparkling in a million shades of blue...
Its suites provide the most awe-inspiring vistas to the Caribbean Sea...
World-class cuisine, Greg Norman golf course and award-winning spa round out the Aurora experience.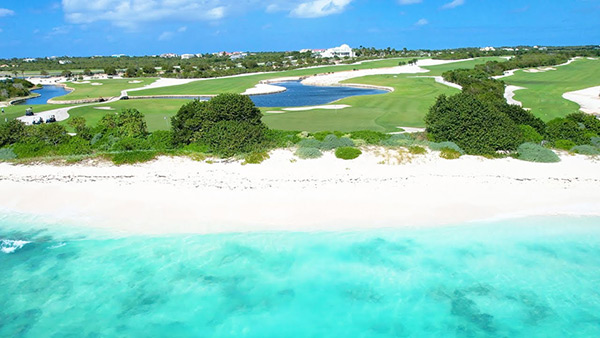 That's not all...
Its private jet gets you to Anguilla in style, direct from New York!
Fourteen months of large-scale renovations and overhauls have secured Aurora Anguilla as one of the top hotels region-wide.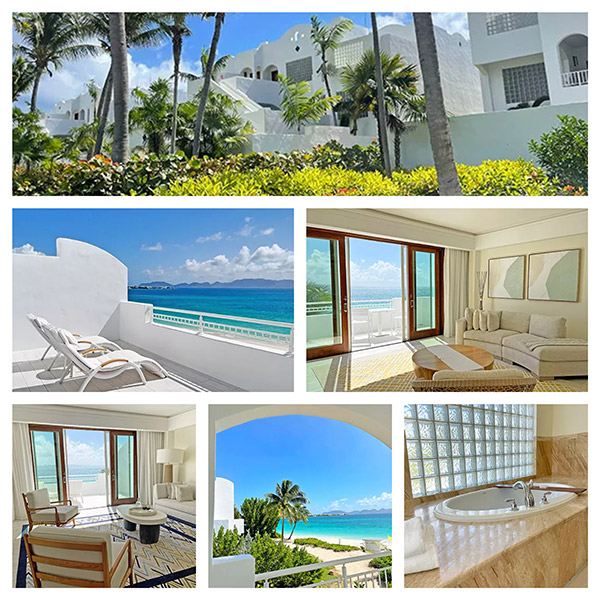 For more on Aurora Anguilla...
---
Time For a Beach Escape
When it comes to a private beach getaway, no villa fits the bill quite like aptly named, Beach Escape Villa!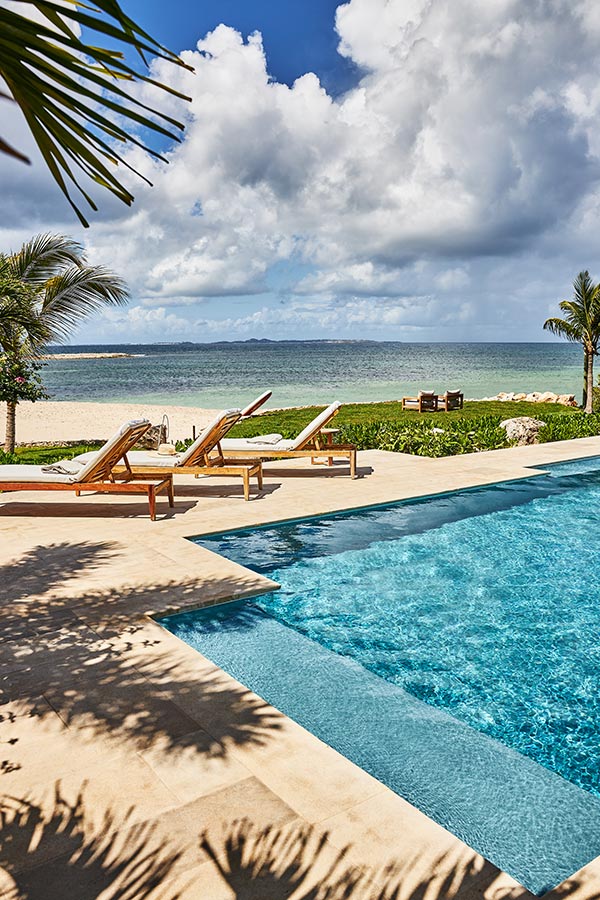 Set on secluded Sandy Point beach, at Beach Escape you are directly on sandy beachfront.
This special spit of sand has long been a family favorite for quiet days at the beach. The water sparkles in a million shades of blue. Gazing out to St. Martin, Sandy Point is one of Anguilla's best kept secrets.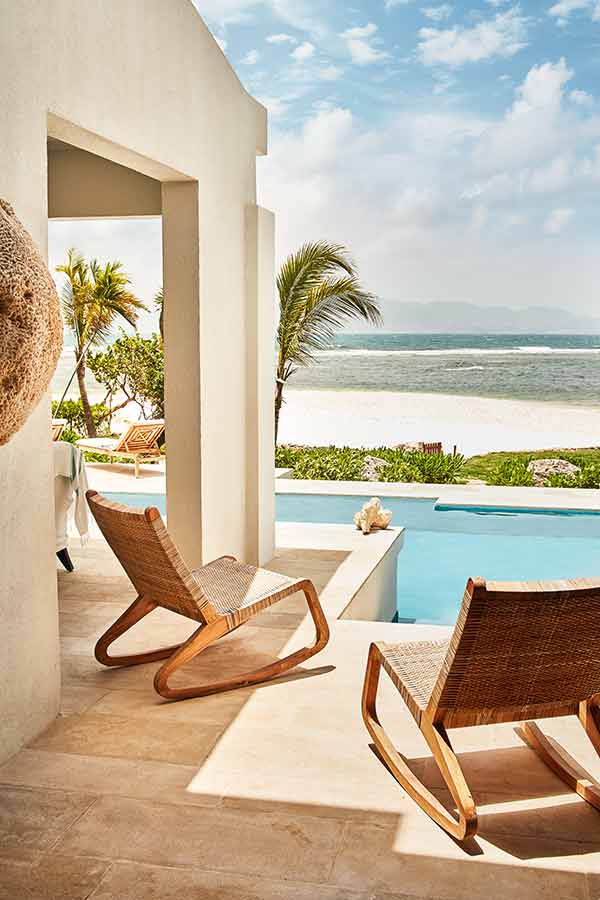 The five-bedroom property opens directly onto this special made. The property is made up of two buildings surrounded by lush tropical landscaping. Marrying classic West Indian charm with contemporary beach house chic, Beach Escape is the dream Caribbean villa.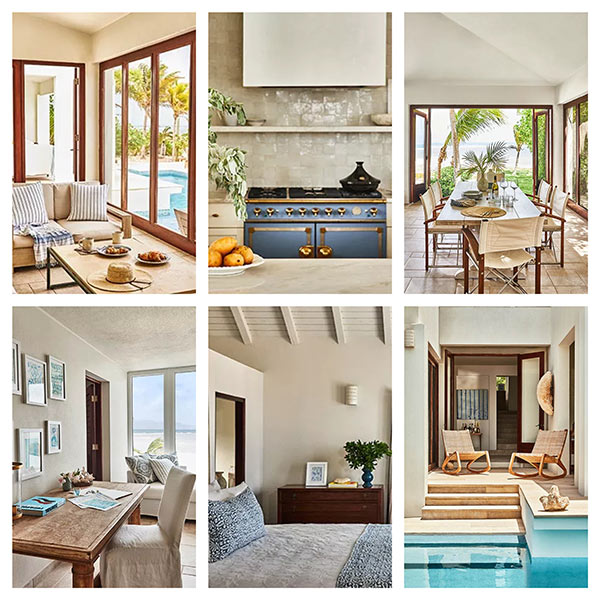 NEWLY renovated with luxurious stone tiles, European range, and plush couches and king beds, Beach Escape offers it all.
Click here for a new look inside Beach Escape Villa.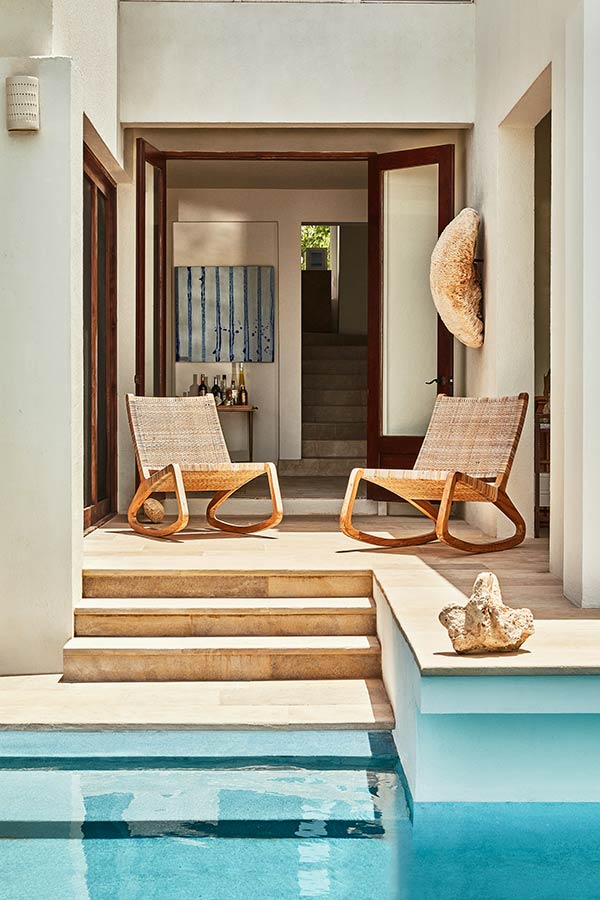 To Book Your Beach Escape
---
NEW Villa Rental From Island Dream Properties
Our good friend, Jackie Pascher of Island Dream Properties has some of the island's most high-value villa rentals!
NEW to the scene is newly built Little Bay View Villa.
Located on the majestic towering cliffs of Little Bay, Little Bay View Villa is a must for lovers of Little Bay.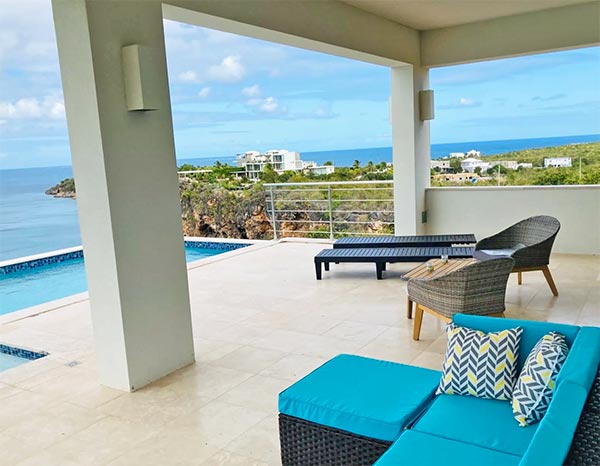 A 3 story, 3 bedroom masterpiece made from local granite and marble, Little Bay View Villa sits atop Little Bay's famous rugged cliffside.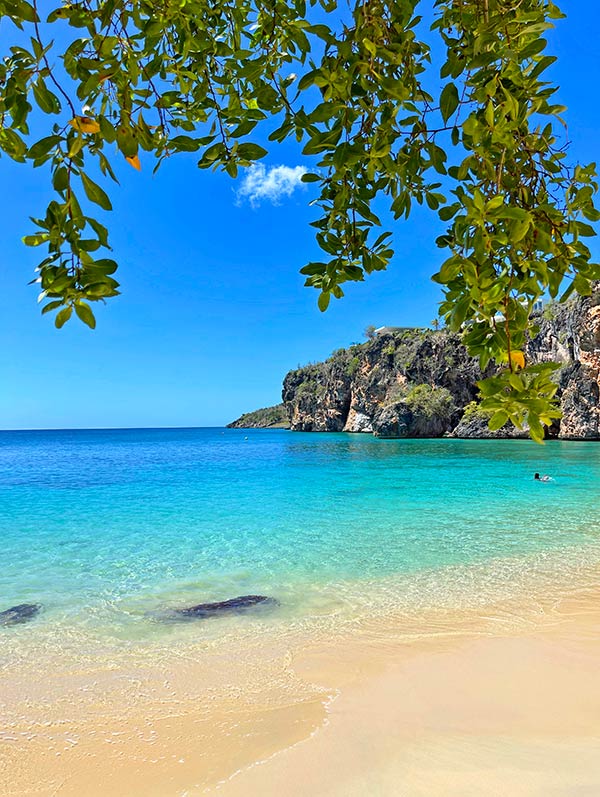 Sunsets are a thing of dreams when seen from Little Bay's summit, and now you can start and end your day in perfect harmony with these breathtaking vistas.
True to its name, Little Bay View Villa has a sensational view from its expansive terrace and pool.
Inside, the villa is fitted with modern amenities. The large living room and open dining and kitchen area sprawl across the villa's main floor, complete with a chic, minimalist design.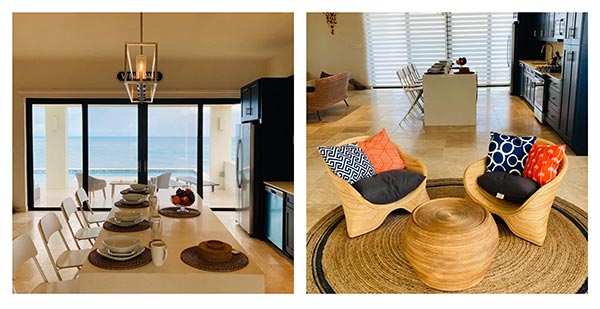 The second floor features two guest rooms each equipped with ensuite bathrooms, walk-in showers and their own private balconies.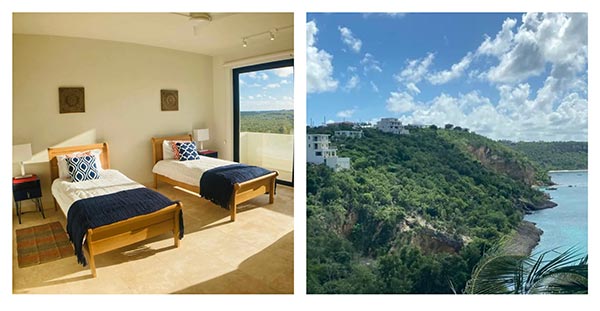 Further up on the villa's final and third floor is the master bedroom with ensuite bathroom, private balcony and this jaw-dropping view...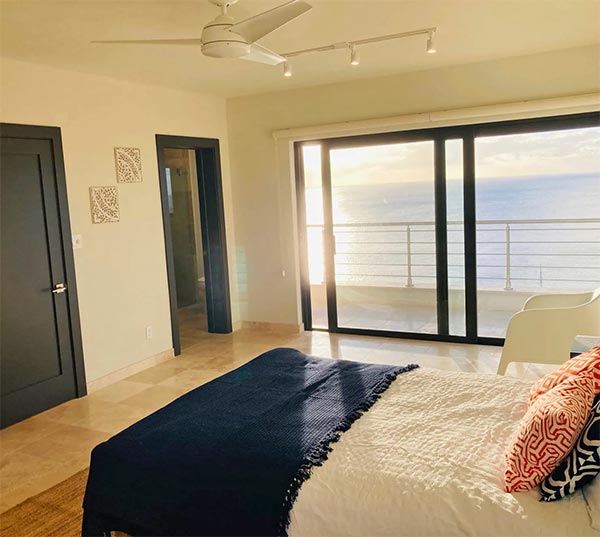 There is no beating those panoramas!
Around the clock concierge service rounds out this special villa set overlooking one of Anguilla's most coveted beaches.
Little Bay View Villa is currently available at a special introductory rate of $1,000/per night.
Click here for more on Little Bay View Villa.
---
Anguilla Real Estate Corner
Live on Meads Bay? Yes, please!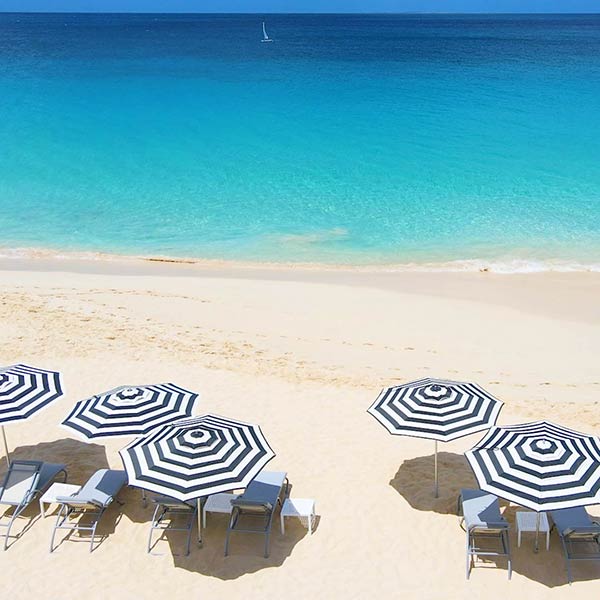 Walking the finest sands in the Caribbean...
Swimming in those aquamarine seas...
Dining at the island's top eateries...
How could life get any better?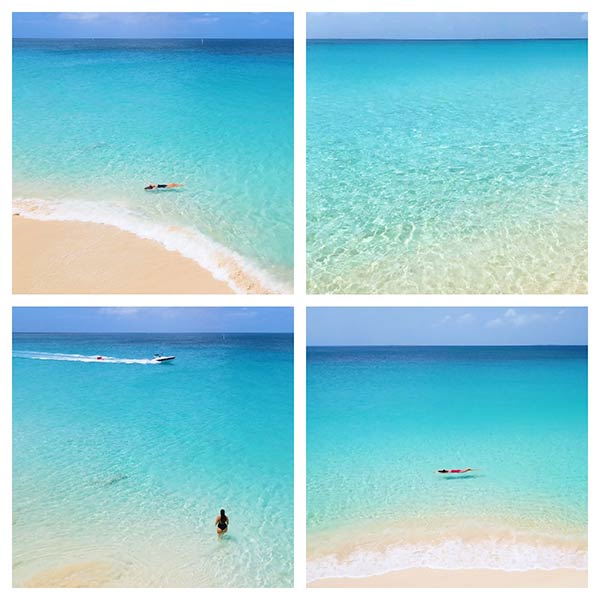 Join us here for an interview with Yancy Bonner, a condo owner at luxurious Tranquility Beach Anguilla on Meads Bay.
Beyond a comfortable layout and the most beautiful design elements, Tranquility Beach's units are turn-key and boast all of the comforts of home.
Yep, these condos tick all of the Anguilla real estate boxes!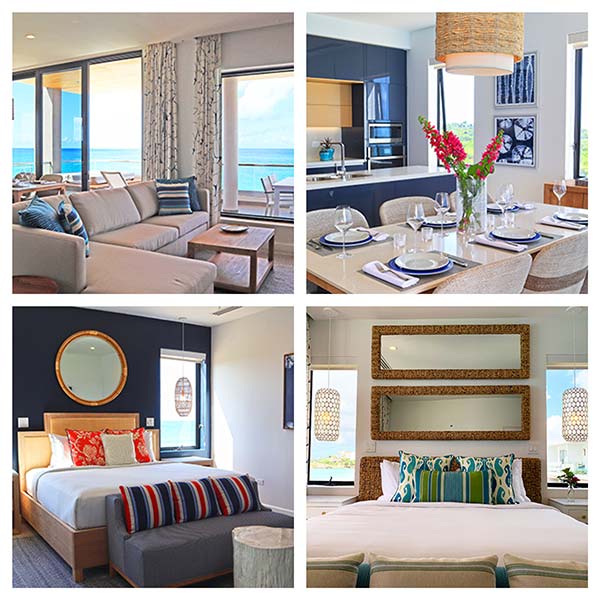 It is no surprise that these Anguilla condos have been selling fast!
For more information on Tranquility Beach Anguilla, visit...
---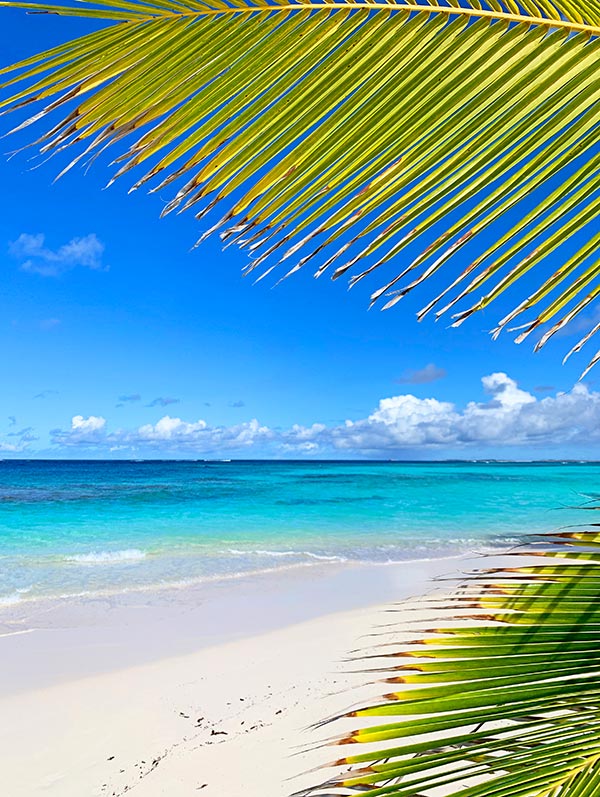 ---
If you enjoy this newsletter and our Anguilla videos, please spread the word about us on TripAdvisor.
If you are planning a trip to Anguilla, get your Anguilla Card here!
We can't wait to SEA you on the beach 💗🏝
With lots of warming Anguilla sunshine,
Nori & Louise
---
Anguilla-Beaches.com
---