---
Combing Anguilla's Beaches for the Best
Anguilla Beach Lovers brings you a fresh dose of "Tranquility Wrapped in Blue" every month.
If you like this newsletter,, please do a friend a favor and "pay it forward."
If a friend did forward this to you and if you like what you read, please subscribe by visiting...
---
Issue #157, April 21, 2023
Did somebody say "beach day?" 🤗💗🏝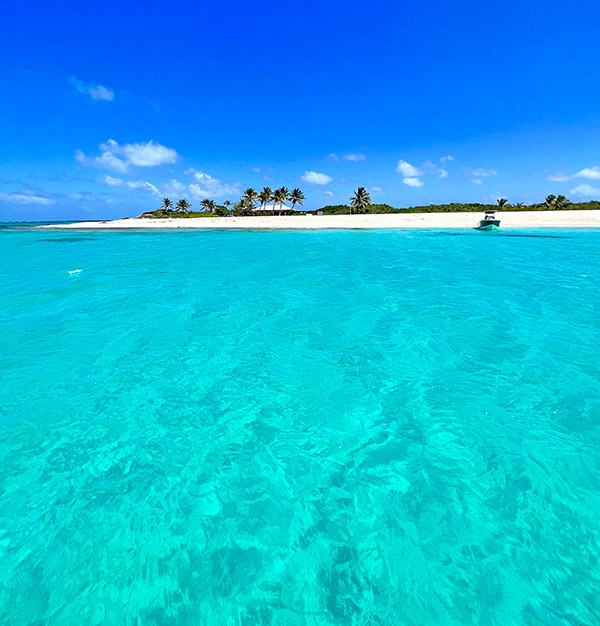 Every day is a beach day in Anguilla!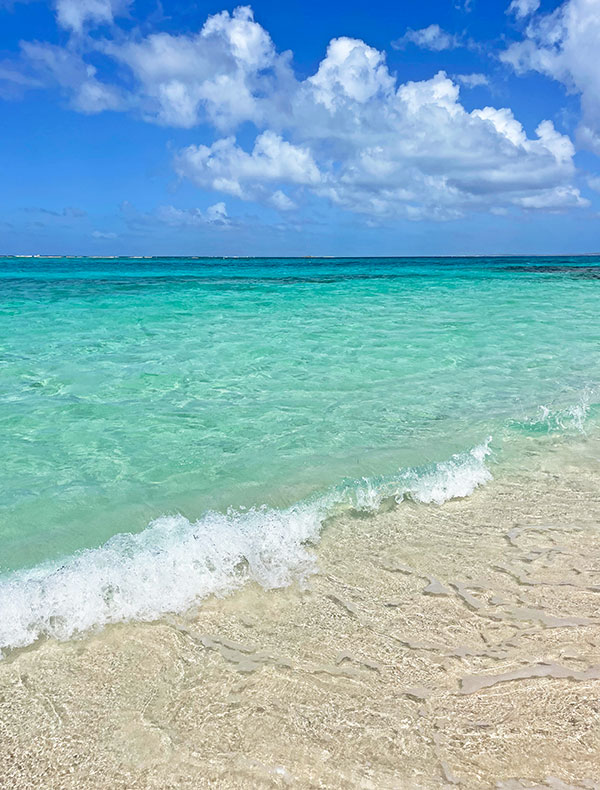 With summer right around the corner, waters are calming and seas are shining. The island couldn't be more bluuuetiful!
Let's "sea" what's new since last time...
---
Touring a $3.8 Million Villa
We get a lot of questions about Anguilla real estate!
From super affordable options, to ultra-high end estates, Anguilla real estate has something for everyone.
In our NEW YouTube video, we step inside top value luxury listing, Limin' Da Coconut.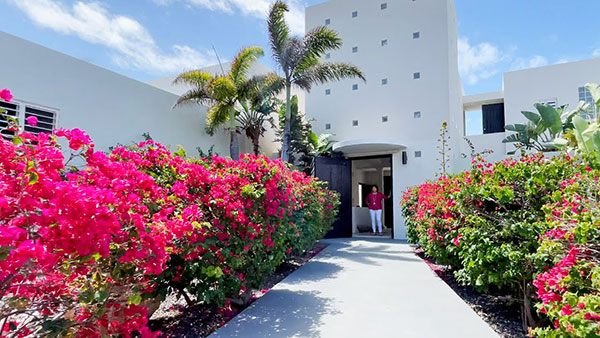 We take a look inside this high value property with our favorite real estate agent and life long friend, Jackie Pascher of Island Dream Properties.
Click here for our NEW YouTube video.
Formerly popular boutique hotel, Las Esquinas, Limin' Da Coconut is ripe with outstanding views, beautiful interior design, sandy beach access and plenty of private corners for relaxing and enjoying the Caribbean climate.
A 6 bedroom villa that spans 8,000 square feet, Limin' Da Coconut is located on the south side of Anguilla overlooking St. Martin.
Here, you are in good company. Ultra-luxurious villas, Le Bleu and Little Harbour Estates are your neighbors along this peaceful stretch of coastline.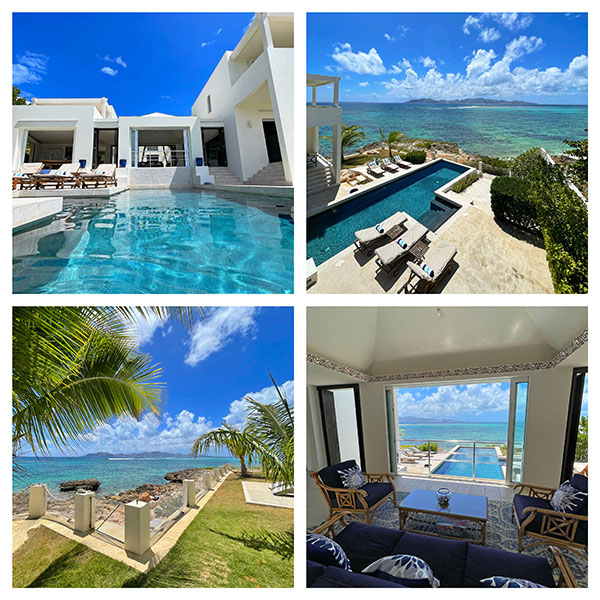 The villa beautifully blends indoor and outdoor living. Finished with contemporary design, lush landscaping and state of the art appliances, Limin' Da Coconut is one of the island's top value listings.
Click here for a video look inside.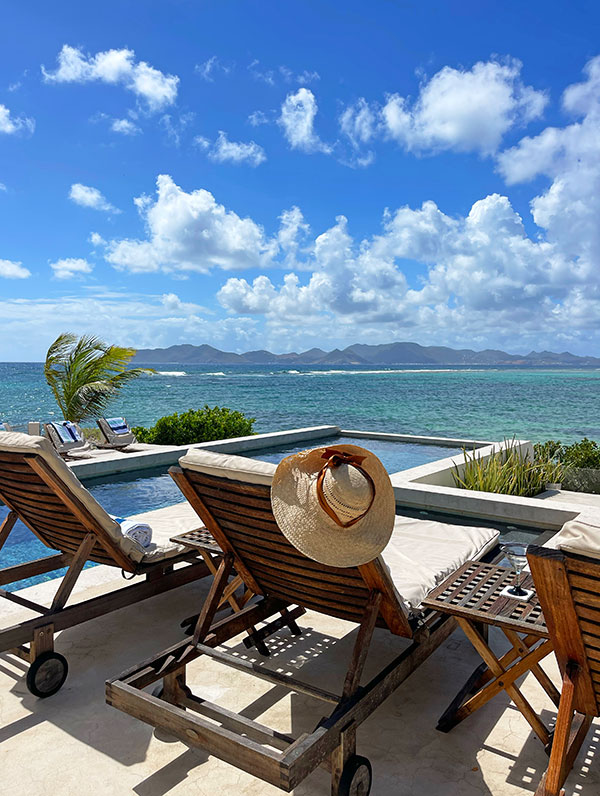 For More on Limin' Da Coconut...
---
5 Hotspots for Nightlife in Anguilla
When the sun goes down, the party starts 🥳💗🌅
Join us in this NEW YouTube video for a night out on the town in Sandy Ground, Anguilla's nightlife capital.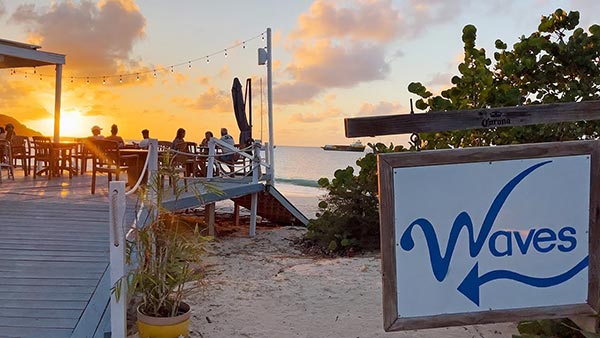 This strip of sand is known for bringing the good vibes come nighttime. Home to a plethora of restaurants and bars, Sandy Ground hops.
This video takes you on a "beach bar crawl" of a few favorites, including Elvis', Lit Lounge and Waves!
Did you know that Elvis', Lit Lounge and Waves are Anguilla Card Partners? You save 10% when you use your Card when dining with them!
Click here to get your Anguilla Card.
Click here for the nightlife video.
Cheers to Anguilla!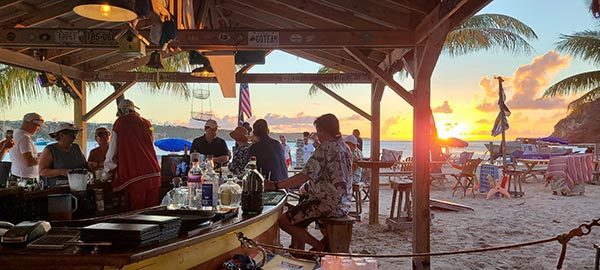 ---
Relax on Prickly Pear
Six miles from Anguilla's mainland lies one of the most breathtaking islands in the world!
Say hello to Prickly Pear...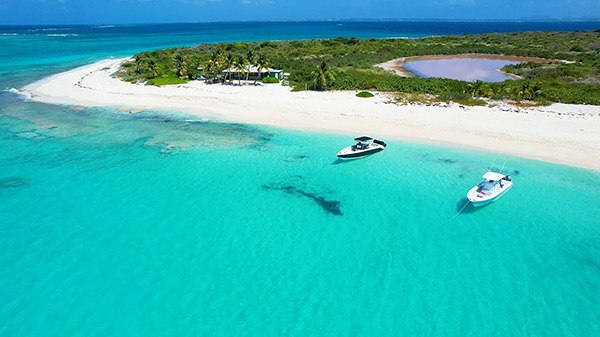 Home to the bluest waters you will ever see, Prickly Pear is 100% serene. The island is known for its excellent snorkeling, flora and fauna, two beach bars and salt pond.
Click here for NEW drone footage of Prickly Pear.
✨ Tip: The best way to get to Prickly Pear? Aboard Tradition Sailing.
Owners Laurie and Deb deliver the most delicious and relaxing sailing charters to the one-of-a-kind cay!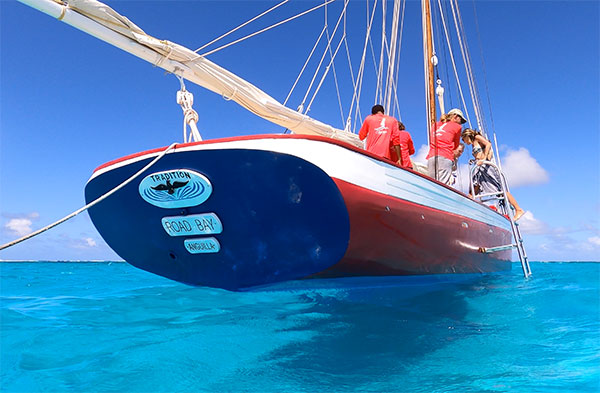 Tradition Sailing is an Anguilla Card Partner. Save 10% on Tradition when you use your Anguilla Card.
To never miss an Anguilla Beaches YouTube video, click here to subscribe to our channel.
---
DJ & Tapas Night at Aurora Anguilla
Aurora Anguilla is the place to be every Wednesday night!
From 5-7pm in the Merrywing Lobby Bar, Aurora's DJ spins catchy tunes, bartenders serve up exquisite cocktails and best of all?
If you order drinks, an Italian snack platter is complimentary! The plate includes a variety of rich cheeses and homemade sourdough bread.
The tapas treats don't end there.
Merrywing Lobby Bar serves up a plethora of items including tangy chicken wings, garlic shrimp, patatas bravas, tuna tataki and so much more!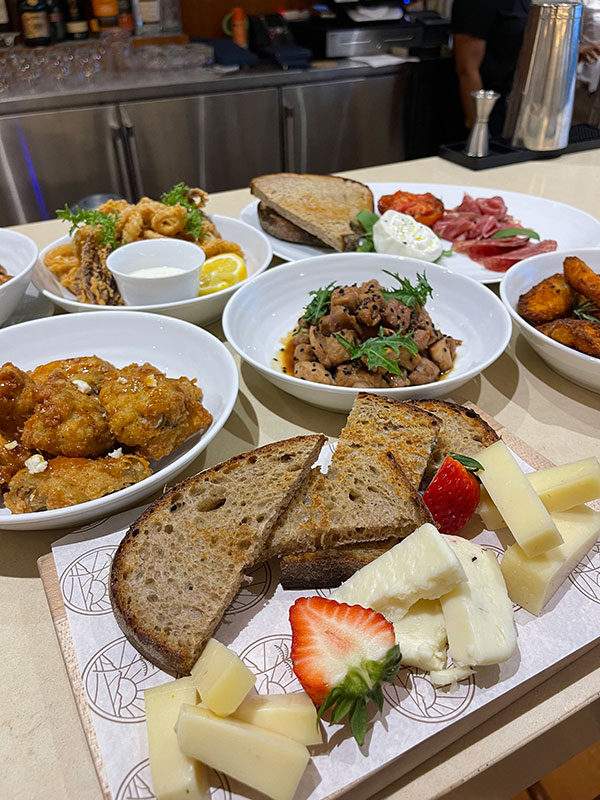 Click here for a video look at Aurora's DJ & Tapas Night.
Aurora never fails to amaze.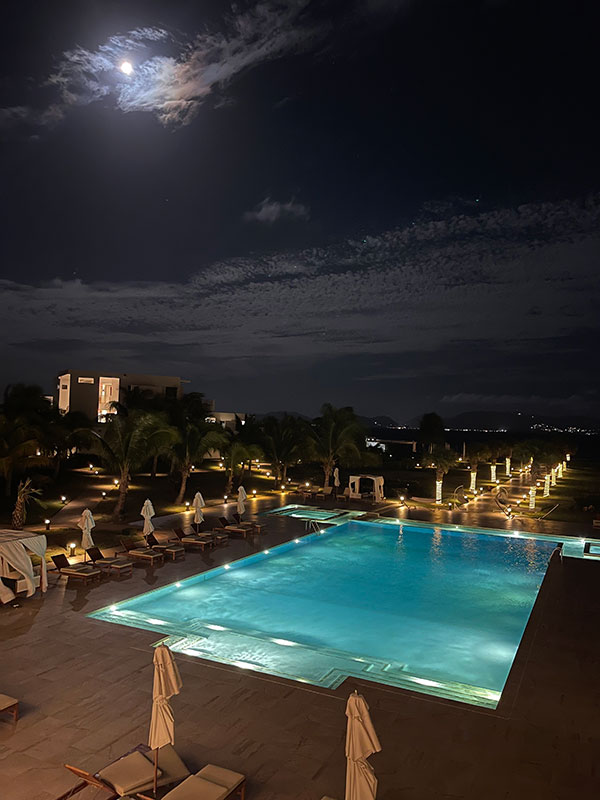 Did you know that Aurora Anguilla has some of the best cuisine on the island?
From sumptuous sushi bites at Tokyo Bay...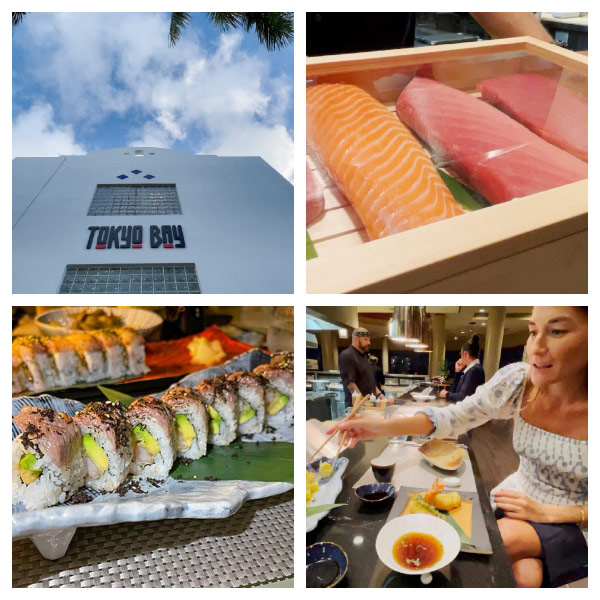 To scrumptious eats down on the beach at Eventide...
Your tastebuds fall in love with Aurora's restaurants.
More on Aurora's dining options here.
To stay at the tastiest hotel on-island, click here for more on Aurora Anguilla.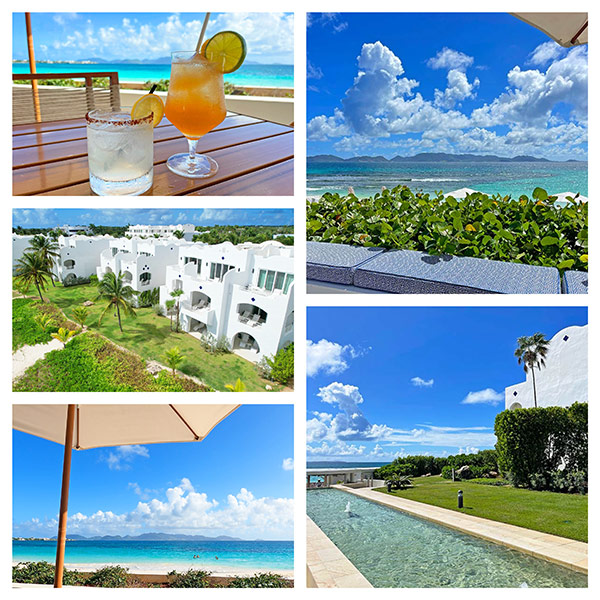 This property surpasses the term Anguilla luxury resorts, with its plush beachfront suites, location right on Rendezvous Bay, award-winning spa and Greg Norman golf course.
For More on Aurora Anguilla
Book your stay at Aurora Anguilla.
Travel to Aurora abord their private jet.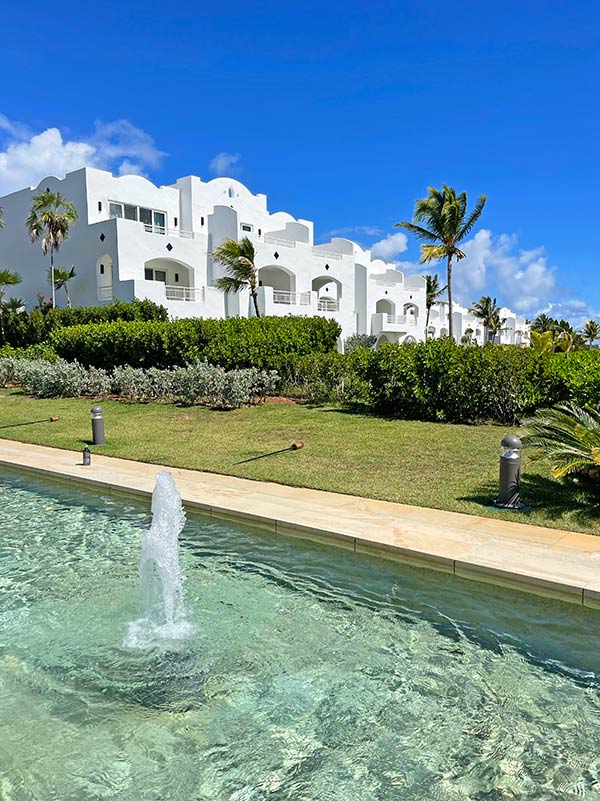 ---
Recap: Festival Del Mar
If you were on-island over Easter weekend, you were in for quite a treat at Festival Del Mar!
It was all sail boat races, Johnny cakes, BBQ crayfish and fruity drinks!
A celebration of the sea, and one of the island's most popular festivals, be sure to plan ahead for next year. Festival Del Mar is held every Easter weekend.
We highly recommend staying at Arawak Beach Club, right in the heart of the action.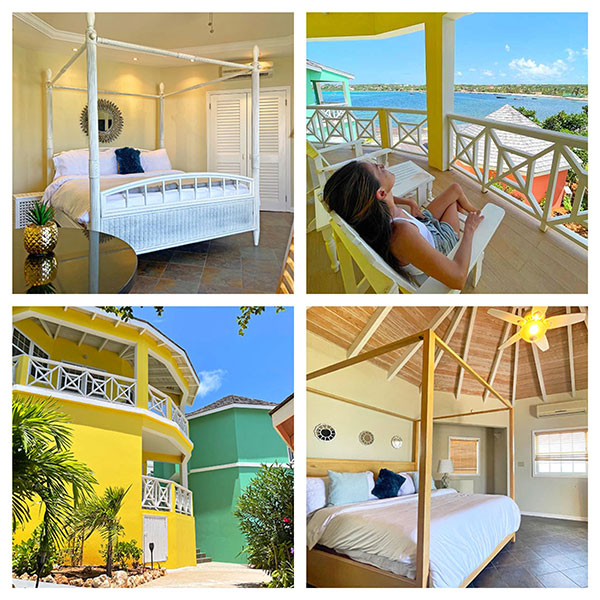 The reasons are many to love Arawak!
First, its location right in Island Harbour. You are moments away from the island's top eateries including Artisan (best pizza), Nat's Palm Grove (best crayfish) and Le Bon Pain (best bakery).
You are also right in front of Scilly Cay and just around the corner from glorious Shoal Bay East.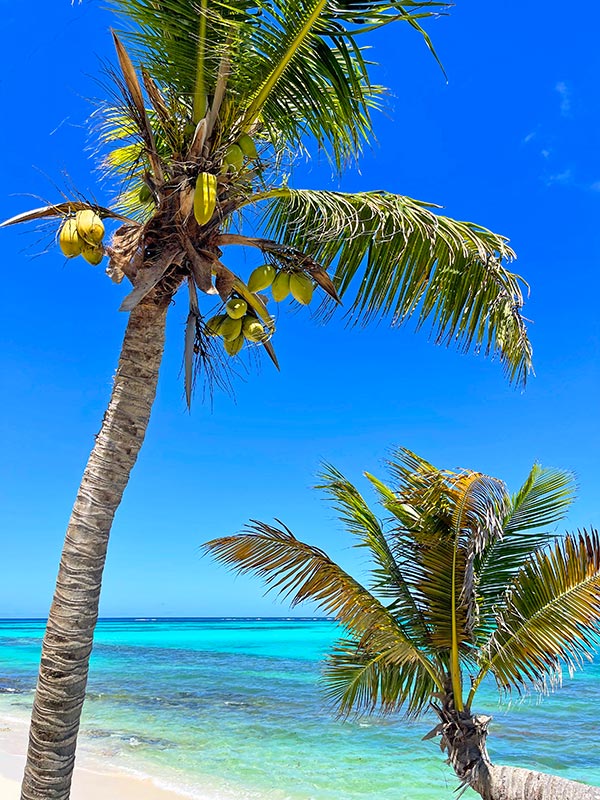 Arawak also delivers when it comes to rooms & suites. Their units are priced competitively.
Bright, clean, comfy and complete with kitchenettes, it doesn't get higher value than this!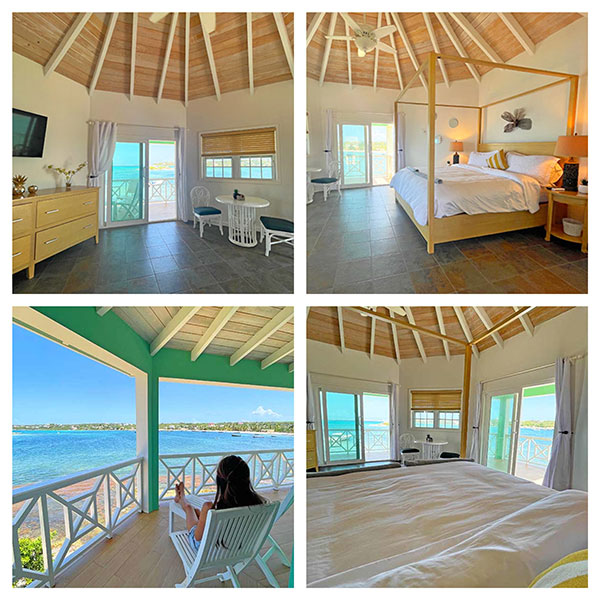 The property boasts a whole of amenities, too, including sparkling pool, high speed Internet, access to paddle boards and kayaks and more!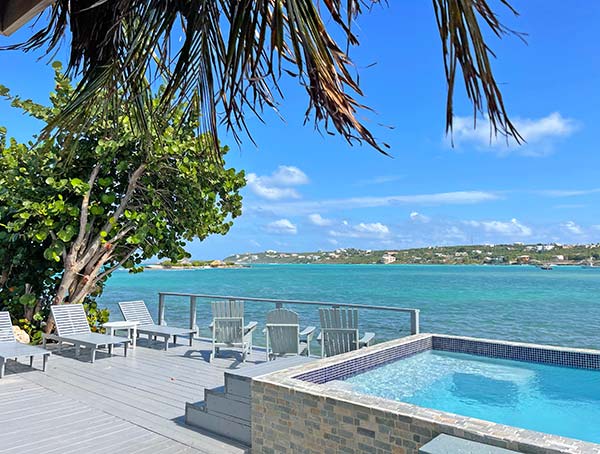 To book your stay at Arawak, contact owners Mindie and Judd...
Arawak Beach Club is an Anguilla Card Partner. Save 10% at Arawak when you use your Anguilla Card.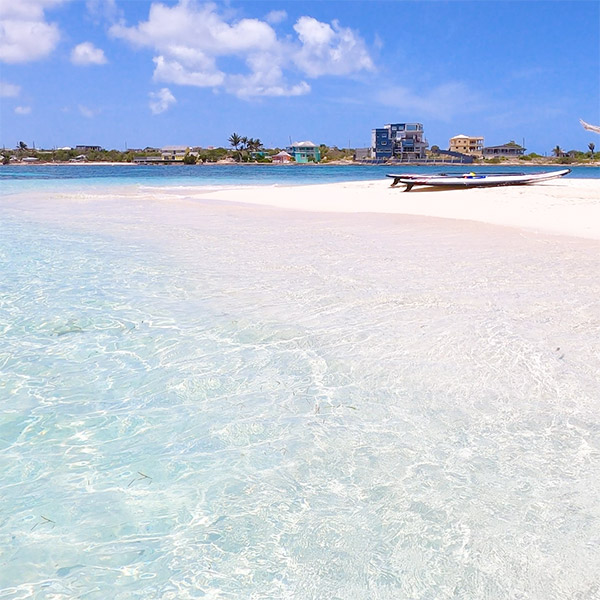 ---
Coming Up: Anguilla Culinary Experience
The Anguilla Culinary Experience is on the horizon!
Happening May 3-6th, this year marks the second annual event. Held at the island's top resorts, villas, and restaurants, we couldn't be more excited about this tasty festival.
Over four days, local and international chefs come together to showcase their creativity.
Let's see what the highly anticipated event has in store for us this year!...
Photos above: Zuri Wilkes
This year's co-hosts, Janine Edwards, owner of Sunset Homes, and Trudy Nixon, creative director of True Anguilla, will welcome renowned chefs such as Chef Jennifer Carroll of Top Chef USA, Chef Daniele Lippi of 2 Michelin-starred Acquolina, Chef David Waltuck a four-time James Beard Award winner from New York, and Chef Anthony Rose of Fat Pasha.
Photos: Top Right - of Anthony Rose by Daniel Neuhaus. Bottom Right - of Aurora Anguilla Resort & Golf Club by Aurora Anguilla Resort & Golf Club.
These international guests will be joined by acclaimed Anguilla chefs, Chef Lester Gumbs, Chef Karla Hughes, Chef John Khallendah, Chef Carrie Bogar, Chef Dale Carty and Chef Marc Alvarez.
Photos: Top Left and Bottom Right by Zuri Wilkes. Top Right - of Chef Lester Gumbs by Aurora Anguilla Resort & Golf Club. Bottom Left - of Chef Carrie Bogar by Orrett Wynter.
Chefs will collaborate on menus, hold cooking competitions, multi-course dinners, tastings, barbeques, and much more.
It is sure to be an experience for the books!
For the full schedule, click here.
To get your tickets, click here.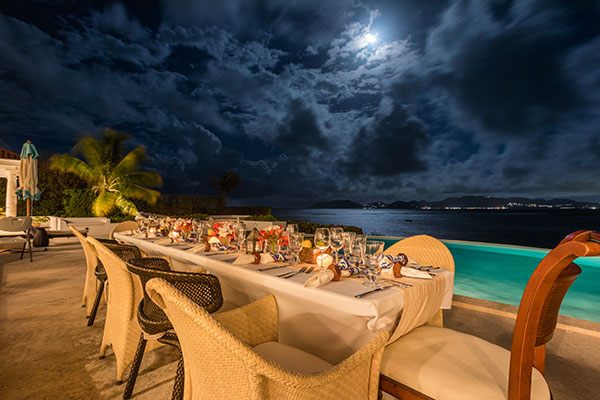 Photo above by Villa Alegria
---
Where To Stay This Spring: Tranquility Beach Anguilla
Set smack dab in the middle of Meads Bay, Tranquility Beach Anguilla's setting is ahhh-mazing.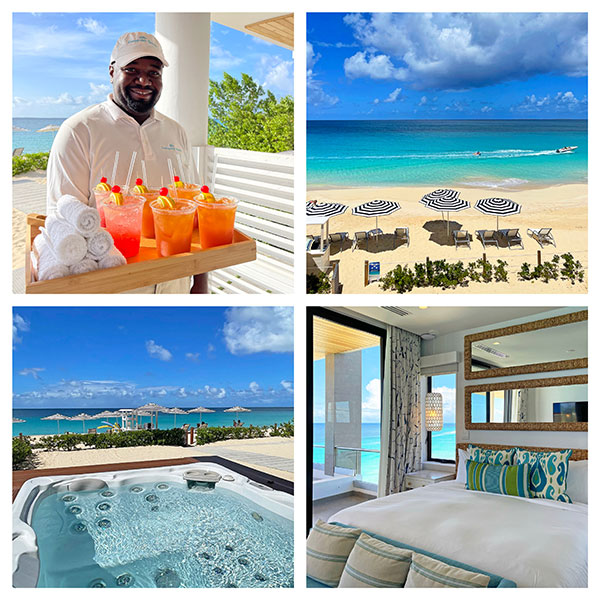 Developers, Neil Freeman and Ian "Sugar George" Edwards knocked it out the park when they built Tranquility Beach Anguilla. The property wins for location, design and over-delivers with excellent hospitality.
Location
Tranquility Beach is in the middle of Meads Bay.
Long lunches at Straw Hat, sumptuous dinners at Blanchards, soothing strolls on the beach... Tranquility Beach's setting is a real treat.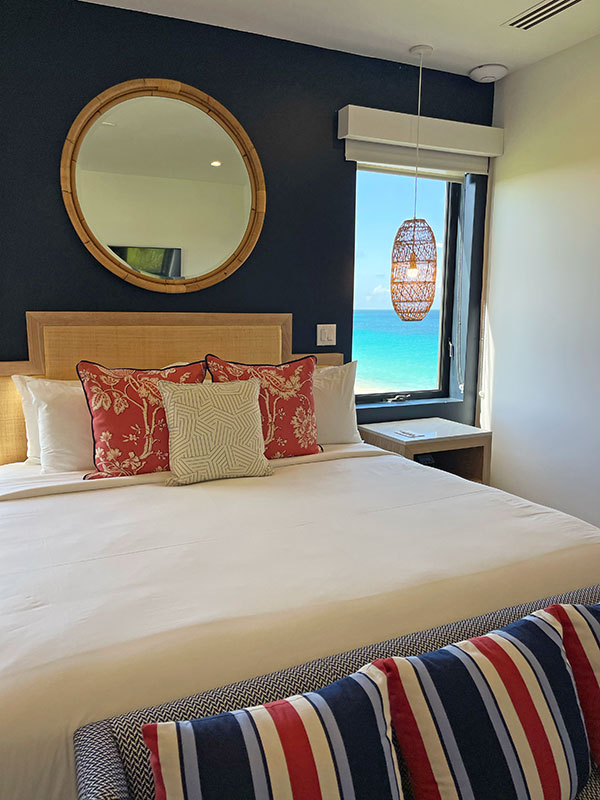 After a full day on Meads Bay, there is no sweeter feeling than "coming home" to Tranquility Beach Anguilla.
You won't be able to get enough of the plush bedrooms, lofty kitchen and interior living area with panoramic views and expansive outdoor terrace with hot tub.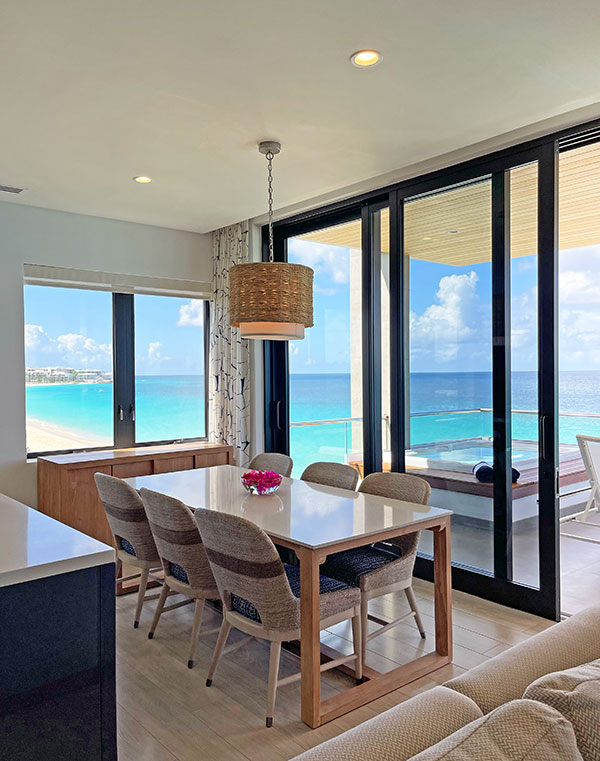 Last but not least, Tranquility Beach's team goes above and beyond! They assist with everything prior to your arrival (including stocking your room with groceries and supplies).
Once you arrive? They take care of your every need, from delivering fresh pastries in the morning, to booking your lunch and dinner reservations and arranging all of your excursions.
Everything is a breeze with Tranquility Beach's caring team of staff.
For more on Tranquility Beach Anguilla, click here to check out their brand NEW feature in leading Caribbean publication, CaribJournal.
To Book Your Stay at Tranquility Beach Anguilla...
---
A Private Beach Escape
If it is a villa experience you seek, no villa fits the bill quite like aptly named, Beach Escape Villa!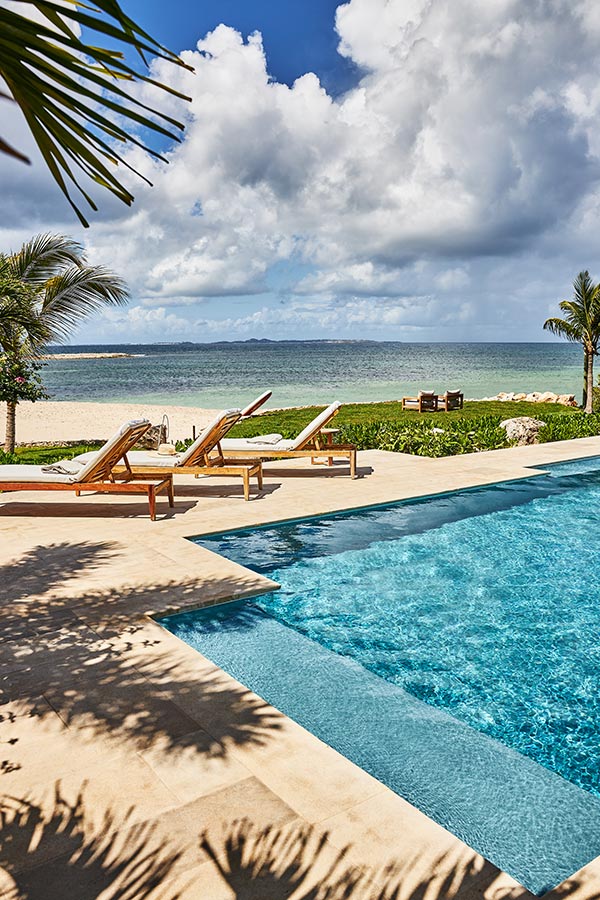 Set on secluded Sandy Point beach, at Beach Escape you are directly on sandy beachfront.
This special spit of sand has long been a family favorite for quiet days at the beach. The water sparkles in a million shades of blue. Gazing out to St. Martin, Sandy Point is one of Anguilla's best kept secrets.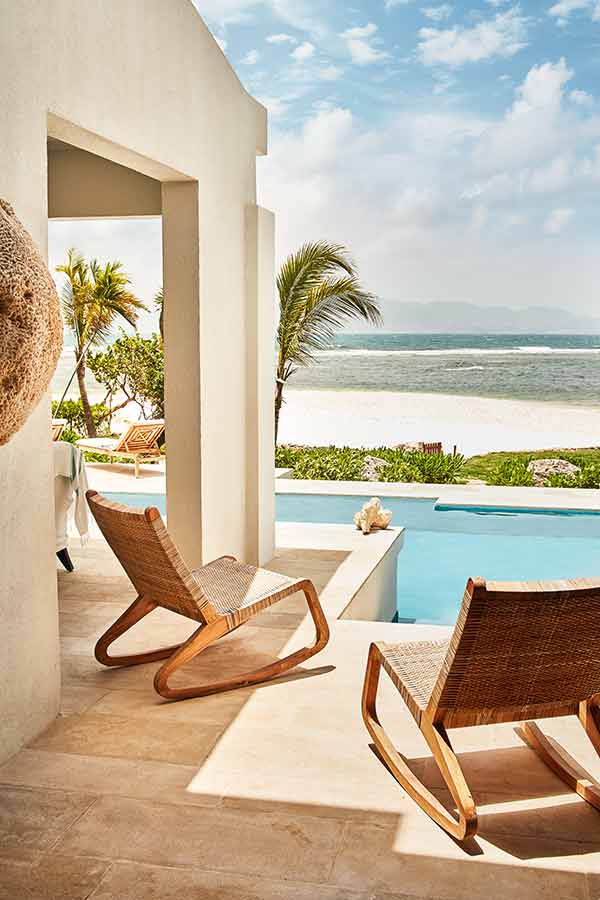 The five-bedroom property opens directly onto this special made. The property is made up of two buildings surrounded by lush tropical landscaping. Marrying classic West Indian charm with contemporary beach house chic, Beach Escape is the dream Caribbean villa.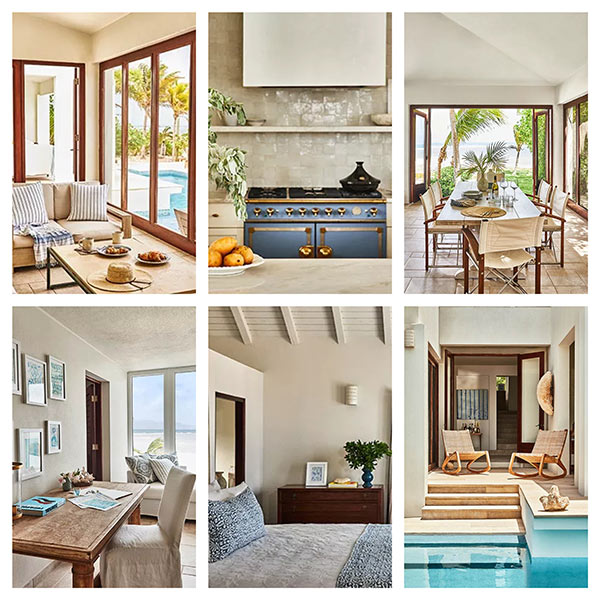 NEWLY renovated with luxurious stone tiles, European range, and plush couches and king beds, Beach Escape offers it all.
Click here for a new look inside Beach Escape Villa.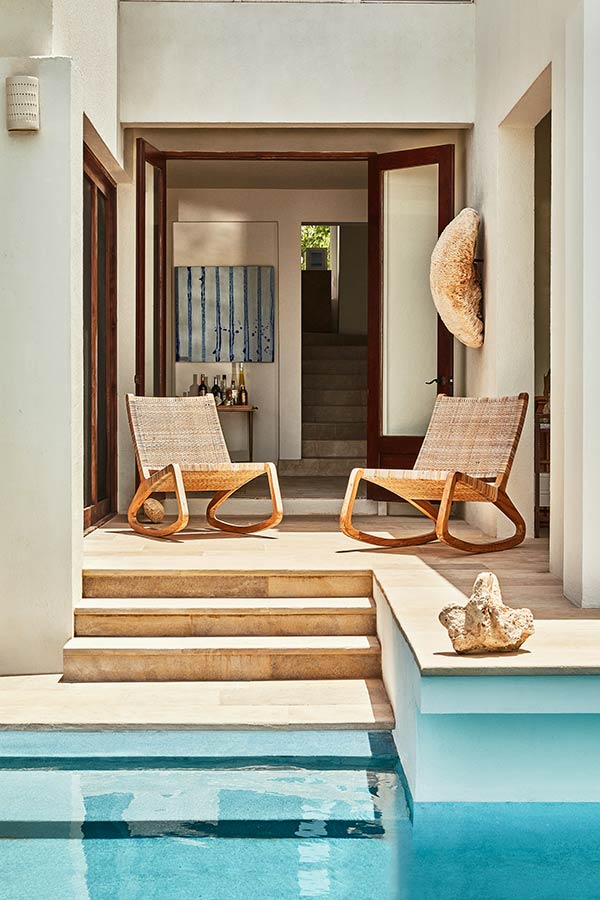 To Book Your Beach Escape...
---
NEW Skyviews Map
Last but not least, our friends at Skyviews have released their NEW 2023 map!
A "must" for everyone Anguilla-bound, no one makes navigating easier than Skyviews.
Pick yours up upon arriving at the Clayton J. Lloyd Airport or Blowing Point!
For more on the Skyviews map, click here.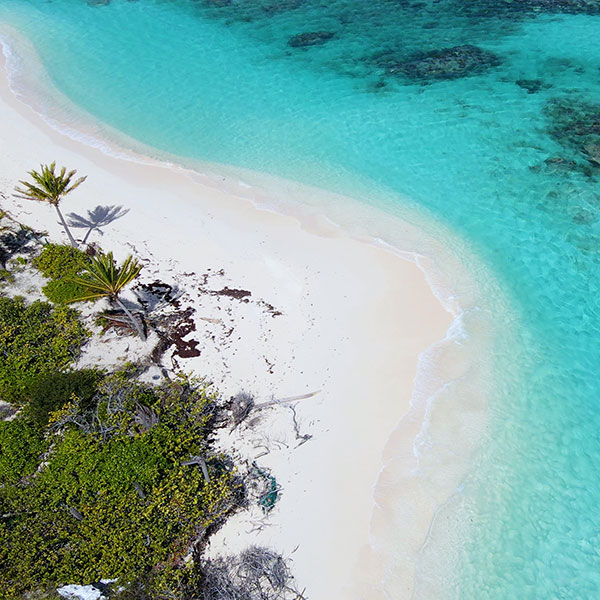 Tip: Be sure to also pick up a pre-paid SIM chip at Digicel to stay connected while you roam the island!
Digicel is an Anguilla Card Partner. Anguilla Card Holders get a 3 day Digicel SIM chip 100% free.
---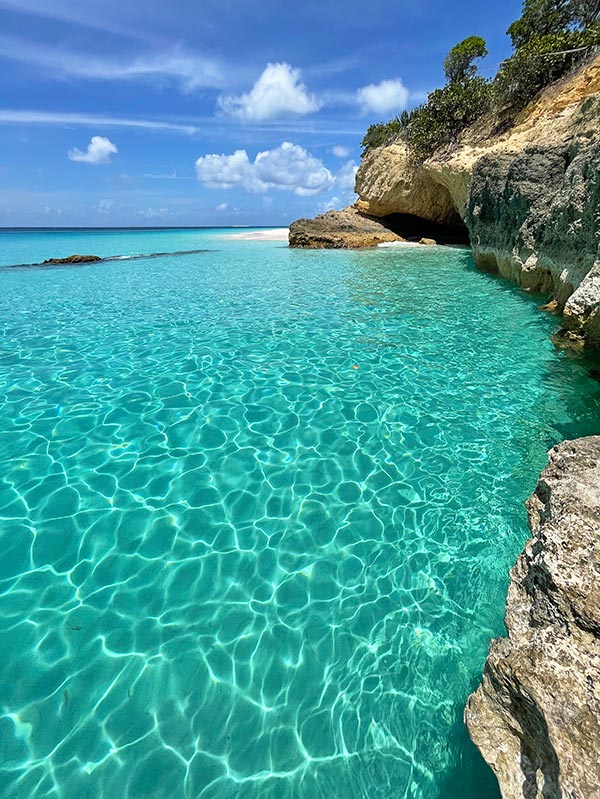 ---
If you enjoy this newsletter and our Anguilla videos, please spread the word about us on TripAdvisor.
If you are planning a trip to Anguilla, get your Anguilla Card here!
We can't wait to SEA you on the beach 💗🏝
With lots of warming Anguilla sunshine,
Nori & Louise
---
Anguilla-Beaches.com
---