Combing Anguilla's Beaches for the Best
Anguilla Beach Lovers brings you the latest additions to one family's experiences of the "best of all things Anguillian."

If you like this e-zine,, please do a friend a favor and "pay it forward."

If a friend did forward this to you and if you like what you read, please subscribe by visiting...
---
Issue #100, September 30, 2016
Wow! Where did the summer go? It's hard to believe that we are already approaching the end of the off-off-season.
In nearly one month all hotels, resorts and restaurants will be open again. And what a season it will be with 3 NEW hotels opening this year... The Reef, Four Seasons and Manoah!
Until then, let's take a moment to bask in the total tranquility that comes with the off-season :-)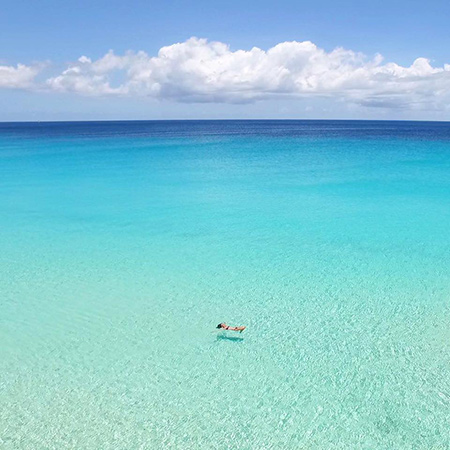 From Meads Bay...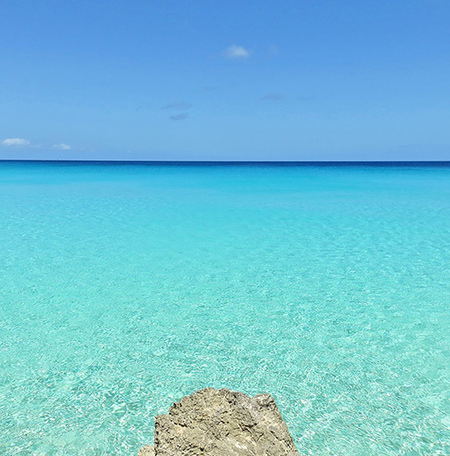 To Shoal Bay East...
To the crystal cove on Barnes Bay...
To below the sea...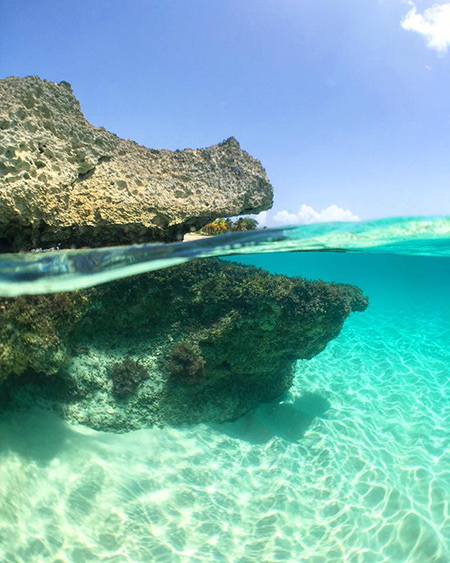 (For more Anguilla photos, follow us on Instagram here!)
Anguilla's off-season is peace and quiet at its most soothing.
It hasn't all been quiet and calm, however. This off-season we got adventurous with a trip out to Scrub Island...
---
Add THIS To Your Anguilla Bucket List
Anyone who knows Scrub Island generally knows it for its mysterious stories. The island's half-finished and abandoned hotel, notorious Deadman's Bay, the plane crash site.
What we didn't know was that the waters that surround Scrub are just as, if not more, fascinating and diverse.
The man who knows Anguilla's waters and Scrub Island like the back of his hand, Nature Boy opened our eyes to Scrub's giant blow holes, its high seas (the area is home to the roughest waters in Anguilla), shipwreck sites...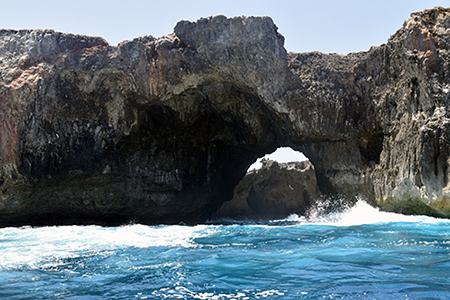 ... and fascinating sea caves.
It was one of the single most memorable days any of us have experienced. Mind-blowing in every way, if you're up for adventure, I cannot recommend this enough!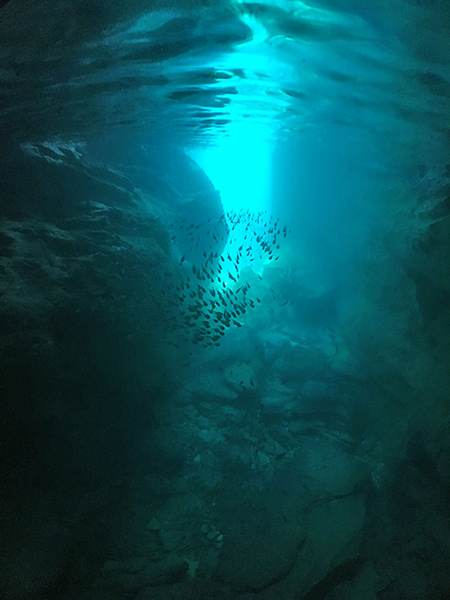 More on Scrub Island with Nature Boy.
---
Pure Anguilla
More exploring, this time on land, Pure Anguilla's tour takes you into Cavannagh Cave...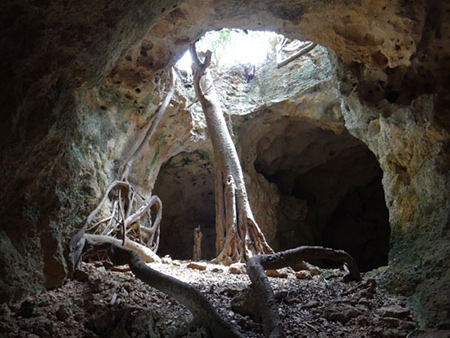 ... and 180 feet below Anguilla into Katouche Cave!
Expert guide Oliver shows you the way, explaining the flora, fauna and prehistoric caves.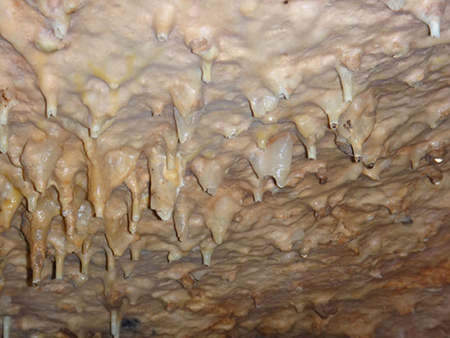 A real Anguilla adventure - bring your running shoes and a whole lot of courage!
---
How to Get to Long Bay
Long Bay's curves and shimmering-blue waters are simply stunning! We fell deeper in love with Long Bay when we discovered this...
.. a magical secret cove tucked away on Long Bay, complete with a fascinating stairway!
When we posted the original photo to Facebook and Instagram, we received a lot of requests for its location. Via Snapchat, we tracked it down and showed you how to get there.
If you missed the Snapchat adventure, here's how to get to that magical cove and the "stairway to heaven."
For more Anguilla adventures, follow us on Snapchat! Username = AnguillaBeaches
---
Sensational Flavours
Anguilla's NEW organic farm and market set in the east end, Sensational Flavours is a true product of passion.
Stop in to pick up and sample their organic produce, baked goods (including hot Johnny cakes!), juices, soups and more. A lovely marketplace awaits you on Saturday mornings at Sensational Flavours.
---
NEW Restaurant: Spice of India
Anguilla's first dine-in Indian restaurant, complete with a tandoor oven, Spice of India has been getting rave reviews and it's not hard to see why! Here are a few favorite dishes from this authentic Indian eatery...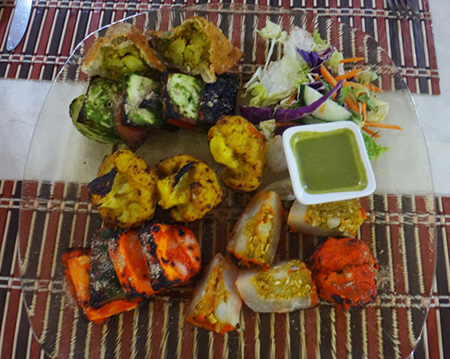 "Chef's Vegetarian tandoori appetizer platter" - large tandoori mushroom, four pieces of a stuffed potato, paneer tikka and malai paneer tikka (cubes of cheese marinated and cooked in the tandoor oven) and tandoori kesari gobi (marinated cauliflower that's barbecued in the charcoal fire).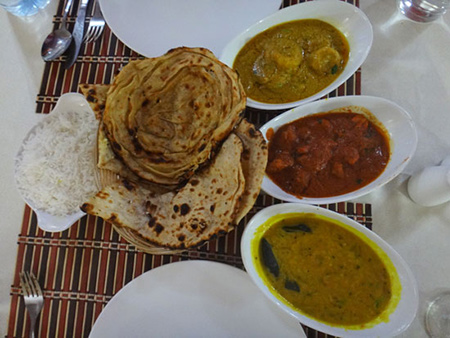 Prawn entree with a rich coconut sauce, the Murgh tikka masala (chicken) and the Yellow Dal Tadka.
Step inside Spice of India here.
---
Local Pick: Ruthy's Yum Yum
What started as a roadside mom-and-pop restaurant has grown into a national landmark.
Bursting with flavor, and with low prices and friendly service, Ruthy's Yum Yum has figured out the algorithm to quick-and-tasty dining success.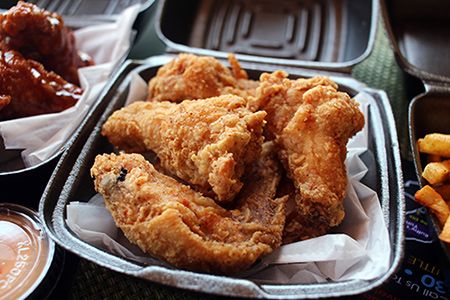 Favorites include the golden-crisp wings, the loaded steak burrito...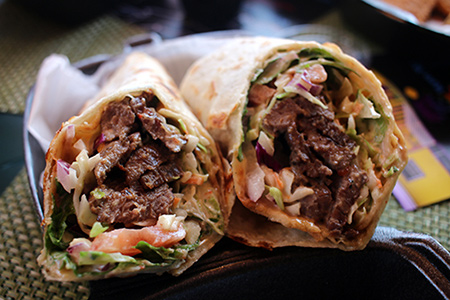 ... and their NEW ultra-high value specials, including paella and mussels.
Now with gourmet offerings and excellent service, it's no surprise to see Ruthy's reach "institution" status here in Anguilla!
---
Carimar's Summer & Fall Special
Spacious, comfortable and well-appointed, at Carimar, you step from your beachfront unit right onto the soft sands of one of Anguilla's best big beaches... Majestic Meads Bay!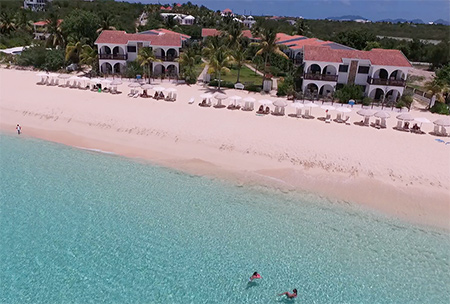 Through until November 15th, Carimar is holding a terrific late fall special...
Beachview one-bedroom suite - $1440.00/week
Beachfront one-bedroom suite - $1750.00/week
Beachview two-bedroom suite - $2074.00/week
Beachfront two-bedroom suite -$2384.00/week
---
Celebrate Thanksgiving Anguilla-Style at Tequila Sunrise Villa!
Crystal clear waters, tranquil shores and temperatures in the mid-80s... November is an idyllic time of the year to get away to Anguilla!
This Thanksgiving, Tequila Sunrise Villa is celebrating with a super special.
Your Thanksgiving getaway includes a gourmet Thanksgiving dinner prepared and served in-villa by a private chef!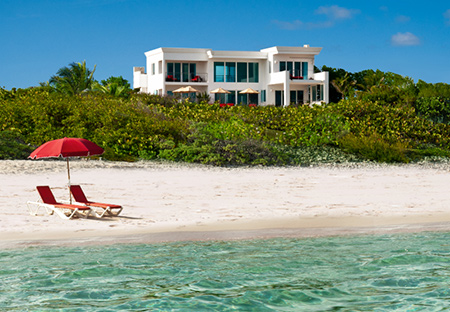 Tequila Sunrise Villa's Thanksgiving celebration doesn't end there!
What else is included in your stay?
Special Drinks & Unbelievable Welcome Platters Presented & Served To You
Unlimited Silver Patron Tequila For Your Stay
Breakfast Prepared & Served Each Day
Housekeeping
Full Membership at Stylers Gym
Luxurious Pool Floats & Loungers
24 Hr. Concierge
Large Outdoor Showers
Books, Games, & Fun!
AND, if you book direct with owners Robin & Joel, round trip air or boat transfer from SXM to AXA is included!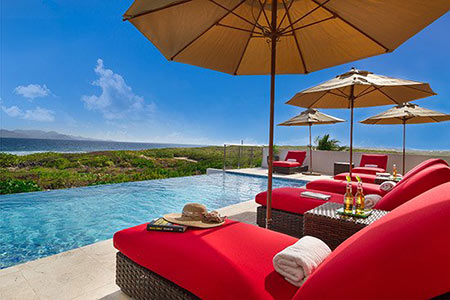 For more information on Tequila Sunrise Villa's Thanksgiving special, email the owners at: iwant2b@tequilasunrisevilla.com
More on Tequila Sunrise Villa here.
---
More News!
Walking Savannah Bay Take a virtual beach walk on Anguilla's largest, least visited and most un-developed sandy beach... the remote, natural and beautiful Savannah Bay. More on Savannah Bay.
A Look Inside Solaire Modern, inspired by the sea and a green development, Solaire takes your breath away. An Anguilla luxury villa hotel, Solaire blends A+ hotel service with calming luxury. More on Solaire.
Artisan Gets Certified! Artisan Pizza Napoletana is the first and only Pizzeria in the Caribbean to be certified by the Associazione Verace Pizza Napoletana, Napoli, Italy! Famous for their Stefano Ferrara Wood Fired oven imported from Napoli, Italy, Artisan is the 618th pizzeria worldwide that has received the certification. A big congrats to Artisan and be sure to check out their NEW menu on Menus.ai!
Rotary Club Raffle a HUGE Success The Rotary Club made it! They have hit their mark in raising $50,000 for Anguilla's very first blood blank. Thank YOU for all of your support and help! And, a huge congratulations to Mr. Peyton Meilhac who won the 1/2 acre of land. The Rotary Club is now in the process of implementing phase 2 of the project – working with the Rotary Foundation. Will keep you posted as this most important project continues to move forward.
That's all for now!
In a couple of short weeks we will be taking a peek inside Anguilla's NEW modern-luxury beachfront resort, The Reef.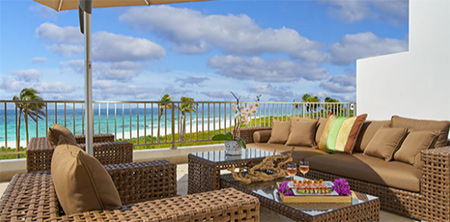 Stay tuned for that report and many more updates as Anguilla gears up for a big season and as we gear up for an exciting Year 4 of the Anguilla Card :-)
Wishing you a wonderful start to autumn & sending you warm wishes from Anguilla!
Nori
Anguilla-Beaches.com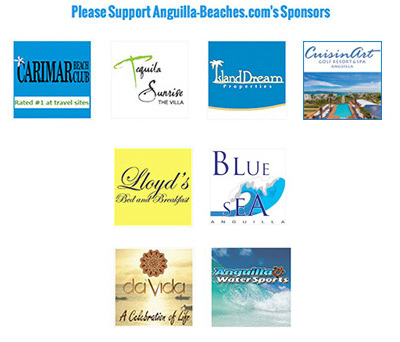 Do you have your Anguilla Card yet? Save 10% at 66 Partners!
---