Combing Anguilla's Beaches for the Best
Anguilla Beach Lovers brings you the latest additions to one family's experiences of the "best of all things Anguillian."

If you like this e-zine,, please do a friend a favor and "pay it forward."

If a friend did forward this to you and if you like what you read, please subscribe by visiting...
---
Issue #099, July 22, 2016
Summer is officially here!
Warm waters, still seas, peaceful shorelines...
This is the "calm before the storm!" That's right, we are just a short couple of weeks away from Anguilla's biggest holiday of the year... Carnival.
Defined by boat races, BBQs and the August Monday beach party, take a look below to get an idea of what's to come this August 1st in Sandy Ground!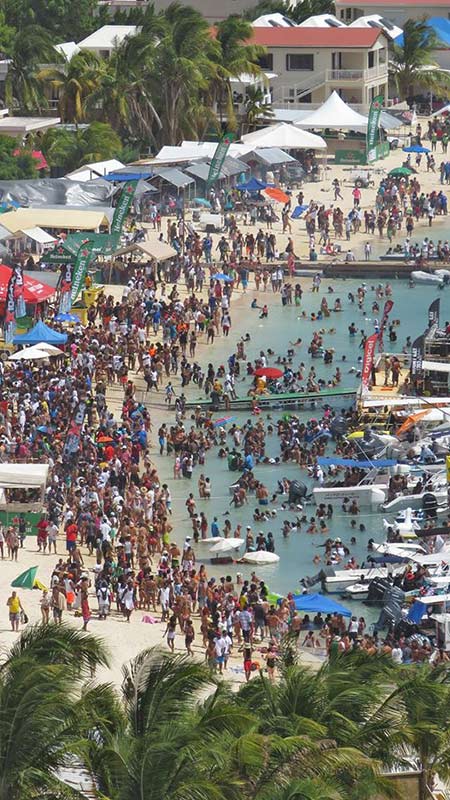 Until then? It's all tranquility wrapped in blue...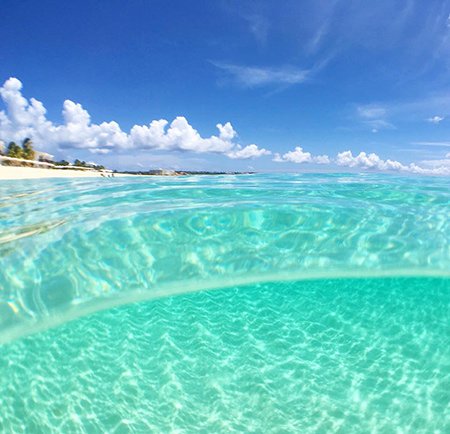 From snorkeling crystal-clear waters...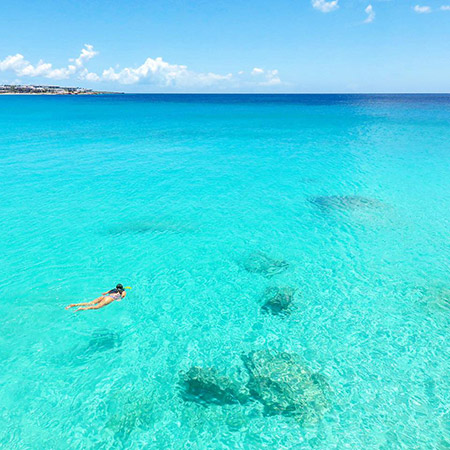 To seeking shade beneath swaying palm trees...
To exploring secret coves...
Anguilla is a true slice of paradise.
What's new since last time?
---
Venus Spa Joins The Anguilla Card
Anguilla is synonymous with relaxation, people escaping to its pristine, white-sand beaches for a dose of Tranquility Wrapped in Blue. What if you want transcendental Tranquility Wrapped in Blue?
Venus Spa has been the recipient of Condé Nast Johansens' prestigious and highly-coveted "Most Excellent Spa Hotel" award on more than one occasion. It sets standards for elite spas down the Atlantic coast, through the Caribbean and even the Pacific Islands.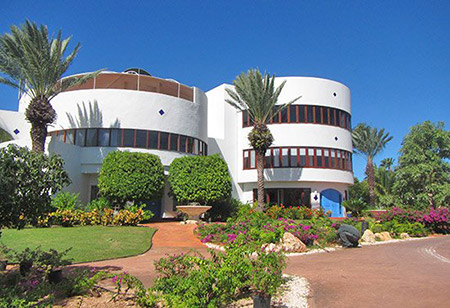 Owned by CuisinArt Golf Resort & Spa, Venus Spa is the product of large-scale renovations, which were undertaken in 2009. Today, the sumptuous three story, 27,000 square foot spa sits on the western corner of the resort's lush property.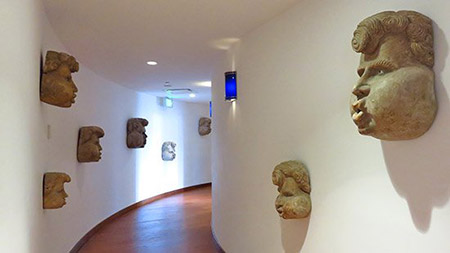 Plush locker rooms, relaxation lounges, a "Healing Waters" pool, sixteen treatment rooms, including couples and hydrotherapy suites and suites with Vichy showers, and a full service hair and nail salon, offer a plethora of scrubs, facials and massages. The extra-special aspect? Spa ingredients are ultra-fresh, sourced from CuisinArt's hydroponic gardens!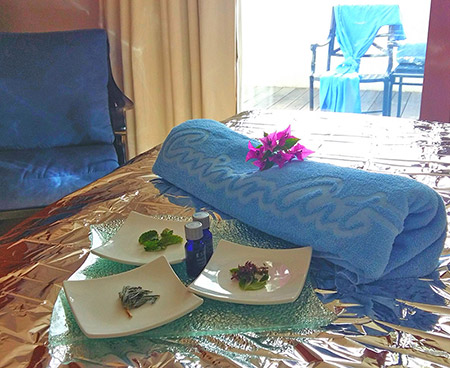 Spa Director, Catherine Phillips is at the helm of the pace-setting Venus Spa. She lives and breathes its ethos. Originally from California, Catherine Phillips has headed up prestigious spas at hotels and resorts across the Caribbean and in England. You are in excellent hands with Catherine!
And, this summer Venus Spa is offering 6 high-value spa specials for under $100! All specials include use of the spa's steam room, Relaxation Lounge...
And the Healing Waters pool...
See below for details.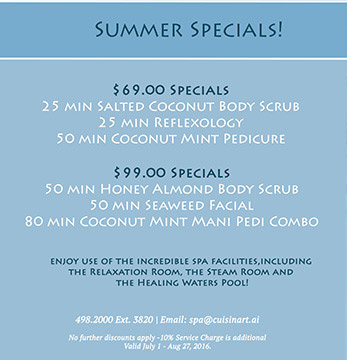 ---
Click here for more on the Anguilla Card.
---
Twin Palms Villas Join The Anguilla Card
You can't say "Twin Palms Villas" without saying "Meads"…
Owned by a family who has been traveling to Anguilla for over 30 years, it's hard to believe that the owners are coincidentally named "Mead!" And the villas are set just a 2 minute walk to magnificent Meads Bay.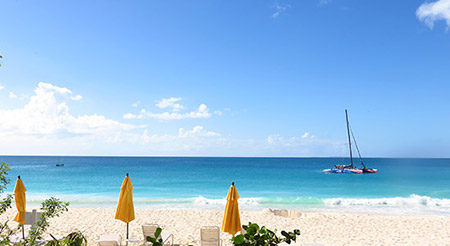 A fateful coincidence, isn't it? :-)
As for the villas themselves? Fresh and beachy, bright and spacious, Twin Palms Villas blend the feel of a Cape Cod beach house with the warm vibe of a Caribbean escape.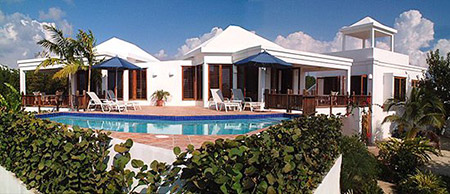 The property is made up of two private villas...
Beach Palm (2 Bedrooms) Features a spacious kitchen, dining and living space that opens onto a large, terra cotta-tiled terrace (complete with a private salt water pool).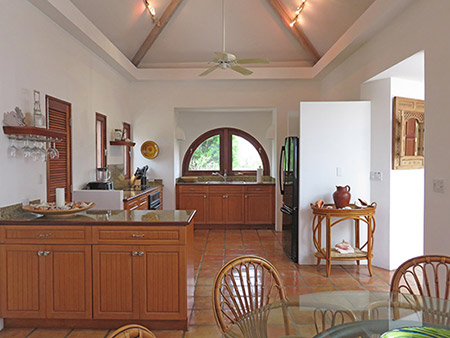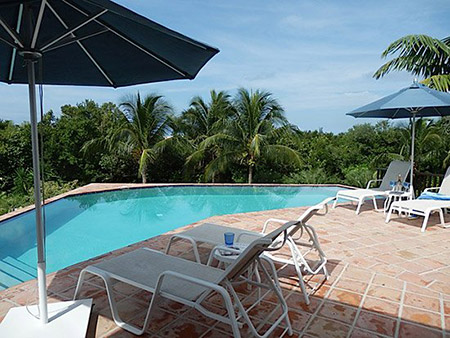 Downstairs, the Garden Master Suite is peaceful and private. The decor is especially charming, complete with Anguillian touches (conch shells collected from the beach, wooden sailboat miniatures...).
Just across the hall, and opening onto the garden is Beach Palm's second bedroom. Colorful and vibrant, it's well-suited for children and/or another adult couple.
Coconut Palm (3 Bedrooms) Down a winding path of palms and blossoming bougainvillea, Coconut Palm is well separated from Beach Palm. Coconut Palm is nearly identical to Beach Palm in its layout (kitchen/living/terrace and two Garden Suites downstairs).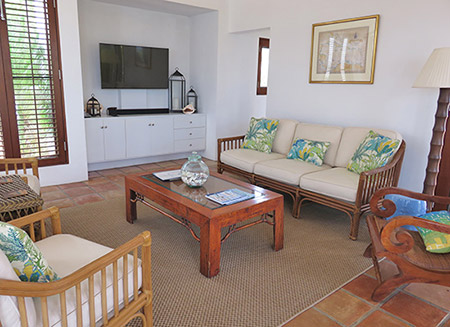 The main difference? Coconut Palm's sizable Poolside Master Suite. It is set in its own building at the edge of the long terrace. Tucked away from the rest of the villa, it is quite secluded.
It also features a large luxurious soaking tub and a refreshing outdoor shower.
An extra-special touch? Coconut Palm's tall tower with roof-top terrace. An idyllic spot to take in Meads Bay's stunning sunsets with an evening cocktail!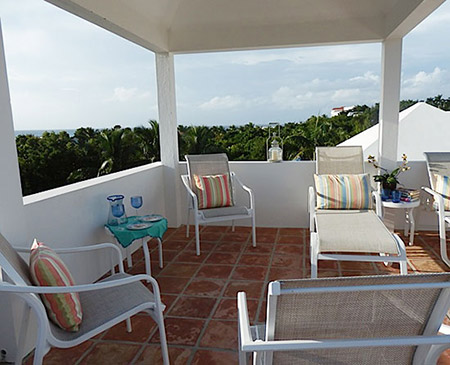 Twin Palms Villas offers all of the conveniences of home - if "home" was surrounded by tropical gardens and located just a 2 minute stroll to Meads Bay ;-)
For more on Twin Palms, click here.
---
Click here to purchase the Anguilla Card.
---
A Taste of Spice's NEW Menu at Cap Juluca
In early 2016, Cap Juluca welcomed Chef Juan Bochenski who introduced three new menus to the luxurious property. The announcement made headline news across Anguilla and throughout the Caribbean.
Known as the region's gem, Cap Juluca long had a reputation for its excellent fine dining. The news was a promise that Cap Juluca's cuisine would once again be five-star. Bizarrely enough, after the initial announcement, there was no "local buzz" on the new dining experiences.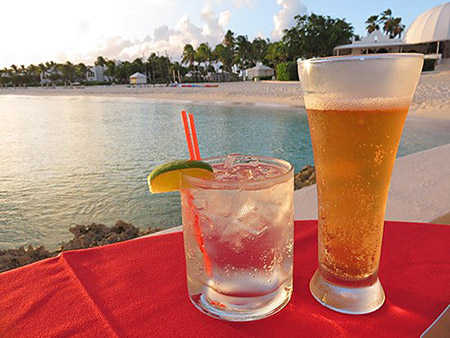 Friends hadn't tried it, reviews on TripAdvisor were sparse, no "food pics" on Instagram. "What gives?" I thought. It was time to take matters into our own hands (or mouths!) and put our tastebuds to work. What did we discover?
One of the best dining experiences in Anguilla with five-star service, a terrific menu and unbeatable value! More on Spice here.
---
Peerless Prickly Pear
Six miles north of Anguilla lies an unspoiled piece of paradise, Prickly Pear. One of Anguilla's offshore cays, Prickly Pear offers the best of both worlds...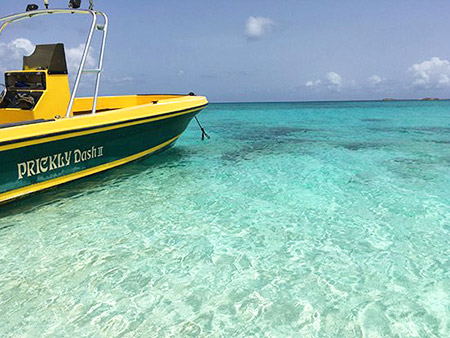 Untouched, natural beauty... think: sparkling, white sand beaches with no development, active coral reefs ripe for snorkeling, iguanas and friendly bananaquits
and
A terrific restaurant and bar... think: lazing away in the shade of a beach umbrella, sipping daiquiris and fueling up on a divine Caribbean lunch at a very reasonable price.
---
How Blue Sea Anguilla Brings Beach Weddings to Life
Private & tranquil, Anguilla is one of the world's most romantic destinations. The question is, how do you pull off a picture-perfect destination wedding?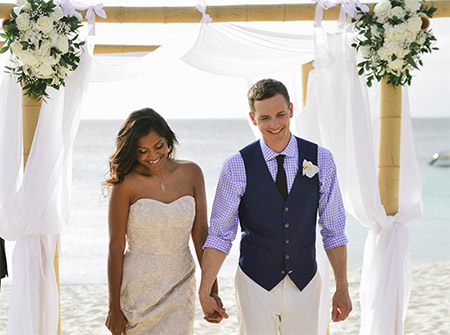 Five couples and Blue Sea Anguilla, known as the best in the business, share their experiences, wedding stories and details on Anguilla wedding packages.
---
Step Inside Zemi Beach House
Since our last visit to Zemi Beach House, the luxury hotel has opened (January 2016). Pools are sparkling, restaurants are bustling and the resort has been getting the attention of big press, including being awarded the title of "world's best new spa" by CNN and being featured in the Huffington Post and Robb Report.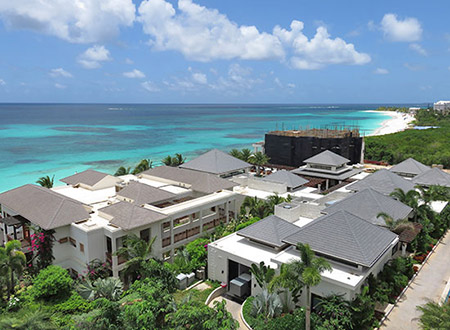 Take a post-opening look at Zemi Beach House here.
On our visit back, we also stopped for lunch at the resort's beachside restaurant, 20 Knots.
Here, laidback meets luxury and a Caribbean-Latin menu offers a plate for every palate. The extra-good news for non-Zemi Beach guests? Beach chairs are included with your lunch!
---
The Reef Set to Open This November
In headline Anguilla news, luxury 80 room resort, The Reef is set to open THIS November.
The resort will feature 2 restaurants (1 right on the sands of Merrywing Bay!), fitness center, 25 seaview suites and golfview suites, 30 suites on the beach and all guests will have signing privileges at CuisinArt Golf Resort & Spa.
More updates will be coming as the resort nears its opening date. We will keep you posted!
Click here to get a sneak peek at what's to come!
---
Viceroy to Become Four Seasons
In addition to The Reef's opening, there's more big Anguilla resort news...
If you haven't heard already, Four Seasons will assume management of Viceroy Anguilla this coming season!
A huge thank you to Viceroy Anguilla for the many memorable moments and warm memories, and the huge boost to our island home. Stay tuned for more updates.
---
NEW Specials
Lloyd's B&B
The charming Lloyd's B&B is holding an affordable summer getaway package for 2!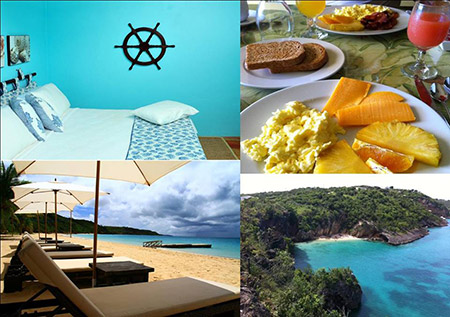 It includes:
A 7 night/8 day stay
7 Breakfasts
4 Lunches w/ non-alcoholic drinks at da'Vida Bayside
Kayak ride to Little Bay
Paddleboard at the Bayside
Car Rental (4 days)
Total cost = $1,595.00 and the special runs from July 10th to August 10th, 2016
See more on Lloyd's here. To book, email... lloydsbedandbreakfast@gmail.com
Tequila Sunrise Villa's Tasty Thanksgiving Special
The luxury villa that offers it all, Tequila Sunrise Villa is offering even more this coming Thanksgiving...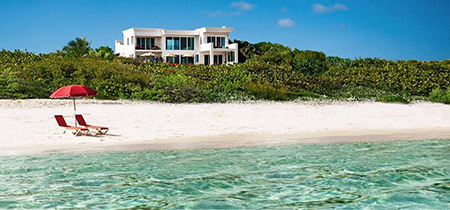 Your Thanksgiving getaway includes a gourmet Thanksgiving dinner prepared in-villa by a private chef!
What else is included in your stay?
FREE full membership at Styler's Fitness Center, one of the top gyms on the island
Complimentary cell phone for guests to call Villa's Concierge, Housekeeper and Villa Manager 24/7 - and for unlimited incoming international calls
FREE calls to USA and Canada from Tequila's house phone
Unlimited ice-cold Patron Tequila
24 Hour Concierge
Daily maid service with turndown
...and daily laundry service
Meet and Greet at Anguilla airport or ferry dock
Continental Breakfast prepared and served daily
... and it's just a 2 minute walk to Dropsey Bay, an undiscovered and secret beach with idyllic beginner snorkeling!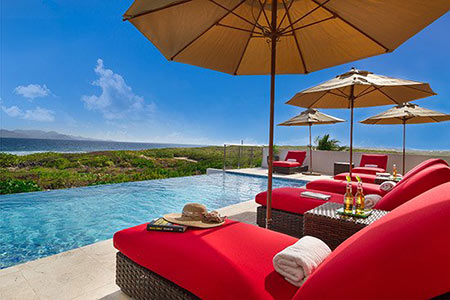 For more information on Tequila Sunrise Villa's Thanksgiving special, email the owners at: iwant2b@tequilasunrisevilla.com
More on Tequila Sunrise Villa here.
---
More News!
Le Bistro at Santorini
A HUGE congratulations to the entire team at CuisinArt's Le Bistro at Santorini! The AAA Four Diamond restaurant has been awarded Wine Spectator's 2016 Best of Award of Excellence!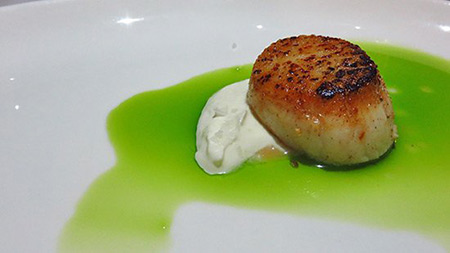 Le Bistro at Santorini has carved out a prestigious reputation over the years. Combine the restaurant's 3,600 bottle wine cellar with Executive Chef Jasper Schneider's culinary masterpieces and what do you get? One of the single most exceptional haute-cuisine dining experiences to be had in Anguilla!
That's all for this month.
Wishing you a very happy summer & a wonderful Carnival if you will be in Anguilla!
Until next time, Nori
Anguilla-Beaches.com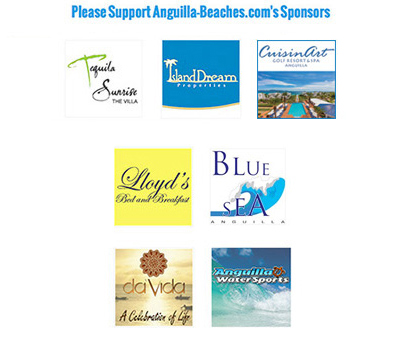 Do you have your Anguilla Card yet? Save 10% at 66 Partners!
---