---
Combing Anguilla's Beaches for the Best
Anguilla Beach Lovers brings you a fresh dose of "Tranquility Wrapped in Blue" every month.
If you like this newsletter,, please do a friend a favor and "pay it forward."
If a friend did forward this to you and if you like what you read, please subscribe by visiting...
---
Issue #152, November 30, 2022
Anguilla's beaches are calling...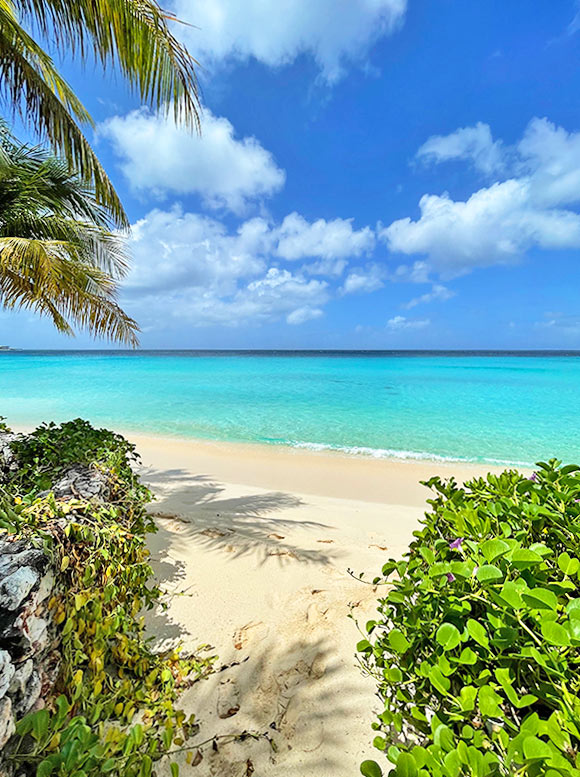 How will you answer this winter? 🤗💗🏝
With temperatures plummeting up north, we all know what that means!
Anguilla is heating up for 3 key reasons...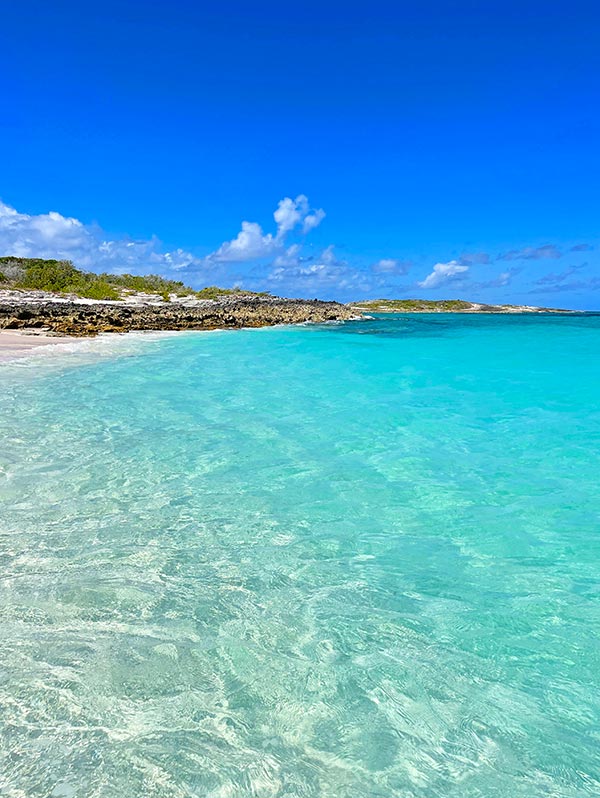 Sun...
Sea...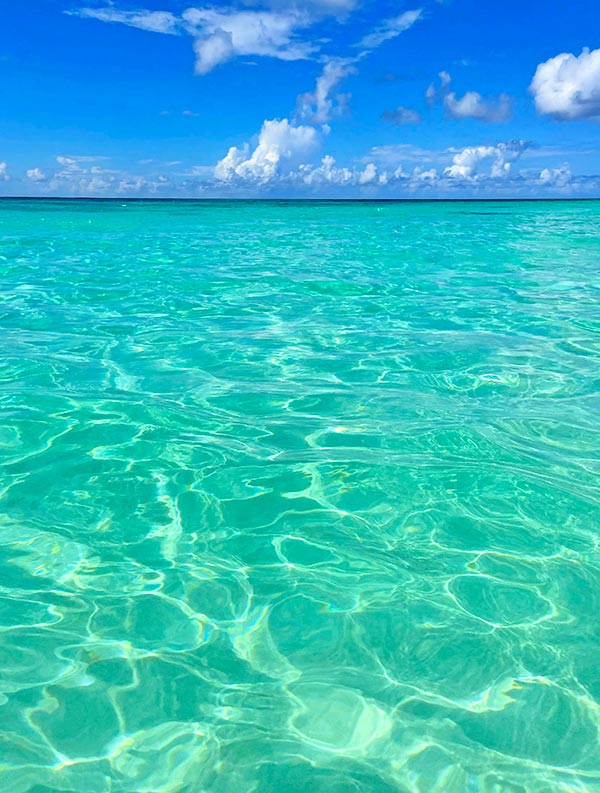 Sand...
There is no better way to spend the winter than in the Caribbean 🥰💗⛱
Speaking of winter, the island is in full swing! High season is here. Hotels and restaurants have all re-opened.
If you are coming on-island, click here for a full list of island events.
What is new in Anguilla?...
---
NEW Anguilla Card Partner: Savi Beach Club
Jaw-dropping. Show-stopping. The talk of the island!
Welcome to the spot that has been turning heads down on luxurious Meads Bay...
One glance at the larger than life restaurant and you are awe-struck.
Set right next door to the fabulous Four Seasons, Savi Beach Club is right in league with the pace-setting property.
Let's step inside...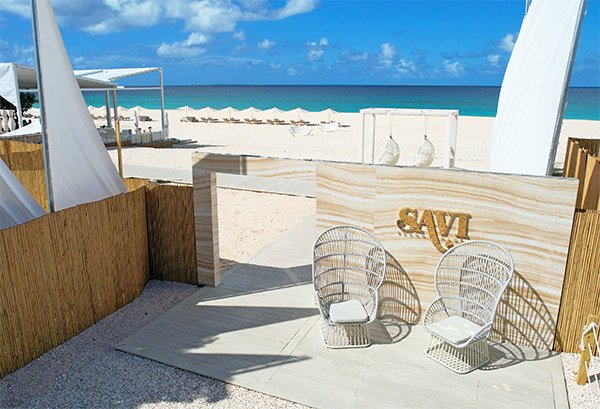 Savi immediately grabs you as you arrive.
Sails billow at the entrance, egg chairs dangle in the Meads Bay breeze. A beach attendant greets you as make your way down the long, posh walkway to the restaurant.
The pathway is bordered by marble columns on one side and a sparkling fountain to the next. Mirrored, it is a true "catwalk." It begs you to take a selfie.
How could you not want to capture the moment?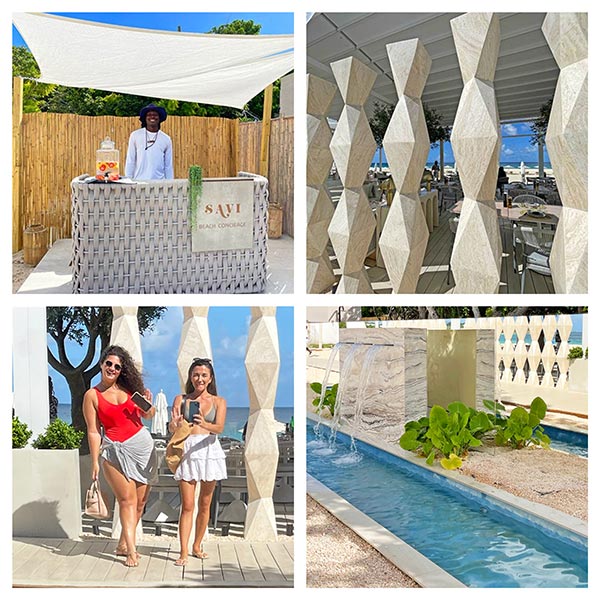 Enormous, lofty and expansive, Savi Beach Club stretches out over thousands of square feet and two levels. The grand marble bar and multiple tables for dining make up the restaurant's first level.
Plush couches and marble tables for lounging and snacking sit on the second level.
Outside, umbrellas and beach chairs call your name for a post-meal snooze. If it is day beds you prefer, those are available, too.
As you take in the atmosphere, the design elements jump out at you. The place settings, the lacquered chopsticks and the use of gold...
The beach club's little touches go a long way.
From the grand pieces, to the fine details, Savi is design-savvy.
For the full Savi experience, start with a signature cocktail. Crafted by Managing Director, Eduard Balan these drinks tickle your tastebuds and your cerebrum.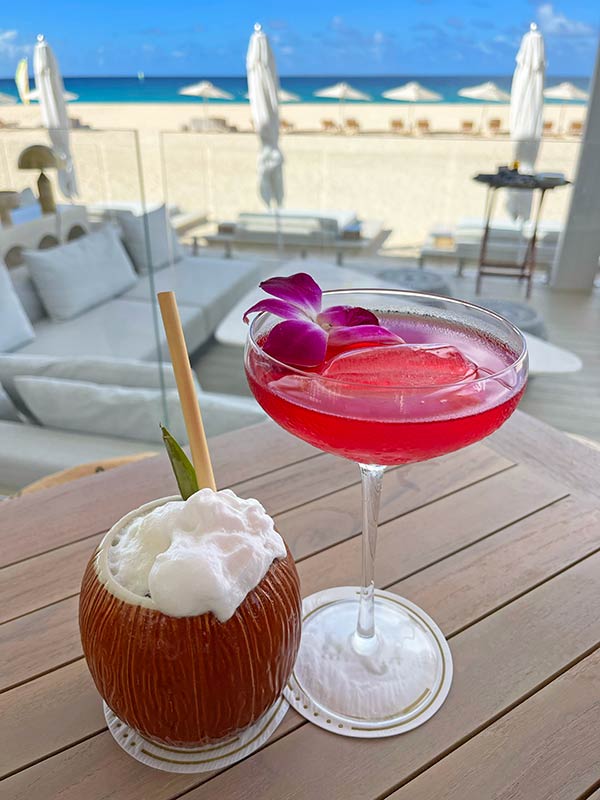 The Pina Asada is Savi's twist on a pina colada. Pineapple is grilled, soaked in rum, macerated and served inside a picturesque coconut cup. The whole concoction is topped with house-whipped coconut cream.
Prefer a lighter choice? The Clear Punch is a breath of smooth, fresh air on a warm day. Made with hibiscus tea and clarified rum, it is almost too pretty to drink.
Dining at Savi Beach Club
Prepare for flavors that will whisk your tastebuds away to a whole new world. This is a dining extravaganza.
The menu opens with a number of cold and hot appetizers, salads and fried starters. Our favorite from the fried section of the menu, Savi's Octopus Fritter...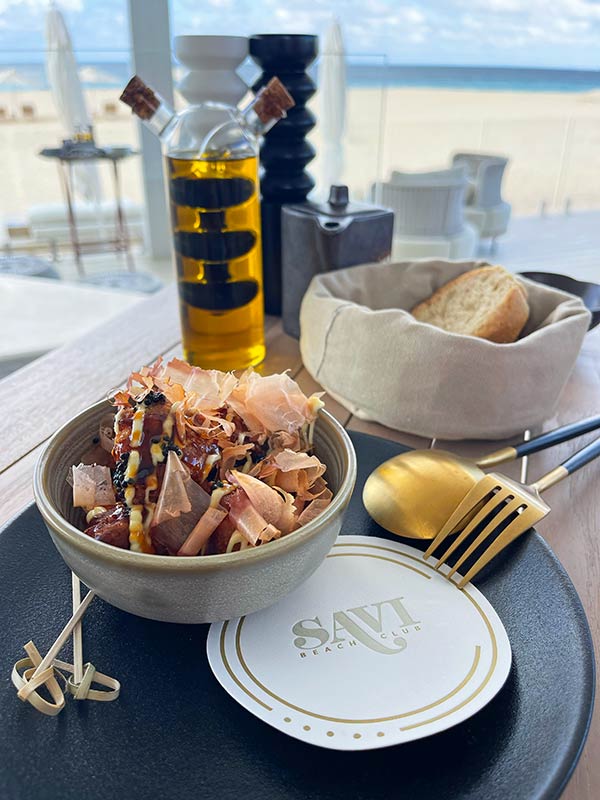 This is not your average Takoyaki. Chef's octopus fritters defy all expectation. Perfectly cooked, firm octopus is fried into a fritter. The bites are topped with unagi sauce, black tobiko and Serrano ham shavings.
The crispiness of the fritter is enhanced by the octopus inside. So savory and with an addictive crunch, we could snack on these all afternoon.
Next, Louise's all-time favorite starter, Savi's Parmigiana...
Chef puts a modern twist on this Italian classic. Deconstructed, eggplant is sliced thin. Almost chip-like, it is topped with an outrageously rich and creamy mix of mozzarella and parmesan.
The cheese-laced eggplant is placed on a slathering of fresh tomato sauce with basil. So fresh and fragrant, it immediately transports you to Italy.
When it comes to entrées, Chef Dario's skills shine all over again with his Tortelli Crab & Asparagus...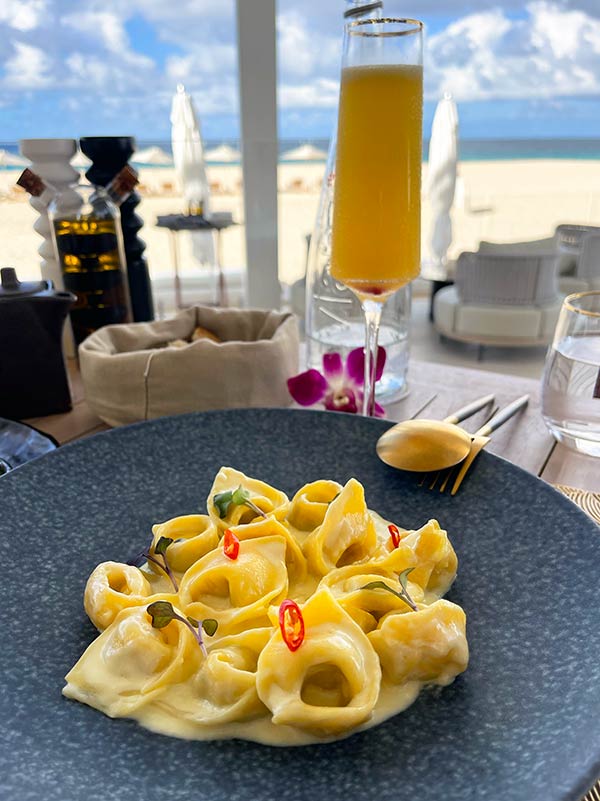 Soft, made-that-day tortellis melt in your mouth. Artfully folded, you can feel the care that goes into preparing these delicate packets of goodness.
Chef stuffs his tortellis, alternating between crab and asparagus. Chili peppers bring a tangy surprise to the dish. When your mouth needs to cool off? The pasta's bath of creamy truffle sauce is the chili's natural antidote.
If it is protein you prefer, the Salmon Teriyaki is quite the catch...
The salmon flakes ever so lusciously at the touch of your fork. Pour over the teriyaki sauce and your tastebuds will thank you.
You can taste Chef Dario's world of talent and experience with every bite of his menu. His cuisine easily ranks as one of the top meals in Anguilla today.
For the full scoop on Savi Beach Club, click here.
For our YouTube video on Savi Beach Club, click here.
Savi Beach Club is an Anguilla Card Partner. Save 10% at Savi when you use your Anguilla Card.
---
Olas: Making Waves on Shoal Bay
Let's taco 'bout Olas! A cute beach shack right on Shoal Bay beach, Olas has been making waves. It is loved for two reasons that pair perfectly: Tasty beach tacos and cocktails that contend for "best on-island!"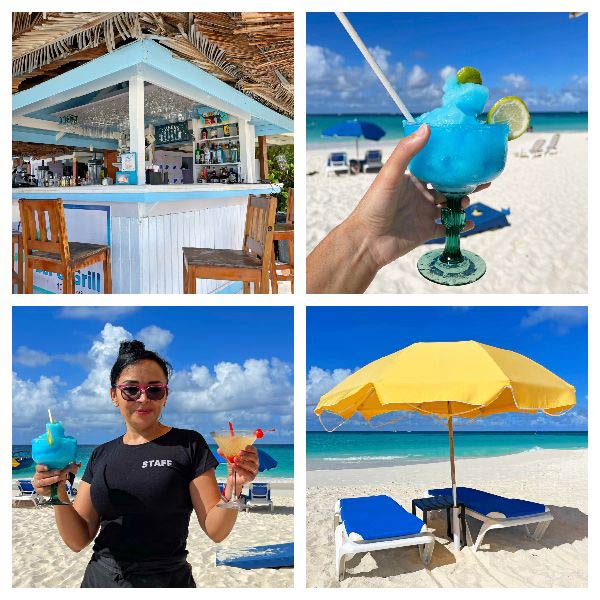 Olas offers an ocean of refreshing drinks to beat the warm Anguilla sun.
You can't leave without trying Eulandy's frozen margarita. She will color it an eye-catching electric blue if you ask. Margarita options don't end there. The Red Bottom is picturesque. A potent cocktail, it is made with Silver Tequila, Grand Marnier, St. Germaine, fresh lime juice and sweet grenadine.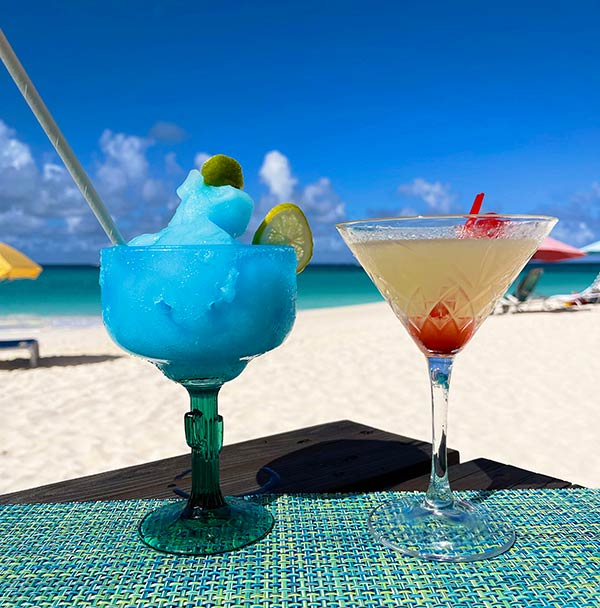 With cocktails in-hand, tacos call...
Most highly recommended of all? Olas' vegan tacos, served in a hard shell. A mix of quinoa, garbanzo beans and guacamole fills each taco. The quinoa is prepared with coconut oil, giving each bite rich flavor.
Room for more? Don't miss the shrimp tacos...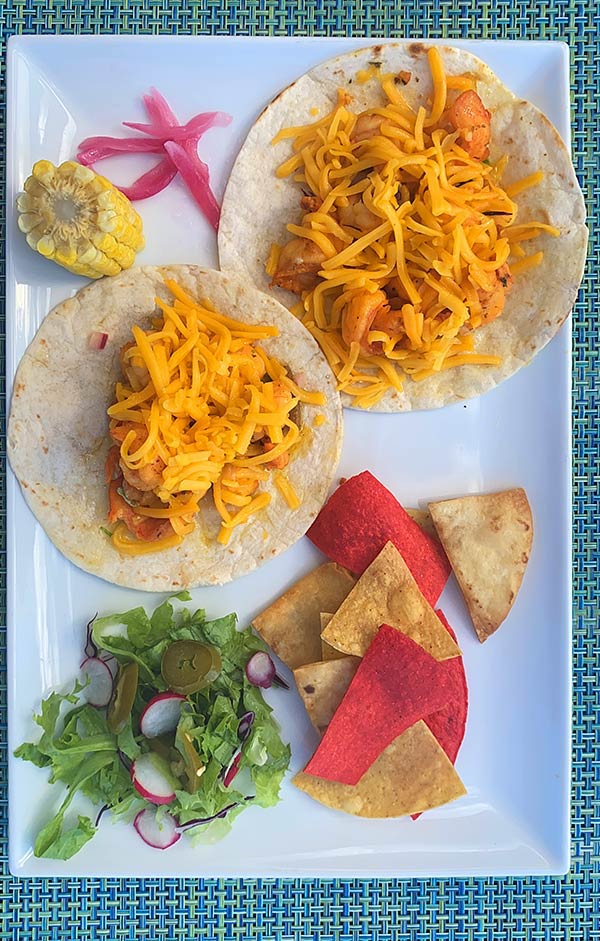 Eulandy's team tops these savory shrimp tacos with an abundance of cheddar cheese.
If you're craving something super cool, Eulandy's Mudslides make for an excellent dessert drink...
After lunch, browse Olas' new beachside boutique.
Eulandy is passionate about her beachside outpost. She hand-picks all of the inventory, including sun visors, hand-woven beach totes, bikinis, rashguards and a variety of Shoal Bay and Olas' t-shirts.
After a little shopping, what's next for your beach day itinerary?
It's simple.
Grab a Corona Michelada and hang out...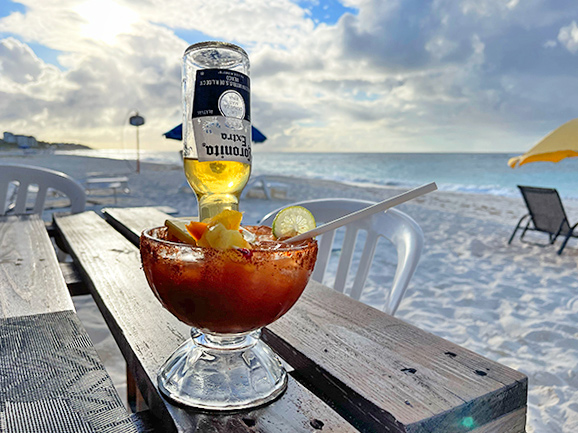 Olas is an Anguilla Card Partner. Save 10% at Olas when you use your Anguilla Card.
---
Spend The Winter at Spyglass Hill Villa
Anguilla's Spyglass Hill Villa is one that has been seen around the world!
Featured on House Hunters International, this villa is known for its Caribbean interior design, and its sweeping views of Sandy Ground.
Click here for our video tour of Spyglass Hill Villa.
Designed by internationally recognized Property Developer and Architectural Designer, Ian "Sugar George" Edwards, Spyglass Hill Villa is a dream.
First things first? You can't say "Spyglass Hill Villa" without saying Sandy Ground. This property sits perched on North Hill with sweeping views of Sandy Ground below and St. Martin in the distance. When you're gazing at those panoramic vistas, stress evaporates and the rest of the world melts away.
Spyglass Hill is built to capture and maximize the view. From inside the infinity edge pool, to the tropical kitchen, to the master suites, to the outdoor showers, this view consistently catches your eye as you move through the villa.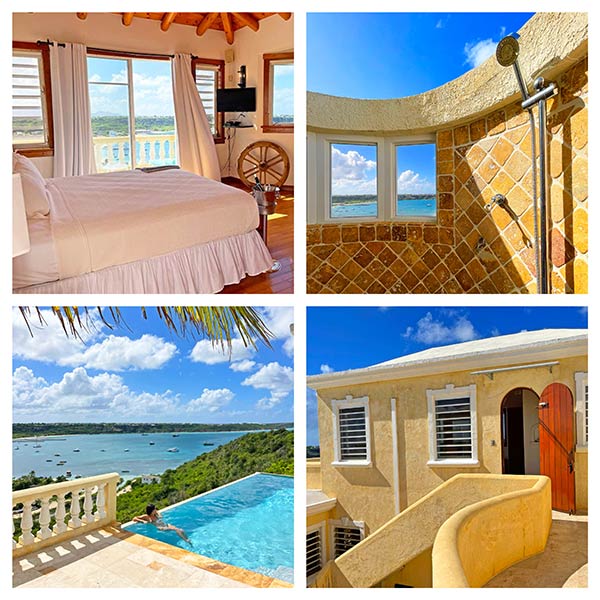 The villa itself is a tropical oasis.
Spyglass Hill Villa lays out over 3 floors with 4 master suites, soothing ensuites with outdoor showers, high vaulted ceilings, luxurious kitchen and living area with high warm wooden touches, an entertainment room, a gym, a breezy courtyard and plenty of private patios for enjoying the Sandy Ground scenery.
Special Tip: Never miss a Spyglass sunset. The sunsets from Spyglass are out-of-this-world.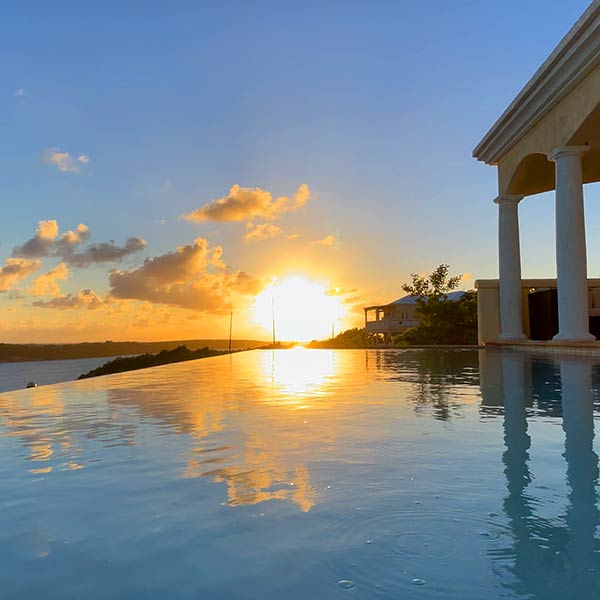 The experience doesn't end there. Spyglass is known for its world-class service. Their team meets and greets you at your port of arrival, they arrange everything during your stay, from restaurant reservations to booking activities, and complimentary drinks and the first day's breakfast are all included.
From staff, to villa, to vistas, Spyglass Hill ranks as one of Anguilla's most reasonably priced luxury villas.
Spyglass Hill Villa still has availability this Christmas! Celebrate the holidays at one of the most fabulous villas in the Caribbean.
To Book Your Stay
Email: info@spyglasshillanguilla.com
Call: (264) 497-3666 or (264) 235-3666
Spyglass Hill Villa is an Anguilla Card Partner. Save 10% at Spyglass when you book with your Anguilla Card.
---
NEW Anguilla YouTube Video: Tasty's POV
Set right next to Tasty's, "POV" is aptly named. Its view is iconic.
POV gazes out to Sandy Ground's famous stunning sunsets by early evening time and the sparkling lights of the harbor come night fall.
Whether for a sunset drink, dinner or after-dinner drinks, there's no better way to begin your POV experience than with a classic POV cocktail!
Chef Dale and his mixologists serve up a variety of exquisite drinks. Some of our favorites include the Anguilla Collins and the Coco Loco Tropical. The former is a must for lovers of gin.
A cocktail that brings the heat? Don't miss the Pond Dipper for a continuous fresh kick! Spicy jalapeño is perfectly offset by watermelon, lime juice and tequila.
We have to hand it to Chef Dale and his team. These cocktails are something out of a tropical dream.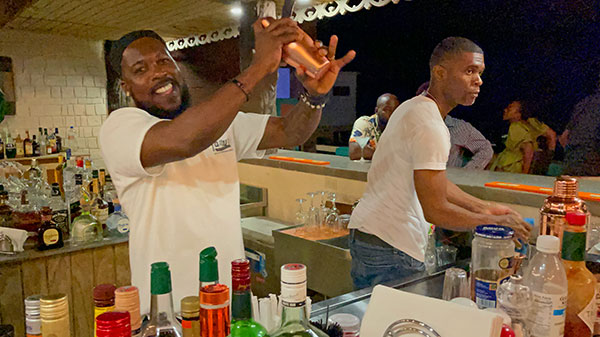 A night at Tasty's would never be complete without mouthwatering eats. Chef Dale brings the goods with a special POV menu of bar bites and BBQ.
We recommend starting with the Garlic Pan-Seared Shrimp Avocado Toast...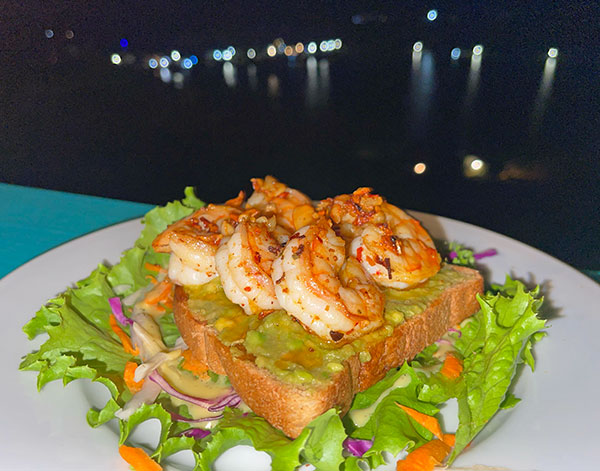 Plump shrimp are pan-fried in garlic, drizzled with red chili sauce and popped atop creamy avocado toast. This bar bite goes down as our favorite on the menu!
Not a fan of shrimp? The menu also includes bites of calamari, fish fingers, saltfish fritters and a variety of salads.
Moving onto the menu's BBQ options, the Meat Lover's Plate gives you a big bang for your BBQ buck.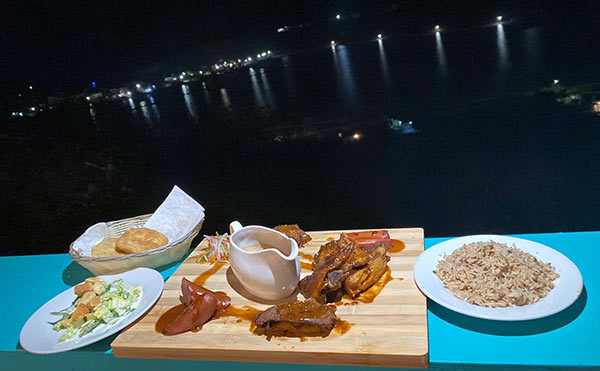 This dish leaves no stone unturned. All of your favorites make an appearance. BBQ chicken, BBQ brisket, BBQ ribs and BBQ turkey sausages are served with rice & peas, Caesar salad and Chef's famous Johnny cakes.
In addition to all things BBQ, Tasty's POV serves up fresh local caught tuna, lobster and so much more.
After dinner, dance the night away gazing out to Sandy Ground. POV regularly features special evenings of live music and menu specials.
For a full video experience dining at Tasty's Restaurant and Tasty's POV, click here.
Tasty's POV is an Anguilla Card Partner. Save 10% at Tasty's POV when you use your Anguilla Card.
---
Take a Winter Beach Escape
Our family fell in love with Beach Escape Villa many moons ago, based on its location alone.
A luxurious villa with chic beach house charm, Beach Escape is true to its name.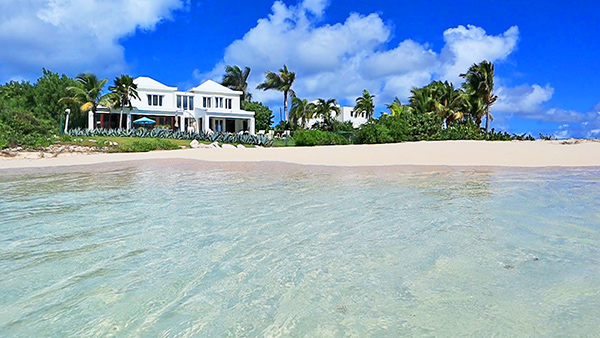 Set on secluded Sandy Point beach, at Beach Escape you are directly on sandy beachfront.
This special spit of sand has long been a family favorite for quiet days at the beach. The water sparkles in a million shades of blue. Gazing out to St. Martin, Sandy Point is one of Anguilla's best kept secrets.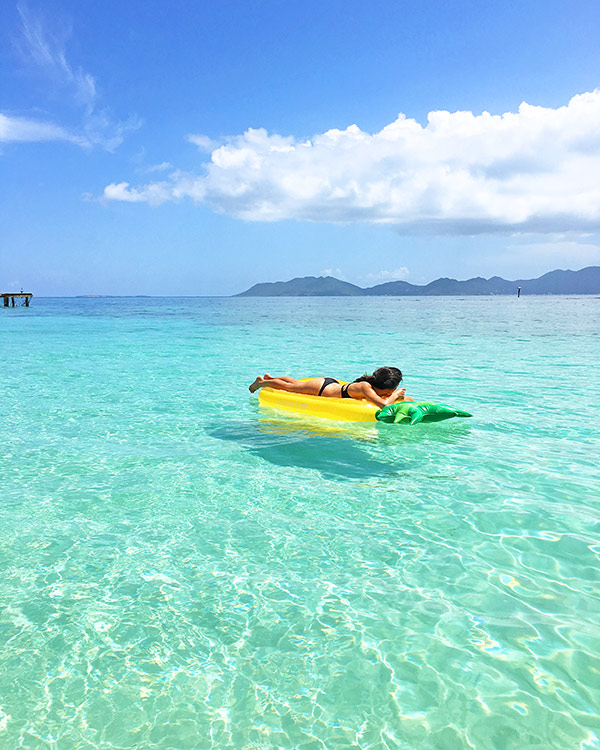 Beach Escape Villa lies right at the sand's edge.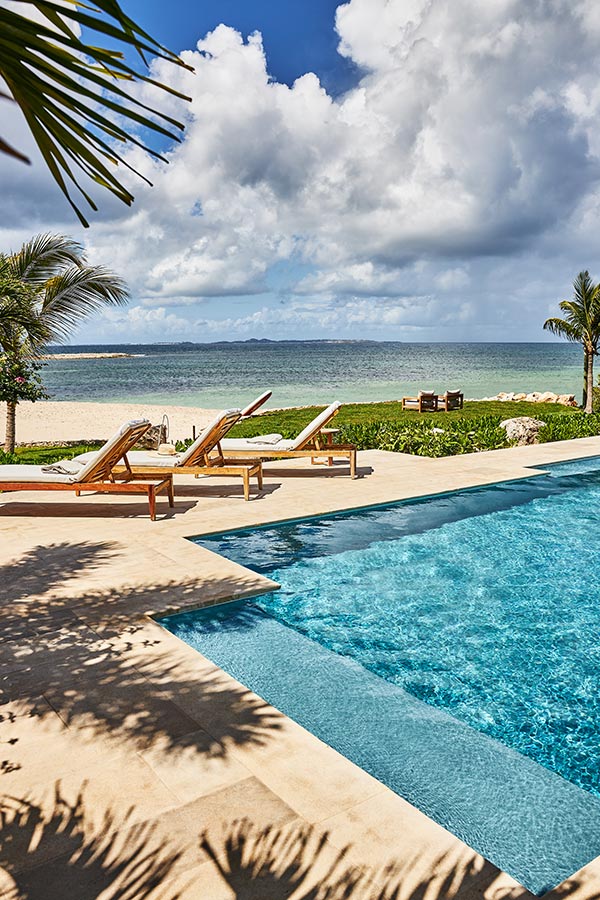 The five-bedroom property is made up of two buildings surrounded by lush tropical landscaping. Marrying classic West Indian charm with contemporary beach house chic, Beach Escape is the dream Caribbean villa.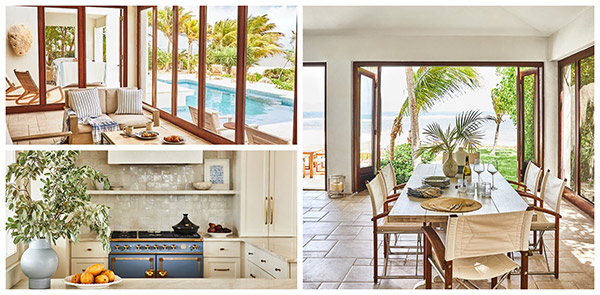 Dine and lounge to the sounds of the sea, cooled by the sea breeze gently passing through...
BBQ out on your grassy lawn...
Dip into the sparkling pool or the ocean of blue...
Is there any better way to spend a winter day?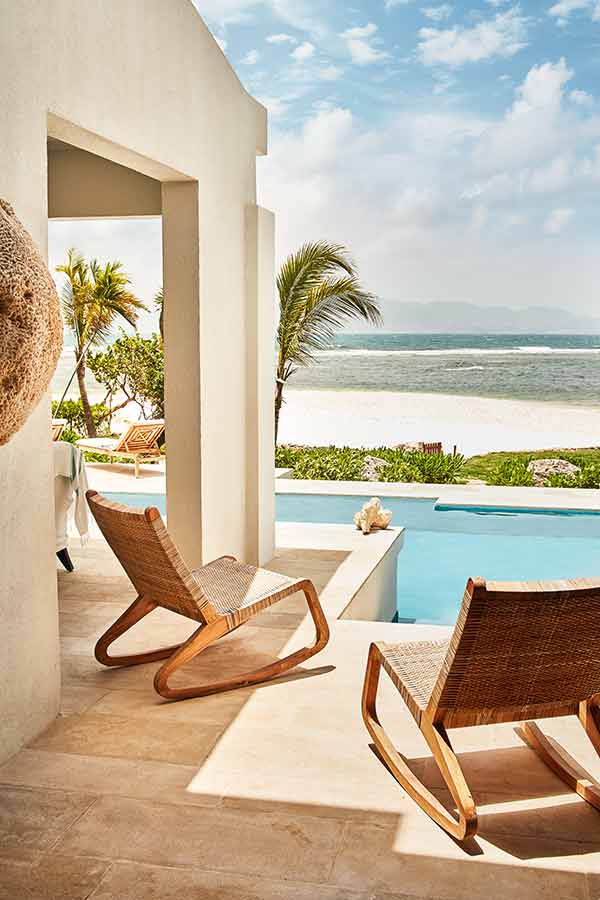 To Book Your Beach Escape
---
NEW Anguilla Beach Video
Grab your beverage of choice and get ready to relax on the best beaches in the world!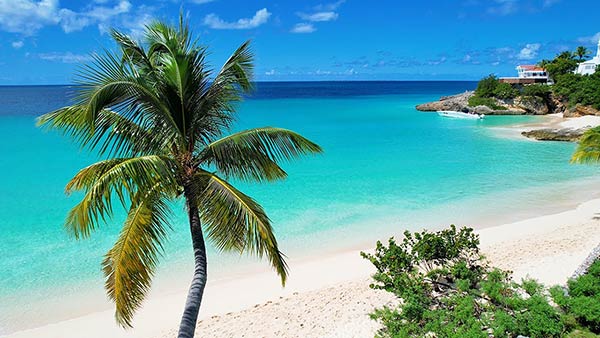 This brand new drone footage takes you to two of Anguilla's top beaches...
Meads Bay (and neighboring beach Long Bay)
Shoal Bay East
Click here to tune in and zen out, Anguilla-style!
---
Make it a Meads Bay Winter
When it comes to beaches in Anguilla, there is no beating Meads Bay.
Home to the top restaurants and the clearest waters in the Caribbean, it is the spot to see and be seen, especially in the winter months when the jetset descend on the beach's shores.
Set smack dab in the middle of all of the action is Tranquility Beach Anguilla.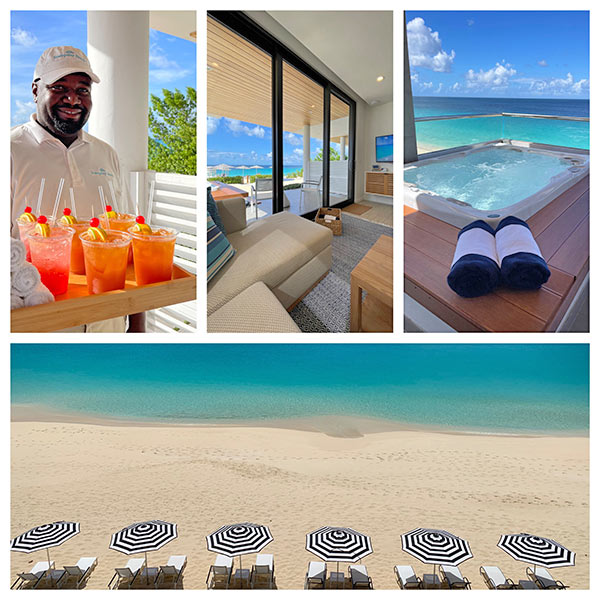 Tranquility Beach Anguilla has you at hello!
Property developers, Ian "Sugar George" Edwards and Neil Freeman knocked it out of the park when they built this chic, contemporary boutique hotel.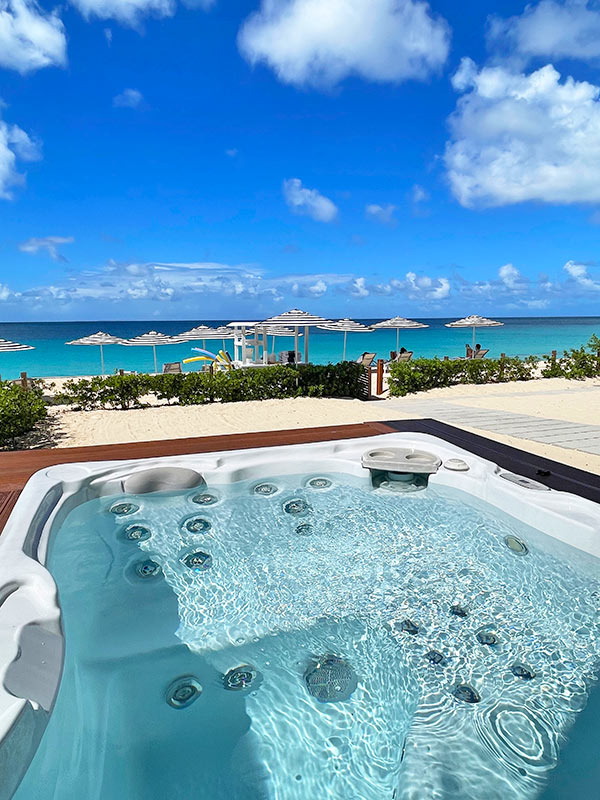 Opening right onto Meads Bay and a mere stone's throw from some of the island's top restaurants, the property's location is unmatched.
Inside, Tranquility offers gorgeous 1-2 bedroom units and 3-bedroom penthouse suites. Enjoy Meads Bay's awe-inspiring views in style from your very own terrace complete with hot tub.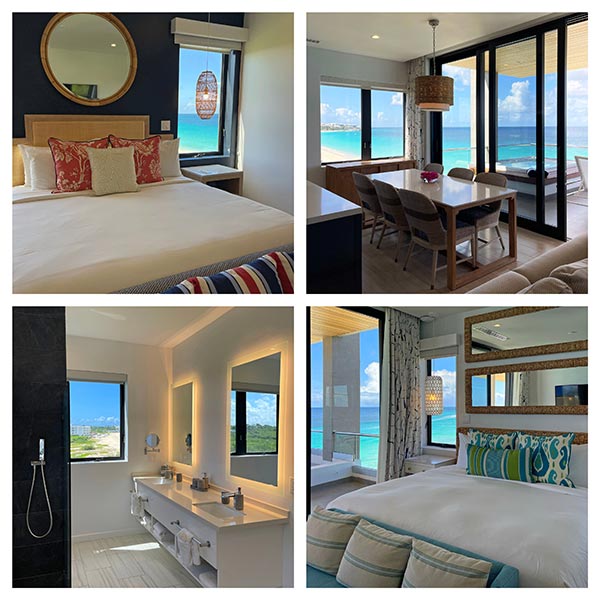 Choose an upper unit for endless vistas or enjoy have the beach right at your doorstep with a ground floor suite.
Either way, and whichever suite you choose, here at Tranquility Beach, life is blissfully sweet.
Pre Holiday Special: Tranquility Beach Anguilla has extended their 15% off special! Save 15% when you book and stay before December 16th, 2022 in one of their spectacular 1 or 2 bedroom or penthouse suites.
To Book with Tranquility Beach Anguilla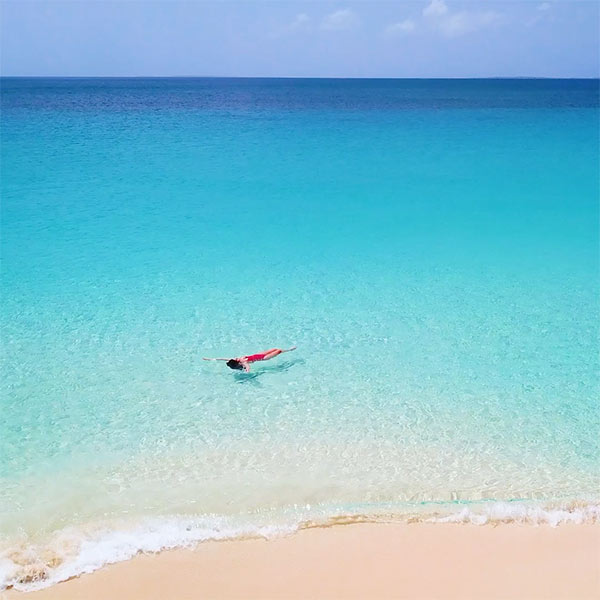 ---
Exclusive Beach Getaway
Right next door to Meads Bay sits Long Bay. Do you know these serene Anguilla shores?...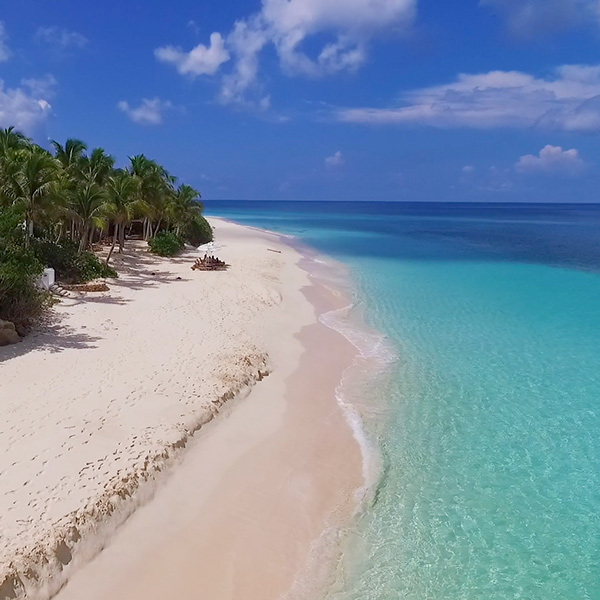 Tranquil, private and exclusive, Long Bay beach is a dream. A heavenly stretch of white sand extends along crystal clear waters and is bordered by a slope of green so lush and serene.
Set along the quiet beach sits two of Anguilla's top luxury villas, Long Bay Villas and Santosha Villa Estate.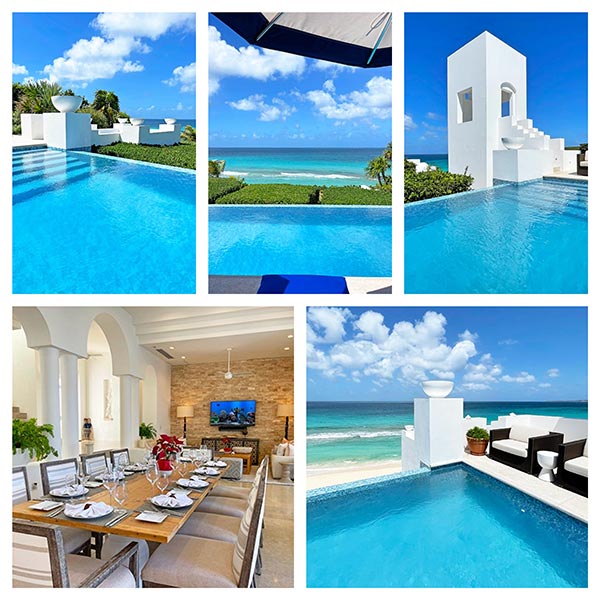 Long Bay Villas is an architectural wonder! Strikingly white, Long Bay Villas is made up of three villas: Sky, Sea and Sand. They emerge like a Grecian-Caribbean dream from the lush hillside that slopes up from Long Bay's blue waters.
Each villa offers a unique perspective of Long Bay's blues.
From up at Sky Villa...
To the sea view at Sea Villa...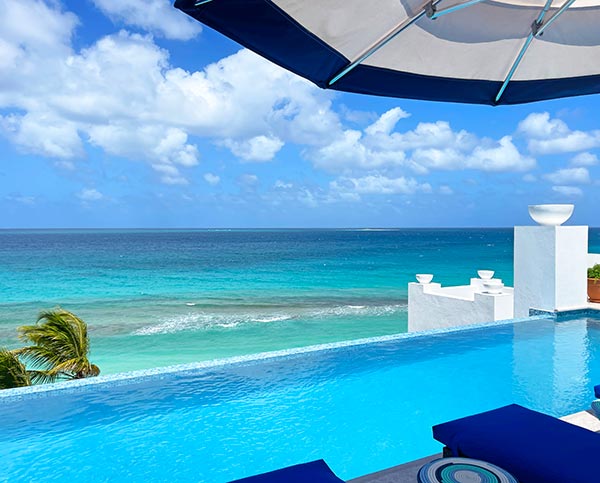 To Sand's intimate perspective, just above the beachline.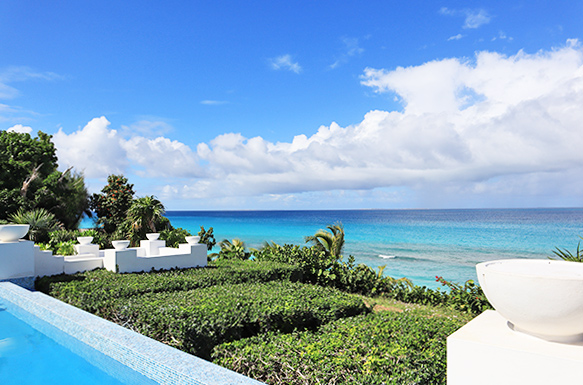 Long Bay Villas is one of the Caribbean's most eye-catching ultra-luxury villas.
For more on Long Bay Villas
Long Bay's exclusive nature doesn't end there.
Going hand in hand with Long Bay Villas is the posh and elegant Santosha Villa Estate.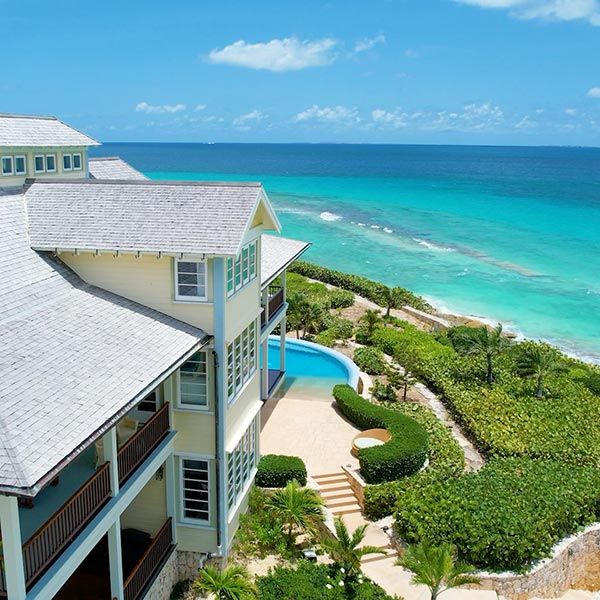 Favored by some of the biggest names in business and Hollywood, Santosha Villa Estate sits in a league of its own.
This is where you come to escape.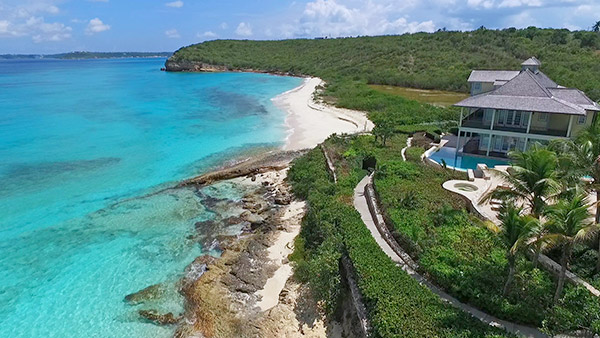 The estate sits on Long Bay's ultra-private eastern side. Surrounded by tropical gardens, Santosha exudes a soothing, private feel.
Nine bedrooms spread out over five buildings across the property's 4.5 lush, tropical beachfront acres. The Grand Villa, the three Guest Houses and dining pavilion all exude distinct West Indian elegance.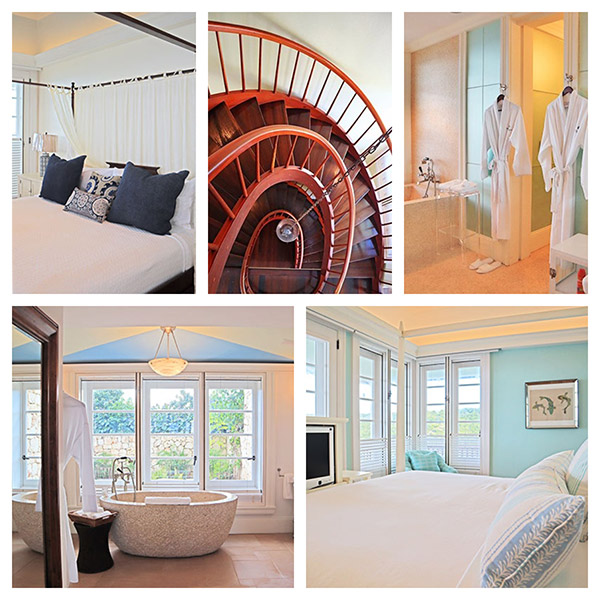 From regal crown moldings, to mahogany four poster beds, to antique sconces, louvre doors and double-paned windows, to the grand spiral staircase and wrap around verandas, each and every piece has been carefully designed.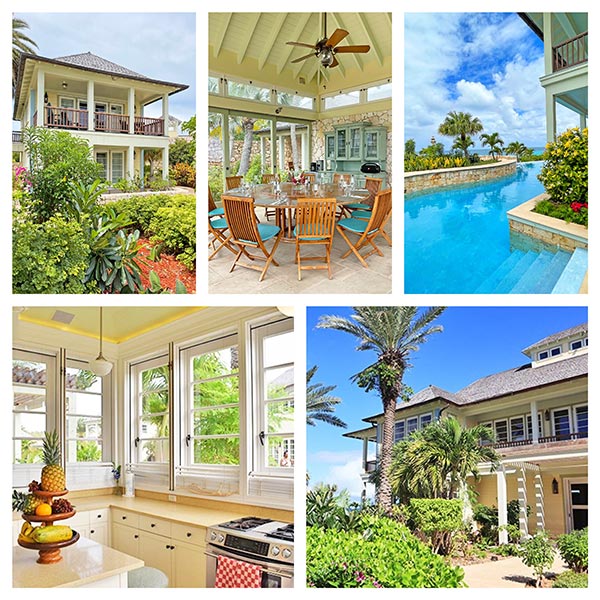 Santosha is of a bygone era. It is Anguilla's most grand ultra-luxury villa.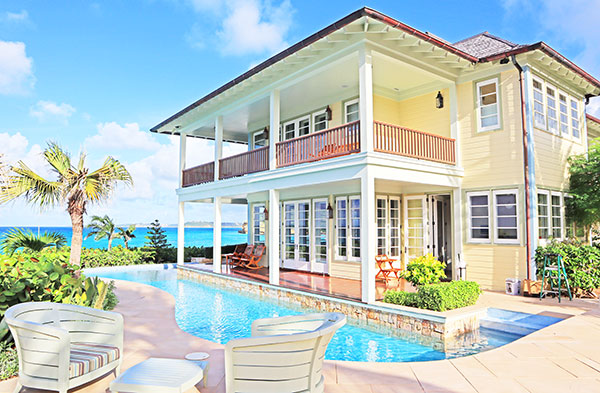 Fore more on Santosha Villa Estate
---
Vote For SunShine Shack & Elvis Beach Bar - Best Beach Bar in the Caribbean
Anguilla is up for USA TODAY's 10Best Awards!
Everyone's favorite BBQ spot on Rendezvous is nominated...
VOTE here to get SunShine Shack to #1.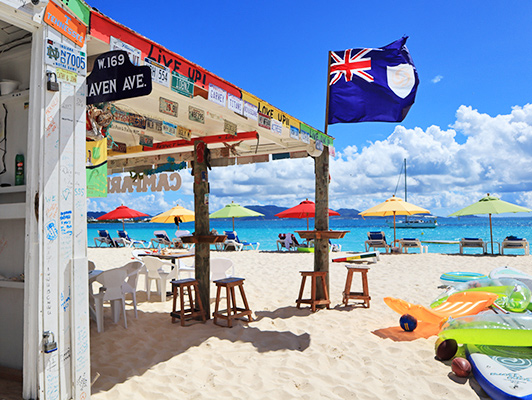 Home to some of the best BBQ in Anguilla, and with a gorgeous setting right on Rendezvous...
Let's hear it for Garvey's!
That's not all...
Holding the current title for Best Caribbean Beach Bar is Elvis' Beach Bar.
With the best nachos on the island, a potent rum punch and a seat on Sandy Ground beach, Elvis' is so hard to beat!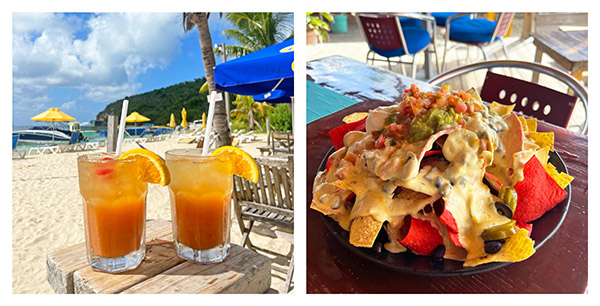 ---
Thinking of a Much Longer Anguilla Getaway?
Our good friend, Jackie Pascher of Island Dream Properties has terrific, high-value real estate listings!
Step Inside: Villa Zebra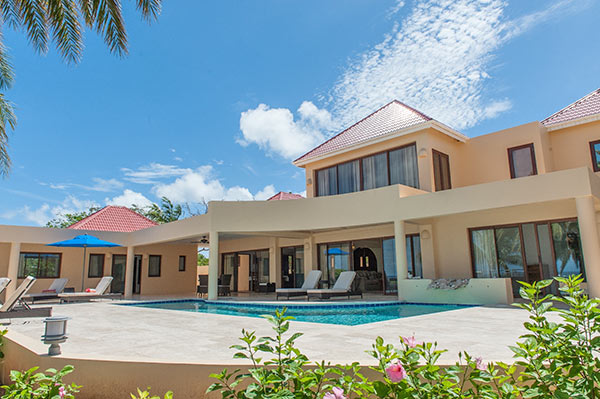 Set just a 5 minute walk across the street to Meads Bay Beach, Villa Zebra's location is a treat.
Afternoons dining at Jacala and lounging on Meads? Yes, please!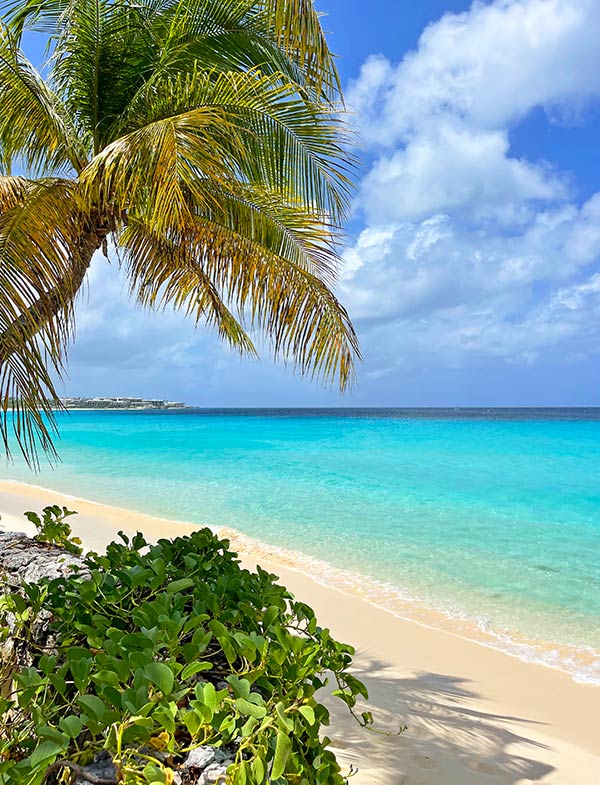 The expansive property consists of 3 bedrooms split into two villas: The Main Villa and the Pool House Villa.
Renovated in 2016, the Main Villa boasts a spacious living room, kitchen/dining area, bedroom with sitting area and full bath, and second floor master suite.
The upstairs master stretches across the entire second floor, equipped with a luxurious king size bed and chic, invisible TV unit. Relaxing in style is gauranteed!
The third bedroom with ensuite bathroom is located in the private Pool House Villa.
Out on the villa's terrace, we can't say enough about the beautifully tiled Anguilla stone pool deck. The pool itself sparkles in a million shades of blue. It is even complete with a waterfall.
Constructed of reinforced concrete and modernized with hurricane proof windows, doors and naturally sourced marble tiling, Villa Zebra ticks all of the boxes.
Villa Zebra is listed at $1,900,000.
Click here for full details on the property.
---
Caribbean Corner: British Virgin Islands
This off-season, we ventured to the British Virgin Islands.
Known for their tropical beaches, friendly people and being home of the Painkiller, the BVI was destined to be on our bucket-list.
With 60 islands in its archipelago, the British Virgin Islands is a rich mix of desert islands, mountainous islands, ones that are privately owned and others that are completely uninhabited.
The question is...
Which Beaches Are "Must Sea's?"
Click here for our top BVI beaches.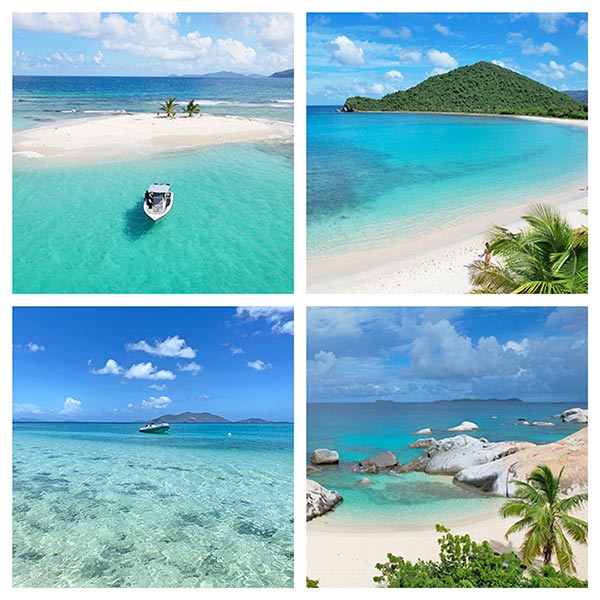 Where To Stay?
Look no further than Long Bay Beach Resort.
Directly on Long Bay in Tortola, and just 2 minutes from idyllic Smuggler's Cove, Long Bay Beach Resort's chic beachfront rooms are worth the splurge!
Click here for more on Long Bay Beach Resort.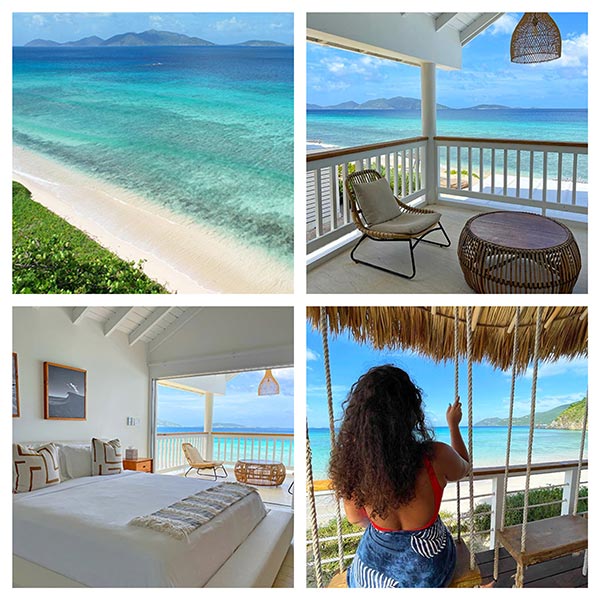 What To Do?
Talk to anyone who knows the BVI's and they will say...
"To understand the Virgin Islands, you need to sea them."
To help us scratch the surface and visit the region's "must sea" spots, we turned to our friends at Chillout Charters.
Click here for more on exploring the BVIs with Chillout Charters.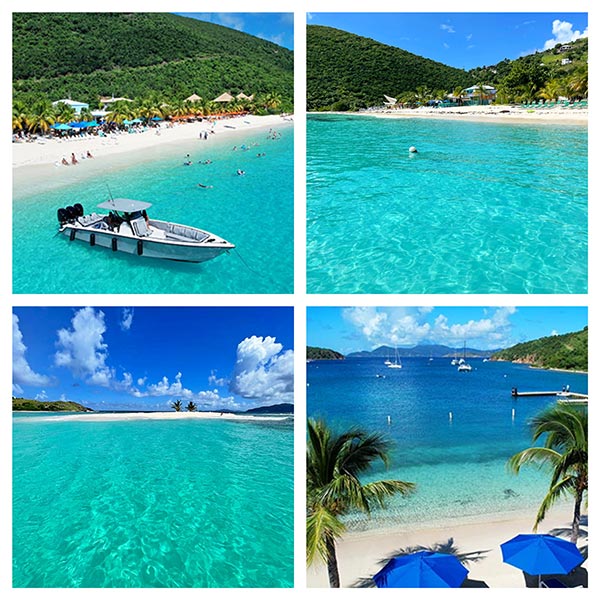 ---
That's all for November!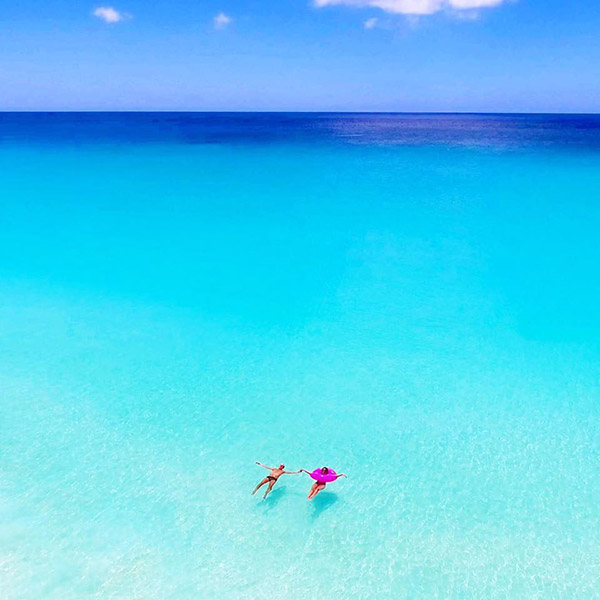 ---
If you enjoy this newsletter and our Anguilla videos, please spread the word about us on TripAdvisor.
If you are planning a trip to Anguilla, get your Anguilla Card here!
We can't wait to SEA you on the beach this winter 💗🏝
With lots of warming Anguilla sunshine,
Nori & Louise
---
Anguilla-Beaches.com
---