Combing Anguilla's Beaches for the Best
Anguilla Beach Lovers brings you the latest additions to one family's experiences of the "best of all things Anguillian."

If you like this e-zine,, please do a friend and me a big favor and "pay it forward."

If a friend did forward this to you and if you like what you read, please subscribe by visiting...
---
Issue #084, December 23, 2014
All of the lights are coming on!...
Yachts are pulling into Meads Bay. Jets are stacked at AXA. Hotels and villas are at capacity.
There's no denying it, we are in the full swing of things in Anguilla!
It's hard to believe that another Holiday Season is already upon us. It felt like just yesterday we were celebrating Anguilla Day and cheering on Satellite during Carnival.
Before we jump into what's new in Anguilla this month, let's reflect on 2014...
2014 Reflections
We took many-a-dip in Little Bay...
Meads Bay...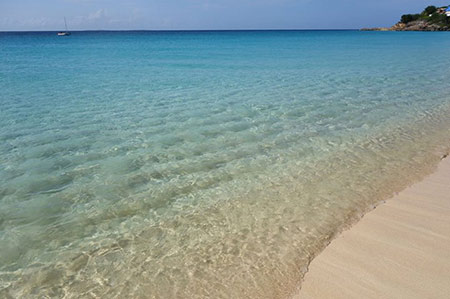 Shoal Bay...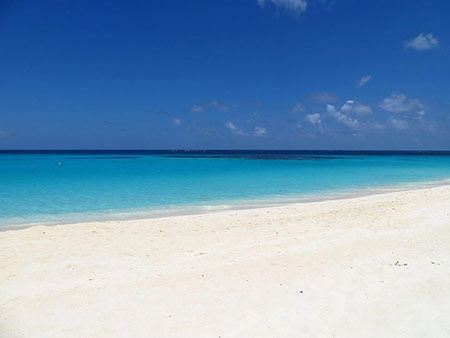 and the waters of just about every off-island cay, including Prickly Pear...
We captured Anguilla's beauty from the sky, with Aerial AXA...
Danced under the stars at Bankie's Moonsplash...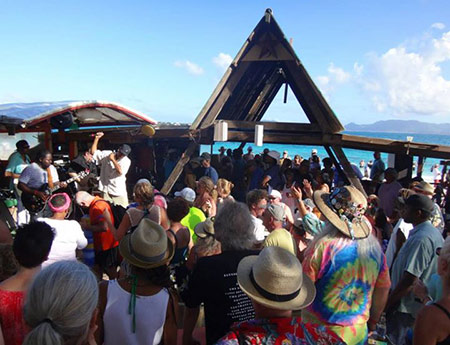 Celebrated the 40th year of Carnival!...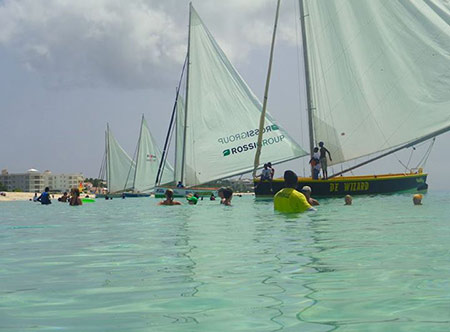 Rode the waves of Hurricane Gonzalo...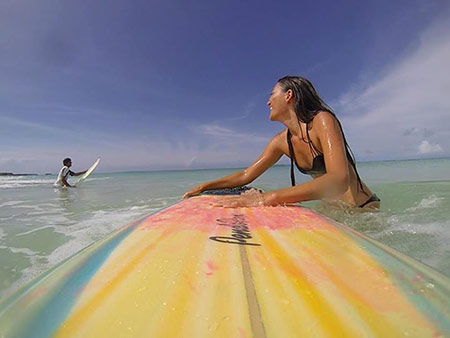 Stood awe-struck in the beauty of the NEW Malliouhana...
And, embraced a tranquility wrapped in blue state of mind every single day...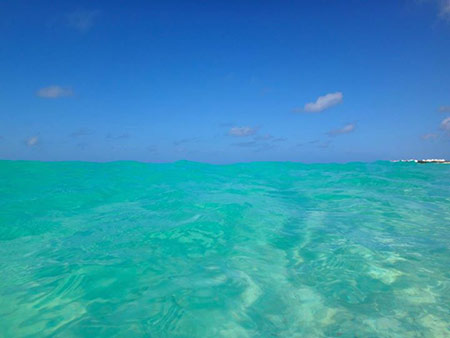 ... and gave thanks for it each and every night.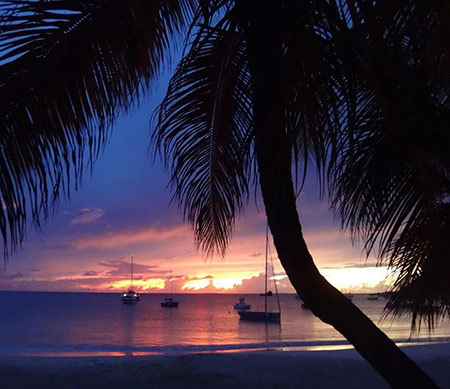 ---
33 Days of Anguilla Dreamin'
With December quickly coming to an end, we are nearly halfway through our latest contest, 33 Days of Anguilla Dreamin' with a $250-value dinner at CuisinArt's gourmet Le Bistro at Santorini or Tokyo Bay as the prize.
From starfish and floats a-top the sea, to snow angels and runs through winter wonderlands, your submissions have indeed been dreamy!
Initially a special "selfie contest" (mentioned in our last Anguilla Beach Lovers Newsletter), I received some good suggestions from dedicated fans, so we widened the contest and added a really great idea! Thanks very much for your feedback! :-)
The contest now?
33 Days of Anguilla Dreamin'!
Since December 12th (and until January 11th), our Facebook page has been featuring each and every one one of our sunlit strands of sand. 33 beaches, 33 days. If you have not yet "Liked" Anguilla Beaches' Facebook page itself yet, now's the time to ensure you don't miss a single beach.
Go to Anguilla Beaches' main Facebook page...
https://www.facebook.com/anguillabeaches
... and click its "Like" button. Your newsfeed will send you each day's post, a different sun-and-sea-soaked Anguilla beach shot every day.
How can you join in on the fun?
Snap a photo of either...
"Winter and you," in contrast to the tropical sea-sand-sun shots.
Or, if winter is too depressing, you on your favorite Anguilla beach!
... and then post it to our Facebook page.
The winner of the gourmet dinner prize will be announced Jan. 19, 2015!
For complete contest details, visit...
https://www.anguilla-beaches.com/anguilla-card-contest.html
---
Holiday Celebrations & Specials
The good news continues if you are visiting over the holidays!...
Save 15% with Anguilla Watersports
Our go-to watersports center on the island, Anguilla Watersports, is holding a tremendous offer exclusive to Anguilla Card Holders.
Between today and January 10th, save an additional 5% on any of their services. That's a total of 15% saved!
Learn to kitesurf over Anguilla's crystal clear waters by day, leisurely stand up paddleboard across shimmering seas by sunset...
There's no doubt about it... a day with Anguilla Watersports is a day to remember :-)
And, if are you on-island this Saturday, they are holding a scenic sunset SUP tour from 4-5:30pm. Call Anguilla Watersports at 264-584-1204 for details or visit them online here...
http://www.anguillawatersports.com
Cha Cha San For Christmas
Chef Ken is preparing two special Bento Boxes this Christmas for take out.
The Regular: Shrimp shumai, sweet chicken, the Miss Anguilla Roll (crayfish) and fried rice all for $29.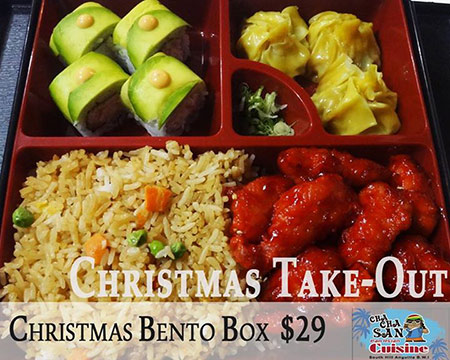 The Deluxe: Shrimp shumai, shrimp tempura, sweet and sour pork and dragon fried rice for $38.
Place your order by Dec. 24 (264-583-1988), pick up at 6pm on Dec. 25. Simple and delicious, it's an excellent alternative for Christmas dinner.
(NOTE: There is a $35 deposit for the Regular Box and a $45 deposit for the Deluxe Box (returned to you when you return the Bento Box).)
CuisinArt's New Year's Celebration
Will you be decked in white this New Year's Eve?
The five-star CuisinArt Golf Resort & Spa will be holding a six course, haute-cuisine, black truffle inspired dinner. The theme? All white attire! With live music, fireworks at midnight, it is sure to be an elegant and timeless way to ring in the New Year!
Price: $250 per person + 15% service charge. To reserve, call: 264-498-2000
A Night in Laos at da'Vida for NYE
At the water's edge, da'Vida will be celebrating the New Year in oriental fashion with their party, A Night in Laos.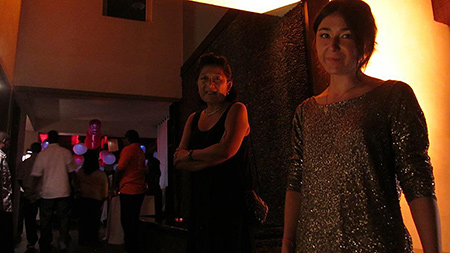 The evening begins with an appetizer of Laos salad roll with honey taragon vinaigrette. Then? Your choice of tamarind braised kobe shortibs with Yukon potato macaire and braised bok choy or pan-seared Chilean seabass with sweet pea puree, fennel flan and pink peppercorn citrus buerre blanc. Red velvet chocolate kuchen is for dessert!
Live music, fireworks over the ocean at midnight and an afterparty at the Bayside Bar & Grill, da'Vida has it all.
Price: $105 per person + 15% service charge. To reserve, call: 264-498-5433
---
An Affordable Winter Getaway
It's not too late to book a stay after the holidays, too. With temperatures at an all time low up in the "Great North," the time is never better to visit Anguilla.
Luxurious (and affordable) Little Butterfly still has availability for January 17-27, March 3-14 and March 22 onwards.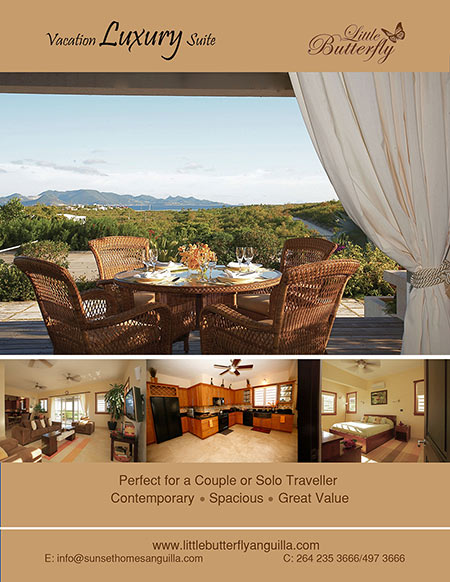 And, they offering a terrific winter getaway package!
For one week stays, the package includes...
Welcome fruit and wine basket
First day's breakfast and beverage stock pre-stocked in kitchen
Personal Concierge
Two days housekeeping per week
... all for $242/night, including government tax and service.
To book, email owner Janine Edwards at info@sunsethomesanguilla.com
Or reach her by phone at 1-264-235-3666 / 1-264-497-3666
---
Congratulations to Carimar Beach Club
I am delighted to say that Fred Thompson, General Manager of Carimar Beach Club, has been awarded the most prestigious award of the year by the Anguilla Hotel & Tourism Association...
Hotelier of the Year!
A kind man with a big heart, who also happens to have all of the skills to consistently keep Carimar delivering a five-star experience at affordable rates, the award couldn't go to anyone more deserving.
Congratulations, Fred!
Here's a little holiday message from Fred and his team :-)
---
What Else Is New?
Gwen's Reggae Grill Has Moved!
The loyally-loved Gwen's Reggae Grill has re-opened its doors! After battling sand erosion for the past couple of years, Gwen closed up her spot on the east side of Shoal Bay. You can find her on the west side of the beach now, with the same great smile and serving that BBQ we all love.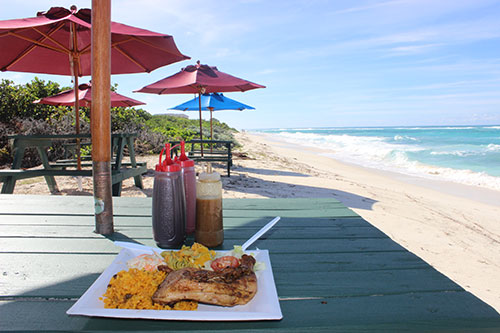 An Artisan Pizza
A true slice of Napoli has arrived in Anguilla. Owners Juergen and Indra craft "Artisan" pizzas in their wood burning oven (which was flown in from Napoli!). Set in a stylish, European restaurant, the vibe is right and so is the price!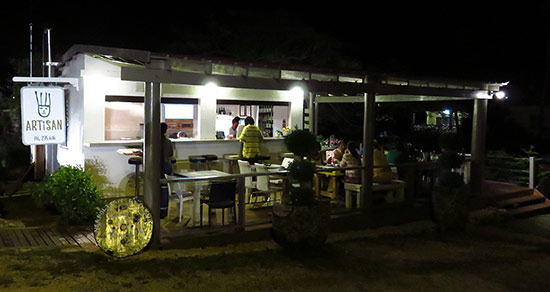 Daisy's Restaurant, A Family Restaurant with a View
Cooking runs deep through the family that owns this new scenic spot in George Hill, Daisy's. Don't miss their home-cooked Anguillian specialties.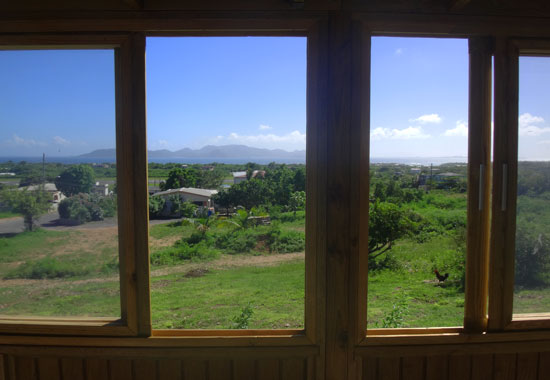 Charming & Sweet, Ruthy's Yum Yum
Colorful and bright, sweet and small in size and stature, Ruthy's Yum Yum captures the heart... and the stomach! Loaded with flavor, it's no wonder this has become one of the most visited off-the-beaten path restaurants in Anguilla.
Café de Paris, Ben Has Done It Again!
Ben broke our hearts when he had to close his popular Big Spring restaurant last year. Gourmet French meals at low prices, his food is some of the very best we have ever had. When we heard he was opening a new spot, Café de Paris, our spirits were lifted. It's good to have you back, Ben!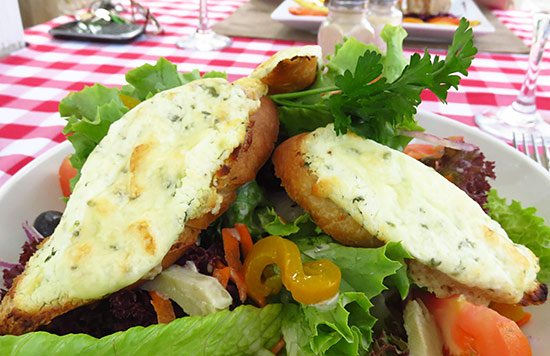 ---
Last but not least, in the spirit of Christmas, the Anguilla Public Library has a wish list of items to upgrade their materials and resources, including...
Children's Picture Books / Early Readers
Teen Books
Tween Books
Children Fiction
Graphic Novels
Caribbean Books
African American Books/Literature
Romance Novels
Adult Fiction Books
Educational and Entertainment DVDs (Children and Adult)
Color Printer - CP5525n Printer
Black and White Printer
Sofa / Couch
If you are able to donate to this worthy cause, contact librarian Juliane Leverett at Axalibrary@gmail.com
That's all for this year!
To keep up-to-date with island happenings while you are on-island this holiday season, download our app "Ultimate AXA" or visit our events page here.
Otherwise?
Here's to a happy holiday season & many warm returns to Anguilla in 2015!
Talk to you next year,
Nori
Anguilla Beaches Home Page
---